If you're looking at cruises from Silversea, that likely means you're someone who appreciates the finer things in life – or at least someone who wants to feel special when they're on holiday.
Silversea Cruises is not a cruise line for the mainstream. It is very much a luxury cruise brand, one that is reflected in its incredible food, its beautiful ships, its stellar service…and its price.
If you can't decide whether Silversea is the right cruise line for you then I'm here to help. Here's a look at the major advantages of booking a Silversea cruise, along with some disadvantages.
Silversea Cruises Advantages
Here's a list of the main 'pros' of Silversea, and why you should consider them for your next cruise.
1. All-inclusive cruising (almost)
With Silversea, almost everything is included in your fare – more so than almost every other cruise line sailing (the only major cruise line which is similar would be Regent Seven Seas, another ultra-luxury option).
When you book a cruise with Silversea, you really don't have to pay anything extra:
Flights – Your flights are all included in your fare, with Business-class upgrades where possible
Hotel – If your flights get you into your embarkation port a day early, or if you can't fly out on disembarkation day, your pre- or post-cruise hotel stays are included
Gratuities – All of your tips and gratuities are covered in your fare
Excursions – You get one free shore excursion in every port you visit
Food – Your dining in the main dining room is included
Drinks – All drinks are free onboard, including alcoholic beverages. You'll even enjoy free Champagne!
WiFi – Internet access is included
There are a few things you may want to pay for, but they're always completely optional.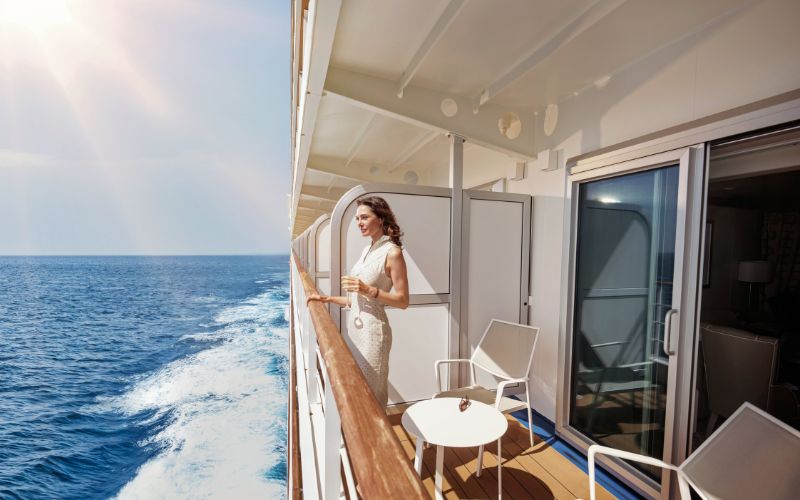 2. Private transfers included
Your luxury cruise with Silversea doesn't begin when you get to the ship. It starts much earlier – from the second you step out of your home.
That's because another included feature is executive private transfers. You don't need to arrange your own taxi to take you to the airport, it'll all be done for you – in a stylish luxury car too.
It's one less thing to worry about, and it means you can start to enjoy that VIP treatment the second that your holiday starts.
3. Stunning service
Silversea ships are all-suite, and as part of that, it means every single room has a butler offering white-glove service. They are available round-the-clock for anything you need, whether that's unpacking your suitcases for you, shining your shoes, or just making sure your minibar is stocked with all your favourites.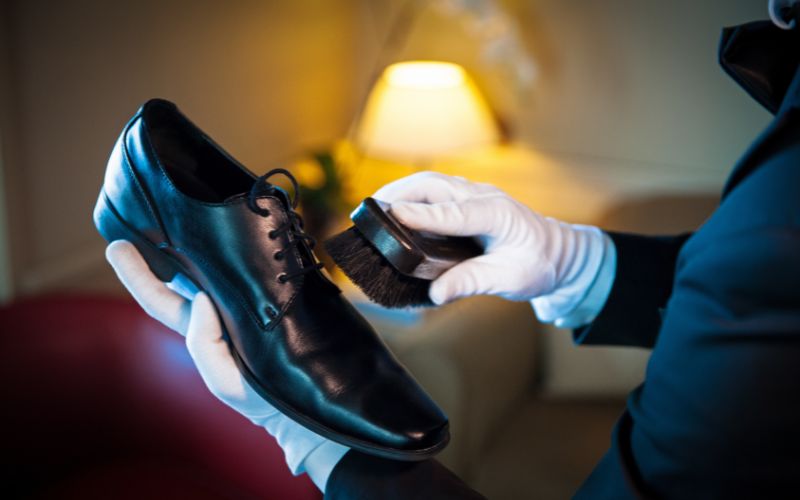 It's not just the butlers that are a beacon of excellent service though – every crew member that you meet is trained to the very highest standards. Everywhere you go on the ship, you'll be greeted warmly by the most dedicated and helpful staff you could hope to meet. Nothing is ever too much trouble.
4. Gourmet-quality dining
Every restaurant on Silversea offers truly stunning gourmet-quality dining. The Restaurant is the main dining room, with a vibrant and ever-changing menu that will often reflect the local dishes of the destinations you visit.
But the ships have other restaurants on board too, including specialist Italian fare, Japanese and Indochine cuisines, fine French options and succulent steak and seafood fare.
No matter how adventurous (or not) your palate, you will delight in sumptuous food throughout your entire cruise.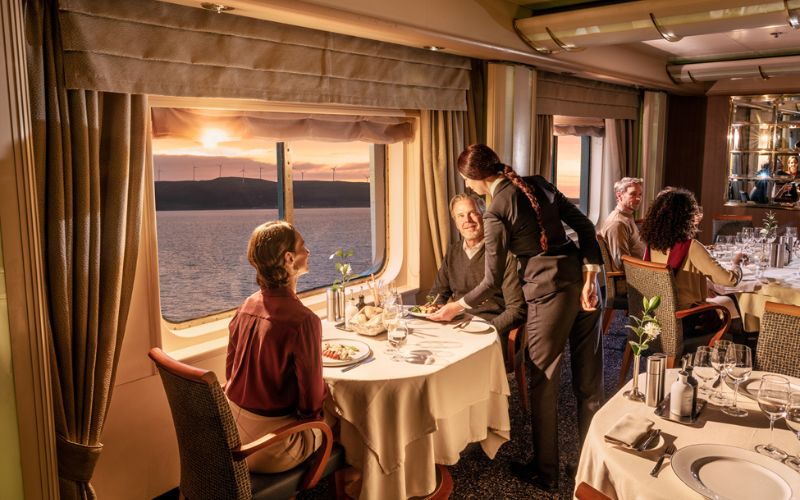 5. Absolute enrichment onboard and ashore
It's worth reiterating that you get one included shore excursion in every port that you visit, meaning you get the chance to sample the local culture and major attractions without having to pay a penny extra.
But these are not excursions that are just thrown together. Each one is tailored to truly highlight the best features of every port, where possible.
It doesn't mean you'll see everything, because there's often so much to do that it wouldn't be possible. But you will get a fantastic insight into each destination.
This insight is only strengthened by the expert lecturers on the ship, offering extensive talks on every destination you're sailing to. These free lectures are the perfect way to brush up on your next port of call before you visit, and broaden your horizons.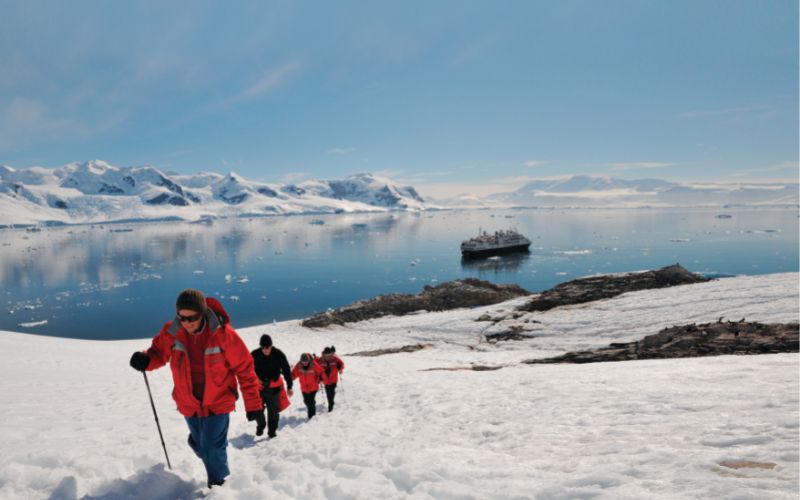 6. Smaller ships
Silversea's fleet of cruise ships does not include the gigantic behemoths of the more mainstream cruise lines.
Indeed, the largest ships in the fleet are Silver Muse, Silver Moon and Silver Dawn, all of which have a gross tonnage of 40,844 – that's less than a sixth of the size of the biggest cruise ship in the world, Icon of the Seas.
That's absolutely by design. Smaller ships mean more intimate service from the crew and a more relaxed and peaceful atmosphere. It also means that the ships are capable of exploring ports that larger ships simply can't get to.
And that's before you consider the specialist Expedition ships, which are smaller again and are built for the most hard-to-reach places in the world, such as the Antarctic.
Read more: Silversea Cruise Ships Compared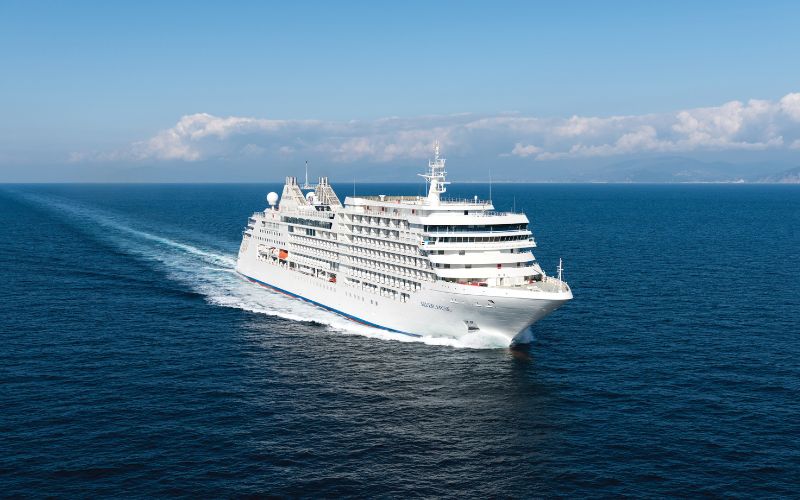 7. Choice of destinations
It's not just about being able to reach destinations off the beaten track – Silversea also excels in sailing to destinations all over the globe.
While some other cruise lines will primarily stick to sailings in the Caribbean and Mediterranean, Silversea offers a huge amount of choice across Europe, all of North America and South America, Australia and New Zealand, Asia and both polar regions.
There are also some truly stunning Grand Voyages and World Cruises, if you're lucky enough to have time to see more of the world in one holiday.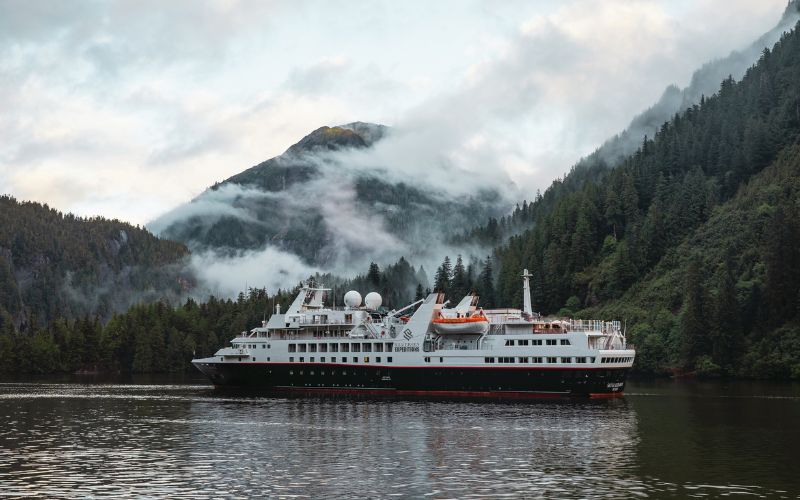 Silversea Cruises Disadvantages
Now let's look at some of the 'cons' of Silversea that may put you off.
1. High cruise fares
Understandably, when you're sailing with an ultra-luxury cruise line that is almost all-inclusive, the cruise fares for Silversea are pretty high in comparison to other cruise lines.
Whereas a 9-night cruise around Europe with Royal Caribbean will likely start at around £1,300 ($1,500) per person, expect a similar cruise with Silversea to start at around £6,000 ($6,900) per person.
Of course, that Royal Caribbean fare won't include the same features as the Silversea one, and that is for the lowest price stateroom in each – which with Silversea will be a suite. A Royal Caribbean suite would of course be much more expensive than £1,300 per person.
It comes down to your own personal budget, but for many people, the high cruise fares with Silversea are not unjustifiable – they are actually great 'value' for the quality of service you get, and for everything that is included.
2. Some restaurants aren't included
Unfortunately, not everything is included in your Silversea cruise, despite the marketing which describes them as being 'all-inclusive'.
One of the main things you'll need to pay extra for is dining in some of the speciality restaurants, which can cost around $60 per person.
That's not extremely expensive for a gourmet-quality meal, but you might just prefer to stick to the main dining room, since it's included in your fare and the food is still exceptional. It's your choice again, but if you do want more variety and more specialist cuisines then be prepared to pay extra.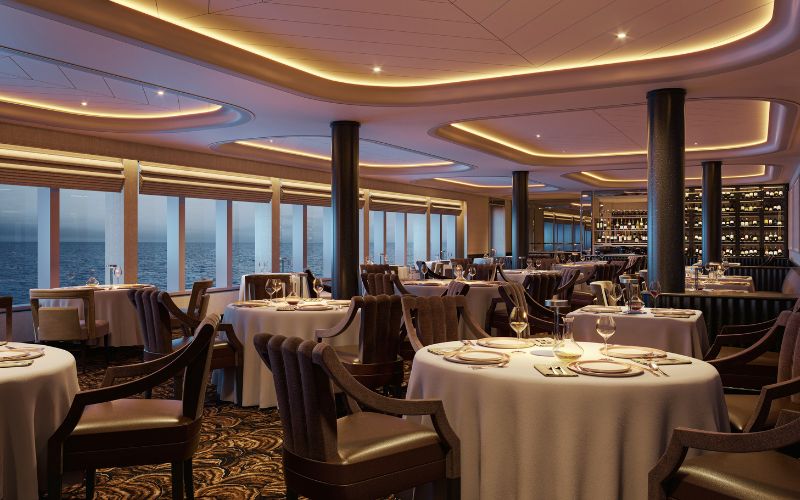 3. Not well suited to families
Is this really a disadvantage? It depends on your own travelling party. But Silversea cruises are not really suited to families. They are not 'adults-only' but they don't have any features on the ships really tailored to younger guests.
This might be something you see as an actual benefit, if you want a quieter cruise. There's a very low chance that there will be any children or teenagers on board your cruise. But if you do have a family, be prepared for the fact that your kids may not enjoy the time spent at sea.
If you want a cruise that's more upmarket but is accommodating to children too, consider premium cruise lines like Celebrity Cruises instead. Or a family-friendly cruise line such as MSC, with a premium area like the Yacht Club.
Suggested read: The Best Cruise Lines For Families
Is Silversea worth it?
Whether Silversea is worth it depends on the type of cruise you want to experience, your budget, and how much you appreciate exemplary service.
It's a stunning cruise line, making every guest feel like they really are a VIP, so if you like the idea of butler service, fine dining and expert guides to your destinations, it's safe to say that Silversea is absolutely worth your money.
NEW DEALS JUST RELEASED!
Don't miss the latest Silversea offers…
Related Posts: