Silversea Cruises is one of the world's most luxurious cruise lines. The standards of service on a Silversea ship are arguably unrivalled, with every guest feeling like they're a truly special VIP from the moment they step on board.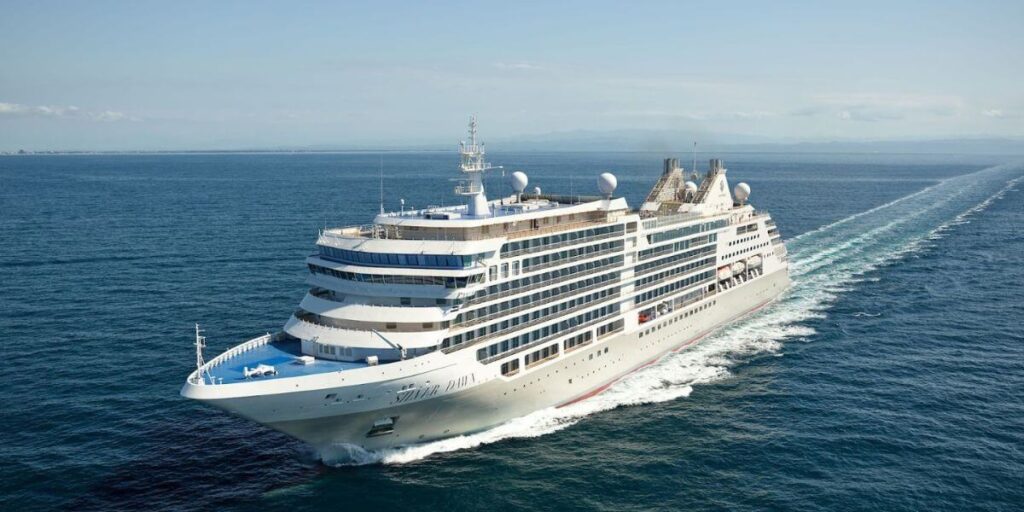 So it may surprise you when you find out who owns the cruise line – although when you look at it from a perspective of success, it's actually no surprise at all.
Silversea is part of one of the biggest and most successful ocean cruise companies in existence – let's take a look at the line's current ownership and history.
Who Is Silversea Cruises Owned By?
Silversea Cruises is owned by the Royal Caribbean Group, and has been since July 2020. It was the most recent cruise line to be acquired by the group, which already owned various cruise lines including its flagship Royal Caribbean International brand.
While the brand 'Silversea Cruises' is owned by the Royal Caribbean Group company, you could argue that the cruise line is owned by various different investment groups, since it is publicly traded.
Capital Research & Management is the largest shareholder in the Royal Caribbean Group, owning over 16% across multiple subsidiaries.
The Royal Caribbean group owns three cruise lines outright – as well as Silversea, it owns Celebrity Cruises and Royal Caribbean. The company retains a 50% share in TUI Cruises, having sold half of the cruise line. And it currently owns two defunct cruise brands – Pullmanter and CDF.
The group did previously own Azamara as well, but sold that cruise line to Sycamore Partners in 2021.
In terms of net worth, the group is one of the most valuable in travel. As of November 2023, the net worth of the Royal Caribbean Group was $21.85 billion – around $7 billion more than Carnival.
Who Is The CEO Of Silversea Cruises?
Roberto Martinoli is the President and CEO of Silversea Cruises. He has been with the company since 2016 and oversaw the cruise line's acquisition by the Royal Caribbean Group. Originally from Italy, he has also studied in the US before embarking on a career in cruise.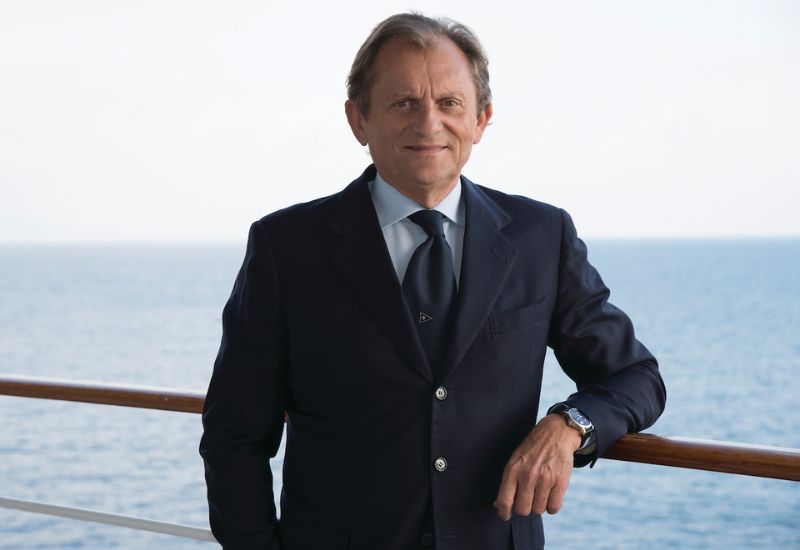 Prior to his role at Silversea, Martinoli held senior positions with Norwegian Cruise Line, Carnival Cruise Lines and Costa Crociere.
Is Silversea An American Company?
Silversea Cruises is not an American company. The cruise line was founded in Monaco as a joint venture between the Vlasov Group of Monaco and the Lefebvre family in Italy. The cruise line still has its headquarters in Monaco.
The cruise line's parent company, the Royal Caribbean group, does have its headquarters in the US but it is registered in Liberia.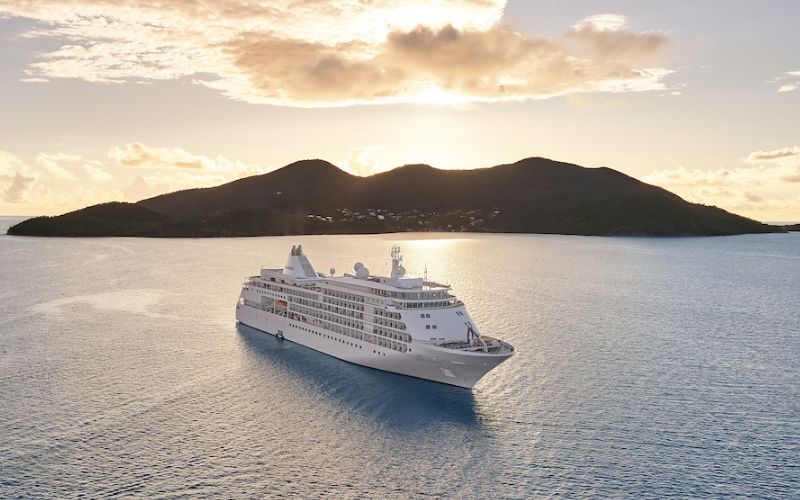 Silversea Cruises History
Who Founded Silversea Cruises?
Silversea Cruises was founded in 1994 by two groups – the Lefebvre Family of Rome and the Vlasov Group of Monaco. The two had worked together previously as the owners of Sitmar Cruises. They were based in Monaco but did add a US sales office.
They were the first cruise line to run with a marketing strategy around all-inclusive cruises, giving guests a fare that included drinks, tips, shore excursions and more.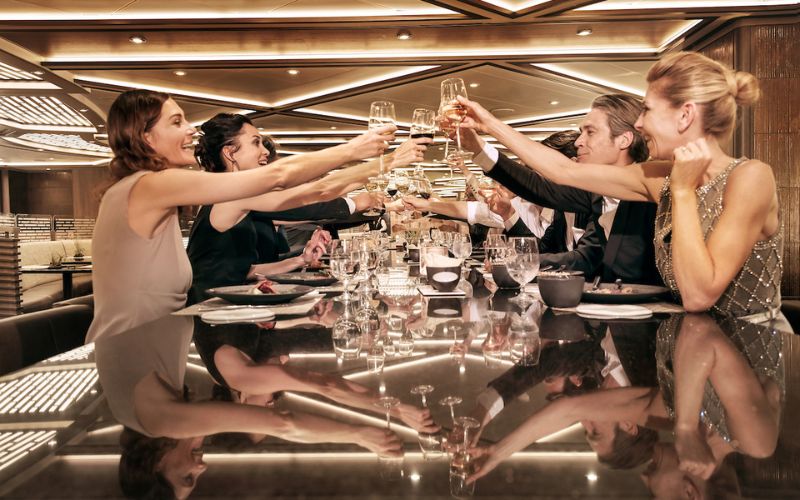 Growth In The Fleet
Silversea was founded with one ship, the Silver Cloud, but this was quickly followed by the Silver Wind in 1995. It was then another five years before two more ships joined the fleet, the Silver Shadow and Silver Whisper.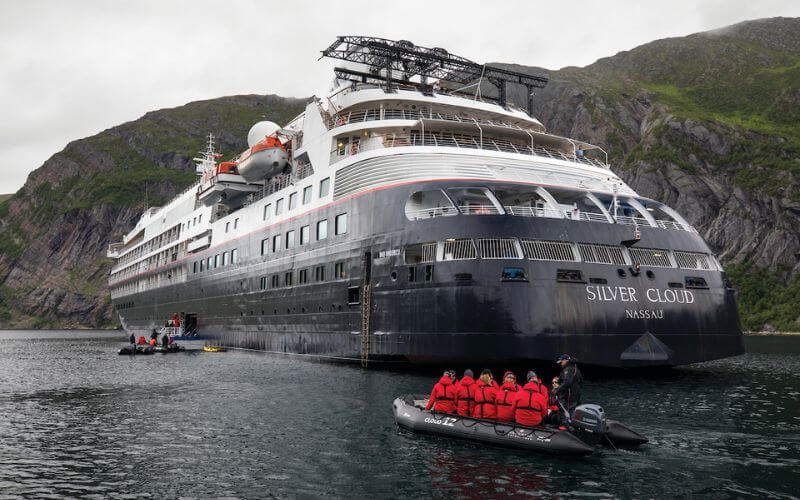 The fleet has expanded slowly since. The next ship to join was Silver Spirit in 2009, before the company purchased Canodros S.A., a tourism company based in Ecuador. This led to the formation of Silversea Expeditions, and the launch of Silver Explorer and Silver Galapagos. Silver Discoverer became the third Expeditions ship in 2014.
Since then, the Silver Muse, Silver Moon and Silver Dawn have launched. The newest Silversea ship, Silver Nova, will set sail in July 2023.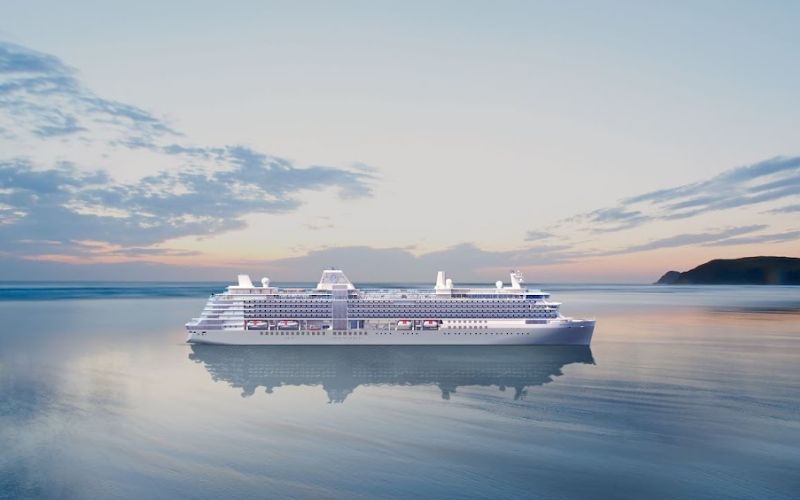 Read more: List of Silversea Cruise Ships
Acquisition By Royal Caribbean
In 2018, Royal Caribbean made an offer to purchase two-thirds of Silversea for a cost of $1 billion. At the time, Manfredi Lefebvre d'Ovidio, the son of co-founder Antonio, was the sole owner. The deal was agreed upon, and Silversea ordered three new ships.
Then in 2020, the Royal Caribbean Group bought the rest of the shares and took the cruise line into full ownership in the group.
In 2022, Silversea bought the Crystal Endeavor ship from the now-defunct cruise line Crystal Cruises. The ship cost $275 million and has been renamed Silver Endeavor.
Does Silversea Cruises Have Stock?
Silversea Cruises does not have its own stock, but you are able to buy shares in the parent company Royal Caribbean Group (listed as RCL on the New York Stock Exchange). This is one of the highest-price cruise line stocks you could buy.
Interestingly, there are currently no benefits to owning stock if you were to then sail on a Silversea cruise. Usually, when you're a shareholder in a cruise company, you are entitled to an onboard credit allowance on every sailing you book.
And indeed, that same offer applies to Royal Caribbean Group shareholders when they sail with Royal Caribbean or Celebrity Cruises. If you own 100 shares in the group, you can enjoy up to $250 to spend on-board on every Royal or Celebrity cruise that you take.
But despite being a part of the same corporation, that benefit has not yet been extended to Silversea sailings. When questioned, the Chief Commercial Officer of the cruise line confirmed that they are looking into ways to partner with their sister cruise brands more and that one of those could be in the shareholder benefits offered.
Bear that in mind if you were hoping to buy shares in the Royal Caribbean Group in order to earn free onboard spend on your Silversea cruises – as it stands, you won't be entitled to it. Though it is potentially a nice perk just to say you're part of the Silversea ownership, one of the world's most luxurious cruise lines.
Read more: Royal Caribbean Shareholder Benefits Explained
How To Buy Silversea Cruises Shares
If you want to buy shares in Silversea Cruises, you'll instead need to purchase Royal Caribbean Group (RCL) stock. You can't buy shares in the individual cruise line, only the parent company. Use a stockbroker – either in person or online – to make your purchase.
It's up to you whether you work with a stockbroker in person, or you just log onto a platform on your laptop or smartphone to buy the shares yourself. Stockbrokers charge higher fees but can offer financial advice, whereas you take the risk on entirely yourself if you just use an online platform.
I can't advise you which is the best, but I personally chose to buy my RCL shares through an online investing platform called etoro. I chose this one because it is one of the most popular platforms with 20 million registered users and has great reviews and low fees.
I've been very happy with my share-buying experience and found it really easy to do.
(eToro is a multi-asset investment platform. The value of your investments may go up or down. Your capital is at risk.)
Read more: Should you invest in Royal Caribbean Cruises Ltd?
To Conclude
Silversea Cruises isn't just one of the most luxurious cruise lines in the world, but it's part of arguably one of the two biggest cruise companies in existence too. The Royal Caribbean Group may now only hold three brands, but they are some of the very best names in mainstream, premium and luxury cruising.
If you want, you can invest your own money to become a part-owner if you buy stocks. Just remember that trading stocks and shares is a risk, and you could lose all your money if things worked out really badly.
And while at the moment you wouldn't get any benefits on a Silversea cruise as a shareholder, you would if you decided to try a Royal Caribbean or Celebrity cruise instead.
NEW DEALS JUST RELEASED!
Don't miss the latest Silversea offers…
Related Posts: