While 2024 isn't quite as busy as 2023 is set to be for new cruise ships, that doesn't mean there's nothing to get excited about.
I mean you can tell from the title – we still have 15 ships due to launch next year, so that's an average of more than one a month. Not bad really.
In this guide, I'll take you through all 15 ships that we should hopefully be able to cruise on in 2024, if everything goes to plan. Although it's worth noting that ships do sometimes fall behind in schedule – some of those due towards the end of the year may slip into 2025.
1. Icon of the Seas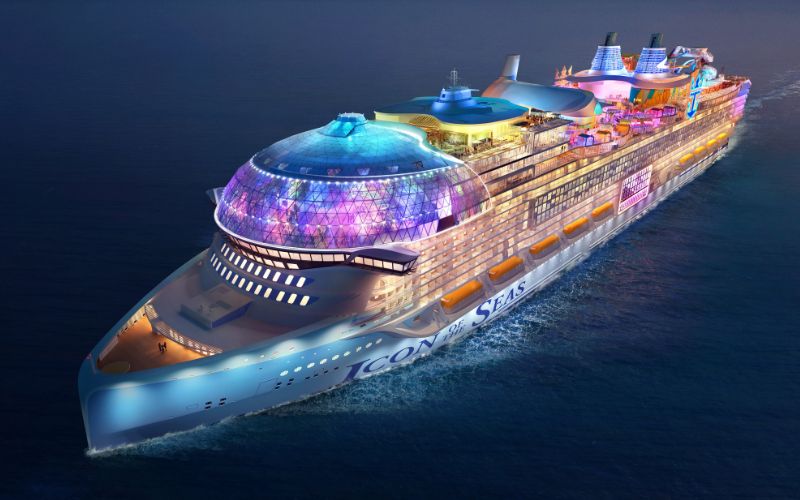 Cruise line: Royal Caribbean
Estimated cost: $1.1 billion
Expected delivery: January 2024
A new Royal Caribbean ship is always an event, but a new Royal Caribbean class of ship – that's exciting!
Icon of the Seas will become the biggest ship in the world when she sets sail on January 27, 2024, from her homeport of Miami.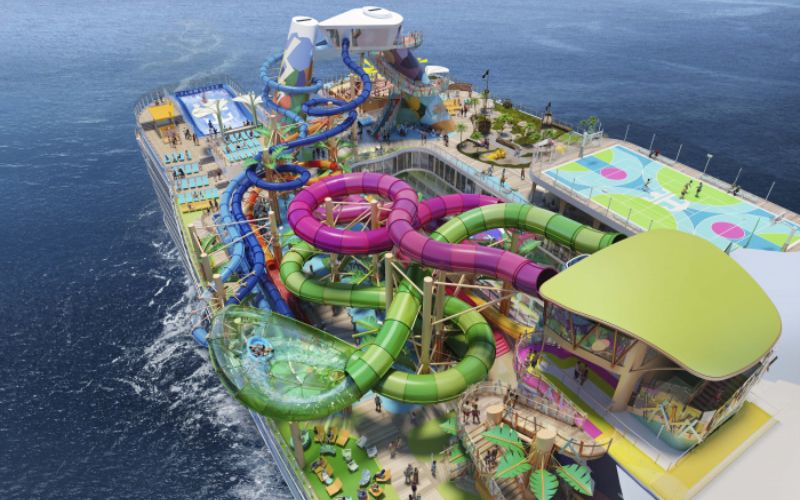 At 250,800 gross tonnes and with a guest capacity of around 7,600, Icon of the Seas will be much larger than the Oasis-class ships, and will absolutely dwarf the ships in Royal Caribbean's Quantum Class.
We also know that she'll be the first Royal Caribbean ship designed to be powered by LNG fuel, which is much more environmentally friendly than traditional fuels with fewer harmful emissions.
2. Sun Princess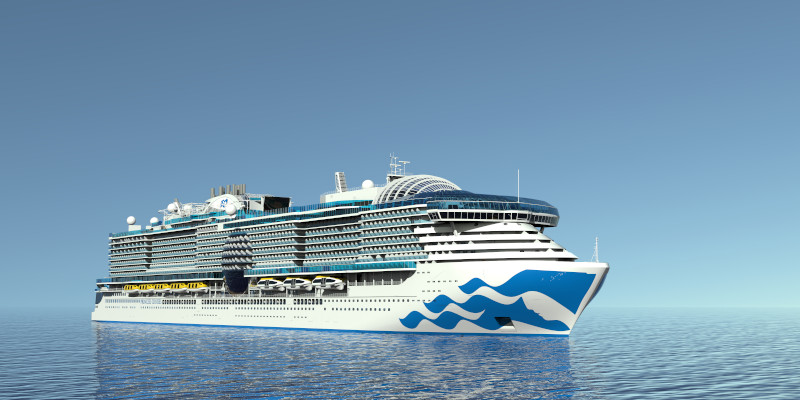 Cruise line: Princess Cruises
Estimated cost: $1 billion
Expected delivery: February 2024
Sun Princess is the second ship launching in 2024. What's really exciting is that she is launching a brand new class for Princess Cruises.
The first Sphere-Class ship, she will instantly become the largest ship to have ever sailed for the cruise line, with a gross tonnage of 175,500 and a maximum guest capacity of 4,300.
So yes, she won't be anywhere near as big as the largest ships in the sea, but it's still a significant step for Princess Cruises.
Even more significant is how this will be Princess Cruises' first LNG-powered ship. Other cruise lines have launched LNG-fueled ships, but it's good to see that Princess is also investing in this cleaner fuel that's better for the environment.
Sun Princess will have an amazing 29 restaurants and bars to enjoy, and she will also see the debut of two new accommodation classes.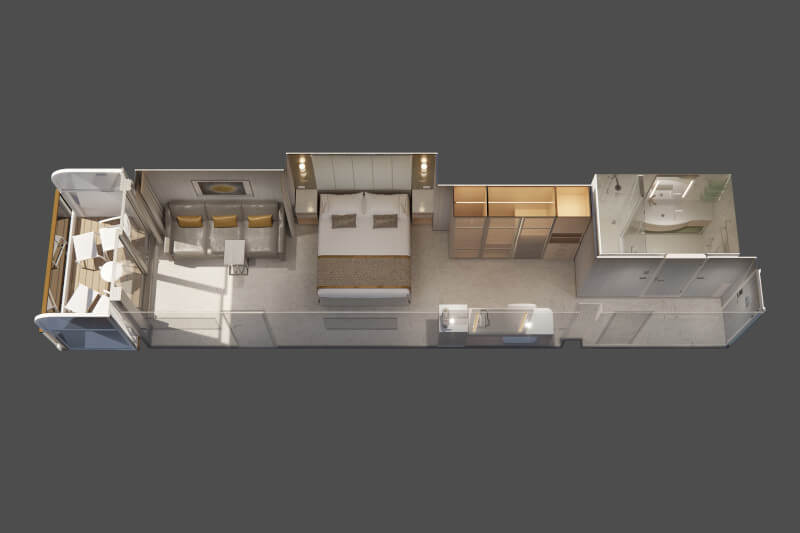 The Reserve Collection includes Mini-Suites and Cabanas in some of the best areas of the ship, while the Signature Collection is the finest level of Suites. Both collections have their own private restaurants, with the Signature Collection also enjoying a private Sun Deck and Lounge too.
We don't know the long-term plans for Sun Princess in terms of winter sailings, but her inaugural summer season will be spent cruising the Med.
3. Brilliant Lady
Cruise line: Virgin Voyages
Estimated cost: $810 million
Expected delivery: May 2024 TBC
Originally scheduled to launch in December 2023, Brilliant Lady was unfortunately delayed in September 2023 due to a combination of staffing issues, supply chain problems and construction delays at the shipyard.
While it meant disappointment for a number of passengers already booked, it also means a few more months to get hyped about this incredible new ship.
With 20 onboard eateries, ranging from Michelin-style formal dining to casual snack venues for those late-night cravings, and with plenty of choices for bars and nightclubs, you won't be short of things to see and do.
While we know the plans for Resilient Lady when it comes to itineraries, we're still waiting for confirmation on Brilliant Lady's deployment, but she's sure to bring a touch of glamour to whichever ocean or sea she sails on.
4. Queen Anne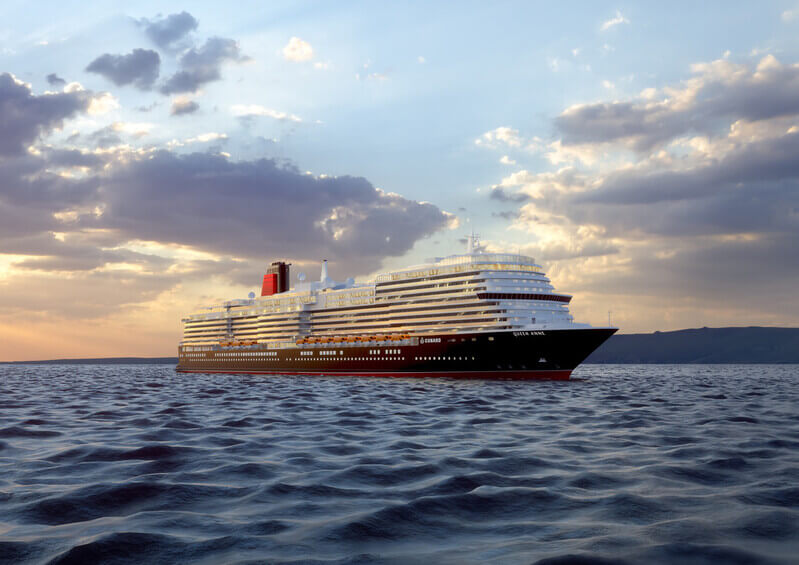 Cruise line: Cunard
Estimated cost: $600 million
Expected delivery: May 2024
With most cruise lines, a new ship is an exciting moment, but when Cunard launches a new ship it feels like an event.
I would argue that it's because the ship launches don't happen too often – this is the first new addition to the fleet since Queen Elizabeth joined in 2010. But the company has existed for so long that the new Queen Anne will actually be the 249th ship to have ever joined the Cunard fleet!
Of course, the fleet is a lot smaller these days, and she will be the fourth still sailing.
Cunard's Queen Anne will be captained by Captain Inger Klein Thorhauge. The Danish grandmother has worked on ships since she was a child and has also captained ships for Seabourn, Princess Cruises and P&O Cruises.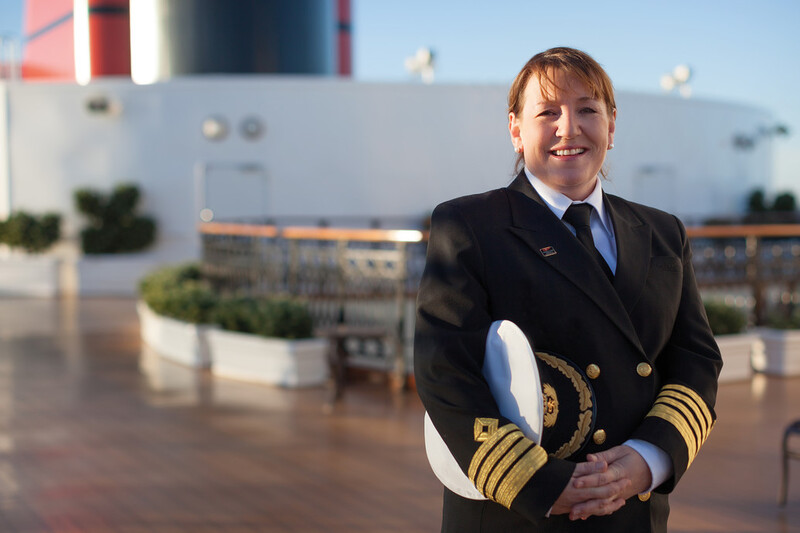 Queen Anne is not as big as Queen Mary 2 but she is larger than Queen Victoria and Queen Elizabeth (still talking about the ships, to be clear…)
She will offer the classic Cunard experience, but with comfortable modern decor and furnishings throughout, including spacious outdoor areas where you can relax and the sophisticated Bright Lights Society show bar.
5. Mein Schiff 7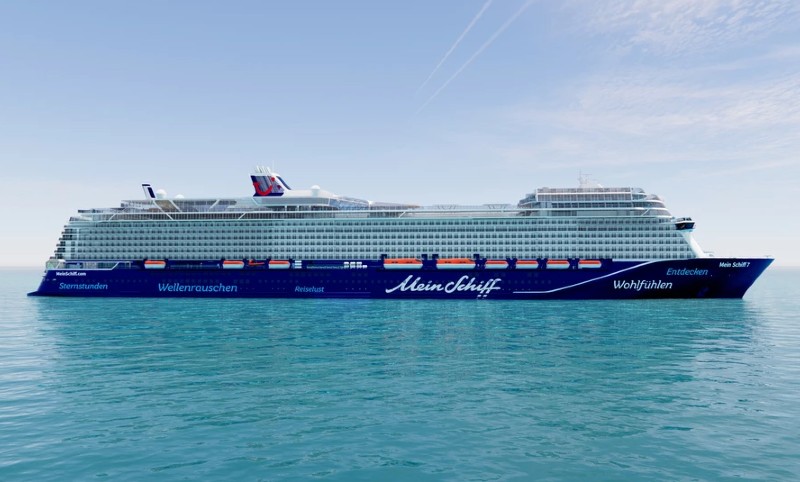 Cruise line: TUI Cruises
Estimated cost: $625 million
Expected delivery: June 2024
Mein Schiff 7 will be the – you guessed it – 7th ship sailing for TUI cruises aimed at a German-speaking market. She isn't radically different to previous ships in the fleet, but she will have some unique features, including more spacious cabins for single travellers and a new casino.
There are new dining options too, with an Asian restaurant and a Mediterranean restaurant serving global cuisine for an additional fee.
She's also more environmentally friendly than past ships in the fleet, including a shore-power connection to reduce emissions while in port, and it is future-proofed for green methanol fuel in future.
6. Silver Ray
Cruise line: Silversea Cruises
Estimated cost: $600 million
Expected delivery: June 2024
Silver Ray will be the second Nova-class ship for Silversea, following in the footsteps of Silver Nova which launches in 2023.
These ships are the biggest ever built for the cruise line, but remember that this is still Silversea – even these 'large' ships will only host a maximum of 728 passengers when at capacity.
The ships are asymmetrical – unusual compared to most cruise ships – making the most of the available space and a lot of glass to open up the public areas and make the ship feel extremely spacious.
As with all Silversea ships, she will have a very high crew-to-guest ratio to ensure the very best service for every guest onboard. Even on a relatively small ship, there are still eight different restaurants and a selection of bars for passengers to enjoy.
When she launches she will offer primarily Mediterranean cruises, before crossing the Atlantic to explore South America.
7. Utopia of the Seas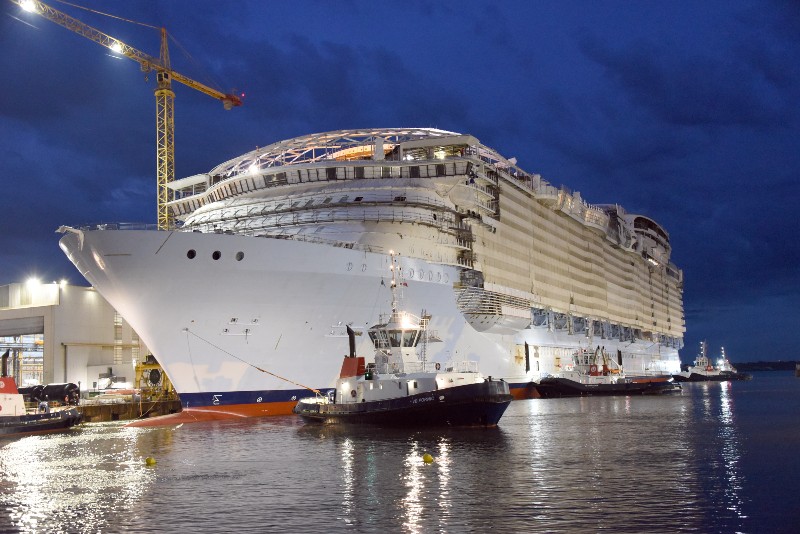 Cruise line: Royal Caribbean
Estimated cost: $1.3 billion
Expected delivery: Spring 2024
While ships like Sun Princess and Queen Anne represent new chapters for their respective cruise lines, Utopia of the Seas feels like a closing of one for Royal Caribbean, seeing as she will be the final Oasis-class ship launching for the cruise line.
We don't have a huge amount of detail about the ship yet – unsurprisingly, the focus from Royal Caribbean has been more on Icon of the Seas which launches on January 27th 2024.
But expect a ship that is broadly similar to Wonder of the Seas and Symphony of the Seas, with a couple of new elements perhaps thrown in too.
So that'll mean a huge choice of dining venues, including Royal favourites like Chops Grille; it'll mean a vast amount of activities to enjoy during the day and night, with stunning theatre shows and more; and some amazing accommodation options including the split-level suites.
Utopia of the Seas will sail from Port Canaveral, Florida. The cruises are all three- and four-night breaks – and the ship has been dubbed the 'Ultimate Weekend Cruise'.
8. Explora II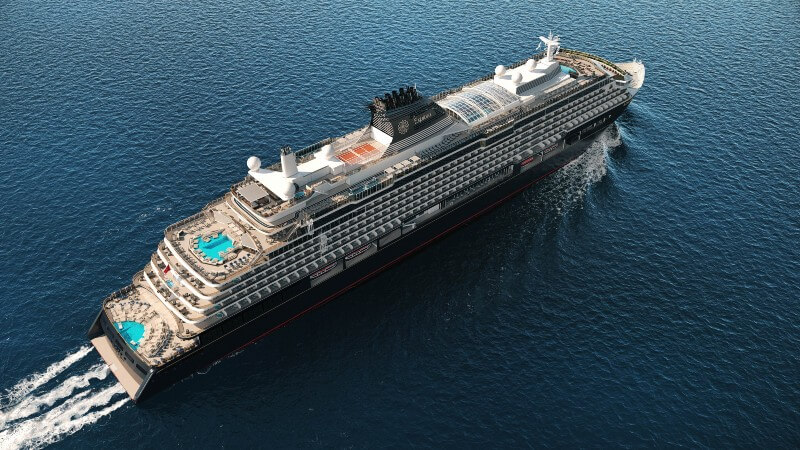 Cruise line: Explora Journeys
Estimated cost: $600 million
Expected delivery: Spring 2024
Explora II will be the second ship launching for the new Explora Journeys cruise line – a luxury line owned by the same company as MSC Cruises.
These ships couldn't be more different from the MSC Cruises fleet though – expect small ships with a focus on opulence, incredible service and stunning destinations.
Explora II will have just 461 staterooms, all of which have a balcony. This includes some breathtaking suite options (called Penthouses or Residences). There are nine different restaurants onboard, all of which focus on healthy and delicious menus which are crafted using locally-sourced food from the ship's destinations.
The entertainment and relaxation areas of the ships are generous too, with ten bars and lounges, curated shopping experiences, and a large indoor and outdoor spa area. Explora Journeys isn't messing around with its new cruise ships – these will definitely rival the existing ultra-luxury lines sailing the oceans.
9. Mein Schiff 8
Cruise line: TUI Cruises
Estimated cost: $850 million
Expected delivery: TBC (mid-2024 expected)
We don't know much about this upcoming TUI ship, except that it will continue the Mein Schiff name. But we do know that this ship will be a step in a new direction for the company, being one of two new orders that are significantly larger than any ship previously sailing for the fleet.
This 160,000 GT ship will be comfortably in the "large" ship category and will be joined by her sister ship two years later.
The only information we do have about the ship so far is that she will be powered by LNG, and will generally have environmentally-friendly features not found on earlier ships in the TUI fleet.
It's not just about sizing up, but this ship will also help to modernise the fleet for TUI, and ensure it joins other cruise lines in switching to a fuel that is better for the planet.
9. World Seeker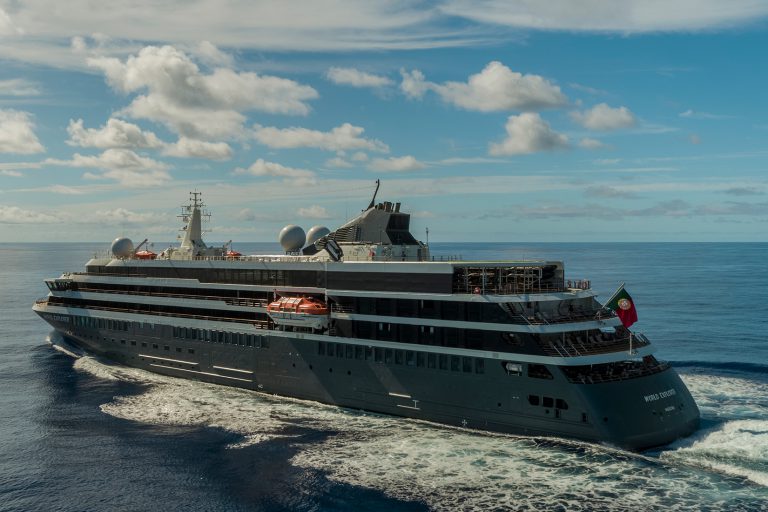 Cruise line: Mystic Cruises
Estimated cost: $80 million
Expected delivery: Q2 2024
The first of three new ships launching for the small Mystic Cruises cruise line in 2024, MS World Seeker is very much an expedition ship that aims to rival Silversea and Celebrity Cruises by balancing the lesser-travelled destinations with a luxury onboard experience.
Each ship built for Mystic Cruises has an "Ice Class" hull. This means she is designed to be able to navigate polar waters safely – not just without being damaged, but also minimising the discomfort to passengers as the ship breaks through.
This gives guests the chance to explore parts of the world that other cruise lines simply cannot reach.
Coupled with the fine dining prepared by world-renowned chefs, the beautifully-appointed Balcony Suites and Infinity Suites, and the plethora of locations onboard to unwind and enjoy the view, the overall experience of World Seeker is something to be very excited about.
10. Viking Vela
Cruise line: Viking Ocean Cruises
Estimated cost: $400 million
Expected delivery: TBA 2024
Viking Ocean Cruises is working very much in the same vein as their river cruise fleet, building new ships at quite a rapid pace.
There are currently eight ships scheduled to launch for the ocean cruise line between 2024 and 2028, almost doubling the fleet (Viking Saturn, the new ship for 2023, takes the current fleet to nine).
There aren't a lot of details about the new ship, though we do now know the name, with the cruise line returning to the convention of using constellations for names.
One other thing we do know so far is that the new ship for 2024 won't be the same design as the previous ships, unless plans have changed.
All nine ships for Viking Ocean Cruises so far have measured 227 metres long, but it's expected that the new ships will be slightly bigger, potentially up to 238 metres long. And they are planned to host 490 staterooms, compared to 465 on previous ships.
11. Disney Treasure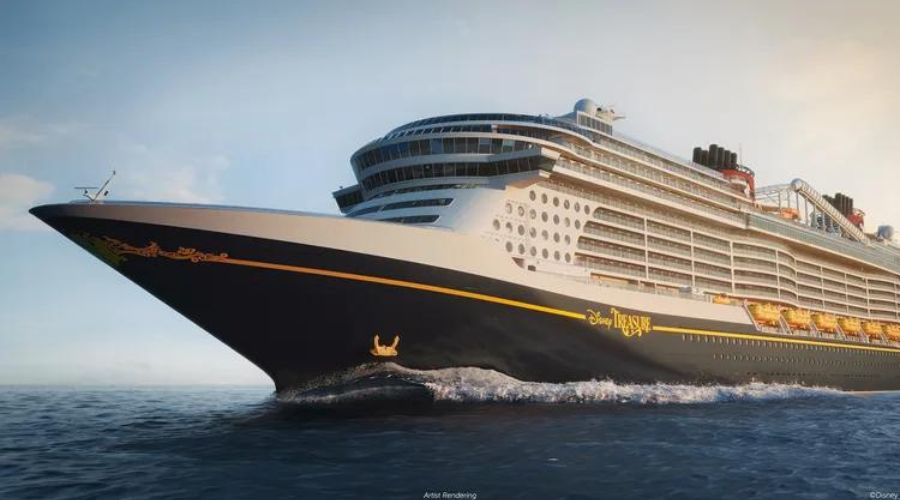 Cruise line: Disney Cruise Line
Estimated cost: $900 million
Expected delivery: December 2024
Disney doesn't build a lot of cruise ships – since Disney Magic launched in 1998 to form the cruise line, only four more have followed since.
Disney Treasure will be the sixth, and the second in the Wish Class, following the success of the Disney Wish which launched in 2022.
Disney Treasure will have an Aladdin-inspired atrium to fit the 'Treasure' name, with bronze figures of Aladdin himself, Princess Jasmine and the Magic Carpet.
The ship will have a general theme of adventure too, so expect that to be reflected in the activities and especially the shows onboard.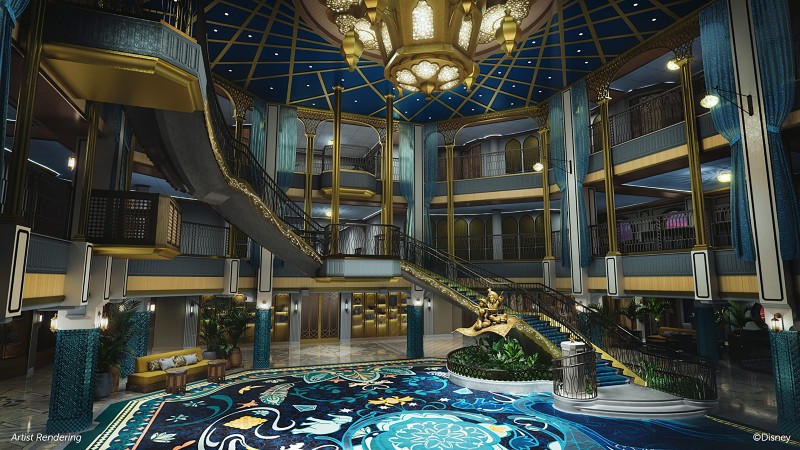 As she is a sister of Disney Wish, many of the more popular features of that ship will be retained. That'll include an updated AquaMouse, the first Disney "attraction" at sea that combines a waterslide with special effects.
There'll be varied dining options, including the Worlds of Marvel interactive experience. And of course, Broadway-quality Disney shows.
12. Ilma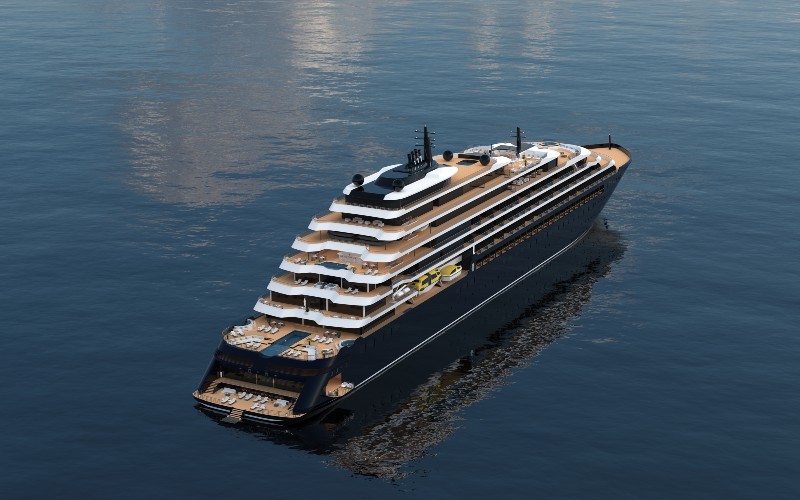 Cruise line: Ritz-Carlton
Estimated cost: $350 million
Expected delivery: TBA 2024
New cruise lines are rare, but the luxury market is definitely still available to be tapped, and one of the most famous hotel and leisure chains in the world took their first dip into the 'yacht' market in 2022 when Ritz-Carlton began offering itineraries. Ilma will be the second yacht to join the fleet.
The yachts are planned to be identical in design, although features may vary. But we do know from Evrima, the first yacht, that you can expect a high-class experience onboard, including an exceptional level of care and service from the crew.
Each yacht has only 149 suites onboard, so guest numbers are kept small. These aren't bustling cruises, but are a good choice if you want to explore smaller ports in a more relaxing setting.
We don't know where Ilma will sail yet, but Evrima has been offering cruises around the Caribbean in the winter months and the Mediterranean in the summer. Ilma may do the same, or it may be a chance for Ritz-Carlton to expand their offering to more destinations instead.
13. World Adventurer
Cruise line: Mystic Cruises
Estimated cost: $80 million
Expected delivery: TBA 2024
World Adventurer will be the second of the new ships for Mystic Cruises launching in 2024. We don't know specific details but the ships are expected to be identical sisters, so World Adventurer will be the same as World Seeker and the existing ships in the fleet – MS World Explorer and MS World Voyager.
14. World Discoverer
Cruise line: Mystic Cruises
Estimated cost: $80 million
Expected delivery: TBA 2024
NEW DEALS JUST RELEASED!
Don't miss these hot cruise offers…
To Conclude
There we have it – the 15 cruise ships currently due to launch in 2024. We'll see the newest and probably last addition to the incredible Oasis-class of ship with Utopia of the Seas, a brand new class of ship for Princess Cruises, a landmark launch for Cunard, and an exciting family-friendly ship for Disney.
Plus there are several smaller ships offering bespoke luxury and expedition sailings, and a few more details we're still to find out. Whatever happens, you can be sure that 2024 is going to be a thrilling year for the cruise industry.
And just wait until we find out what ships are announced during 2024!
Related Posts: