Any launch of a new cruise ship is exciting. Whether it has a brand new feature that's never been seen before at sea, a new take on an old favourite, or just an expansion of a fleet that sees it opening up new itineraries. There's always something worth paying attention to when a new cruise ship launches.
In 2023 there are scheduled to be 21 new ships. Let's take a look at them all and why you should be excited about their debut on the waves.
1. Seabourn Pursuit
Seabourn Pursuit will be the second Seabourn expedition ship for the cruise line, following the launch of her sister Seabourn Venture in 2022. While Seabourn is known for its outstanding luxury cruises, these expedition ships take things to another level when it comes to destination cruising.
She'll have 24 Zodiacs, kayaks, and even two custom-built submarines on board to help you get closer to nature than you've ever been on cruises to some of the most remote parts of the northern hemisphere. And you'll be guided by a team of expedition experts, as you create memories to last a lifetime.
2. Emerald Sakara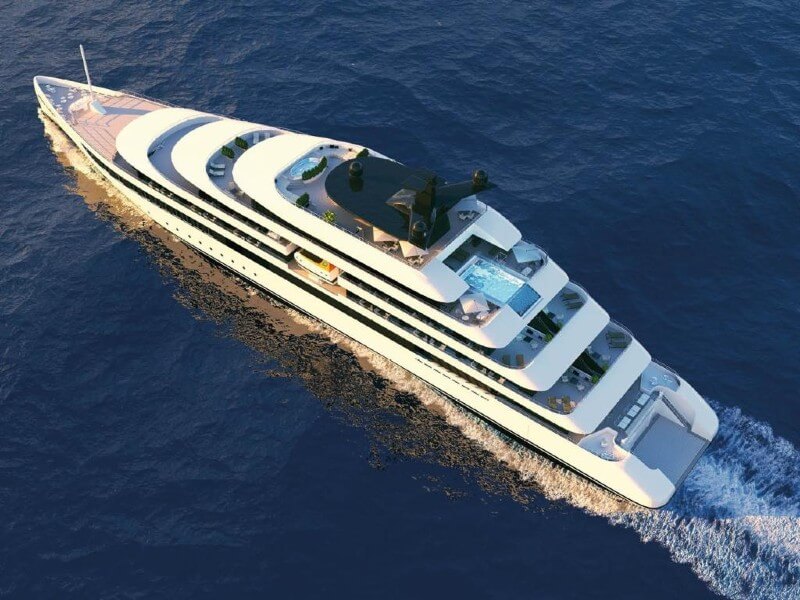 Less a cruise ship and more a luxury yacht, Emerald Sakara will provide guests with the ultimate in peaceful luxury aboard a ship that's just 361 feet long. With 50 cabins she has a passenger capacity of just 100, with 68 crew on board able to take care of every personal need you might have.
Despite the luxurious small size of this ship, she's going to have some great features including an Aqua Pool and fine Mediterranean dining. This is apt, as she'll be sailing throughout the Med, as well as offering itineraries amongst the beautiful Caribbean islands.
3. Oceania Vista
Oceania Cruises is known for its incredible dining, and so it's no surprise that the headline attractions of the new Oceania Vista will be two new restaurants for the fleet – Ember and Aquamar Kitchen.
Staterooms and suites are taken to a new level for the cruise line too, with every room having an opulent bathroom with an oversized rainforest shower and decadent decor. And in a first for the cruise line, there will be Concierge Level Veranda Staterooms designed for solo passengers.
If you're looking for an ultra-luxury voyage on your own, Oceania may just be about to deliver something special.
4. Viking Saturn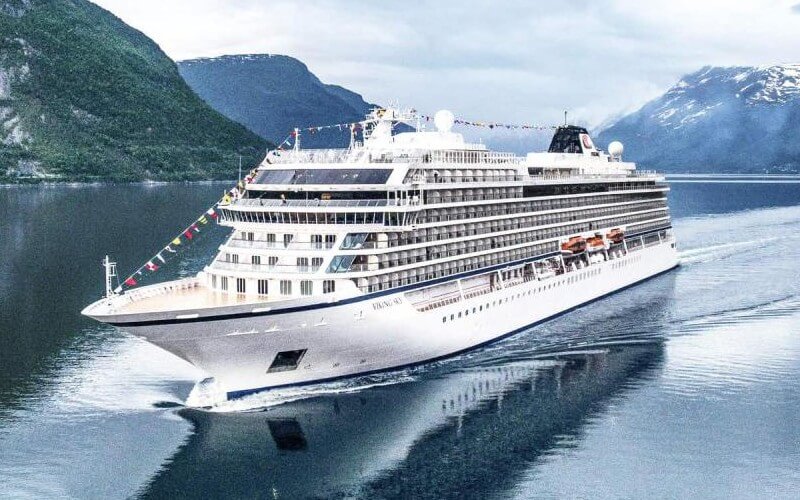 The latest addition to the growing fleet of Viking Ocean Cruises ships, Viking Saturn is being built for Mediterranean and Scandinavian itineraries. Expect the same high-class accommodation and features as Viking's other ocean ships, with every cabin having a balcony, and tasteful decor throughout.
There'll be a selection of dining venues including some that offer speciality dishes based on the region that the ship is sailing. But it's Viking's commitment to enrichment that will take the fore – expect fascinating talks to be held by the cruise line's resident historians, as well as cookery classes, wine tastings and more.
5. SH Diana
The SH Diana will become the largest ship in the Swan Hellenic fleet when she launches in 2023, although she will still retain the small size that the cruise line is known for – 192 guests will be able to enjoy luxurious sailings while being attended to by an attentive crew of 141.
Designed for expedition cruising, she'll have a reinforced hull and extra-large stabilisers to make exploring icy waters a lot smoother, as well as two specially designed tenders that offer the exploratory abilities of a Zodiac but with a lot more comfort.
6. Explora I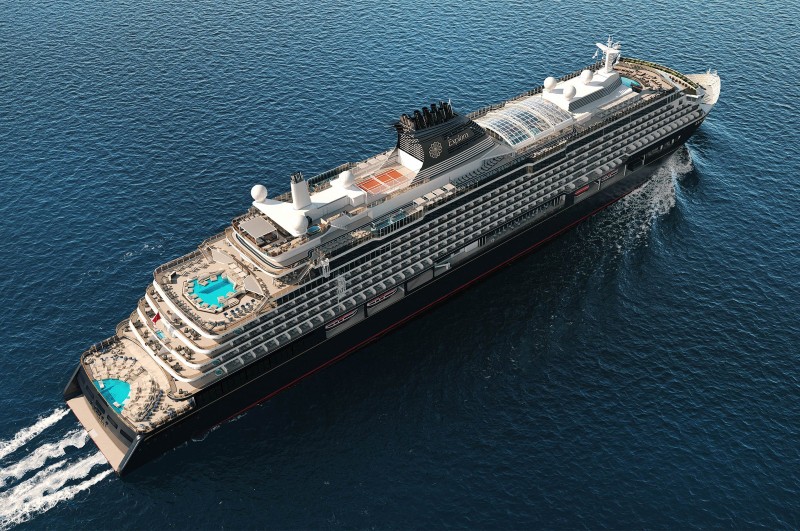 Not just a new cruise ship – a whole new cruise line. Explora I is the first ship for this luxury line and she offers a contemporary 'superyacht' experience that blends "Swiss precision" with modern craftsmanship.
The whole experience on-board is designed to be very personalised, from a guest to crew ratio of just 1.25:1 and the option to enjoy completely flexible dining times at nine unique restaurants.
Wellness is also a key theme, with cutting-edge equipment and bespoke experiences in every destination, as well as plenty of spa treatment options for those who just want to unwind.
7. Resilient Lady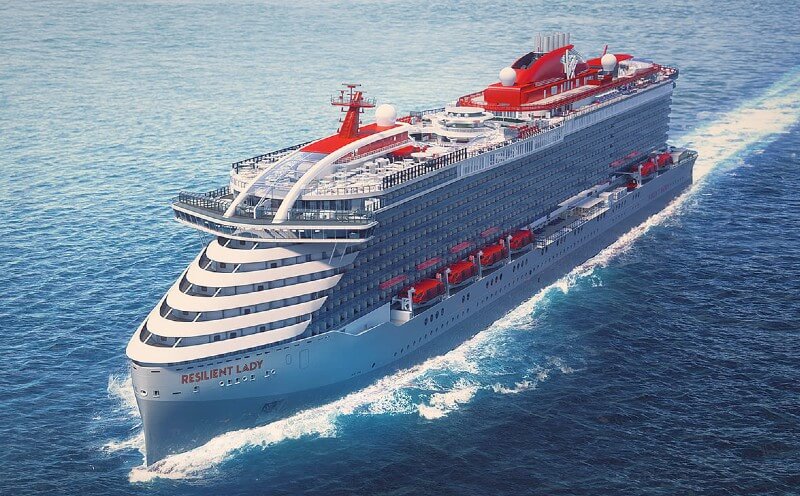 Resilient Lady will be the third ship in the Virgin Voyages fleet, which has started strongly as a contemporary adults-only cruise brand.
Originally due to launch in 2022, she was pushed back to 2023 and will follow her sister ship Valiant Lady in offering exciting Mediterranean itineraries, with a particular focus on the Greek Isles, before spending winter in the Caribbean and Australia.
Guests can expect the same modern facilities as her sister ships, including modern dining venues and some fantastic nightlife – if you want a party cruise then Resilient Lady could be the perfect choice.
8. MSC Euribia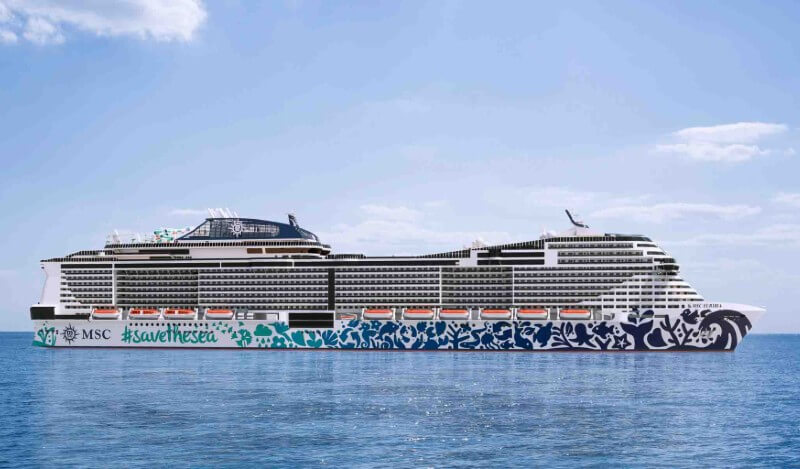 MSC Cruises' new ship for 2023, MSC Euribia, is built on the principles of environmental stewardship – she will be one of the most eco-friendly cruise ships sailing the oceans.
With advanced energy-saving technologies and waste management systems, guests that are conscious of their impact on the environment can rest assured that every effort is made to provide a stunning cruise with minimal impact.
The ship will have plenty to see and do as well, including 5 pools and an intricate waterpark, while the indoor promenade will have an incredible LED dome.
Read more: MSC Ships by Size, Age and Class
9. Norwegian Viva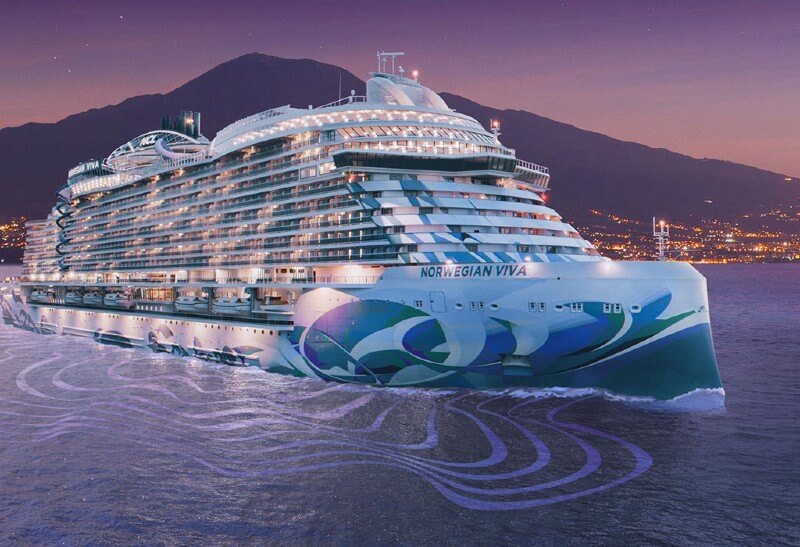 The next ship in Norwegian Cruise Lines' Prima Class, the Norwegian Viva is designed with larger open spaces to help you relax and get close to the ocean. The Infinity Beach pool, the cosy Indulge Outdoor Bar and the Oceanwalk are all perfect examples of modern spots where you can soak up the view.
Fancy something a little more exhilarating? The ship has a three-storey kart race track, as well as an epic waterslide called The Drop that is not for the faint of heart. She'll also have NCL's usual array of excellent dining venues and comfortable, contemporary stateroom choices.
Read more: NCL Ships by Age and Size
10. Ocean Albatros
Designed with polar cruising in mind, Ocean Albatros is being built by SunStone Ships and will be operated by Albatros Expeditions. With 95 staterooms, most of which have balconies and all have a sea view, guests can enjoy a comfortable escape while they explore the Arctic or Antarctic regions up close.
Despite the focus on polar sailing, attention has been paid to the onboard experience too, with two restaurants, a wellness area, a panorama sauna and the Albatros Nordic Bar, the perfect place to meet with other guests at the end of the day and swap sightseeing stories.
11. Scenic Eclipse II
The heavily anticipated – and heavily delayed – Scenic Eclipse II was scheduled to make her debut in 2021 but will now launch in 2023.
The second of Scenic Ocean Cruises' Discovery Yacht fleet, she's designed to be a versatile exploration ship – rather than being dedicated to trips in the Antarctic region, she'll also offer itineraries amongst the smaller ports of the Mediterranean and Baltic regions.
Expect outstanding luxury during your adventure, with 10 restaurants to choose from offering stunning and diverse cuisine. And every room is a suite with a veranda, offering some of the most spacious, luxurious accommodation at sea.
12. Silver Nova
Silver Nova is the next step for luxury cruise line Silversea and the first of the new Evolution-class ships. She'll be the first ship in the world to use advanced hybrid technology which means there will be zero harmful emissions while the ship is in port, leading the way in eco-friendly cruising.
But while the environmental developments are important, they haven't come at a cost to the luxury of the ship. Expect a revolutionary asymmetrical design with breath-taking outdoor spaces offering incredible views, and some outstanding dining venues to match. And all with Silversea's renowned butler service too.
Read more: Silversea Ships Compared
13. Icon of the Seas
A new Royal Caribbean ship is always an event, but a new Royal Caribbean class of ship – that's excitement. And yet details are still under wraps, but what we do know is that she will be 200,000 gross tonnes and have a guest capacity of around 5,600. So she's not going to be as large as an Oasis-class ship, but she is bigger than the Quantum Class.
We also know that she'll be the first Royal Caribbean ship designed to be powered by LNG fuel, which is much more environmentally friendly than traditional fuels with fewer harmful emissions.
Read more: Newest Royal Caribbean ships
14. Princess Cruises – Unnamed
Another major ship coming in 2023 will be the new Princess Cruises ship, which we currently don't know the name of. We do know that she'll be the first in the new Sphere Class for the cruise line and that she'll be Princess' first LNG-powered ship as well.
She'll also be the largest ship sailing in the Princess Cruises fleet, with a gross tonnage of 175,000, which is around 30,000 more than the Royal Class ships in the fleet. She'll have a total guest capacity of 4,300 and will cost around $1 billion to build.
Read more: Princess Ships by Age
15. Brilliant Lady
Virgin Voyages is going big in 2023, doubling the size of its fleet with the introduction of Brilliant Lady after the Resilient Lady.
With 20 onboard eateries, ranging from Michelin-style formal dining to casual snack venues for those late-night cravings, and with plenty of choices for bars and nightclubs, you won't be short of things to see and do.
While we know the plans for Resilient Lady when it comes to itineraries, we're still waiting for confirmation on Brilliant Lady's deployment, but she's sure to bring a touch of glamour to whichever ocean or sea she sails on.
16. Seven Seas Grandeur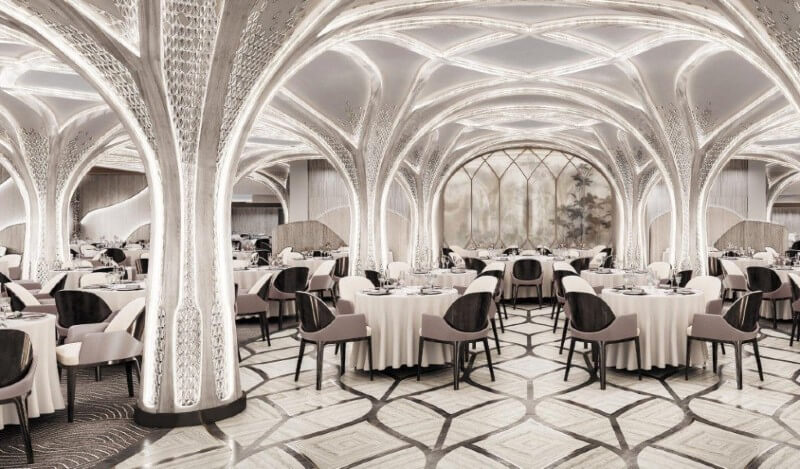 Often, new cruise ships try to reinvent cruising by adding a load of new features, but Seven Seas Grandeur is a little bit different. She is taking the established excellence of Regent Seven Seas' existing ships, and refining it to create a luxury experience like no other at sea.
Expect some of your favourite Regent dining venues, jaw-dropping decor throughout suites and the public areas, and of course, some of the finest service on the ocean, with every guest treated like the ultimate VIP.
This may not reinvent luxury cruising, but Seven Seas Grandeur will be magnificent.
17. Carnival Jubilee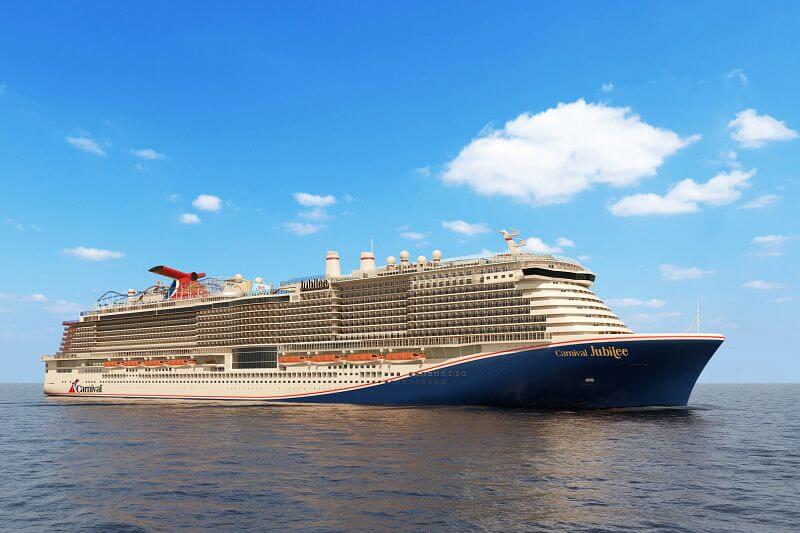 Currently planned as the third ship in the Excel Class for Carnival Cruises, Carnival Jubilee will offer a true party at sea for sailings from Galveston in Texas.
She was actually originally ordered for the AIDA Cruises brand, but has been transferred to Carnival instead and will be packed with the same great features as the Mardi Gras and the Carnival Celebration.
So that includes Bolt, the rollercoaster at sea, Family Feud Live, Playlist Productions and more, along with some new features that Carnival has teased but not yet announced. I'll update you as soon as I know more!
Read more: Newest Carnival Ships
18. Celebrity Ascent
Celebrity Cruises' fleet was already a pinnacle of premium cruising before the launch of the magnificent Edge class in 2018, and now the fourth Edge ship will be launching in 2023 as the Celebrity Ascent.
Sister ship to the Celebrity Beyond, she'll feature newly-expanded open spaces on decks to allow guests to relax and feel even closer to the surrounding world.
She'll also offer the widest range of accommodation in the entire Celebrity Cruises fleet, with Iconic Suites, Infinite Verandas and Edge Villas some of the spectacular highlights. And of course, guests will enjoy fine dining in innovative venues.
Read more: Celebrity Cruise Ships by Age, Size and Class
19. World Seeker
World Seeker will be the sixth ship built by Mystic Cruises, designed for exploring the polar regions. She'll be chartered by Atlas Ocean Voyages and offer an adventurous voyage for up to 200 guests (although this will be capped at 140 for polar cruises).
There are plenty of facilities on board to help with guest enrichment, including an Observation Lounge with a glass-domed ceiling, and a full library and lecture theatre, where various presentations about the surrounding regions will take place. And when guests want some downtime, there's a spa offering massages and other treatments, along with a steam room.
20. World Adventurer
World Adventurer is the sister ship of World Seeker and will be the seventh ship built by Mystic Cruises (of a planned 10). She'll be a duplicate of the World Seeker, and so will offer the same onboard experiences and fascinating itineraries.
21. Carnival China – Unnamed
Carnival China is an off-shoot cruise line founded in conjunction between the Carnival Corporation, the China Investment Corporation and the China State Shipbuilding Corporation. The company has so far taken on two Costa ships, but the first brand new ship will launch in 2023.
We don't know a lot about the new ship, except that she'll be based on the Vista Class ships in the main Carnival fleet, and will be aimed at the Chinese cruise market. She'll also have a sister ship launched in 2024.
To Conclude
So many new cruise ships to look forward to in 2023, but which is your favourite? It's a hard choice, and there are some that we just don't know enough about yet. But if I had to choose, I'm most excited about Icon of the Seas.
Here's a reminder of which ships are coming in 2023:
What's fascinating is just how many ships are really focussing on eco-friendly technologies. It's clearly become the next big thing, and it's great to see cruise lines try to minimise their impact on the planet.
But with new family ships, new luxury ships and new expedition ships all on the horizon, 2023 is shaping up to be a fascinating year for cruising, and I can't wait to see the new ships in all their glory once they have launched.
Related Posts: