Expedition cruising is cruising for adventurers. Seeking out remote regions of the world, crossing passages only accessed by ship, and learning of endemic wildlife, flora and fauna are all part of expedition cruise experiences.
More cruise lines are offering their own spin of this cruising option, from luxurious ships to rugged and ready vessels, each bringing you closer to the destinations themselves.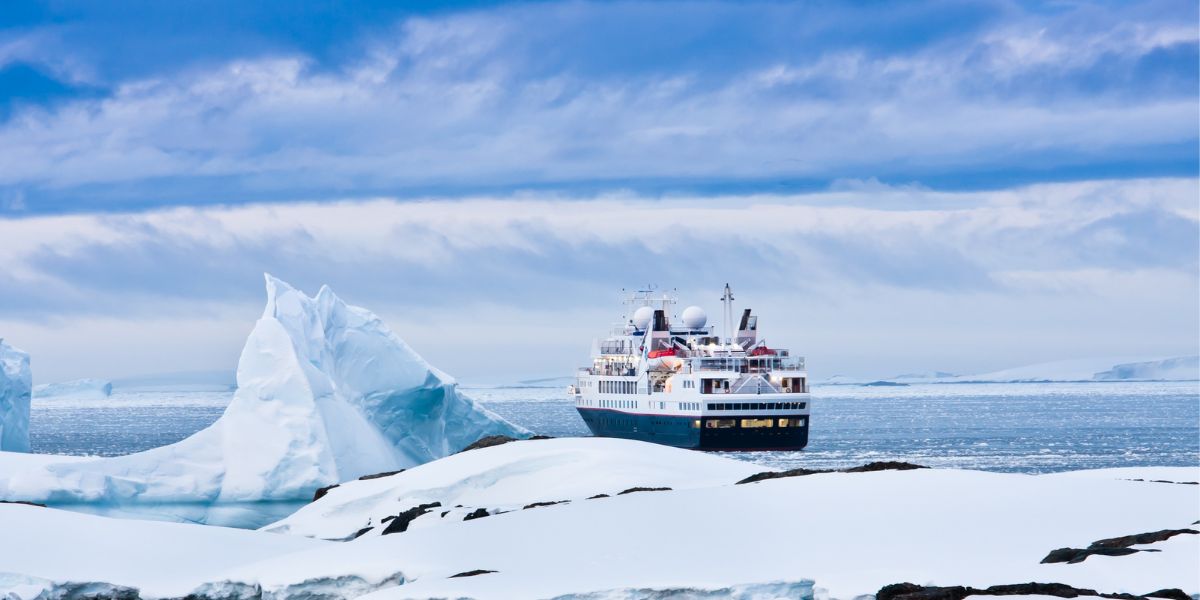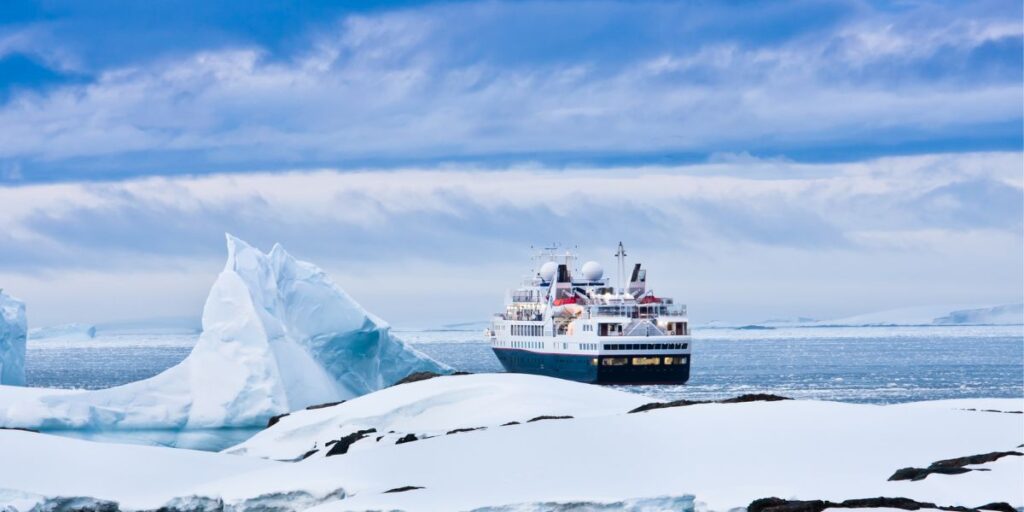 But which expedition cruise should you choose? Here are some of the best cruise lines to pick from if you're considering one of these bucket-list adventures for yourself.
Book Your Expedition Cruise
I recommend Panache Cruises as the ideal expert to help you book your perfect expedition cruise.
Panache Cruises are specialists in expedition cruises
Their expert Cruise Connoisseurs will tailor your trip to your exact requirements
I love their motto – "Nothing is too much trouble"
1. Silversea
One of the first cruise lines to offer expedition cruising, Silversea has been in this industry for well over 10 years. Silversea brings a wide range of destinations for expedition travel as well as one of the biggest fleets of expedition ships to choose from.
Silversea is constantly working to expand the fleet and bring new ships to guests, including Silver Origin which first launched in 2021 for the Galapagos Islands.
The cruise line is one of the best due to its luxury standard of life on-board as well as the experiential inclusions and amenities. Expedition guides, Zodiac tours, kayaks, personalized exploration gear – these are all parts of what you can come to expect while sailing on an expedition cruise with the line.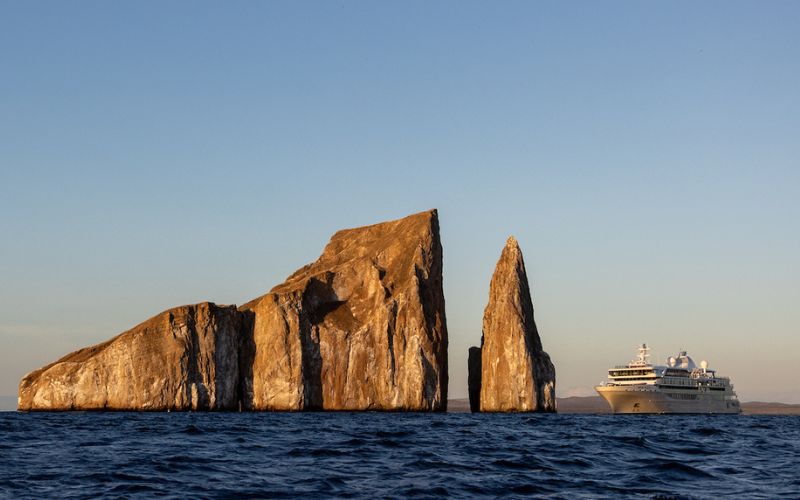 Silversea Expedition Ships
There are four ships to choose an expedition cruise with Silversea: Silver Origin, Silver Explorer, Silver Wind and Silver Cloud. Silver Cloud and Silver Wind are long-standing ships in the Silversea fleet, while Silver Explorer will leave the fleet in September 2023.
Silver Origin is the latest ship which joined in 2021 and is permanently located in the Galapagos Islands. The ship has space for 100 guests, with a 90 crew capacity. Silver Wind and Silver Cloud are both classic ocean cruise ships converted into ice-class vessels, allowing them to sail in polar regions. Silver Cloud can hold 254 guests with a 212 crew capacity, while Silver Wind can hold 274 guests with a crew capacity of 239. Silver Explorer is a little smaller with a guest capacity of 144 and a crew capacity of 118.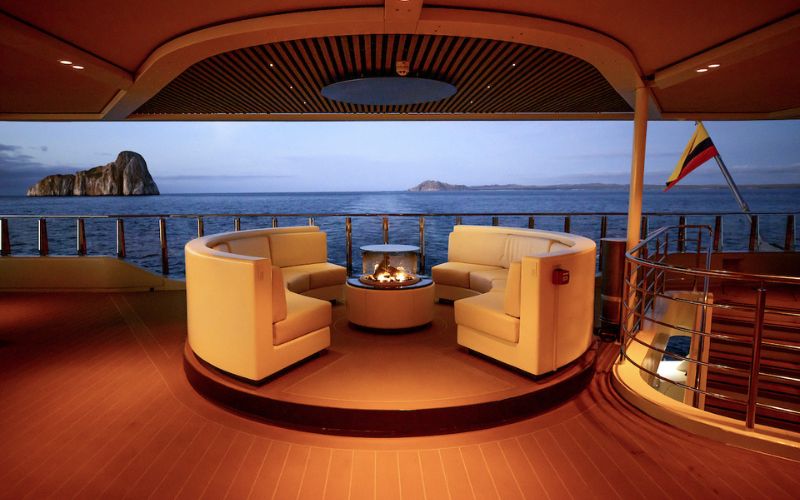 Silversea Destinations
Silversea has one of the widest ranges of expedition destinations. The most popular choice is the polar regions including the Arctic, Antarctica, Iceland and Greenland.
To sail here, the ships need to be refurbished or built to an ice-class specification which allows them to handle extreme conditions and weather. Ships which sail here include Silver Cloud, Silver Wind and Silver Explorer.
Other destinations include exotic regions such as Africa and the South Pacific, as well as the tropical regions of the Caribbean and Australia. South America is another popular region due to the Galapagos Islands and Chilean Fjords which feature on many itineraries.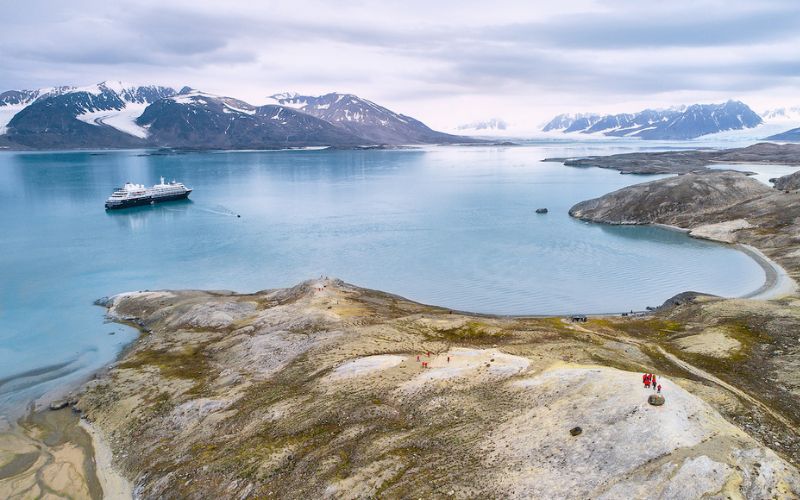 2. Scenic Ocean
Scenic Ocean is of the more recent cruise lines to offer expedition cruises. The flagship, Scenic Eclipse, was dubbed the 'world's first discovery yacht' by the cruise line when it launched in 2020. Bringing with it submarines, helicopters and butler service, it's definitely a luxurious option for expedition travelers.
The cruise line pride itself on offering an all-inclusive experience while sailing with them, with world-class dining, incredibly comfortable suites and exclusive excursions to knit together the perfect expedition adventure to numerous destinations.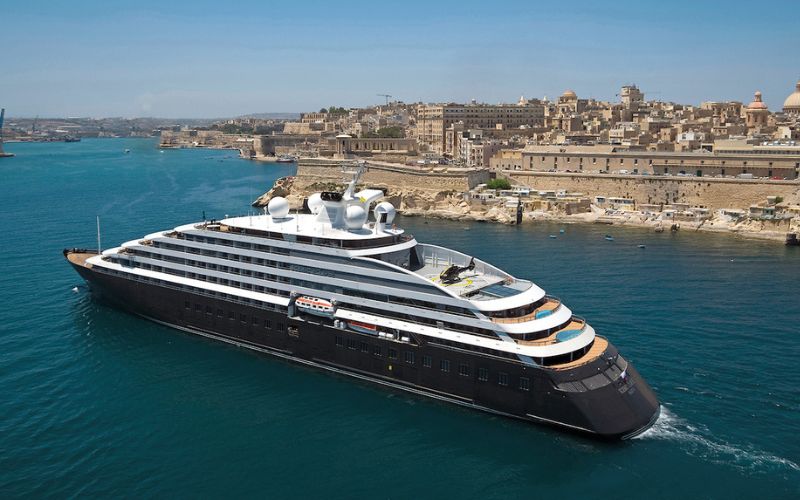 Scenic Ocean Ships
Currently, there's only one ship in the Scenic Ocean fleet operating – Scenic Eclipse I. There is a second ship underway, due to be delivered and set sail in 2023 which will be named Scenic Eclipse II. Both ships will be identical, offering a guest capacity of 228, reducing to 200 guests in the Polar regions.
The ships are built to a Polar Class 6 rating, allowing smooth sailing through all waters, alongside GPS dynamic positioning which allows the ships to drop anchor without damaging the sensitive sea beds.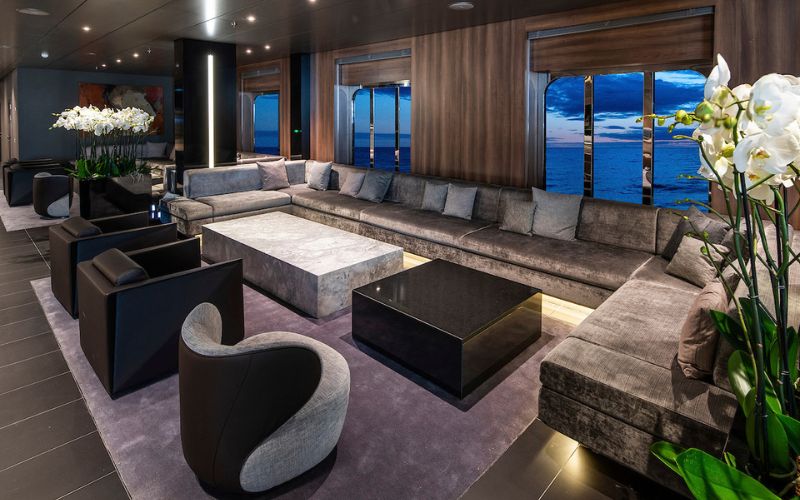 Scenic Ocean Destinations
Scenic Ocean offers a breadth of destinations to sail to. These include the usual Polar regions and South America, as well as North and Central America, Europe, Siberia & Russian Arctic, and Japan.
Antarctica brings the Chilean Fjords and the historical Falkland Islands, while Japan boasts visits to South Korea, Busan and Tokyo.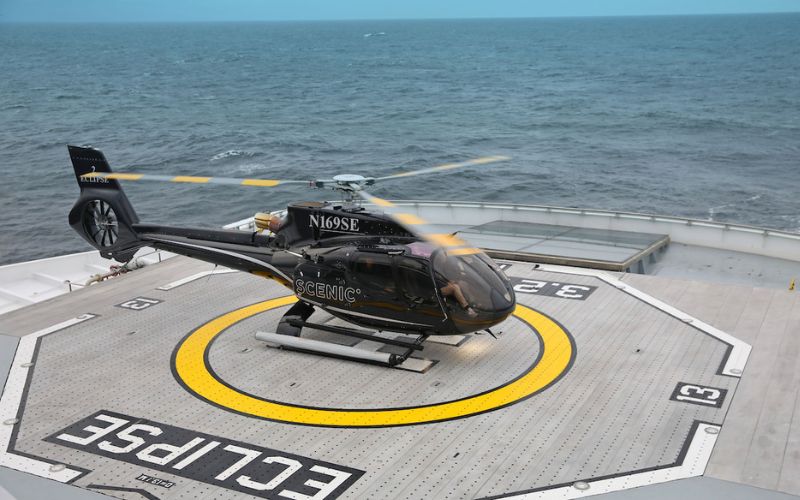 3. Seabourn
Seabourn Expeditions is proud to be curated by 'Mother Nature', encouraging guests to become active participants in the natural world during their ultra-luxury expeditions.
With elements of these sailings including Zodiac tours under cliffs and along jungle rivers; kayaking through icebergs and tropical islands, as well as hiking through ancient Incan sites and Amazon villages – you can see that the natural world has a great influence on the itineraries Seabourn offers for expedition guests.
The cruise line itself is an ultra-luxury level of service, accommodation, dining and more. Complimentary caviar, luxuriously appointed suites and all-inclusive amenities are just some of the things to look forward to during your sailing.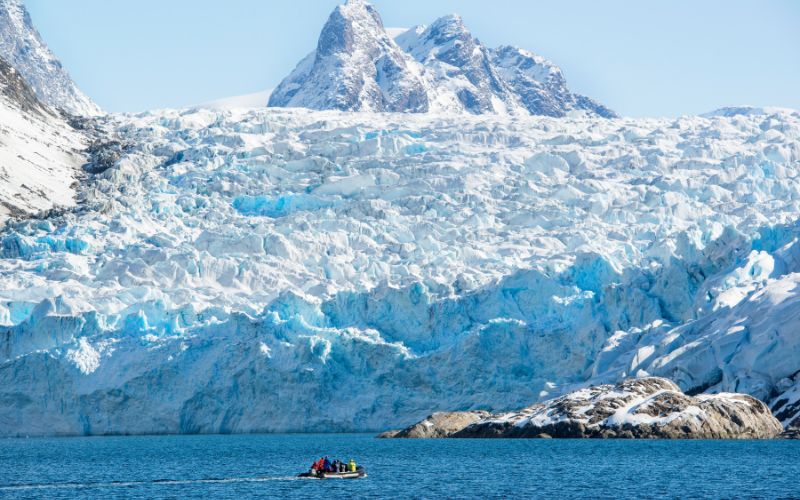 Seabourn Ships
There are two ships in the expedition fleet for Seabourn: Seabourn Venture and Seabourn Pursuit. Previously, Seabourn had other ships which offered expedition-type itineraries, but the cruise line has recently launched its own purpose-built expedition ship for the first time with Seabourn Venture that will solely concentrate on expedition experiences.
Seabourn Venture launched in April 2022 and is the first expedition ship for the line, holding up to 264 guests with all-veranda, ocean-front suites. Seabourn Pursuit is the second-in-line for expedition sailings, launching in 2023, and will be a mirror of the expedition flagship.
Seabourn Destinations
Seabourn expeditions' destinations are well varied, with over 160 expedition ports across five continents. The cruise line explores some of the most remote places in the world including Antarctica, the Amazon and the Arctic.
There are also trips to South America, voyages across the Northwest Passage – a sea corridor close to the Arctic – and the Far East and the Kuril Islands, featuring Japan, Alaska and parts of Russia.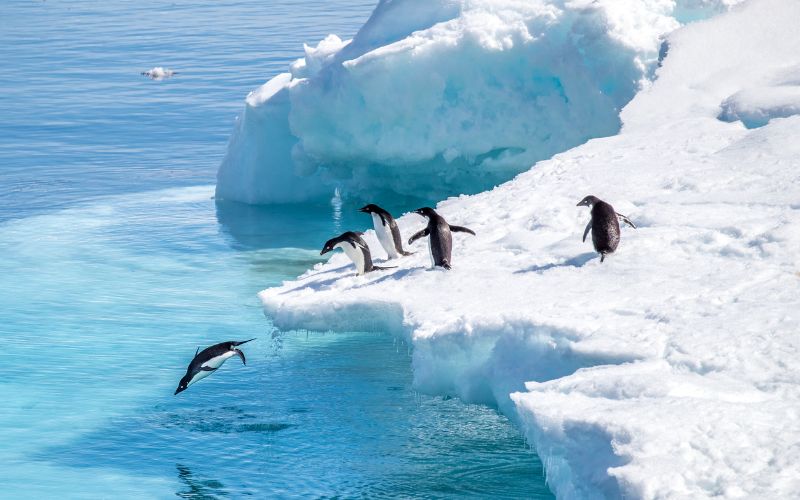 4. Quark
Having spent three decades taking travellers to the most remote parts of the Polar Regions, Quark is one of the most experienced expedition cruise lines.
Since launching in 1991 with the first tourist transit of the Northeast Passage, the cruise line has developed as an industry leader in Arctic and Antarctic expedition sailings.
Guests can expect helicopters, wraparound decks and Zodiac transport, all the while bringing them closer to some of the most remote parts of the world. The fleet is built up of purpose-built ships and icebreakers which are designed to withstand freezing temperatures and icebergs, ideal for the Polar Regions.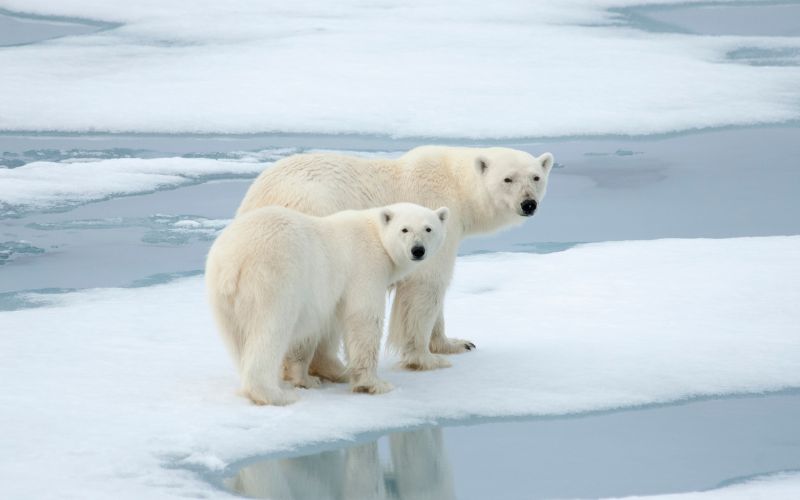 Quark Ships
Quark has the largest and most diverse fleet of ships in the Antarctic and was the first consumer led expedition company to visit the North Pole. The cruise line has six ships in its fleet, four of which offer expeditions: Ultramarine, Ocean Diamond, Ocean Adventurer and World Explorer.
Ultramarine is one of the newer additions, joining in November 2021, and can fit up to 140 guests and crew on-board. Ocean Diamond joined the fleet in 2012 with a capacity of 200 guests; Ocean Adventurer joined the fleet in 2017 for up to 87 guests and staff, while World Explorer joined in the fleet in 2019 to fit up to 130 staff and guests.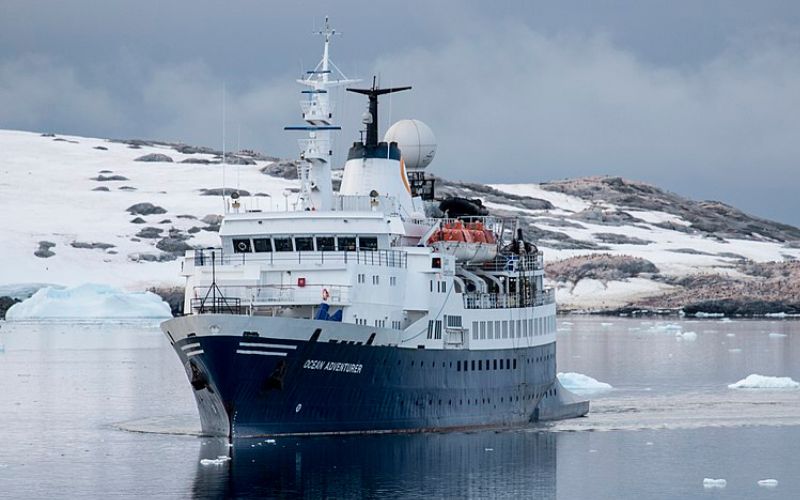 Quark Destinations
The cruise line was founded by two adventurers and has since grown into the expert polar specialist. The innovations of the company have led Quark to achieve a number of firsts for the industry for polar explorations.
Quark charter an extensive portfolio of expeditions to Antarctica, Svalbard, Iceland, Greenland, Arctic Canada, Russia and the North Pole, accompanied by seasoned expedition experts and guides.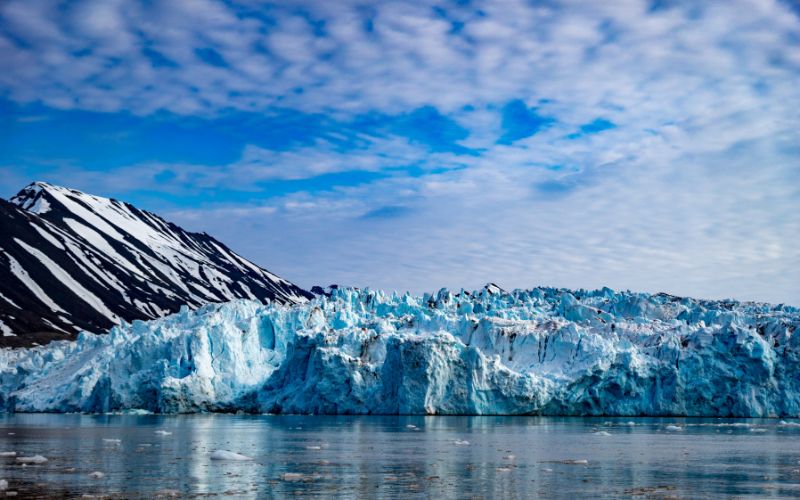 5. Ponant
Another upscale expedition line, Ponant is a luxury expedition specialist. Offering a fully five-star setting with a travel experience that is authentic and high-end, the cruise line is a great option for those seeking indulgent expedition cruises.
The fleet is small-scale, meaning there are opportunities to dock in private ports and hidden locations. Guest capacity is much smaller, so life on board is comparative to that of a private yacht, where everyone can enjoy special moments.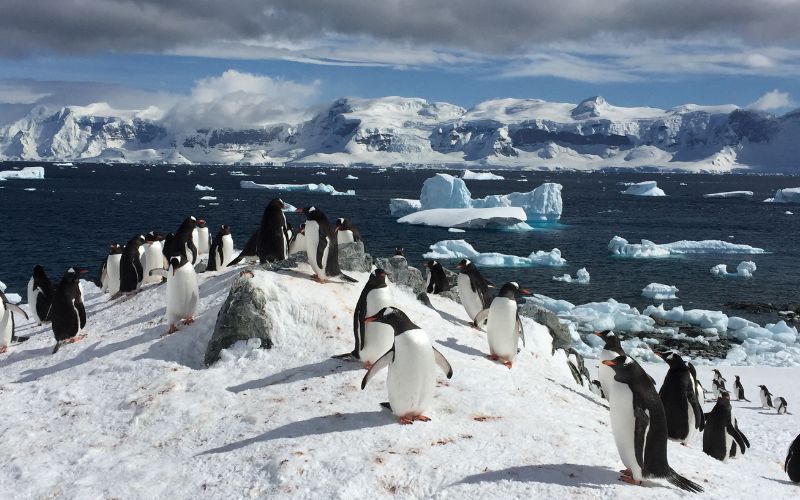 Ponant Ships
There's only one ship in the Ponant fleet which is an expedition vessel and it only joined in 2021. Le Commandant Charcot is the line's first hybrid-electric polar exploration ship powered by liquefied natural gas. It's an icebreaking cruise ship rated as a Polar Class 2, meaning it is capable of reaching remote destinations across the Polar Regions, including the North Pole.
The ship can fit up to 245 guests with a choice of 123 staterooms or suites. There's a spa, two restaurants, theatre and a blue lagoon pool on the top deck.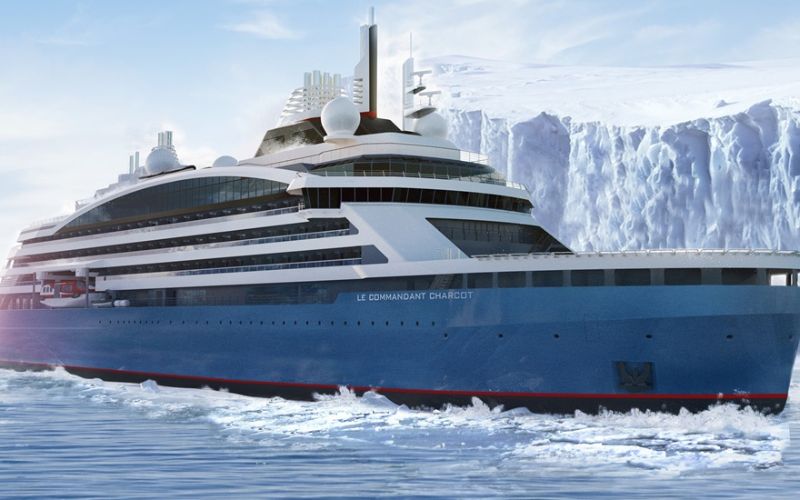 Ponant Destinations
The expedition ship in the Ponant fleet, Le Commandant Charcot, sails to the Polar Regions. Itineraries feature the Arctic, Antarctica and Alaska, sailing from Spitsbergen, Reykjavik, Ushuaia and other remote locations.
Due to its popularity, there are many more cruise lines to offer expeditions, but all of them will take you off the beaten track to remote locations across the globe.
A great tip is to choose the one which visits the destinations you'd most like to explore and go from there. Main destinations of choice include the Galapagos, Antarctica, South America and the Arctic.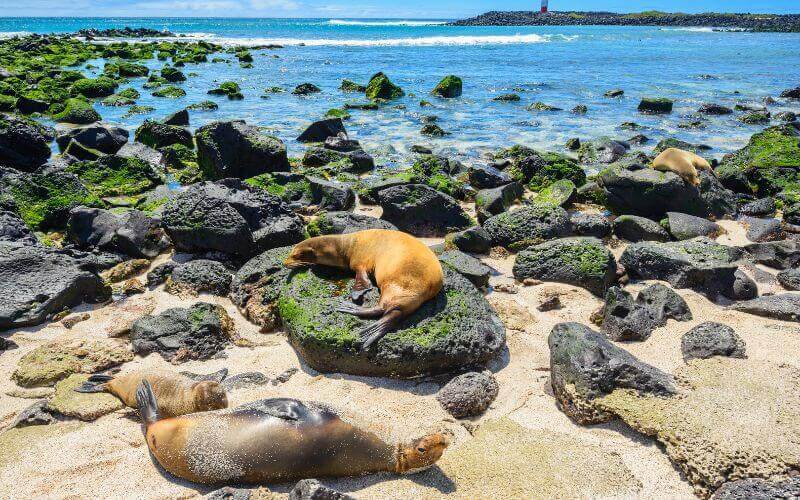 Book Your Expedition Cruise
I recommend Panache Cruises as the ideal expert to help you book your perfect expedition cruise.
Panache Cruises are specialists in expedition cruises
Their expert Cruise Connoisseurs will tailor your trip to your exact requirements
I love their motto – "Nothing is too much trouble"
Related Posts: