There are 24 ships in the Carnival Cruise Line fleet. With new ships being launched at a rate close to one per year, it can be hard to keep track of which are the newest ships.
To further confuse things, Carnival has a practice of renaming some of its older ships after they have undergone renovations. Plus, the cruise line sometimes buys ships from other cruise lines and adds them to the fleet. So, not every new Carnival ship is actually new.
For example, Carnival Luminosa is a new addition to the fleet, but the ship sailed for Costa Cruises as Costa Luminosa since 2009. Carnival will add several more Costa Cruises ships to the fleet in the coming years.
In this guide, I'll show you the newest Carnival cruise ships, including ships that are currently under construction as well as ships that have been renamed.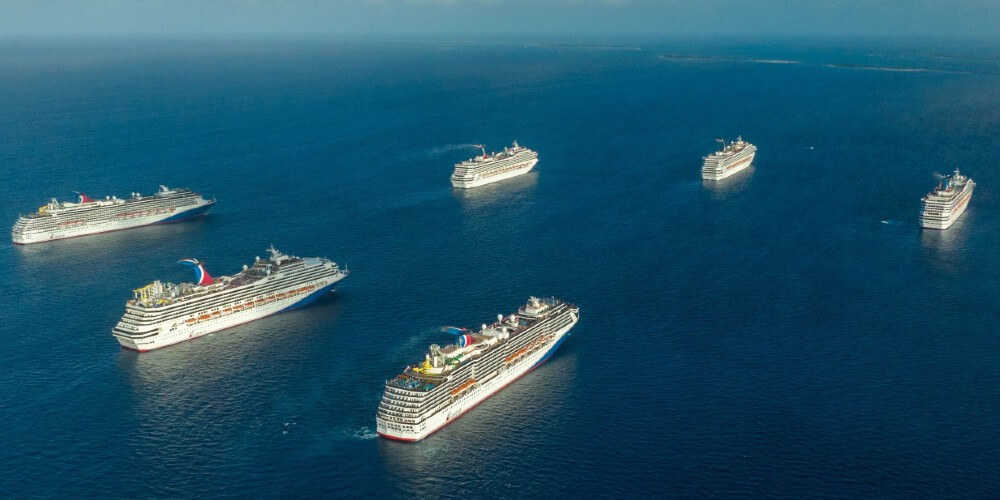 The Newest Carnival Ships On Order
First, let's take a look at the newest cruise ships that will be added to the Carnival Cruise Line fleet over the next couple of years…
Carnival Jubilee – 2023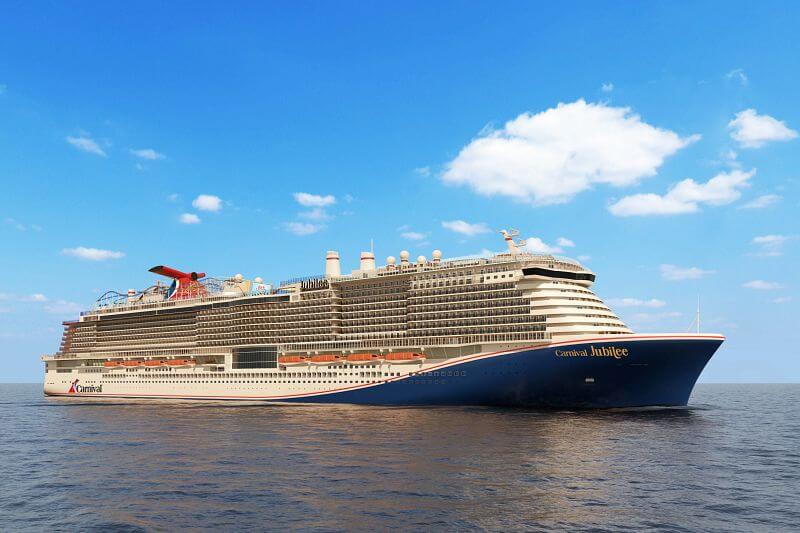 The third ship in Carnival's Excel Class, Carnival Jubilee, will launch in 2023. This ship will be almost identical to Mardi Gras and Carnival Celebration. Carnival Jubliee will sail out of Galveston, Texas offering week-long Caribbean itineraries.
This ship was originally ordered for German cruise line AIDA Cruises, but a change of plans by parent company Carnival Corporation means that Carnival Jubilee will now join the Carnival fleet in 2023.
Again, this isn't the first time that Carnival Cruise Line has used the name Carnival Jubilee. The original Carnival Jubilee was built for Carnival in 1986. The ship became the Pacific Sun for P&O Cruises Australia in 2004 before being scrapped in 2017.
Carnival Jubilee's maiden voyage is scheduled for December 23, 2023.
Carnival Firenze – 2024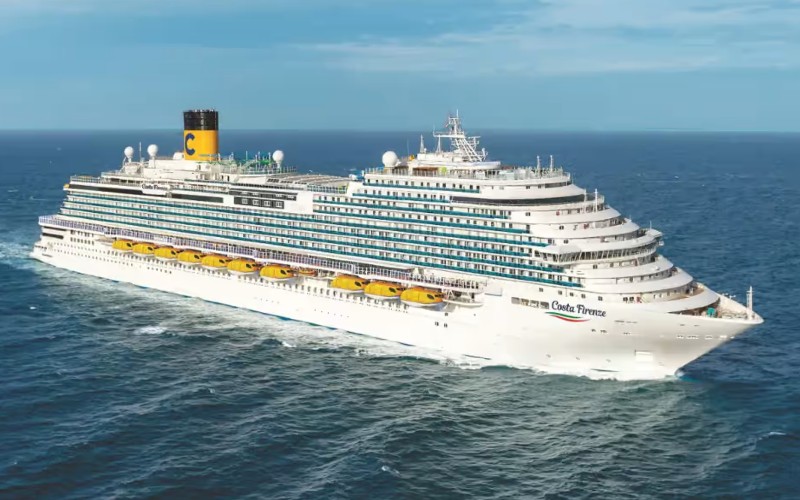 In the spring of 2024, Carnival Firenze will join the Carnival fleet as part of the Costa by Carnival brand. The ship will sail out of Long Beach, California, offering Italian-style cruising for American guests.
Previously known as Costa Firenze, this is also a Vista-class ship, and a sister ship to Costa Venezia, which will have joined the Carnival fleet a year prior.
The Newest Carnival Ships Sailing in 2023
Here are the Carnival ships that are currently sailing, starting with the newest.
Carnival Venezia – 2023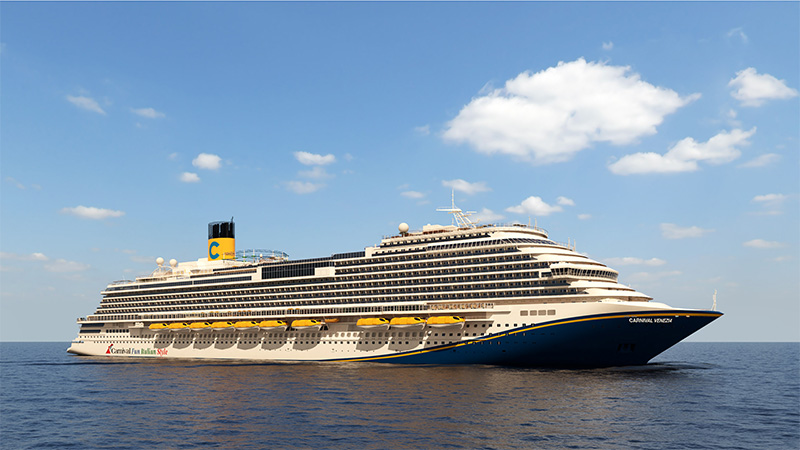 Carnival Venezia is the second ex-Costa ship to join the Carnival fleet, making her debut in May 2023. The ship has previously been known as Costa Venezia.
Along with the other Costa ships, including Carnival Luminosa, Carnival Venezia will be part of a new brand – Costa by Carnival. Aimed at North American guests, this merger matches Costa's Italian style with the service, food and fun that Carnival guests love.
It also means that Carnival can take on some of Costa's ships, without having to change too much of the decor or add the signature 'whale tail' funnel that Carnival ships are known for.
Costa Venezia is a modified Vista-class ship, so she will be most similar to Carnival Vista, Carnival Horizon and Carnival Panorama.
Suggested read: Carnival Cruise Ship Classes Compared
Carnival Celebration – 2022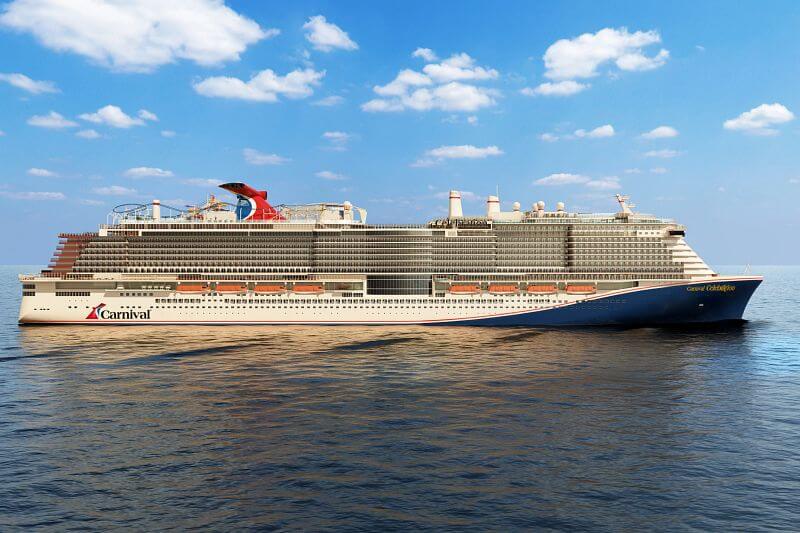 The latest ship to join the Carnival fleet was Carnival Celebration. A sister ship to the popular Mardi Gras, Carnival Celebration made her debut on 6th November 2022.
The ship embarked on her maiden voyage from Southampton UK and I was lucky enough to be invited on board for a tour. Let me tell you, this ship is something special indeed.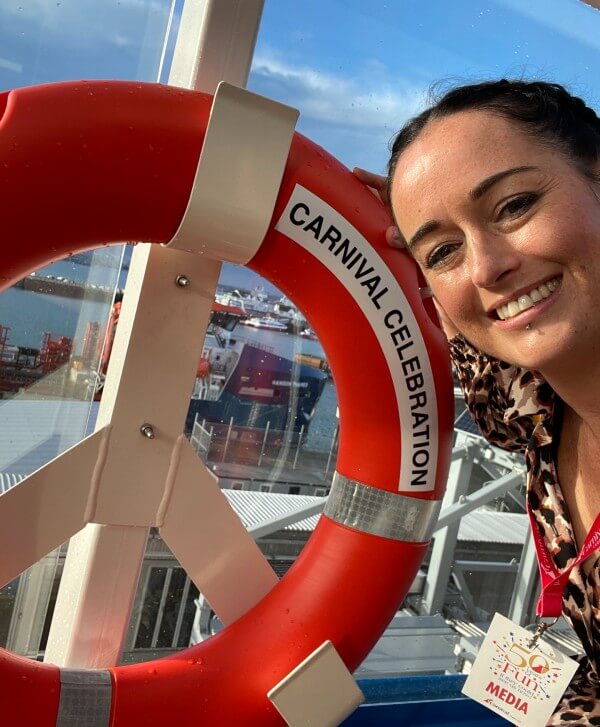 Carnival Celebration cruises from Miami all year round, offering week-long cruises to the Eastern and Western Caribbean.
Just like Mardi Gras, Carnival Celebration will has six different areas with various things to enjoy including the Bolt rollercoaster, the RedFrog Tiki Bar and Suess at Sea productions.
This is the second Carnival ship called Carnival Celebration. The first was built in 1987 and sold to Iberocruises in 2008 before being transferred to Costa Cruises in 2014 and finally being scrapped in 2021.
Carnival Luminosa – 2022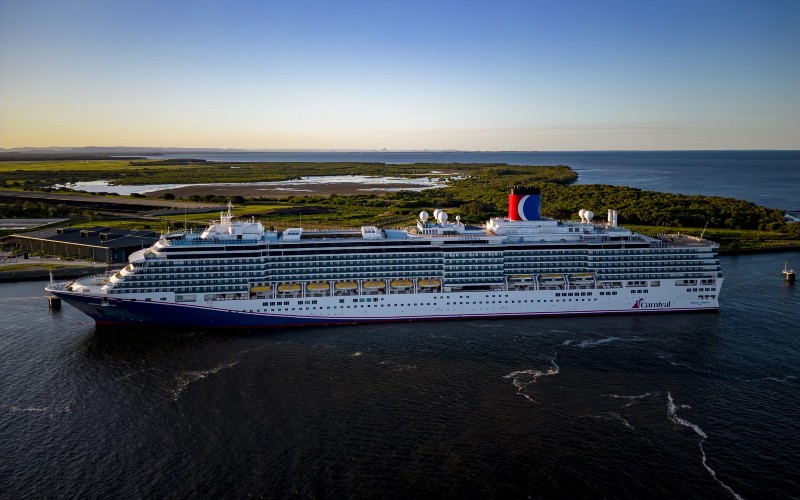 Costa Luminosa joined the Carnival fleet in September 2022, with the new name Carnival Luminosa.
Carnival Luminosa is a Spirit-class ship, similar to Carnival Spirit, Carnival Legend, Carnival Price and Carnival Miracle. She was Christened in 2009, making her a few years younger than her classmates.
The ship sails out of Brisbane, Australia in the winter, offering South Pacific itineraries and out of Seattle in the summer, offering Alaska cruises.
Suggested read: Carnival Cruise Ship Classes Compared
Mardi Gras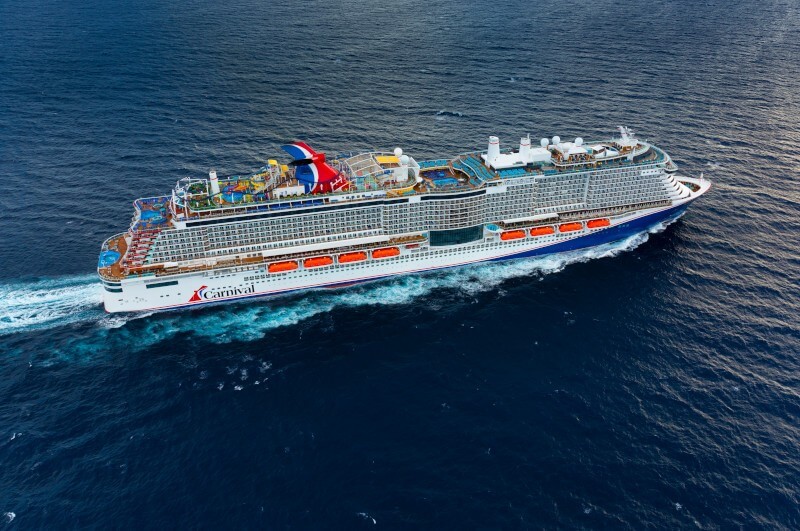 Mardi Gras is the only ship in the Carnival fleet whose name doesn't start with the word 'Carnival'. This could be because Mardi Gras actually means Carnival, so the ship would be called 'Carnival Carnival' if that were the case. And that would be weird.
Mardi Gras is the first Excel-class ship for Carnival and so she has some exciting new features such as the Bolt rollercoaster – an 800-feet-long ride that goes up to 40 miles per hour.
Launched in July 2021, Mardi Gras is Carnival's first LNG-powered ship and the largest ship ever built for the cruise line.
Mardi Gras has won a host of awards including 'Best New Cruise Ship of 2021' in Cruiseline.com's Member Choice Awards and 'Best New Cruise Ship' in USA Today's 10 Best Readers' Choice Awards.
As well as being the latest ship, Mardi Gras was also the name of Carnival's first-ever cruise ship back in 1972. The original Mardi Gras was originally launched as a transatlantic passenger ship called Empress of Canada in 1960 before being acquired by Carnival. In 1993, the ship left the Carnival fleet and had several name changes before being scrapped in 2003.
Carnival Panorama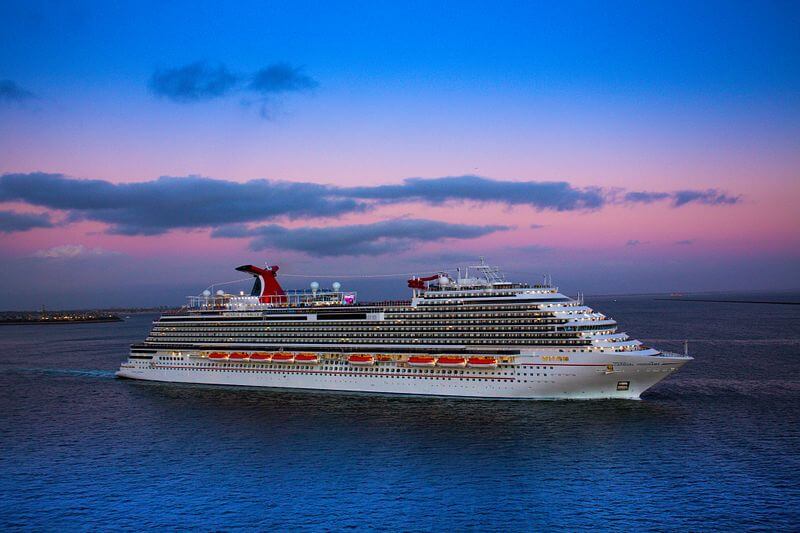 Carnival Panorama was launched in 2019 as the third and final Vista-class ship in the Carnival fleet. The ship was originally designed for P&O Cruises Australia but was transferred during construction.
Carnival Panorama features a Sky Zone trampoline park, the ShyRide aerial bike course and a Waterworks water park that was inspired by Shaquille O'Neal. The ship sails from Long Beach, California visiting ports of call along the Pacific Coast en route to Mexico.
Carnival Horizon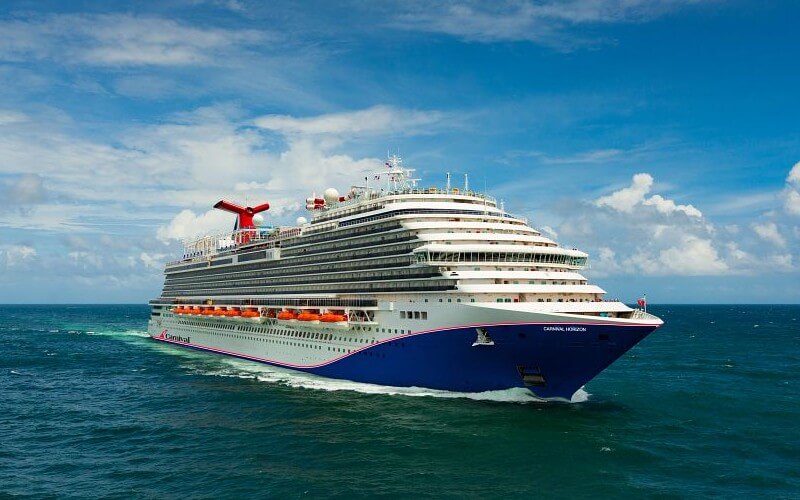 Launched in 2018, Carnival Horizon is a sister ship to Carnival Panorama and Carnival Vista. She sails out of Miami offering fun-filled Caribbean cruises.
There's so much to enjoy on Carnival Horizon including an IMAX cinema, the Dr. Seuss WaterWorks splash park and the SkyRide aerial bike track. Meanwhile, adults can relax in the Serenity Adult-Only Retreat and the Cloud 9 Spa.
NEW DEALS JUST RELEASED!
See the latest Carnival cruise offers…
Renamed Carnival Ships
Over the years, Carnival Cruise Line has renamed three of its ships. Each of these ships has undergone an extensive dry dock renovation. This means that the ship has been stripped back completely with brand-new features and decor added.
The 'reimagined' ships are as good as new, but as they were built over 20 years ago, they won't be as large as Carnival's new mega-ships.
Carnival Sunshine
Carnival Sunshine entered service in 2013. The ship was originally launched in 1996 under the name Carnival Destiny.
Carnival Sunrise
Carnival Sunrise was originally called Carnival Triumph. Launched in 1999, the ship was extensively renovated and renamed in 2019.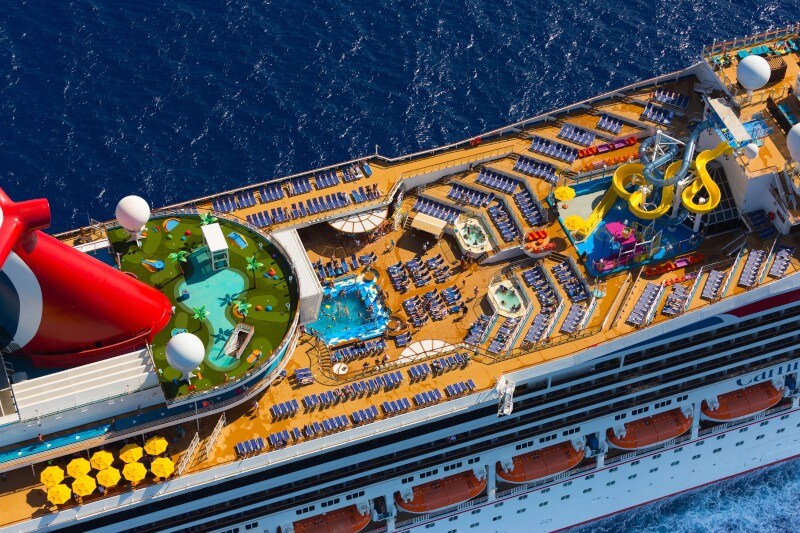 Carnival Radiance
Carnival Radiance debuted in 2021. However, before its makeover, the ship was known as Carnival Victory and was originally built for Carnival in 2000.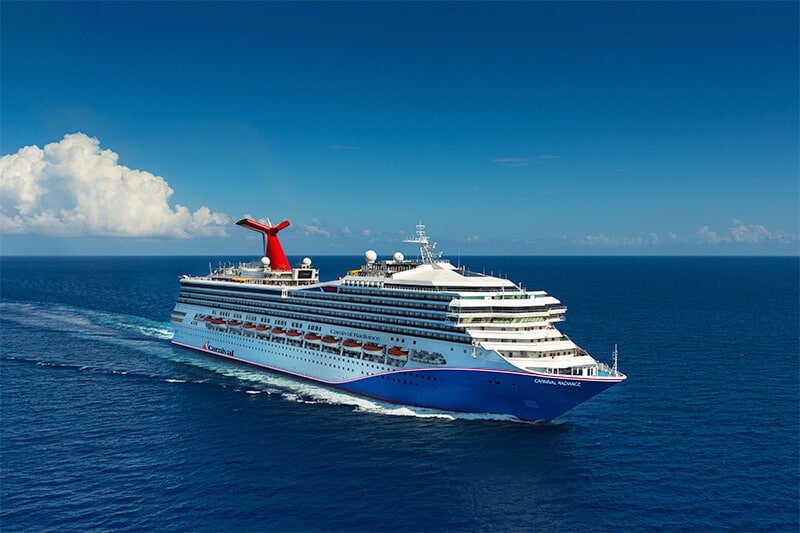 To Conclude
Carnival Cruise Line launches new cruise ships at a rate of roughly one per year, with the oldest ships being scrapped at roughly the same rate to keep a consistent fleet size of over 20 ships.
While some new ships such as Mardi Gras and Carnival Jubilee were designed for Carnival, the cruise line sometimes takes on ships that were originally planned for other cruise lines in the Carnival Corporation. For example, Carnival Celebration was originally ordered for AIDA Cruises and Carnival Panorama was meant for P&O Cruises Australia before a change of plan.
Some of the new Carnival ships aren't actually new, they're renovated and renamed ships. While some of these come from within the Carnival fleet, the cruise line occasionally acquires older ships from other cruise lines too.
For a full list of Carnival ships, check out this List of Carnival Ships From Newest to Oldest.
NEW DEALS JUST RELEASED!
See the latest Carnival cruise offers…
Related Posts: