If you have young kids, you'll know to never go anywhere without snacks. A hungry child can turn into the Tasmanian Devil far faster than you can find the nearest shop when you're out and about. Ain't that the truth?
And it's not just kids who need snacks. Whether you've got a medical condition such as diabetes, you're pregnant and suffering from morning sickness, or you just have a tendency to get hangry without warning, you may be wondering if you can bring food off the cruise ship when you visit ports of call.
The answer to this question is not straightforward. It very much depends on the country you're visiting and the type of food you plan to take off the ship.
Cruising in Europe
Europe is the most laid-back of all places when it comes to taking food off a cruise ship. In most European countries you can feel free to make your kids a packed lunch from the ship's breakfast buffet and bring it ashore with you.
My kids are super-fussy eaters, so if we didn't take healthy food off the ship they would be limited to chips, bread and ice cream when eating out. When cruising in the Mediterranean, I like to take a small plastic container and fill it with fruit, raisins, dry cereal, bread, cheese and boiled eggs.
As an adult, it's generally wise to sample the local cuisine of the places you visit if you have the chance. But some countries, such as Norway can be incredibly expensive.
If you've just about managed to afford a cruise and don't have a lot of extra money to spend, then you could either make yourself a sandwich to take with you or head back to the ship for lunch.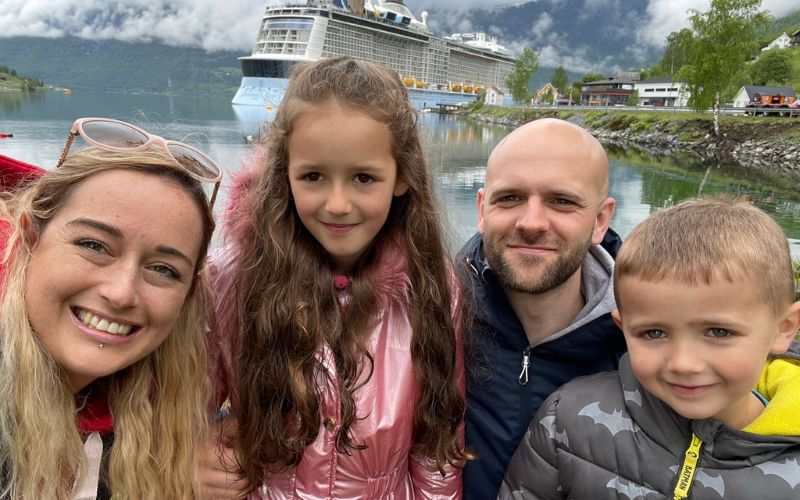 Cruising in the Caribbean
Bringing most types of food into the Caribbean is illegal. If you take fresh food off your cruise ship, it will be confiscated. Bags are often checked and there may even be sniffer dogs who are trained to check for food.
If you deny having fruit or vegetables and then you're caught with them, you could face a hefty fine. This is because Caribbean islands have delicate ecosystems so you can't risk bringing anything that could cause harm to the natural balance.
If you need to carry snacks in the Caribbean, then you should opt for pre-packaged food only. Depending on the ship, you may find mini boxes of cereal at the breakfast buffet, which are good for kids. If you need something like energy bars, you're best to bring that from home.
When you get off the ship, keep any packaged food unopened and in your bag. If it's in your hand, the staff could take it off you even if it's technically allowed as their instructions could just be to confiscate any food that they see people with.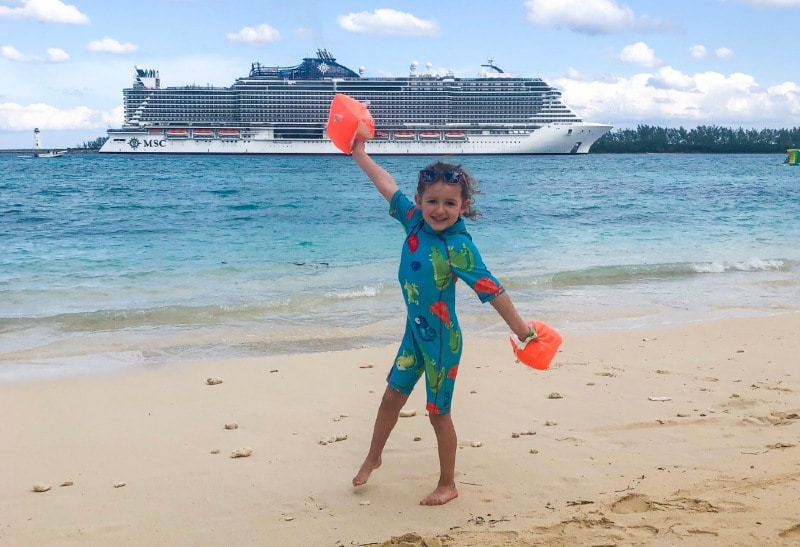 Cruising elsewhere
Each country has different rules about whether you can take food off a cruise ship into the port. Australia and New Zealand are extremely strict in prohibiting food to enter the country. Chewing gum is illegal in Singapore. In Brunei, it's illegal to import meat that isn't halal.
You should check the rules for the countries that you're visiting before your cruise. Once on board, take a look at your daily cruise programme. If there are any rules prohibiting bringing food ashore, they should be listed there.
Can you bring drinks off a cruise ship?
Taking a bottle of water with you when you explore ashore is always a good idea and there are no rules to stop you from taking water off a cruise ship.
Many cruise ships have water dispensers where you can fill your bottle before you leave the ship and take it with you.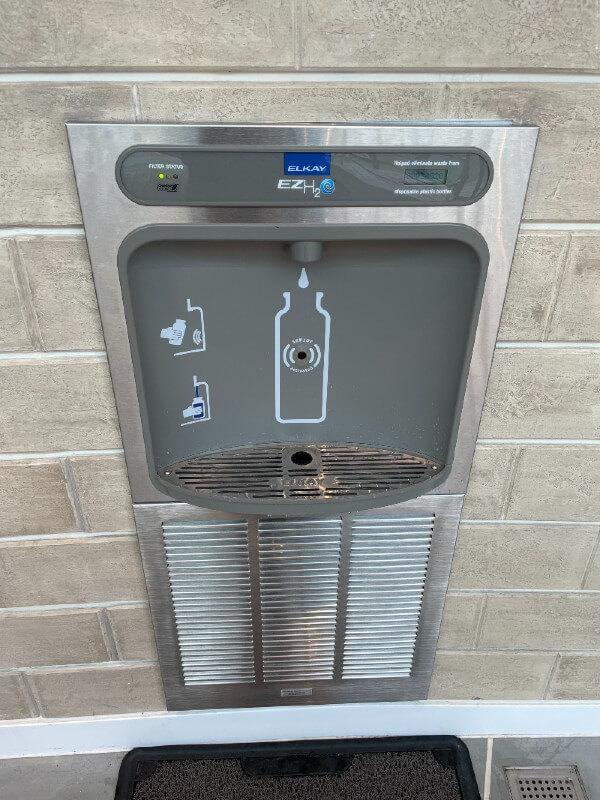 It should also be fine to take coffee or soft drinks with you. However, taking alcohol ashore is not a good idea.
Many port cities and towns ban drinking in public places, so if you want a drink you should find a nearby bar, or stay on the ship and drink there.
Can you bring food and drinks on to a cruise ship?
There are some rules about exactly what kinds of food you're allowed to bring on to a cruise ship when you embark and when you board in each port of call.
You can read more about this here: What can you NOT bring on a cruise?
If you're wondering about what drinks you can bring on the ship, then the rules are different for each cruise line. Some let you bring any kind of alcohol, some only a single bottle of wine and others don't let you bring anything, even water.
You can read more about this here: Can you take drinks on a cruise ship?
Related posts: