There are a lot of different stateroom types on Carnival cruise ships, and a lot of different locations on each ship that you can choose from.
I don't think that there's such a thing as a bad room on a Carnival ship, but there are definitely some that are better than others. And there are some that might be someone's idea of heaven, but someone else's worst nightmare. Well, maybe not that bad, but definitely not to their taste.
With that in mind, here are 16 Carnival cruise cabins that you might want to avoid when booking your next cruise…
1. Rooms Above the Nightclub, Theatre or Atrium
Choosing a room directly above the theatre or the nightclub is a risky move, especially if you're someone that likes to get an early night ahead of the next day's activities. When you're directly above these venues, some noise (or vibrations) can come through the floor, causing a bit of a disturbance.
On most Carnival cruise ships, the theatre is at the front of Deck 5 while the nightclub and lounges are towards the aft of the same deck, so it's Deck 6 that you may want to stay away from. The new Excel-class ships are different, with those venues on Deck 7, so make sure to avoid Deck 8 on those ships.
Suggested read: Is Deck 7 On A Cruise Ship Good?
You'll also find DJs playing sound music in the atrium on many cruises. Again, this is on Deck 5 in most ships, but on the Excel-class ships, it extends right up to Deck 8, so Deck 9 mid-ship is the spot to avoid if you like to go to bed before the party finishes.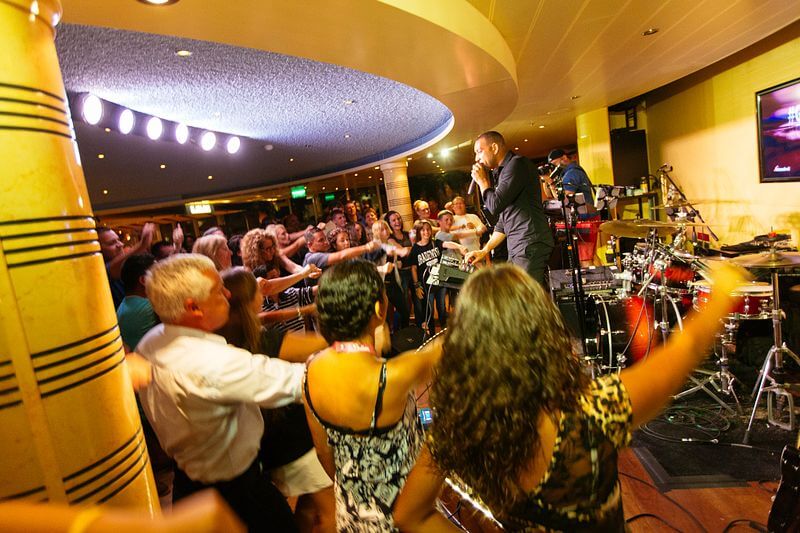 2. Rooms Directly Below the Pool Deck
It's essentially the same problem as having a room above the nightclub, but in reverse. You'll want to avoid a room directly below the Lido pool area if you're someone who likes to sleep in during the mornings.
The reason for that is deck chairs – they're surprisingly loud when they're dragged across the deck, and you'll likely get a rude awakening as some early birds try to reserve their spot.
This is a problem on all Carnival cruise ships, so check the deck plans to see where the pools are (because some ships have multiple) and then avoid a cabin directly below if you plan on having some lazier mornings.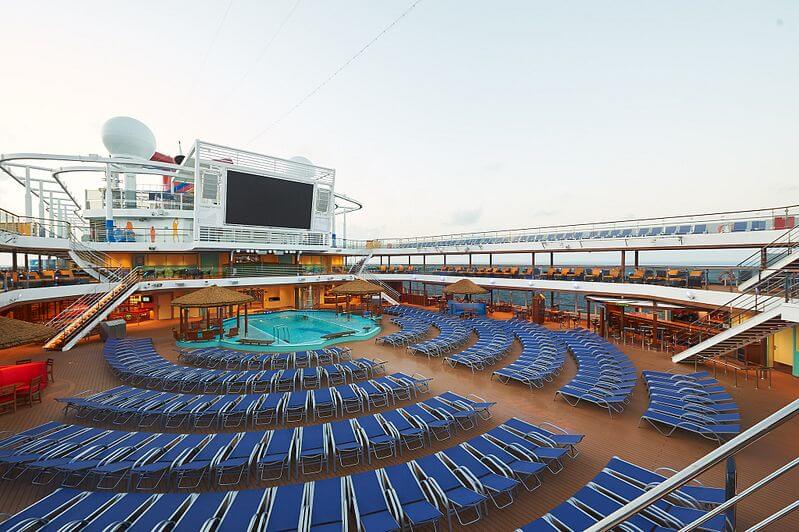 3. Interior Upper/Lower cabins
Interior Upper/Lower cabins are some of the smallest in the Carnival fleet. They're also the only rooms that don't come with two twin beds as standard. Instead, you get a single twin bed and then either a sofa bed or a Pullman bed for a second guest.
They're compact and space-saving, which is great if your budget is tight and you want to spend more of your money on the other parts of your cruise holiday.
But, if you're cruising with your partner then you have to accept that you won't be sleeping next to them. And even if you're cruising with just another adult and would normally enjoy twin beds, you may find the second bed to be uncomfortable.
Interior Upper/Lower cabins are a type of Interior room that's available on most of the Carnival fleet, except for the Excel Class and the Spirit Class ships.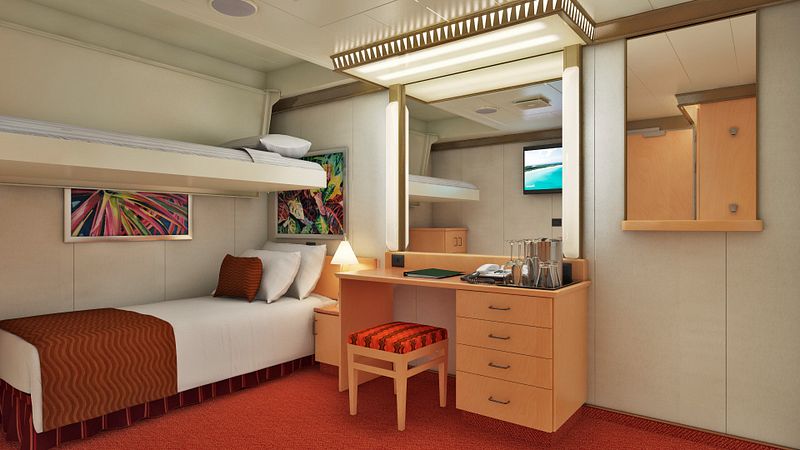 4. Junior Balcony Cabins
Speaking of rooms designed to be space-saving, a Junior Balcony is another option that may leave you feeling a little bit cramped.
These rooms are the smallest of the Balcony cabins. The actual balcony is the same size as a standard Balcony cabin's room, but the room itself is significantly smaller.
I love Carnival's spin on it – "you're just a few steps from your balcony" – that's some great silver lining talk. And for a lot of people, it won't be an issue if you tend to pack light or spend little time in your room.
But, if you don't want to feel like you're in a box room, then you might prefer to look for a standard Balcony or bigger.
Junior Balcony staterooms are only available on Mardi Gras, Carnival Jubilee and Carnival Celebration.

5. Porthole Cabins
Carnival Cruise Line is a little unusual in that it has some 'Interior' rooms that have a window. Despite the fact they clearly offer a view of the ocean, they aren't classified as 'Ocean View' rooms. And that's because the view you get isn't really something that they're proud enough to call a proper Ocean View.
The worst of these is a Porthole cabin, where instead of a window, you just get two small, round portholes. And the view from them is limited too because the porthole itself is a few inches thick – this isn't just a double-pane window.
If you absolutely must have some natural light in the room but your budget is stretched thin then these could be a good option but otherwise, I'd say they're not worth booking.
Porthole cabins are available on all Carnival ships except for the Excel Class and the Spirit Class ships.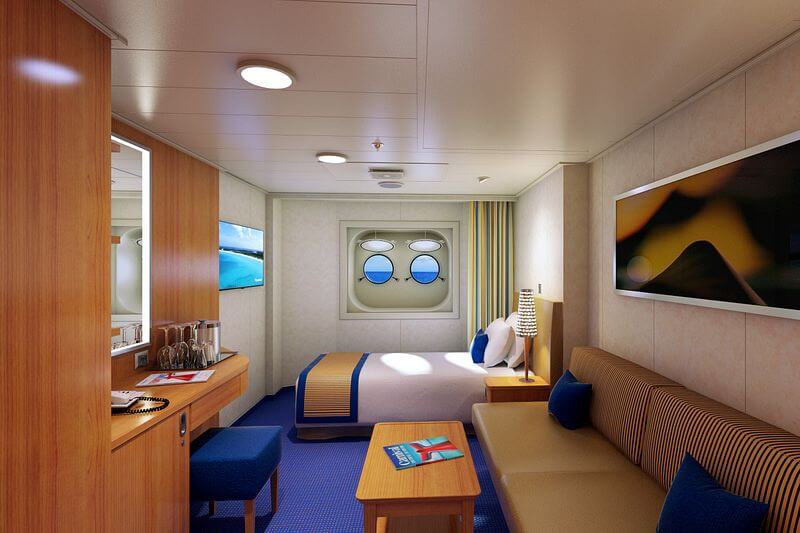 6. Staterooms Too Close to the Elevators
Carnival ships often have cabins situated right next to the elevators. This might seem like a great perk – you can easily navigate your way around the ship without any extra walking needed, and within seconds you'll be on the floor that you're heading to.
And that's true, but the thing is people tend to be noisy. The actual elevators themselves are well insulated, and you won't hear their mechanics, but you will hear people congregating and waiting for an elevator to arrive, as well as the frequent 'ding' sounds.
In my experience, most people continue their loud conversation as they head to bed, and only remember to be quiet when they're a few rooms along the corridor!
It's not the end of the world, but it's not the most peaceful location on a Carnival ship, so check the deck plans and maybe aim for something a little further down the corridor.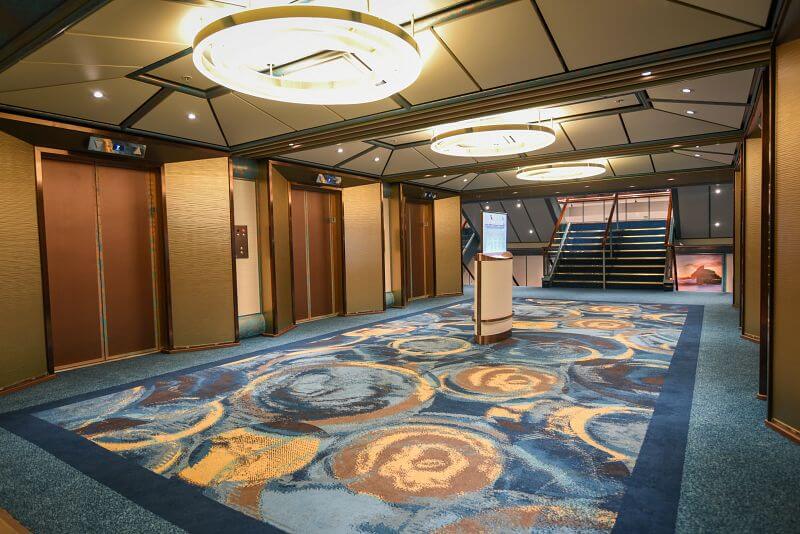 7. Forward-Facing Balcony Rooms
A lot of people prefer the aft of the ship for their Balcony cabin because it offers a more unique view – as you sail, you get to see the wake and enjoy a little slice of tranquillity.
Forward-facing balconies give you a unique view too, as you get to see where the ship is going. But they tend to be far from tranquil. As you're sailing, the high winds can make it quite loud and uncomfortable to spend any great length of time on the balcony.
Other cruise lines bar you from using forward-facing balconies while at sea completely, but Carnival have a workaround for this – they use heavy swinging doors instead of thinner sliding ones, and they have a windshield to protect the door too.
But while that means you can access the balcony while the ship is sailing, a lot of people won't want to.
Forward-facing balcony rooms are available on Mardi Gras, Carnival Jubilee and Carnival Celebration.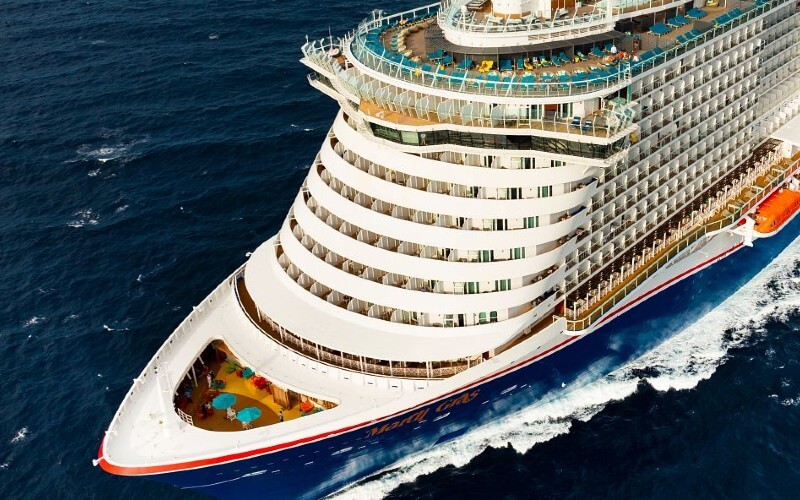 8. Havana Rooms (If You're Not Really Into Sunbathing)
Carnival has some really nice speciality room types that are themed and come with extra perks. One of those is the Havana rooms. Depending on which class of Havana stateroom or suite you choose, you'll enjoy the same perks but different facilities. The Havana Cabana rooms have their own patio area, but Havana Balconies and Interiors are mainly just upgraded decor rooms.
These do get access to the Havana pool, which is a nice area, and it's quiet since only guests over 12 years old can stay here – but that's all you get.
If you're not someone who's too bothered about sunbathing by a nice pool, then a Havana room is probably a waste of money, and you'd be better downgrading and saving your cash for something else you prefer.
Havana Balconies aren't always ideal as they don't go right up to the edge of the ship. People can walk right past them, meaning that you may not get as much privacy as you'd hoped.
Havana staterooms are available on Vista Class and Excel Class ships.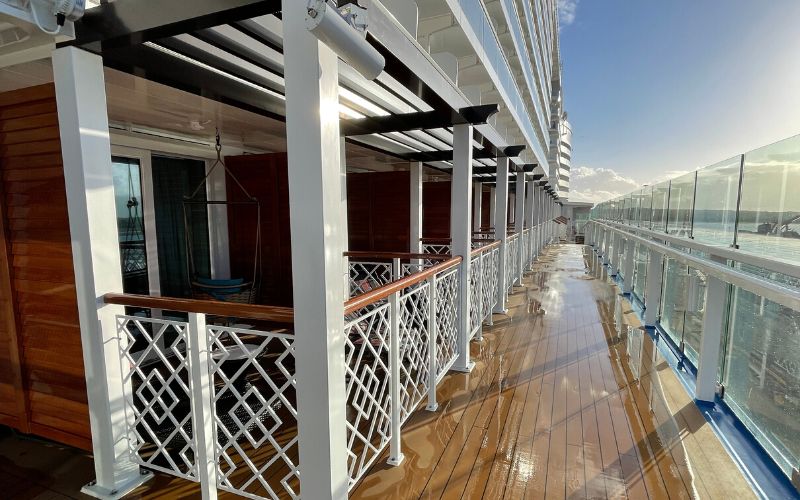 9. Family Harbor Rooms (If You Aren't a Family)
Another of the speciality cabin types on a Carnival ship, Family Harbor rooms are available as Interior, Ocean View, Balcony or Suites. They're decorated in a fun nautical theme and are close to the Family Harbor Lounge – a relaxing space for families where breakfast and snacks are served, and there are games to play.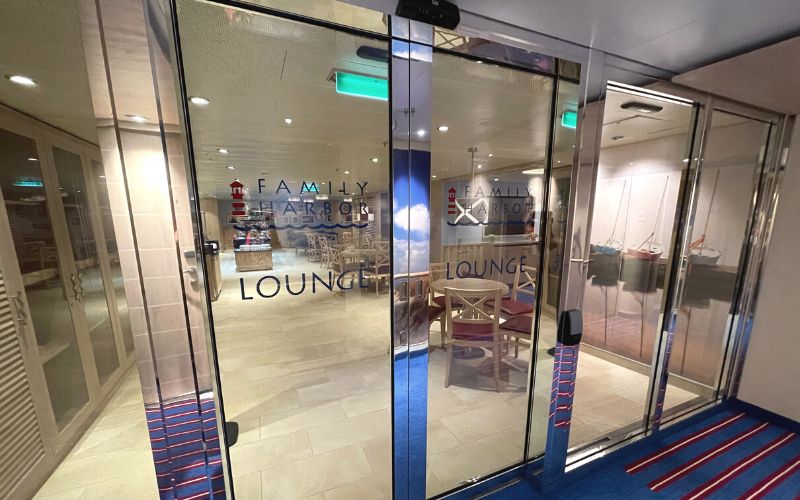 This means that most of the time during the cruise, there will be a lot of children running around and having a great time.
If you're not a family, and you value peace and quiet, I'd definitely recommend steering clear of these rooms even if you think the decor looks pleasant. They will have some noise in the corridors during the day, which will get quite busy too.
Family Harbor rooms are available on Excel Class and Vista Class ships.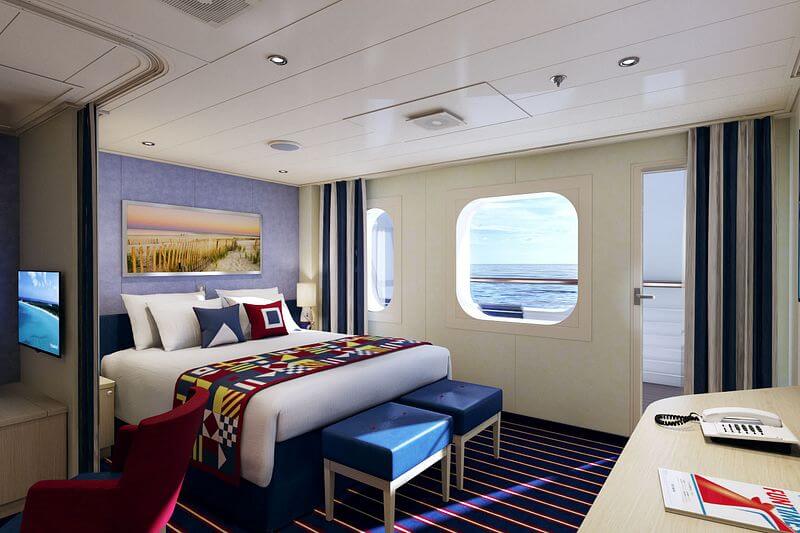 10. Cove Balconies
Cove Balconies are quite unique. They're a balcony cabin but the balcony is a lot more enclosed than a standard balcony, with solid walls and a roof, and a solid steel rail. It essentially means you have an outdoor space with a large window, rather than an exposed balcony.
And some people like this, because it's more sheltered and private. But a lot of people don't, also because it's more sheltered – you'll not have as nice a view and you won't catch as much sun.
Read more about Cove Balconies here.
Cove Balcony cabins are available on Excel Class, Vista Class and Dream Class ships.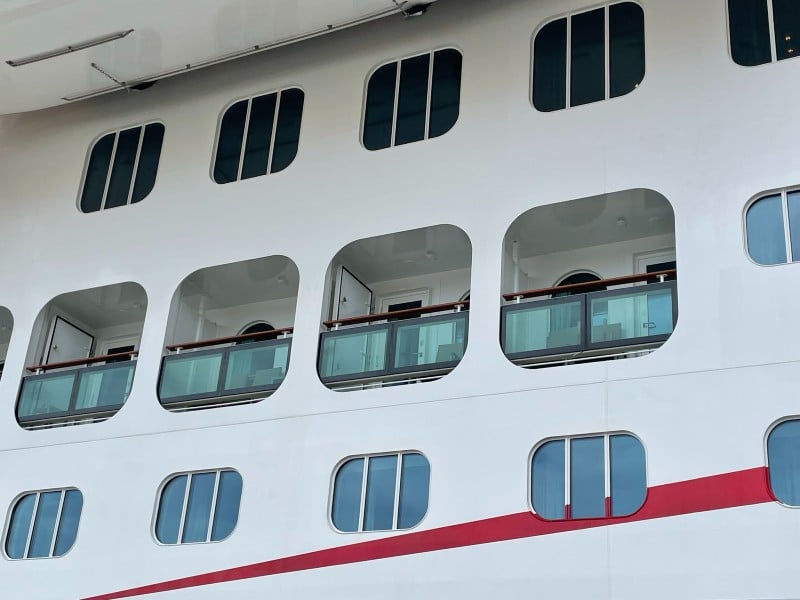 11. Ocean View Rooms (If You're Into Activities)
Carnival ships are packed with fun things to see and do, many of which are on the higher decks.
Ocean View rooms are a reasonable compromise between budget and enjoying a nice view, because they're a little more spacious than an Interior room but cheaper than paying for a Balcony. But another drawback is that they're often on lower decks, far away from activities.
So, if you thinking about booking an Ocean View room, check the deck plans to see where it's located. Otherwise, you might end up trekking long distances every time you want to nip back to your cabin to pick something up or get changed.
You can read more about Ocean View Rooms here.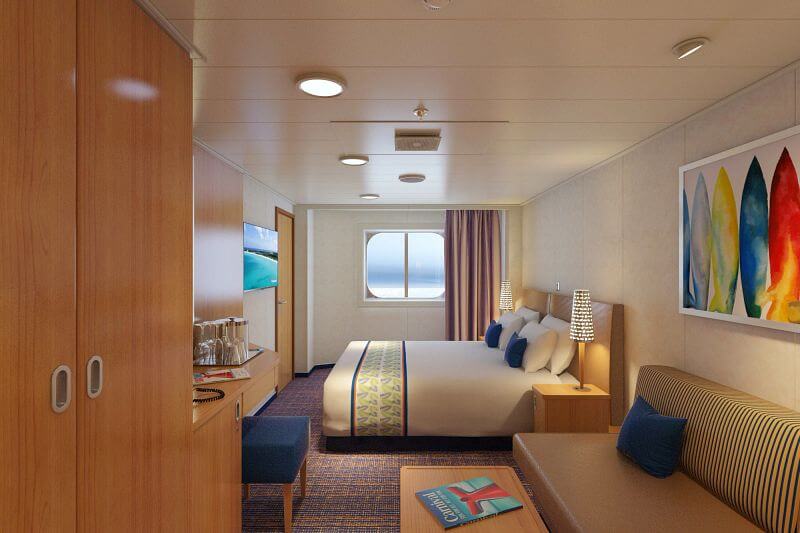 12. Rooms That Might Make Seasickness Worse
If you're someone that suffers from seasickness, you'll want to avoid booking a cruise cabin that's on a higher deck towards the front or aft of the ship. That's where you'll feel the most motion.
Instead, book a cabin on a mid-ship location that's on a lower deck. The movement there isn't as obvious and it should help you to manage your seasickness symptoms more.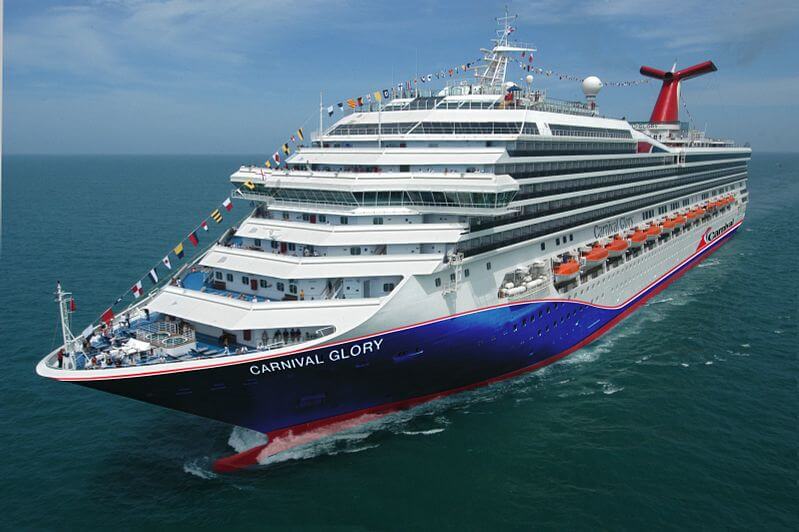 13. Rooms Near The Anchor
If you book a room on the lowest decks towards the front of the ship, you might be near the anchor. And unfortunately, that is one thing that can be quite loud on a morning in port, especially as your ship will often arrive at its destination in the early hours.
If you're a light sleeper but don't want to be disturbed by the sounds of the ship dropping anchor at sunrise, then it's probably best to look at a different location on your ship.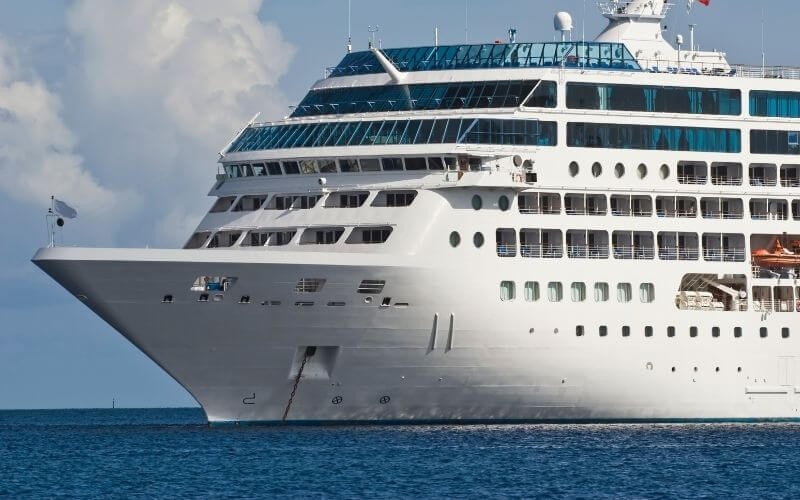 14. Obstructed View Balconies
There are a handful of Balcony and Premium Balcony cabins on Carnival ships that have an obstructed view, caused by lifeboats. Because of their position on the ship, the lifeboats will at least partially block your view from your room.
If you're planning on booking a Balcony cabin to specifically enjoy the view, then avoid these cabins. However, if it's just the fresh air you want and the view is secondary, then these can be a good choice – especially as they're cheaper than a Balcony cabin that doesn't have an obstructed view.
You can book an Obstructed View Balcony on Carnival Spirit and Carnival Miracle, and an Obstructed View Premium Balcony on Carnival Spirit, Carnival Miracle and Carnival Legend.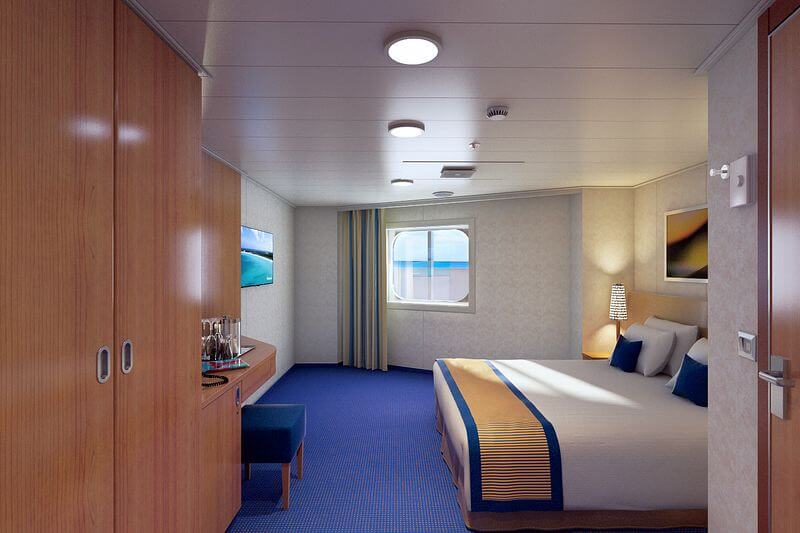 15. Picture-Window Obstructed View Rooms
Cruise cabins with a Picture Window with Obstructed View are another that Carnival class as an Interior room, despite them having an outdoor view. However, that view is of the walkway on the Observation Deck, with the sea beyond it.
Suggested read: What Is A Picture Window On A Cruise Ship?
Bear in mind that this means you could open your curtains to someone walking past you. You'll have to have your curtains drawn whenever you're getting dressed, which might be off-putting. It could be quite the weird thought, having someone outside your room on a cruise ship.
These rooms are available on most Carnival ships, with the exceptions being Excel Class and Fantasy Class ships.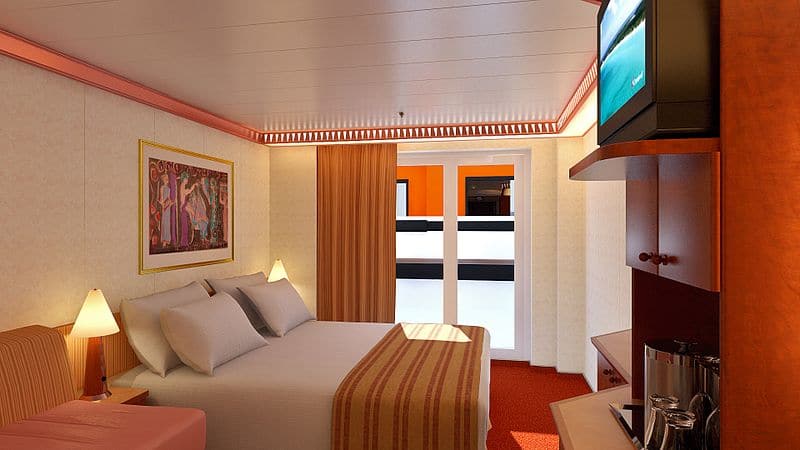 16. Connecting Rooms (When Not Needed)
If you're travelling with a larger group, you might want to look into connecting rooms. These are cabins that are side-by-side and have an adjoining door, which the crew can unlock for you so that you can essentially open up the rooms into one large space.
However, if you aren't sailing with a bigger number, then it's best to avoid these rooms if you can. The adjoining door will remain locked throughout, but it's not very soundproof. You'll be able to hear a lot of what the strangers next door are talking about or getting up to, and that might not be something you want when you're trying to relax.
Final Thoughts
A lot of the so-called 'worst staterooms' on Carnival ships have positives as well as downsides. Some people will love a connecting room or will think that a Cove Balcony sounds lovely. Families will of course have a great time in a Family Harbor room. But they aren't right for everybody.
The best advice is to take note of the general tips – avoiding the louder parts of the ship – and then find a type of room that best suits you and your party.
Remember with Carnival there are tons of things you can enjoy onboard, and you might not spend much time in your room anyway. So don't stress over the room choice too much, as you'll be making plenty of happy memories all over the ship.
NEW DEALS JUST RELEASED!
See the latest Carnival cruise offers…
To make your decision, it's always a good idea to look at the deck plan for your chosen ship to see where the room is located relevant to other things on the ship.
Here are some links to the deck plans:
Related posts: