Are you soon going on your first cruise, or perhaps you're a regular cruiser looking to understand the different cruise ship terms?
Phrases like 'Lido Deck' might sound like jargon. That's why I've answered everything you need to know about the Lido Deck below…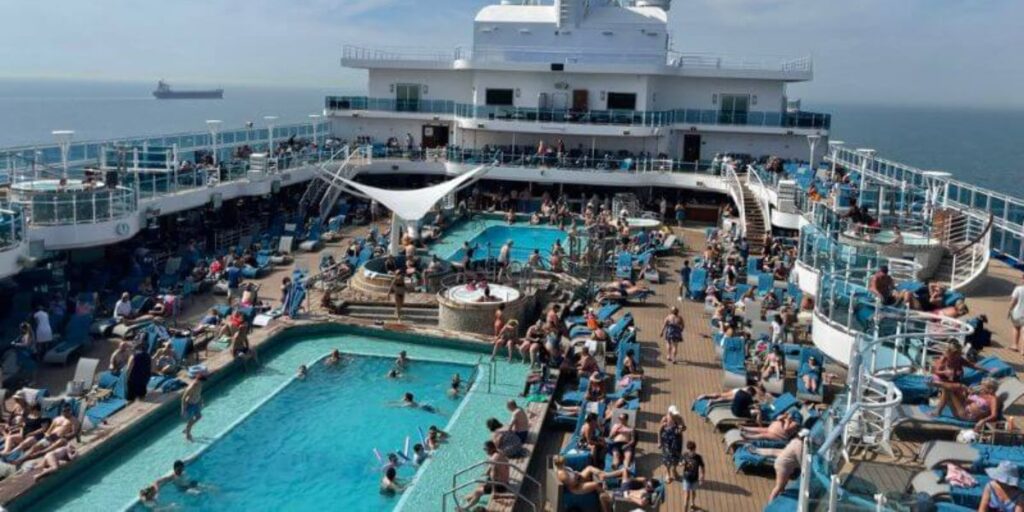 What is the Lido Deck on a cruise ship?
On a cruise ship, the Lido Deck is usually the floor that has at least one outdoor swimming pool and sun deck area, with bars and dining rooms, such as a buffet. It is often the centre of activity, where passengers can join social activities or enjoy the weather.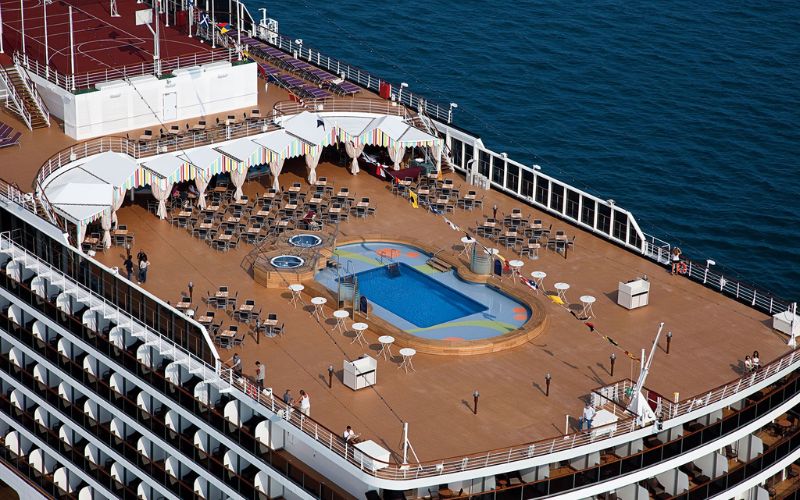 Each cruise ship has various activities on the Lido Deck. These might include organised games, fitness classes, themed parties and live music.
On some cruise ships, you'll find other amenities too, such as jacuzzis, large outdoor screens to show movies in the evening, children's play areas, food stands that serve refreshments such as drinks and ice creams, and a spa and gym.
Why is it called the Lido Deck?
The word "lido" comes from a place named in Italy "Lido di Venezia". In the early 20th century, it was a beach resort where people swim and relax. The term then made its way to cruise ships to refer to the deck on a ship with an outdoor swimming pool, similar to a beach resort.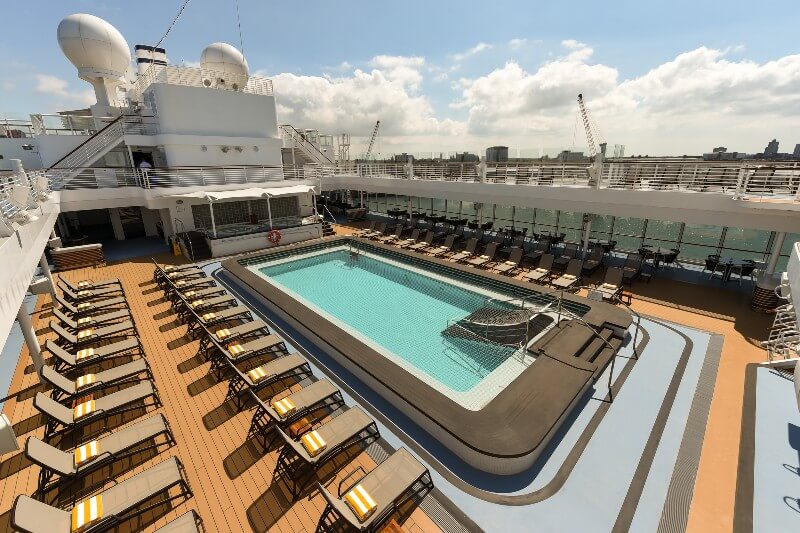 This phrase makes people think about holidays, having fun, and feeling relaxed.
How do you pronounce Lido Deck?
In UK English, Lido is typically pronounced "lie-doh". However, the Oxford English and Cambridge Dictionary both state that phonetically, lido is pronounced "liː.dəʊ" or "lee-doe", from the Italian pronunciation. It is a topic that brings debate, as is often the case with words borrowed from other languages.
In short – it's up to you whether you call it lie-doh or lee-doe. Whatever you prefer!
What floor is the Lido Deck on a cruise ship?
The Lido Deck is usually on the top floor of the cruise ship. However, this can vary depending on the design of the cruise ship. On many ships, it can be around the 9th to 11th floor, whereas newer, larger ships are as high as deck 16.
If you're on a cruise soon, it's always best to refer to the deck plan provided by the cruise line.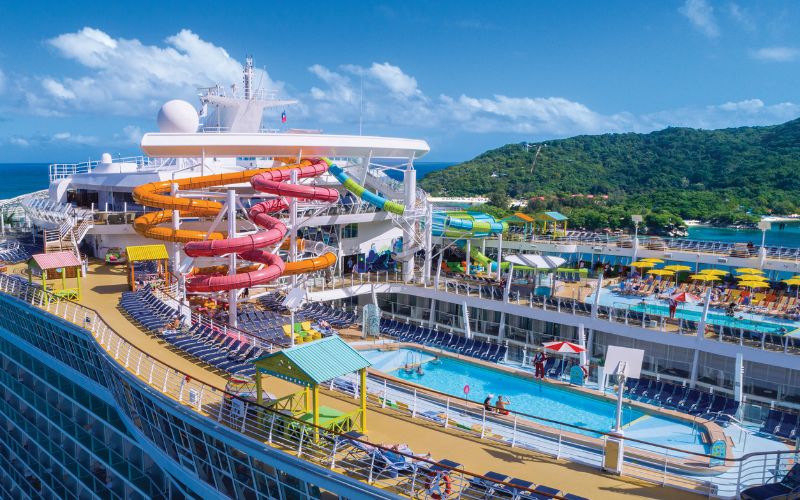 Are cabins on the Lido Deck bad?
Whether a Lido Deck cabin is a bad place to stay on a cruise ship depends on your preferences. Cruise customers often like the convenience of being close to facilities such as the swimming pool, bars and buffet. However, cabins on the Lido Deck can sometimes be noisier than other cabins, as they are close to busy areas of the ship.
Many of the reviews I've read from passengers staying on the Lido Deck report it to be their favourite place to stay on the ship due to the convenience. Also, some customer reviews have noted the noise hasn't been a problem, which they were surprised about.
Often, it's the rooms directly below the Lido Deck that have the most noise.
Before booking your next cruise, it's usually a good idea to look at the deck plan and read reviews from past passengers before choosing which room to stay in and whether the Lido Deck will suit you.
Related Topics