AmaWaterways and Viking River Cruises are both popular river cruise lines, and both boast luxurious cruise holiday experiences. They also offer similar destinations across European and Asian waterways as well as Africa, United States and beyond.
So which is better? How do they compare if you have to choose between them?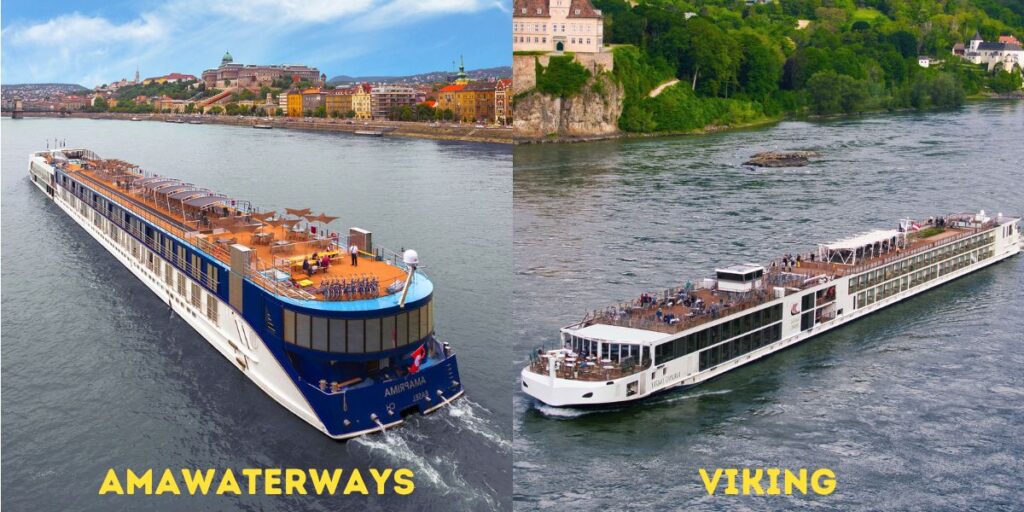 On the surface (pun intended) they have a really similar onboard experience and inclusions but take a deeper look and you'll see there are key differences that could make or break your ideal river cruise experience.
Read on for all the information and advice you need to sway your decision and pick the one that's right for you….
Ships
The river cruise holiday is very different from ocean cruising, including the size of the ships, which feel like boutique hotels with under 200 guests per ship. Onboard you'll find it's more intimate, and you'll get to know your fellow passengers and the crew really well.
With more limited dining options, lounges with low-key entertainment, a luxurious guest-to-crew ratio and excursions included in the price of your cruise!
There is one key similarity between river and ocean cruises and that is that there is a cruise line for everyone! Each with its own personality, inclusions and key differences in the designs of the ships. So, let's take a look at how AmaWaterways' ships compare to Viking's river ships.
AmaWaterways' Ships
A family-owned company, AmaWaterways was founded in 2002 and has 26 luxury ships sailing the rivers of Europe, Asia and Africa.
AmaWaterways' ships offer capacity for no more than 24 to 164 guests and are amongst the newest vessels currently operating on the rivers. They are multi-award winning and in the Berlitz Cruises Guide, they hold 6 of the top 10 spots!

The fleet is young, with the oldest ship entering service in 2009 and the newest in 2021 with three more ships due in 2024. 
AmaWaterways' European river cruise ships each have a guest capacity of 150 guests on average. The fleet's largest ship the AmaMagna (2019) welcomes up to 196 guests and is double the width of other vessels!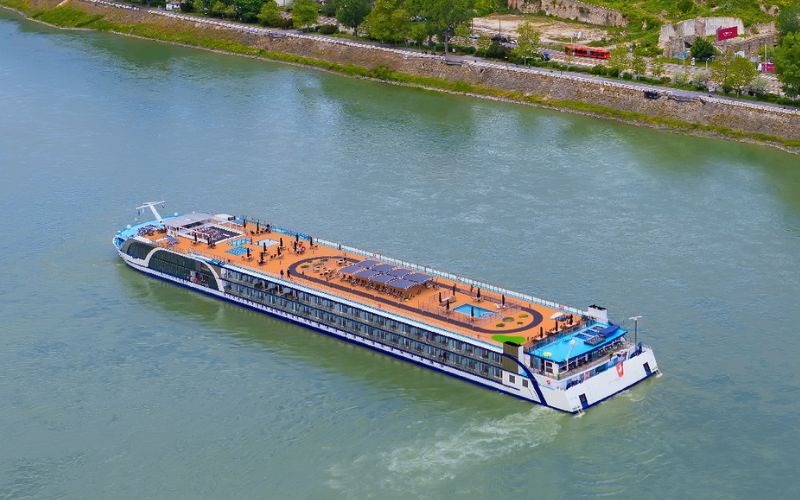 The ships based in Asia are much smaller, accommodating 60 passengers on average and entering service between 2014 and 2016. Chartered ships for APT River Cruises and Travelmarvel vary and can welcome up to 124 passengers.
AmaWaterways are known for their spacious staterooms and from personal experience they are bigger than most, with seating, generous bathrooms and wardrobe space. The best are those with a twin balcony, which includes outdoor seating and a french balcony with floor-to-ceiling doors the full length of your cabin.
I was lucky enough to stay in one of those recently. Take a look at my cabin below…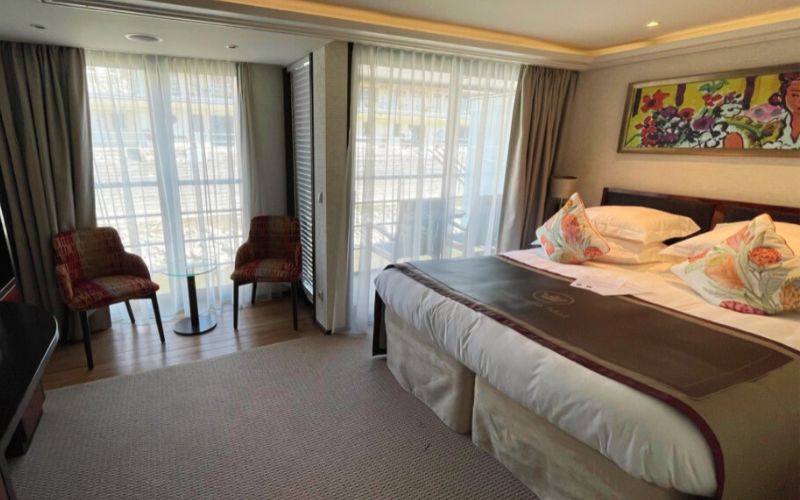 Viking River Ships
Viking's fleet is the largest of all the river cruise lines, with a staggering 79 ships in service as of 2023 – 55 of which are the iconic Viking Longships that sail in Europe. There are additional ships in Europe such as Viking Sineus sailing Ukraine.

Others in the fleet such as Viking Mississippi (2022) sail the iconic Mississippi and the cruise line now has 5 ships in Egypt, specifically built to navigate the Nile River. There's also the Viking Saigon, which sails on the Mekong River.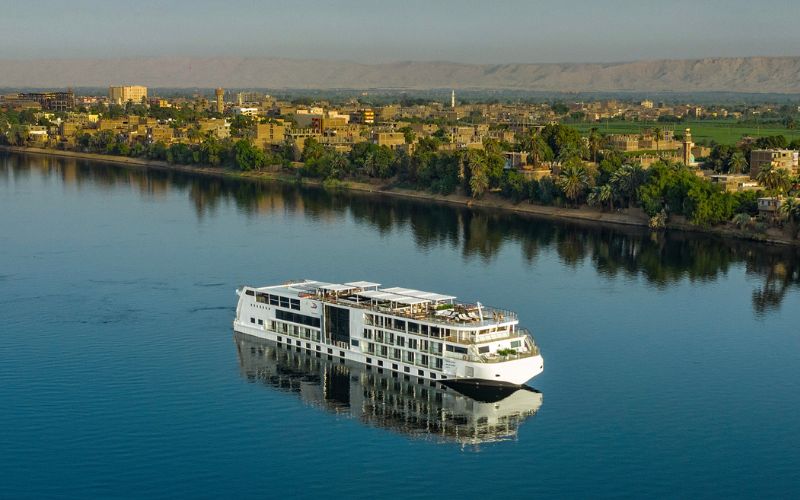 The award-winning Viking Longships get you closer to the destination, showcasing Scandinavian design as they've re-mastered the hallways and bow to maximise guest capacity and space. They provide high levels of comfort, thanks to spacious staterooms with full-size verandas, the largest suites on Europe's rivers and the most al fresco dining.
There's a wide choice of accommodation onboard each Viking ship, from functionally well-designed staterooms to luxurious Explorer Suites affording 270-degree views.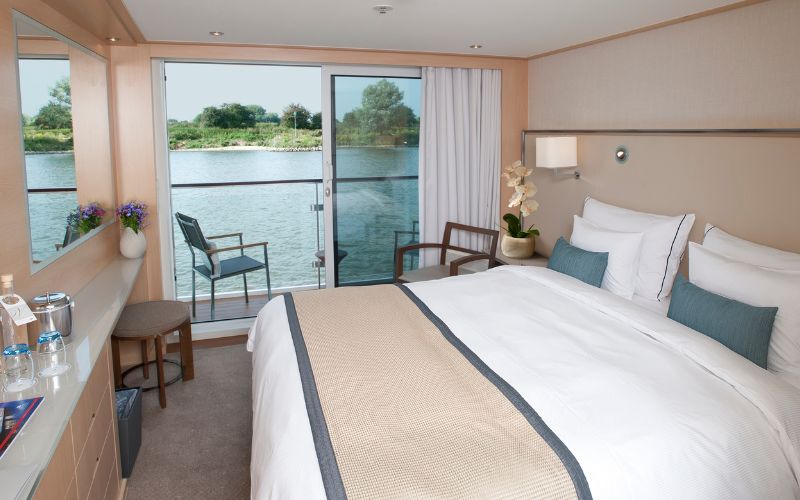 Destinations
The majority of AmaWaterways and Viking's river cruises are in Europe, with the most popular cruised rivers being the Rhine, Douro and Danube. But both offer worldwide river cruise options, including Africa, Asia and The Americas.
The following table shows how many cruise itineraries are available for each destination or river.
Note that this information is correct as of June 2023. Please check the cruise lines' websites for the latest availability.
| Destination | AmaWaterways | Viking |
| --- | --- | --- |
| Rhine | 492 | 1056 |
| Danube | 492 | 837 |
| Rhone | 135 | 274 |
| Main | 47 | 198 |
| Seine | 109 | 269 |
| Moselle | 44 | 282 |
| Douro | 132 | 349 |
| Elbe | 0 | 184 |
| Mississippi | 0 | 38 |
| France | 693 | 327 |
| South America | 115 | 0 |
| Asia | 150 | 68 |
| Egypt | 139 | 213 |
AmaWaterways' Destinations
AmaWaterways' most popular European itineraries include the Rhine, the Main, the Danube, as well as the Seine and the Douro.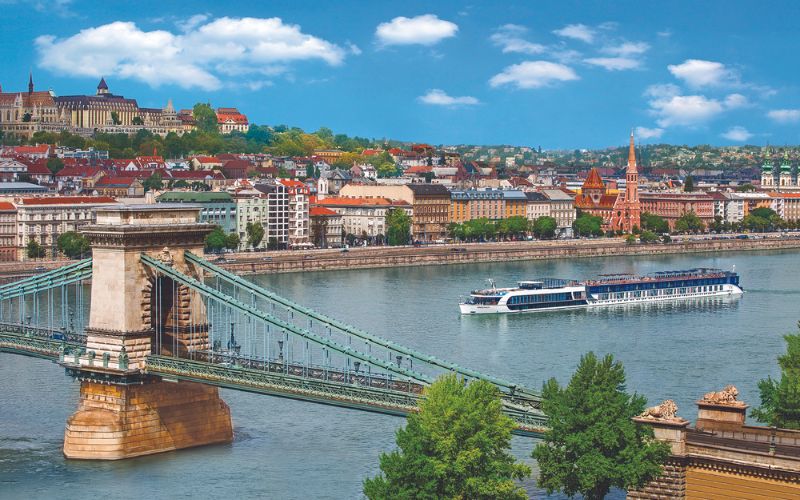 Worldwide they have ships along the Mekong through Cambodia and Vietnam, as well as safari and wildlife cruises on Africa's Chobe river, in Botswana, Namibia, South Africa, Tanzania, Zimbabwe.
Plus you can discover the land of pharaohs and pyramids on a Nile River cruise and land adventure through Egypt. In 2024, it'll be the first-ever river cruise line to sail the Magdalena River in Colombia and Panama. 
Viking River Cruise Destinations
Thanks to the sheer number of Viking river ships in Europe, the cruise line offers a wide choice on sailing dates, and for the most part their destinations match those of AmaWaterways. 
This year, Viking will also offer winter cruises on the Rhine, during the period when almost all river cruise lines take a pause each year.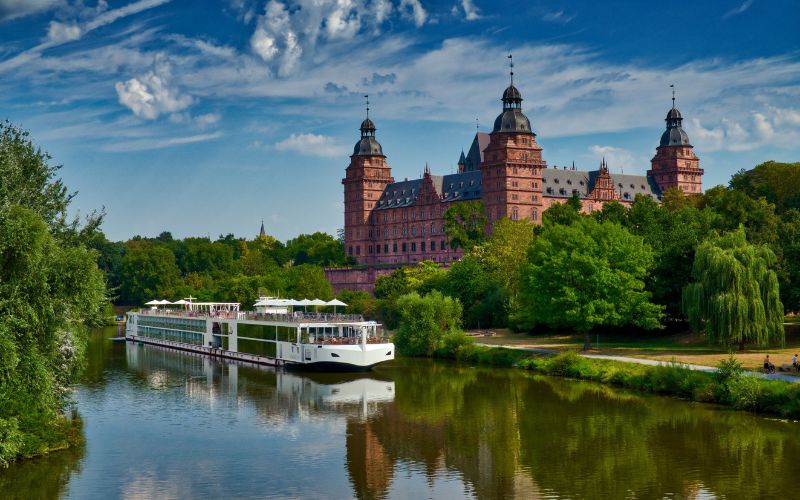 Viking covers all of the most popular rivers but doesn't visit South America or India, although it does have the Mississippi and Ukraine as options.
Food
Dining on river cruises is a special experience and is one that river cruise lines are especially proud of. Viking's and AmaWaterways' river cruises are no exception, with high-quality food and a wide range of choices for even the pickiest of eaters. 
All are well-catered for onboard a Viking or AmaWaterways river cruise. Unlimited wine, soda and beer are available in the restaurants through lunch and dinner onboard. AmaWaterways cruises also include the option of complimentary sparkling wine with breakfast!
You'll enjoy most meals in the main dining room, but both Viking and AmaWaterways offer alternative dining venues to mix things up throughout your cruise.
AmaWaterways' Food
The quality of food onboard AmaWaterways is indicative of the river cruise company's dedication to AmaWaterways', and President Rudi Schreiner's, induction into La Confrérie de la Chaîne des Rôtisseurs. It's a prestigious international gastronomic society dedicated to fine cuisine. Founded in Paris in 1950, it is the oldest and largest food and wine society in the world.

Dining experiences include welcome and farewell cocktails and canapes, daily a la carte breakfast and a lunch that includes local favourites — like goulash while cruising through Hungary, bratwurst and sauerkraut after your tours in Vienna, or Camembert cheese and Bordeaux while on the Seine.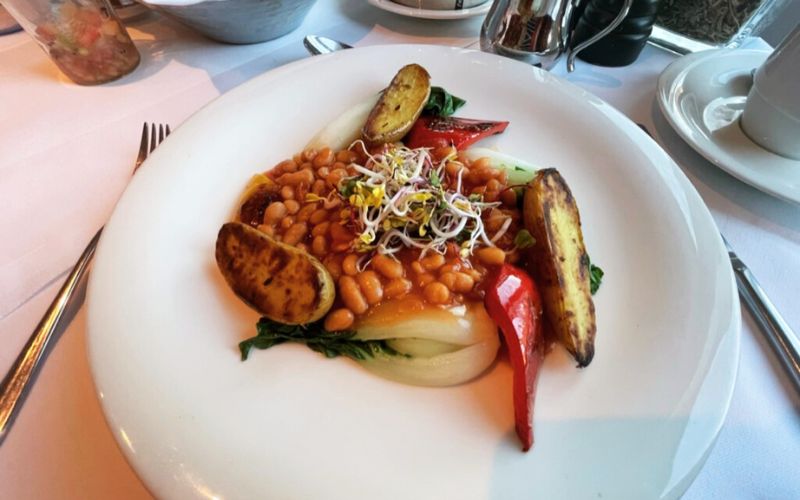 Dining options on AmaWaterways ships include Al Fresco Restaurant dining on the AmaMagna (weather permitting), lunch in the main restaurant, four-course dinners at the Chef's Table and daily afternoon tea or tapas between meals in the Main Lounge. There's also complimentary room service available for continental breakfast.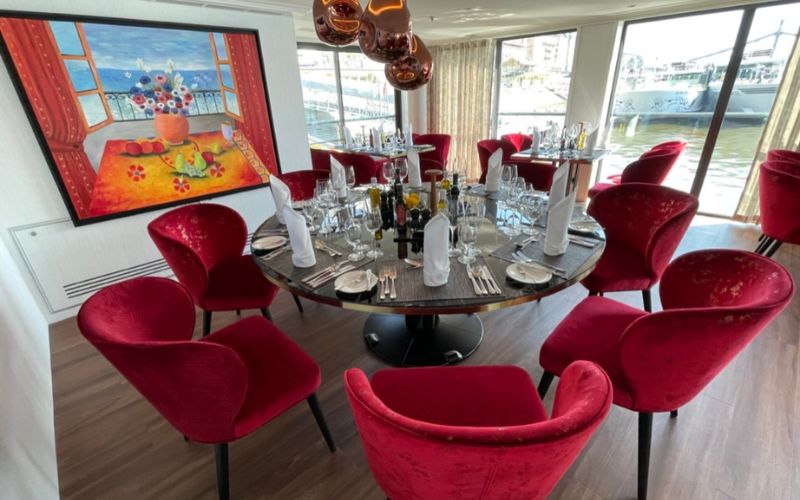 Viking's Food
Pairing your destination with the menu is nothing really new, but it's such an enriching part of the experience, and Viking elevates local delicacies with their talented culinary teams.
On most Viking ships there are two dining venues – the Restaurant, which is the main dining venue, and the Aquavit Terrace, which is the alfresco venue.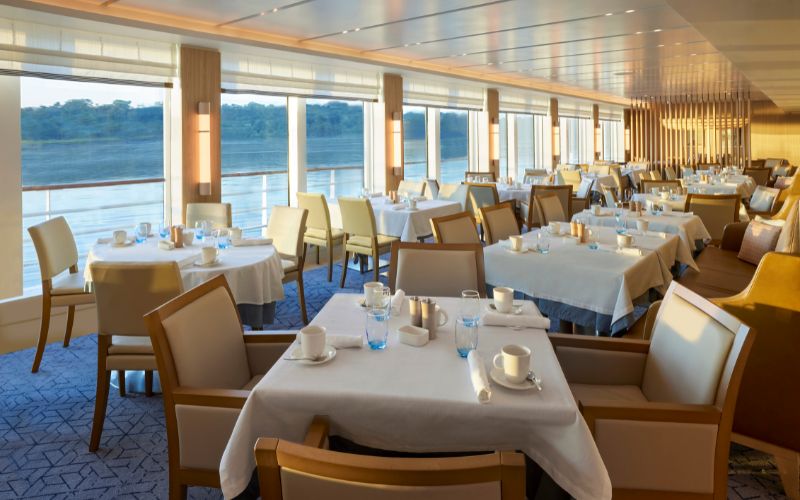 The Restaurant offers a traditional dining experience, with white linen cloths and exceptional service for regional cuisine and classic favourites available to choose from. The popular Aquavit Terrace offers a different view every day as you sail Europe's rivers. You can dine here for breakfast or lunch in a relaxed and inviting atmosphere, perfect on a sunny day.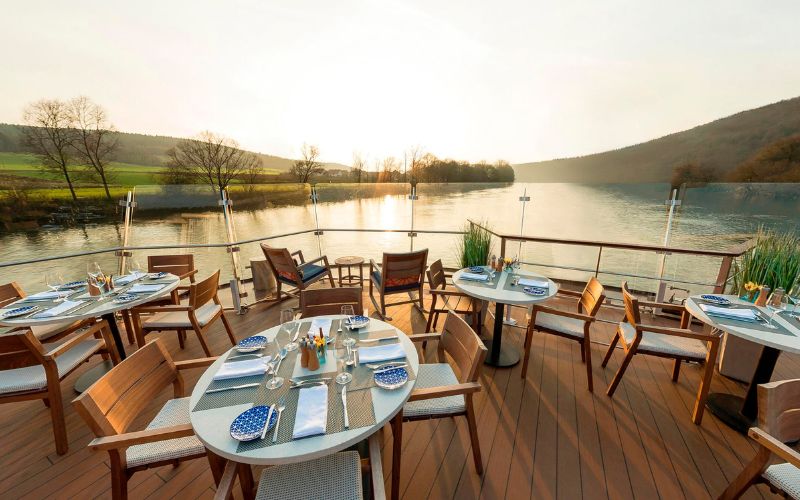 Just like AmaWaterways, Viking also offers both welcome and farewell cocktails. With a special Captain's Dinner, a five-course meal that encourages you to don your bling and enjoy your final night onboard.
Activities And Entertainment
If you've only experienced ocean cruises, you may be underwhelmed by the choice of activities and entertainment onboard a river cruise. But remember a river cruise focuses on the destinations you visit. You get so much shore time, and excursions, tours and even bike hire are included in your cruise fare.

Both AmaWaterways and Viking river cruises do however still offer a lot onboard. From yoga classes on the sundeck to talks on the destination, lounge singers and even a swim-up bar (AmaWaterways) to mingle with your fellow travellers. 
You must be aged 18 or older to enjoy a Viking river cruise, this age limit is very strict. With the exception of AmaWaterways' Africa Safaris & Wildlife Cruise where the age limit is 12, children as young as 4 are permitted on board.
However, there are no dedicated activities or facilities for kids. If you're planning a river cruise with the family, check out this guide to the best river cruise lines for families.
Things To Do On An AmaWaterways River Cruise
Like to stay active on your river cruise? AmaWaterways' river cruises have Wellness Hosts. So in addition to morning stretching, core strengthening, resistance band classes and active wellness walks, you may be able to participate in Yoga, Tai Chi or Meditation depending on the host's expertise. There's also a state-of-the-art fitness centre.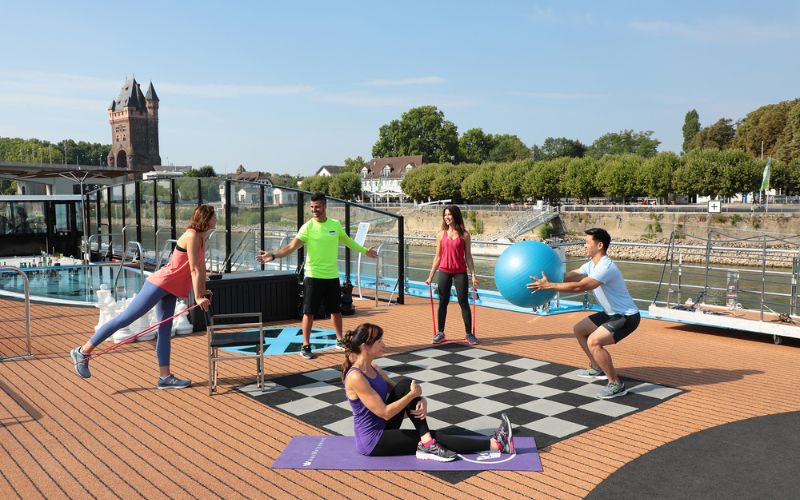 If you're interested in more relaxing and pampering endeavours, you might want to make an appointment with the Spa, or hair salon. Take some time to unwind, relax with massage services, facials and more.

On the sun deck throughout the day, you'll find your fellow travellers by the pool with a swim-up bar, relaxing in the sun loungers or maybe competing with the giant chess boards.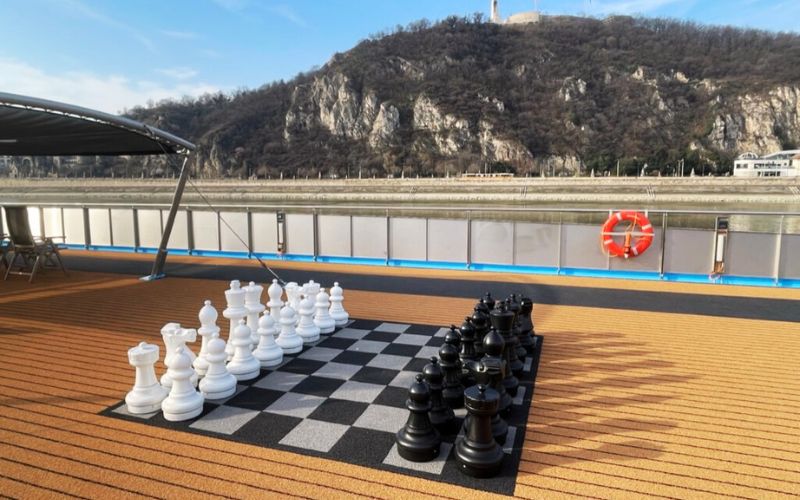 Nighttime entertainment is low key, with lounge singers, local entertainers and talks about the next day's itinerary from your Cruise Directors. These are not to be missed, as it's a good chance to make sure of your choice of excursions the following day, and you'll learn the all-important joining instructions for your tour. 
Things To Do On A Viking River Cruise
Viking also has plenty of sun deck action for your river cruise. Choose from the walking track and sports deck, or grab a book from a curated library dedicated to your destinations, all hand-picked to enrich your cruise experience.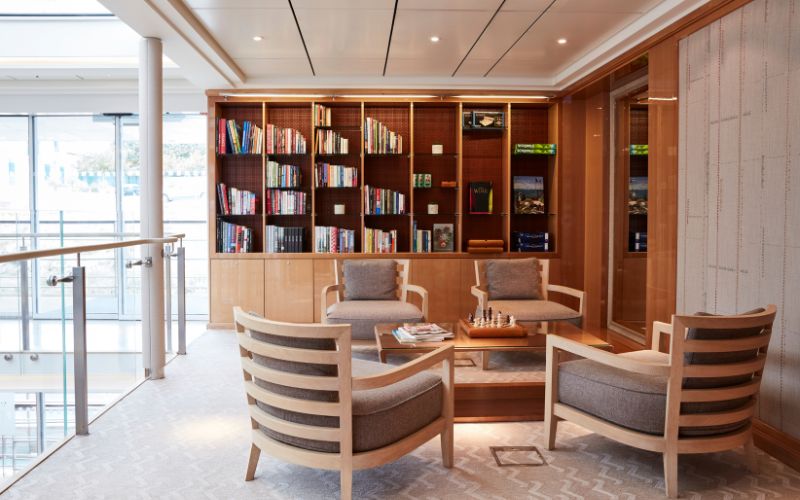 From the comfort of your room, you can watch videos on each of your ports of call. These are unique to Viking and you can watch them at your leisure. They shed light on your destinations and compliment the guest lectures and port talks.

Local artisans board throughout your cruise, offering demonstrations in glass-blowing, or lace-making. It's an opportunity to taste local cuisine and wine. There's also the opportunity to buy from them, supporting local businesses – just check you have enough room in your suitcase!
Destination Performances take place at least once on your itinerary, where local performers, singers, choirs and other ensembles join you onboard for further enrichment and immersion of your destination.
Price
Both AmaWaterways and Viking river cruises are similar in terms of price and value, though this can depend on unique offers, destinations and sailing dates.
However, one important distinction to make is that the price of Viking river cruises usually includes flights, transfers, taxes and fees.
AmaWaterways do offer reduced airfares and even some free flights on selected cruise itineraries. So, check the inclusions and determine your overall prices before deciding on which gives you the most for your money.
The Price Of AmaWaterways' River Cruises
An eight-day Douro cruise sailing from Porto to Porto with AmaWaterways starts at £2,505pp, based on a Category E Stateroom with Panoramic Window at double occupancy.

AmaWaterways' river cruises include:
Accommodation
All meals
Wine, beer and soft drinks with lunch and dinner
WiFi
Wellness classes
At least one complimentary shore excursion in every port
Bicycles to use in selected ports
Onboard gratuities
Special events, such as dinner in a castle
Select sailings flights and overseas transfers
Not included:
Flights
Overseas transfers
Taxes and fees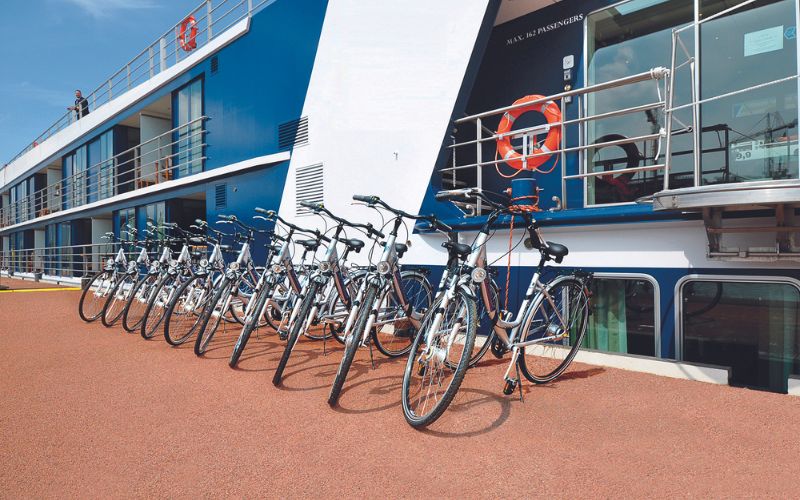 The Price Of Viking River Cruises
An eight-day Danube cruise sailing from Amsterdam to Basel with Viking starts at £1,435pp, based on an Avalon Deluxe Stateroom at double occupancy.

Viking river cruises include:
Accommodation
All meals
Wine, beer and soft drinks with lunch and dinner
Excursions
WiFi
Shore excursions
Bicycles to use in selected ports
Onboard gratuities
Not included:
Flights
Overseas transfers
Taxes and fees
You can see how the price of Viking and AmaWaterways river cruises compare to other river cruise lines in this guide: How Much Are River Cruises?
NEW DEALS JUST RELEASED!
Don't miss the latest river cruise offers…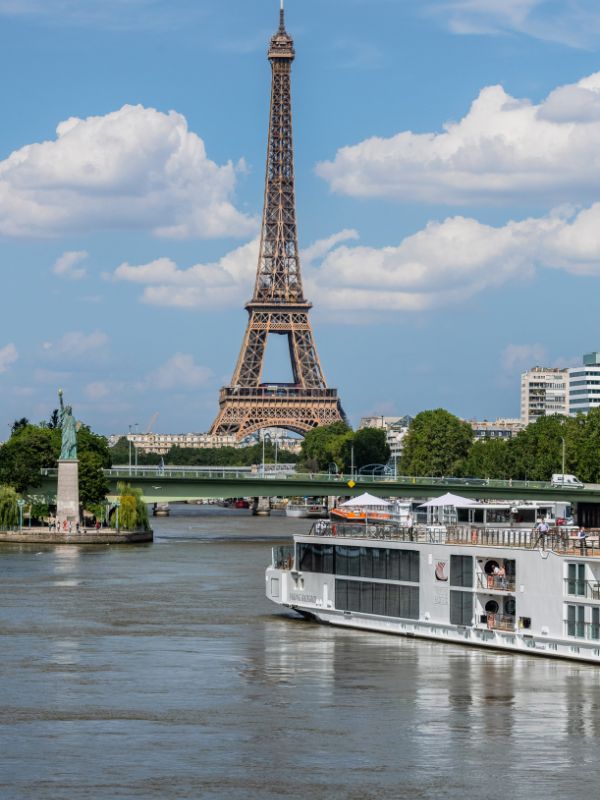 The Verdict
The differences between the two cruise lines aren't huge, but AmaWaterways and Viking River Cruises do offer slightly different experiences.

Viking cruises is the most well-known of river cruise lines – with TV advertisements and so many ships on Europe's waterways, you're bound to have come across them. While AmaWaterways isn't as well known, it's a fantastic family-run cruise line with the focus on culinary experiences and wellness. A great alternative for luxury river cruises.

AmaWaterways offers a wider range of destinations outside of Europe than Viking, with cruises in South America, African safaris and the Far East on the itinerary list. They're also better for those that like to exercise and be pampered while onboard.
But, before you get swayed by the luxury of AmaWaterways, flights and transfers aren't always included and your cruise price will surely rise so be sure to consider the extras before booking. 

Related Posts: