If you live in the North East of England, the journey to Southampton to join your cruise ship can be a long and expensive one. That's why many people prefer to cruise from Newcastle wherever possible.
In this guide to cruising from Newcastle, I'll show you which cruise ships sail from Newcastle and where you can cruise to, as well as some tips to help you plan your cruise.
Why cruise from Newcastle?
83% of cruise ships departing from the UK sail from Southampton. But for people living in the North East, Southampton is very tricky to get to.
There are no direct trains from Newcastle to Southampton, which leaves cruisers with the option of a six-hour drive or a flight that will cost at least a couple of hundred pounds per person.
Cruising from Newcastle is a great option as you'll be able to get to the port easily, park your car at the Port of Tyne and your holiday will begin the moment you step onboard.
If you plan to head north to Norway or Iceland on your cruise, it doesn't make much sense to first go south before joining your ship and cruising back up to where you started.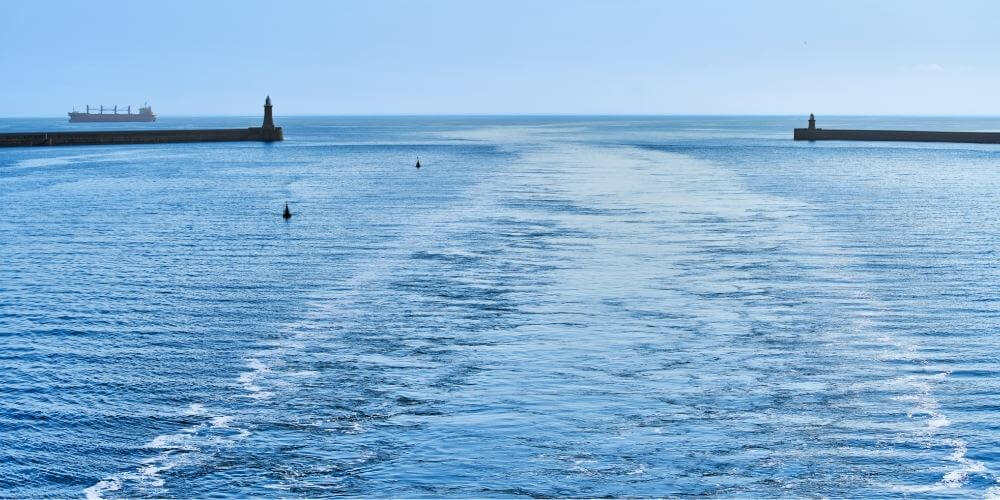 What cruise lines sail from Newcastle?
As the Port of Tyne is relatively small, it can only handle up to 2000 passengers and cruise ships that are less than 300m in length. While this rules out some of the mega-ships, there are still several cruise ships that depart from Newcastle.
1. Fred. Olsen Cruise Lines
Fred. Olsen Cruise Lines offers cruises from Newcastle all year round onboard Bolette. This small cruise ship has just 710 cabins and offers destination-focused itineraries that are popular with the over 50s.
Fred. Olsen cruise ships don't have many facilities for children. You may find a few children onboard during the school holidays, but some cruises are adults only.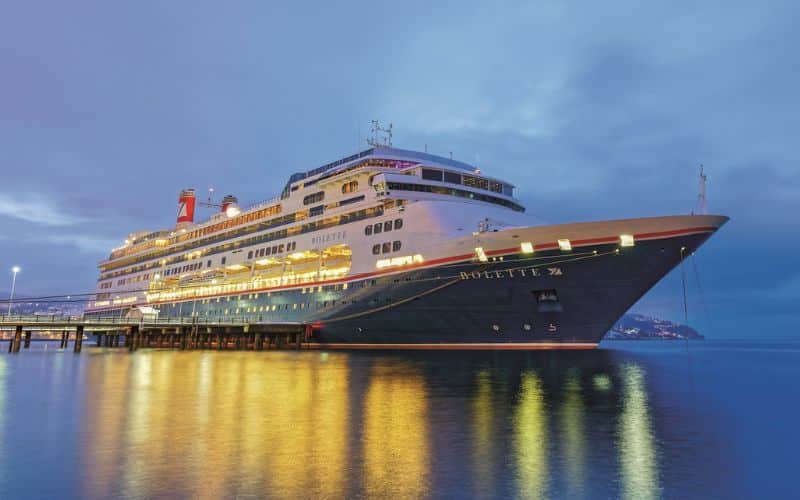 2. Ambassador Cruise Line
In the summer of 2023, Ambassador Cruise Line will offer four itineraries onboard new ship Ambition. Destinations include France and Spain, Iceland, Norway and the Scottish Islands.
Ambition will be cruising from regional ports across the UK, offering exciting itineraries to those who prefer to join a ship closer to home.
Do P&O sail from Newcastle?
P&O Cruises ships do not depart from Newcastle. All P&O Cruises from the UK depart from Southampton. However, you can take P&O fly-cruise holiday departing from Newcastle Airport and join your ship in Tenerife, Malta or the Caribbean.
The Best Cruise Destinations From Newcastle
As Newcastle is located in the North of England, most cruises from Newcastle will head north to destinations in Northern Europe.
1. Norwegian Fjords
Norway cruises from Newcastle are available only on Fred. Olsen's Balmoral. On summer cruises to Norway, you may head far north enough to witness the Midnight Sun. On winter cruises, you may be lucky enough to see the Northern Lights.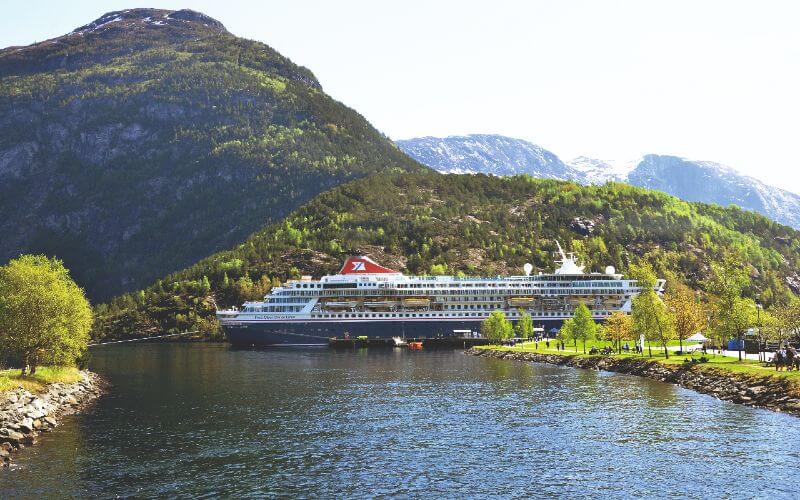 2. Iceland
Iceland is a popular destination to visit on a cruise from Newcastle to Norway, Greenland, the Azores or the Faroe Islands.
Whenever you cruise to Iceland from Newcastle you can expect to visit other destinations too. Fred. Olsen has a great selection of cruises from Newcastle that call at Iceland.
Suggested read: How to cruise to Iceland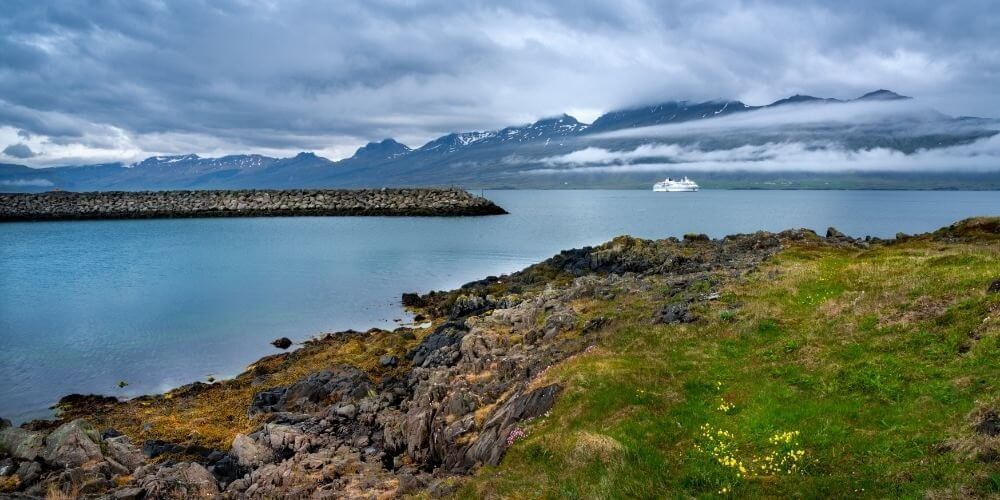 3. Baltics
Baltic cruises from Newcastle are an excellent way to see the spectacular sights of St Petersburg as well as other captivating Baltic cities like Tallinn, Riga and Gothenburg.
Again, Fred. Olsen is your only option for cruises from Newcastle to the Baltics currently.
4. Round Britain
British Isles cruises from Newcastle often have ports of call in Scotland such as Leith, Invergordon, Lerwick, Kirkwall, Greenock and Dundee. Others even circumnavigate the British Isles, calling at Liverpool, Torquay, Belfast and Portsmouth.
Types of Cruises from Newcastle
1. Mini cruises
Mini cruises from Newcastle are ideal for anyone who wants to get away for just a few days. Cruising for just two or three nights, a short cruise from Newcastle is the ideal taster cruise for first-timers.
2. All Inclusive cruises
Fred. Olsen and Ambassador Cruise Line both offer all-inclusive cruises, depending on whether you add on a drink package or not.
These are not truly all-inclusive though, as there will still be some limitations. For example, Fred. Olsen's drink package doesn't include cocktails.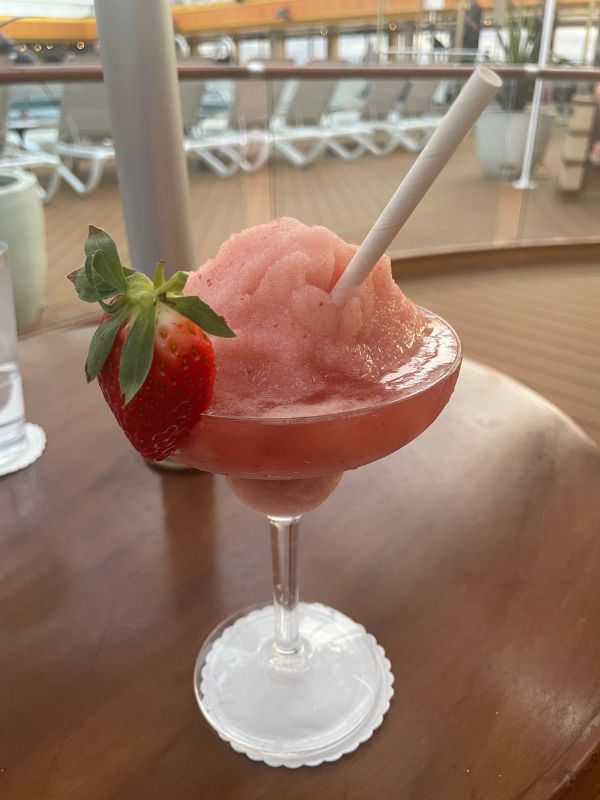 3. No-fly cruises
No-fly cruises from Newcastle are available for anyone who can reach Newcastle without flying. Alternatively, you can fly from Newcastle Airport to join your cruise ship elsewhere.
Where is the cruise port in Newcastle?
In Newcastle, cruise ships dock at the International Passenger Terminal in the Port of Tyne. This is located in North Sheilds, adjacent to Royal Quays Marina on the River Tyne.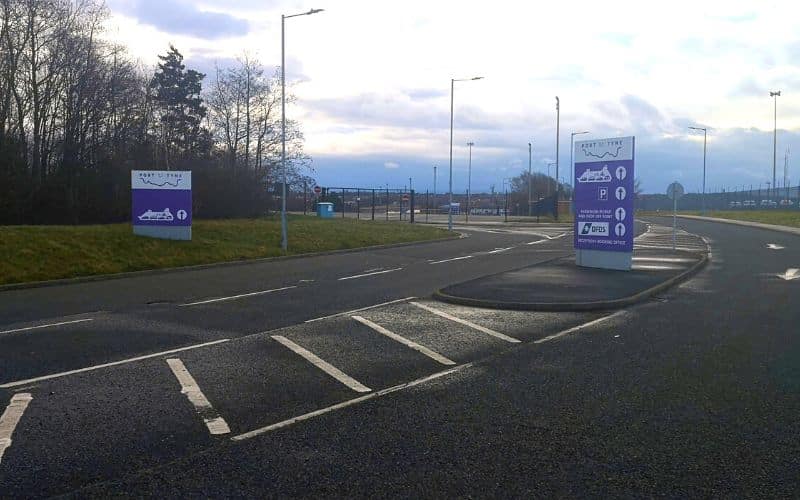 Newcastle cruise port is 15 miles (or a 35-minute drive) away from Newcastle Airport.
The nearest mainline train station to Newcastle cruise port is Newcastle Central Station which is located 9 miles (or a 20-minute drive) from the port.
You can take the Metro from Newcastle Central Station to Percy Main. This journey will take about 15 minutes, then there's a 20-minute walk to the cruise terminal.
To conclude
If you live in the North East of England, it's certainly worth looking to see what cruises are available from Newcastle.
Click here to see the latest Newcastle cruise deals.
Alternatively, you may wish to consider cruises from Liverpool as another option to avoid the journey down to the south coast.
Related posts: