There are a lot of things about Marella Cruises that could make them the best choice for you. While Marella Cruises might not be as famous as some of the larger cruise lines in the world, you might be surprised to discover that a Marella cruise could be right up your street.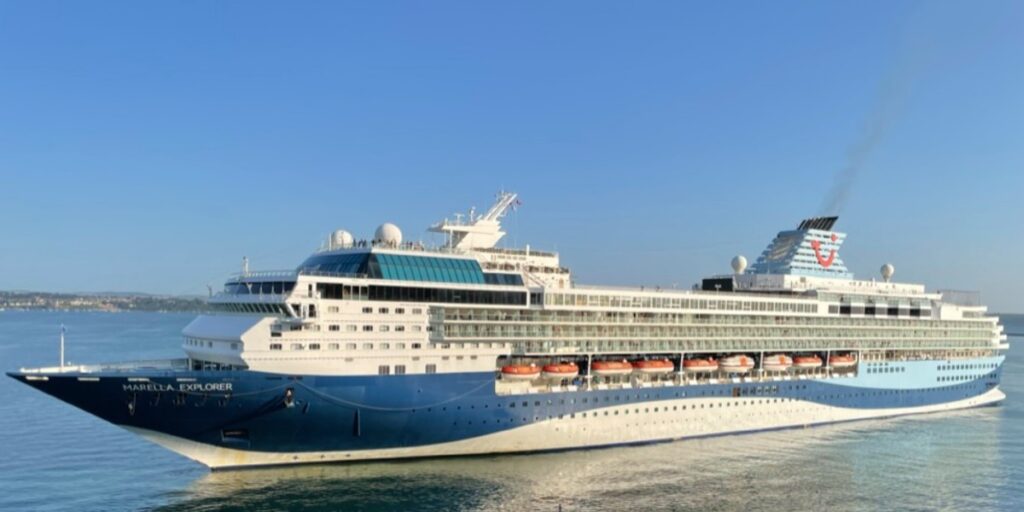 So, here's a look at 13 things to love about Marella Cruises.
1. Your journey to the ship is stress-free
Marella Cruises is part of the TUI Group – so your cruise and your flights are all operated by the same company. This means your cruise and flights come as a package.
The holiday runs a bit more smoothly – from the moment you arrive at the airport, you're in the hands of a single company.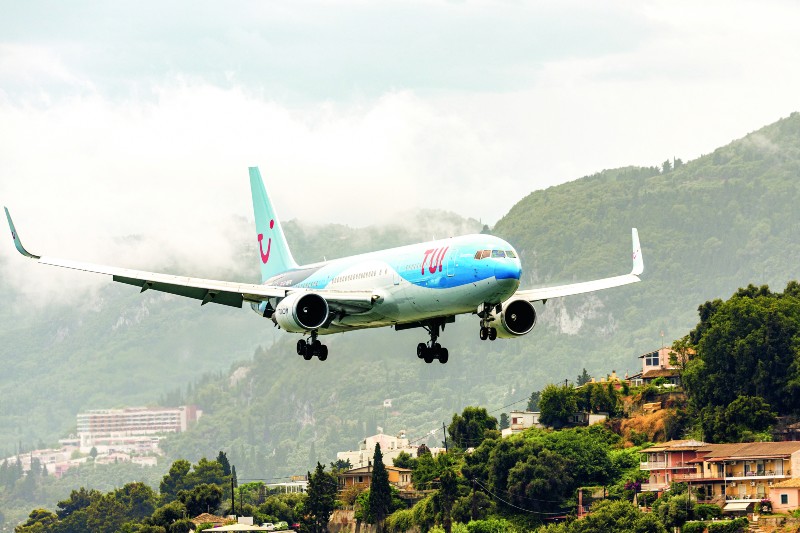 You'll be transferred from the destination airport to your cruise ship directly. On some cruises, you won't even have to collect your luggage at the airport. Just drop it off at your home airport and you'll next see it in your cabin!
The whole experience is seamless, which just takes away some of the stress of bouncing from one operator to another. Or having to fly out a day early and cross your fingers that you get to the ship on time.
2. Marella Cruises are aimed at the British market
Obviously, this is only something to love if you are a Brit, but the ships are all squarely aimed at the British cruise market, which has a lot of little benefits.
It's simple things like having tea and coffee-making facilities in your cabin or having bars that are stocked with all the drinks you would expect to find at home.
Plus it's the bigger things, like having the option of 20 different departure airports in the UK for your cruise.
What it doesn't mean is that the cuisine is 'British' only. There are classic UK meal options, but there's plenty of choice too. Marella's cruises blend the best of British with the variety you'd expect from a cruise ship.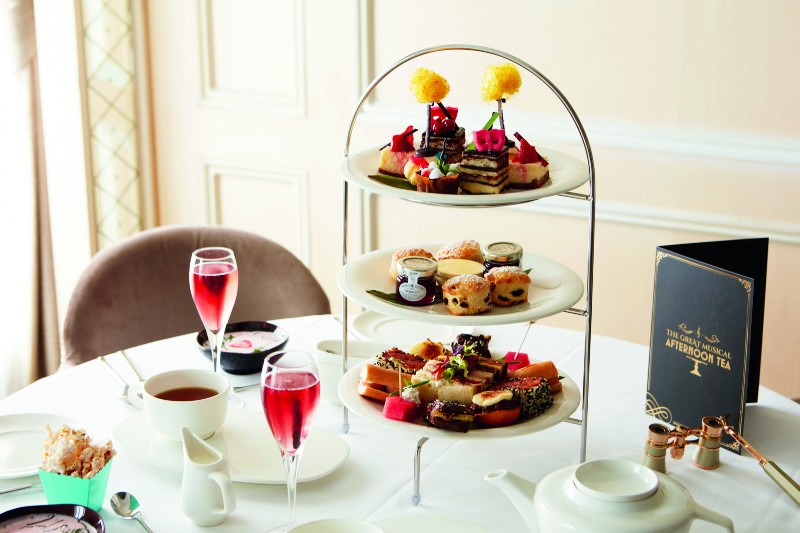 3. You can easily extend your holiday with a hotel break
Because Marella Cruises are part of the TUI Group, it's really easy to extend your holiday with a hotel break if you want to.
Most cruise packages sail out of destinations where TUI owns hotels, so as part of the booking process, it's really simple to just add on a few nights (or even a whole week) without having to spend ages hunting for a suitable option.
And again, because everything is managed by the same company, all of the finer details are arranged for you. You'll still get your flights booked for the correct dates, all of your transfers arranged and so on – it's really simple.
Plus, the TUI Group has a large portfolio of hotels to choose from, so whether you want something budget-friendly and simple, or a luxurious adults-only retreat, there are options to suit.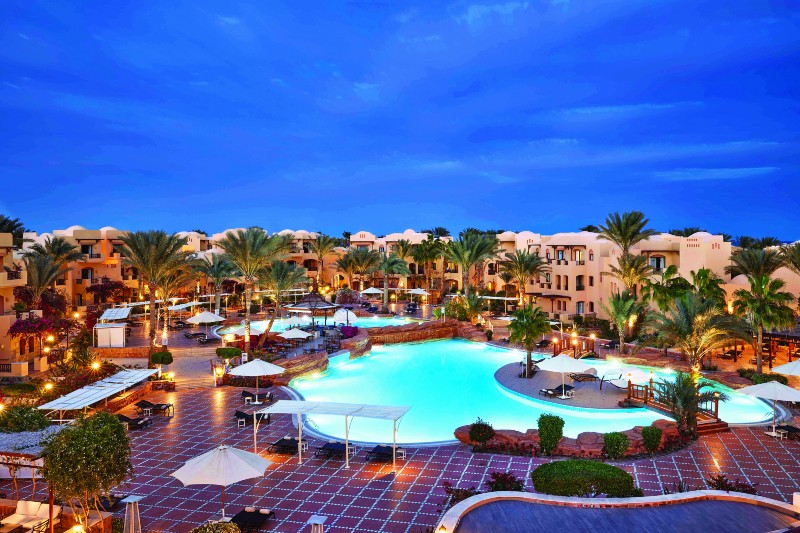 4. Marella's mid-sized ships never feel crowded
Marella Cruises has a fleet of five ships that are considered mid-sized. The biggest ship in the fleet, Marella Voyager, is around a third of the size of the biggest ocean cruise ship in the world – Icon of the Seas.
While everyone's tastes are different, for a lot of people this is preferred. Larger ships can be extremely busy, with a lot of people wanting to head to the same restaurants, or use the same facilities, all at the same time.
Marella's cruise ships have a maximum guest capacity of around 2,000 people, but the ships don't feel cramped either – they are spacious and open, meaning you'll never feel like you're part of a mob as you head for dinner or look for a spot to relax under the sun.
5. You'll enjoy excellent service from welcoming crew members
Cruise ships in general are known for their hard-working crew, but the service provided by the staff on Marella Cruises ships is particularly well-reviewed.
A lot of guests comment on just how friendly the crew are, and how determined they always seem to give passengers the best experience possible.
This is helped by the size of the ships – because they aren't super ships, it's easier for the crew to get to know guests throughout the week, and they're able to provide a more tailored service.
Whether it's addressing any issues you're having quickly, or just making sure your favourite drink is ready for you when you arrive at dinner, you'll be wowed by the quality of service provided.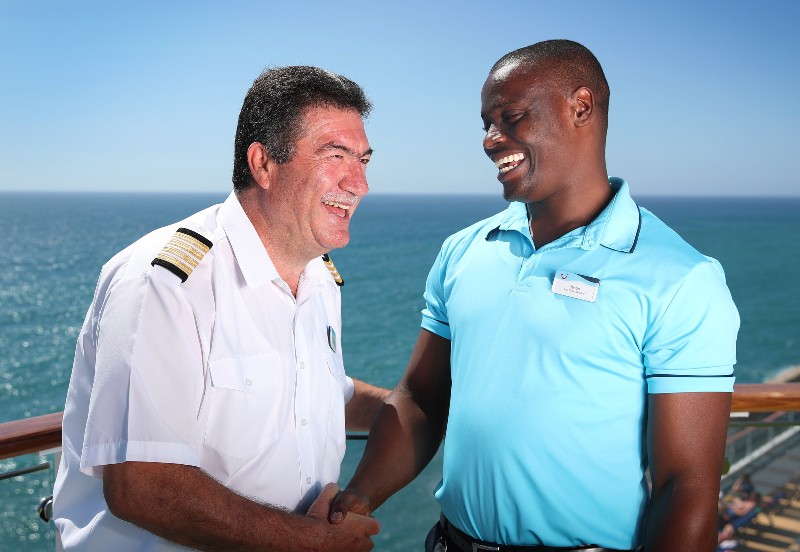 6. Fewer sea days mean more time to explore
Marella Cruises' itineraries are carefully planned to minimise the number of days you spend at sea. Because you'll typically fly right into the heart of the best regions, you won't have to spend a lot of time sailing just to get to your first interesting port of call.
Sea days can be fun and relaxing, but it's better to have an itinerary that's full of ports. For those who like to explore, this means more chances to get ashore and see the world.
And for those who do just want to take it easy on the ship, having more days in port means the ship becomes even quieter during the day as most guests head off on excursions.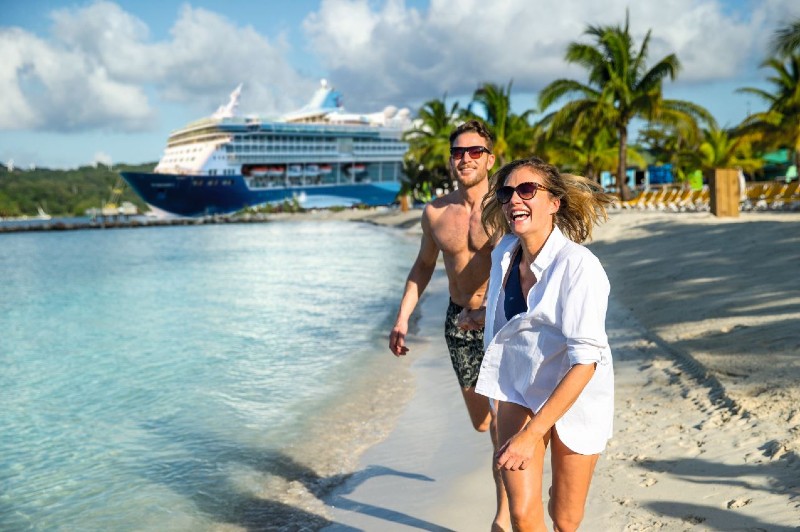 7. There's a wide range of destinations to choose from
On the note of ports of call – Marella Cruises may have a relatively small fleet but that doesn't mean you're limited in choice for the places you can sail. There are over 140 ports of call included on Marella's itineraries, across multiple regions.
While some cruise lines choose to solely focus on Mediterranean and Caribbean cruises, Marella offers both of those regions as well as Central America, the Canary Islands, North Africa and the Middle East, Asia and sailings to North America too.
And with the ships being a little smaller, there are some ports that they can visit which larger ships for other cruise lines simply can't get to.
8. Cruises are all-inclusive
Marella Cruises advertises itself as being "All Inclusive As Standard", and while there may be a few optional extras that you might choose to pay for, Marella is certainly more inclusive than most other cruise lines.
Here's what's included in a Marella cruise:
All flights, transfers and luggage costs
All food in the main dining room and several on-board restaurants
A wide range of drinks from 10 am until 2 am every day
All of your live entertainment during the cruise
Kids' clubs
All tips and fees
Of that list, many elements are included with other cruise lines too, but the fact that the standard drinks package and your tips and other fees are included in the fare does give Marella a significant advantage over many other cruise lines.
These things cost extra:
WiFi internet access
Premium drinks
Shore excursions
Speciality dining venues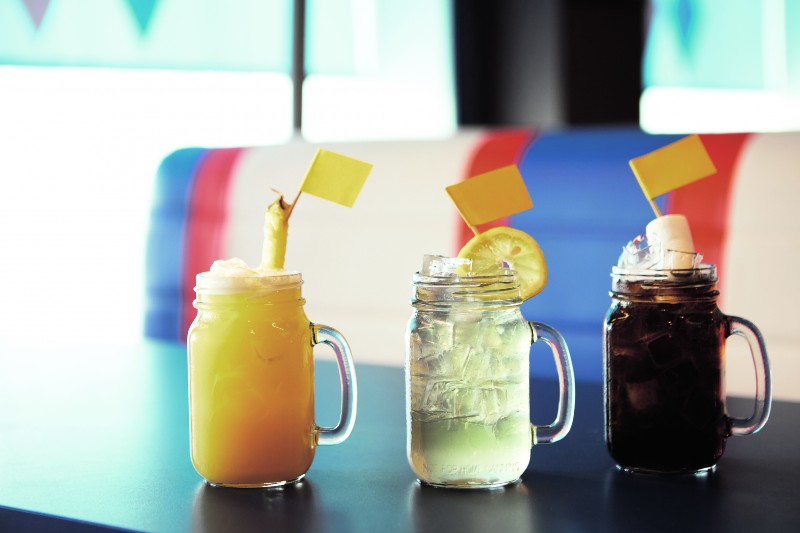 9. Upgrading your cruise is easy – and affordable!
If you aren't happy with the drinks that are included in the standard package, you can upgrade to a Premium package to get a much wider selection.
And it's really cheap too, compared to other cruise lines. Upgrading to the Premium drinks package costs just £10 per person, per day.
The drinks don't cost a lot individually though – they're also much cheaper than you'd find on other cruise lines. So it makes sense to weigh up how much you would plan to drink before committing to a drinks package upgrade.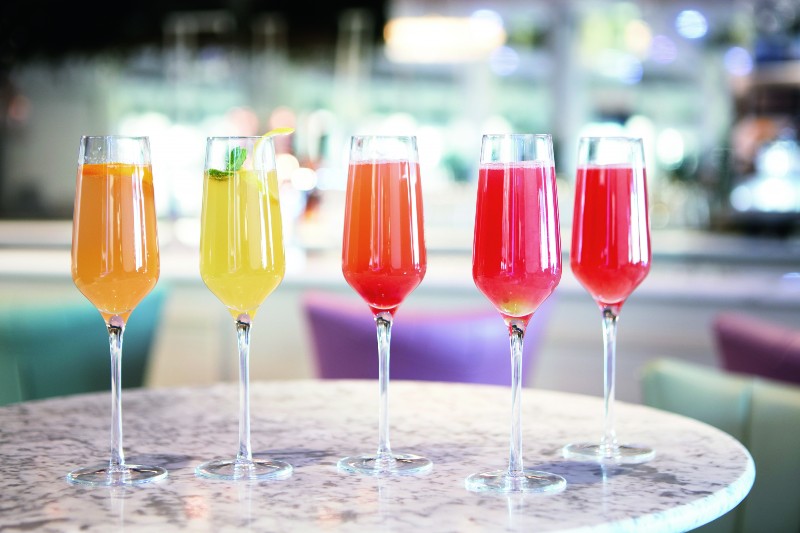 10. Marella cruises offer incredible value for money
One of the key reasons people often choose a Marella cruise holiday is the price. They're not the cheapest, but compared to other cruise lines they offer amazing value, especially when you consider everything that's included in the fare that you would otherwise pay extra for.
A cruise on a Marella ship may appear to be a similar price to one offered by Royal Caribbean, P&O Cruises or NCL but when you factor in that you're getting the whole package with flights and transfers, and there aren't any hidden extras for drinks, tips or port fees, then Marella's pricing can work out much lower overall.
One common cruise mistake that people make is to not consider exactly what's included when comparing prices. What looks like a great deal sometimes isn't, and vice versa.
11. Ships offer a wide range of dining options
People often have an idea that smaller cruise ships are limited in their dining options. You might get the main dining room and a buffet, but then maybe only one or two more venues at best.
Not so with Marella Cruises, where every ship has a great selection of restaurants you can choose from.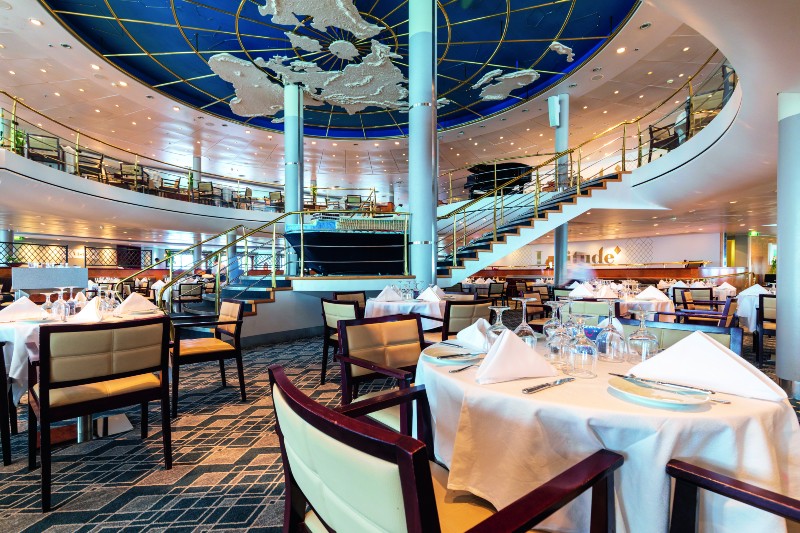 Marella Voyager, the newest ship in the fleet, has 16 different choices. There's a Mexican venue, a snack bar near the pool, a pan-Asian restaurant, an upmarket British classics venue and more.
Different ships in the fleet have different options but you are certainly not limited to eating in the same 2-3 places every day of your cruise, and all diets are catered for as well – including fussy kids.
Speaking of which…
12. The kids' clubs are varied, fun and free
While Marella Cruises has traditionally been seen as a cruise line for the older market, that definitely doesn't mean families should skip over it. Marella offers plenty of fun cruise itineraries that kids will love, with discounted prices for children staying in cabins too (and select family cabins available).
Ships also have kids' clubs, which are included in your fare. There are different facilities for different age groups, meaning the teens and the younger kids get activities suited to them, both during the day and in the evening too.
Other cruise lines may have more variety when it comes to the facilities aimed at younger guests, but Marella's kids' clubs still have plenty to keep junior members of the family fully entertained during your holiday.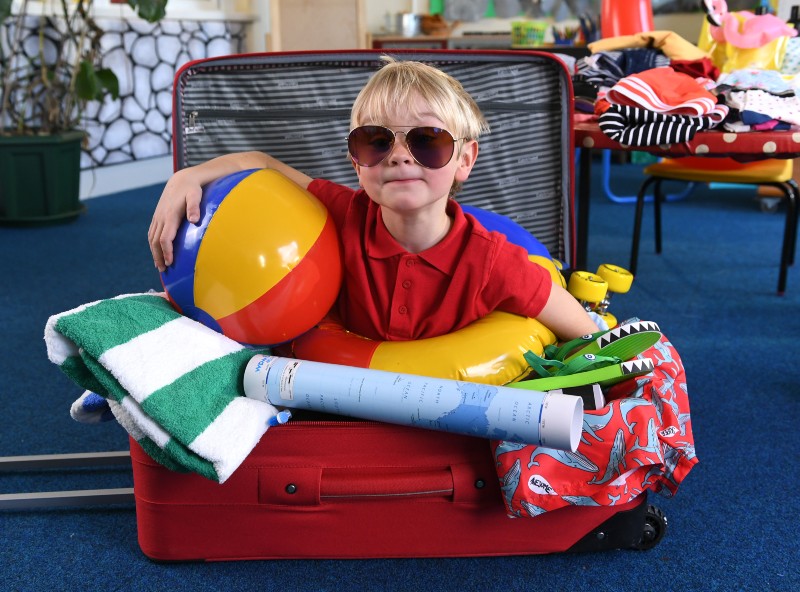 13. There's always someone to help
Cruises with Marella typically go really smoothly but there may be times when you need a little bit of help resolving an issue or just getting a question answered – as there would be with any cruise line.
What's special about Marella Cruises is just how easy it is to get the help you need. Yes, there's a website and a customer service centre you can call, but you can also pop into any TUI store on the UK high streets to get help with your booking, even if you booked online.
Plus the TUI Group has reps based at many UK and international airports, so finding someone to speak to in person to assist you is always easy. And again, the crew on the ship will go above and beyond to resolve any problems during the cruise itself.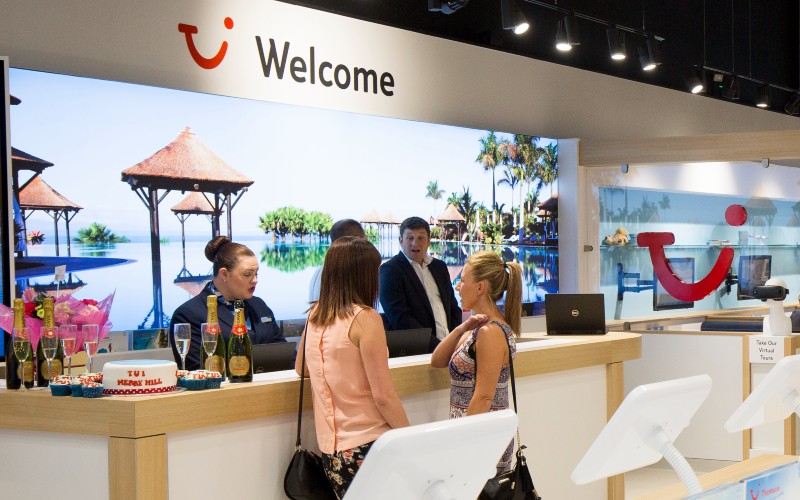 Conclusion
There's a lot to love about Marella Cruises, especially if you're travelling from the UK. They make package cruise holidays really simple, both from the perspective of booking and by having more included in your fare as standard.
If you want to know more, check out everything that's included in your Marella Cruise fare, and get to know the latest ship in the fleet – the Marella Voyager – too.
You'll find more information on the Marella Cruises website.
NEW DEALS JUST RELEASED!
Don't miss the latest Marella Cruises offers…
Related Posts: