World cruises are often seen as the pinnacle of cruising itineraries. While few actually circumvent the entire globe, they are spectacular lengthy cruises that incorporate at least two continents and give you the chance to explore the world in style.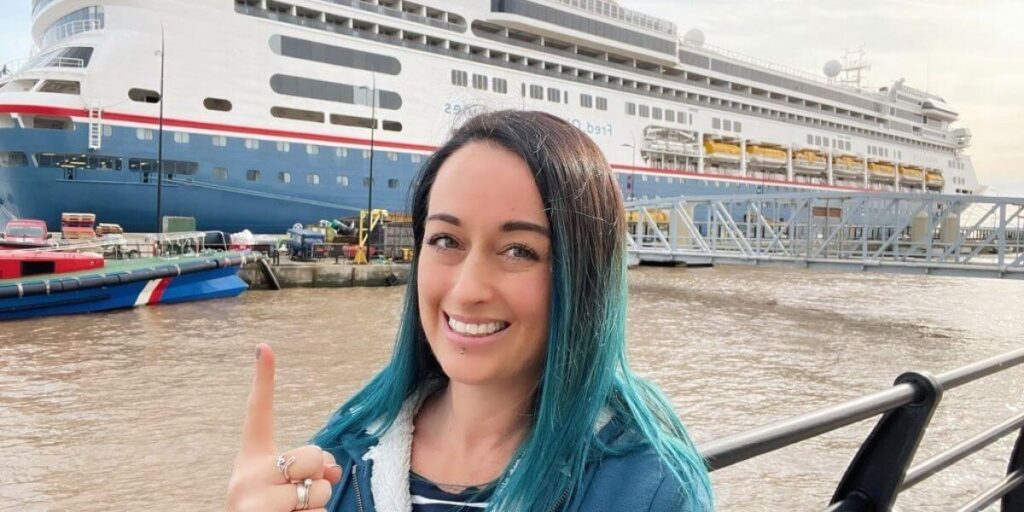 But understandably, world cruises are not cheap. So how much are they exactly, and what kind of options are you looking at if you want to choose a long-term cruise as a dream holiday? Let's find out.
How much does a cruise around the world cost?
World cruises start from around $10,000 per person and can cost as much as $300,000 per person if you choose the best suite on the most luxurious cruise line. Expect to pay around $15,000 to $25,000 on a mainstream cruise line, and between $60,000 and $100,000 on a luxury cruise line, on average.
Factors Affecting The Price Of A World Cruise
Every world cruise is different so the price really depends on a lot of things. When asking how much does a round-the-world cruise cost, you need to look at various factors:
1. Duration
World cruises are not a standard length, and unsurprisingly, a 6-month cruise around the world is going to cost more than a 4-month world cruise. That's an extra 60 or so days of your room, food, entertainment and so on.
Typically the shortest round-the-world itineraries are around 100 nights or so, and most world cruises are 4-month itineraries lasting around 130 nights. Six-month-long world cruises are a little rarer, although Oceania Cruises usually has a 180-night itinerary to enjoy.
There are some longer world cruises, such as Royal Caribbean's incredible 274-night sailing – that's nine months long.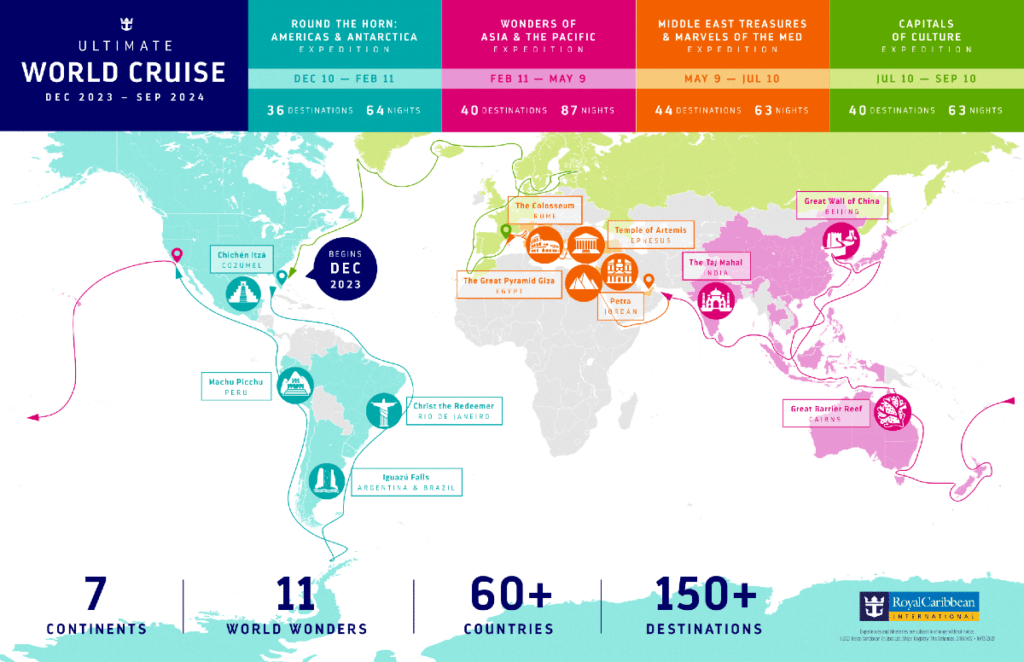 Setting sail in November 2023 is the first ever three-year-long world cruise. New cruise line Life At Sea Cruises is offering this itinerary on their ship MV Gemini with a starting price of around $90,000 per person.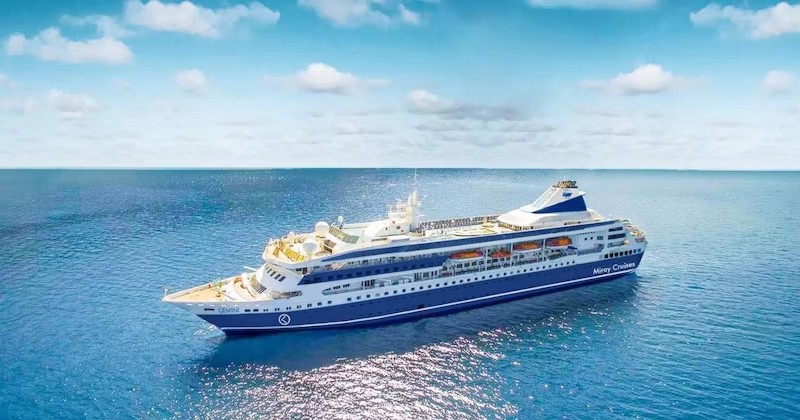 Many would say that if you spend more than a year on a ship, you're pretty much living there. That is an option too. Check out my guide to living on a cruise ship permanently to see how much that costs.
What length of world cruise is best?
If you have the time for a longer cruise then go for it – it won't just be filled with sea days, but you'll instead see more ports. But of course, the cost will be higher, so budget is as much a concern as your time.
An alternative option is to look at segments – most cruise lines will break their itineraries up into segments, so you can book say a 30-night or 40-night sailing on the ship as part of the world cruise. These are good compromises if you don't have the time or money for the full itinerary.
2. Cruise Line
As it is with any cruise, the choice of cruise line will impact how much your world cruise sets you back. Cruising on a mainstream cruise line like MSC or Princess Cruises is always going to be less expensive than choosing a luxury cruise operator like Seabourn or Silversea.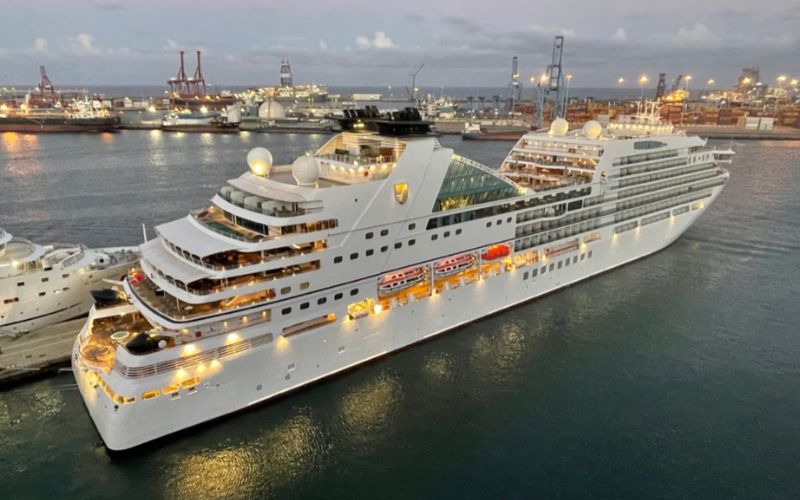 You need to consider what type of cruise you enjoy though, and what you want from your ship. Luxury cruise lines may have less to do during the day, but a higher standard of service. The entertainment, the choice of restaurants and bars, and the facilities, are even more important on a world cruise than a regular cruise because you're on the ship for so long.
Don't settle for a cruise line that doesn't fit your vacation style, since you might end up not enjoying the experience. And a six-month cruise that you don't enjoy is a long one.
2. Stateroom Type
Again, just like booking any cruise, the choice of stateroom will determine how much you have to pay. World cruises are always advertised with a "from" price for the most basic staterooms on the ship, usually inside cabins.
On a 7-night or 14-night cruise, an inside cabin is fine for most people. You can easily wander up to the deck to enjoy the view when you want to. But on a longer itinerary, having a window or a balcony may be a higher priority for you.
Here's the room I stayed in when I joined the world cruise on Borealis. Paying several thousands of pounds more for a window is a lot, but many would say it's worth it.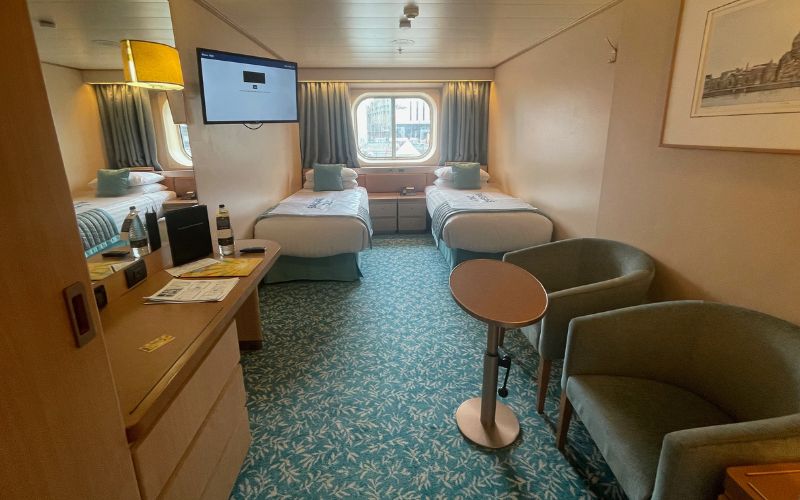 And then, of course, there's the even better option of a suite if you have the funds available. The suite perks may be even more valuable over a longer itinerary.
As a guide, here's a look at one of the cheapest, one of the longest and one of the most expensive world cruises, with a guide to the different prices depending on stateroom choice:
Ambassador Cruise Line's World Cruise Prices
| Stateroom | Prices From (pp) |
| --- | --- |
| Inside | $9,741 |
| Oceanview | $12,018 |
| Balcony | $20,895 |
| Suite | $29,395 |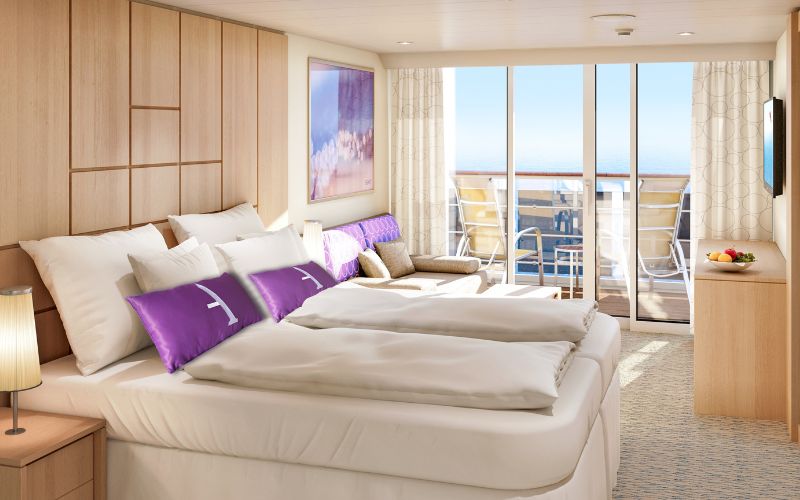 Royal Caribbean's 274-night Ultimate World Cruise
| Stateroom | Prices From (pp) |
| --- | --- |
| Interior | $59,999 |
| Ocean View | $64,499 |
| Balcony | $82,949 |
| Junior Suite | $117,599 |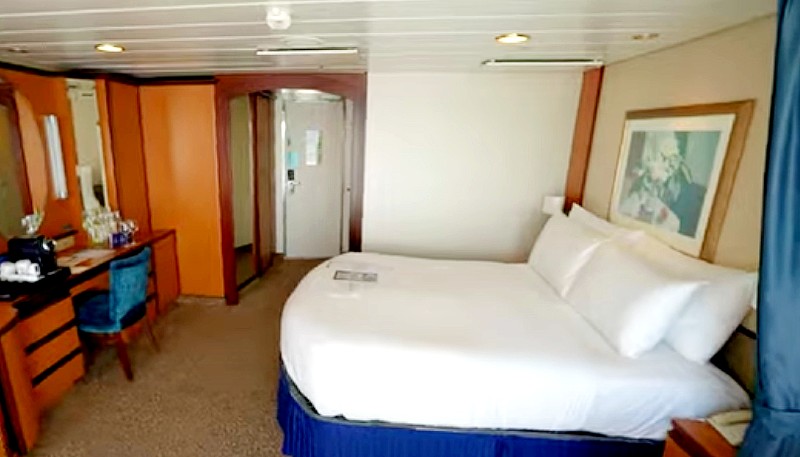 Regent Seven Seas' Ultra-Luxury World Cruise
| Suite | Prices From (pp) |
| --- | --- |
| Deluxe Veranda Suite | $98,499 |
| Penthouse Suite | $143,999 |
| Seven Seas Suite | $188,799 |
| Master Suite | $283,999 |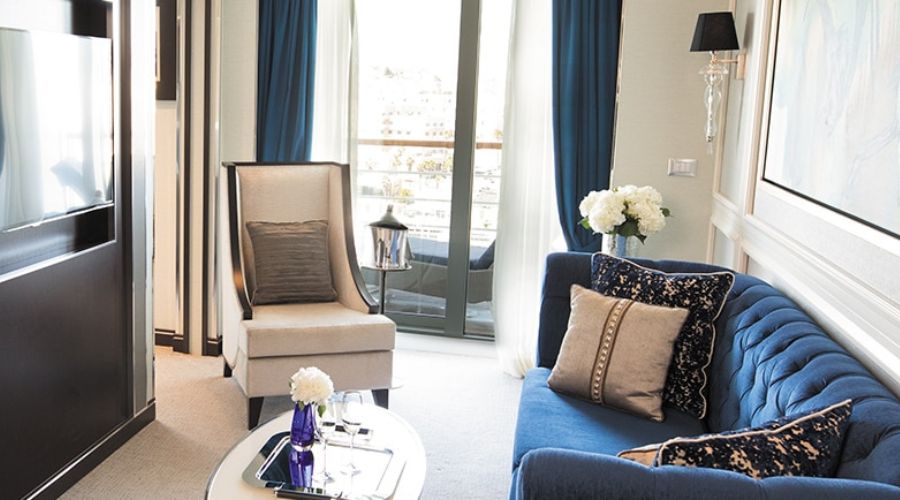 3. Inclusions
One of the biggest differences, when you work out the total cost of your world cruise, will depend on what's included as standard with the upfront fare.
There are a lot of additional costs you might rack up during a long world cruise itinerary, including:
WiFi internet access
Drinks
Tips
Speciality dining
Shore excursions
Laundry
That last one is often overlooked because on a normal cruise you might never need the laundry service – but good luck packing 274 different outfits for your Royal Caribbean cruise!
Many cruise lines will include more of these as standard in their world cruise fares. What you'd normally pay for separately will be incorporated into the fare. For example, Royal Caribbean includes WiFi, drinks, tips and laundry in the Ultimate World Cruise fare, and normally you'd pay extra.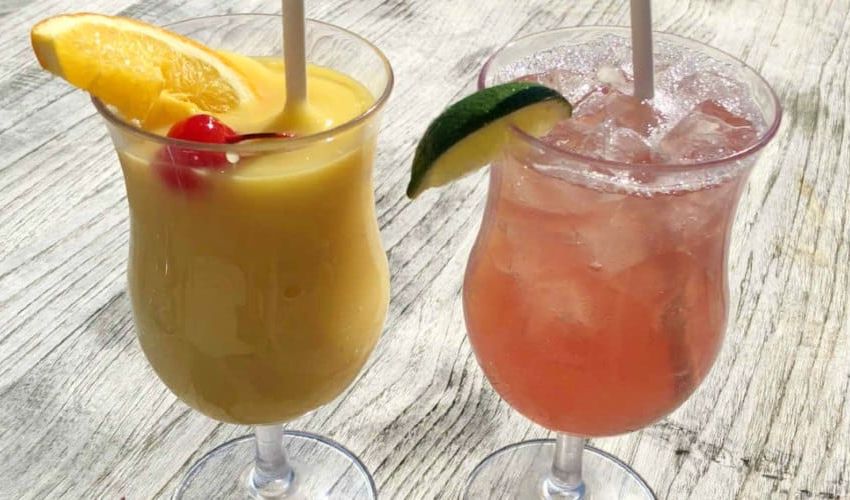 So bear that in mind when you compare world cruises – because you need to budget for the whole thing, including any extra you'll have to spend while on the ship.
4. Travelling solo
World cruise prices – and most cruises in general – will always be advertised with a price that is "per person, based on two sharing".
So if you're intending to cruise solo, bear in mind that your cruise will cost more – sometimes as much as taking a second person along anyway!
It varies and with an itinerary as long as a world cruise you will often find special solo rates. They won't be quite as cheap as the regular per-person rate but they should be better than paying the full price of two passengers.
What is the best around-the-world cruise?
The best around-the-world cruise depends on what kind of cruise you want. The longest is the three-year world cruise from Life At Sea Cruises. But, as this is a new cruise line, you'd be taking a bit of a risk and there are no refunds if you decide that you don't like it part-way through. Three years is a long time!
Royal Caribbean's Ultimate World Cruise, at 274 nights, is a good option for families with pre-school or homeschooled kids and younger travellers.
A lot of people who go on world cruises tend to be in retirement age though, so may be looking for either something more luxurious – like a Regent Seven Seas or a Silversea cruise – as that special dream holiday they've worked for all their lives.
However, you might find it tricky to get a place onboard one of Regent Seven Seas' world cruises. Each year they sell out before they even open for bookings! So the only way to get a place is to be a loyal past customer, or join the waitlist and hope that someone cancels.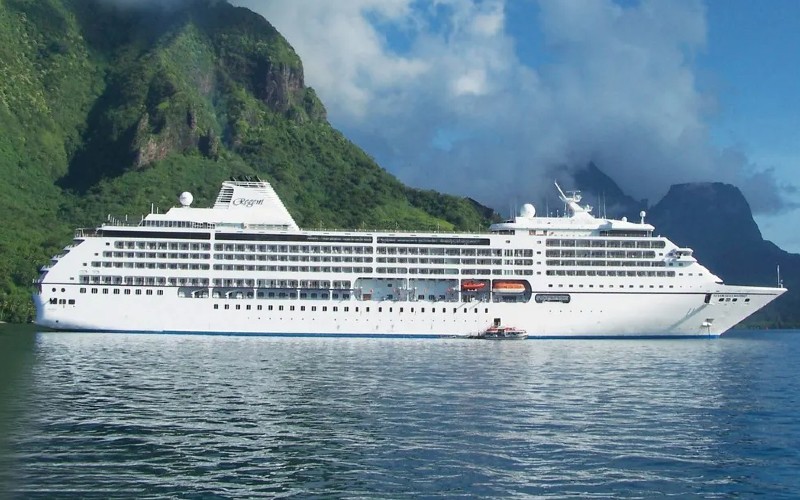 And for those who don't have the budget for a luxury option, the 'best' world cruise might be the one that's most affordable, and that's the cruise offered by Ambassador Cruise Lines.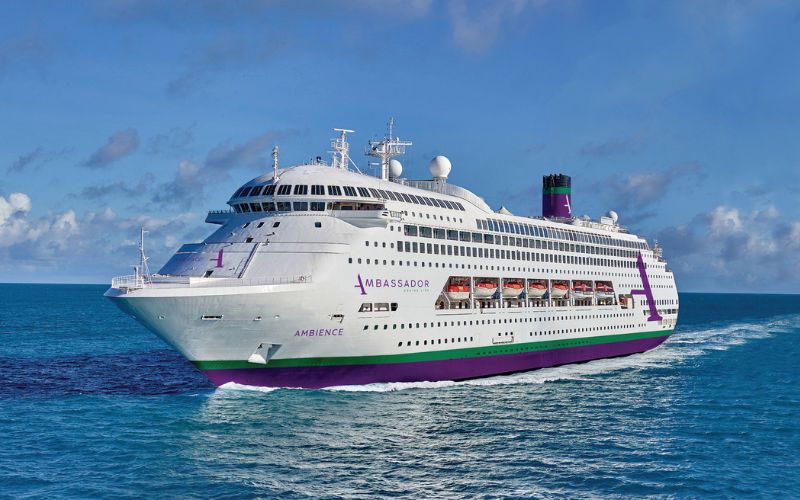 There isn't just one type of cruise passenger, and so there isn't one single type of world cruise that best fits everyone. "Best" is very subjective.
World Cruises: Cheapest to Most Expensive
Here's a look at all the world cruises you can currently book, ranked from cheapest to most expensive based on the per-night cost. Obviously, the different cruises range in length, so a per-night cost is the fairest way of ranking them.
The prices are for the cheapest available stateroom and will be higher if you want to upgrade.
| Cruise Line | Nights | Price | Per Night |
| --- | --- | --- | --- |
| Life At Sea Cruises | 1,395 | $90,000 | $65 |
| Ambassador Cruise Line | 120 | £7,999 ($9,741) | £67 ($81) |
| P&O Cruises | 99 | £9,629 ($11,725) | £97 ($118) |
| Fred. Olsen Cruise Lines | 106 | $14,003 | $132 |
| Cunard | 111 | $18,699 | $168 |
| MSC Cruises | 116 | $21,649 | $204 |
| Royal Caribbean | 274 | $59,999 | $218 |
| Oceania Cruises | 199 | $50,399 | $253 |
| Viking | 137 | $48,698 | $355 |
| Seabourn | 144 | $64,999 | $451 |
| Hurtigruten | 93 | $42,174 | $453 |
| Crystal Cruises | 60 | $29,000 | $483 |
| Regent Seven Seas | 168 | $98,499 | $586 |
| Silversea | 136 | $99,000 | $728 |
How much does an Ambassador world cruise cost?
Ambassador Cruise Line's 120-night world cruise from London starts at £7,999 ($9,741) per person, so it costs just £67 ($81) per person, per night. The itinerary includes the Panama Canal, Australasia, Asia, southern Africa and South America.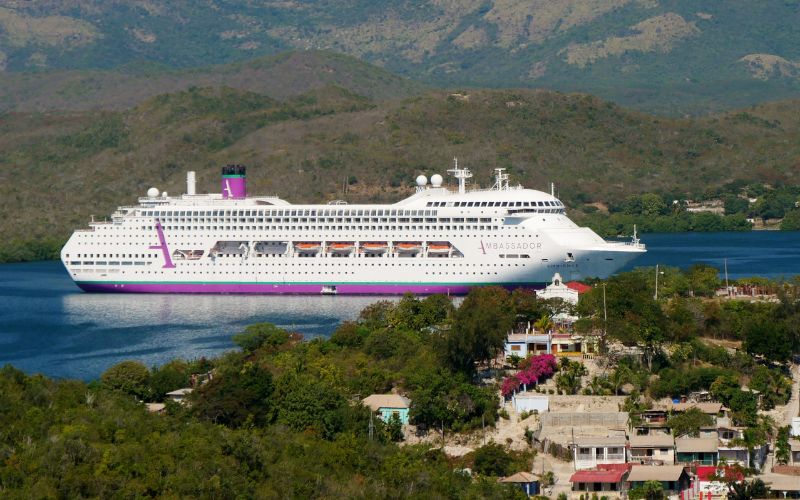 How much does P&O Cruises' world cruise cost?
The P&O Cruises world cruise starts at £9,629 ($11,725) per person for 99 nights, so it has a nightly cost of £97 ($118) per person. Departing from Southampton, the cruise visits the Caribbean, the West Coast of the US and Hawaii, Australasia, Asia and Africa before a couple of European port visits on return to the UK.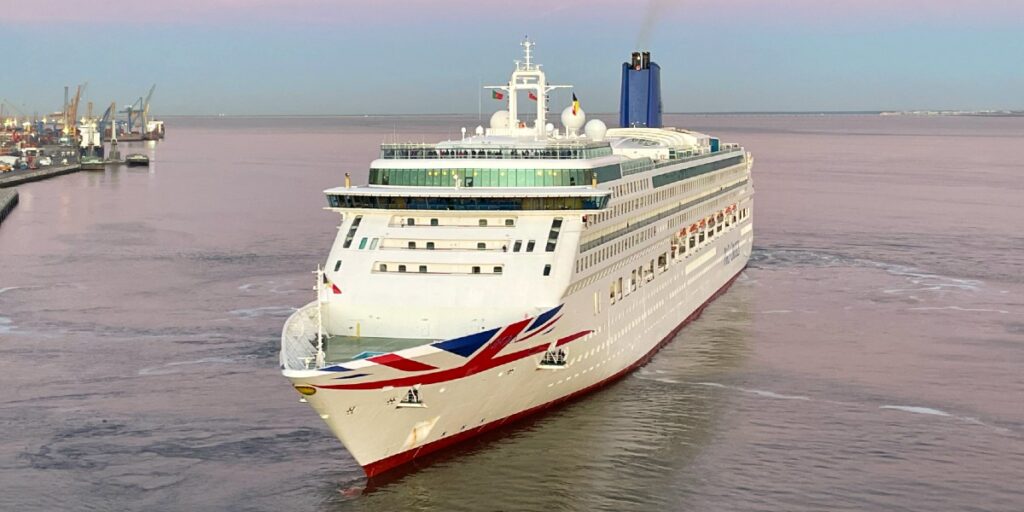 How much does a Fred. Olsen world cruise cost?
Fred. Olsen's world cruise is a 106-night sailing on Borealis that starts at $14,003 per person for an inside cabin. That's a per-person, per-night cost starting at $132. The cruise is unique as it doesn't include North America or the Mediterranean, instead sailing around the south coasts of South America and later Africa.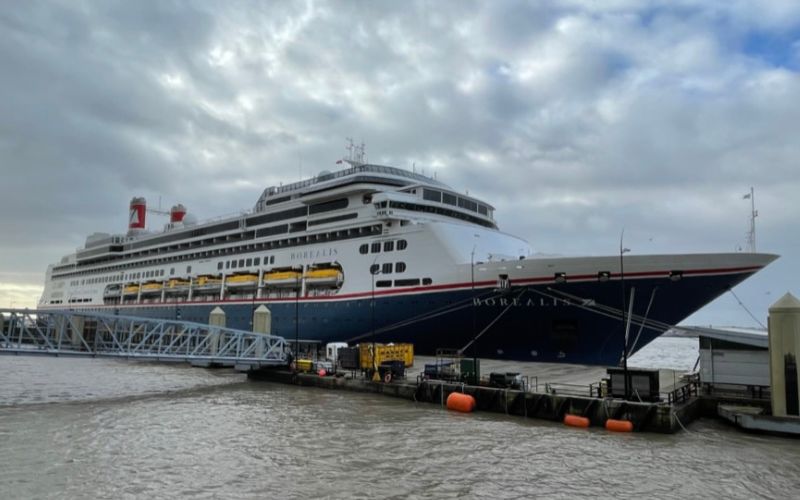 How much does a Cunard world cruise cost?
Cunard's full world cruise is a 111-night itinerary that starts at $18,699 per person, meaning a per-night cost per person of $168. The round-trip from Hamburg includes ports in North and Central America, Australasia, Asia, Africa and Europe.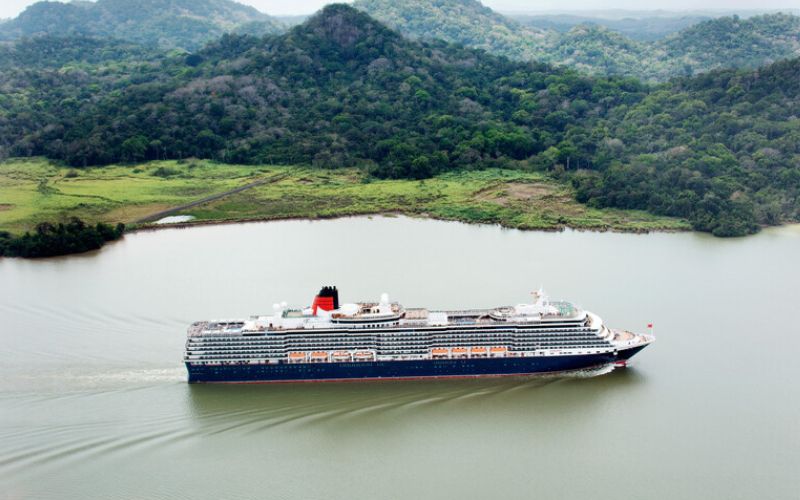 How much does the MSC world cruise cost?
The MSC world cruise for 2025 starts at $21,649 per person for 116 nights, meaning it has a nightly cost of $187 per person. The cruise travels around the world, including port visits in Europe, Africa, South America, Australasia and Asia.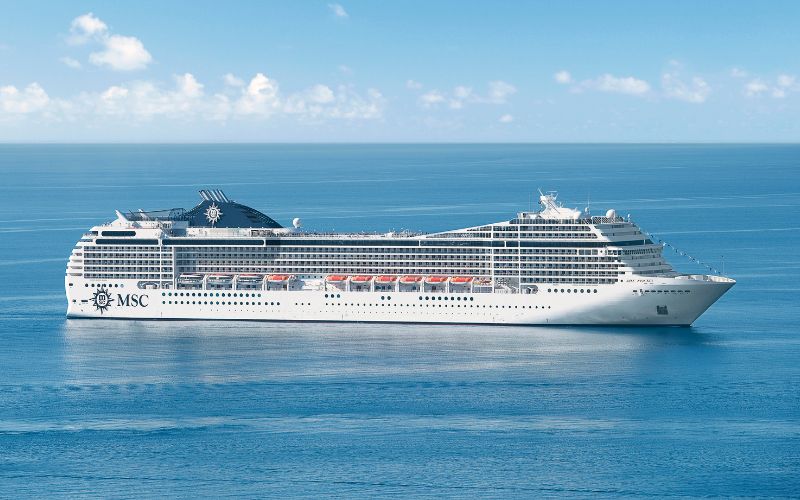 How much does Princess Cruises' world cruise cost?
The longest world cruise offered by Princess Cruises starts at $23,659 per person for 116 nights, meaning a per-night cost of $204. Departing Florida it travels the Panama Canal to West Coast USA, Australasia, Asia and the Mediterranean before crossing the Atlantic.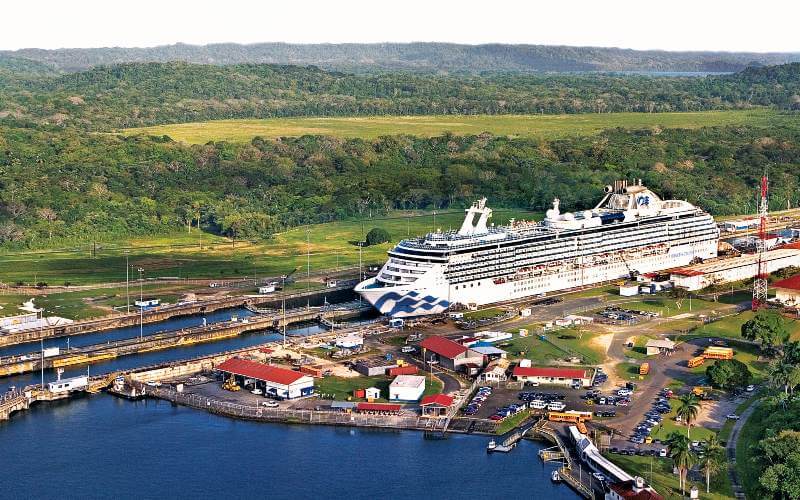 How much does Royal Caribbean's around-the-world cruise cost?
Royal Caribbean's Ultimate World Cruise is one of the longest world cruises ever, with an itinerary lasting 274 nights, with prices starting at $59,999 per person for a per-night cost of $218. It is split into four segments with the cheapest, the Ultimate Americas cruise, starting at $13,399.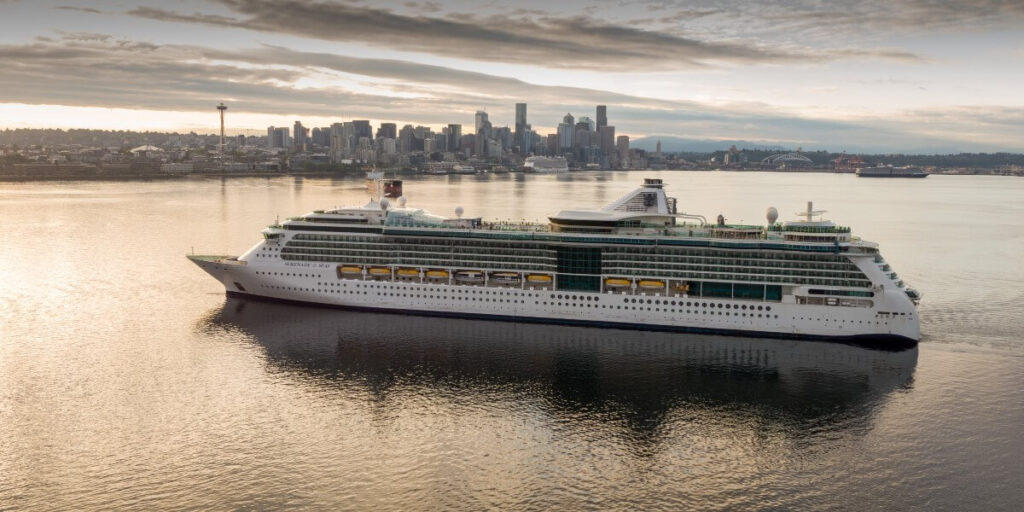 How much does the Oceania world cruise Cost?
Oceania's longest world cruise itinerary is a 199-night sailing that starts at $50,399 per person, which works out at $253 per person, per night. Guests can choose a free drinks package, 72 free shore excursions or $7,200 to spend on-board as part of their fare.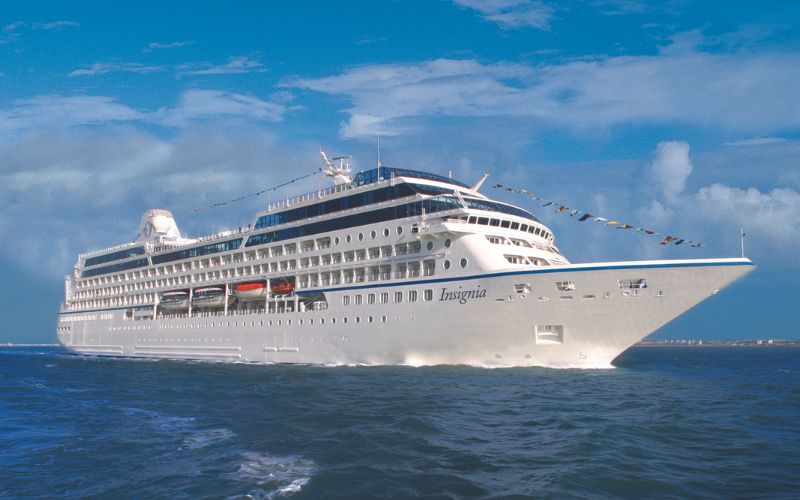 How much does a Viking world cruise cost?
Viking's World Cruise is a 137-night itinerary that starts at $48,698 per person, meaning a nightly cost of $355 per person. The sailing is not round-trip – it departs Fort Lauderdale and ends in London, via Mexico and western USA, Australasia, Asia, Africa and Europe. Flights are included.
How much does a Seabourn world cruise cost?
Seabourn's 2024 world cruise starts from $64,999 for a 144-night itinerary that travels from Los Angeles to Athens, resulting in a per-night cost of $451 per person. The cruise includes many smaller ports in the South Pacific and Asia, focussing on exploring destinations many other world cruises don't include.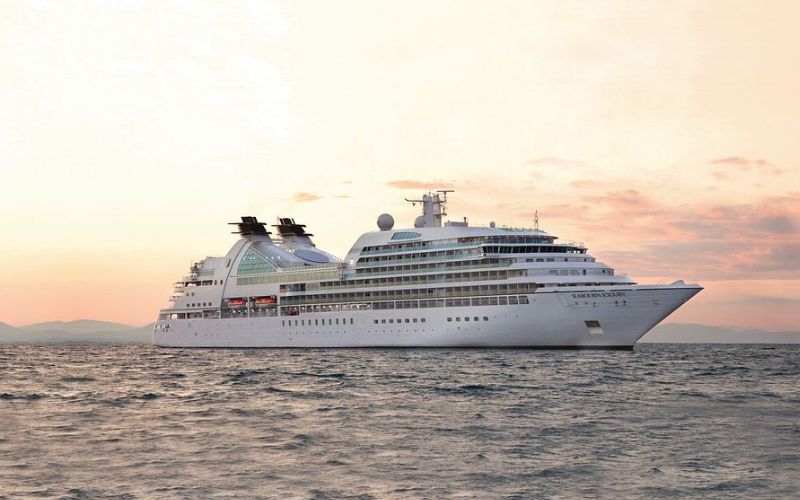 How much does a Hurtigruten world cruise cost?
Hurtigruten's world cruise starts at $42,174 per person for a 93-night itinerary, making for a per-night cost of $453 per person. This unique itinerary sails from the Arctic to the Antarctic, via both coasts of North America and the west coast of South America.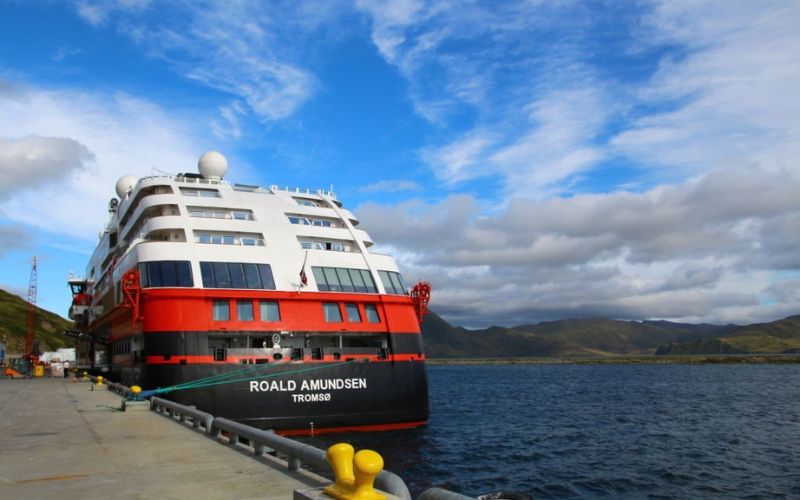 How much does a Crystal world cruise cost?
Crystal's full world cruises were cancelled when the cruise line ceased trading in early 2022. Now that the cruise line has returned, the longest itinerary is a 60-night full Mediterranean cruise that starts at $29,000 per person, or $483 per person, per night.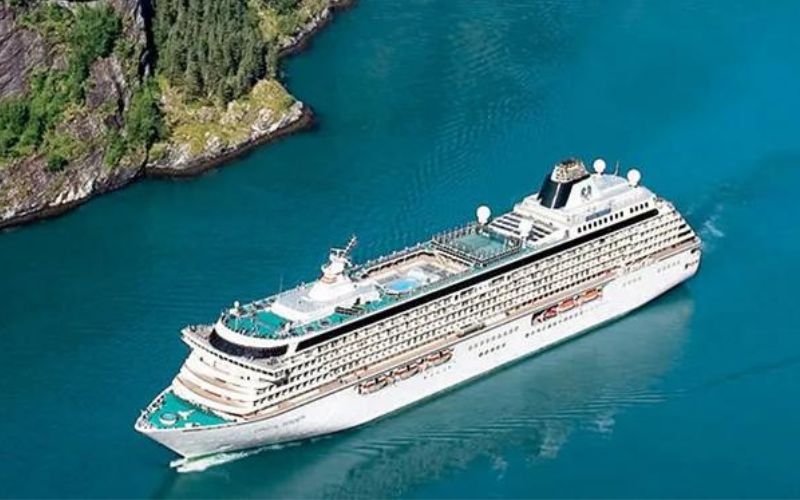 How much does a Regent Seven Seas world cruise cost?
An ultra-luxury world cruise with Regent Seven Seas starts at $98,499 per person for a 168-night itinerary, meaning a per-night cost of $586. Regent Seven Seas has multiple world cruise alternatives, including 132, 143, 150 and 154-night options.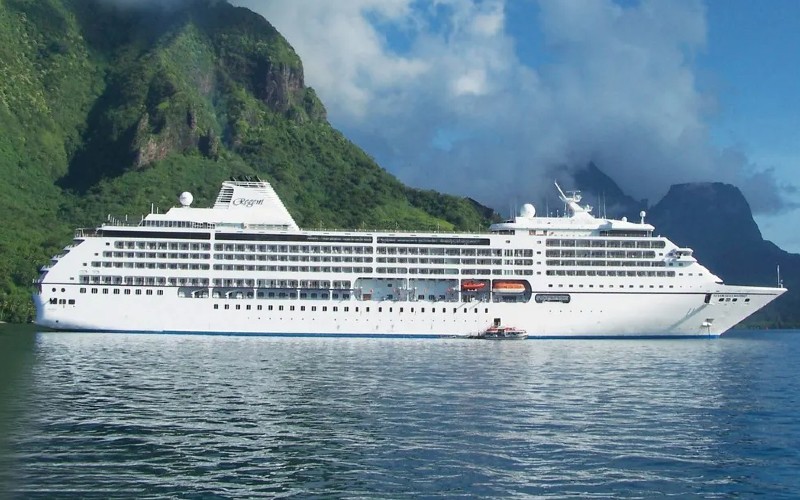 How much does a Silversea world cruise cost?
Silversea's 2025 world cruise lasts for 136 nights and starts at $99,000 per person, meaning a per-day cost of $728. The luxury world cruise sails from Tokyo to New York via Asia, Africa and both the Mediterranean and Northern Europe before crossing the Atlantic via Iceland and the Arctic.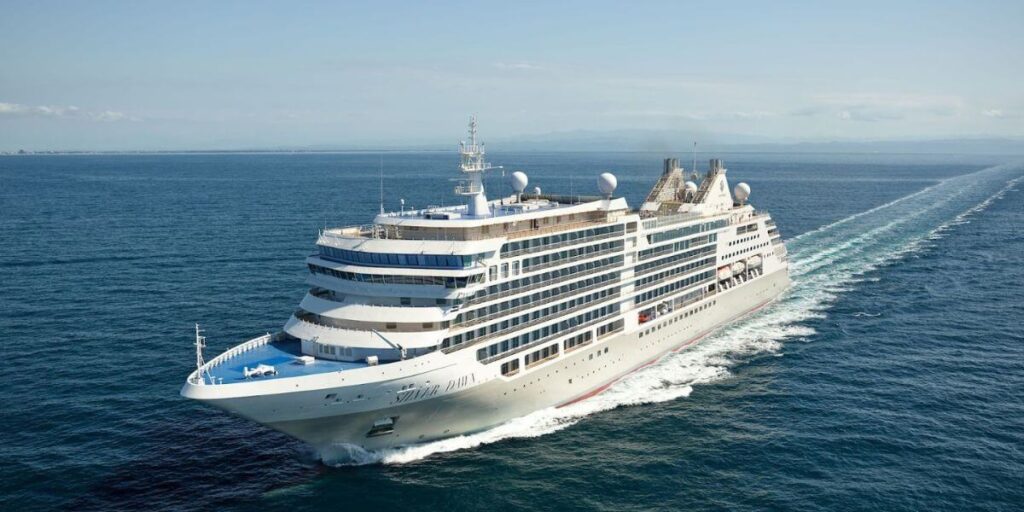 To Conclude
World cruises are definitely worth the cost if you have the money available. It is the easiest way to see the world, since your ship takes you to all sorts of interesting and exotic destinations, and you don't have the hassle of constantly packing and flying between each country.
If you want to get the best price on your world cruise, you'll want to book early – they are very popular itineraries and often go on sale as much as 3 years in advance.
Book the cheapest stateroom category you're comfortable with, and try to take advantage of whatever free drinks there are on board if drinks aren't included. Otherwise, over 3-6 months, you could rack up quite the bill!
And don't forget to choose an itinerary that covers everywhere you want to visit. It's worth looking at the top 10 ports in the world (according to the experts) if you need inspiration.
Related Posts: