In 2019, we set sail on a 14-night Mediterranean cruise onboard P&O Britannia, and our whole family had a fantastic time!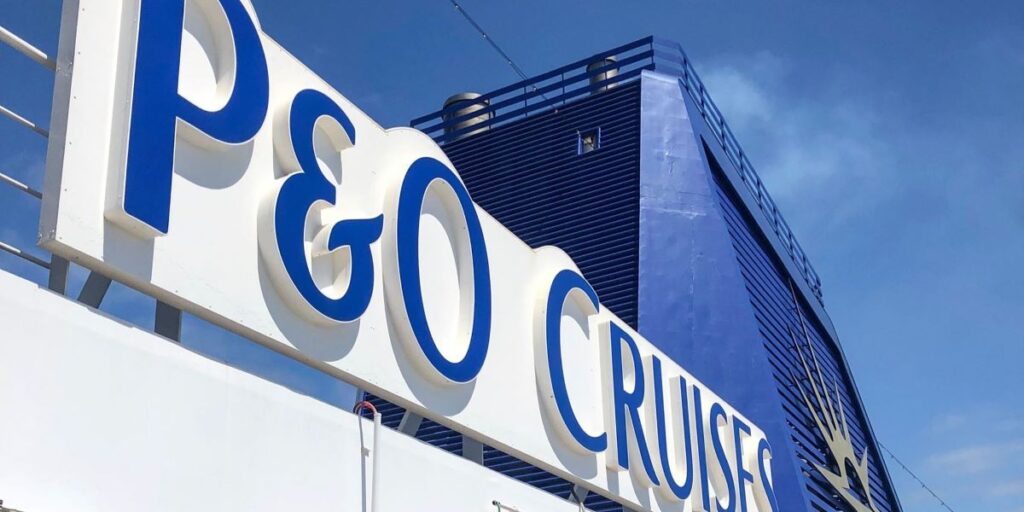 In this post, I list some of my favourite things that make P&O Cruises great for families and why I would recommend that you definitely should consider P&O Cruises for your next cruise holiday.
1. The Night Nursery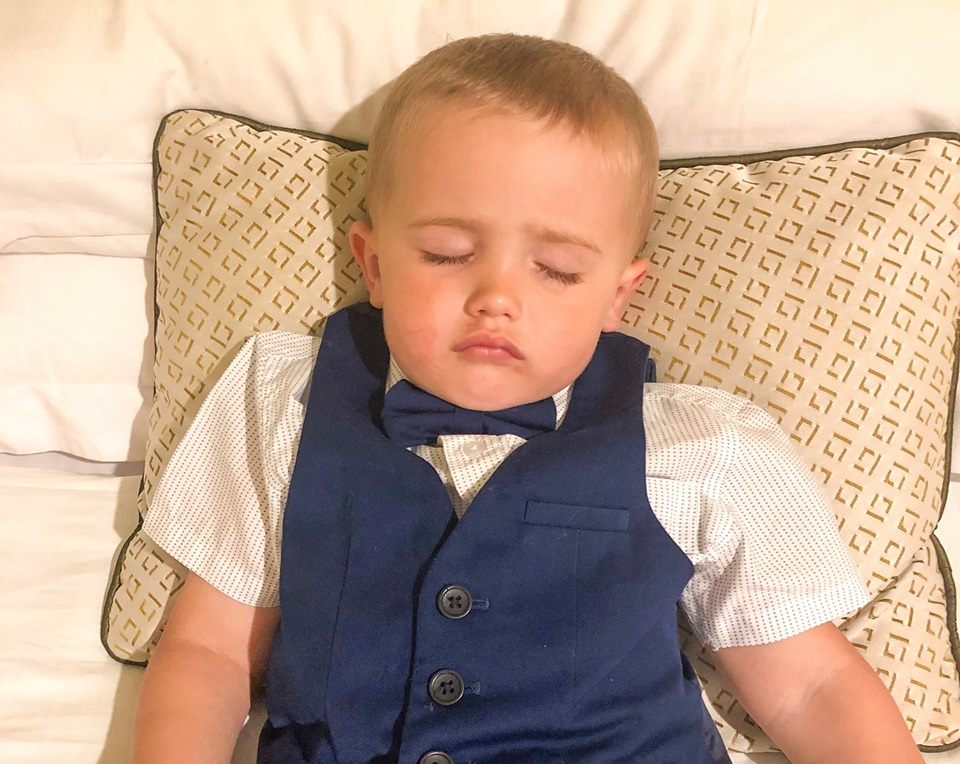 For anyone cruising with children under five, P&O Cruises' night nursery is an absolute godsend!
Open from 6 pm until 2 am each evening, parents can drop off their kids in a dark, quiet room, leaving two qualified members of staff to watch them while they sleep.
Nothing quite beats the feeling of skipping away from your happy children, with a glass of wine in your hand, knowing that you're free to do whatever you like! Leisurely five-course meal? Theatre? Casino? Late-night comedy? Yes to everything!
Sitting around the dinner table, sipping wine with our new-found friends each evening, the conversation would usually turn to our children. "Where are they?", our fellow diners would enquire.
"Oh, they're asleep", We'd reply.
"I bet that's quite expensive, isn't it?", They'd ask.
"Nope! It's free!"
Cue smug looks from us as we pour more wine.
The night nursery opens at 6 pm, and children must be silent in there so as not to wake the others. Unless they're old enough to understand that they must NOT wake the babies, they need to be either asleep or very sleepy when you settle them in to bed.
We'd usually leave our two in the kids' club next door until around 9 or 10 pm (it's open until 11), where they'd drift off watching a film, before moving them over to the night nursery.
2. Bring Your Own Booze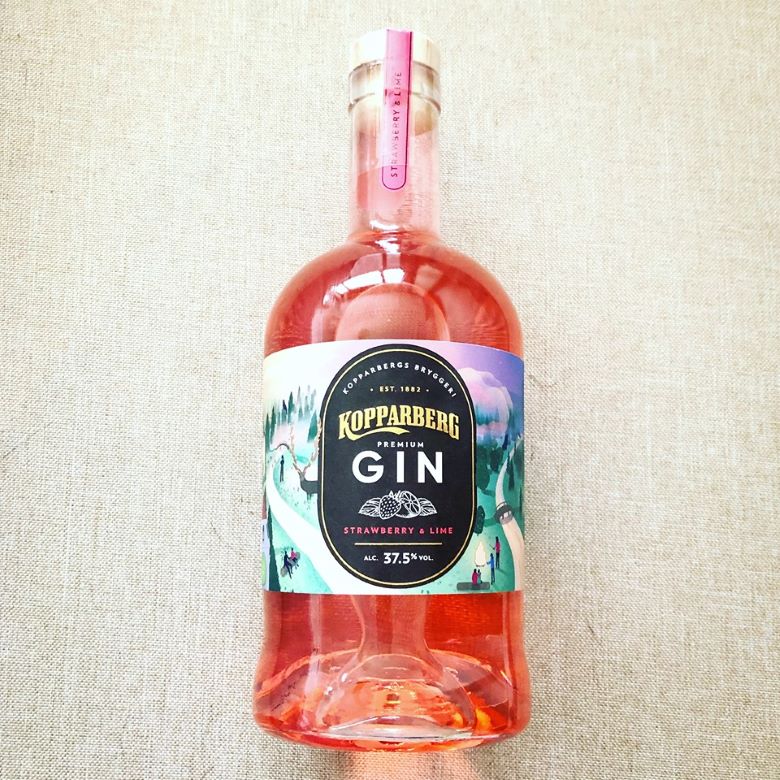 P&O Cruises are one of the few cruise lines to let you bring your own alcohol on board.
Guests are permitted up to 1 litre of alcohol per person, to be consumed in your cabin. I packed a litre of gin, the husband a litre of rum and several large bottles of lemonade to go with it.
Each evening, we'd call room service and ask for some ice (free of charge) and enjoy a couple of drinks whilst getting ready to head out for the evening.
Had we ordered all these drinks individually, based on 40 single measures in each litre bottle, it would have cost us £364!
NEW DEALS JUST RELEASED!
Don't miss the latest P&O Cruises offers…
3. Children's Tea
P&O Cruises offer a special children's tea at 5pm each evening. An area of the buffet is open just for families, with a whole host of daily-changing children's favourites such as pizza, spaghetti, fish fingers, potato letters, fruit and vegetables.
Of course, children are welcome to eat at any other time, and in any of the restaurants, but we found the kids' tea to be so convenient. We'd make sure the children enjoyed a decent meal around 5pm, before sending them off to the kids' club at 6pm so that we could enjoy our evening in peace.
"You're not allowed in kids' club until you've finished your vegetables" always seemed to work well to get them to eat the green things too!
Suggested read: P&O Cruises Menus
4. The Breakfast Buffet
Another highlight of our cruise was the breakfast buffet! I particularly liked that it was open from 6am until 12pm. That's six full hours of breakfast time! I even had two breakfasts some days!
As I get up at the crack of dawn with the kids almost every day of the year, I hate the thought of them wanting to sleep in on holiday (which they often did, thanks to the evening fun of the kids' club) only for me to have to set an alarm to not miss breakfast. No such worries with P&O Cruises!
Breakfast was also served in the main dining room for those who fancy a more formal affair. Or you can also have room service free of charge, delivered at a time to suit. Just hang a card on your door when you go to bed saying what you want and when.
5. The Snacks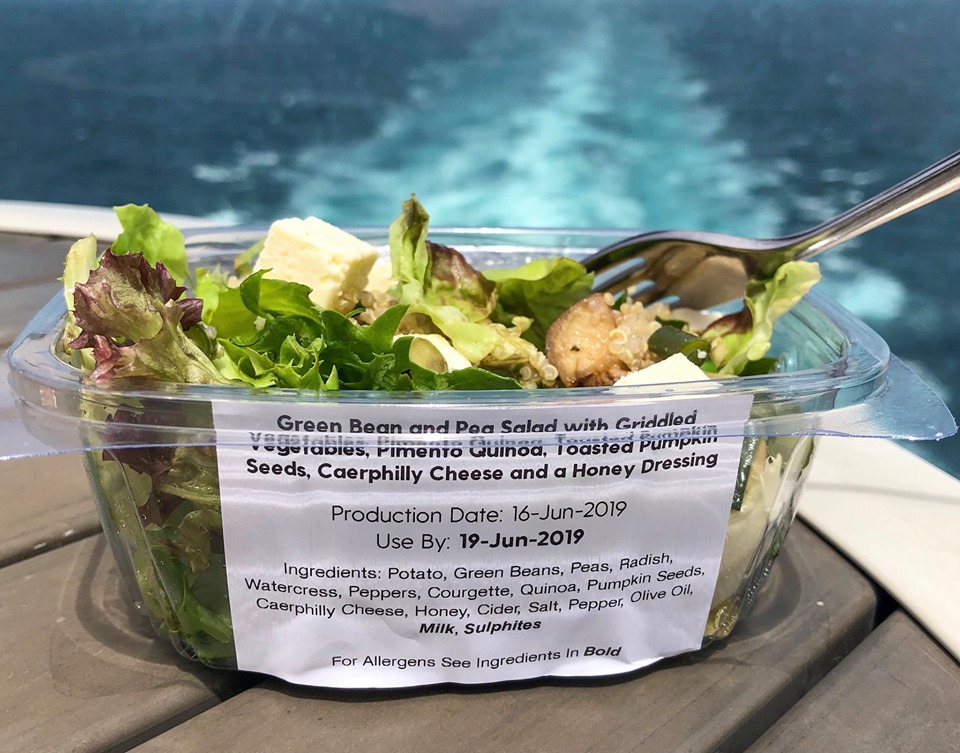 So, it's beginning to sound like I'm a bit obsessed with food, but let me tell you about the Grab and Go bar!
By the pool on P&O Britannia, there are big fridges stocked with sandwiches, salads and desserts. You can just walk up and take whatever you want – free of charge. This is perfect for someone like me who is trying to be healthy but is also a bit lazy and can't resist food!
By the pool, you'll also find a never-ending supply of pizza, chips, burgers, hot dogs and salads, which are constantly being freshly prepared, so you can just pick up whatever you like and go.
Like a late-night snack? Head to the buffet, and you'll always find tasty treats, from potato wedges and noodles to cake and brownies.
6. The White Company toiletries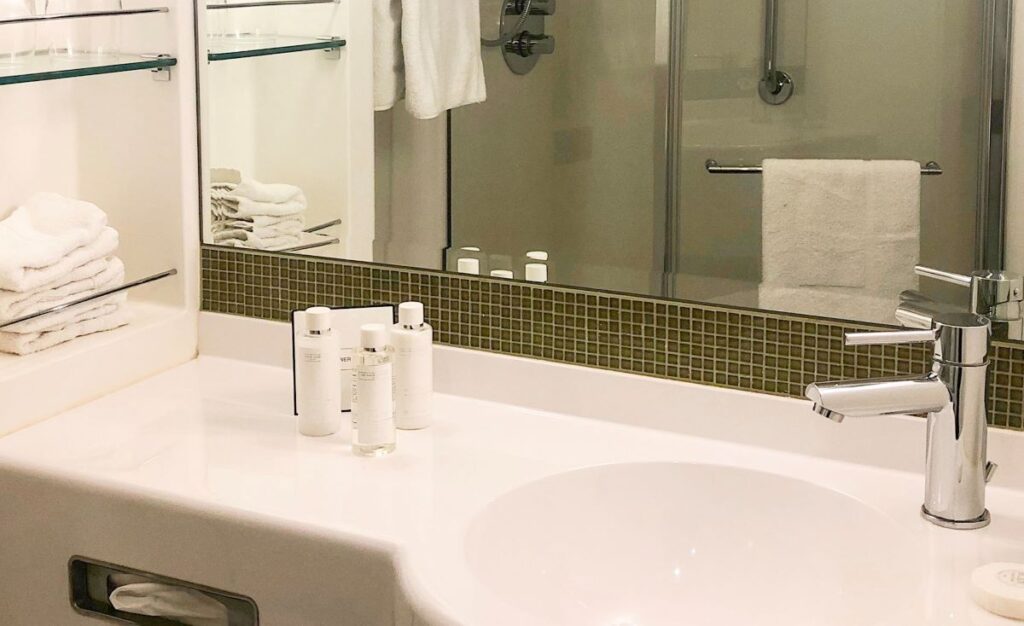 Who doesn't love complimentary toiletries? On board P&O Cruises, the shampoo, conditioner, shower gel and body lotion are all from The White Company and smell absolutely gorgeous!
I loved the toiletries so much that I had a look for them online and they are available to buy for around £15 per bottle. So it's not the cheap stuff – but a really nice treat to find in your bathroom on board.
7. The In-room Television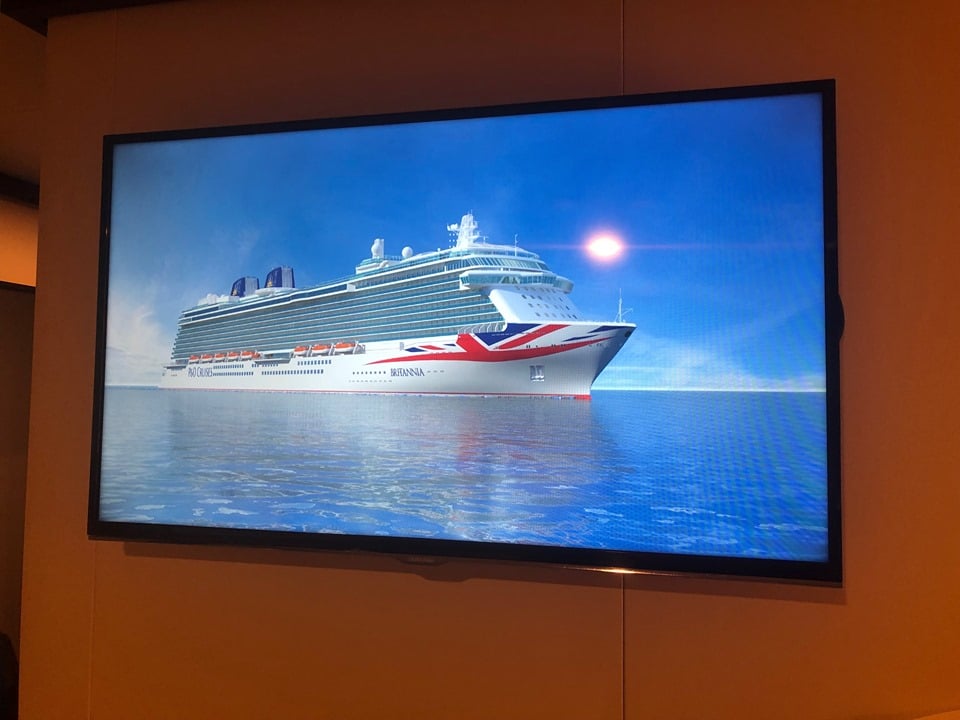 Now I'm never one for watching TV on holiday, but the in-cabin televisions on board Britannia are worth a mention.
For starters, they're really big! And you'll find so much on there – cartoons, news channels, all kinds of movies, sports, weather, lots of radio stations and even a map showing where the ship is.
I also liked the bridge cam channel. If, like us, you're in an inside cabin, switch the TV to the bridge cam to create a virtual window and to help you decide how to dress for the weather!
8. The Price!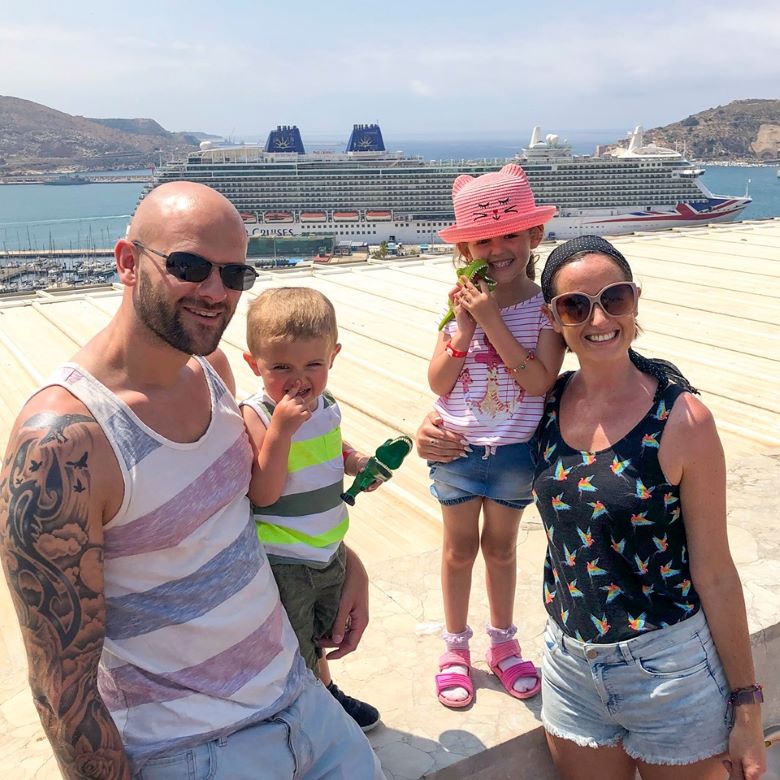 I work in the cruise industry, so spend a lot of time looking at cruises, and P&O Cruises seem to always come out cheaper than other cruise lines offering similar itineraries.
Whilst you won't find water slides, rock-climbing walls and ice-rinks on board P&O cruise ships, the quality of service, food, entertainment and accommodation is just as good.
So, if you're conscious of your budget or have been saving for a while for your cruise, I'd definitely recommend this cruise line as one to try.
Read more: How To To Find Family Cruises With Free Child Places
What's more, P&O Cruises don't add on a charge for tips (also known as gratuities) as most other cruise lines do.
Tips can cost anything up to £15 per person, per day – so with P&O Cruises you're saving up to £420 on a two-week cruise for two people just on the cost of tips! Of course, if you still want to tip any members of staff they won't refuse it, but this is in no way expected.
NEW DEALS JUST RELEASED!
Don't miss the latest P&O Cruises offers…
Related Posts: