While many cruise lines focus on the Caribbean during the winter months, many will also incorporate Mexican destinations into their itineraries – either on the east coast, from the typical departure ports along the US east coast, or on the western side of the country from ports such as LA and San Francisco.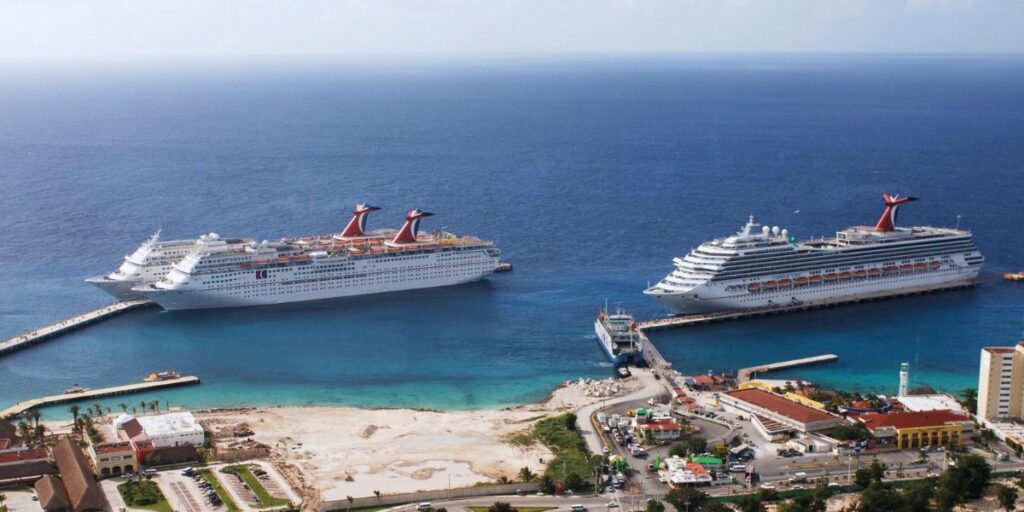 Mexico is a thrilling country – it has stunning beaches, amazing history, and a lively culture with plenty of great food and drink too. A cruise to Mexico is certainly never boring.
It's pretty big too, the 13th largest country in the world by area and with over 126 million people. So, as you can imagine, it has quite a lot of cruise ports!
In this guide I'll take you through all the cruise ports in Mexico, which cruise lines sail there, and the best things to see and do during your visit.
How many cruise ports are in Mexico?
There are currently 20 cruise ports in Mexico with scheduled cruise visits in the next couple of years, although there are a couple more ports that ships have previously visited as well.
The biggest cruise port is Cozumel, which is actually one of the most popular cruise ports in the world – fourth for total passengers according to the most recent data released (although this is a couple of years old now – source).
The cruise ports in Mexico are:
Cozumel
Costa Maya
Ensenada
Cabo San Lucas
Progreso
Puerto Vallarta
Mazatlan
Huatulco
Puerto Chiapas
San Jose del Cabo
Campeche
Acapulco
Manzanillo
Loreto
Guaymas
Topolobampo
Santa Rosalia
La Paz
Playa del Carmen
Ixtapa-Zihuatanejo
Where do Mexico cruises depart?
Cruises to Mexico have different departure ports based on which coast of Mexico you're sailing to. Cruises to Cozumel and ports on the eastern side tend to depart from ports in Florida and Texas, while cruises to Ensenada and ports on the west side will depart from Los Angeles or San Francisco.
Mexico is essentially divided in half when it comes to cruising, and while some itineraries might cruise along the Panama Canal and therefore be able to visit both coasts, these are longer trips and so are rare.
If you have a particular Mexican port you want to visit, you'll need to make sure you look for sailings from a port that serves that side of the country.
Map of Mexico Cruise Ports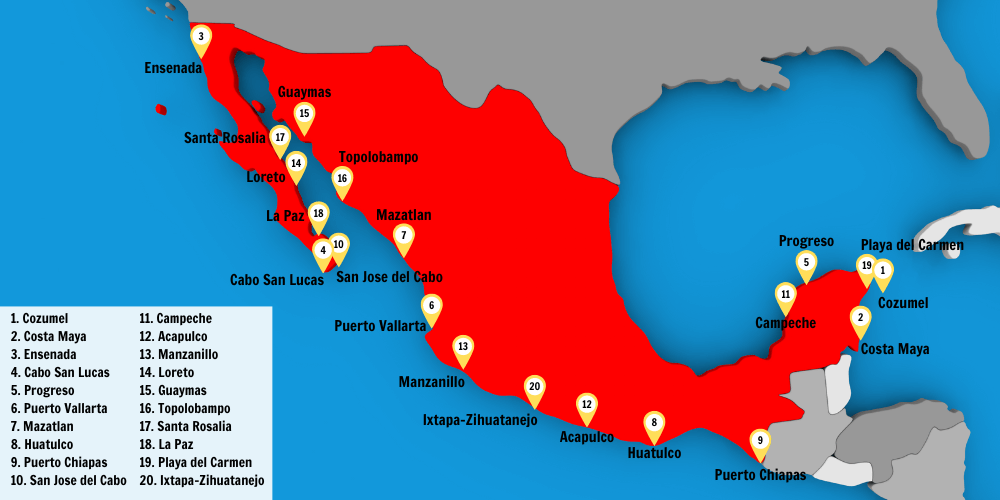 Are cruise ports in Mexico safe?
Mexico's safety record is not the best and there have been instances of violence and crime that can deem some areas unsafe. Generally, if you travel with caution and stick to official shore excursions, you should be safe. Cruise lines monitor safety advice and will drop ports from itineraries if needed.
Mexico is a thrilling, vibrant country but it is not without issues and there may be times that a port is removed from sailings when safety warnings reach a certain level, even if those warnings apply mainly to non-tourist areas.
Cruise lines' priority will always be guest safety, especially with the potential liabilities they could be sued for if they were reckless in taking guests to an unsafe area. So in summary, you should be fine if you travel to Mexico on a cruise but it's still always best to practice common sense safety.
List of All Cruise Ports in Mexico
1. Cozumel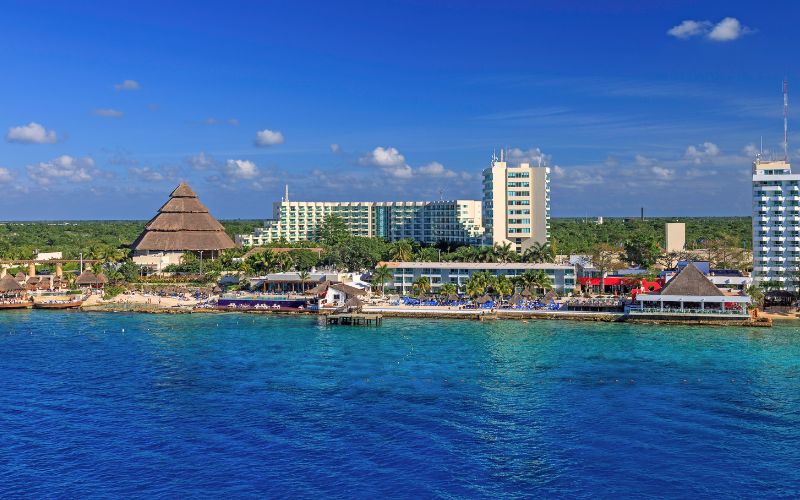 Cruise lines visiting Cozumel:
Royal Caribbean
Carnival
Celebrity Cruises
Princess
NCL
Virgin Voyages
Disney Cruise Line
MSC Cruises
Holland America Line
Viking Ocean Cruises
P&O Cruises
TUI Cruises
American Queen Voyages
Ponant
Seabourn
AIDA
Oceania
Silversea
Windstar
Regent Seven Seas
You can see just from the number of cruise lines – Cozumel is an exceptionally popular port. It's an island off the coast of Mexico that is well known for its excellent scuba diving opportunities and its beautiful scenery.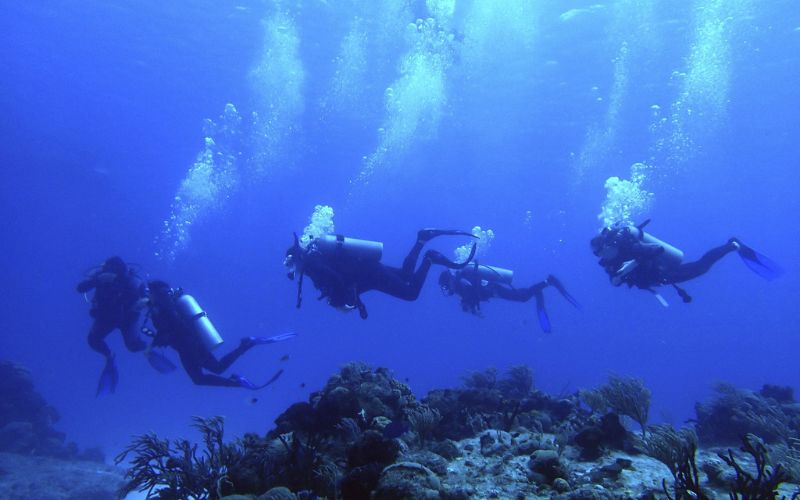 But it's also home to some fantastic restaurants and shops too. There's loads to explore, and some incredible tastes to sample (not just Mexican but global cuisine as well).
Cozumel is stunning, and always an adventure. And if you're feeling adventurous, there are also some nude and topless beaches that you can visit.
2. Costa Maya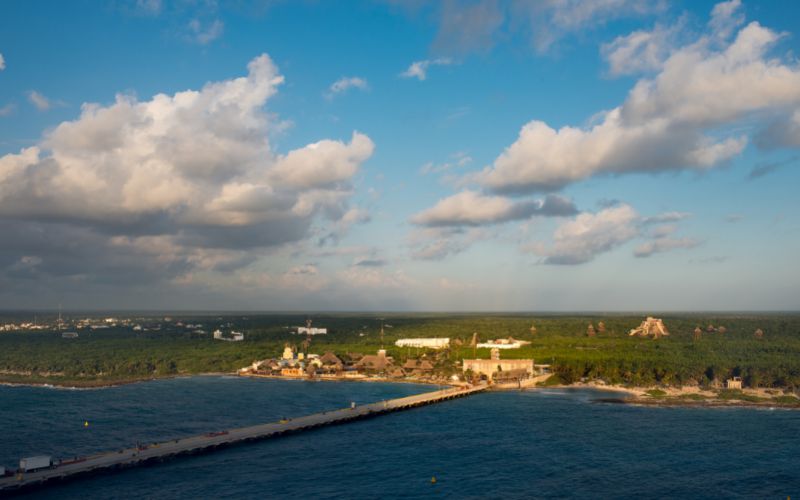 Cruise lines visiting Costa Maya:
Royal Caribbean
Carnival
Celebrity Cruises
Princess
NCL
Virgin Voyages
Disney Cruise Line
MSC Cruises
Holland America Line
TUI Cruises
Oceania
Regent Seven Seas
Azamara
Costa Maya is another extremely popular port in Mexico, and part of the Quintana Roo region, south of Cozumel and close to the Belize border.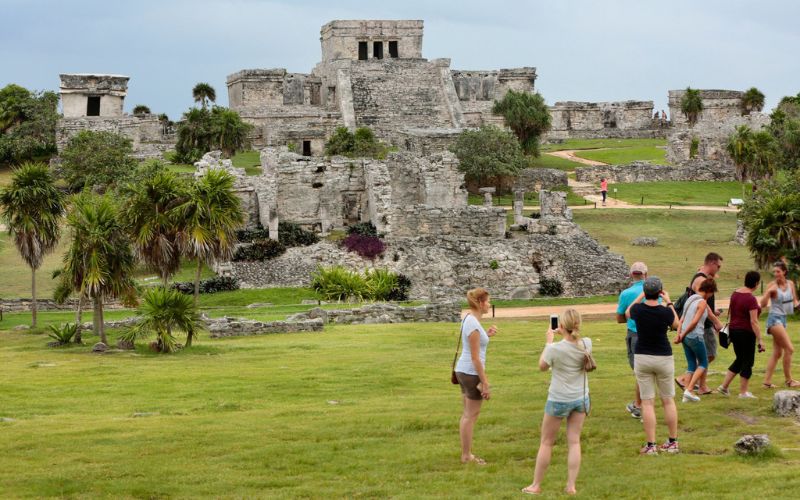 What makes Costa Maya so appealing is the variety that it offers – guests can explore ancient Mayan archaeological sites, or head to the modern shopping mall or the epic slides of the waterpark. It's a friendly, lively destination that truly has something for everyone.
3. Ensenada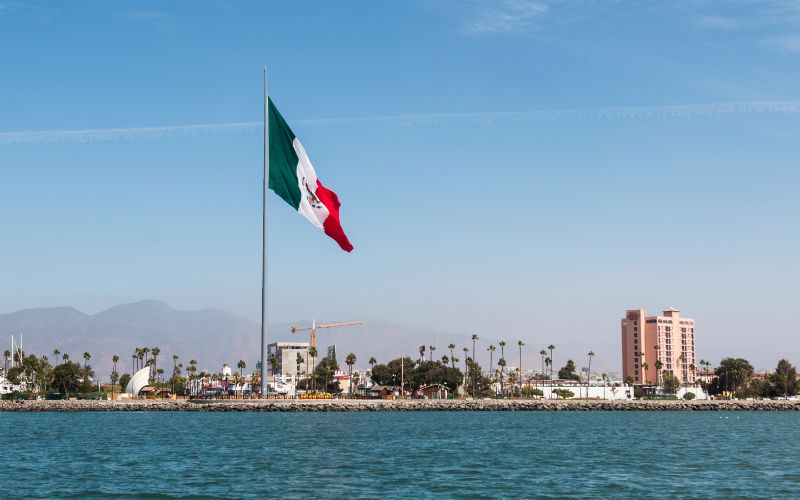 Cruise lines visiting Ensenada:
Royal Caribbean
Carnival
Celebrity Cruises
NCL
Disney Cruise Line
Holland America Line
Oceania
The largest of the cruise ports on Mexico's west coast, Ensenada is very close to the border with the US and has a warm, almost Mediterranean-esque climate.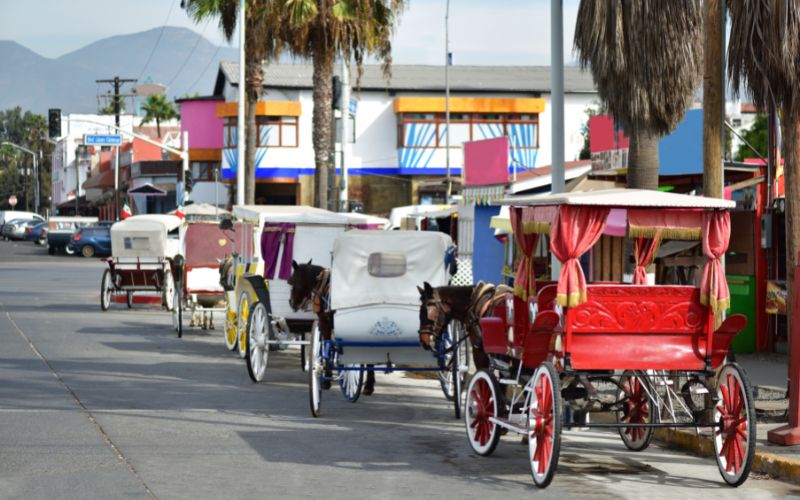 It's not the fun-packed destination that Cozumel and Costa Maya are, but instead has activities aimed more at adults, including tours of the excellent local wineries and restaurants, and guided drives around the local heritage.
4. Cabo San Lucas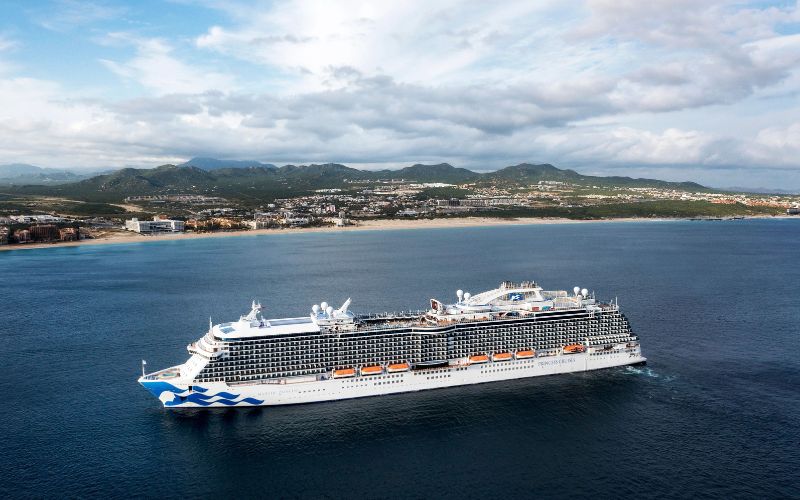 Cruise lines visiting Cabo San Lucas:
Royal Caribbean
Carnival
Celebrity Cruises
Princess
NCL
Disney Cruise Line
Holland America Line
Viking Ocean Cruises
Regent Seven Seas
Cabo San Lucas is one of the safest ports in Mexico and is great for whale spotting during the winter months. You can also enjoy some fantastic snorkelling and scuba diving if you want to see the varied underwater wildlife.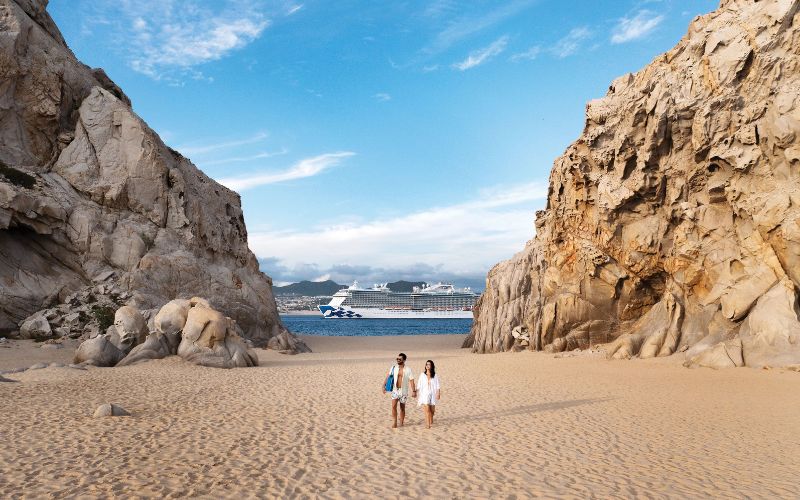 Otherwise, the port serves as a gateway to the lively city of San Jose, or you can just explore the sandy beaches and sunbathe for the day.
5. Progreso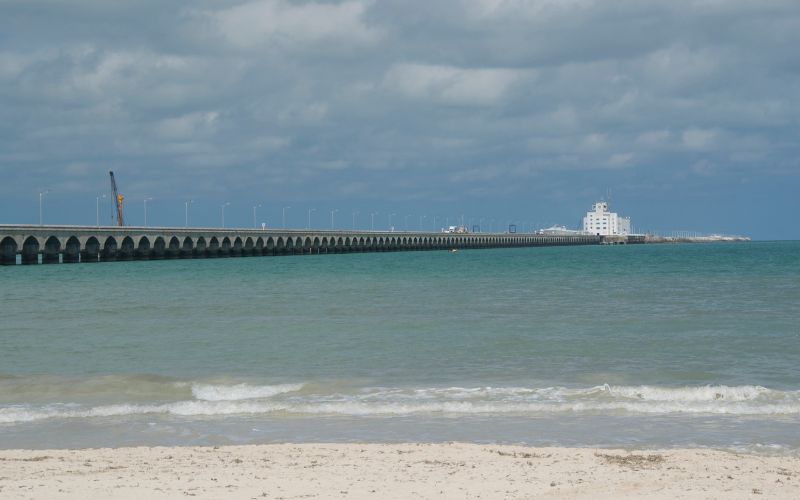 Cruise lines visiting Progreso:
Royal Caribbean
Carnival
Disney Cruise Line
Ponant
American Queen Voyages
Progreso is the primary port of the Yucatán Peninsula where you'll find some stunning beaches and incredible Mayan ruins. It's also the gateway to Chichen Itza, one of the Seven Wonders of the World.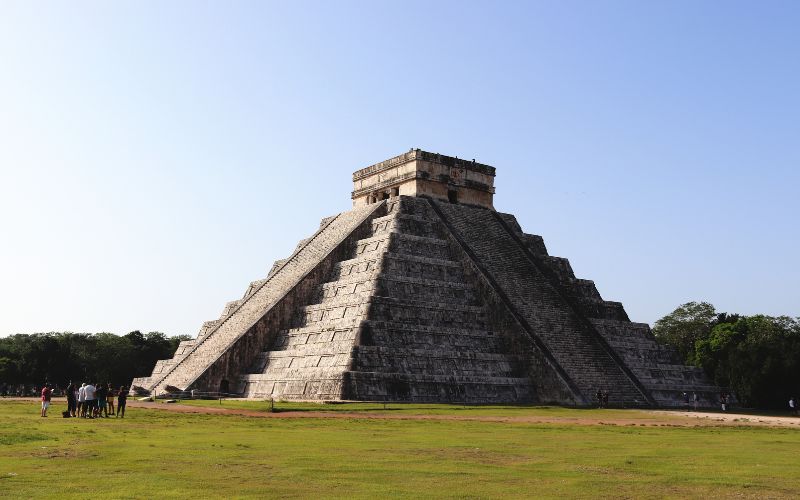 The town itself doesn't have a lot to offer beyond the world's longest cruise pier – at 6.5km long you'll definitely want to use the free shuttle buses to get to town.
6. Puerto Vallarta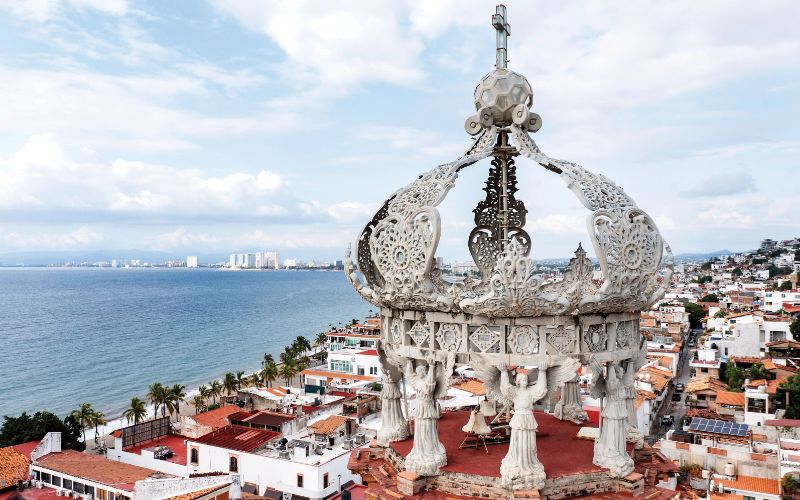 Cruise lines visiting Puerto Vallarta:
Royal Caribbean
Carnival
Celebrity Cruises
Princess
NCL
Holland America Line
Disney Cruise Line
MSC Cruises
Oceania
The beaches to the north and south of Puerto Vallarta's bay – where three cruise piers are located – are some of the best in Mexico. But if you want to try something more active, there's more fascinating archaeological sites nearby with artefacts from the Aztecs, Toltecs and more.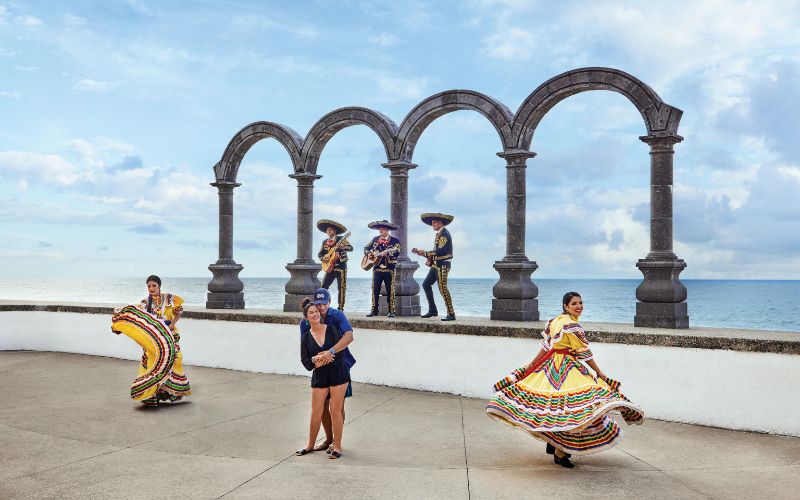 Also worth a trip is Old Vallarta, a romantic collection of ancient streets that is now home to quaint restaurants and cafes.
7. Mazatlan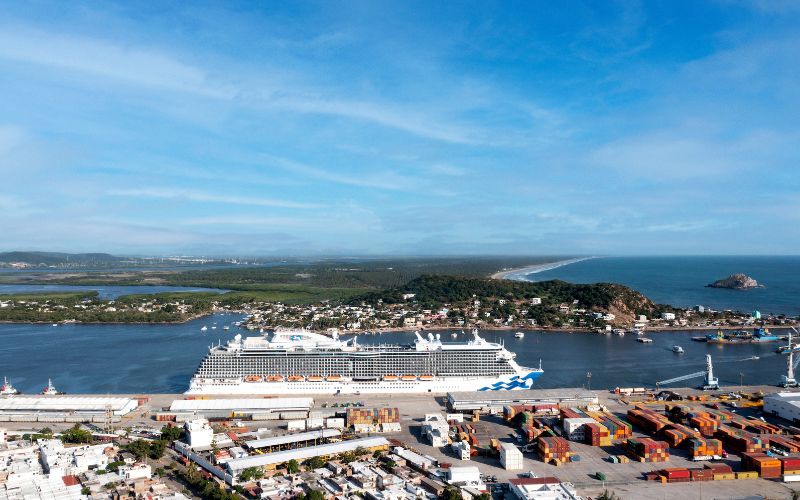 Cruise lines visiting Mazatlan:
Royal Caribbean
Carnival
Celebrity Cruises
Princess
NCL
Holland America Line
Disney Cruise Line
Oceania
Mazatlan is a large port city on the Pacific coast of Mexico with two different districts worth exploring. The old town is nearer the port and has colonial buildings with a lot of cafes and bistros, while the Zona Dorado district has various bars and shops filled with intricacies.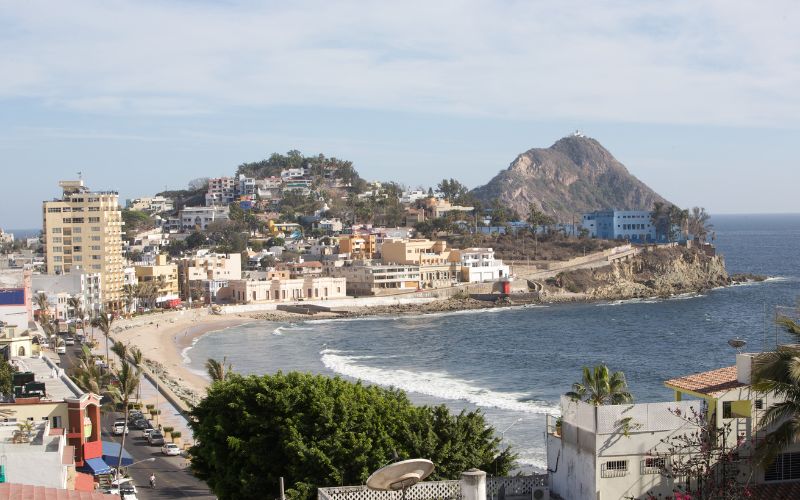 The resort town has some stunning white-sand beaches too. If you like to relax then head to Playa Olas Altas, but if you prefer your beach to have more of a party atmosphere then Playa las Gaviotas is more for you.
8. Huatulco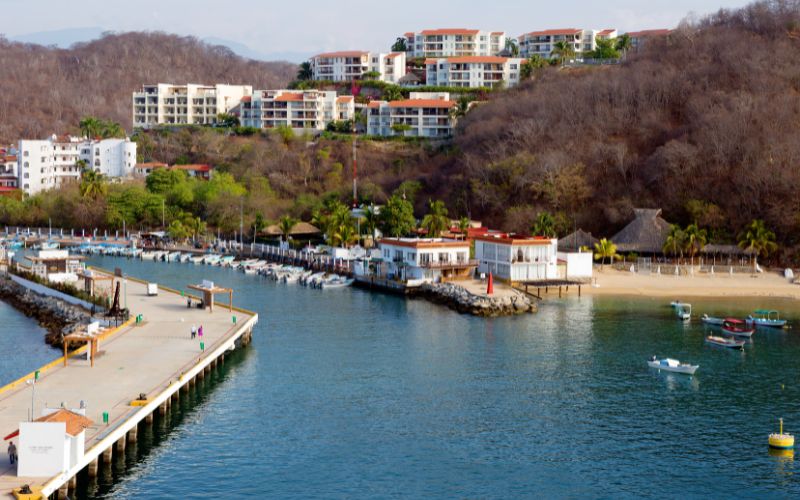 Cruise lines visiting Huatulco:
Royal Caribbean
Celebrity Cruises
NCL
Princess
Holland America Line
P&O Cruises
Cunard
Seabourn
Phoenix Reisen
Scenic Ocean Cruises
American Queen Voyages
Huatulco is a really small town with a population of around 50,000, but it is growing in popularity as a tourism (and specifically a cruise) destination. It hosts a number of luxury resorts in the 9 bays around the area, while inland there is a famous archaeological site called Bocana del Rio Copalita, which has temples and museums to explore.
9. Puerto Chiapas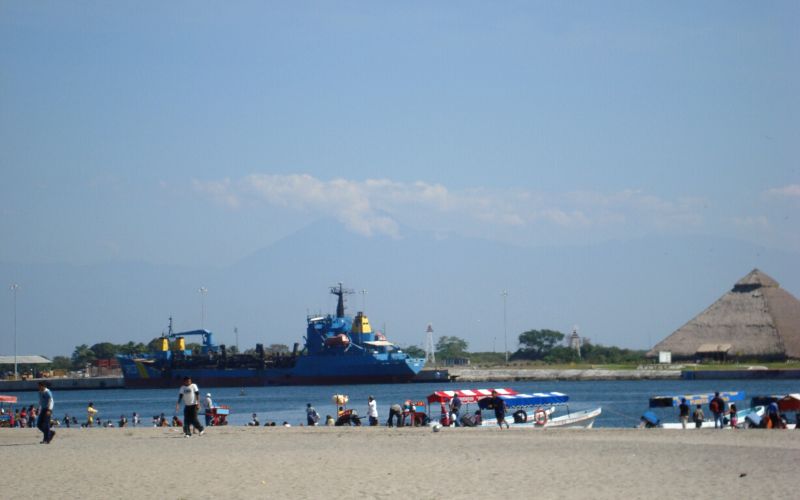 Cruise lines visiting Puerto Chiapas:
Holland America Line
Oceania
Phoenix Reisen
American Queen Voyages
Seabourn
There isn't much to see in the immediate vicinity of Puerto Chiapas, but there are plenty of exciting shore excursions within a short drive. Explore banana, coffee and cacao plantations, or tour the ruins at Izapa – smaller than nearby temples but just as fascinating.
10. San Jose del Cabo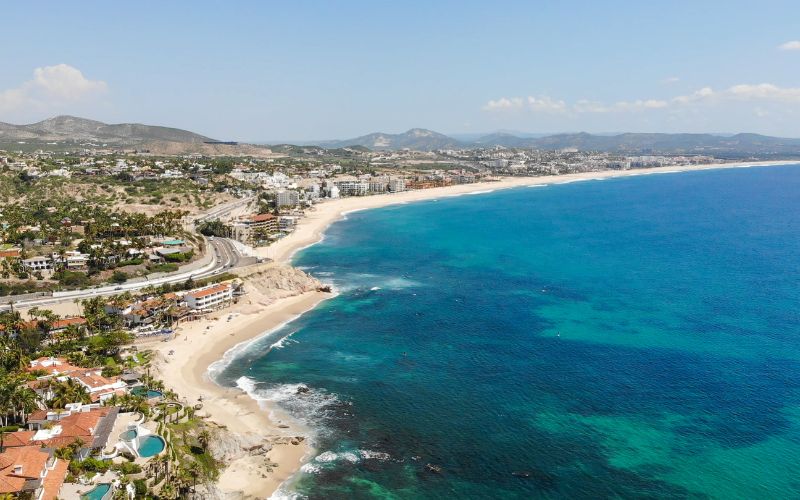 Cruise lines visiting San Jose del Cabo:
Lindblad Expeditions
UnCruise Adventures
Most cruise ships visiting San Jose del Cabo will dock at the much larger Cabo San Lucas, but there are a couple of small niche cruise lines that dock here. Guests can explore the peaceful marina in this area, or take transport into the city to explore the stunning beaches, great restaurants and lively bars.
11. Campeche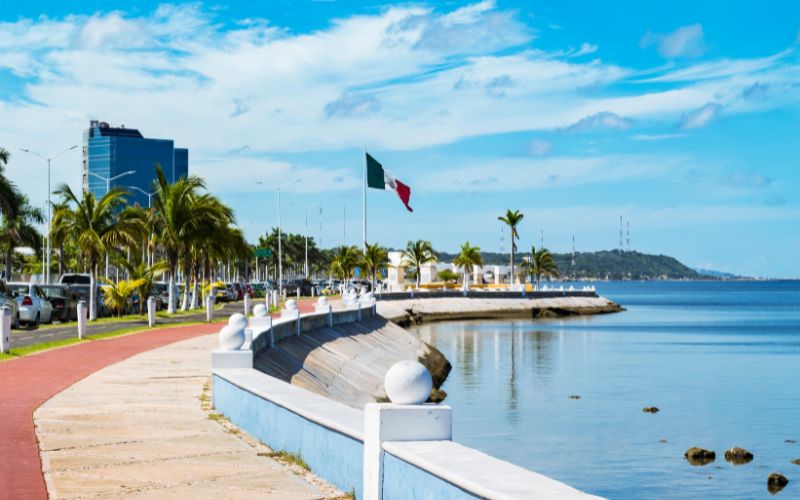 Cruise lines visiting Campeche:
Campeche is one of the smaller ports in Mexico, situated on the Yucatán Peninsula. It's only the smaller ships of American Queen Voyages that call here, with guided tours of the local colonial architecture and nearby Mayan ruins being the main highlights.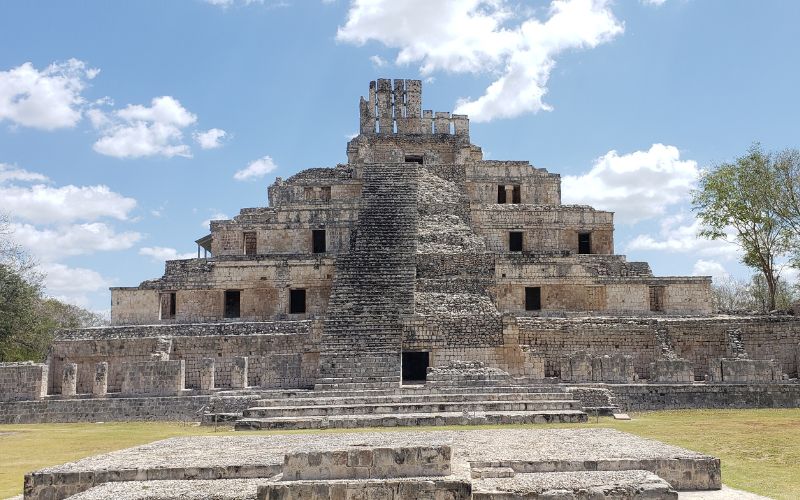 12. Acapulco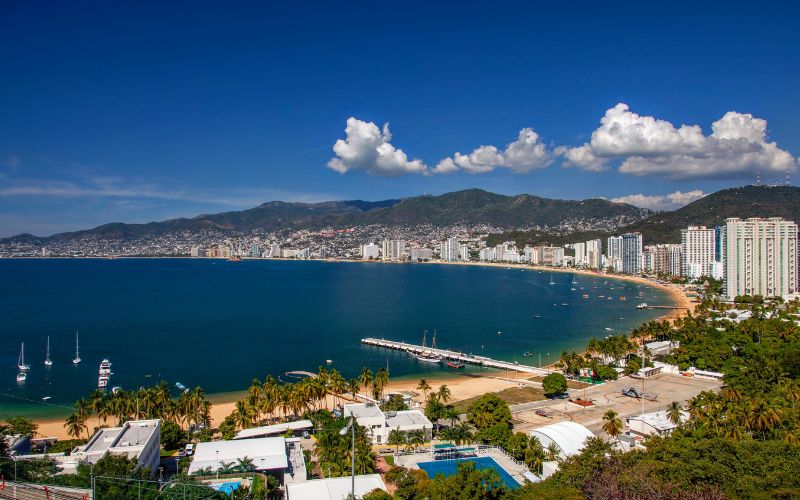 Cruise lines visiting Acapulco:
NCL
Regent Seven Seas
Oceania
Phoenix Reisen
Fred Olsen
Acapulco is not the cruise destination it once was, as many cruise lines have withdrawn from the destination due to rising crime rates. Some ships still visit this lively city known for its party atmosphere, and guests who use caution will enjoy exploring the great restaurants and bars within a short walk of the terminal, as well as the stretching sandy beaches.
13. Manzanillo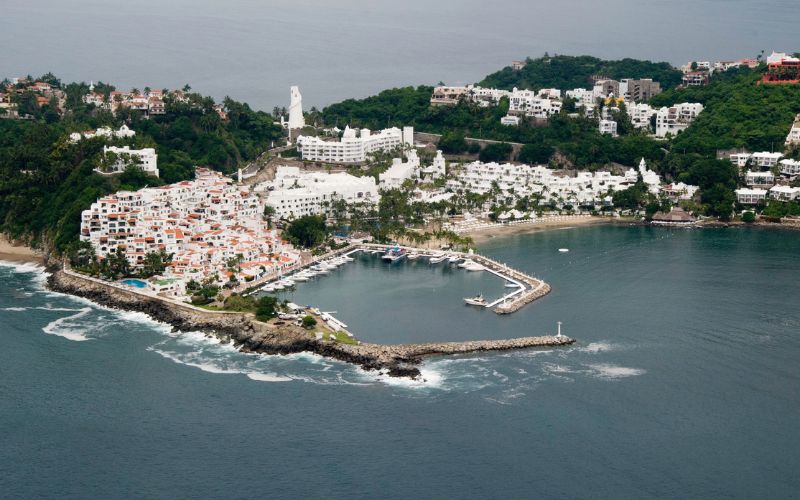 Cruise lines visiting Manzanillo:
NCL
Princess
Holland America Line
P&O
Oceania
American Queen Voyages
One of the larger ports on the Mexican Riviera, Manzanillo is home to two distinct bays. Manzanillo Bay is closer to the downtown area, while Santiago Bay is a little further away but has some fascinating reefs and shipwrecks to explore on a scuba diving or snorkeling excursion. The city itself is host to some charming architecture that is best explored on a guided tour.
14. Loreto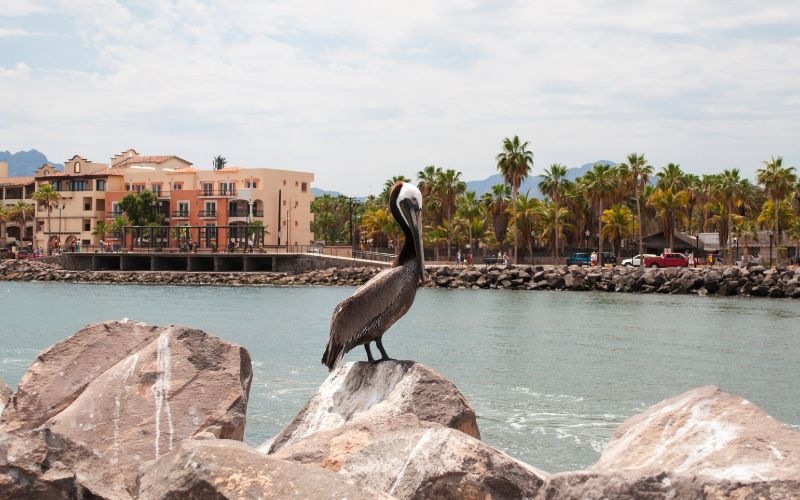 Cruise lines visiting Loreto:
Princess
Holland America Line
Scenic Ocean Cruises
Lindblad Expeditions
Guests exploring Loreto can wander through the town to see the various historical buildings, designated as official landmarks by the government. Alternatively, the nearby island of Isla Carmen is uninhabited and the waters are teeming with wildlife – ideal for a scuba diving excursion.
15. Guaymas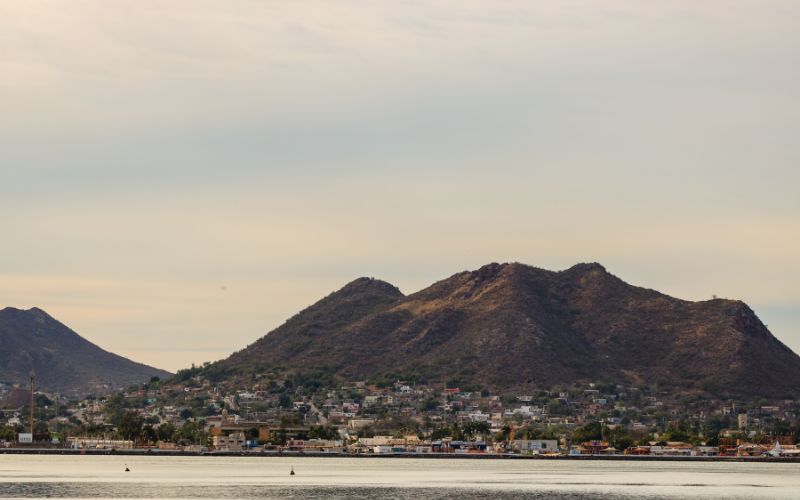 Cruise lines visiting Guaymas:
Guaymas is a quiet port in the Sea of Cortez. From here, guests can travel to San Carlos, which has scenic beaches and bays to explore. Nature cruises are a great way to see the wildlife in the area, or get even closer by swimming with dolphins.
16. Topolobampo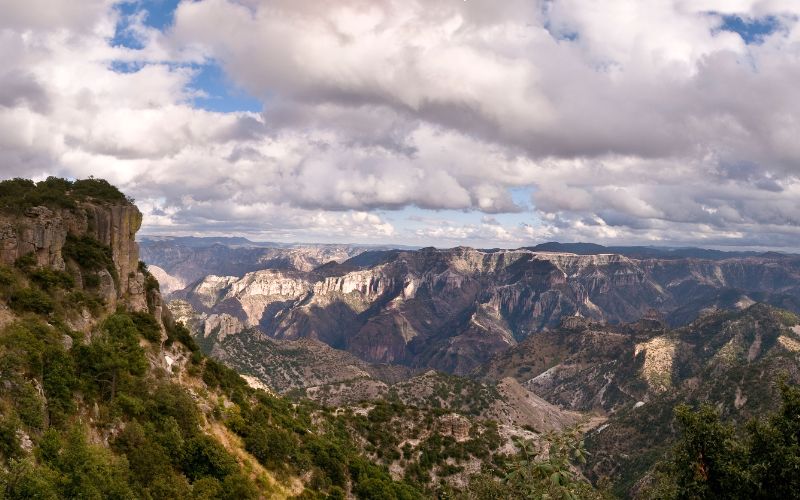 Cruise lines visiting Topolobampo:
Even on their website, Holland America boasts of being the only cruise line to visit this peaceful and scenic destination. There's still plenty to see, including cruises that get you close to bottlenose dolphins, and a stunning train journey through the Copper Canyon.
17. Santa Rosalia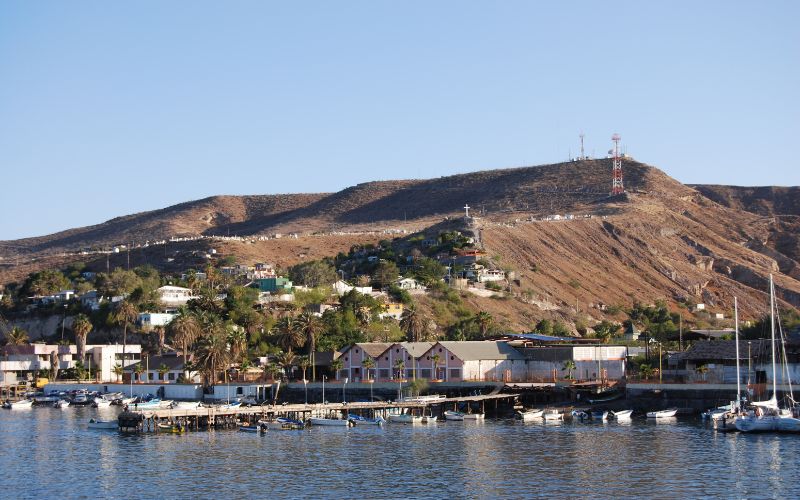 Cruise lines visiting Santa Rosalia:
Another small Sea of Cortez port, this is a great location if you want to learn about some of the copper mining history of this region, or just wander around the tranquil marina. It's small, but picturesque and welcoming.
18. La Paz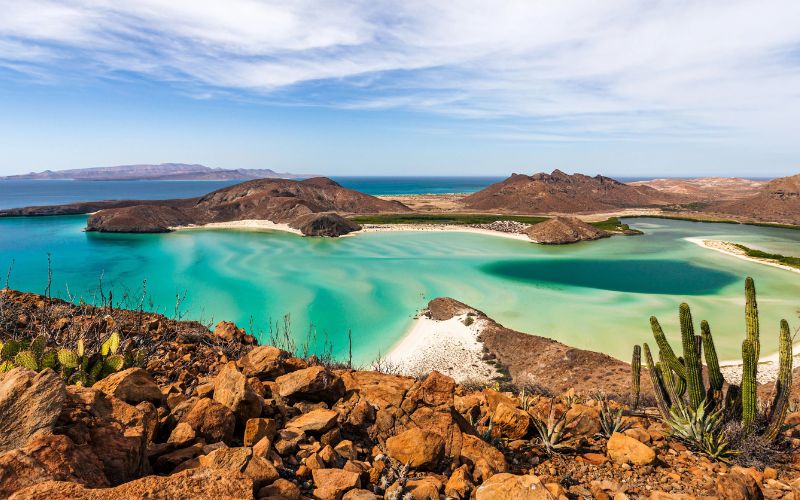 Cruise lines visiting La Paz:
Princess
Holland America Line
UnCruise Adventures
American Queen Voyages
La Paz is one of the larger ports on the Sea of Cortez and it's a great location for water sports including snorkelling, kayaking and scuba diving. If you're not quite feeling that active, you can explore the charming seaside resorts nearby, wandering along pristine white sandy beaches.
19. Playa del Carmen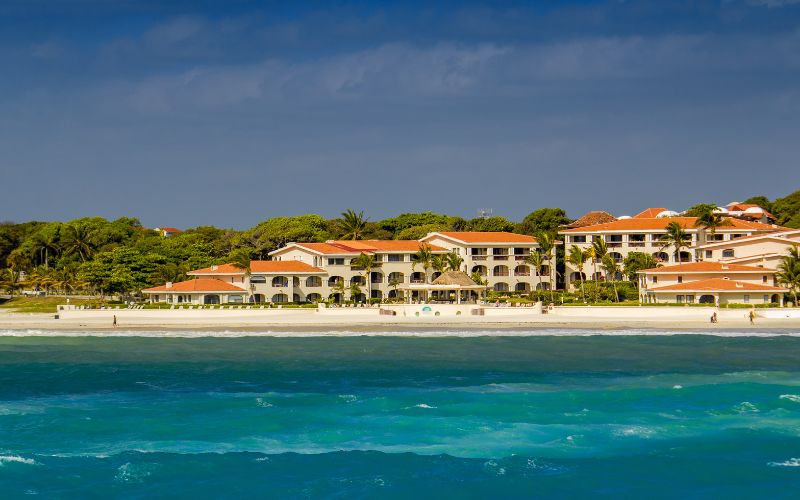 Cruise lines visiting Playa del Carmen:
Playa del Carmen is a small port city in the Quintana Roo state that has some beautiful beaches of its own. But many people use this port to travel to Cancun, which is famous for its spectacular shorelines, as well as fun bars and restaurants.
20. Ixtapa-Zihuatanejo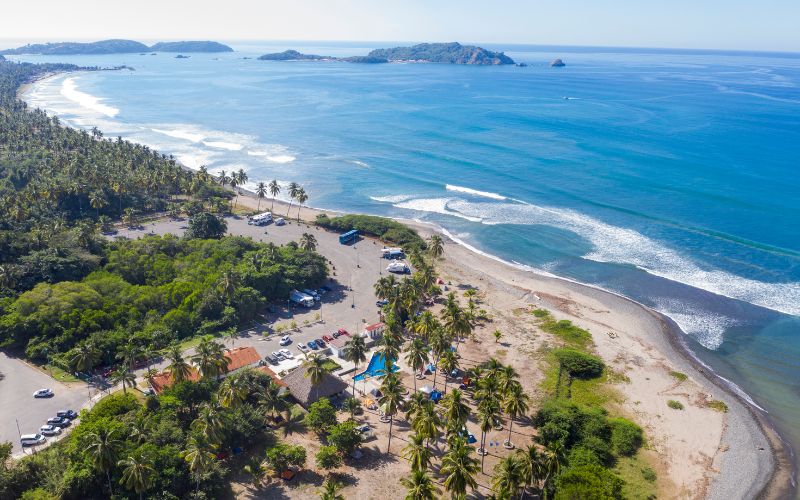 Cruise lines visiting Ixtapa-Zihuatanejo:
NCL
Holland America Line
Oceania Cruises
This beautiful bay port serves both the towns of Ixtapa and Zihuatanejo, which are 3 miles apart. Take your pick from either – you'll find stunning beaches and some charming cafes and bistro restaurants, along with tourist-friendly shops selling all manner of homemade gifts.
The Bottom Line
A common thread through Mexico is the quality of beach that you'll find – whether you choose a Pacific or Caribbean-coast cruise, you'll love the sandy stretches that greet your arrival, whether you intend to spend the day sunbathing, diving into the waters or just sipping a margarita with a stunning view.
If you have a particular destination in mind – perhaps the incredible Chichen Itza, or the amazing restaurants of Cozumel – make sure to check whether you'll be departing from the east or west coast of the US, and plan accordingly for your trip.
Related Posts: