Celebrity Cruises and Carnival are two very popular cruise lines, and you may be wondering which to choose for your next cruise. While these two cruise lines do have some things in common, they also have a lot of differences. In fact, you could even say that these cruise lines are polar opposites in many ways.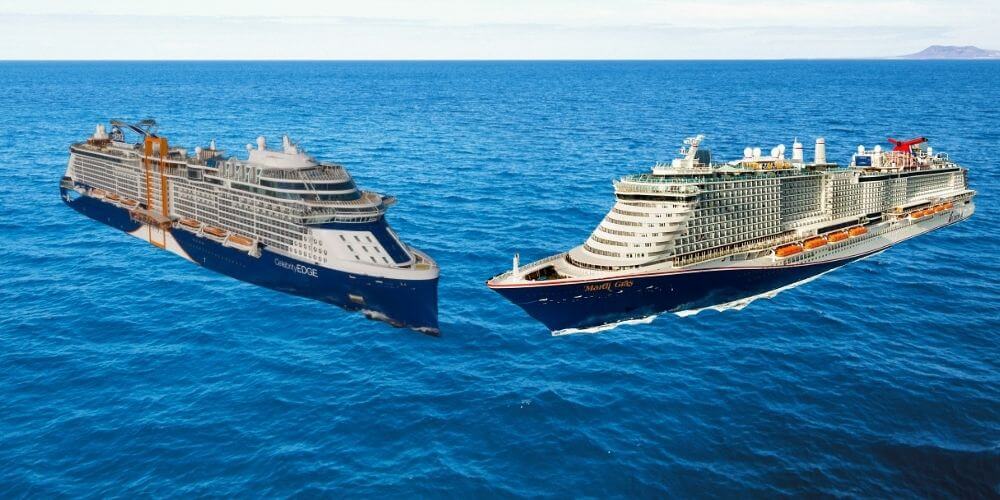 While Carnival Cruise Line is owned by the Carnival Corporation, Celebrity Cruises is owned by the rival Royal Caribbean Group.
There's a cruise line for everyone, and when it comes to Celebrity Vs Carnival, you're probably better suited to one or the other. So, read on to learn more about how Celebrity Cruises and Carnival Cruise Line compare.
Ships
With a fleet of 27 cruise ships, Carnival has more vessels than any other cruise line, including Celebrity Cruises, which has 16 ships. Carnival cruise ships are almost always larger than Celebrity cruise ships, whereas the Celebrity Cruises fleet is newer overall.
Carnival Cruise Ships
Carnival has eight classes of ships, ranging from the 2,606-passenger Fantasy Class ships that were built between 1991 and 1998 to the new and massive 6,500-passenger Carnival Celebration and Carnival Jubilee.
Suggested read: Carnival Cruise Ships By Size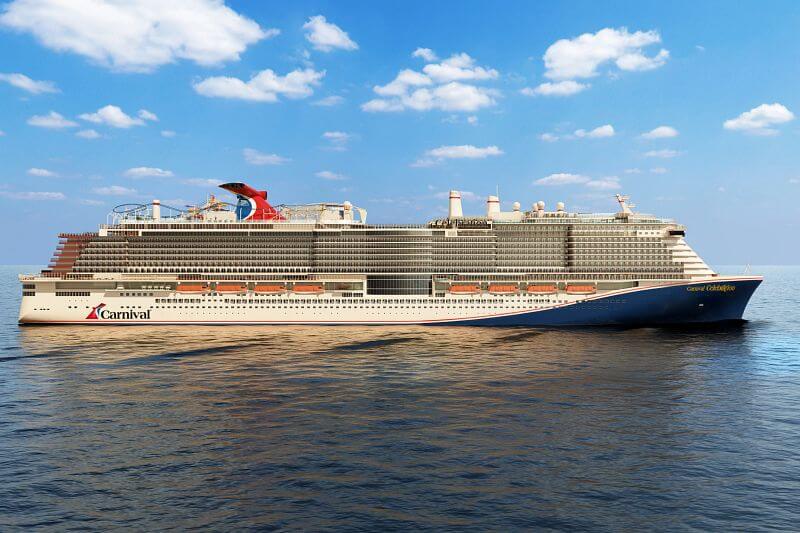 Celebrity Cruise Ships
Celebrity Cruises has just four classes of ships. The oldest ships are the Millennium Class ships. These were built between 2000 and 2002 and each accommodates around 2,200 guests. The new Edge Class ships aren't much larger, accommodating around 2,900 guests.
As well as standard cruise ships, Celebrity Cruises has a fleet of three small ships that are purpose-built for expeditions around the Galapagos islands. These accommodate 16, 48 and 100 guests each.
Suggested read: Celebrity cruise ships by size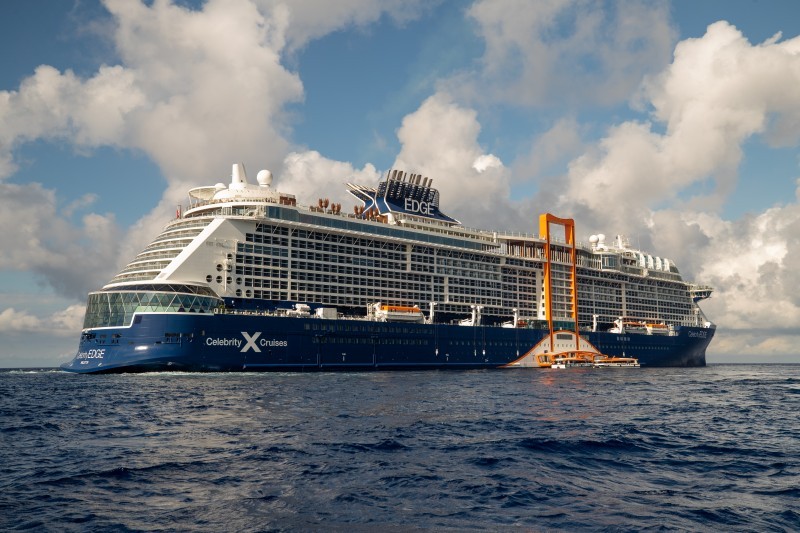 Destinations
Both Carnival Cruise Line and Celebrity Cruises offer cruises to destinations around the globe, including the Caribbean, the Bahamas, Alaska and Europe.
The following table shows how many cruise itineraries are available in each destination.
| | Carnival | Celebrity |
| --- | --- | --- |
| Alaska | 19 | 38 |
| Asia | 1 | 24 |
| Australia & New Zealand | 36 | 27 |
| Bahamas | 133 | 27 |
| Bermuda | 7 | 2 |
| Canada & New England | 1 | 2 |
| Caribbean | 254 | 147 |
| Europe | 24 | 136 |
| Galapagos | 0 | 52 |
| Hawaii | 9 | 8 |
| India | 0 | 2 |
| Mexico | 40 | 10 |
| Pacific Coast | 0 | 3 |
| Panama Canal | 24 | 5 |
| South America | 0 | 8 |
| South Pacific | 24 | 4 |
| Transatlantic | 9 | 20 |
| Transpacific | 5 | 7 |
Carnival Cruise Destinations
Carnival cruises depart from 21 ports across the world, although the most popular departures are from the United States, visiting the Caribbean, Bahamas and Mexico. This cruise line is known for its short cruises from Florida to the Bahamas.
Celebrity Cruise Destinations
Celebrity Cruises depart from 32 ports across the world. The Caribbean and Mediterranean are the most popular destinations, but the cruise line also offers exotic cruises to the Galapagos Islands, Asia and across the Pacific Ocean.
NEW DEALS JUST RELEASED!
Don't miss these hot cruise offers…
Food
When comparing a Celebrity cruise vs Carnival on food, most people would prefer the food on Celebrity cruises to Carnival. But that doesn't mean that you will.
If you like an elegant dining experience with gourmet dishes from around the world, you'll love Celebrity Cruises. But if you prefer casual restaurants with home-style favourites like steak and ribs, then perhaps Carnival is more suited to you.
Carnival Cruise Food
On Carnival cruises, you can expect mostly American-style food like burgers, chicken and steaks. The 'Big Chicken' restaurant is sponsored by Shaquille O'Neal, while celebrity Chef Guy Fieri is the face of the burger joint and the smokehouse.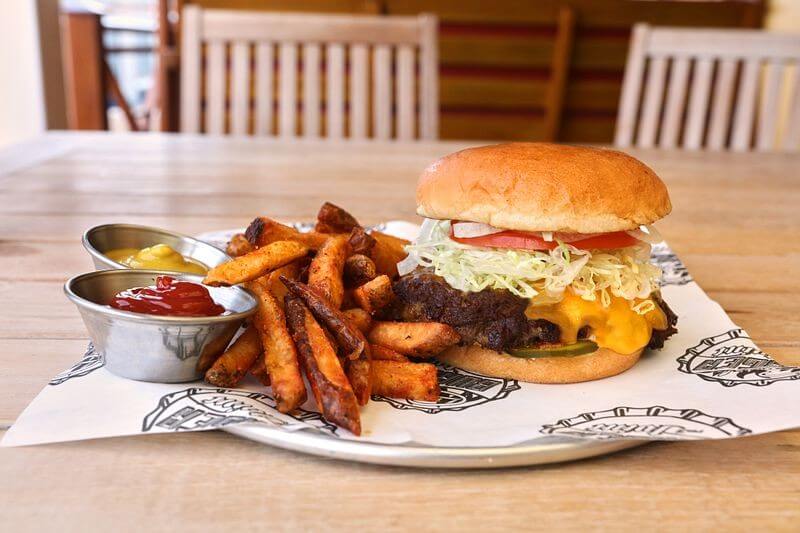 Celebrity Cruise Food
On Celebrity cruises, you can enjoy the most exquisite food with menus crafted by Michelin-starred chefs and ingredients locally sourced from the regions your ship visits. The cruise line has won numerous awards for its food including Best Onboard Dining for eight consecutive years and Best Overall Food Experience for five consecutive years.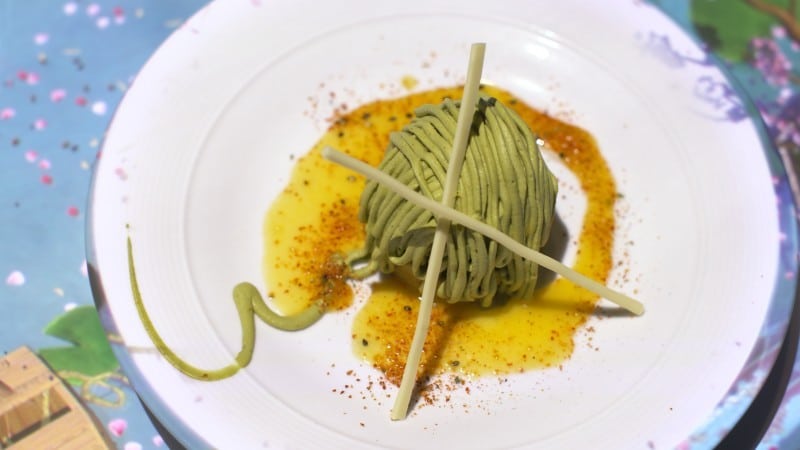 Activities & Entertainment
Carnival and Celebrity are worlds apart when it comes to activities and entertainment. Carnival Cruise line calls its ships 'Fun Ships' because there's always something going on to keep a smile on your face. Conversely, Celebrity Cruises promises world-class service in luxurious surroundings.
Loyal Carnival cruise fans are likely to find a Celebrity cruise to be boring if they're used to being constantly entertained with a jam-packed program of fun. But then loyal Celebrity cruisers would probably find a Carnival cruise to be too loud, brash and tacky. It's not that either is better, they're just very different when it comes to the onboard experience.
Things To Do on a Carnival Cruise
Carnival cruise ships are packed with things to do like crazy golf, sports, waterslides and bingo. The Excel-class ships even have a rollercoaster on board! There's always fun and games going on, from belly flop competitions to hairy chest contests around the pool.
The fun continues late into the evening with game shows, karaoke, comedy, movies and a nightclub where you'll want to dance until sunrise.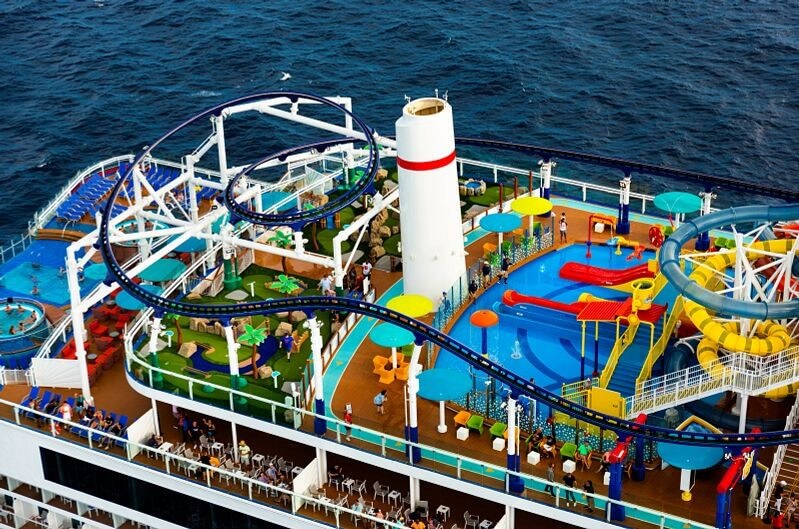 Things To Do on a Celebrity Cruise
Celebrity Cruises are generally pretty relaxing – perfect for those who enjoy chilling out and watching the ocean. On Solstice-class ships, you can enjoy a picnic and a spot of croquet on the real grass lawn or just relax in a comfy chair on the sun deck.
In the evening, you can watch the ballet or a Shakespeare play at the theatre or find a cosy spot to enjoy the live music and each others' company.
Kids Facilities
If you're cruising with kids, you'll almost certainly be better off choosing a Carnival cruise rather than a Celebrity cruise. Carnival cruises are designed with families and the young-at-heart in mind, whereas Celebrity cruises tend to be more popular with honeymooners, retired couples and those seeking a romantic break without kids.
Carnival Cruises for Kids
Carnival cruises are fantastic for families. The kids' clubs are some of the best at sea, accommodating kids as young as two years old and with evening babysitting until 1 am that lets parents have a great time too.
Your kids will never be bored on a Carnival cruise with waterslides, high ropes courses, huge swimming pools, arts and crafts, sports tournaments and video games arcades. There's even a Build-A-Bear Workshop.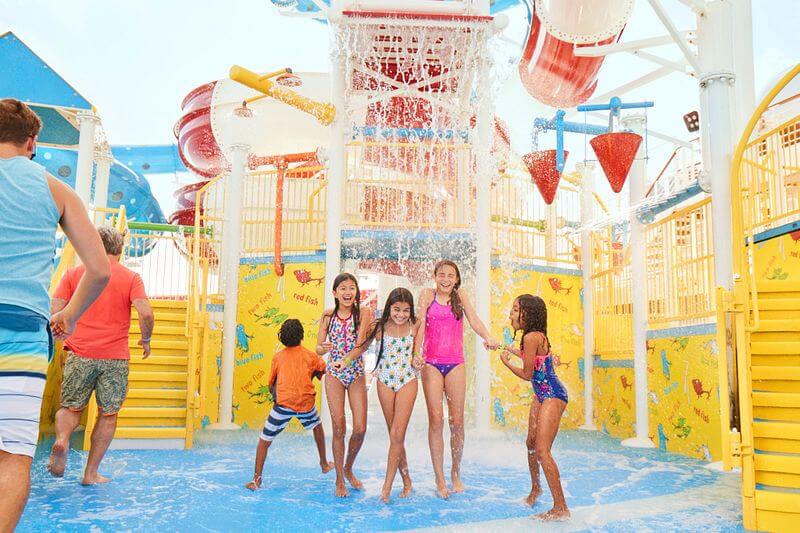 Celebrity Cruises for Kids
While Celebrity Cruises welcomes children on board, there's not a whole lot for them to do outside of the kids' clubs. The pools are smaller with no waterslides and so unless your kids are happy to relax with a book you might find that they get a little bored.
That said, the Camp at Sea kids' club is decent. It offers a STEM-focused program that will expose your children to Science, Technology, Engineering and Math, covering topics like marine wildlife, ecological conservation and nautical exploration.
Price
Celebrity Cruises generally cost more than Carnival cruises. As Carnival offers a lot of short Bahamas itineraries, whereas Celebrity focuses more on longer cruises to exotic destinations, you'll find that Celebrity cruises tend to attract a more affluent crowd. But even when you compare itineraries like-for-like, Carnival cruises come out cheaper.
When comparing the overall cost of a cruise, it's important to consider what's included in your cruise fare. Some Celebrity cruises include drinks, tips and WiFi as standard, but you'll find that extras like speciality dining are more expensive on Celebrity than Carnival ships.
The Price of Carnival Cruises
Carnival is one of the cheapest cruise lines, with only Costa Cruises and MSC Cruises offering cheaper fares. If you live in the United States, Carnival's short cruises to the Bahamas are very affordable for most people. But Carnival cruises are far from all-inclusive.
The average 7-night Caribbean cruise with Carnival costs $963 per person. You'll have to add an extra $112 for gratuities and $420 if you want the Carnival drinks package, making a total price of $1,515.
To work out whether the Carnival drink package is worth it, take a look at my Carnival drink package guide. And if you're wondering about WiFi, here's how much Carnival wifi costs.
The Price of Celebrity Cruises
Celebrity Cruises is a luxury cruise line with pricing that's towards the higher end of the mainstream cruise market.
The average 7-night Caribbean cruise with Celebrity costs $1670 per person. Gratuities and drinks are included as standard, whereas most other cruise lines add these on at the end. So, a Celebrity cruise is often better value than it may appear at first.
The Verdict
When comparing Carnival vs Celebrity Cruises, it would be wrong to say that one is better than the other. It's a bit like comparing apples and oranges. You can't say that one is better – they're just different.
If you want a fun-filled family holiday or are cruising on a budget, then you can't go wrong with Carnival. If you cruise during the school holidays, it can feel a bit like a zoo, and you may feel like you need a rest once you get home, but your kids will love it.
If you cruise to relax and would like to enjoy great service, gourmet dining, and elegant surroundings, then Celebrity Cruises is for you.
If you find yourself somewhere in the middle, Royal Caribbean is a cruise line that offers the best bits from both, so this is also one that you should look into. Take a look at my guide to what's included in a Royal Caribbean cruise to find out more.
Related Posts: