While a cruise is often a great time to disconnect from modern life, there are some times when you may need to have an internet connection, or it could just be that you don't want to give up access to your social media for the duration of your cruise. Those photo uploads can't always wait!
Unfortunately, your mobile data plan won't work while you're at sea – you won't be close enough to a mast – and there may be roaming charges anyway. So taking advantage of the onboard WiFi is the best way to stay connected if you want to.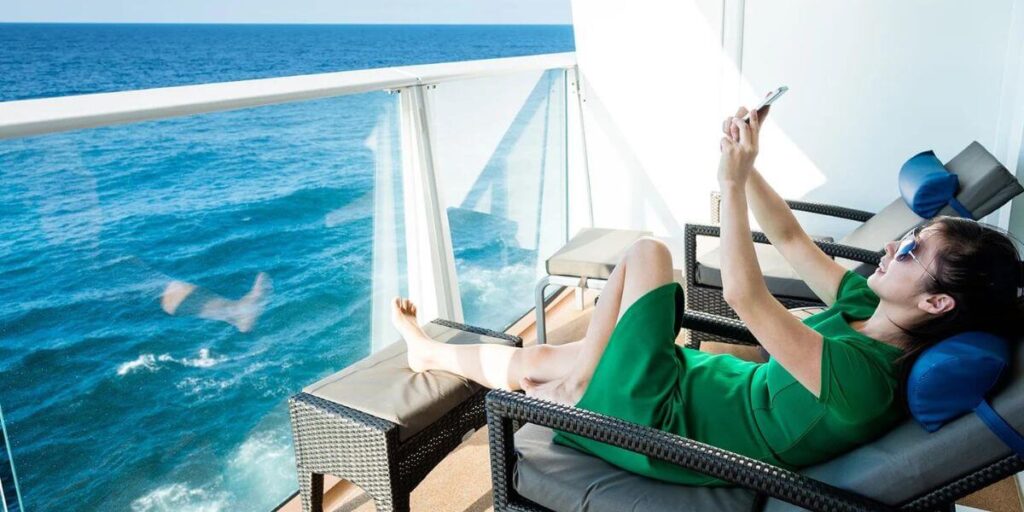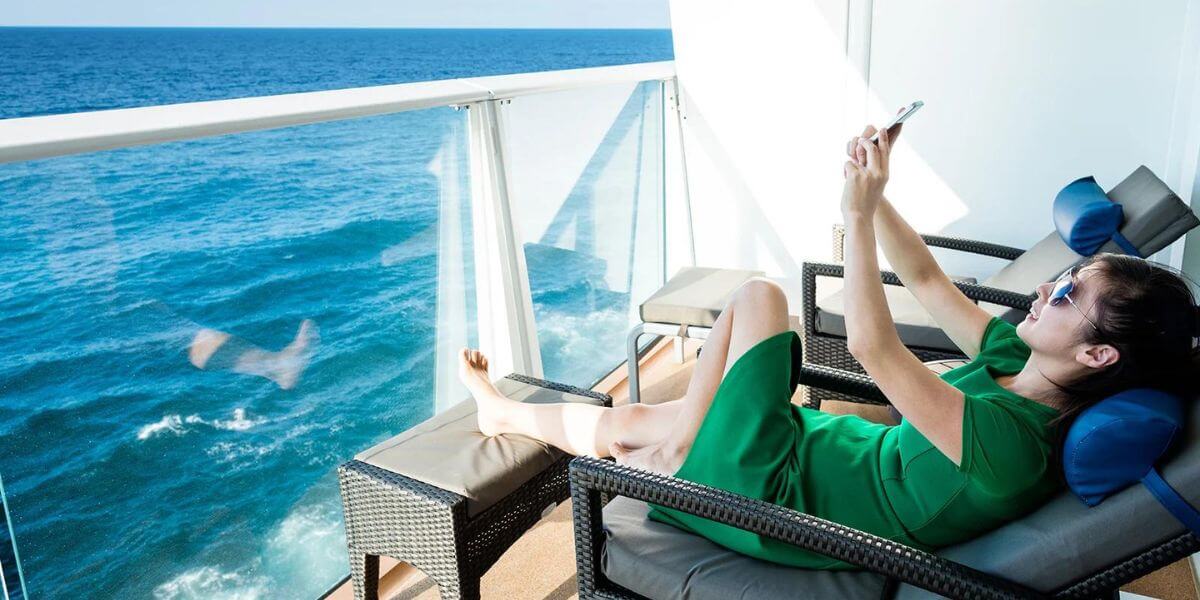 Let's take a look at Carnival's WiFi offering, which is pretty unique among the cruise lines since it's tailored to certain apps and services.
Carnival WiFi Cost
How much is wifi on a Carnival cruise?
WiFi packages on a Carnival cruise vary from $12.75 to $22 per day. The cost depends on your choice of package, whether you want it for the whole cruise or just a day, and whether you pre-book your internet before you sail (this entitles you to a discount of 15%).
There are three WiFi packages you can choose from.
Here are the prices for Carnival wifi:
| Package | Buy Before Cruise | Buy Onboard |
| --- | --- | --- |
| Social | $12.75 per day | $15 per day |
| Value | $17.00 per day | $20 per day |
| Premium | $18.70 per day | $22 per day |
In 2023, If you want to use the internet on your Carnival cruise, then you must buy a Carnival internet package for your whole cruise. It used to be the case that you could buy it just for certain days while on board, but you cannot do that any more.
The cost of Carnival WiFi packages has increased quite a lot over the past year. Before May 2022 you could buy WiFi for as little as $6.80 per day. But now, the current starting price is $12.75 per day – that's almost double!
Depending on where you cruise to and your cell phone data plan, you may be able to use 5G or 4G in many ports of call for free. So think carefully about whether you actually need a WiFi package, or whether you might only wish to buy it for the sea days.
Now, let's take a closer look at the various Carnival internet plans…
Social WiFi Plan
The social package limits what you can access to the most popular social media apps and websites. These include Facebook, Twitter, Instagram, Pinterest, Linkedin, Facebook Messenger, WhatsApp, TikTok and Snapchat. You can also access major airline websites, but other sites and apps are blocked.
Carnival's social WiFi package is the most basic WiFi plan available, and it costs $15 per day when purchased on the ship. If you book your internet package before you sail then you'll save 15% on that price, taking it down to $12.75 per day.
For a 7-day cruise, that means you're paying $105 for the week, or $89.25 if you book in advance.
Value WiFi Plan
This package allows you unrestricted access to most of your favourite websites, letting you browse your email, catch up with the news and sports headlines, or do your online banking. It doesn't let you do anything too intensive though, so services like Skype or Zoom, or streaming apps like Netflix and even Spotify are excluded.
The mid-range Value WiFi plan is a faster service that costs $20.00 per day, although again you can save 15% if you book your internet package before you set sail, taking the price down to $17 per day.
For a typical week-long cruise that means you're paying $140 if you buy your internet while you're on board, or $119 if you pay for it in advance.
Premium WiFi Plan
This plan allows you to access any of your favourite sites and includes streaming apps as well as video call services such as Skype, Zoom and Teams. However, the reliability of these services can vary, and there's no refund if you have a weak connection, providing it works.
The best internet package you can get on a Carnival cruise, the Premium plan offers speeds of up to 3 times that of the Value plan. For the privilege, you'll be paying $22 per day, which is reduced to $18.70 if you pre-book your internet for your cruise.
Over the course of a full week, that means you're paying $154, which again is reduced by 15% to $130.90 if you've paid for your internet access before you set sail.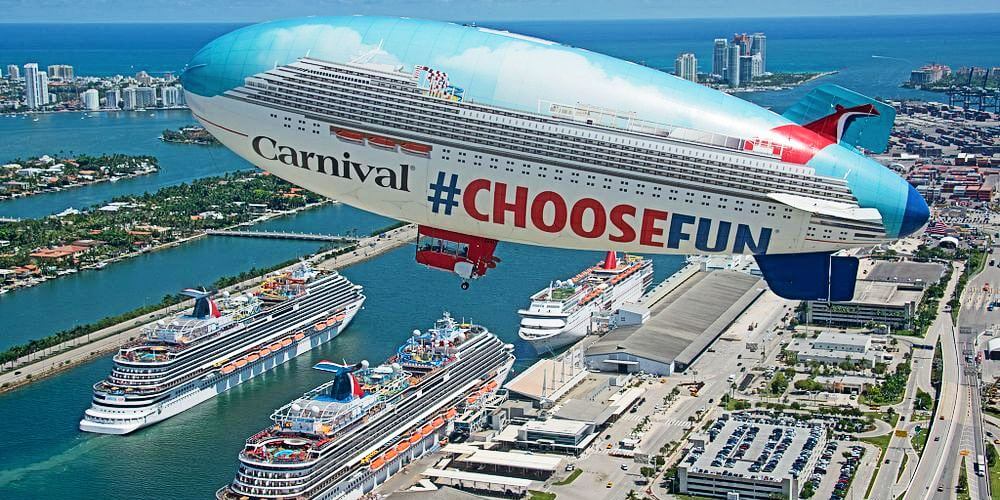 Blocked websites
Even when you pay for the Premium internet package, there are some websites that you won't be able to access. Generally, gambling websites are blocked due to the international laws on where you can and can't gamble (it'd be too difficult to keep turning the filter on and off), while adult websites are also blocked too.
The internet packages are available to guests of all ages, and Carnival has to make sure that young guests don't access something they shouldn't while using their internet. Also, they likely don't want guests to have the option of watching naughty videos sitting by the pool, which could make other guests pretty uncomfortable.
Carnival WiFi FAQs
How to purchase a Carnival internet plan
Before your cruise
If you want to be able to access the internet throughout your cruise, the best time to buy a wifi plan is before you cruise. To do this, just head to carnival.com, click on the 'Manage' tab and then click on 'My Booking'.
You have until midnight Eastern Time on the day before your cruise departs to make your purchase.
On board your cruise
If you've left it too late to pre-purchase your internet package, then you can buy an internet plan on the ship.
To access Carnival's WiFi service on board, simply turn on WiFi on your device and access the WiFi settings. Your screen will then give you instructions on how to purchase an internet package.
How many devices can you use your internet package with?
You can use your Carnival WiFi package with one device at a time, but you are able to move it between devices if you want to. It's not locked to a single device, but you won't be able to use it on more than one at once.
This is handy if you have some important things to do on your laptop in your cabin, but you want to keep the WiFi with you on your smartphone as you spend the day exploring the ship.
Is there free WiFi on Carnival cruise ships?
Onboard Carnival cruise ships you can use the WiFi for free, but only to access the Hub app. This app lets you see the deck plans, view drinks and dining menus, check your account balance and book dining reservations, spa treatments and other services.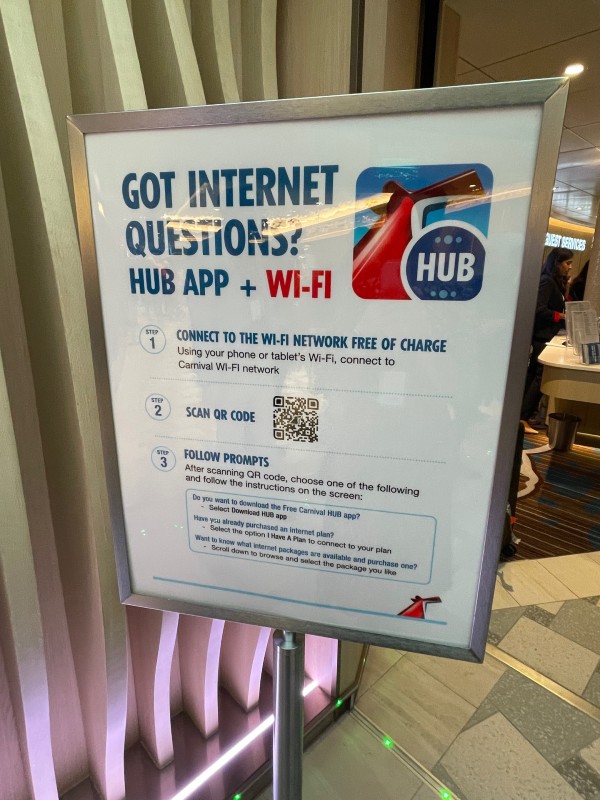 When you're in port, you will be able to access WiFi for free by heading to the nearest WiFi hotspot. The crew will be able to help you to find this.
Is Carnival WiFi Worth It?
Whether Carnival WiFi is worth it depends on how much you intend to use your internet-connected devices while you're at sea. When the ship is in port, you'll likely be able to get a 4G or 5G connection on your phone anyway, though you should check your roaming charges with your mobile provider.
Many ports also have places where you can enjoy free WiFi, and the crew are a good bet to ask about this, as they'll often visit the same places when a ship is docked – crew don't get free WiFi on board!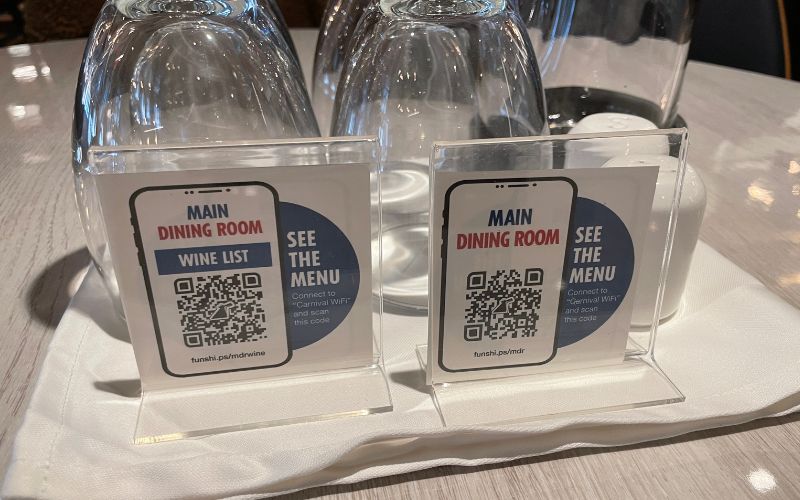 How To Connect to Carnival WiFi
Connecting to Carnival WiFi is pretty easy. On your device, open your WiFi settings and you'll likely see a network named either "Carnival WiFi" or it may be named after your ship, e.g. "Carnival Vista WiFi". Click on that network, and your device should direct you to a webpage to fill in your details and get connected.
If that doesn't work, just try navigating to carnivalwifi.com which should take you to the same page, and if you're still having problems then you can head to Guest Services and they should be able to get you set up.
Just try to avoid visiting Guest Services as soon as you board the ship as the line will likely be very long.
More Carnival Wifi FAQs
Can you text on Carnival wifi?
Sending SMS messages doesn't use the internet, and while at sea you likely won't have service. With Carnival's WiFi packages you will be able to use apps like WhatsApp or Facebook Messenger to stay in touch with friends and family.
Can you use WhatsApp on Carnival?
You can use WhatsApp on a Carnival cruise ship as long as you've paid for an internet package. You only need the basic Social package to be able to use WhatsApp, though sending and receiving images might be slow.
Can you iMessage with Carnival Wi-Fi?
iMessage is classified as a social app and so you only need the basic Social WiFi package on your cruise to be able to use it. If you're planning on sending images or video clips via iMessage, it may struggle if you don't pay for the Premium tier package.
Can you FaceTime on a Carnival cruise?
You can use FaceTime on a Carnival cruise, as long as you've paid for the Premium tier WiFi package. Any video call app requires you to have the fastest WiFi, which costs $18.70 per day (though a discount is applied if booked before your cruise).
Can you use Zoom on a Carnival Cruise?
As it is a video calling app, you'll need the Premium tier WiFi package if you want to use Zoom on your Carnival cruise. Anything which involves streaming video – including Zoom, Skype and similar – will only work on that top tier, otherwise it is blocked from the network.
Can you use Tik Tok on a Carnival cruise?
TikTok is considered a social app, and due to the short nature of videos, you can enjoy this app on the basic Social WiFi package. Apps that use longer videos – like YouTube – require a higher tier package due to the demand they place on the network.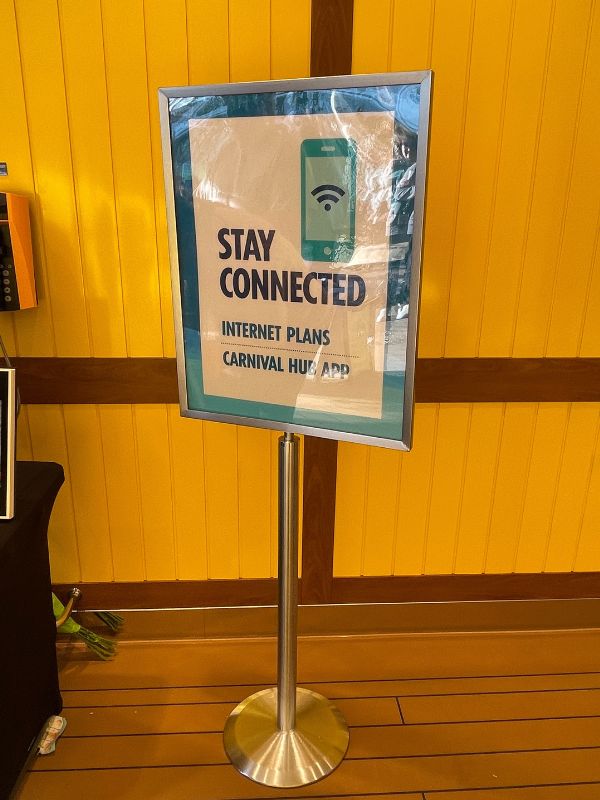 The Bottom Line
On a typical Carnival cruise, you're probably going to be so busy having fun that constantly checking your social media feeds isn't going to be a priority, and you'll likely have enough time in port to be able to catch up without the WiFi if you want to save money.
But if you're someone who needs to stay connected, then the WiFi packages aren't super expensive, and the choice of different tiers means you can find one that works best for you. Just make sure you book in advance if you think you will need WiFi, as that 15% saving ends up being a decent amount over the course of a week's cruise.
NEW DEALS JUST RELEASED!
See the latest Carnival cruise offers…
Related Posts: