MSC Cruises is a really interesting cruise line that seems to split opinions. Some people think it's one of the worst cruise lines going, and really don't enjoy their time on board. Others love MSC, especially the low prices.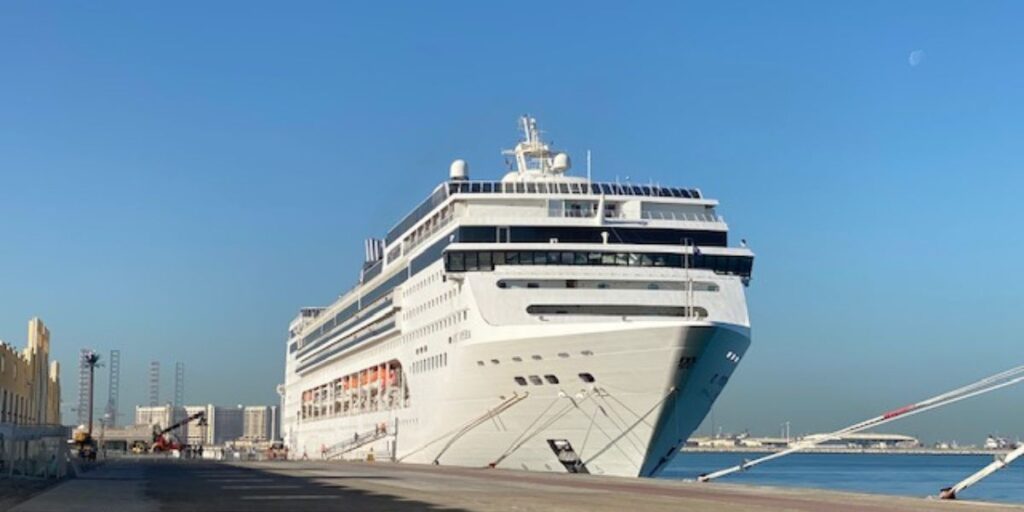 It's the same with the ships – they all have mixed reviews. But which ones score highest, and which are the worst? In this guide, I'll rank them all.
How I gathered the data
I've been on several MSC cruises, but I certainly haven't experienced all 21 of the ships, so it wouldn't be fair for me to rank them all based on my opinion.
Plus, that's super-subjective – I might've had a really good or really bad experience on a ship that wasn't normal.
So instead, I've ranked these ships based on the average review scores from three of the biggest cruise review websites – Cruise Critic, Cruiseline.com and TripAdvisor.
By using an average of all three websites, which each have hundreds of reviews of MSC ships, I get a much more balanced view of what people really think of the ships.
One thing I'd like to note. I've done these guides for other cruise lines in the past including ranking the Royal Caribbean ships and the Carnival ships. And I always state that "worst" is to be taken with a pinch of salt because the lowest scores are still what you'd consider to be above average.
With MSC, that's still sort of the case, but not quite as clearly. The lowest-ranked ship on this list scores 2.8 out of 5, which puts it just below the overall average score (bear in mind you can't score ships as 0 out of 5, so a pure average would be 3 out of 5).
So a 2.8 out of 5 isn't great, and also the best ship only scores 3.57 out of 5 – hardly setting the scoring chart alight.
When I tell you that the worst Royal Caribbean ship scored an average of 3.77 out of 5, and only two Carnival ships scored lower than MSC's best score, you get a clearer idea of how people view MSC's ships…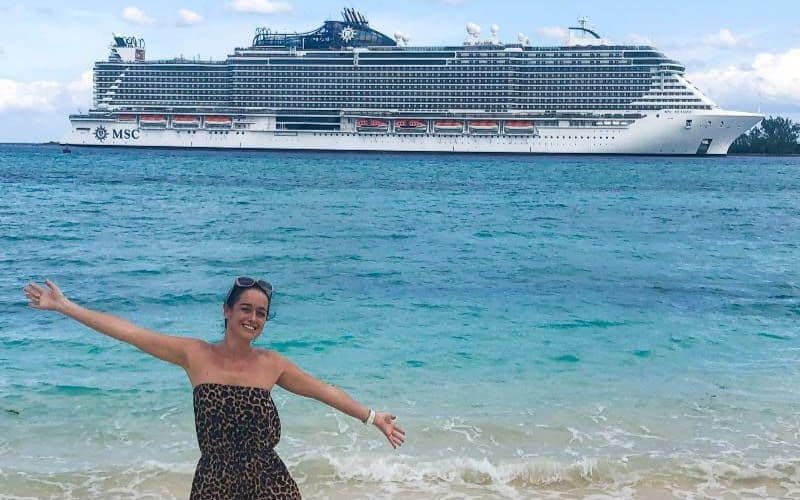 What is the best MSC cruise ship?
According to customer reviews across three major websites, the best MSC Cruises ship is MSC Bellissima, which launched in 2019 and was the second of the Meraviglia class. The worst cruise ship according to reviews is the MSC Seascape, also one of the newest ships in the fleet.
The Best MSC Cruise Ships By Reviews
1. MSC Bellissima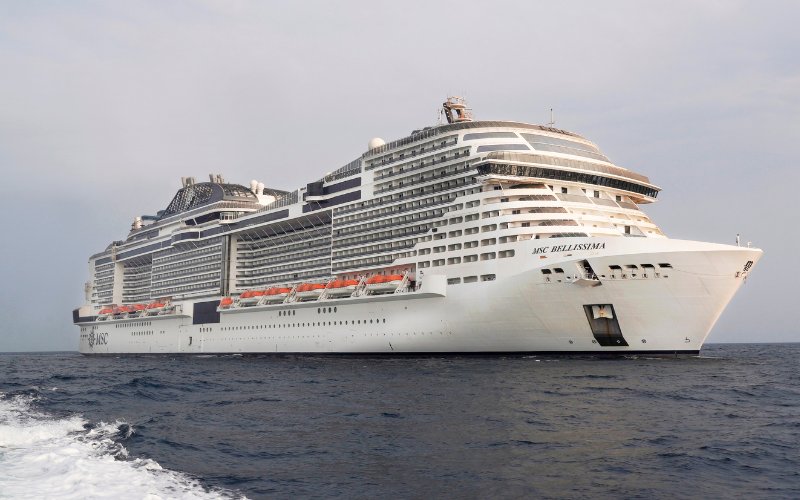 MSC Bellissima is the second ship in the Meraviglia class, and having launched in 2019 she's one of the newest ships in the fleet. Described as a "big, bold and boisterous" ship in an expert review, she really is packed with features, a lot of which are tailored towards families.
Highlights of the ship include two Cirque at Sea shows and an impressive kids club, but part of the ship's charm is also her downfall – she's so busy that finding spaces where you can enjoy a bit of peace and quiet time is often a challenge.
2. MSC Seaside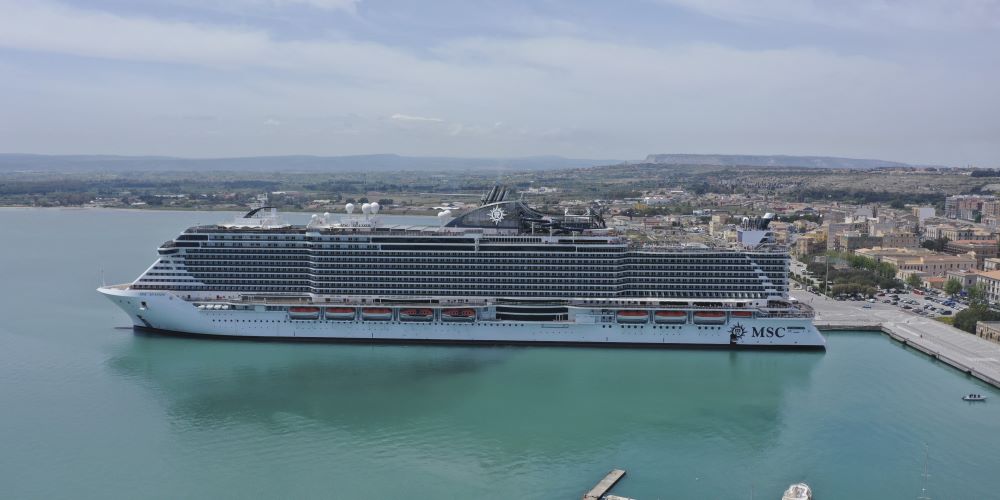 MSC Seaside launched the Seaside Class of ship in 2017 – a ship that was designed to be smaller than the recent Meraviglia Class, aiming to provide a calmer atmosphere.
While it does have water slides, a kids club and other family features, there's more of a focus on spaces to relax.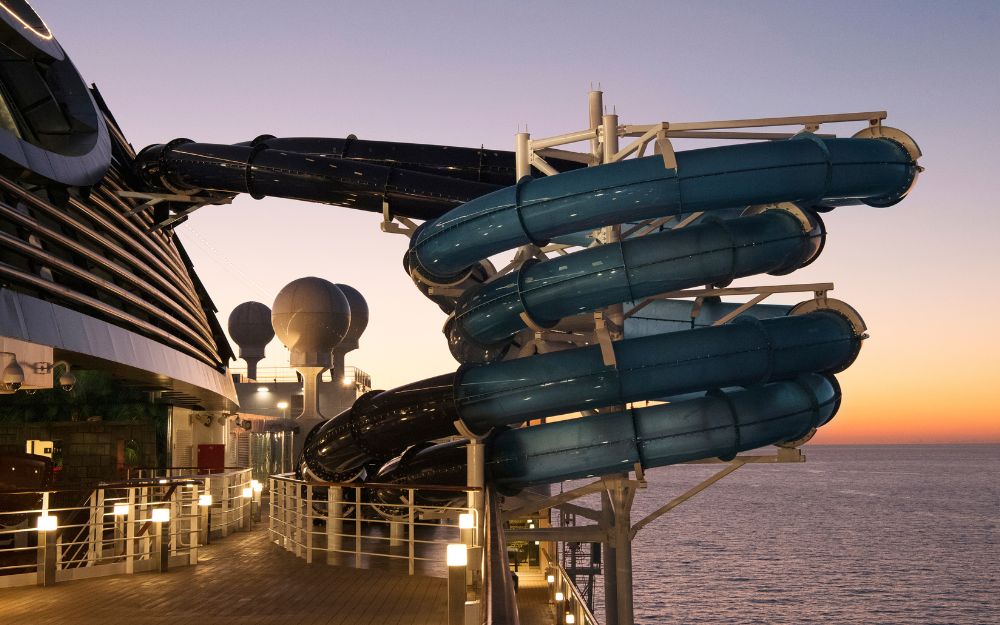 Positive reviews focus on how attractive the ship is, and the variety of food, although there are also a lot of negative reviews about the food quality being lacking (including some criticisms that the food is too Italian-focussed – be aware this is an Italian cruise line!)
While it may have scored high in terms of reviews, unfortunately, this ship didn't score quite so highly on its hygiene inspection. MSC Seaside failed a recent inspection by the CDC, meaning that it's level of cleanliness had dropped below the acceptable level.
3. MSC Sinfonia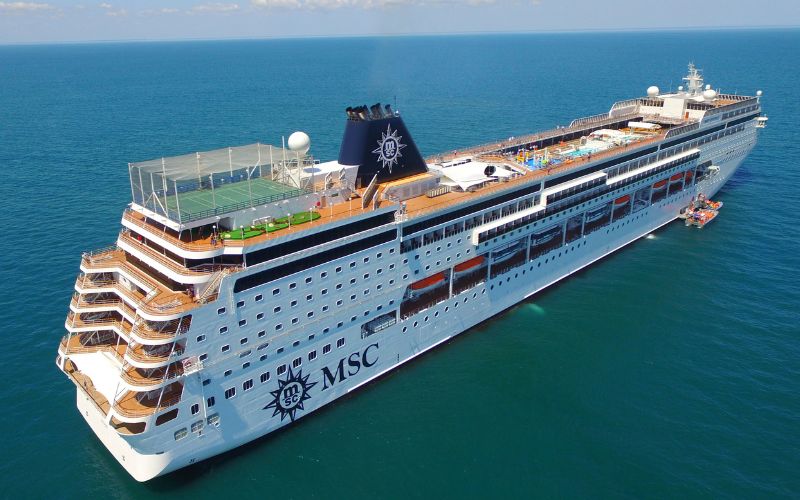 It's telling that, despite almost half the fleet of MSC ships launching since 2017, MSC Sinfonia is the third most popular ship in the fleet even though she is the second-eldest, having first set sail in 2002.
Like the rest of the Lirica Class, she's much smaller than the most recent ships, and positive reviews focus more on the attentive service and the quality of itinerary rather than how much there is to do on-board.
If you want a simple, cheap cruise then MSC Sinfonia could be an ideal choice.
4. MSC Seaview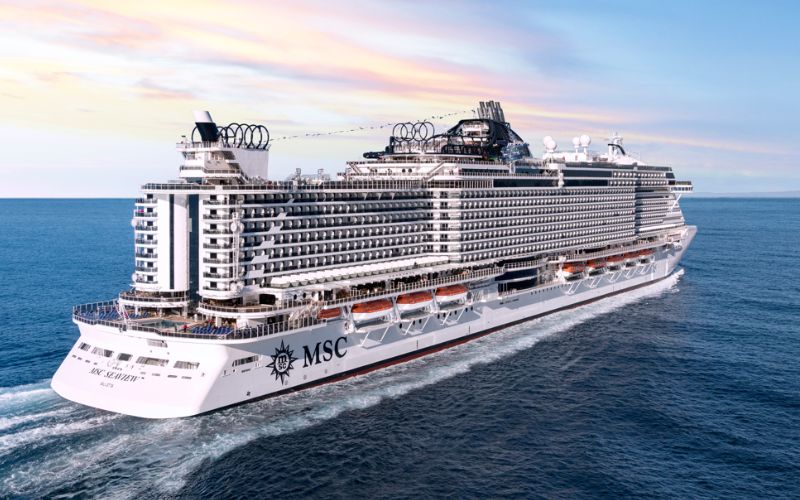 MSC Seaview is the sister ship to MSC Seaside, and she offers a very similar experience. Guests enjoy the fact that she's a slightly smaller ship than the very largest ones, although she is still much bigger than older ships in the fleet, giving a good balance of space and features.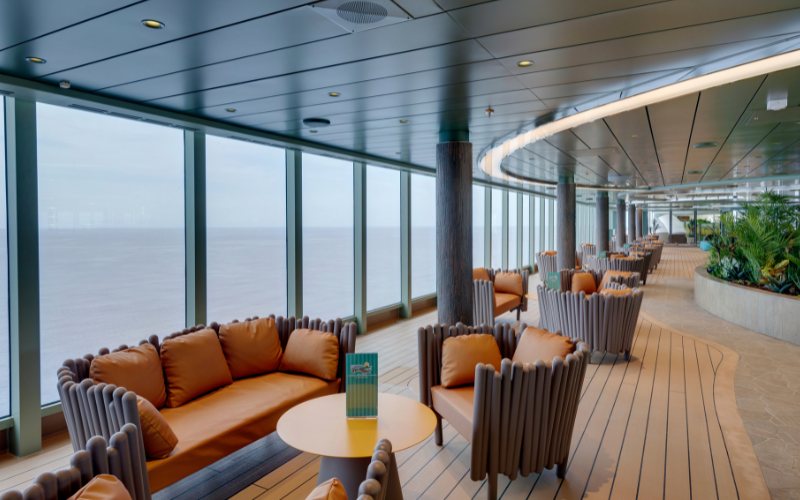 A lot of the positive reviews also talk about the Yacht Club and the speciality restaurants – bear in mind these both mean paying more, so you might want to look at other ship options for a budget cruise.
5. MSC Meraviglia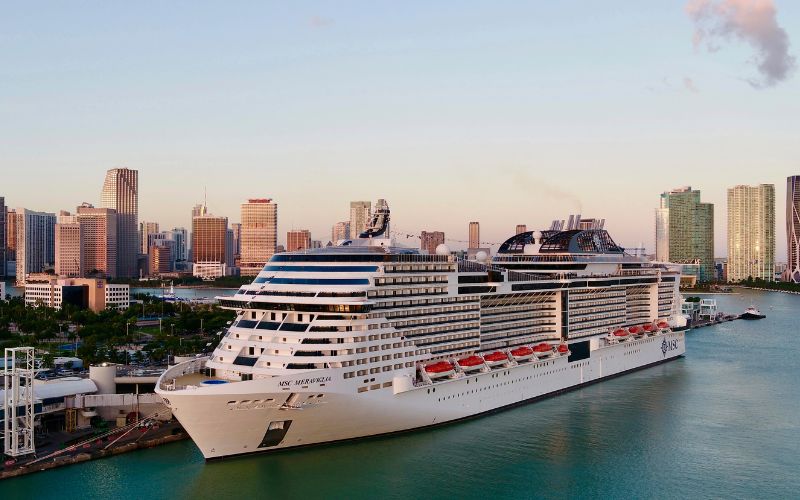 MSC Meraviglia is the sister to MSC Bellissima, and her average review score is only 0.2 lower, so you can expect a very similar experience – tons of things for the family to do, a huge kids club, and a very lively atmosphere throughout your sailing.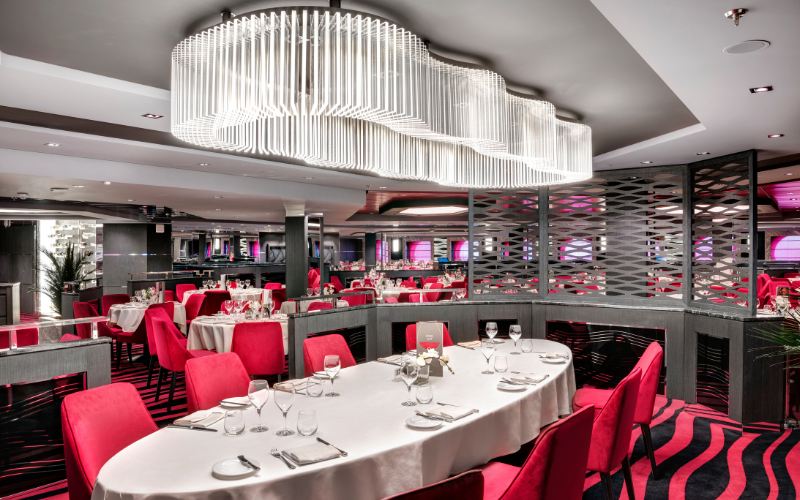 Points are lost because of the quality of the food in the main dining restaurant, but that's a common thread across the cruise line. Some reviewers have also said that things can feel a little disorganised or even chaotic, since the ship is so busy.
6. MSC Musica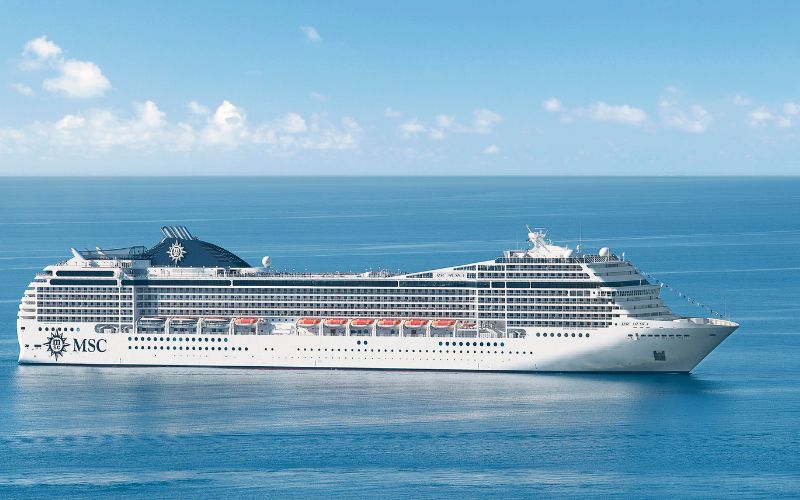 MSC Musica is a mid-sized ship – around 50% larger than the smallest ships in the MSC fleet, but also only around half the size of the biggest ships.
And based on reviews, she definitely splits opinion – one of the best-reviewed features is the crew, but they also attract some of the biggest criticisms. You can't please everyone.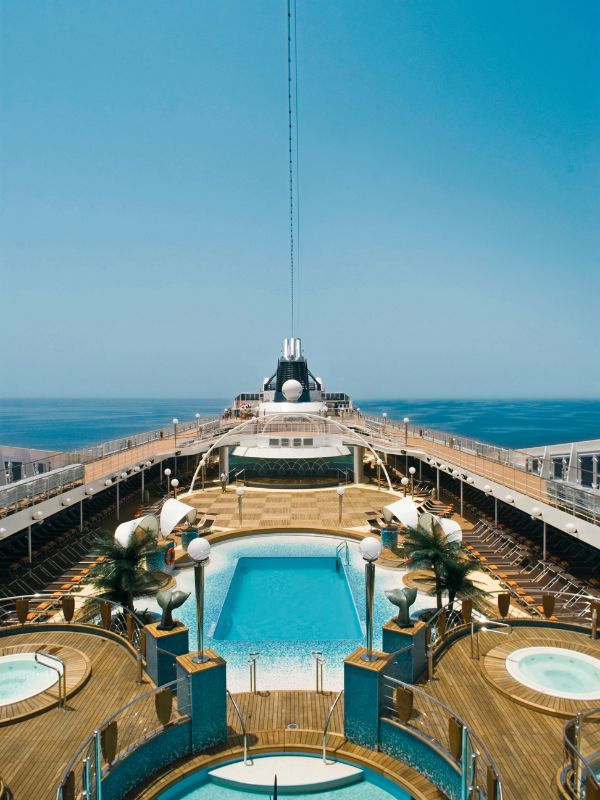 She's a little more dated than other ships in the fleet, and would be a little more boring for families compared to the newer feature-packed ships, but she has good food, a relaxing atmosphere and a fun atmosphere that is very international.
7. MSC Divina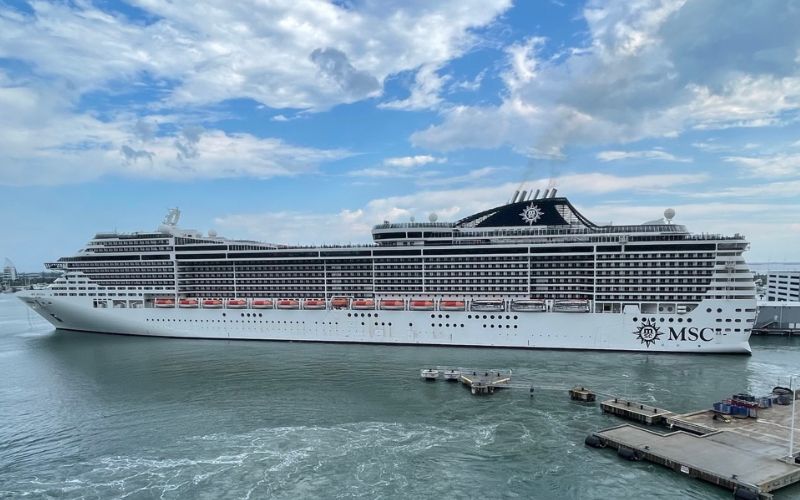 MSC Divina is the first of the Fantasia-class ships to appear on this list, and when she debuted she offered a few modifications on her earlier sisters, making her slightly larger.
She launched with luxury decor but in the 10+ years since that now looks a bit more dated to some guests' taste – it's a lot of red and gold, although the atrium still sparkles.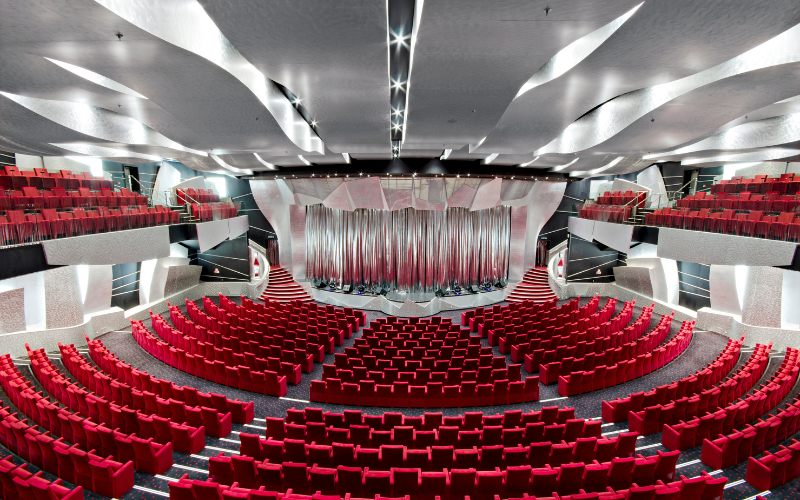 She is a good 'overall' MSC ship – positive reviews touch on everything, including the service, the food, and the evening entertainment. A reliable choice if you want the MSC experience.
8. MSC Preziosa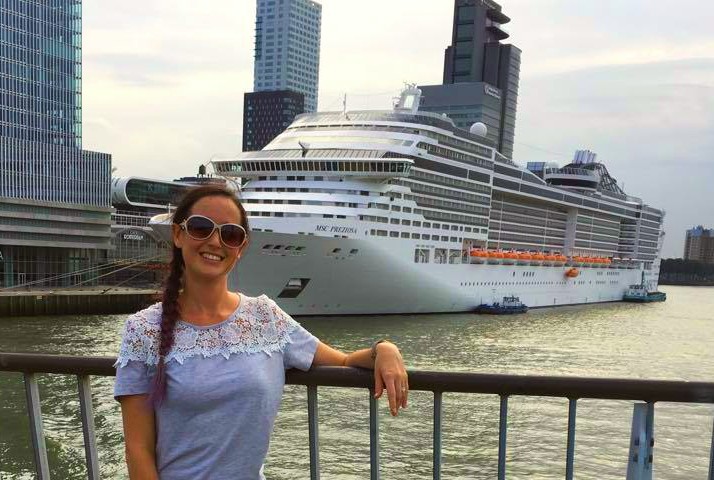 MSC Preziosa is very similar to her sister ship MSC Divina and it's no surprise that they are back-to-back in this list. Indeed they have identical averages so Preziosa could've been placed higher.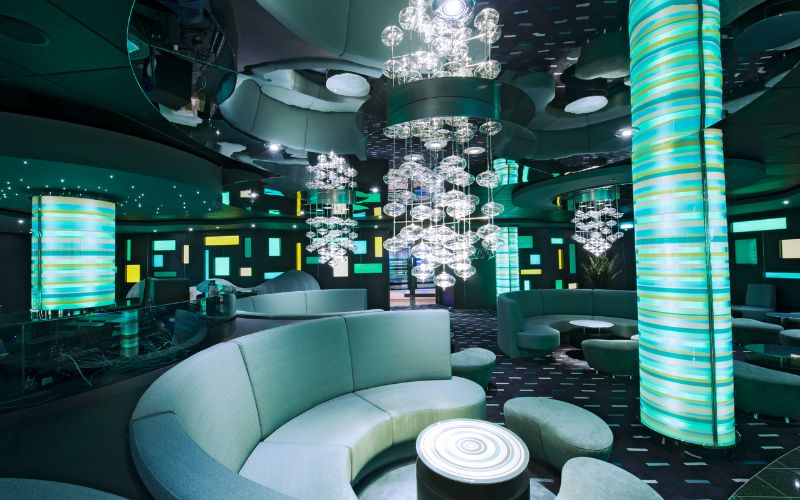 The more positive reviews really focus on how the ship is excellent for the price you pay, while negatives tend to focus on the atmosphere being a bit too loud – not just from the crowd but from the various bars and entertainment venues playing music at high volumes.
9. MSC Grandiosa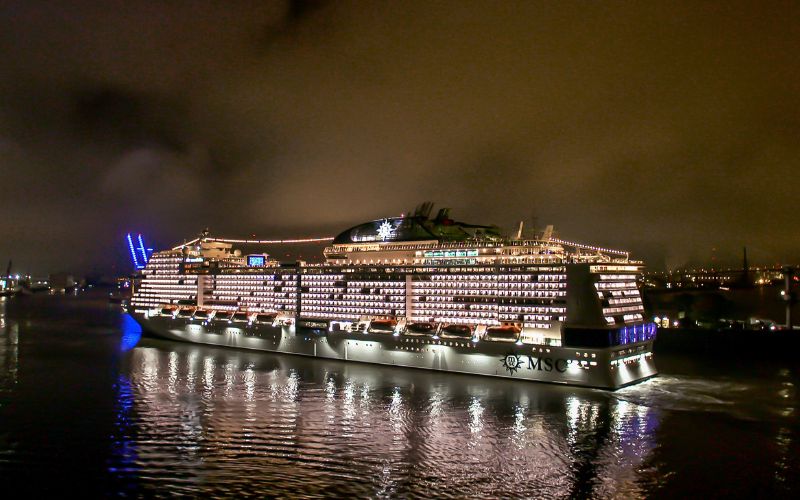 The MSC Grandiosa launched in 2019 as the first Meraviglia-Plus ship – designed to be similar to the Meraviglia ships, but bigger and better. So why does she rank below both of them?
People love the variety of things to do, but the negative reviews all talk about how service feels poor on this ship – it's too big, too busy and it hasn't been thought through, so there are often long lines, or the overall quality of service just isn't as good as on smaller ships.
10. MSC Splendida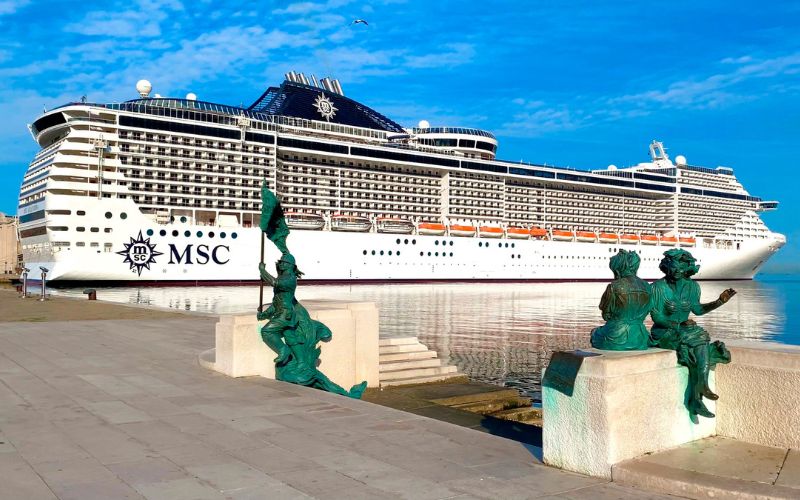 MSC Splendida is a Fantasia-class ship that launched in 2009, so in terms of both the age and size of the ship, she's very much in the average of the fleet. For her size there's a lot to do on-board, but not so much that you can't find quiet spaces to relax either.
Unfortunately the biggest letdown seems to be the food – the free options aren't the best quality and there aren't too many choices for speciality restaurants when you want to upgrade to something a bit fancier.
11. MSC Armonia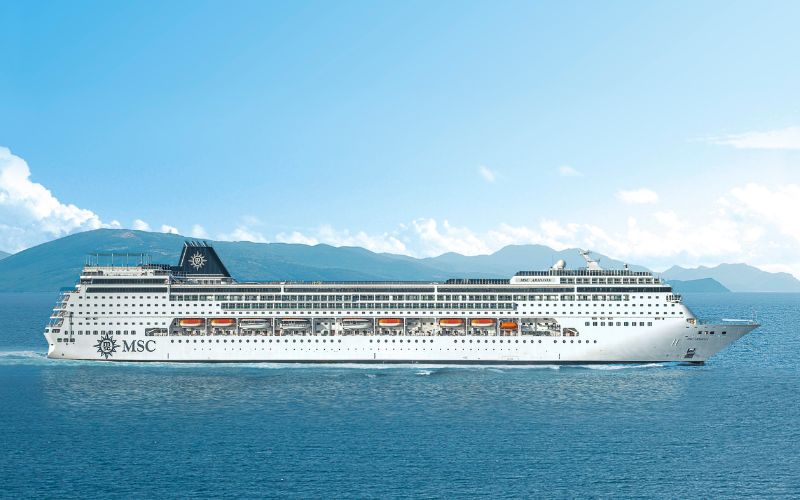 MSC Armonia is the oldest ship in the MSC fleet, and is almost identical to her sister ship MSC Sinfonia. Sinfonia is the outlier – it's not as much of a surprise that Armonia is lower since compared to other ships in the fleet she is older and has less to do on board.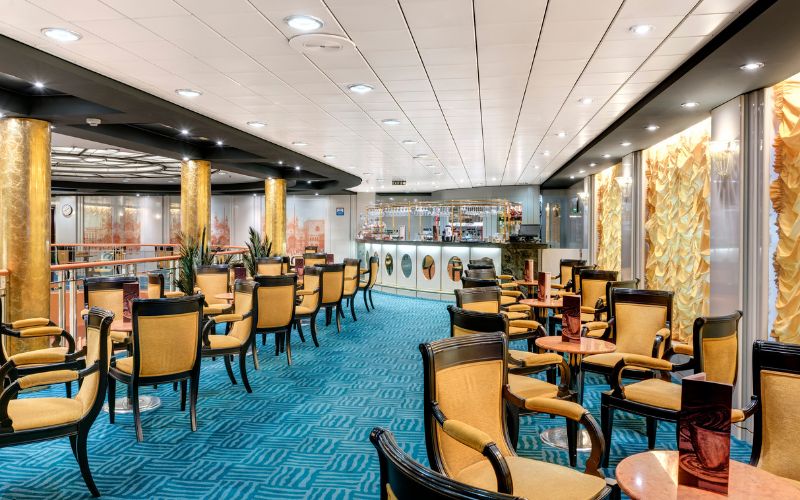 While the daytime facilities may be lacking, her evening entertainment still gets positive feedback and the crew are praised for their attentive service – no doubt helped by the fact it's a smaller ship that tends to be quieter.
12. MSC Virtuosa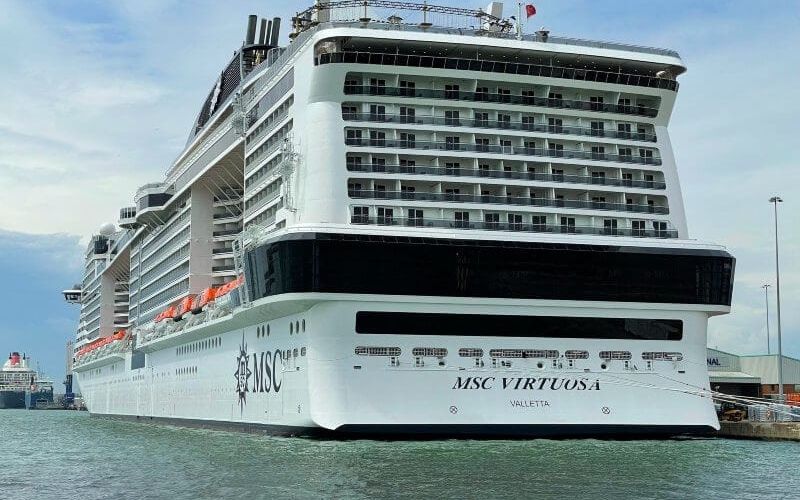 MSC Virtuosa is one of the newest ships in the MSC fleet, and as the second Meraviglia-Plus Class ship she is also the second largest. This means she is packed with exciting things to do day and night, and she looks amazing. So why is she in the bottom half of reviews?
Again, she's a victim of poor planning. The biggest criticisms all focus on just how busy the ship constantly feels – long queues for food or entertainment, crowded spaces, and a lack of quiet locations where you can take things easy.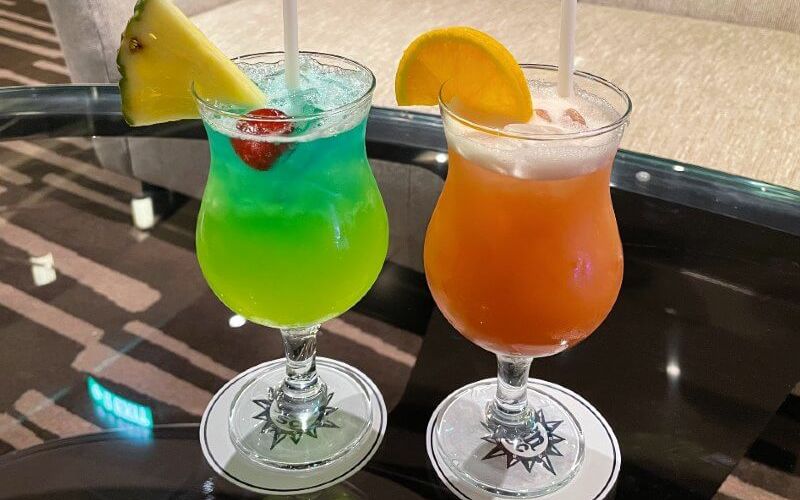 I've cruised on MSC Virtuosa twice. The first time I had a great time and the second, not so much. But this was just as cruising was returning in 2021, and the guest-to-crew ratio certainly varied a lot at that point.
Read more: 15 Fun Things To Do on MSC Virtuosa
13. MSC World Europa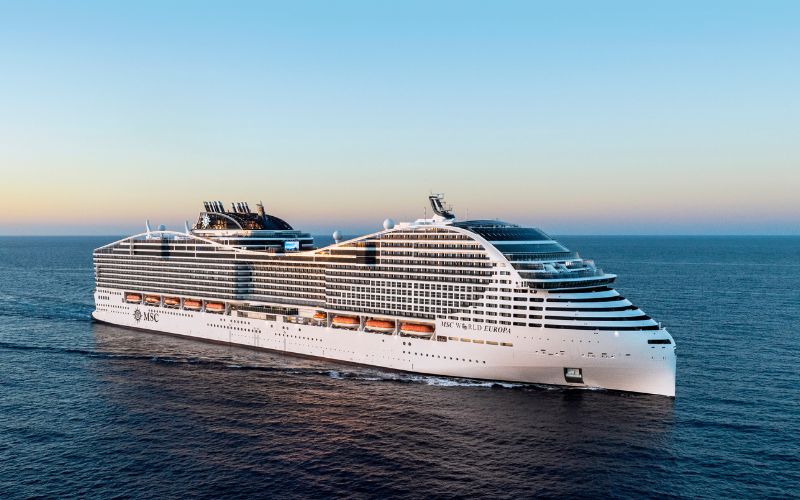 MSC's largest and newest ship, MSC World Europa, is marketed by MSC as the future of cruising. She has some exciting features, including a lot of tech-infused attractions aimed at giving families thrilling memories.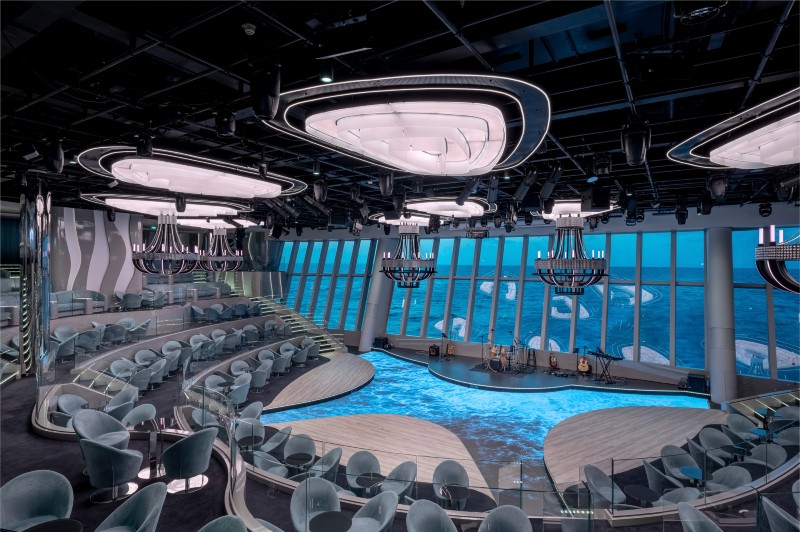 The theme of reviews seems to be that she's very much a work-in-progress. We know that MSC's biggest ships often suffer with service and wait times, and while it's early days for MSC World Europa, she's suffering from similar criticisms. Things may improve once the crew are more experienced with the ship.
Read more: MSC World Europa Review
14. MSC Fantasia
MSC Fantasia is starting to show her age a little – she's over 15 years old, and while she has been well-maintained she doesn't have the same contemporary look and feel that many of MSC's newer ships do.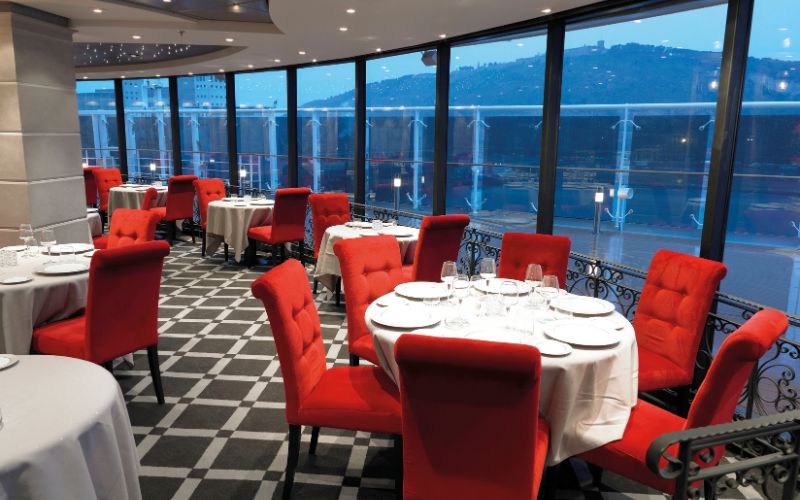 Having said that, if you want a classic MSC cruise – good Italian food, a lively international atmosphere and plenty of fun evening entertainment, all for a low price – then she's as good a choice as any other ship on this list.
15. MSC Seashore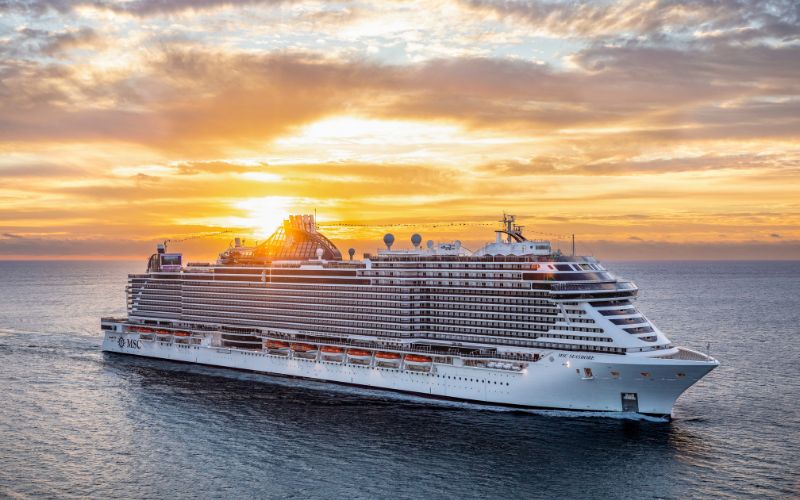 MSC Seashore was the first of the Seaside EVO Class ships to launch for MSC, enhancing the design of the two Seaside-class ships. Her main improvements over the Seaside-class ships are behind the scenes, making her more environmentally friendly, although she does have more outdoor spaces too.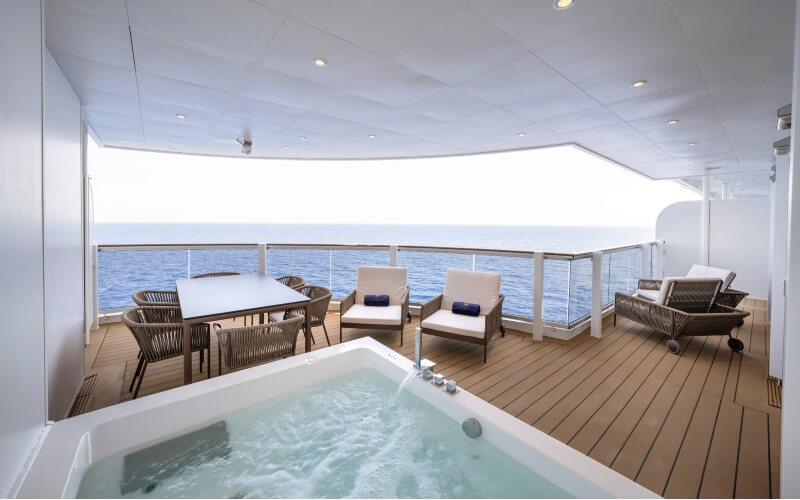 The recurring criticism of MSC ships feeling too busy repeats itself with this ship (with one review I spotted asking if cruise ships can be overbooked!) – again, guests just feel like they aren't getting the service they deserve, even with the low cruise fares.
16. MSC Poesia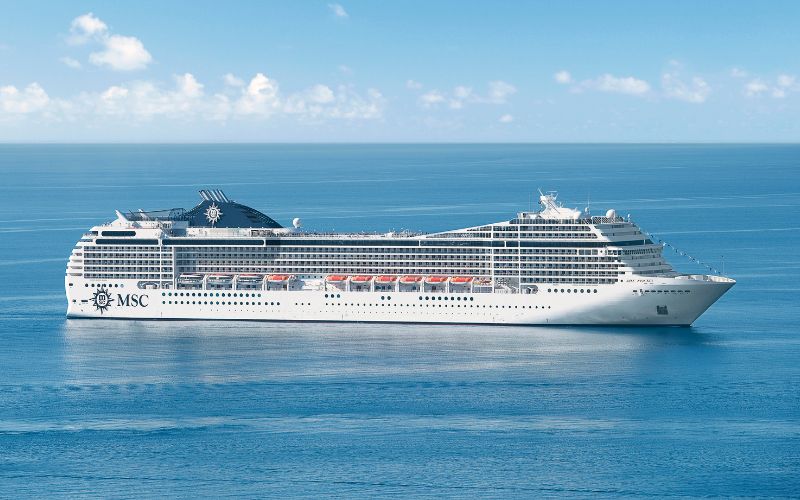 MSC Poesia is part of the Musica class, and similar to MSC Musica she's a good choice if you aren't looking for an overwhelming crowd or an extensive range of features – if you're happy lounging by the pool during the day, provided there's good entertainment at night, then Poesia is worth your attention.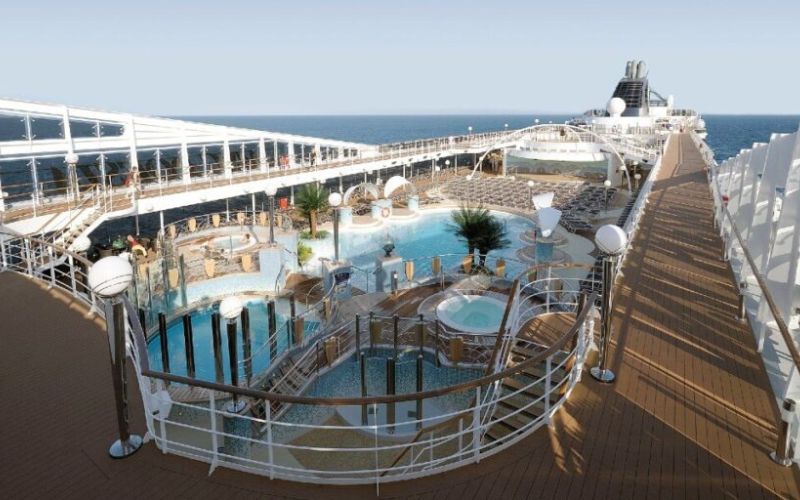 Reviews even describe her as a good "old school" ship, and beyond the lack of daytime facilities the main criticisms are around the food choices, but most people acknowledge she is a budget cruise ship and that the food is fine for the price you pay.
17. MSC Magnifica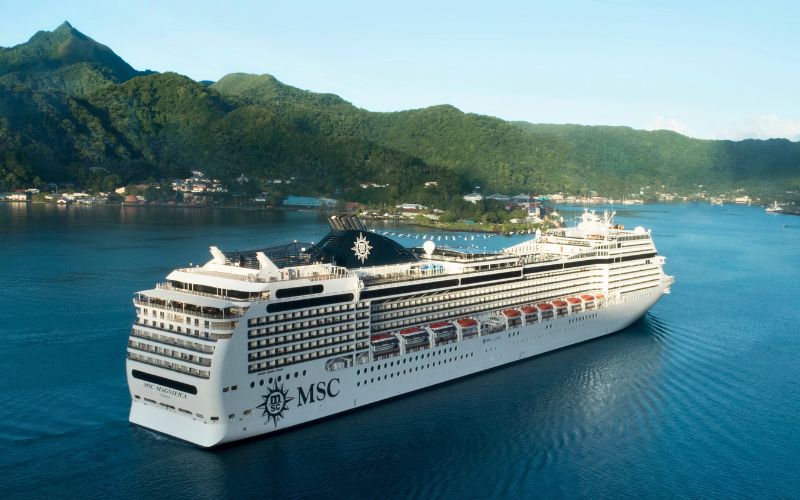 MSC Magnifica was the last of the Musica-class ships to be built and while she is slightly larger than her three sister ships, the experience is relatively unchanged. Expect a comfortable ship that isn't super-modern but is well-maintained and plenty of space to relax during the day.
Negative reviews talk about the food again, and the lack of things to do during the day, but a lot of the feedback seems to be from people who've cruised with other lines, and are surprised that this cheaper ship isn't at the same standard.
18. MSC Lirica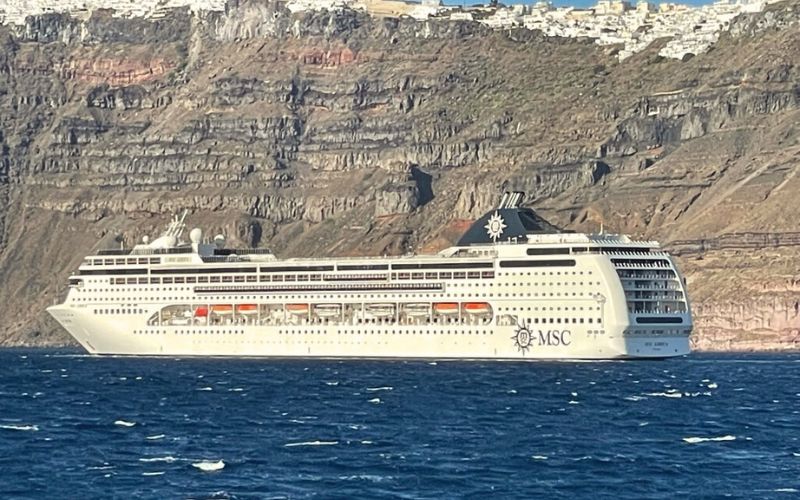 MSC Lirica is another Lirica-class ship, actually, the third to launch in 2003. Being over 20 years old, she is definitely showing her age in some places – she's generally well maintained but don't expect the same modern look and feel as the latest ships in the fleet offer.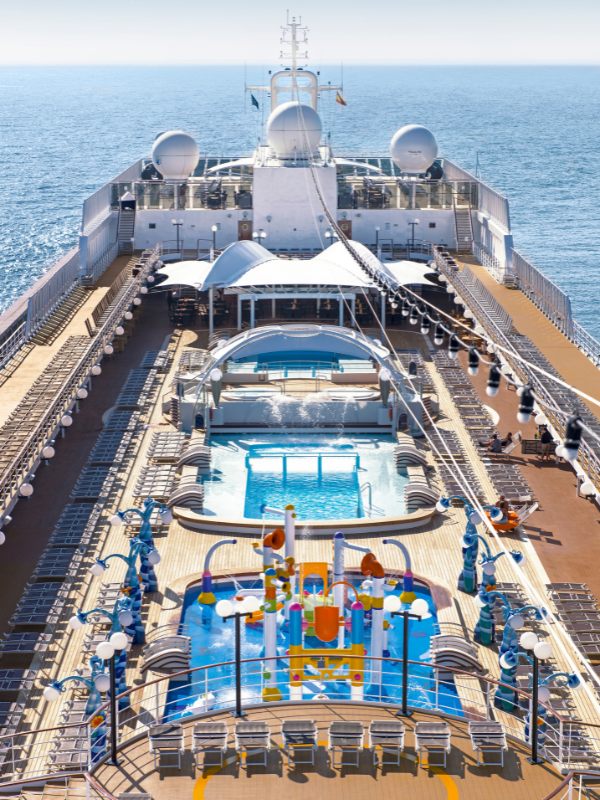 She's not a great choice for families with teens or anyone who enjoys a lot of daytime activities, but for that relaxing smaller ship vibe at a lower price bracket, she's a good choice if you enjoy quiet days by the poolside.
19. MSC Orchestra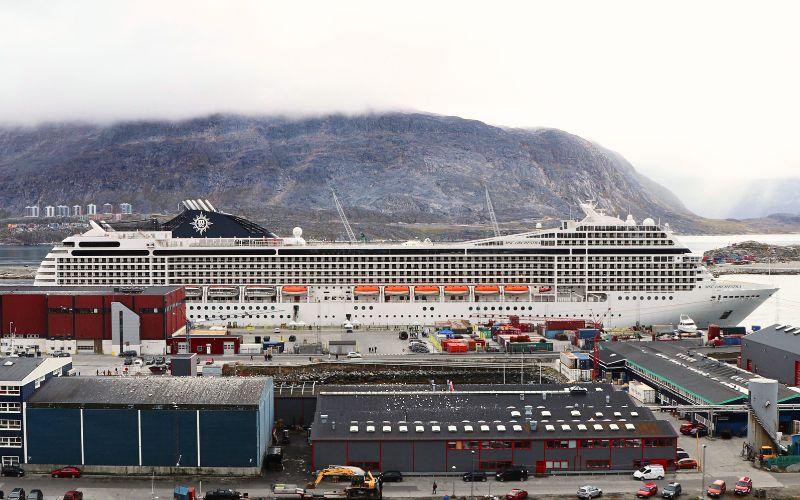 MSC Orchestra is a twin of MSC Musica and she enjoys similar praise and suffers similar criticisms as that ship. People who know what to expect from an MSC cruise enjoy the relaxing atmosphere and the friendly crew, while those choosing MSC Orchestra after experiencing other cruise lines are often disappointed with the food and the lack of things to do.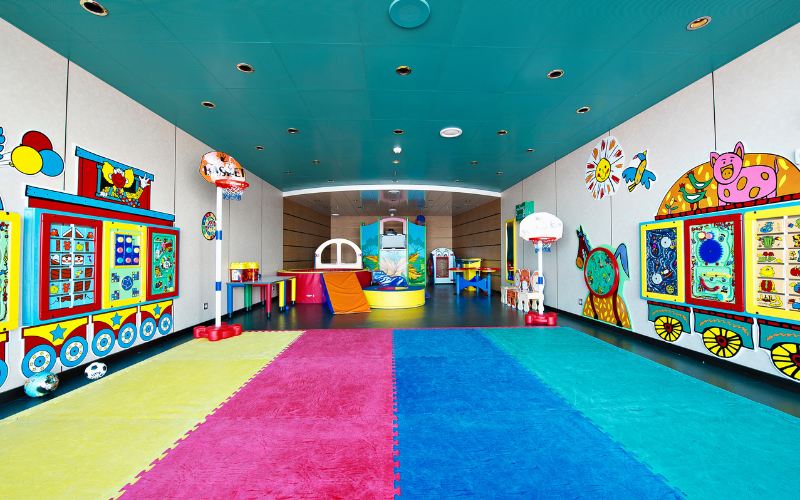 She's a good ship for younger families, especially on busier itineraries where you can enjoy the fun kids club or the days in port, but older teens will likely be bored by the lack of excitement during the day.
20. MSC Opera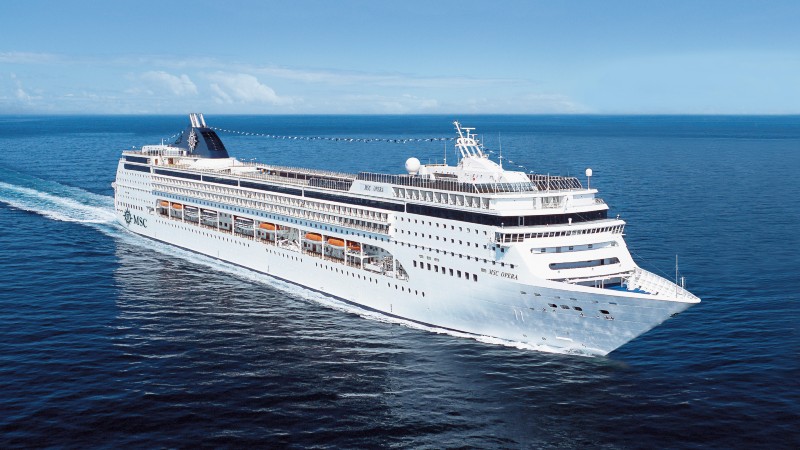 MSC Opera is the final Lirica-class ship and she offers a very similar experience – not a whole lot to do during the day, but some wholesome entertainment at night, good service and a decent selection of food even if the actual dining venues themselves are limited.
Criticisms of the ship focus on her being a little tired, and having a design that's not always easy to navigate, but she gets a lot of positive talk too from guests who know what to expect from an older MSC ship.
21. MSC Seascape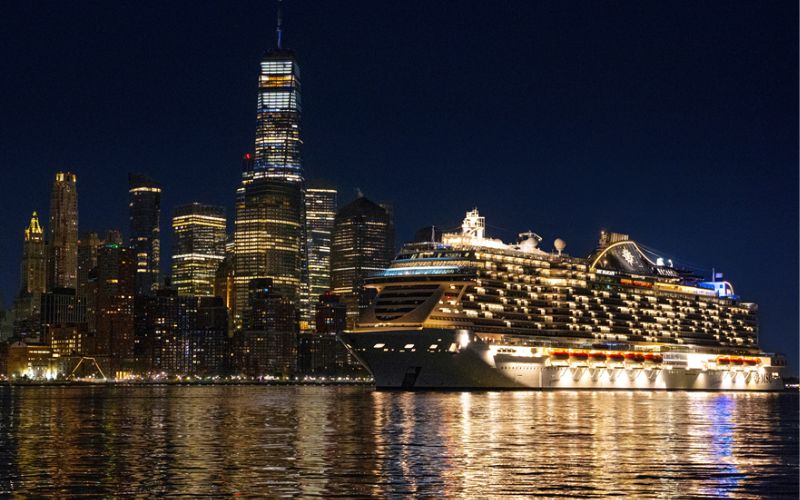 When I first carried out the research for this list, I was surprised that MSC Seascape – a new ship for 2022 – finished bottom. She has so much to see and do, her design is gorgeous and families would typically have a great time on-board.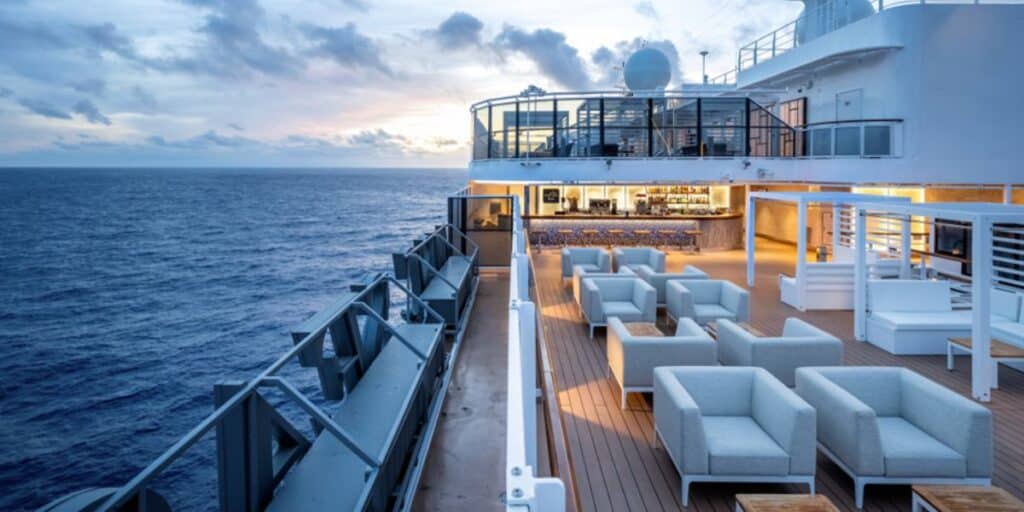 But, considering how new ships often score low due to teething problems, and seeing the wider issues for MSC with its larger ships as I've detailed above, it's not as shocking as I first thought. Expect reviews to improve in time, but also don't choose this ship if you want a quiet, calm cruise.
Read more: The World's Worst Cruise Ships (According to Reviews)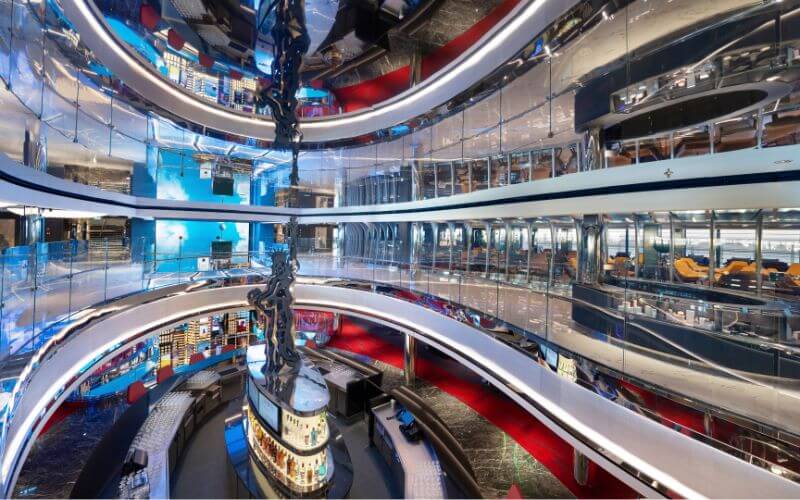 Choosing The MSC Cruise Ship For You
There's no single answer on which is the best MSC ship for everybody because the ships are all different. Even the lowest-reviewed ships will actually better suit some people. It always depends on what you want from your cruise ship, which is why it's important to research your options before you book.
The newer ships are packed with more to do during the day, but as you can see from the reviews and the rankings above, that often means they feel really busy, and the service can suffer.
If you're looking for a more relaxing cruise, you're better off choosing one of the older ships that is smaller and tends to have more focus on outdoor space.
What is the nicest MSC ship?
While all of the MSC ships to have launched in the last few years are beautifully decorated and feature attractive artwork pieces, the MSC Seaside is regarded as one of the nicest ships in the fleet – she is very stylish, not too large, and very comfortable.
Which is the biggest MSC cruise ship?
The biggest MSC cruise ship is MSC World Europa, which launched in 2022. Part of the new World Class of ships for MSC, it has a maximum guest capacity of 6,762 and an internal volume of 215,863 gross tons.
Which is the best MSC cruise ship for families?
The best MSC cruise ship for families is the MSC World Europa. The largest ship in the fleet, it is packed with features to keep everyone entertained, including water slides, virtual reality experiences and more.
Which MSC ships have water slides?
The MSC ships with full-size water slides include the MSC Fantasia, MSC Splendida, MSC Divina, MSC Preziosa, MSC Meraviglia, MSC Bellissima, MSC Grandiosa, MSC Virtuosa, MSC Seaside, MSC Seaview, MSC Seashore, MSC Seascape and MSC World Europa. Some older ships have small slides for children only.
Which MSC ships have Yacht Club?
The MSC Yacht Club – a "ship within a ship" luxury suite club, is available on MSC Bellissima, MSC Divina, MSC Fantasia, MSC Grandiosa, MSC Meraviglia, MSC Preziosa, MSC Seascape, MSC Seashore, MSC Seaside, MSC Seaview, MSC Splendida, MSC Virtuosa and MSC World Europa.
The Bottom Line
Cruising with MSC definitely isn't for everyone, but the cruise line is determined in its goal to become the biggest cruise company in the world. So expect them to keep building shiny new ships, and doing everything they can to make their current ships as popular as possible.
I think what's clear from the reviews is that, if you go on an MSC cruise and you know what to expect from a cheap cruise line, you'll enjoy it. But if you go with expectations that are higher than the cruise line maybe warrants, you'll definitely be disappointed.
Related Posts: