MSC Cruises' ship MSC Virtuosa made her debut with cruises around the British Isles on 20th May 2021 and I was on board one of the maiden voyages.
The ship is packed with exciting family features, and has proven popular in the years since she debuted. I've made a list of some of the most fun MSC Virtuosa activities for families to enjoy on board.
1. Interactive Splash Park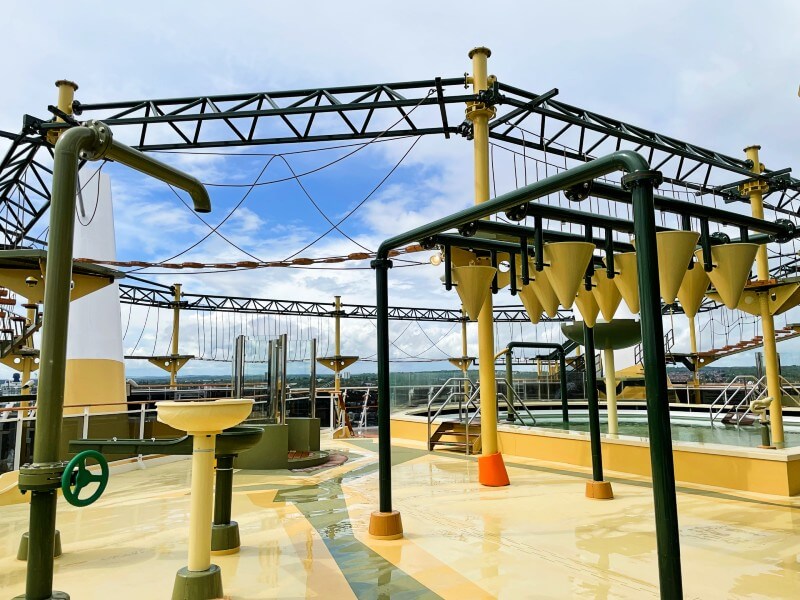 MSC Virtuosa has one of the most exciting water parks at sea. Kids will love the water guns, huge tipping bucket and multiple interactive water elements in the Savannah Waterpark. It's the perfect place to cool off on a hot day.
2. Bowling Alley
The entertainment area on MSC Virtuosa has a full-sized bowling alley with two lanes. Here, you'll also find lots of arcade games providing fun for all the family.
3. Galleria Virtuosa
This 100-metre long indoor promenade has a long domed LED ceiling. This space features eleven shopping boutiques as well as several bars and restaurants. It's the perfect place to wander and socialise, whatever the weather.
4. MSC Starship Club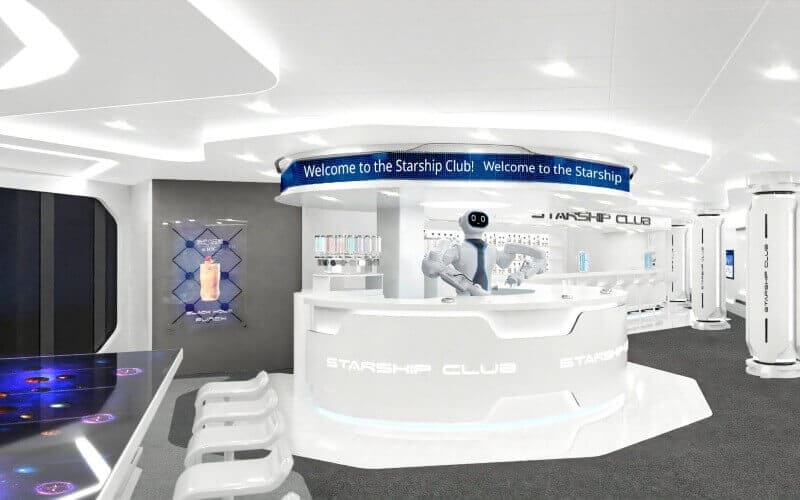 More than just a bar, The MSC Starship club will transport you to another world! It features a humanoid bartender by the name of Rob, who will make you cosmic cocktails and tell you jokes.
Read more: The MSC Starship Club featuring Rob the humanoid robotic bartender
5. Swimming Pools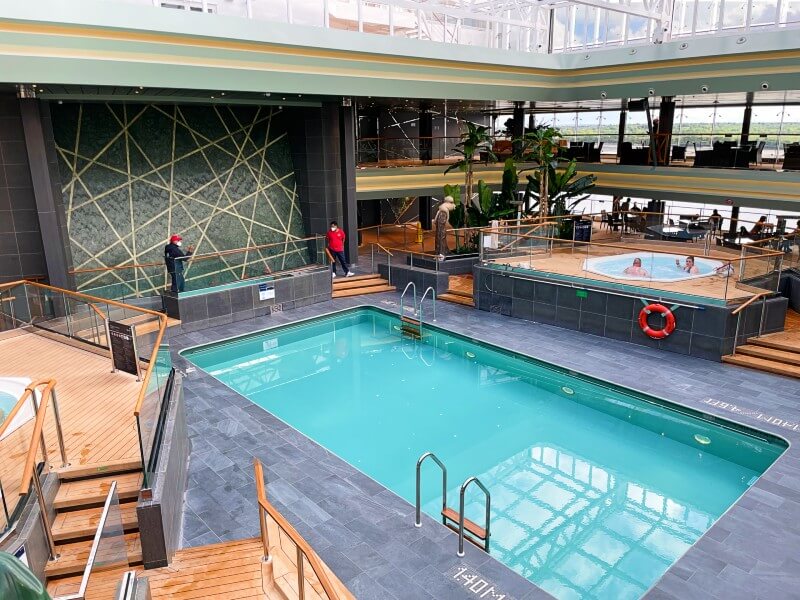 MSC Virtuosa has five swimming pools and one of the biggest waterparks at sea. The Tropical Pool has a retractable roof and four large hot tubs, which means that even if it's raining you can still enjoy a day drinking cocktails by the pool.
6. Himalayan Bridge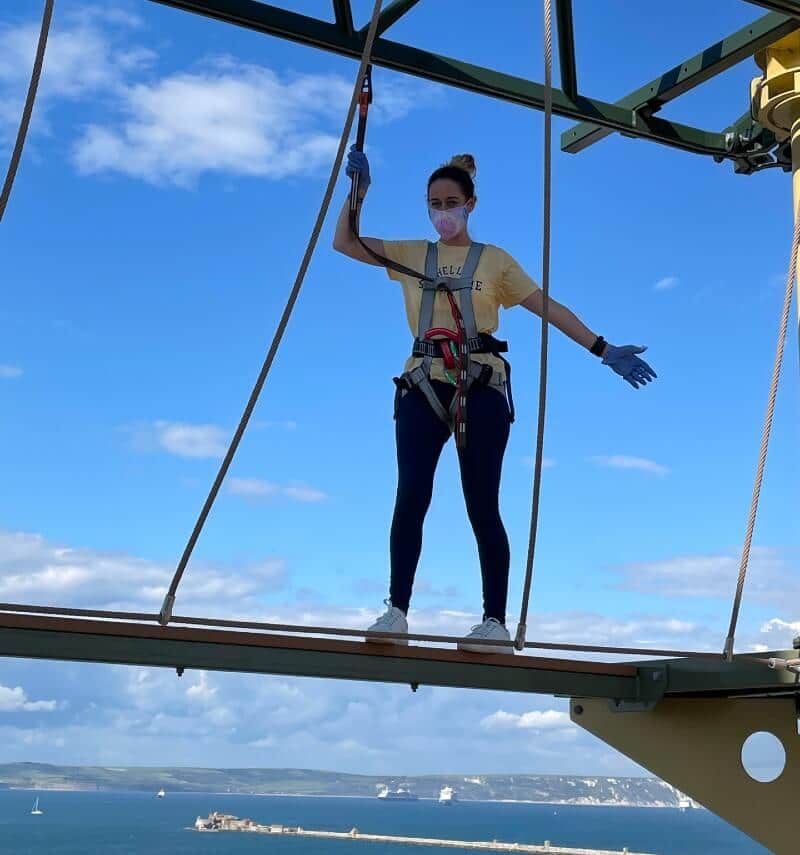 If you're feeling brave, have a go on this high ropes course which is located up on Deck 19, an incredible 80 metres above the ocean.
7. Water Slides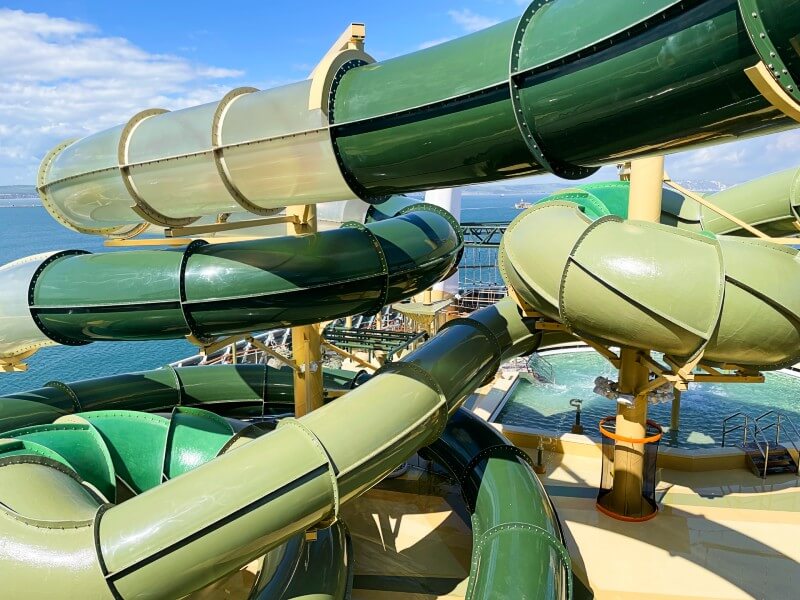 The MSC Virtuosa water park is the Savannah Aquapark, and kids and adults love the three twisting waterslides including a fun bowl slide that spins you round and round.
8. Kids' Clubs
MSC Virtuosa has five dedicated kids clubs for ages from 0 to 17 years old with over 98 hours of kids' activities each week. Kids can be entertained all day long with games, arts and crafts, competitions, parties and more!
Some of the features introduced for the MSC Virtuosa kids club include a silent disco and a Junior Detective game where they must solve puzzles in search of the truth.
9. Formula One Simulator
Climb into the driver's seat of an F1 racing car and get your adrenaline-pumping with a virtual reality race.
10. Sportplex
Sporty types young and old can take part in all sorts of tournaments including tennis, football, basketball, table tennis and table football.
11. Swarovski Crystal Staircases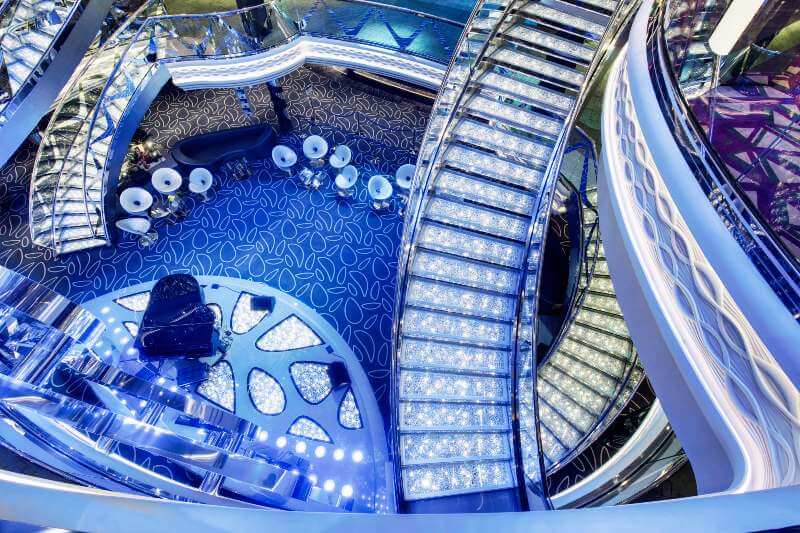 MSC Cruises ships are incredibly glamorous with thousands of Swarovski crystals used to make the staircases in the main atrium.
12. LEGO Experience
MSC Cruises has partnered with LEGO to create LEGO and Duplo-themed experiences, challenges and competitions for kids. There are over 64,000 LEGO bricks on the ship and kids may even be able meet life-sized LEGO people on board.
13. Le Grand Theatre
The theatre on MSC Virtuosa has 945 seats where guests can enjoy live performances every evening with three sittings per night.
14. Baby Club
MSC Cruises' Baby Club has activities that parents and under-threes can enjoy together. There's also the option to leave your toddler in the care of qualified childcare professionals while you relax.
15. Carousel Lounge
In the Carousel Lounge, you can enjoy spectacular entertainment up-close on the round stage as well as stunning sea views.
NEW DEALS JUST RELEASED!
Don't miss the latest MSC Cruises offers…
Related posts