This is a sponsored post by Marella Cruises.
When you think of a cruise holiday, your mind probably drifts to summer — sun, sea and sand. But let me stop you right there!
Winter cruising is the ultimate treat, and I'm about to tell you why. If you've not yet experienced the wonders of a winter cruise, you're genuinely missing a trick.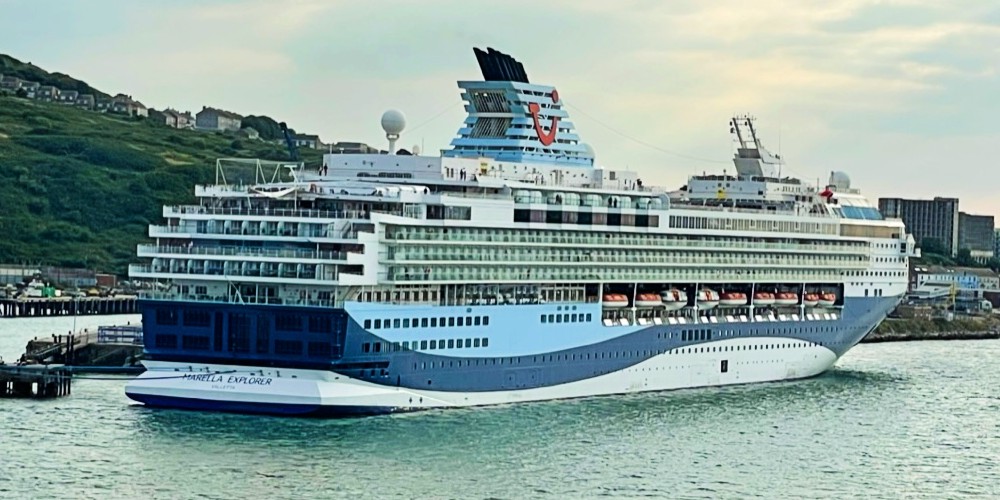 Marella Cruises has some marvellous winter itineraries, and here's what makes them special…
The Advantages of Winter Cruising
1. Avoid the crowds
Now, I love a lively atmosphere as much as anyone, but in the summer it can just be way too much. I'd much rather explore port cities when they're less busy and avoid the long queues for museums, cable cars and other tourist attractions.
And if you're lucky, your cruise ship might be much less busy too! Marella Cruises ships are smaller than most, only accommodating 1,800 or 1,900 people at full capacity. You'll feel like a VIP because the reduced number of guests means that crew members can give you their undivided attention.
Say goodbye to those never-ending buffet lines and hello to a more personal experience.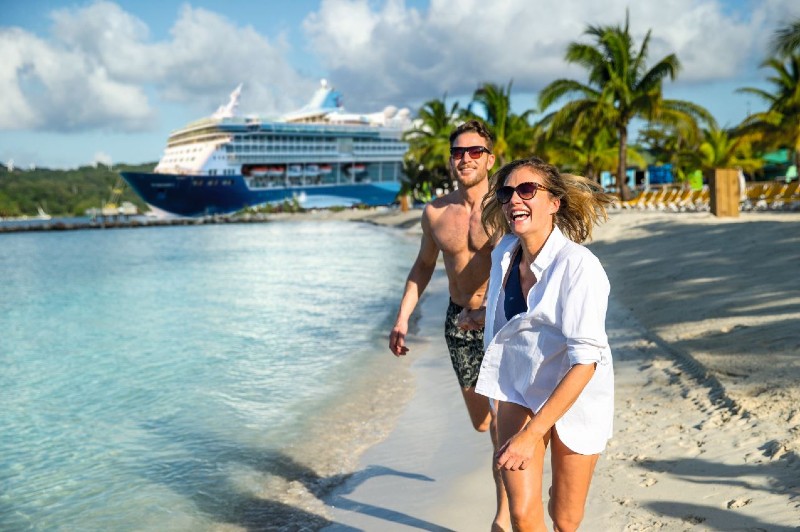 2. Cooler Weather
Let's be real. Scorching heat isn't everyone's cup of tea. If you've ever been to Florida in August you'll know that it's not a nice place to be.
Indeed, much of the world is just too hot in summer. So if you want to explore the Middle East, North Africa, the Eastern Mediterranean or the Canary Islands, then winter is a great time to do it.
You'll still come home with a tan of course, but you can relax without constantly seeking out the shade and worrying about reapplying your sun lotion.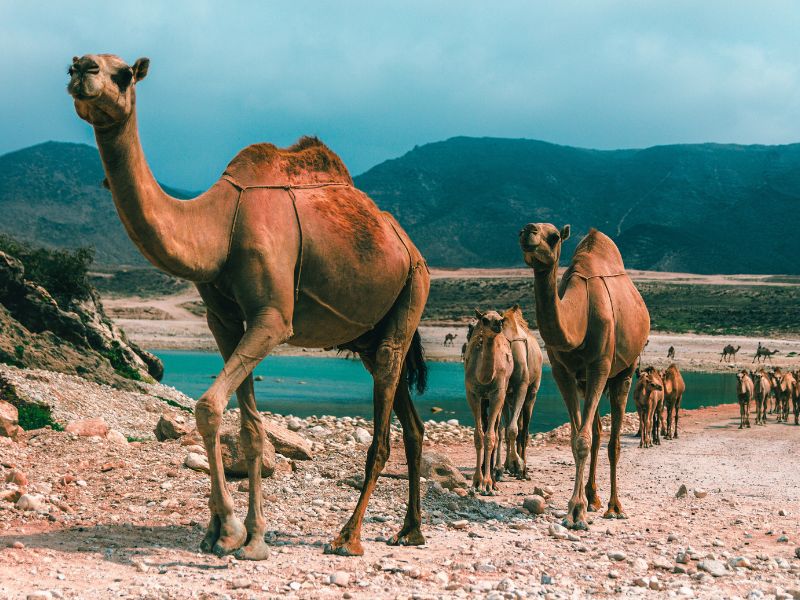 3. Great Deals
I don't know about you, but I like value for my money. Winter cruising is generally cheaper. We're talking about lower fares, reduced flight costs, and maybe even free cabin upgrades, particularly if you book last minute.
Marella Cruises offers some smashing winter deals, allowing you to enjoy their top-notch service without breaking the bank.
Since winter isn't peak tourist season, many excursions and attractions also come with reduced prices. Think of all the souvenirs you can get with those extra savings!
4. More Last-Minute Availability
Whenever you leave it late to book your cruise, you risk there being no cabins left. That's why if you need a cabin that sleeps three or four and prefer school holiday sailings, you should book at least a year in advance.
But the good news is, that if you want to get away this winter, there's still plenty of last-minute availability.
In fact, Marella Cruises are offering an extra £300 off their last-minute sailings. Just use the discount code Cruise300 when you book (before 2nd October 2023).
Save An Extra £300
Use code CRUISE300 to save £300 per booking on Marella Cruises
(Valid until 2nd October 2023 on Nov 2023 – Dec 2024 sailings*. T&Cs apply)
5. Less Chance of to Hurricanes
If you're planning a Caribbean cruise or are cruising out of one of the Florida cruise ports, then there are certain months of the year when hurricanes are a real risk. Of course, the captain and his crew will do everything necessary to keep guests safe, but that often means closing outside decks and skipping ports.
So if you'd like to avoid hurricane season, it's best to cruise in the winter or spring, when bad weather is much less likely.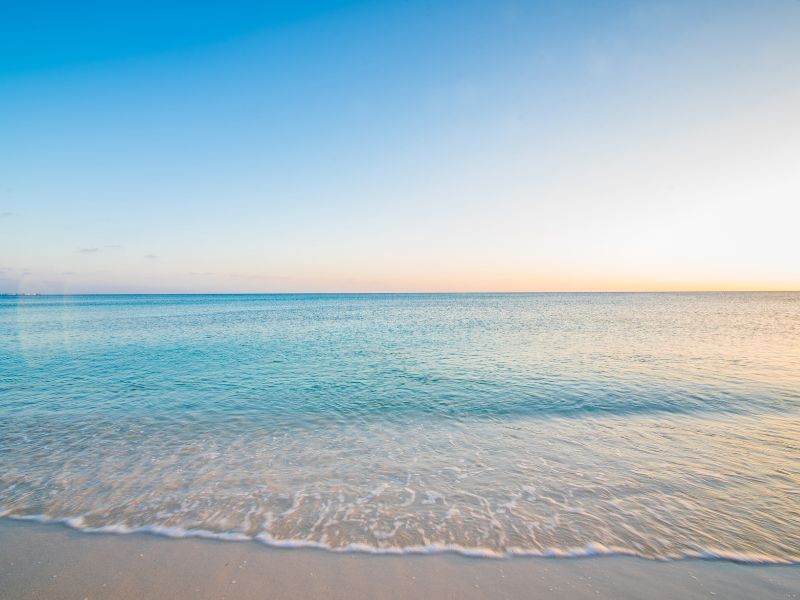 6. Escape The Cold of the UK
The UK in winter can be pretty miserable. Not only is the weather awful, but you find yourself spending an absolute fortune on warming your home!
January and February can be particularly bleak, so what better way to cheer yourself up than by having a warming, winter sun cruise to look forward to?
7. Christmas and New Year At Sea is Unforgettable
I took a Christmas and New Year cruise for the first time last year a I would definitely recommend it. From the beautiful Christmas trees all over the ship to the buzzing New Year's Eve parties, there's a lot to like.
As almost everyone on Marella cruises is British, you can expect traditional favourites like roast turkey with all the trimmings, Christmas pudding and pigs in blankets. The weather won't be the same as at home though, that's for sure!
Suggested read: The Best Ports To Cruise To At Christmas
Why Choose Marella Cruises This Winter
If you're looking to escape the chill of winter and bask in some much-needed warmth, Marella Cruises offers an exceptional holiday experience that combines luxury, comfort, and fantastic service.
Unlike the crowded, high-energy atmosphere you may encounter during peak season on a mega ship, winter cruising with Marella promises a more tranquil and intimate setting. Almost everything is included, from your flights and transfers to your onboard entertainment, meals and even your drinks. So all that's left for you to do is relax and soak up the sun.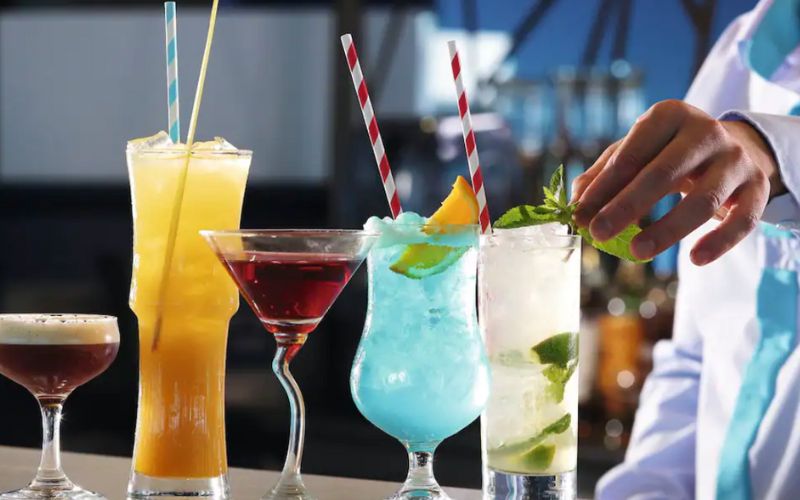 Perhaps you're imagining sun-kissed beaches and serene harbours? Marella Cruises delivers on this front by sailing to a variety of warm destinations, providing an excellent escape from the grey skies of home. While others are layering up in wool and down, you could be lounging by a sparkling pool or strolling on a sandy beach!
Financially speaking, winter cruises often come with the added bonus of competitive pricing. The off-peak season frequently brings attractive deals and packages, allowing you to indulge in the same luxurious experience but at a fraction of the regular cost.
Read more: 13 Things To Love About Marella Cruises
Save An Extra £300
Use code CRUISE300 to save £300 per booking on Marella Cruises
(Valid until 2nd October 2023 on Nov 2023 – Dec 2024 sailings*. T&Cs apply)
Related Posts: