This is a sponsored post by Marella Cruises.
Looking for a cruise that blends fascinating history with some spectacular modern attractions? Or have you perhaps always had a dream to explore Asia, and never realised that a cruise was the best option?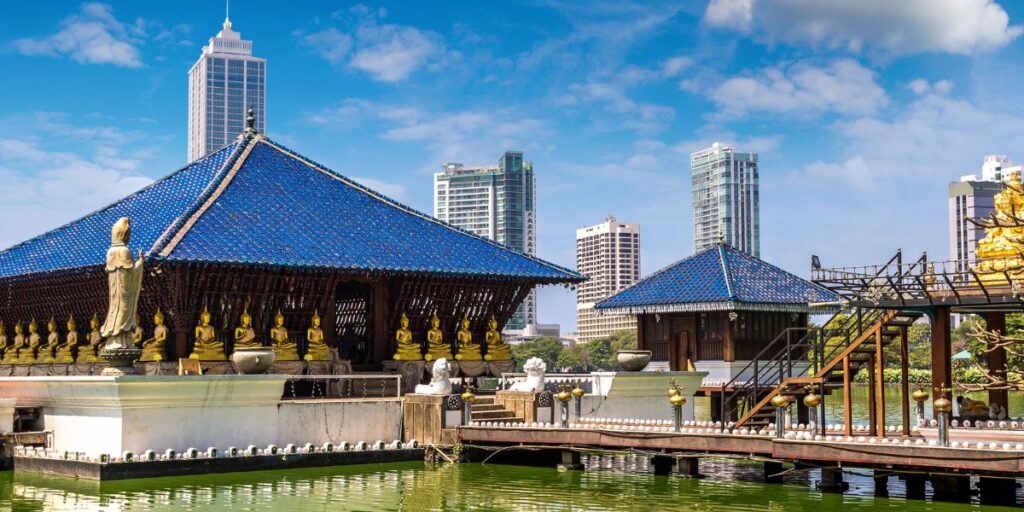 Asia is a stunning continent with a huge diversity of countries and cities to explore. That's why a cruise is the perfect way to discover the region, because you get to sample a little bit of everything the area has to offer in a luxurious and comfortable way.
And for British passengers, a Marella cruise is a great choice – you get your flights included and a little bit of British comfort from your ship, whilst you're still fully immersed in the cultures of the countries you visit.
So, here's a look at some of the best Asia cruises you can book with Marella…
Here's Where Marella Sails To In Asia
India
Indonesia
Jordan
Malaysia
Oman
Singapore
Sri Lanka
Thailand
Vietnam
Marella Cruises Asia Discount Code
If you book your cruise to Asia and the Far East with Marella now, you can save an extra £200 per booking! Just use code ASIA200.
(Valid until Wednesday 14th June 2023 on Nov 2023 – April 2024 sailings. T&Cs apply)
Let's take a look at the different itinerary options for Marella Cruises in Asia.
1. Arabian Sunrise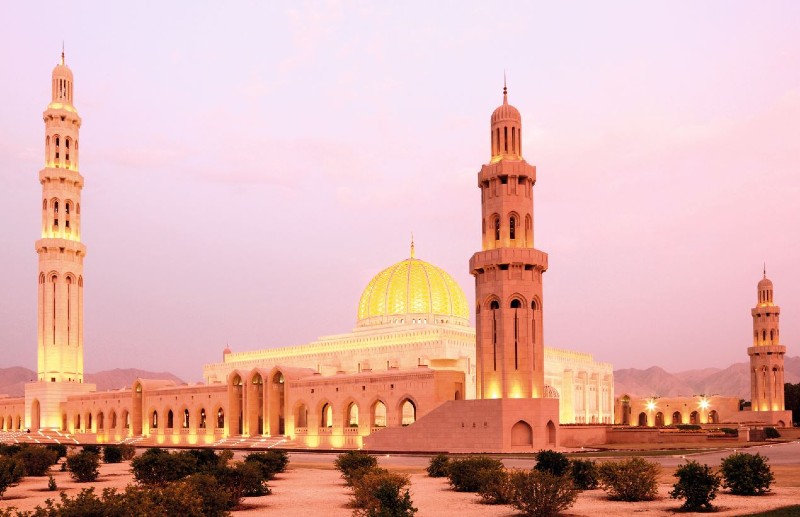 This exciting Marella cruise is a journey through captivating ports, starting in the vibrant city of Colombo, Sri Lanka.
Depending on which version of this itinerary you choose, you could enjoy a day to delve into the rich cultural tapestry of this enchanting destination before your cruise sets sail.
After a relaxing day at sea, the cruise continues to the fascinating coastal city of Mangalore, India with its beautiful, long, sandy beaches.
Next, you'll explore the historic charm of Mormugao, where you can enjoy an excursion to Goa, if you wish.
Then, it's time to immerse yourself in the bustling metropolis of Mumbai, India which is known for its vibrant energy.
After another day at sea, you'll set sail to the stunning Port Sultan Qaboos, a gateway to the enchanting city of Muscat, Oman. Relish in the opportunity to explore the ancient ruins and architectural marvels that make this UNESCO World Heritage Site so extraordinary. As the journey comes to a close, the memories of these captivating destinations will stay with you forever.
The cruise ends in Aqaba, Jordan, which is the gateway to the magnificent and ancient city of Petra. This is one of the world's most treasured archaeological sites
This extraordinary cruise promises a fusion of diverse cultures, captivating landscapes, and unforgettable experiences that will leave you with cherished memories. Depending on which date you choose, you'll have a choice to spend a day in Colombo before your cruise or Petra at the end.
Arabian Sunset
Marella Cruises also offers another similar itinerary called Arabian Sunset. This is just like the Arabian Sunrise itinerary but in reverse. You'll start your cruise at Aqaba, Jordan and from there you'll sail west until you arrive at Colombo, Sri Lanka.
Just like the west-to-east itinerary, this remarkable cruise promises a fusion of diverse landscapes, historical treasures, and unforgettable experiences.
2. Eastern Adventure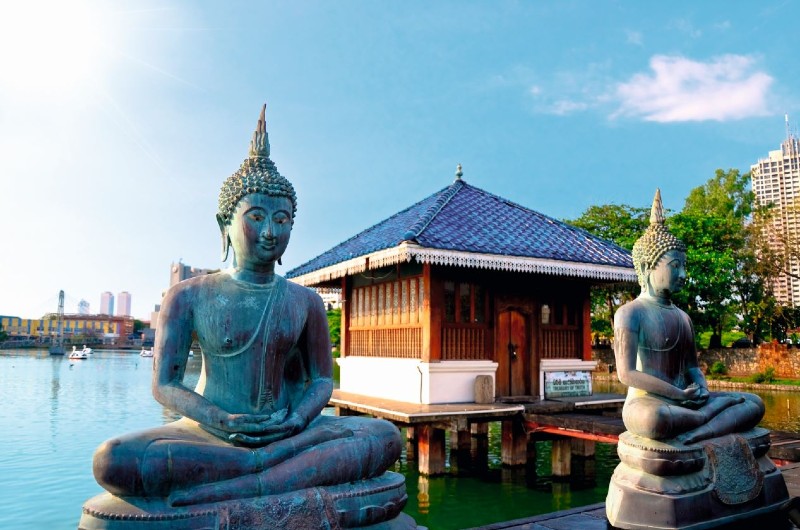 With Marella's popular Eastern Adventure cruise, your journey begins in the enchanting city of Colombo, Sri Lanka.
Depending on the exact itinerary you choose, you could spend some time here, immersing yourself in a seamless blend of old and new as colonial-era architecture coexists with towering skyscrapers.
As you set sail into the magnificent Indian Ocean, you'll spend a couple of relaxing days at sea where you can allow the pristine, azure waters to enchant you. Kick back and relax on the sun deck as the sea's ebb and flow gently lulls you into blissful serenity.
The first port of call on this cruise is Sabang, Indonesia, known as the 'Island of a Thousand Fortresses'. Here you can get up close to Indonesia's intriguing culture and tropical paradise.
Penang, Malaysia greets you next – a destination where cultural diversity is complemented by a thriving food scene. An enticing blend of old and new, Penang's charm lies in its rich heritage, reflected in its well-preserved architecture and timeless traditions.
Next, you'll dock at Port Klang, the gateway to the dazzling city of Kuala Lumpur. Here, a harmonious blend of cultures awaits your exploration, tucked away behind the lush greenery of four scenic islands.
As you reach the midway point of your journey, the cosmopolitan city-state of Singapore beckons. A vibrant melting pot of cultures and a hub of stunning architectural marvels, Singapore offers two days of unlimited exploration. Here, traditional markets lie in the shadows of sprawling designer malls, while ancient temples coexist with futuristic cityscapes.
After a day at sea, you'll find yourself in Laem Chabang, Thailand, your gateway to Bangkok. Known for its ornate shrines, vibrant street life, and flavourful cuisine, this bustling city will enthral your senses.
Your adventure continues in Phu My, Vietnam, where you can journey north to Ho Chi Minh City. Embrace the energetic atmosphere, dynamic street life, and poignant history of this storied city before embarking on your final day at sea.
As your grand Asian adventure culminates, we return to the dazzling cityscape of Singapore. Depending on the exact itinerary you choose, you can explore some, if not all that this fascinating city has to offer.
3. Eastern Experience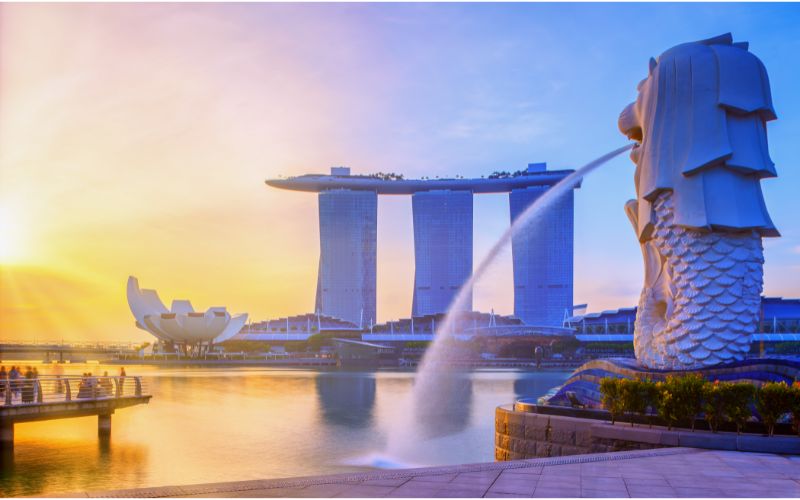 This remarkable Marella cruise begins and ends in the vibrant, multi-cultural island city of Singapore.
Depending on which version you choose, you can spend the day exploring the city. You can experience the colonial and contemporary architecture, and enjoy shopping in world-class designer malls or traditional bustling markets.
You'll begin your cruise with a day at sea – the perfect opportunity to relax and enjoy the ship's facilities, from spa treatments to culinary delights, while you prepare for your next destination.
Arrive at the break of dawn in Laem Chabang, Thailand, your gateway to the bustling city of Bangkok. Here you can experience the thriving street markets, golden temples, and the tantalising flavours of Thai cuisine.
Next, you'll dock in Phu My, Vietnam. From here, you can journey north to the pulsating heart of Ho Chi Minh City. Immerse yourself in the rich history, unique culture, and invigorating energy of this sprawling metropolis.
Next, you'll return to the stunning cityscape of Singapore to spend two full days, with plenty of time to get to know this fascinating, multi-cultural destination.
As you sail away from Singapore, prepare to be amazed by Phuket, Thailand's largest island known as 'the pearl of Thailand'. Its pristine beaches, clear waters, and tropical landscapes make it a true paradise for all.
The next stop is Langkawi, Malaysia, a serene island endowed with white sandy beaches, verdant rainforests, and a tranquil ambience. Soak in the paradisiacal charm before heading to Penang. Known for its diverse culture, colonial architecture, and sensational food scene, Penang is often hailed as Malaysia's favourite destination.
On the final leg of your journey, you'll arrive in Port Klang, the portal to Malaysia's vibrant capital, Kuala Lumpur. Weave through green-tinted islands and witness the splendour of its iconic skyline.
As your eastern adventure comes to an end, Marella Discovery 2 will take you back to where it all began: Singapore. Reflect on the unforgettable experiences, colourful cultures, and incredible sights you've encountered on this memorable voyage.
4. Eastern Flavours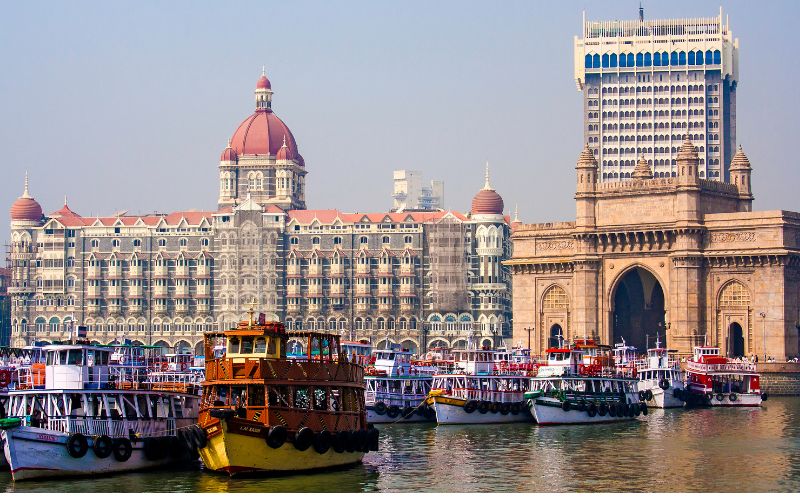 Marella's Eastern Flavours cruise is rich in cultural experiences, gastronomic delights, and unforgettable sights.
You'll begin your journey in the vibrant city-state of Singapore.
After setting sail, you'll soon arrive at Port Klang, where you can opt to head to the Malaysian capital city of Kuala Lumpur. Explore its iconic skyline, dominated by the dazzling Petronas Twin Towers, or lose yourself in the vibrant street markets.
Next, it's on to Penang. Known as the 'Pearl of the Orient', Penang combines a rich colonial heritage with a buzzing street food scene. Walk down the UNESCO-listed Georgetown's streets, and let the mix of Chinese shophouses, colourful murals, and colonial buildings captivate you.
Uncover the hidden gems of Indonesia in Sabang, on Pulau Weh Island. Renowned as the 'Island of a Thousand Fortresses', this tranquil escape offers an immersive experience of Indonesia's rich culture.
This cruise also includes two days in Colombo, Sri Lanka which will give you plenty of time to explore and absorb the vibrant, friendly energy of the city.
Next, you'll discover the sun-kissed beaches of Mangalore, India. This beautiful coastal city offers unique culture, cuisine, and heritage.
Then, from the port of Mormugao, you can delve into the heart of Goa. Explore the UNESCO-listed architecture of Old Goa, soak up the sun on golden sandy beaches, or delight in the flavours of Goan cuisine.
Another exciting stop on this cruise is the bustling Indian metropolis of Mumbai. From historical landmarks to glamorous rooftop bars and innovative fashion boutiques, it's a city that never ceases to surprise.
Your final stop is Port Sultan Qaboos in Oman. Depending on your itinerary, you may also have time to visit the ancient city of Muscat with its grand palaces and mosques.
5. Eastern Sights and Delights
This exciting cruise allows you to explore the best of Southeast Asia, where each destination unfolds a unique story of its own.
The cruise departs from Singapore and sets sail to Malacca – a historic city with a charming fishing village past which is now a UNESCO World Heritage Site. Here you can immerse yourself in the rich cultural heritage and wander around the enchanting streets.
Next, you'll experience the paradise of Langkawi, an idyllic Malaysian island where tranquillity meets natural beauty. Soak up the sun on its beautiful beaches and discover the laid-back lifestyle of this Andaman Sea gem.
Known as 'the pearl of Thailand,' Phuket captures hearts with its stunning coastlines and vibrant lifestyle. This captivating island, dangling like a pendant off Thailand's southwest coast, promises endless allure.
Then, it's on to Penang with its rich culture and exceptional culinary scene. Delve into the city's rich history and indulge in its food lover's paradise.
The next port of call is Port Klang. Nestled among green islands, this harbour city grants access to the bustling metropolis of Kuala Lumpur, a city that perfectly blends tradition and modernity.
At this point in the cruise, you'll return to the mesmerising city of Singapore, where you'll have two days to discover its rich diversity and unique attractions.
Now for a second trip to Port Klang followed by another day in Penang – Because one day really isn't enough for either of these destinations.
Then, you'll cruise to Sabang, on Pulau Weh island, Indonesia, known as the 'Island of a Thousand Fortresses.' This lesser-known destination is a treasure trove of natural and historic wonders.
You'll conclude your journey in Colombo, Sri Lanka, a city in transition, blending timeless architecture with modernity. If your choice of itinerary allows, you'll have time to walk among the towering skyscrapers and historical structures of the Fort neighbourhood.
6. Eastern Spices
Marella's Eastern Spices cruise departs from Port Sultan Qaboos in Oman and begins with two relaxing days at sea before you arrive into the bustling city of Mumbai, India.
You'll step into the whirlwind of sights, sounds and scents. A bustling melting pot, Mumbai offers a dizzying array of attractions from traditional bazaars to fashionable rooftop bars. Explore unique boutiques that borrow inspiration from the Parisian streets, and absorb the vibrant energy that pulses through this city of contrasts.
Next, you can let the tranquil charm of Goa sweep you away as you dock in Mormugao. Nestled near some of Goa's greatest highlights, discover the state capital of Panjim, or delve into the rich history of the UNESCO-listed Old Goa.
You'll leave India and sail to Colombo, Sri Lanka – a city seamlessly blending the old with the new. You'll have two days to discover the enchanting blend of skyscrapers and colonial buildings and marvel at the innovative architecture of modern Sri Lanka.
Next, you'll experience the unique cultural heritage of Sabang, the 'Island of a Thousand Fortresses'. Situated on the northern tip of Indonesia's breathtaking islands, explore the diverse ecosystems of Pulau Weh and discover the vibrant local traditions that make this port a must-see destination.
The cruise also docks in Penang, Malaysia's beloved melting pot of cultures. The city's acclaimed food scene offers a culinary journey like no other. From local street food to fine dining, the flavours of Penang will delight your senses.
You'll also sail into the serene Port Klang, the gateway to Malaysia's buzzing capital, Kuala Lumpur. Uncover the treasures hidden amidst the vibrant cityscape, where glistening skyscrapers tower over ancient temples.
Finally, you'll disembark in Singapore for your flight back to the UK.
7. Fascinating Far East
You'll start your Fascinating Far East cruise in the remarkable city of Singapore. From here, you'll sail to Port Klang, the intriguing gateway to Malaysia's dynamic capital, Kuala Lumpur.
Hidden away along the Malacca Strait, this port city has a blend of modern marvels and time-honoured traditions. Weave through lush, green islands as you prepare for an exciting exploration of this Southeast Asian metropolis.
Next, dock at Penang, Malaysia's treasure trove of diverse cultures and sensational food scenes. Known as the Pearl of the Orient, Penang captivates with its intriguing mix of Eastern and Western influences. You'll soon discover why it's touted as Malaysia's most beloved destination!
You'll continue your cruise to the exquisite island of Phuket, known as the 'Pearl of The Orient'. Breathtaking landscapes, sun-kissed beaches, and exhilarating water sports await you in this island paradise.
At the next port, you'll discover Langkawi, a tranquil island anchored off the west coast of Malaysia. Relish the laidback island life, lounge on pristine beaches, and explore untouched rainforests that are home to a myriad of wildlife.
The next day, you'll arrive in Malacca, Malaysia – an ancient city that has blossomed from a humble fishing village to a UNESCO World Heritage Site. Immerse yourself in Malacca's rich history, with architectural gems and compelling heritage at every corner.
You'll return to Singapore for a proper chance to delve into the city's cultural richness with an overnight stay in port. Try the tantalizing multi-cultural cuisine, visit the magnificent architectural landmarks, and let the city's unique blend of natural and manmade attractions enchant you.
After a sea day to rest and relax, you'll sail to Laem Chabang, the entry point to the captivating city of Bangkok. Laem Chabang serves as your launchpad for discovering the country's cultural capital, filled with stunning temples, bustling markets, and modern skyscrapers.
The next port of call is Phu My, the gateway to the vibrant Ho Chi Minh City. You can venture into Vietnam's largest city and immerse yourself in the frenetic energy of its street life, historical landmarks, and tantalizing food scene.
You'll complete your cruise back in Singapore for your flight home, where you can treasure your memories of this unforgettable adventure.
What's Included in a Marella Asia Cruise?
What's great about Marella Cruises is that you get so much included in your cruise fare.
Not only do you get your food and entertainment, along with your onboard activities, but your flights are included in the price, as are transfers. And you get all-inclusive drinks too, as well as having no tips or gratuities to pay.
Read more about what's included with Marella Cruises here.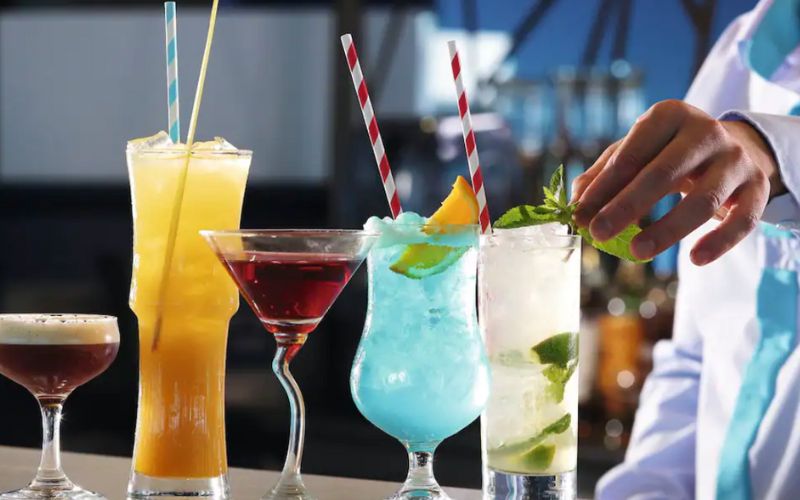 About Your Ship
All Marella Cruises itineraries in Asia take place on Marella Discovery 2. The ship is a real gem – she balances classic cruise style with contemporary features to give an overall experience that feels comfortable but fresh.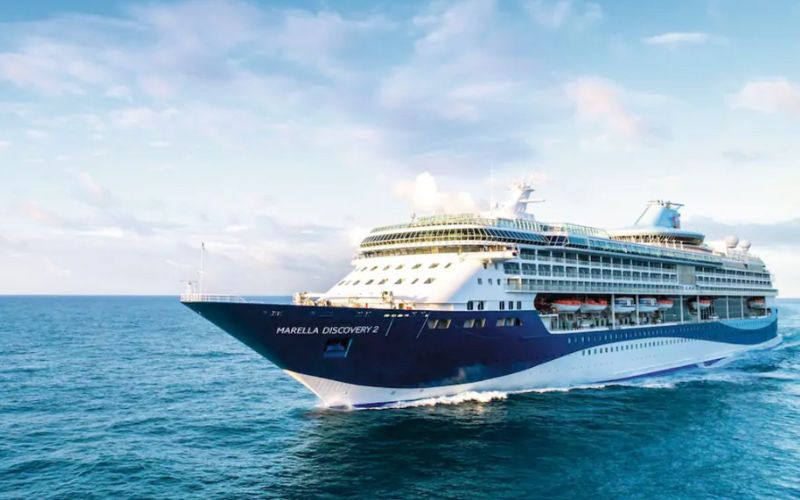 She's a mid-sized ship capable of hosting 1,836 passengers at full capacity, so she never feels crowded.
There are many different dining options, including fine dining and a more casual buffet if you prefer lighter bites or more flexible eating. There are plenty of bars and lounges where you can relax during the day and into the night, along with movies, a spa, a gym, multiple pools and theatre entertainment. There's always something new to try!
See how the Marella cruise ships compare.
To Conclude
Well – you're certainly not short of options when it comes to a cruise around Asia with Marella. And they really are spectacular, with itineraries that are packed with thrilling destinations.
Throw in the fantastic quality of the Marella Discovery 2 ship, and your overall holiday is bound to be special.
So what are you waiting for? Book your Marella cruise to Asia now and discover the fabulous flavours, the incredible history and the modern vibrancy of this stunning part of the world for yourself.
Marella Cruises Asia Discount Code
If you book your cruise to Asia and the Far East with Marella now, you can save an extra £200 per booking! Just use code ASIA200.
(Valid until Wednesday 14th June 2023 on Nov 2023 – April 2024 sailings. T&Cs apply)
Related Posts: