Royal Caribbean is one of the biggest cruise lines in the world, possibly the biggest, depending on how you measure it. It's also part of the biggest cruise corporation in the world in terms of net worth, which also shares a very similar name.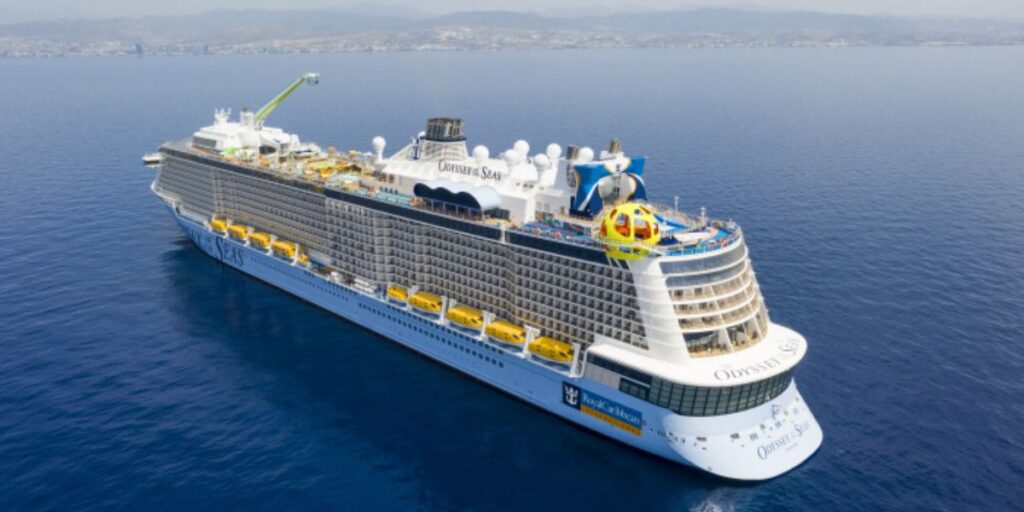 It's a little confusing, especially if you're interested in buying shares in the company – are you buying them in the cruise line, or the corporation? Which name is for which?
In this guide, I'll explain everything.
Who Is Royal Caribbean Owned By?
Royal Caribbean International, the cruise line, is owned by the Royal Caribbean Group. The Royal Caribbean headquarters are based in Miami although the company is incorporated in Liberia.
The cruise line came first, and the group was created when the cruise line purchased Celebrity Cruises in 1997, at which point the cruise line was rebranded Royal Caribbean International and the group was named Royal Caribbean Cruises Ltd, before later changing its name to Royal Caribbean Group to offer a clearer distinction.
Who Owns The Most Shares Of Royal Caribbean?
The company with the most shares in the Royal Caribbean Group is Capital Research & Management, a large investment group that has existed since 1931 and currently has over $2.6 trillion in assets across its entire portfolio. They own over 16% of the company.
That's split between multiple different branches of the same group, with the primary one being Capital Research & Management Co (International Investors) which has an 11.66% stake in the company. The rest of the top 10 shareholders also consists of major investment groups, including The Vanguard Group, JPMorgan and others.
Who Is CEO of Royal Caribbean?
The CEO and President of Royal Caribbean International is Michael Bayley while his boss, the President and CEO of Royal Caribbean Group, is Jason Liberty. Michael Bayley is originally from the UK and he studied Business at the University of Bournemouth.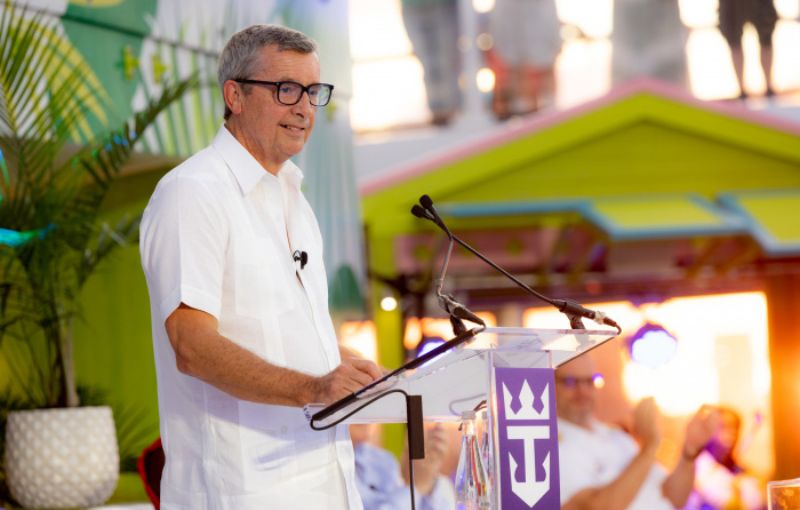 What Country Does Royal Caribbean Belong To?
While the original Royal Caribbean Cruise Line was founded by three Norwegian cruise lines, the group was later listed on the New York Stock Exchange before forming the Royal Caribbean Group, which was incorporated in Liberia.
This was done to avoid having to pay the full amount of US taxes and follow the wage and labour laws of the country. It's the same reason many cruise lines register their ships in countries such as the Bahamas.
Read more: Why do cruise ships register in the Bahamas?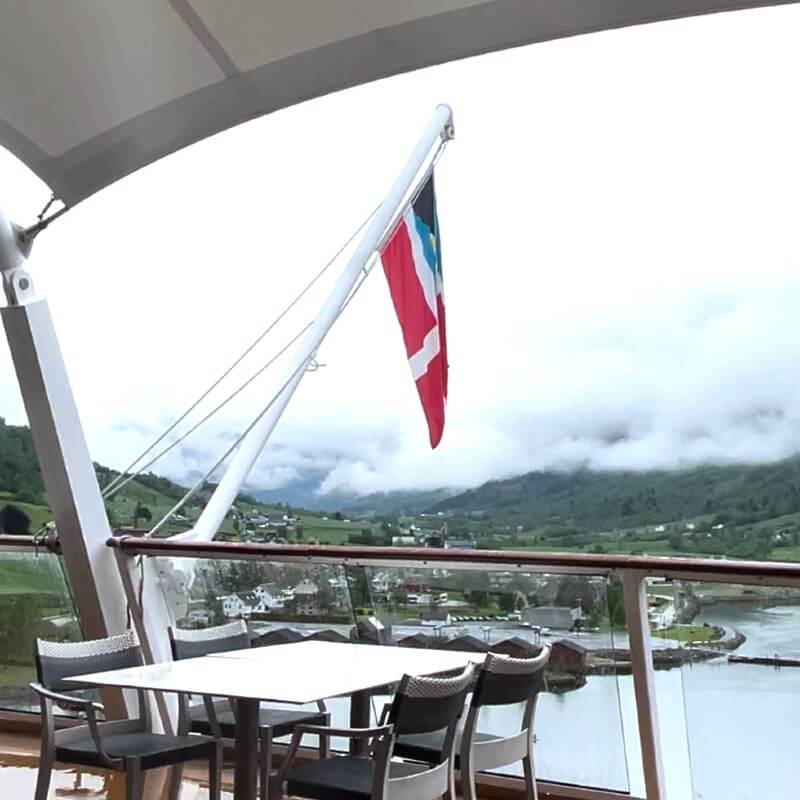 Where Is Royal Caribbean Based?
The Royal Caribbean corporate office is situated in Miami, Florida. The full address is 1050 Caribbean Way, Miami FL 33132. The phone number for the Royal Caribbean headquarters is +1 305-539-6000.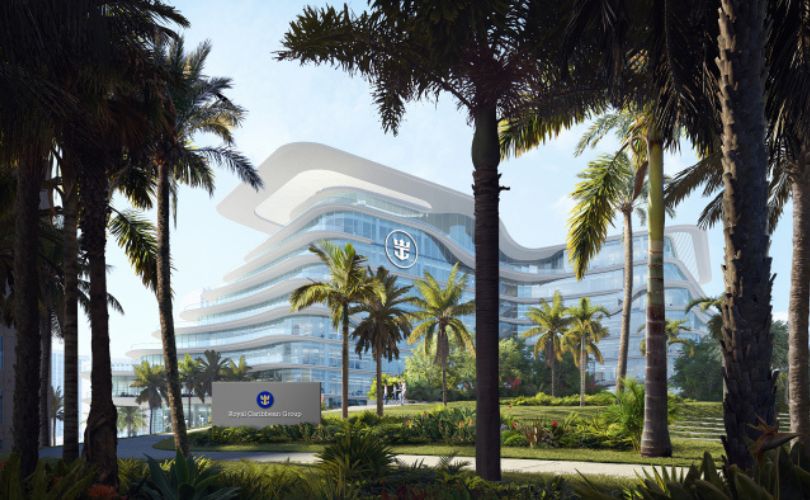 Royal Caribbean History
Let's take a quick look at the history of Royal Caribbean…
Who Founded Royal Caribbean?
Royal Caribbean Cruise Line was originally founded by three Norweigan shipping companies – Anders Wilhelmsen & Company, I.M. Skaugen & Company, and Gotaas Larsen – in 1968. Two years later the first ship, Song of Norway, entered service.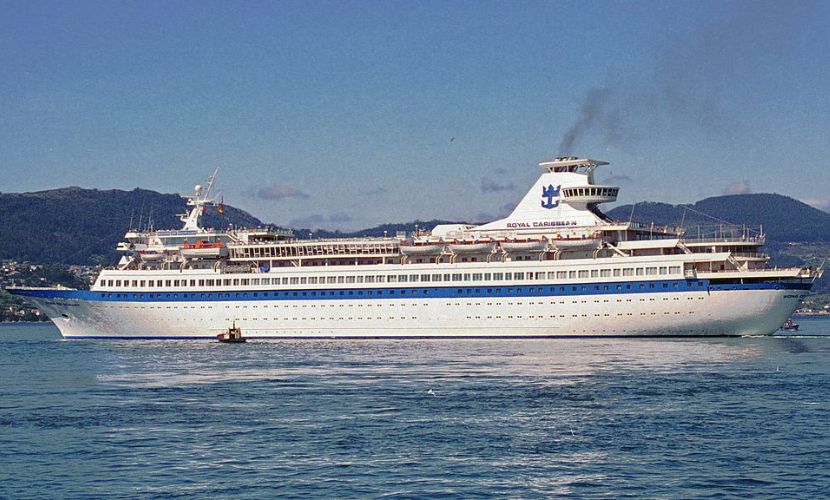 Numerous ships were launched over the next 20 years until the cruise line launched the first 'of the Seas' ship – Sovereign of the Seas, at the time the largest cruise ship in the world.
Royal Caribbean also merged with Admiral Cruises in the same year.
In 1993, after launching two more Sovereign-class ships, the company went public on the New York Stock Exchange and grew rapidly, building its new headquarters in Miami.
Acquisitions and Rebranding
1997 was the year that Royal Caribbean acquired the Greek premium cruise line Celebrity Cruises. To keep the brands separate, the cruise line was renamed Royal Caribbean International while the parent company became Royal Caribbean Cruises Ltd, and later, Royal Caribbean Group.
There have been other Royal Caribbean Group subsidiaries since this date, and currently, the group owns three cruise lines outright – Royal Caribbean International, Celebrity Cruises and Silversea.
The company did own Azamara but sold the brand in 2020, and it has sold 50% of TUI Cruises too.
Oasis Class
A defining year for Royal Caribbean was 2009 when it launched the first Oasis-class ship, at the time the largest class of ship in the world. While it's now been surpassed by the Icon-class, it was the Oasis Class that helped make the cruise line one of the most popular in the world.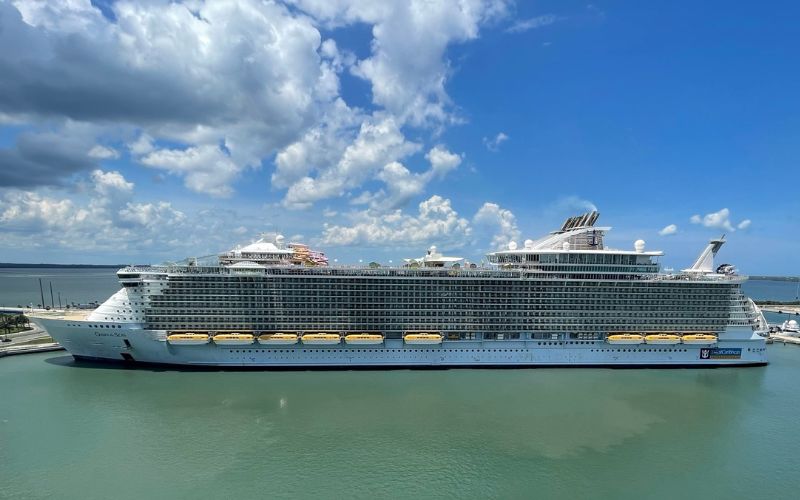 Read more about Oasis-class ships.
Royal Caribbean Net Worth
The cruise line Royal Caribbean International does not have a net worth listed but the Royal Caribbean Group has a total net worth of $21.85 billion as of November 2023. This puts it ahead of the next biggest cruise corporation, Carnival Group, by around $7 billion.
Does Royal Caribbean Have Stock?
Royal Caribbean International does not have stock, but the senior company Royal Caribbean Group does, listed as RCL on the New York Stock Exchange. At the time of writing, they are one of the highest valued cruise line stocks that you can invest in.
If you do decide to invest in Royal Caribbean Group and you buy 100 or more shares, you will be entitled to shareholder benefits when you next sail on a Royal Caribbean ship (or on a Celebrity Cruises ship too – except in the Galapagos Islands).
Royal Caribbean shareholder benefits:
$250 onboard credit to spend per stateroom on sailings of 14 nights or more
$100 onboard credit to spend per stateroom on sailings from 6 to 13 nights
$50 onboard credit to spend per stateroom on sailings of 5 nights or fewer
In order to claim your credit, you need to apply through the cruise line's website and provide proof of your share ownership.
Suggested read: 15 Ways To Use Your Royal Caribbean Onboard Credit Like A Pro
How To Buy Royal Caribbean Shares
You can buy Royal Caribbean shares by using a stockbroker. This could be a person licensed to act as a stockbroker, or a platform either on your laptop or via your smartphone. You'll need to find one that deals in the NYSE and request to purchase RCL stock.
Working with a stockbroker in person normally costs more, but as part of that, they will offer you their expert advice. This tends to be better for people who don't know what they want to invest in, although they might be able to discuss the pros and cons of RCL stock with you.
But if you're certain that you just want to buy RCL stock, and you understand the risks involved, then an online stockbroker platform will likely work out to be much cheaper.
I can't advise you which is the best, but I personally chose to buy my Royal Caribbean shares through an online investing platform called etoro. I chose this one because it is one of the most popular platforms with 20 million registered users and has great reviews and low fees.
I've been very happy with my share-buying experience and found it really easy to do.
(eToro is a multi-asset investment platform. The value of your investments may go up or down. Your capital is at risk.)
Read more: Should you invest in Royal Caribbean?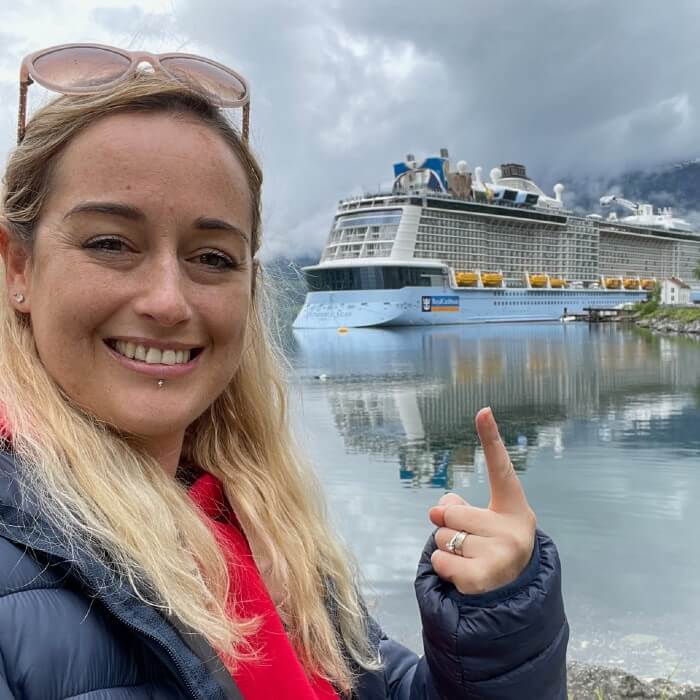 To Conclude
It can be a little tricky to remember, but Royal Caribbean International is the cruise line, and Royal Caribbean Group is the parent company – the word 'Group' is the one you need to focus on here.
The parent company is massive, and you can be a part of that if you want to buy your own shares and you're happy to risk your own investment – they don't come cheap though.
But you could be a part-owner of the company, and enjoy free onboard credit with every sailing if your investment allows you to afford 100 shares or more. Just make sure you understand the risks of buying stocks and shares first.
NEW DEALS JUST RELEASED!
Don't miss the latest Royal Caribbean offers…
Related Posts: