Most of the big cruise lines in the world are part of larger companies, which often own three or more brands offering different kinds of cruise experiences. If you're not really a cruise fanatic, and you don't know who owns who, it can be surprising to find out which cruise lines are part of the same family.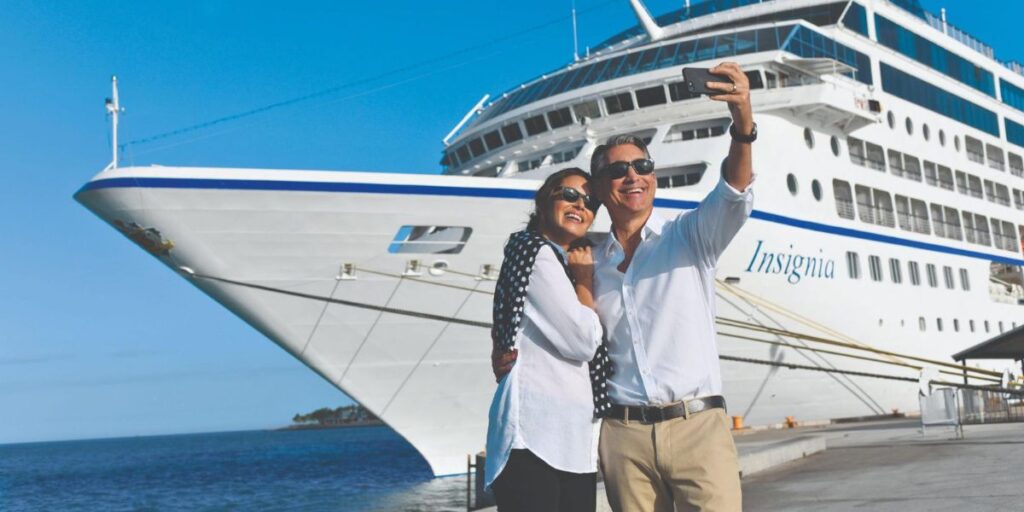 I know I was a bit surprised when I first learned who owned Oceania Cruises, and the other cruise lines owned by the same company. But it makes a lot of sense when you think about it.
So, let's take a look at the company that owns the premium luxury Oceania brand and learn a little about its history.
Who Is Oceania Cruises Owned By?
Oceania Cruises is owned by Norwegian Cruise Lines Holdings (NCLH), a holding company that was incorporated in 2011 when the cruise line NCL was first publicly listed. Oceania was bought by NCLH three years later, in 2014.
At least, that's the company that manages Oceania Cruises. In terms of who owns Oceania cruise line, that's the shareholders. And so technically, the main owner is The Vanguard Group, an investment company that owns over 10% of the shares in NCLH.
The net worth of NCLH as of September 2022 is $5.71 billion.
NCLH owns three cruise lines – unsurprisingly, based on the name, their flagship brand is Norwegian Cruise Line (NCL). But alongside NCL and Oceania, they also own Regent Seven Seas cruises.
You might be surprised that the owners of Oceania Cruises also own another luxury cruise brand and that they own the young, innovation-driven NCL brand too. But this means they have a wide cruise demographic covered.
NCL is better suited to families and young couples looking for a mainstream cruise experience. And both Oceania and RSSC offer different types of luxury cruising.
Oceania Cruises is considered to be premium luxury brand, while Regent Seven Seas Cruises is 'ultra-luxury', offering a much more refined service (and at a much higher price point too).
Oceania also has a reputation for being 'all about the food', while Regent is more service-oriented.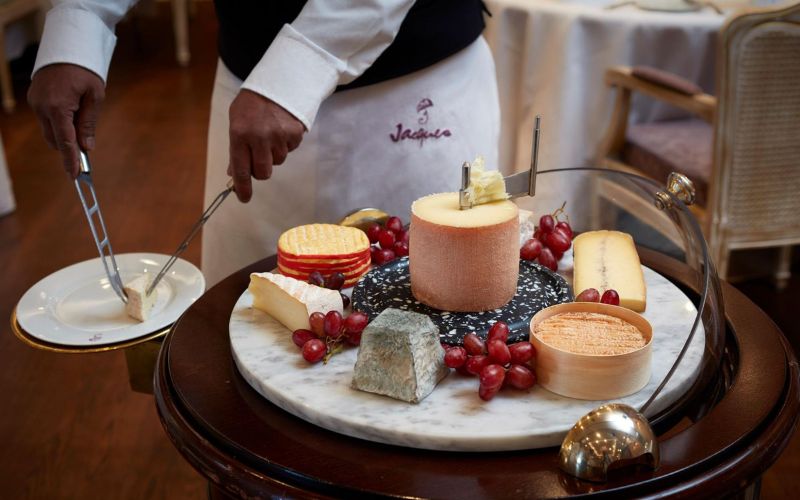 Who Is CEO of Oceania Cruises?
The President and CEO of Oceania Cruises is Frank A. Del Rio. Del Rio was previously the Chief Sales and Marketing Officer of the cruise line, and has held various roles at the cruise line previously – he was one of the first employees of the company in 2003.
Del Rio only took over as CEO in January 2023 when previous CEO Howard Sherman left the role. Sherman is still with NCLH in an advisory role.
Where Is Oceania Cruises Registered?
Oceania Cruises is registered and headquartered in Miami, Florida. However, the fleet of ships is all registered in the Marshall Islands, in order to get around US tax and labour laws for crew working on the ships.
The address of the Oceania Cruises headquarters is 7665 Corporate Center Drive, Miami, Florida 33126. The phone number for the corporate headquarters is +1 844-879-2230.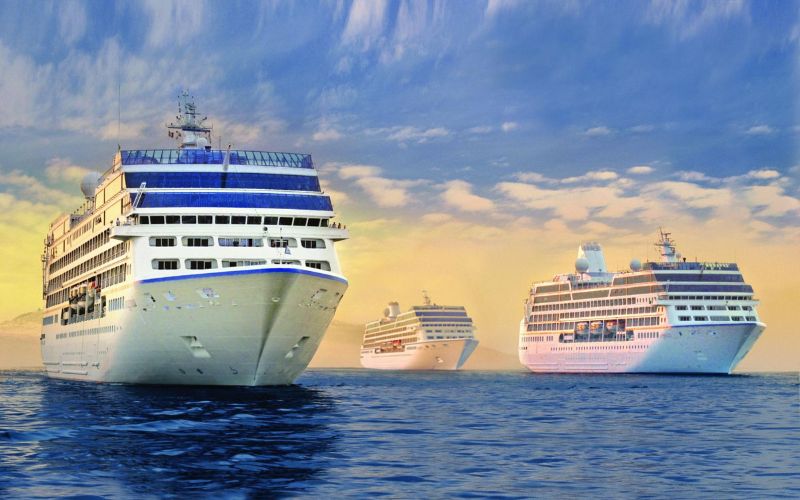 Oceania Cruises History
Oceania Cruises is a relatively new cruise line when compared to many others, having only been founded in 2002.
Who Founded Oceania Cruises?
Oceania Cruises was founded by Frank Del Rio in 2002, intending to fill a gap in the market for premium cruising that wasn't exceptionally expensive. The cruise line was sold to Apollo Management in 2007 for $850 million, with Del Rio kept on.
Apollo later bought Regent Seven Seas Cruises and created a parent company for the two brands, Prestige Cruise Holdings.
Oceania Fleet History
Oceania Cruises didn't begin with brand new ships – instead, it chartered ships from a company called Cruiseinvest and renamed them. The fleet began with Regatta and was joined in 2004 by Insignia.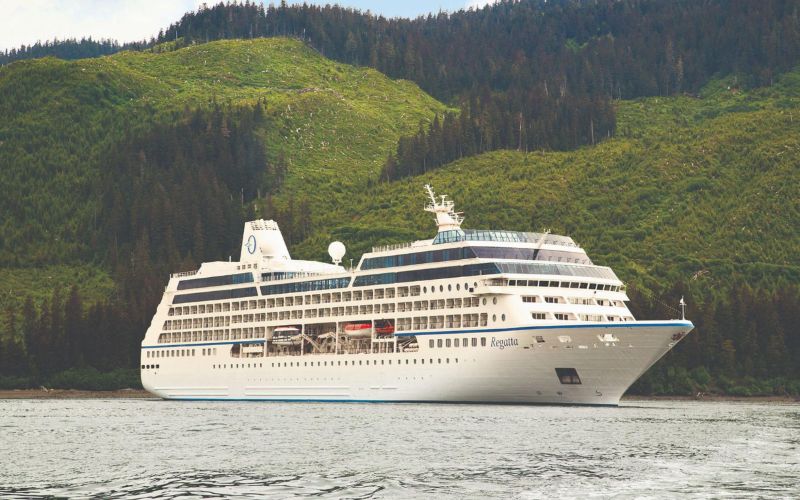 In 2005 another R-class ship was launched, named Nautica.
Oceania then decided to purpose-build two new ships for the fleet. These O-Class ships are over twice the size of their R-Class vessels. Marina was the first to launch, in 2011, before being joined by her sister Riviera a year later.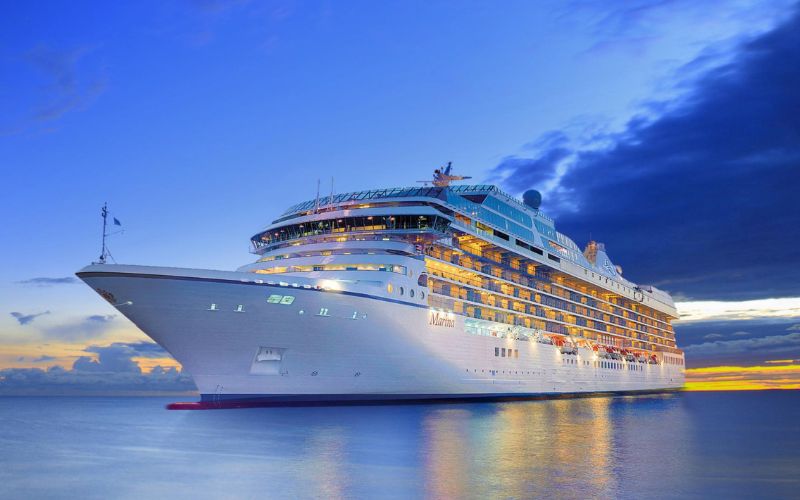 The most recent addition to the fleet has been a fourth R-Class ship, Sirena, in 2016. She was another pre-existing ship – this time the Ocean Princess, formerly of Princess Cruises.
Acquisition By NCLH
In September 2014, NCLH announced that it had acquired outright Prestige Cruise Holdings and was now the owner of both Oceania Cruises and Regent Seven Seas Cruises. The deal cost just over $3 billion.
The cruise line continues to grow and a new Allura Class of ships are now on order, with two ships due to launch in the coming years.
Does Oceania Cruises Have Stock?
Oceania Cruises does not have stock, but the parent company Norwegian Cruise Line Holdings does. It is listed on the New York Stock Exchange under NCLH and anyone can invest in the company if they want to.
If you want to become a shareholder in Oceania Cruises, you'd need to instead buy NCLH stock. And if you buy 100 shares or more, then you're entitled to a shareholder benefit every time you cruise with Oceania Cruises.
NCLH shareholder benefits on Oceania Cruises:
$250 onboard credit to spend per stateroom on sailings of 15 days or more
$100 onboard credit to spend per stateroom on sailings from 7 to 14 days
$50 onboard credit to spend per stateroom on sailings of 6 days or fewer
In order to claim your onboard credit, you need to request it in advance of your sailing – otherwise, you won't get it. You'll need to provide proof of your share ownership as well.
But the good news is that you can enjoy this benefit on every cruise you take with Oceania – and on any NCL or Regent cruises you book too. Owning NCLH stock makes you a shareholder in all three cruise lines, essentially.
Read more: NCL Shareholder Benefits Explained
How To Buy Oceania Cruises Shares
To buy shares in Oceania Cruises you'll need to work with a stockbroker to purchase NCLH stock. This can be done with a person qualified to be a stockbroker, or you can do it independently using a stockbroker trading platform online or via your smartphone.
If you are convinced that you want to buy NCLH stock then it makes sense to use an online platform, since fees will usually be lower. Working with a human stockbroker is recommended when you want official advice on whether a stock is good to buy, so their services cost a little more.
I personally chose to buy my NCLH shares through an investing platform called etoro. I chose this one because it is one of the most popular platforms with 20 million registered users and has great reviews and low fees.
I've been very happy with my share-buying experience and found it really easy to do.
(eToro is a multi-asset investment platform. The value of your investments may go up or down. Your capital is at risk.)
Read more: Should you invest in Norwegian Cruise Line Holdings?
To Conclude
It makes sense for a cruise corporation to have brands that serve different audiences, which is why NCLH owning a mainstream cruise line (NCL), a premium cruise line (Oceania) and an ultra-luxury one (Regent) makes sense. If they bought a river cruise line then you could argue they had the complete set.
Of course, you could become a part-owner of the cruise line if you decided to invest, and you'd get onboard credit for every cruise. Think carefully before you do make any decisions though, as any stocks and shares trading comes with a risk – there's no guarantee you'd get your money back if things go south.
Related Posts: