If you decide to become a shareholder in the parent company that owns NCL, you'll be able to enjoy a bonus perk every time you sail with the cruise line.
The NCL shareholder benefit is available to anyone who invests in sufficient stock of Norwegian Cruise Line Holdings, which is the master company that owns NCL along with two other cruise lines.
And the good news is, your shareholder benefit applies to those cruises as well – so you get the Norwegian Cruise Line stock benefits whether you're sailing with NCL or one of the sister brands.
Let's learn more about what that benefit is, who it applies to, and how to claim it.
What Is The NCL Shareholder Benefit?
The NCL stock benefits are for anyone who owns 100 shares or more in Norwegian Cruise Line Holdings. You'll get up to $250 to spend on-board every cruise you take with NCL or a sister cruise line as long as you remain a shareholder. The benefit has to be claimed in advance.
The amount of onboard credit you'll enjoy depends on the length of your cruise. You will get:
$250 onboard credit to spend per stateroom on sailings of 15 days or more
$100 onboard credit to spend per stateroom on sailings from 7 to 14 days
$50 onboard credit to spend per stateroom on sailings of 6 days or fewer
The benefit also applies to the other cruise lines owned by NCLH – Oceania Cruises and Regent Seven Seas Cruises. The amounts are the same, meaning you'll likely enjoy the benefit from your NCLH stock more on an NCL sailing since that $250 will stretch further.
On a Regent Seven Seas voyage, most things on board are included in your fare anyway – you'll probably want to spend your credit on either a specialist experience on-board or at the stores on the ship.
While people generally love cruising with NCL, one of the biggest complaints people have is how many of the activities on board cost extra. So with the NCL stock ownership benefit you can at least mitigate that, and enjoy more of your cruise without paying out your own funds.
How To Buy NCL Shares
To buy shares in any company, you'll typically need to use a stockbroker. This can be either a human being or an online platform. There are various fees involved with this, but an online platform is usually the cheapest and easiest way.
I can't advise you which is the best, but I personally chose to buy my NCL shares through an investing platform called etoro. I chose this one because it is one of the most popular platforms with 20 million registered users and has great reviews and low fees.
I've been very happy with my share-buying experience and found it really easy to do.
(eToro is a multi-asset investment platform. The value of your investments may go up or down. Your capital is at risk.)
Read more: Should you buy shares in NCLH?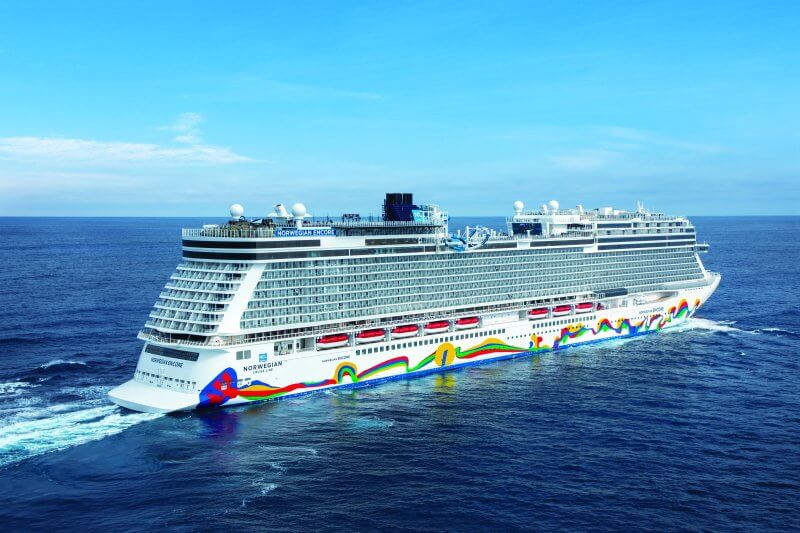 How To Claim NCL Shareholder Benefits
You need to claim your Norwegian Cruise Line shareholder benefits every time you sail with NCL, or with Oceania or Regent. It's not applied automatically, and each time you apply you're only claiming it for your next cruise.
To claim, you need to fill in an application form at www.nclhltdinvestor.com providing proof of your share ownership. You then need to send your form to the cruise line, either via email or in the mail.
The email address for NCL is [email protected] and the mailing address is:
Norwegian Cruise Line Shareholder Benefit Department
7665 Corporate Center Drive, Miami FL 33126
The cruise line has to receive your application at least 15 days before you are due to sail, otherwise, you won't be entitled to the credit.
Your form should include your name, address, email and phone number, along with your sailing date and the ship you're sailing on. The proof you need to provide as a shareholder can either be a photocopy of your shareholder proxy card, or a photocopy of your current brokerage statement.
Things To Know About NCL Stock Benefits
Unline with Carnival shareholder benefits which require 4 weeks of notice to claim, according to the NCLH terms and conditions, you have to apply at least 15 days before your cruise.
You have to own the shares as an individual – stocks owned as part of a mutual fund don't count.
You can use the credit on the ship for buying drinks, food, shore excursions or items bought at the souvenir stores. You can't use it towards your cruise balance or for gratuities, and you can't transfer your credit to another person or another cruise.
The benefit is also available on a 'per stateroom' basis. This means you can't buy 200 shares, put 100 in your name and 100 in your partner's name, and then share a stateroom and get double the onboard credit.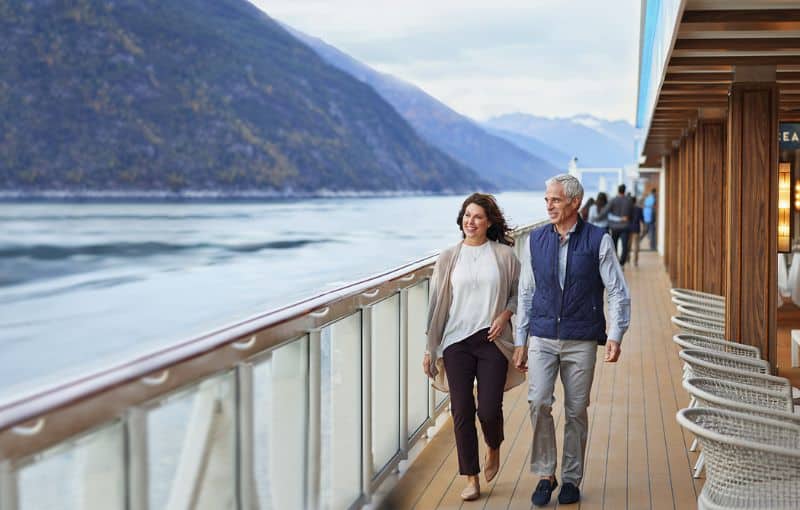 To Conclude
Whenever you're investing in anything on the stock market, there is inherent risk. You shouldn't invest in a cruise line just to get onboard credit – you could lose a lot of money if something bad happened to the market. Just look at how many people took a hit when cruise line stocks fell during the 2020 global shutdown.
However, if you were thinking of investing in a cruise company anyway, the NCL stockholder benefits are a nice bonus, especially since they apply to every cruise line in the group. And as long as you remember to claim every time, you'll get the benefit for every cruise you book – which could end up being good value if you're someone who cruises with the same cruise line on a regular basis.
Read more: Should you buy shares in NCLH?
NEW DEALS JUST RELEASED!
Don't miss the latest NCL offers…
Related Posts: