Carnival's cruise directors are some of the best at sea and many of them attract huge fanbases of guests who want to keep in touch long after their vacation has ended.
I'm guessing that you loved the cruise director on your last cruise – but did they make the top 10? Let's find out.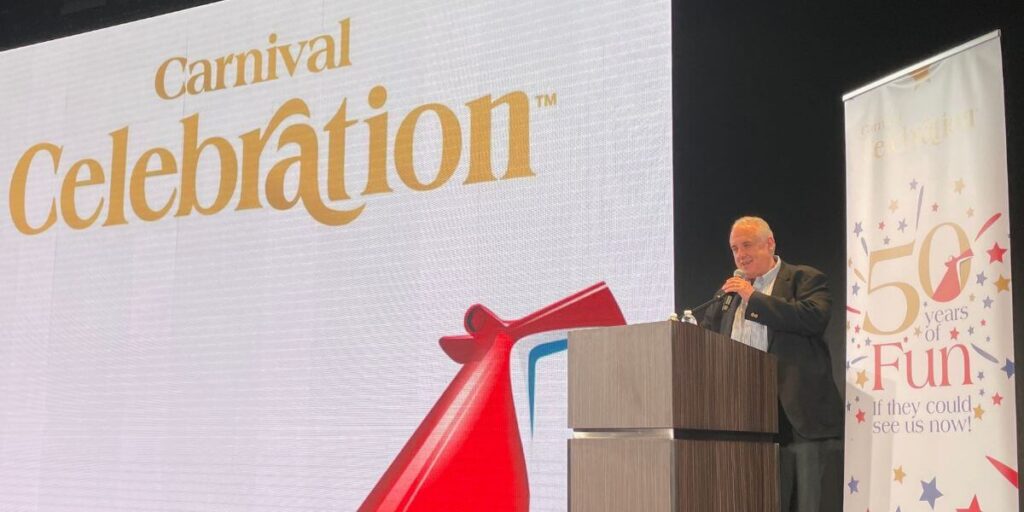 How I came up with the top 10 cruise directors…
This post lists the top Carnival cruise directors according to popularity. Those that top the list are the most well-known, with the largest social media followings and the most mentions of their name online.
Which is the best Carnival cruise director is obviously very subjective, as we all like different things, but these are the cruise directors that people talk about the most…
1. John Heald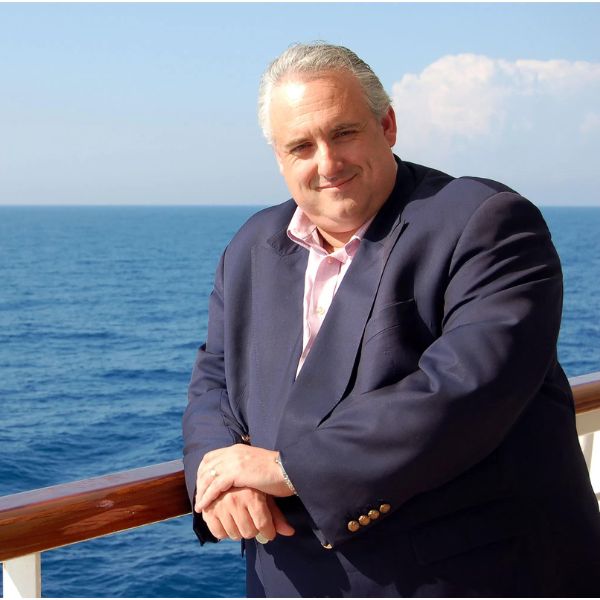 John Heald is Carnival Cruise Line's senior cruise director and brand ambassador.
John was born in Essex, England in 1965 and started his career in the entertainment industry as a musician and comedian before joining the since-retired Carnival Holiday cruise ship as a bartender in 1986.
Known for his engaging and humorous personality, John's social media presence has made him a fan favourite among Carnival guests. He regularly posts updates and photos on his Facebook page, which has over 400,000 followers. And if ever you have a cruise question, you can contact John and he will do his best to help!
John Heald has received numerous accolades and awards throughout his career. In September 2007, Carnival gave him the "Sea Going Employee of the Year" award. And in 2018, he was awarded "Cruise Director of the Year" by the readers of Porthole Cruise and Travel Magazine.
John Heald's dedication to his job and his sparkling personality have made him one of the most recognizable and beloved figures in the cruise industry.
2. Lee Mason
Lee Mason is an active cruise director for Carnival, and in 2022 was named as the cruise director of the newest ship in the fleet at the time, Carnival Celebration.
This was an acknowledgment of Lee's popularity with Carnival guests – indeed, he was voted "Cruise Director of the Year" in Porthole Cruise and Travel Magazine's Readers' Choice Awards 2022.
Lee is another Brit, having been born in Cumbria, although he was trained at the American Musical & Dramatic Academy in New York City. He's been working for the cruise line for six years now and has been cruise director on several ships, including Celebration's sister ship Mardi Gras.
Lee is avery active across social media – his Facebook page has over 47,000 fans and while his Twitter account is a little quieter, he's still active on there and enjoys speaking to guests (and seeing your cruise photos). He's also started up a TikTok account.
3. Chris "Donkey" Salazar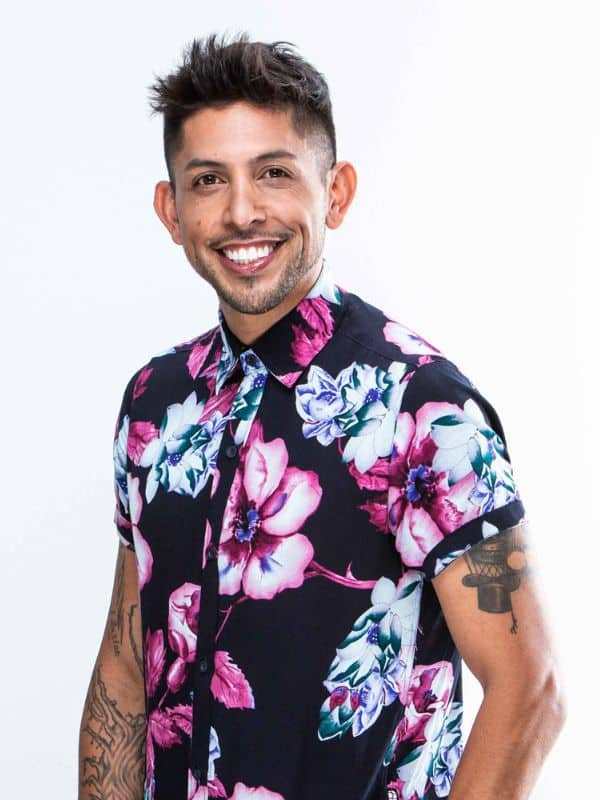 Chris Salazar has been a cruise director with Carnival for over 14 years, and it was actually way back in 2009 when he was relatively new in the role that he acquired his nickname 'Donkey'.
It actually came from a cruise guest. Salazar and another cruise director Chris were taking calls from guests who were giving them nicknames, and a 12-year-old girl said that Salazar had big ears and teeth like the donkey from Shrek, and boy has the nickname stuck. Indeed, in interviews he now admits to finding it weird when people call him "Chris"!
He's admitted that his love for being on stage is the reason he hasn't pushed for a more senior position despite his experience, and he remains one of the most loved hosts on a cruise ship due to his wit and his energy.
If you want to follow him on social, check out his Facebook, Instagram and TikTok accounts.
4. Jonathan "Cookie" Adams
Jonathan Adams is another cruise director who earned their nickname from a guest calling into the cruise morning show on the ship – apparently, those call-ins can earn some lifetime nicknames!
In this instance, Adams was working with British cruise director Jen Baxter (more on her below) and they wanted paired nicknames. The one that stuck was "cookies and cream" and ever since, Adams has held the nickname "cookie".
Cookie has been working for Carnival since 2014 and began in the entertainment team before a promotion to cruise director. Guests tend to love his warmth and friendly nature, although a lot of comments also focus on how funny he is too.
He claims to be shy but you wouldn't get this impression when you've cruised with him – he's a bundle of energy, and just reading the comments from guests who've cruised on a Cookie ship before will tell you just how universally-loved he is.
He's a little less active on social than some other cruise directors but you can see his updates on Facebook and Instagram.
5. Kyndall Fire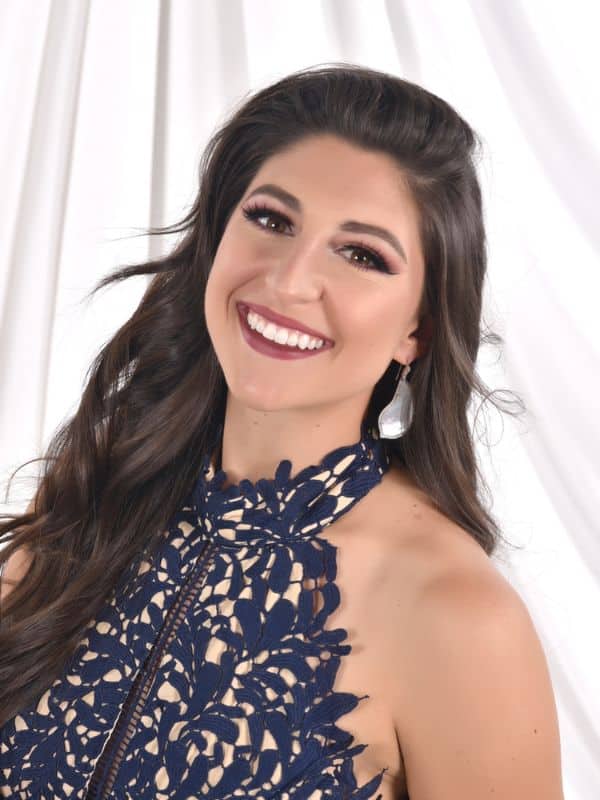 Kyndall Fire (real name Kyndall Magyar) is a Texan cruise director whose fascination with Carnival began with her first cruise aged 7.
She set her sights on being a cruise director from an early age, studying Tourism Management as a way to attain her goal, and after joining the cruise line in 2016 she got her first cruise director role in 2018.
One of the recurring comments from guests when talking about Kyndall is that it's clear how much she just loves her job. She's extremely passionate about cruising, and about making sure every guest on board has the best experience. She also loves to lead the parties onboard and get everyone dancing!
If you're part of the 'Fyre Family' and you want to keep up with Kyndall on social, you can like her Facebook and Instagram pages, where she posts about her latest experiences onboard as well as giving personal life updates.
6. Chris Williams
Chris Williams is one of the longer-serving cruise directors at Carnival, first joined the cruise line in 2011 as a singer and now approaching a decade as a director. Warmly known as the Flying Scotsman, he also performs a show called 'The Flying Scot' which is always very popular with guests.
Chris is best known for his performing energy – when he's not singing in his own shows he's managing the onboard game shows with a deft touch and a fantastic sense of humour.
He's very prominent on social media. You can follow him on Facebook (where he has over 30,000 followers) and over on Instagram, but he's also one of the few cruise directors to have his own YouTube channel where he posts singing performances along with his personal passion, video game content.
7. Matt Mitcham
Matt Mitcham spent 14 years with Carnival, with around 11 years of that time spent as a cruise director – nobody manages that amount of time without being very good at their job!
He announced his retirement from his role as cruise director in a live Facebook video back in 2020, which caused a lot of Carnival guests to be very upset – some even said they would consider cancelling their cruise!
He's gone on to some pretty exciting things though, including serving as 'Your Cruise Director' on Regal Princess, the Princess Cruises ship – but specifically as part of the CBS reality TV show "The Real Love Boat", based on the TV drama from the 1970s and 1980s.
Suggested read: 11 Best Cruise TV Shows To Watch In The UK Right Now
Matt is still talking cruise on his social channels, including his Facebook page (with over 100,000 fans) and on Instagram.
8. Reverend Dr. E
Reverend Dr. E – real name Eversen Bevelle – spent 10 years working as a cruise director for Carnival, and his huge personality and confidence helped him to become one of the most popular directors for the cruise line.
He hasn't officially retired from being a cruise director – and on Facebook he's made clear that he may still make a return to Carnival – but he has been working on other projects and even made an appearance on the US version of the Netflix game show The Circle in 2022.
You can keep up with Reverend Dr. E on his official Facebook page and on Instagram. If he does make a comeback to Carnival as a cruise director, expect his sailings to book up quickly, especially with his new-found Netflix fame.
9. Butch Begovich
Butch Begovich was a cruise director for Carnival from 2007 until 2014, and in total he spent 14 years working for the cruise line, becoming one of the most well-known faces on the ships that he was assigned to.
He has since moved onto other roles and currently works as the Vice President for Guest Experience at Washington Football Team. But, his time at Carnival is still remembered fondly.
He was one of the first cruise directors to make such an impact on guests that he was commonly name-dropped as a favourite on Facebook and forums such as Cruise Critic.
As with many of the best cruise directors, he was mentored directly by John Heald and spent time working closely with him.
10. Jen Baxter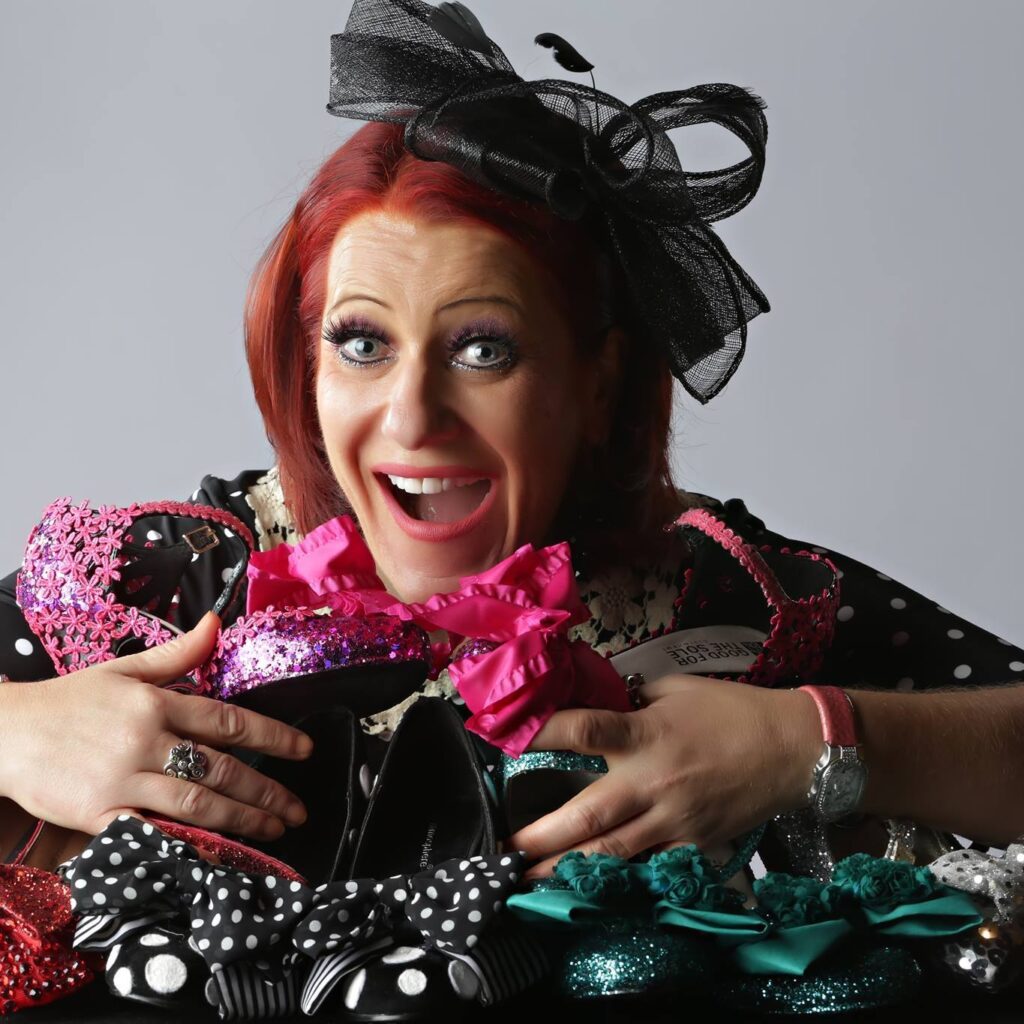 Jen Baxter is another legendary cruise director who spent 20 years working with Carnival. She helped to mentor some of the more popular cruise directors of today, and was an iconic name for the cruise lines – although she was also one to split opinion, with some reviews talking about her humour being either too dry or too raunchy at times.
But many people loved her – otherwise, she wouldn't have made it to almost 16 years as a full cruise director following her initial 4 years as an assistant.
She hasn't left the cruise industry completely – she now works for Viking River Cruises as the Program Director, so a bit of a change of pace in terms of atmosphere.
You can still keep up to date with Jen on Facebook.
Carnival Cruise Director Schedule
Wondering when your favourite cruise director will next be working and on which ship? You can check out the latest cruise director schedule to find out.
If you'd like to learn more about each of the top 10 Carnival cruise directors mentioned in this article, then The Cruise World has made it into a video with some more details for you…
Related Posts: