One of the most famous cruise directors in the world wasn't really a cruise director. Julie McCoy was a character on the much-loved TV series The Love Boat, a role which made Lauren Tewes almost a household name.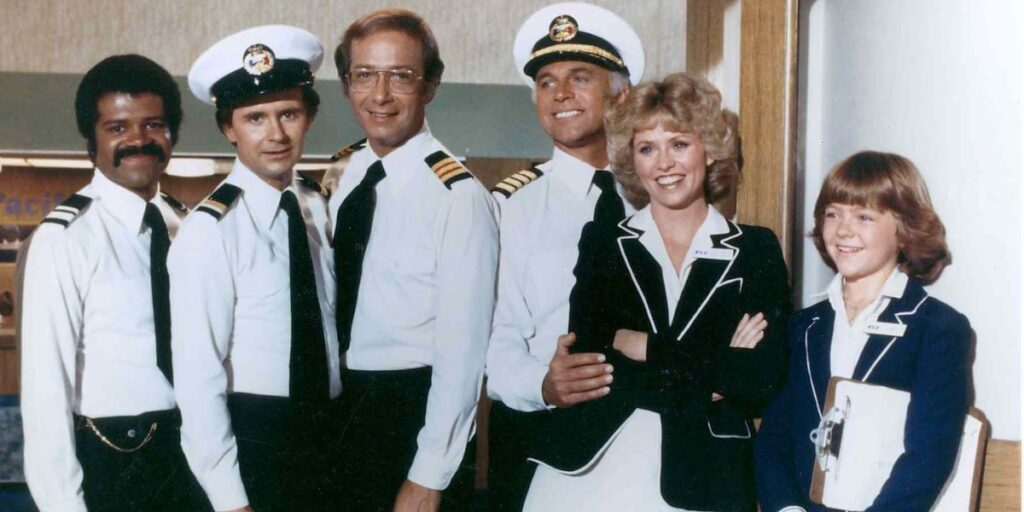 Unfortunately, it wasn't all smooth sailing for Tewes, with quite a high-profile drug problem leading to her leaving the show, before returning once it was under control.
In this guide, I'll tell you everything you need to know about Lauren Tewes, the actress behind one of the most popular characters on the most popular cruise-based TV show ever.
Who played Julie McCoy on The Love Boat?
The Love Boat cruise director, Julie McCoy, was played by actress Lauren Tewes. Tewes had started getting serious work as an actress in 1974 but it was a guest spot on TV show Starsky & Hutch which got her spotted by Aaron Spelling, the producer of The Love Boat.
Tewes' first big break in acting came for a Lipton Ice Tea commercial in 1974, so she had only been seriously acting for three years when she joined The Love Boat.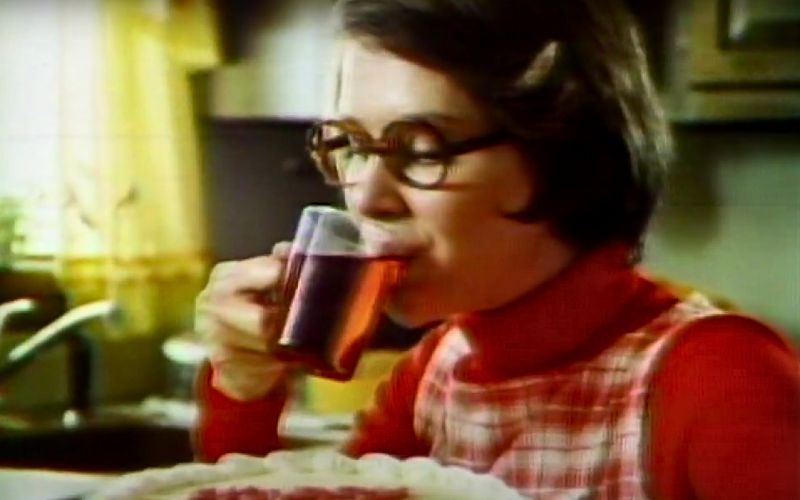 Indeed she was only cast in the role the day before filming started on the third pilot episode – the story goes that she got the phone call telling her she had the part at 9 pm the night before, asking her to report on set at 6.30 am the next day!
Tewes held the role until 1984 when she was fired, although she later returned for one more episode in 1985 and reprised her role for the TV movies in a later season. She has fully reconciled with the show and often makes appearances for reunion interviews.
How does Lauren Tewes pronounce her name?
Lauren Tewes pronounces her surname as "Tweeze". Her full name is Cynthia Lauren Tewes although she was billed as Lauren Tewes during her acting career. Today in interviews she is sometimes referred to as Cynthia and sometimes as Lauren.
She is best known as Lauren though, and when Princess Cruises invited the actress onto a cruise to celebrate her 60th birthday, they made sure to wish "Lauren" a happy birthday on the big screens on the deck of the ship, although her cake was made out to "Julie".
There is some confusion over the pronunciation of her surname and some people mistakenly say it as "Tooz". She has confirmed that "Tweeze" is the correct way to say her name.
Who replaced Julie on The Love Boat?
The character of Julie McCoy was replaced by her sister, Judy McCoy, at the start of season 8. Judy McCoy was played by actress Patricia Klous, who had made her name in the CBS TV comedy-drama Flying High from 1978 to 1979.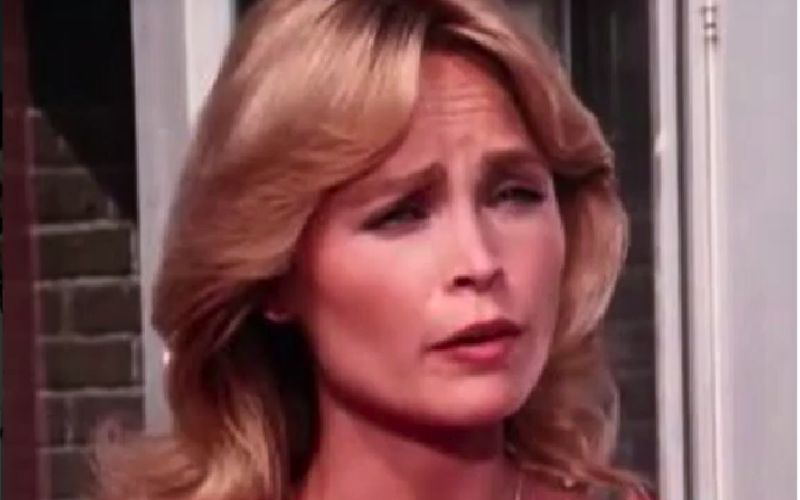 Klous would remain with the series until the main seasons finished in 1986, with Lauren Tewes returning for a guest episode in 1985. When the TV specials began in 1986 Tewes had returned to the role and Klous was not included.
Klous had actually already appeared on The Love Boat prior to her role as Judy McCoy. She guest starred in episode 17 of season 5 and then appeared in a more prominent role on the first episode of season 7 as Laurie.
The character of Judy McCoy was often known for being frustrated as others on the show confused her with her sister Julie.
Why did Julie leave The Love Boat?
The character of Julie McCoy was written off The Love Boat because she had got married. The real reason for this story was because actress Lauren Tewes had been fired from the show due to a cocaine addiction that had spiralled out of control.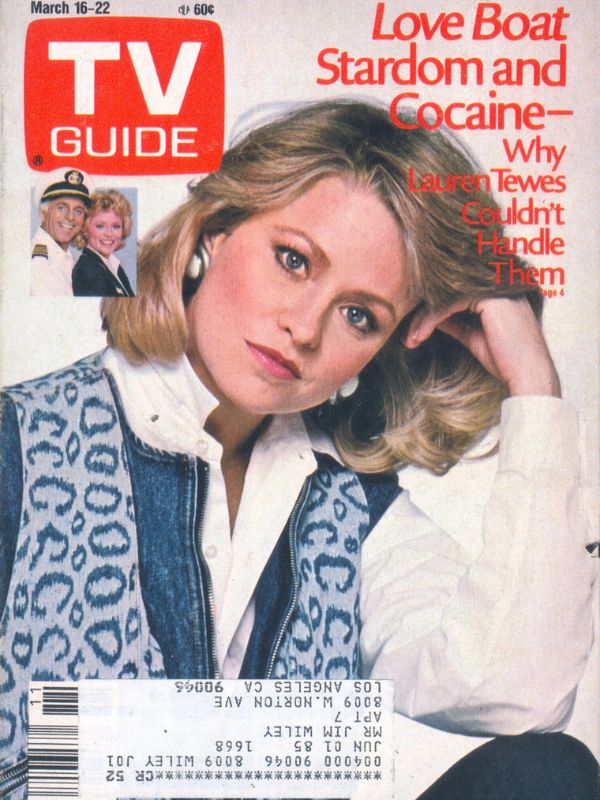 Once Tewes was released from the show, she was able to get past her addiction and make a return, initially making a solo guest appearance and then fully returning for the TV movie specials.
Was Lauren Tewes drug-addicted?
Lauren Tewes did develop a drug addiction during her time on The Love Boat, which ultimately led to her being released from the show. She later overcame her addiction, got clean and was able to return to the show.
Lauren Tewes' cocaine addiction was quite the scandal at the time. In Tewes' own words, despite the popularity of the drug at the time in Hollywood and TV, to her, it seemed like only she was being punished for her addiction. She admits that the addiction started in the late 1970s, well before she was fired from The Love Boat.
Tewes has since been interviewed about her addiction where she laments the fact that the tag "former cocaine addict" seems to follow her around, even though she was able to make a return to the show once she had beaten her addiction.
When did Julie leave The Love Boat?
Julie McCoy left The Love Boat between seasons 7 and 8, in 1984. The character did not receive a farewell on the show as the actress playing her was fired in between seasons. Instead, the character's absence was explained at the start of the first episode of the eighth season.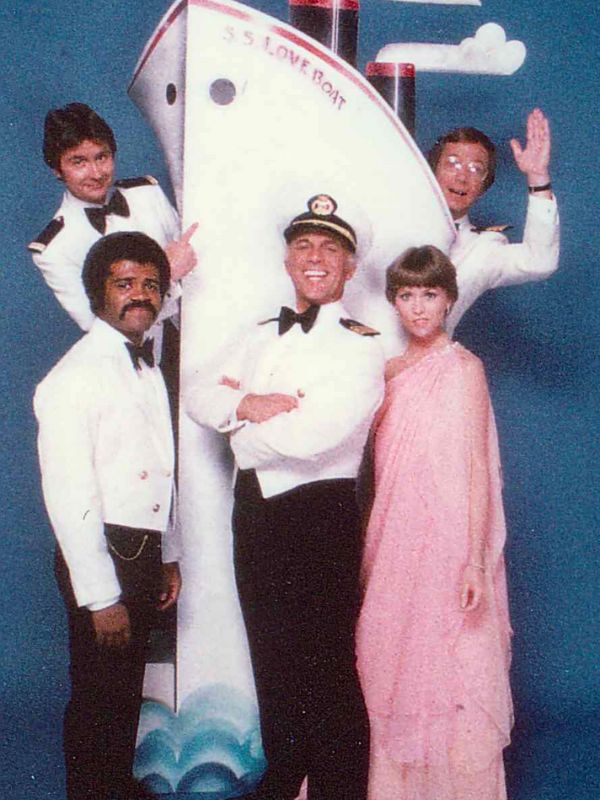 Considering how Julie the cruise director was such a popular role, the writers decided they had to replace her with a similar character, hence the introduction of her sister Judy McCoy. Thankfully for fans and for Tewes, Julie was able to return to the show later.
Tewes was also invited to make an appearance on a special 'reunion' episode of Love Boat: The Next Wave. This was a follow-up show that was made in 1998 and only lasted until 1999, taking place on Sun Princess. The reunion episode saw several cast members return.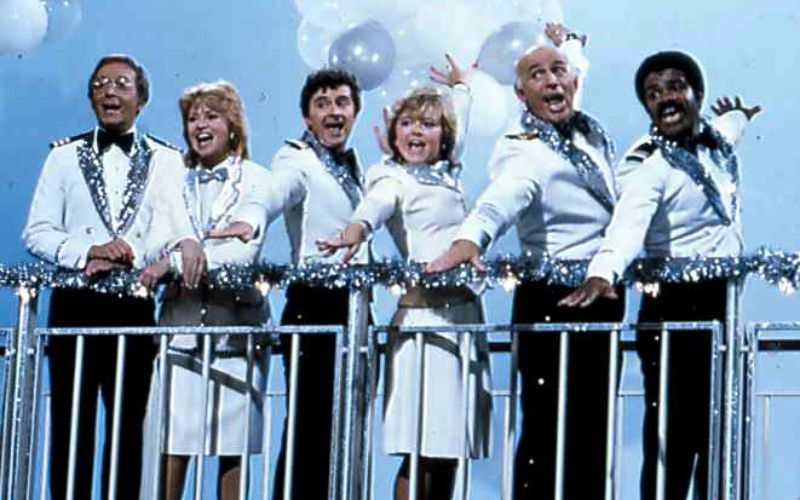 Julie featured prominently in the episode, with the big reveal that the character had been in love with 'Doc' Adam Bricker, played by Bernie Kopell, all along and that he was also in love with her.
Thank god the character finally got a truly happy ending considering everything she had been through!
How was Julie written off The Love Boat?
Julie McCoy was written off The Love Boat at the start of season 8. She did not appear in the episode where her character was written off – instead, Captain Stubing, played by Gavin MacLeod, announces to the rest of the crew that Julie has left the ship after getting married.
Julie appeared in one more episode – episode 8 of season 9 – as a guest. She then made a full return to the show for the TV specials, where she announced that her marriage had ended and so she was returning to her job as cruise director.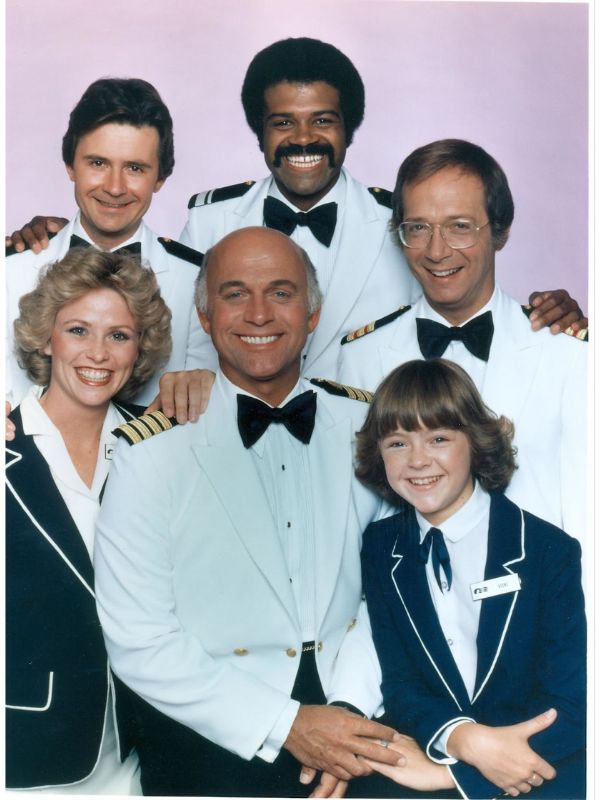 Did Julie get married on The Love Boat?
Cruise director Julie did get married on The Love Boat, although fans don't see the wedding happen. It happened between seasons 7 and 8 and the storyline is the reason that Lauren Tewes was written out of the show.
Fans would no doubt have been disappointed that such an important and popular character had a major event happen that they couldn't watch, especially after Julie had been left at the altar in a previous episode.
As far as I can tell, it was never made clear who Julie McCoy had married although fans often assume it was Marty Chenault – the producer that guest starred in the second-last episode of season 7 before McCoy left the show, and a character that she had almost married once before.
There are some fans who say that the character of Vicki did announce that Marty was the person that Julie married. However with the latter seasons so rarely repeated and hard to find, this isn't easy to confirm (source).
Why did Julie get left at the altar on The Love Boat?
In the first episode of season 5, Julie McCoy was due to marry her fiance Tony when the ship visited Australia, where he was working on an animal reserve. However Tony left her at the altar, explaining in a letter to her that he was dying.
The plan for McCoy had been to marry Tony and move to Australia to work with him, but unfortunately, it turned out to be another failed relationship for the character. In a later episode, the crew returned to Australia, and Julie visited David, the brother of Tony.
David explained that Tony had passed away from his illness, and it was revealed that Julie had continued to send him letters.
Is Lauren Tewes still alive?
Lauren Tewes is still alive and she continues to work as an actress. She also has made appearances with other cast members from the show on various TV interviews to discuss her time on the show.
The actress – and the other cast members of the show – still have close ties to Princess Cruises, the company which helped make the show onboard one of its ships, Pacific Princess. Just watch this clip from an interview with Access Hollywood where the actors talk about how good the newest Princess Cruises ships are:
Tewes's current relationship status is unknown, but she has been married three times. She married her first husband John Wassel in 1977, and they were divorced in 1982.
Her second marriage was to Paolo Nonnis, marrying him in 1985 during her recovery from her cocaine addiction. That marriage lasted 10 years before divorce.
Her final marriage was to Robert Nadir – she married him in 1996 and they stayed together until his death in 2002 of Lou Gehrig's disease.
How old is Julie from The Love Boat?
The actress who played Julie McCoy on The Love Boat, Lauren Tewes, was born on 26th October 1953, and so in 2023, she celebrates her 70th birthday.
For her 60th birthday, she was honoured with a special event on a Princess Cruises ship where she was able to film some promotional material for the cruise line, enjoy video messages from other actors from the show, and share a huge cake dedicated to her character.
What is Lauren Tewes doing now?
Lauren Tewes continues to work as an actor, with some of her most recent work being for the radio drama Murder and the Murdochs, which is a comedy-mystery series available on Imagination Theater radio.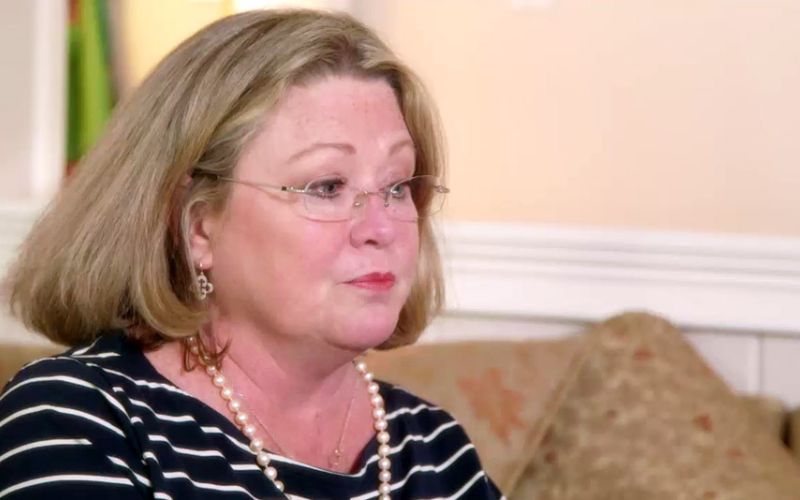 Since leaving The Love Boat, Tewes continued to work as an actor. She made appearances in some of the biggest TV series of the 1980s, including My Two Dads; Murder, She Wrote; TJ Hooker; and Hunter.
She did get cast in a recurring role on the TV show The Fugitive, which ran from 2000 until 2001. She played a police detective in the show.
Lauren Tewes now balances her acting work with her other interests in food. She is believed to be a 'cheese specialist' who works with clients to order specialist cheeses, and a trained sous-chef since her time in culinary school in 2004. She actively works as a sous chef for a catering company based in Seattle when she is not acting.
How much is Julie from The Love Boat worth?
While it is impossible to confirm, most profiles of Lauren Tewes, the actress who played Julie McCoy on The Love Boat, say that she has a net worth of $2 million. This is a reasonable estimate based on her acting experience.
Understandably, most people do not publish their net worth and it is kept private, since net worth is based on career earnings and assets owned.
However Lauren Tewes' net worth is consistently quoted as being $2 million and, considering her TV roles including The Love Boat and other shows, her 50-year career and the fact that she was able to overcome her drug addiction and return to work relatively quickly, would mean that figure is likely to be in the right ballpark.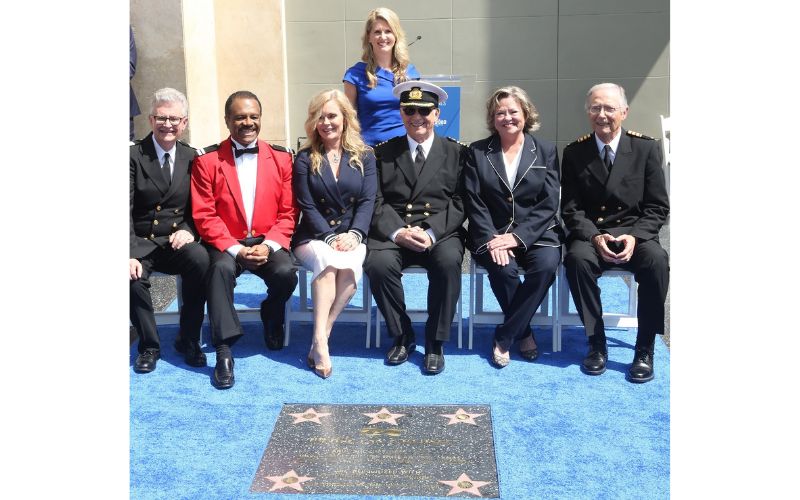 Final word
So, now you know what happened to Julie on The Love Boat. A character that always seemed to be at the heart of a new romance was portrayed by an actor going through a very difficult time, and it's a testament to her that she was able to still become so popular with audiences at home.
It's also a credit to Lauren Tewes that she was able to move past her drug addiction and continue her career, and hopefully, she will keep working as long as she wants to as an actor, and she can shake off the tag of "former cocaine addict" soon enough, if she hasn't already.
Related Posts: