The Princess Ocean Medallion is a really impressive bit of tech considering the actual Medallion itself is quite small. The Medallion serves as a way of getting onto the ship quicker, making orders and payments and doing all kinds of other stuff too.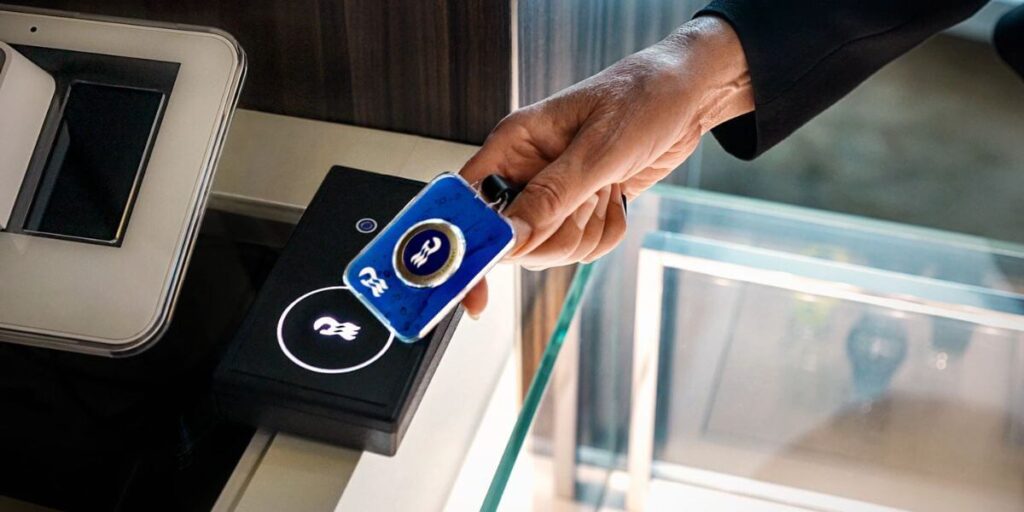 But if it's your first time cruising with Princess, or your first time since they've introduced the MedallionClass, there's a lot that you'll need to know – which is where I can help. Read this article before you cruise to learn all of the cool things the Medallion can do – and how not to get caught out!
NEW DEALS JUST RELEASED!
See the latest Princess Cruises offers…
1. The Princess Medallion Is Free
You don't have to pay for the Princess Medallion – both the Ocean Medallion itself and the companion app are completely free. You also get a free lanyard when you board the ship so that you've somewhere to keep it safe, although other accessories will cost you extra.
The Medallion is a fancy bit of kit, but it's included in the price of your cruise, which is a nice bonus. If you make the most of it, it'll make your entire holiday a little more seamless, so it's definitely worth taking advantage of since you don't have to pay any extra to enjoy the benefits.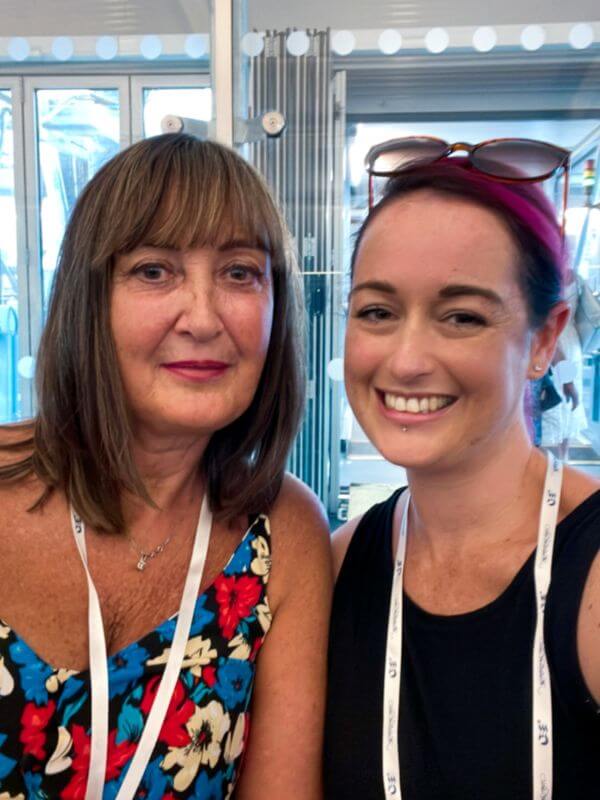 2. All Ships in the Fleet Are MedallionClass
Every ship in the Princess Cruises fleet is MedallionClass, meaning you can use the Medallion on every ship. It originally only launched on a select number of ships but has gradually been rolled out across the remainder of the fleet.
The last of the ships to receive the MedallionClass upgrade did so during the shutdown so that when cruising returned every ship was able to offer this service. Even if you're cruising on the oldest ships in the fleet, you can make use of the Medallion and its companion app.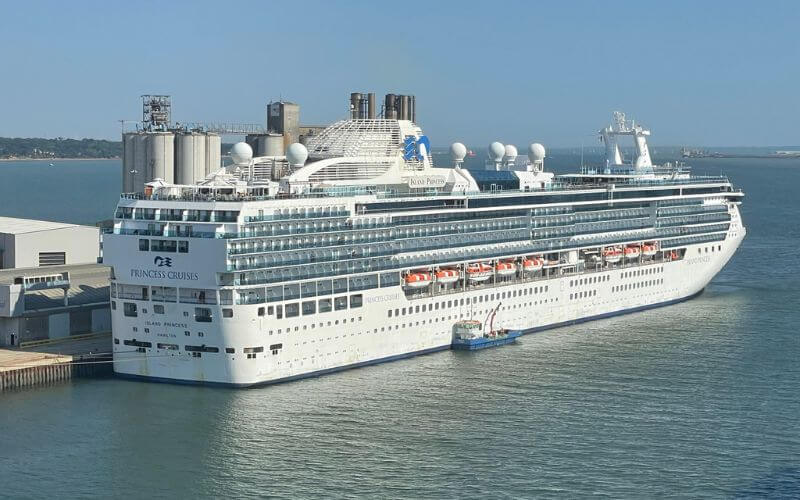 3. The Medallion Is Only Mailed to You if You're in the US
The Ocean Medallion can be ordered to your home if you live in the US, but passengers in other countries must pick theirs up when they are checking in for their cruise at their embarkation port. There are plans to roll out home delivery to other countries in future.
If you live in the US, you won't be mailed the Medallion automatically. Instead, you need to log onto the MedallionClass app and fill in your details, ordering it for delivery. If you don't, then it'll be waiting for you at your embarkation port just as any other guests would be.
4. You Can Set up the Medallion Through the Medallionclass App
In order to get the Ocean Medallion working for you, you'll need to activate your account on the MedallionClass app on your smartphone. You can download this ahead of your cruise, or while you're on the ship – even if you don't pay for a Wi-Fi package.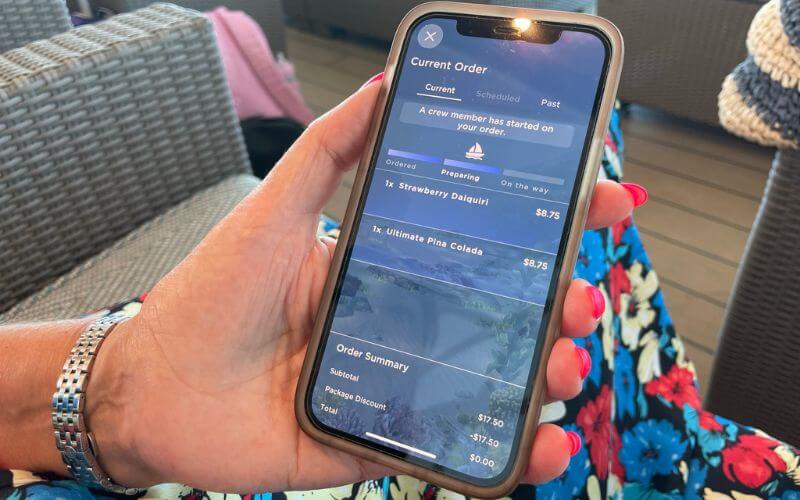 It is recommended that you download it in advance since you'll have the best connection and can also complete the necessary details to make embarkation run smoothly and get you onto the ship faster. It's really simple to use, and all you'll need to fill in is a few personal details.
5. You Get a Lanyard Free With Your Medallion
The Ocean Medallion comes with a free lanyard holder designed to keep it safe. You can pick up your lanyard at the same time as you pick up the Medallion at your embarkation port. US passengers who ordered the Medallion for home delivery must still pick up the lanyard at the port.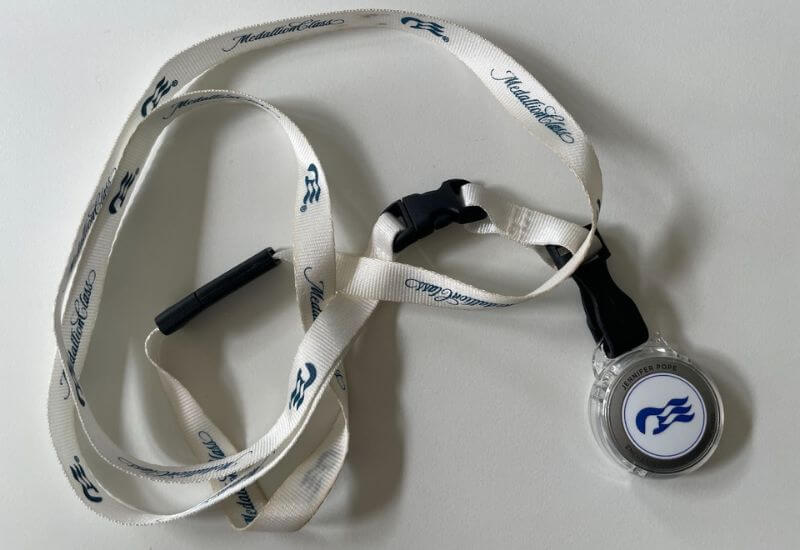 The lanyard has a holder attached to it that is designed for the Medallion, so it will just slot into place. You can buy replacement paper inserts if you'd prefer to jazz up your lanyard, with some designed to show favourite ports and others to celebrate a special occasion.
As you can see from the image above, the strap is white so it really does get dirty quite quickly, particularly if you wear make-up. It's also quite thin so it's not the most comfortable.
Instead, I prefer to use my own lanyard. The one below is from Cruise Necessities. As well as the Medallion holder, it also comes with a regular cruise card holder, so you can use it with other cruise lines too.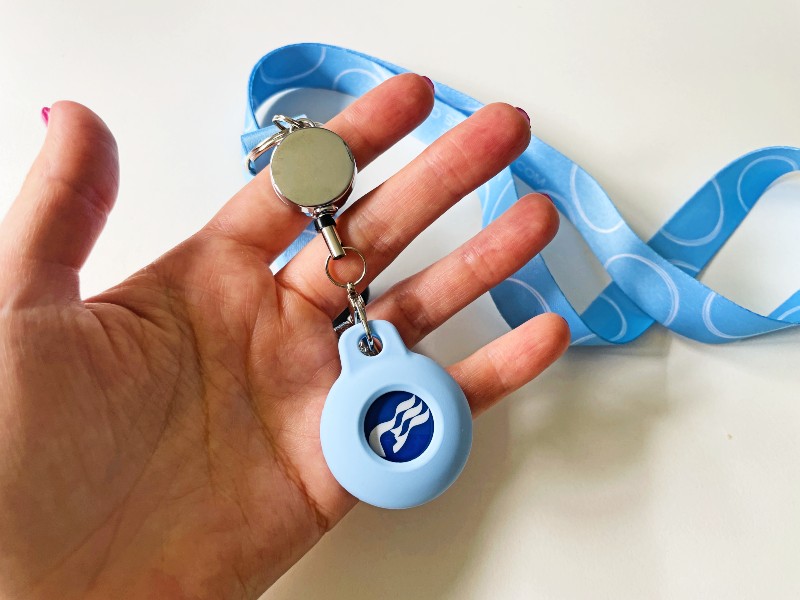 I like this lanyard because it has an extendable cord and a clip to take it on and off. You can get a pack of four in different colours so you have one to match every outfit!
6. You Can Buy Accessories for the Medallion Through the App or On-Board the Ship
If you'd rather not wear the lanyard, there are other accessories you can buy to hold the Princess cruise Medallion. These include plastic watch straps, plastic clips, and either silver or gold bracelets and necklaces. You can order these through the app or in the OceanFront store on the ship.
The plastic accessories are relatively cheap – the watch straps are $12, and the clips are $8. The jewellery is more expensive, ranging from $45 to $65 depending on your choice. Replacement paper inserts for the lanyard cost just $3.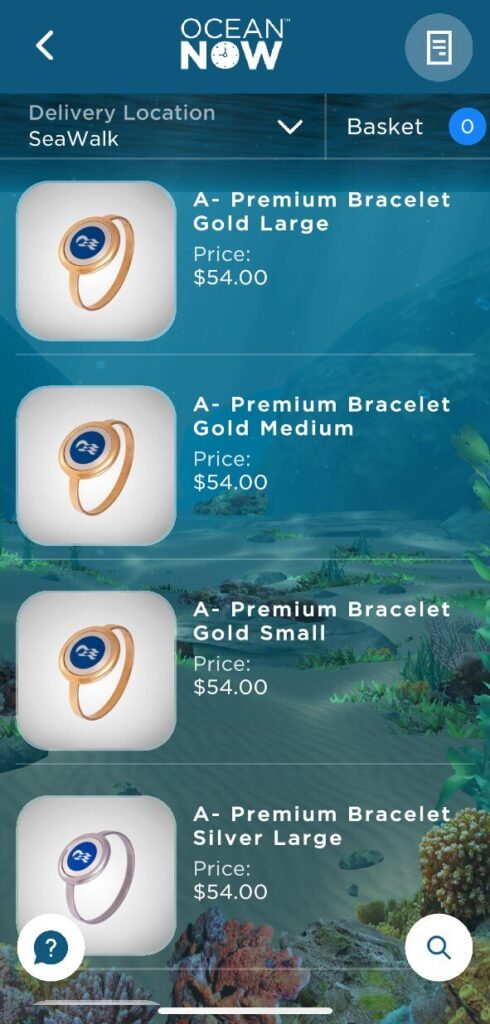 Cheaper Princess Medallion accessories are available on sites like Amazon. I've made a list of the 10 Best Ocean Medallion accessories, so be sure to check that out particularly if you're cruising with kids, as there are some much better options than the free lanyard which is much too long for small people.
7. The Medallion Is Not Mandatory
You don't have to use your Ocean Medallion if you don't want to. It is an optional extra, although it comes with a number of benefits to make your cruise run smoother, so it is recommended that you use it.
If you're a little bit confused or intimidated by the Medallion, then there are free classes you can attend on the ship that explain what it is and everything it does. These don't take up much of your valuable holiday time, and so are a good idea if you're hesitant to use it just because you don't quite grasp its purpose.
And while you are filling in the details about yourself on the app, the actual Medallion doesn't store those details, so you don't need to worry about losing it and therefore losing your data. All it contains is a unique ID for you, and when that communicates with the ship's systems, it recognises you.
8. The Medallion Is a Similar Size to an Apple Airtag
The Ocean Medallion is not a large or cumbersome item – it's about the same size as an Apple AirTag, or slightly larger than a US quarter or £2 coin. It's a great size to wear around your wrist or your neck without it becoming uncomfortable.
Because of its small size, it is recommended that you keep it within a secure holder at all times. Otherwise, it could be very easy to lose it.
9. The Medallion Is Waterproof
The Ocean Medallion is completely waterproof and sandproof, so you're safe to wear it in the swimming pools or take it with you on the beach on a shore excursion. It won't be damaged and will continue to work as normal.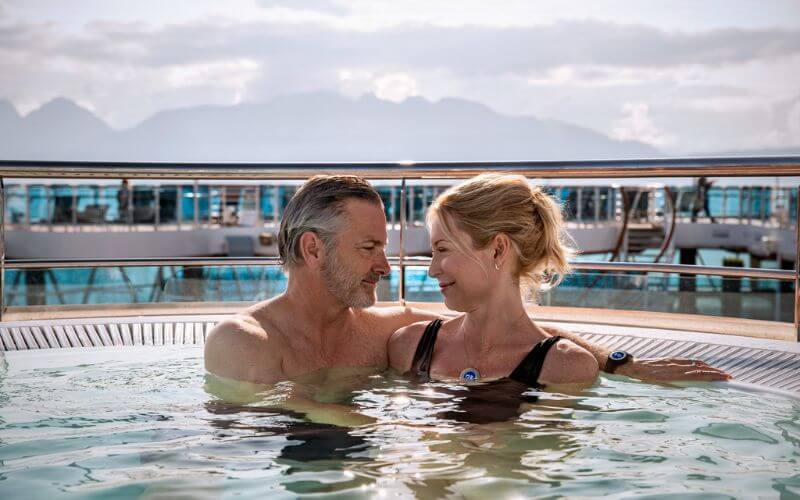 This is great, because you don't want to be constantly thinking about taking it off and putting it back on whenever you're enjoying the pools on the ship, and you definitely don't want to lose it on the beach while you're in port and then have to rush around to find it before you get back on-board.
10. You Get a Free Replacement Medallion if You Lose Yours
If you lose your Ocean Medallion at any point, you can just visit the Guest Services or Medallion Class desk onboard and they'll issue you a new one with a new lanyard at no extra charge. However, if you've bought another accessory and lost it, Princess won't replace that along with the Medallion.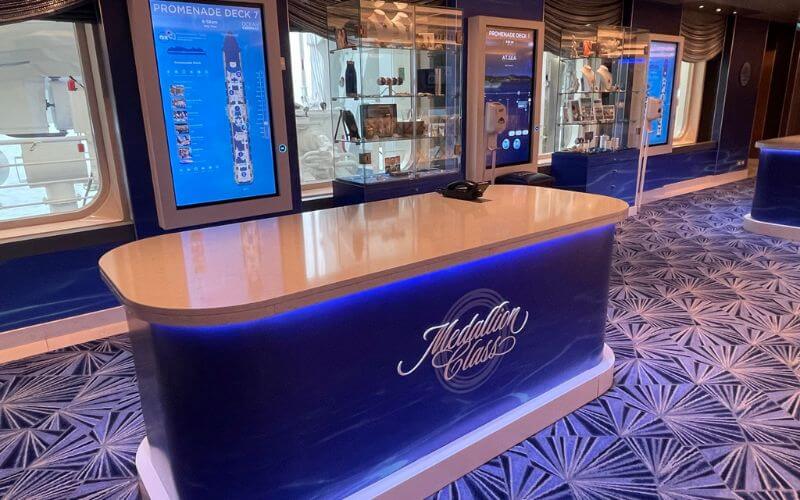 Don't worry if you've lost the Medallion, as it will be disabled as soon as you get a new one. If someone did find your Medallion they wouldn't be able to pay for things with it, as a photo check is carried out by the staff at the same time. If the person ordering doesn't match the photo, then they'll be refused.
And to use the Medallion with slot machines in the casino, you'll need to know the date of birth of the guest that it belongs to.
11. You'll Board the Ship Quicker if You Use the MedallionClass App
When you fill in your details on the Princess Medallion app, you'll be giving Princess Cruises some of the essential details that they would normally take from you at check-in, including providing a photo. So your check-in process will be smoother and quicker and you'll get on board sooner.
It's not priority embarkation and you will still have to queue up, but once you reach the desk then you won't have to answer as many questions, meaning you can move into the waiting area to board sooner.
Related Post: How Early Can You Board A Princess Cruise?
12. Your Medallion Can Open Your Stateroom Door
One of the best benefits of the Ocean Medallion is that it can open your stateroom door for you. It uses an RF signal to communicate with your door, so that it unlocks automatically as soon as you approach it, without needing to find your cruise pass.
The staterooms also have small displays near them, and you'll get a greeting message as you approach. This greeting will be personalised even further if you're celebrating a special occasion on the ship.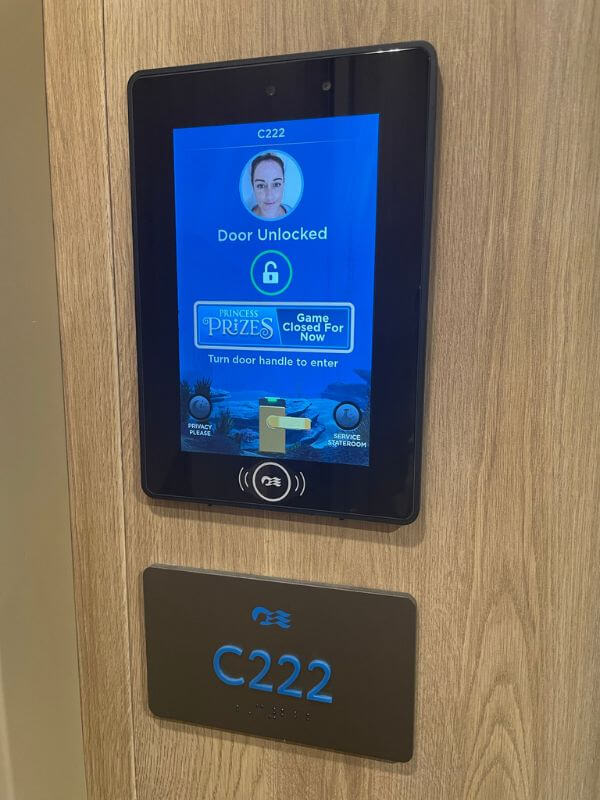 One thing to be aware of, is that the door will be unlocked whenever you're just outside with your Medallion. So you can't press the handle to check that it's locked, as it will only lock when you walk away! This is something to get used to.
13. You Can Place Food and Drinks Orders Using the Medallion
You can use the Medallion to make purchases around the ship, with everything charged to your onboard account. If you order food or drinks on the smartphone app, then it will be delivered to your exact location on the ship, as the Medallion acts as a tracker.
This is perfect if you want to order a cocktail but are worried about giving up your place on a lounger by the pool – just have your drink brought to you.
I ordered a drink and then went to the bathroom. When I returned, the waitress said that she was aware that I was in the bathroom, so she waited for me to come back to deliver the drink!
And if you've filled in all your details on the MedallionClass app, this will include your favourite drinks and foods. So as you approach a bar, the server might greet you by name and ask if you want your particular drink, since the information will be shown to them on their display. It's a nice touch.
While it can be great to order drinks without having to get up or speak to a waiter, the Medallion app isn't perfect. When I ordered something that was out of stock, the app didn't tell me this, it just stayed on the 'being prepared' status for a couple of hours and then was marked as delivered, even though it wasn't.
If you don't have a drink package, you may therefore be charged for drinks that you haven't received, so you'll need to head to guest services to get these removed.
Also, at busy times, your drink may not arrive at all. So, I found that I only used the app to order drinks when I wasn't desperate for one. If I was really thirsty, I'd head to the bar.
Read more: Princess Cruises Drinks Menus With Prices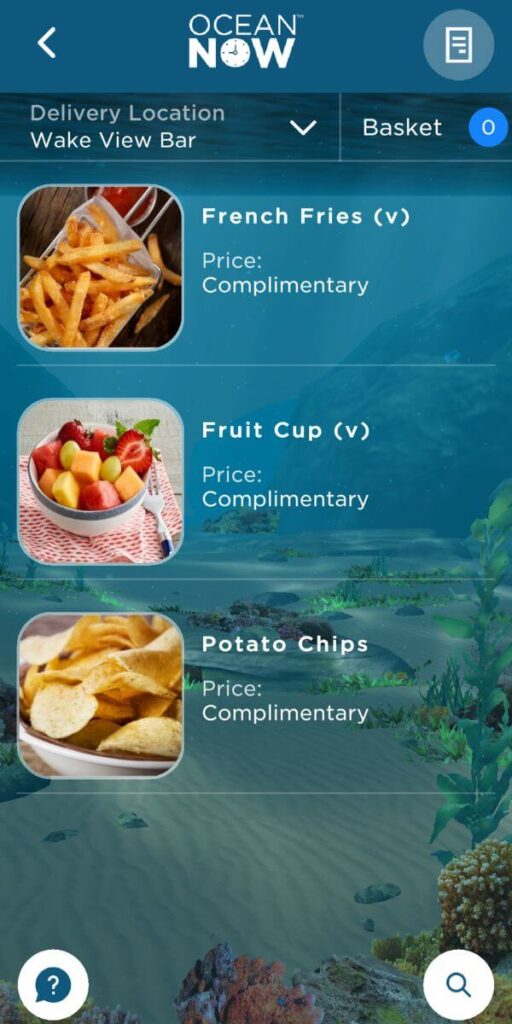 14. You Can Track Your Shipmates Around the Ship With the Medallion
Using the MedallionClass smartphone app, you can track others in your travelling party around the ship, getting real-time updates on their location so you can easily find them if you've been separated.
You don't need the paid Wi-Fi in order to access this – the app will work on the free Medallion Wi-Fi instead. It's great for cruising families too, since you can always keep tabs on your children while they're in the kids' club and make sure they haven't wandered off.
15. You Can Send Messages to Your Shipmates Thanks to Medallion
As well as tracking other members of your party using the MedallionClass app, there's also a messenger service that lets you send messages to each other without needing to pay for the onboard Wi-Fi.
It isn't perfect – you need to go into the app to retrieve messages, and you won't get notifications when someone messages you. But if you know you're planning on meeting up soon, you can check the messages every now and then to get updates. And it's a great free alternative to Wi-Fi.
16. You Can Play Games Using the Medallion
There are numerous games you can play using the Ocean Medallion, including treasure hunts for kids, family-friendly trivia and more. You can interact with the touch screens around the ship to take part, and possibly top the leaderboard by the end of the cruise.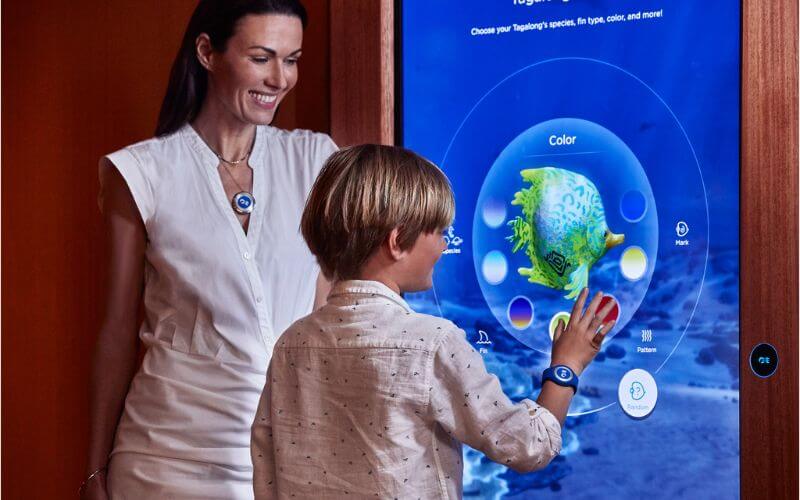 The Medallion also lets you enjoy casino games both around the ship and directly through the app. These are, of course, suitable for adults only.
17. The Colour of the Medallion Matches Your Captain's Circle Level
The centre colour of your Princess Cruises Medallion will match your level in the Captain's Circle loyalty programme. The default colour is blue, but if you are a member of the Captain's Circle then the Medallion will be different. There are five Princess Medallion colors.
Gold members (those who have cruised once before) will get a gold Medallion. Ruby members (those with three cruises, or 30 days of sailing) will have a ruby Medallion. Platinum members (5 cruises or 50 sailing days) will have a platinum Medallion, and Elite members (15 cruises or 150 sailing days) will have a black Medallion.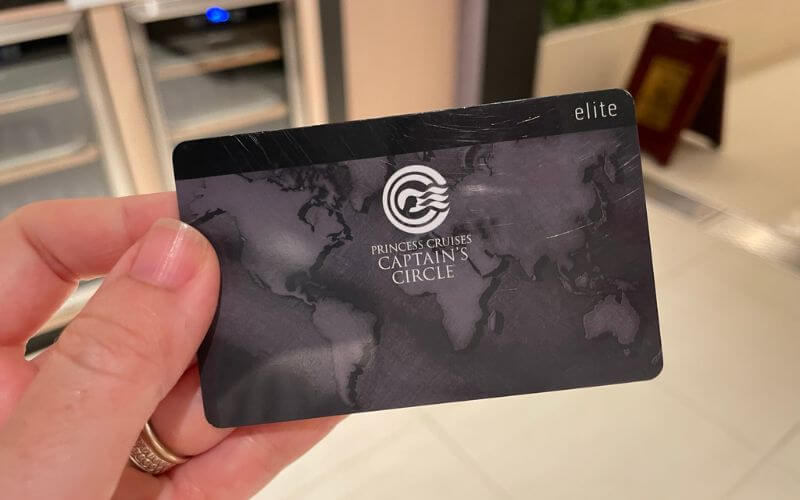 18. The Medallion Should Not Be Worn Next to a Pacemaker
The Ocean Medallion includes magnets and devices that emit an RF signal. The recommendation is that they should not be worn within nine inches of a pacemaker device, although the pacemaker manufacturer may have more specific requirements.
If you are wearing a pacemaker, you should avoid using the lanyard and necklaces, and either wear the Medallion on a wrist strap or not use it at all. Otherwise, it may cause some interference, which could have severe consequences.
19. The Medallion Does Contain a Battery
The Ocean Medallion contains a small battery which is a similar size to a watch battery. These are long-lasting and will easily manage your cruise holiday – the Medallion doesn't require much power at all to emit the RF signal with your unique guest ID.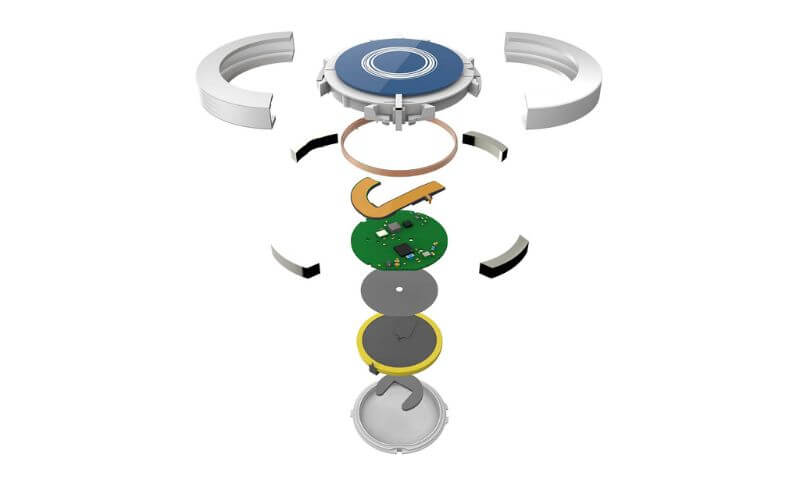 So don't worry if you order your Medallion for home delivery – it will still work by the time you get onto the ship and for the length of your holiday without any issues. If it does stop working for any reason, visit the Guest Services desk and they'll replace it for you free of charge.
20. The Medallions Are Not Currently Re-Usable
The current design of the Ocean Medallion, including a sealed battery, means that they are not reusable. They are designed to be used only for the duration of your cruise, and then you can keep them as a souvenir.
It may be that future designs are made rechargeable so that they can be used on multiple cruises, but for now, you will just have to use the Princess Cruises' Medallion as a keepsake once your cruise has ended.
21. The Medallion Is Magnetic
The Medallion is magnetic, which means a lot of people like to use metal surfaces to keep it safe when they aren't wearing it. It also means it can be used as a fridge magnet once you return home for your cruise.
If you like to display your collection of cruise cards on your fridge, you'll be pleased to know that the Ocean Medallion can join the display.
NEW DEALS JUST RELEASED!
See the latest Princess Cruises offers…
To Conclude
It may not be mandatory, but there are a lot of great reasons to use the Princess Ocean Medallion, so it makes sense to learn how to get the most out of it. Whether it just means keyless access to your stateroom, or you're ordering drinks and snacks direct to your seat, it can just make your cruise feel that little bit more special.
Related Posts: