When you're excited about your cruise, one of the questions you'll want to know is, how soon can you get on the ship? After all, if you can embark before lunch you'll enjoy an extra meal and half a day of extra cruise time compared to if you embark in the later afternoon.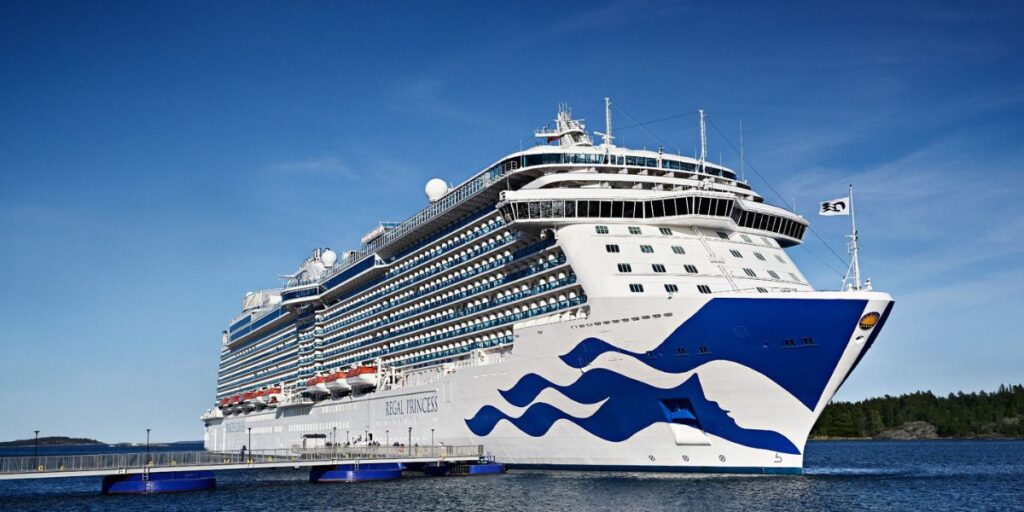 I love embarking early on a cruise as it makes the first day so much more relaxing. You can take your time to find your muster station, unpack and even have a dip in a whirlpool to get your cruise off to a fun start.
But what time can you actually get on a Princess cruise ship? And how can you be among the first people to board? Let me explain…
How Early Can You Board a Princess Cruise?
The earliest that you can board a Princess cruise is typically 11 am, if you're able to secure yourself a place in the first boarding group that is. If you have priority boarding, then you may be able to board as early as 10 am and go straight to the front of the queue in the port.
NEW DEALS JUST RELEASED!
See the latest Princess Cruises offers…
Who Gets Priority Boarding on Princess Cruises?
Certain groups of guests get priority boarding on Princess cruises. These are:
Platinum or Elite Captain's Circle Members: Guests who have completed five cruises or 50 cruise days
Suite Guests: Those staying in a full suite (not a mini-suite)
Guests With Special Needs: Those with medical issues or using mobility aids
There use to be a Bon Voyage Experience where guests could pay an extra charge to board early and enjoy a four-course lunch, ship tour and photo, but that service has been discontinued.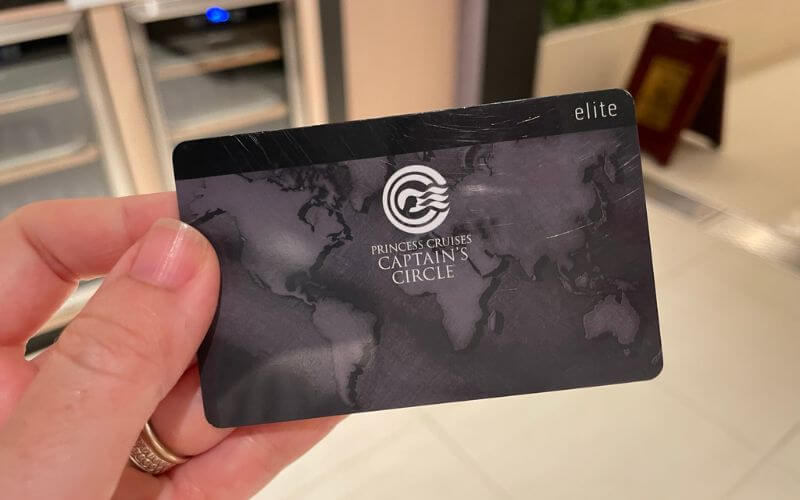 If you have special needs or mobility issues then you won't automatically be invited to board early. You'll need to call Princess Cruises 30 days before your cruise departs to let them know that you would find this beneficial and they will arrange it for you.
If you don't qualify for any of the above priority boarding groups, then it's really important that you select your arrival time. Otherwise, you'll be amongst the last people to be allowed into the terminal building to board.
How To Select Your Arrival Time
You can select your arrival time for your Princess cruise via the MedallionClass app. Arrival time selection becomes available 30-45 days before your cruise departs and is on a first-come, first-served basis. So check the app daily from 45 days before boarding if you want the earliest arrival time.
Here's what the Princess arrival group times look like:
You can download the free app to your mobile phone or tablet via the Apple app store for apple devices or Google play store for Android devices.
Most guests can choose to arrive as early as 11 am, with half-hour windows up to around 3 pm which may be more suited for those who are driving to the port on departure day.
If you are staying in a hotel near the port on the night before your cruise, as many people do, then it's a good idea to try to get yourself one of the earliest boarding times. That way, you can check out of your hotel after breakfast, head straight to the port and be on board in time for lunch in the main dining room.
Of course, most people have the same idea. So I recommend that you set a reminder for 45 days before your cruise and be the first to select one of those coveted early arrival times.
What if You Leave It Too Late?
Perhaps you're only reading this a few days before your cruise and all the early Princess Cruises boarding groups are full? Don't worry, I have some tips for you.
Two to three days before the cruise, some people will inevitably cancel due to illness. Their arrival times will become available. So in this period, you'll can log into the app every few hours to see if there are any earlier arrival times that have opened up.
Three days before my cruise, I managed to change my arrival time to 12.30 pm. Then two days before, I checked again and saw that I could change it to 11.30 am. Yay!
Can You Arrive Before Your Arrival Time?
According to Princess Cruises, if you arrive at the port before your arrival time, you may have to wait outside the terminal building until it is time for your group to board. The key word here is 'may'. If it's not too busy, they may let you in a little earlier.
On a cruise, I generally arrive around an hour before my designated Princess cruise check in time, and I have never been turned away yet. The worst that could happen in this case is that I would have to wait outside for an hour, so I'm willing to chance it and arrive a little earlier.
This also means that if my transport to the port is late for any reason, I have a little extra lee-way.
If you arrive later than your arrival time, that's okay, you will still be allowed to board. However, all-aboard time is around one hour before the ship's departure time. If you miss this, you won't be allowed to board the ship, even if it hasn't yet left port.
This is because the ship's crew have some admin to do once all the passengers are on board before departure and must submit a manifest detailing the names of everyone on board to the port authority.
NEW DEALS JUST RELEASED!
See the latest Princess Cruises offers…
Related Posts: