By Eileen Ogintz
Discovery Channel fans know that Princess Cruises, sailing seven ships in Alaska this summer, has special Discovery Channel and Animal Planet shore excursions and onboard activities.
Perhaps a mine visit and gold panning, or a wildlife quest in Juneau are in your future?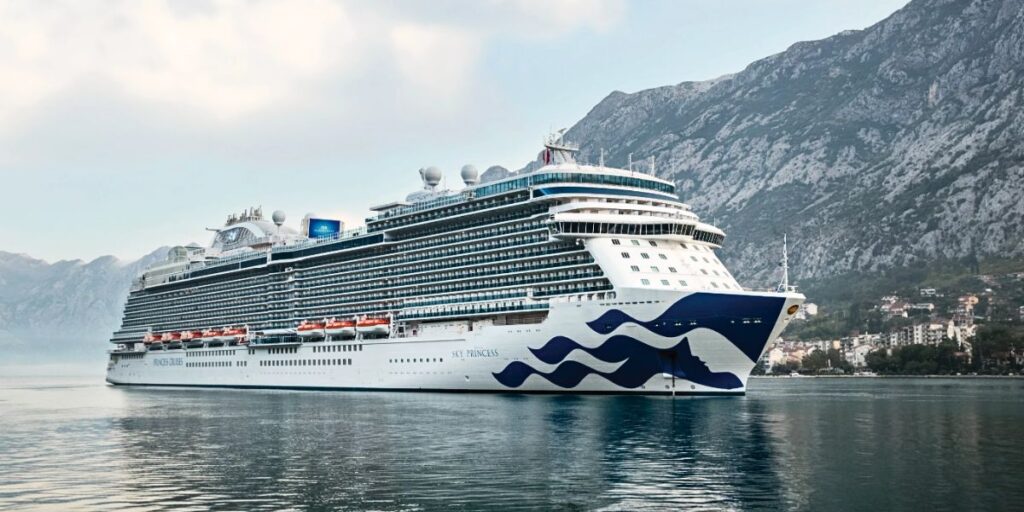 According to Travel Alaska, 1.65 million tourists will visit Alaska this summer, more than half on 60 large and small cruise ships. It is a top destination for multigenerational families, especially from America's West Coast.
The main embarkation ports in San Francisco, Seattle and Vancouver are drivable for many families. International families who dream of Alaska have many flight options as well. Plan in advance to get the best fares for everyone in the family.
In more good news, Alaska is an easier and more affordable trip than many other bucket-list destinations. It is an appropriate destination for all ages, too, including those with mobility issues.
And a Princess Alaska cruise is a trip is guaranteed to be one for the memory books.
What You Can Expect on a Princess Alaska Cruise
Carnival Brands, including Princess, Holland America, Carnival, Seabourn and Cunard, represent upwards of a third of the estimated 60 ships sailing Alaska in 2023.
Those ships bring tens of thousands of travelers from the Lower 48 and each cruise line offers something unique.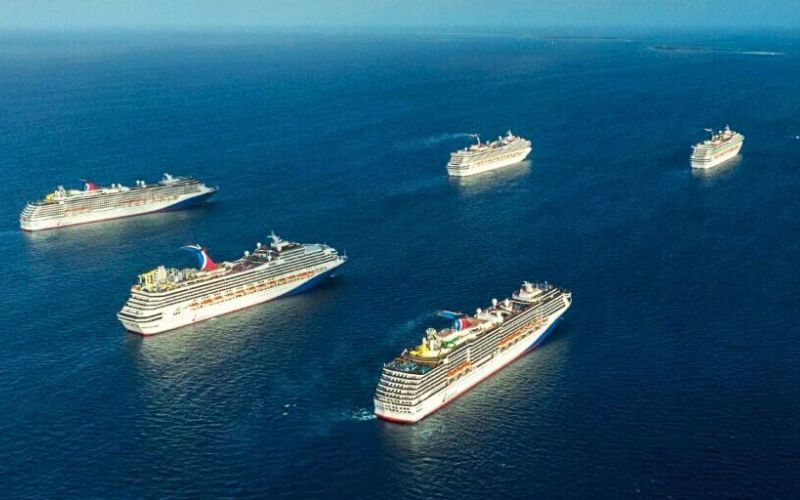 Alaska has so much to see and do. Look for glaciers, bears, eagles or totem poles. Go hiking, kayaking, fishing and more. Parents and grandparents especially love that a Princess Alaska cruise offers plenty of opportunities for kids of any age to learn something new.
Together with Discovery Communications, Princess has developed new family activities and experiences. Their children's centers have supervised programs for kids as young as 3, with age-appropriate fun scheduled for all ages through teens.
The youngest cruisers aren't left out. Even babies and toddlers can visit Princess' Camp Discovery when accompanied by a parent.
Princess Alaska cruise ships also have Mini-Suites and suites that offer full-sized bathtubs for toddlers. Infants enjoy fresh, pureed baby food available in the dining room.
Older kids can become a Junior Ranger through the National Park Service's program in Glacier Bay! Learn squid anatomy or learn the science of magic.
Teens have special competitions, dance parties and more onboard Princess ships. Princess' Cook My Catch offers all guests the chance to reel in a fish during a fishing excursion and have chefs cook it for their dinner that night.
Suggested read: Can You Fish Off A Cruise Ship?
Princess Alaska Cruises Offer Land Tours and Great Eats
Don't miss the chance to explore Denali National Park with inland cruise tours on Princess. Back by popular demand, the 17-night Princess Connoisseur Cruisetour features 10 nights on land in addition to time at sea.
Your incredible journey includes two nights at each of the five Princess Wilderness Lodges and visits to five national parks.
And the great eats? Princess's Wild for Alaska Seafood menu is an industry-first, location-based seafood initiative. Family groups appreciate the extensive menu offering a rotation of fresh Alaska seafood dishes included in rates.
Featured items are offered every night in all main dining rooms. In addition to many species of Alaska salmon, enjoy wild Alaska cod, halibut, rockfish, Dungeness crabs, wild spot prawns and razor clams.
And be sure to look out for the Baked Alaska Parade on selected cruises!
Cruises are great for kids to broaden their palates because not only are there so many options, but you won't pay extra if they order something they don't like and want something else – or want a second portion. (More crab legs perhaps?)
Treat adult kids to destination-inspired cocktails including flights of Alaska spirits sourced from local distilleries.
Carnival Cruises Launches New Alaska Shore Excursions
All the Carnival Cruise brands are celebrating Alaska as a unique destination. This season, for example, Carnival is introducing two new excursions for Carnival Miracle cruises visiting Prince Rupert, B.C. They are open to all and ideal with older children and adult family.
Join a Khutzeymatten Grizzly Bear Expedition aboard a 72-foot catamaran designed for wildlife viewing. The full-day adventure explores through towering cliffs, dense forests and Alaska's thriving estuary ecosystem. There's an excellent chance for bear sightings as your catamaran gently glides through Canada's only grizzly bear sanctuary, home to more than 50 grizzlies.
Carnival is introducing a new ship, Luminosa, to Alaska this summer.
On board all Carnival ships, organized programs for kids begin as young as 2. Local naturalists visit Camp Ocean to give an overview of Alaskan wildlife. Teens learn how best to photograph beautiful Alaskan scenery and have their questions about native wildlife answered by experts.
Families can imagine life as ice fishermen with the Family Ice Fishing Challenge but instead of trout, each team fishes for points. There's also a Family Lumberjack Challenge aboard Carnival's Alaska cruises.
Planning an Alaska Family Reunion Cruise
Of course, it's impossible to see all of Alaska on one trip. Nearly 90% of Southeast Alaska is the 17-million-acre Tongas National Forest. Denali National Park and Preserve itself, home to North America's tallest peak, is six million acres.
On a Princess Alaska cruise, you'll cruise some of the 46,000 miles of tidal shoreline that's longer than the other 48 states' coastlines combined. Since 80% of the shore is inaccessible by road, most families choose to cruise through Alaska for their first adventure.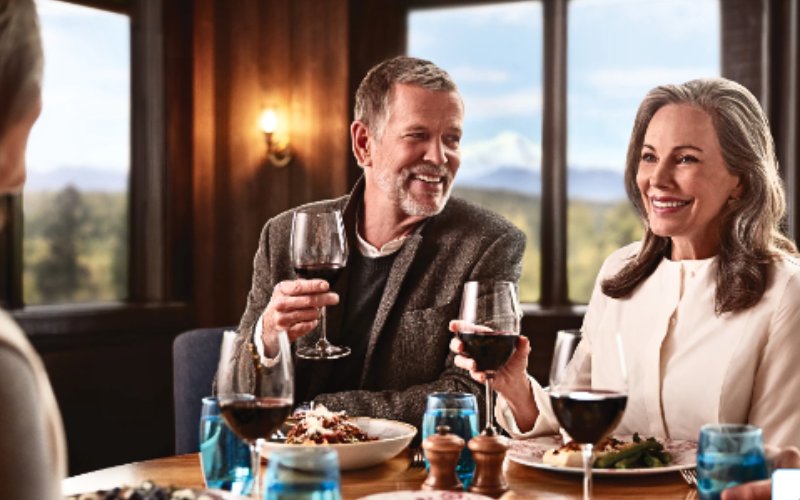 Convenience, cost, flexibility and amenities make a cruise a terrific introduction to what Alaska has to offer. Start planning a family trip, multigenerational adventure or a large reunion by determining your budget.
Your budget will impact the itineraries and length of cruises you can choose from. There still are appealing deals for the 2023 May to October Alaska cruise season.
Planning ahead, however, is essential with larger family groups. If you want to gather extended family (and friends) for a special Princess Alaska cruise celebration, it certainly isn't too early to plan for 2024.
You'll get your pick of cabins by booking at least a year in advance. And working with a travel advisor who is a cruise expert can not only help you sort through the many options but get you some extra perks on board, too.
Other Alaska Cruise Options for Reunions
Holland America, in fact, has been in Alaska for 75 years. They make the most visits of any line to Glacier Bay with popular shore excursions ranging from hiking on a glacier to fishing.
As the first cruise line certified sustainable for Alaska Seafood by Responsible Fisheries Management, expect fresh, locally sourced cuisine. They are also the only cruise line to take cruisers off the ship on land tours to the Yukon.
This line is very popular with multigenerational families. Grandparents take note: There are some cruises where kids sail free and Club HAL Youth Programs for children ages 3 to 17 are in operation on Alaska itineraries.
On Cunard's Queen Elizabeth, there is the Play Zone for kids ages 2-10. Other supervised children's programs keep kids 8-12 busy in their own space. The Teen Zone caters to ages 13-17.
Cunard's Youth Team provides supervision and organizes events so that each action-packed day has something for everyone. The variety of activities means reunion groups are easily accommodated with activities such as team sports, arts and crafts, friendly challenges and competitions, and time off at the game consoles.
Cunard's Alaska Afternoon tea includes butter-poached snow crab, maple-cured salmon on Alaskan beer soda bread and Halibut and cream cheese wontons, among the offerings.
All-inclusive Seabourn is designed for those adult travelers who want an intimate luxury experience with a dose of adventure with the Ventures by Seabourn Program.
Just don't forget your rain gear!
Eileen Ogintz is the nationally syndicated columnist of "Taking the Kids" and author of the "Kids' Guides" series. A repeat visitor to Alaska, she contributed this post about Alaska adventures on sea and land for sponsor Carnival Corporation & PLC.
Related Posts: