By Eileen Ogintz
Do your kids love Dr. Seuss?
Carnival Cruise Line's Dr. Seuss Bookville, already one of the most popular activities for families, is now even better – and more immersive. Thing One and Thing Two will help families put on their own circus, while The Cat in the Hat stops by to conduct a science experiment and Sam-I-Am leads a hunt for green eggs. Don't forget to book the Green Eggs and Ham Breakfast!
Carnival historically carries more children than any other cruise line and also sails from more ports. Half of America lives within a five-hour drive to a port, making a family cruise more affordable. Combine that with the current cruise deals available during Wave Season – enough reason to look at what's new for family cruisers in 2023.
Entertainment and Dining Options Aboard Carnival Cruises
Families love Carnival's on-board activities and new for family cruiser amenities. Look for dedicated family cabins with their own lounge. Expect an expansive water play area.
There are organized programs for potty-trained kids starting at age two and a new Turtles Program aboard the Carnival Celebration for the toddler set.
Entertainment ranges from "Family Feud Live" to a growing number of complimentary dining options. Mardi Gras, for example, features a restaurant that has two complete menus — Chinese and Mexican. World-renowned chef and restauranteur Emeril Lagasse will serve as its Chief Culinary Officer.
Emeril's restaurant concept, Emeril's Bistro, is already popular on-board Mardi Gras and Carnival Celebration – and Carnival Jubilee will feature Emeril's Bistro when she debuts in Galveston in December.
And when Carnival's newest ship, Carnival Venezia sets sail this summer from New York City, there will be a new specialty Italian restaurant and a restaurant combining Mexican and Italian cuisine. Sound ideal for your foodie kids?
New Alaska Itineraries For Family Cruisers
Alaska has always been a bucket list trip. Now is a good time for grandparents to share it with younger generations. Cruise to Alaska and check off glaciers, wildlife, history and Alaska's Native culture from your Bucket list.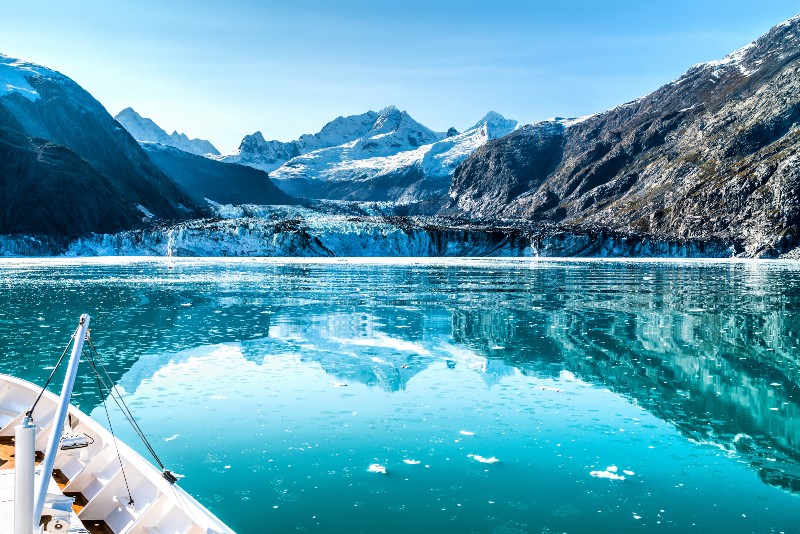 Alaska has proved so popular that Carnival will have an expanded deployment during the Alaska season including Carnival Luminosa, which just joined the fleet and will sail from Seattle.
Families especially like Holland America Line's "Alaska Up Close" immersion program that focuses on the local culture with authentic onboard programming. Guests on Alaska cruises enjoy extra cruise activities. What's new for family cruisers are more shore excursions with experts leading follow-up workshops. Older kids love the talks exploring locals' stories and the specialty dining. Incidentally, Holland America and Celebrity Cruises have both introduced Pickleball on their ships in 2023!
Princess Cruises has separate programming for teens and tweens, something parents of those aged kids really appreciate. Choose a Princess Cruise if fishing in Alaska is on your bucket list. At select ports, fish on a shore excursion and have the Princess chefs serve your catch to your family at dinner – exactly the way you like it.
Traveling with teens? The elegant Cunard Line will feature experts from the legendary Royal Canadian Geographical Society on 2023 voyages in Alaska. In September 2023, the RCGS takes part in Cunard's renowned Insights onboard enrichment program on their Canada/New England cruises.
Why Cruising Appeals to Families
A cruise also is guaranteed to please everyone with so many different activities, dining options and shore excursions. Family members may go their own way during the day and meet up at dinner.
Another appealing aspect is the ease of travel. No navigating from place to place, no arguing over where to go for dinner or who is paying. Take advantage of adult-alone time thanks to organized kids and teen programs. And kids and teens can eat what they like when they like without parents admonishing them for ordering the most expensive entrees.
There are ships and itineraries to please everyone's travel style and budget. Pick your away time: go for a long weekend or more than two weeks.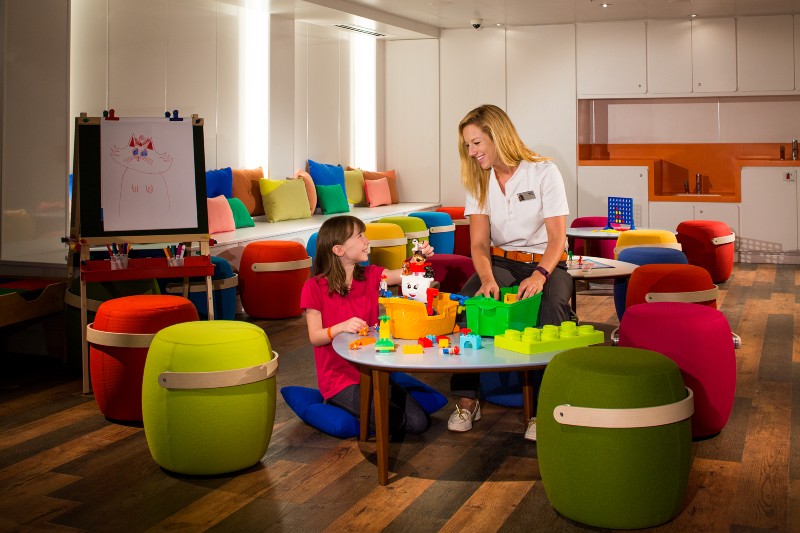 Note, however, there is a bewildering array of choices so it's a smart bet to work with a travel advisor who is a cruise expert. Find one near your home at the Cruise Lines International Association website or search this site and ask for assistance.
New for Family Cruisers Wave Season Deals
Cruising is one of our top winter getaways because of its value. Even if you don't sail to the tropics, winter is the best time to book a cruise. Wave Season deals last from now until March and offer some of the best cruise deals of the year. Count on cabin upgrades, complimentary Wi-Fi and drinks packages and more. Some Carnival cruises are less than $100 a day per person.
Your preferred cruise line will have the deals on their websites. The review site Cruise Critic updates Wave Season cruise deals throughout deals season.
For example, book select Holland America summer 2023 to spring 2024 cruises by Feb. 28, 2023 and receive a free stateroom upgrade. Early bookers also get fare discounts, free fares for kids and reduced deposit fees. Look for complimentary tours, beverages, specialty dining and Wi-Fi with the "Have It All" Holland America premium package.
Princess Cruises' Best Sale Ever is back for Wave Season. Book now for up to 35% off cruise fares, up to $150 of onboard spending money and more value-adds.
Cunard is touting up to 30% off on its transatlantic cruises. Cunard, whose ships are named for the Royal Family, boasts a complimentary night nursery for babies and toddlers starting at 6 months. Did you know that Cunard has the only kennel at sea? (Fun to visit the pooches or watch them parade with the Kennel Master on deck!)
There are plenty of options whether you want to go to Alaska, Northern Europe or the Mediterranean this summer, or the Caribbean or Mexico this spring.
The key: Matching the right cruise line and ship – to your budget and your family's travel style.
Bon Voyage!
Eileen Ogintz is creator of TakingtheKids.com and an avid cruiser. This post is sponsored by Carnival Corporation & PLC, parent company of Carnival, Holland America, Princess, Seabourn and Cunard Lines among others.
Related Posts: