I used to always book my holidays at the last minute.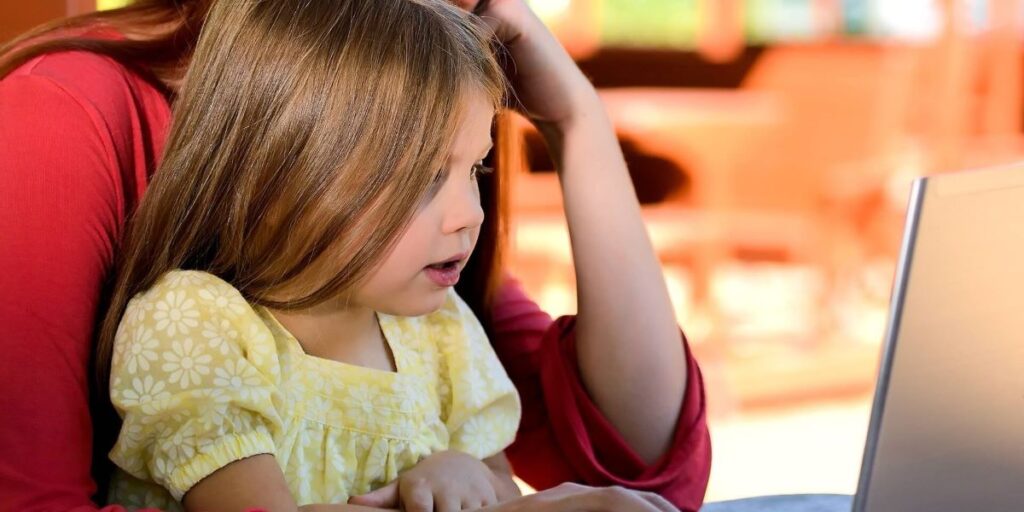 Maybe a few months before, maximum. But, things have changed! Let me tell you why…
What I've Learned From Working in the Cruise Industry
I've worked in travel for 15 years and spent 5 years working in marketing at a well-known cruise travel agency. In that time, I spent more time staring at cruise websites than most die-hard cruise addicts will do in a lifetime.
Just as someone who works in a shoe shop probably buys a lot of shoes, I ended up booking a lot of cruises for myself.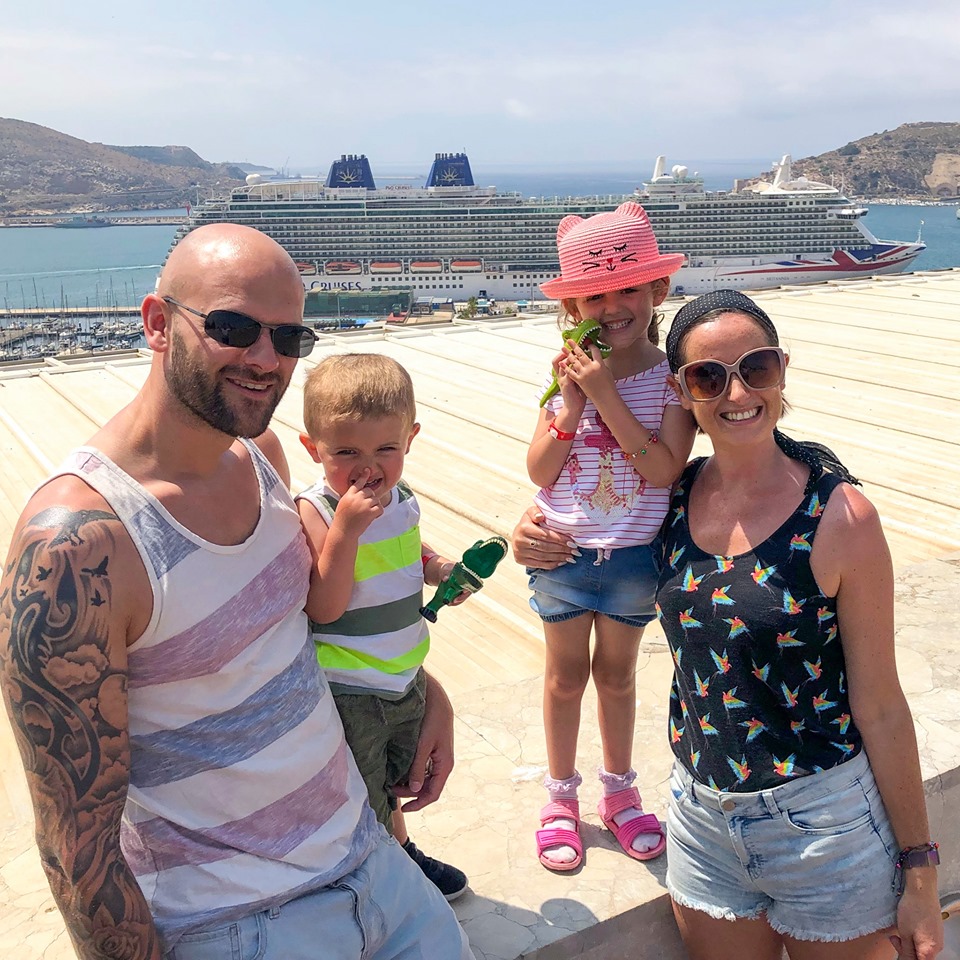 Are Early Booking Offers Worth It?
I used to think that early booking offers were a con. And you know what, they sometimes kind of are – particularly for land-based holidays.
In my pre-family and pre-cruise days, I worked for various travel companies, updating travel websites with offers such as "Book early and save up to £50 per person". Yet, I also saw that those who booked at the last minute would get their holidays for less.
A few weeks before departure, the flights would still have seats, the hotels would still have rooms and package holiday companies would be forced to slash prices to avoid making losses.
However… all holidays are not equal. When it comes to cruises, and in particular family cruises, the best time to book a cruise is, in most cases, as soon as the itineraries are released for sale.
NEW DEALS JUST RELEASED!
Don't miss these hot cruise offers…
Read on to learn why you should book a family cruise as early as possible, particularly if, like me, you don't have a huge budget.
Why Families Should Book Cruises In Advance
1. Cabins That Sleep Three or Four Are in Short Supply
Once the domain of newlyweds and retirees, cruise holidays are now a very popular choice for families.
Today's modern cruise ships are bigger, brighter and packed with more family facilities than ever before. Going beyond water slides and rock climbing walls, you'll now find ships with rollercoasters, go-karting tracks and even virtual reality trampolines onboard.
However, most cruise ships on the ocean today were actually built a number of years ago, when the ratio of families to couples wasn't quite as high as it is today. And on those ships, the majority of cabins only accommodate two people.
A proportion of cruise ship cabins have extra beds in the form of sofa beds or bunk beds which come down from the ceiling. As a cruise ship gets booked up, you'll often find that all the cabins that sleep four sell out first, leaving just the two-berth cabins left. So, whilst couples may be able to get a good last-minute deal on the last remaining cabins, this is, unfortunately, much less likely for families.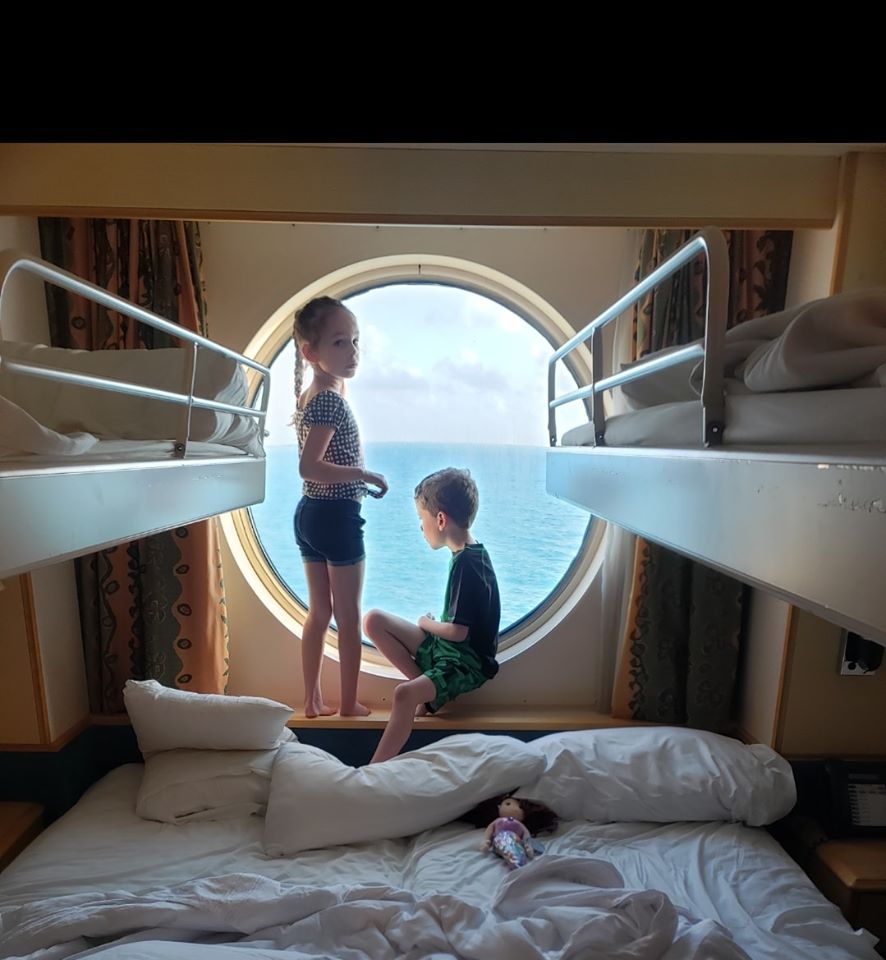 2. The Cheapest Cabins Sell Out First
If, like me, you're on a tight budget, you might want to book an inside cabin to save a few hundred pounds. Look at the deck plans of any cruise ship and you'll see that there are fewer inside cabins than outside cabins.
What's more, within the category of 'inside cabins', there are several grades, which are usually annotated with letters or numbers, such as "PF". There may be 5-10 grades of inside cabin, which each have different prices.
The more expensive grades of cabin tend to be in a slightly more convenient position on the ship, such as in the middle, rather than at the front or back, which can save you a little bit of walking. Or, they might be ever-so-slightly larger.
The price that you see advertised will be for the cheapest cabin. Then, when you book, you'll have the option to choose a higher grade for a supplement.
For example:
Cheapest cabin – right at the front of the ship
£50 more – in the middle of the ship
£100 more – in the middle of the ship and slightly larger
I understand that everyone has their own priorities. But, for me, I'd happily spend a couple of minutes walking and have a slightly smaller room to be able to stick £100 in my back pocket. I always want to book the cheapest cabin grade. Even if I'm going to book a balcony cabin, I want the cheapest grade of balcony cabin.
As many other people are of this view, and want to avoid paying more than the price that they see advertised, the cheapest grades of cruise cabins tend to sell out first, then the next one up, and so on.
Book your cruise after the cheapest grade of cabin has sold out and you will pay more. Yes, your room will be a bit bigger or a bit nearer the middle of the ship, but it will cost you more.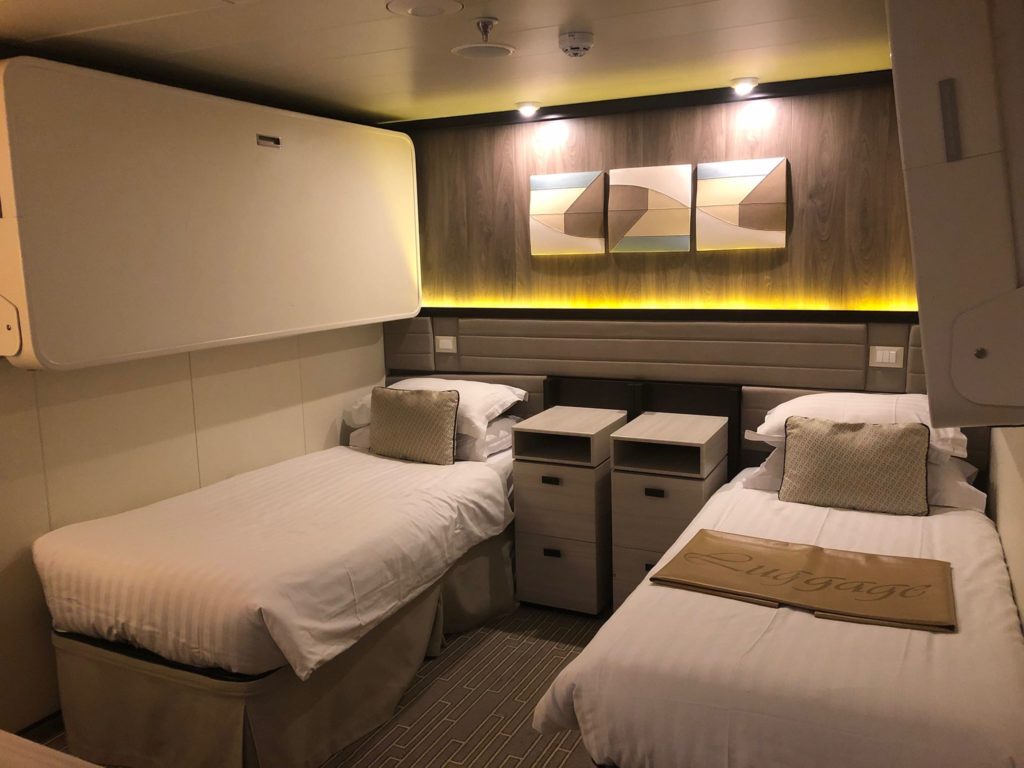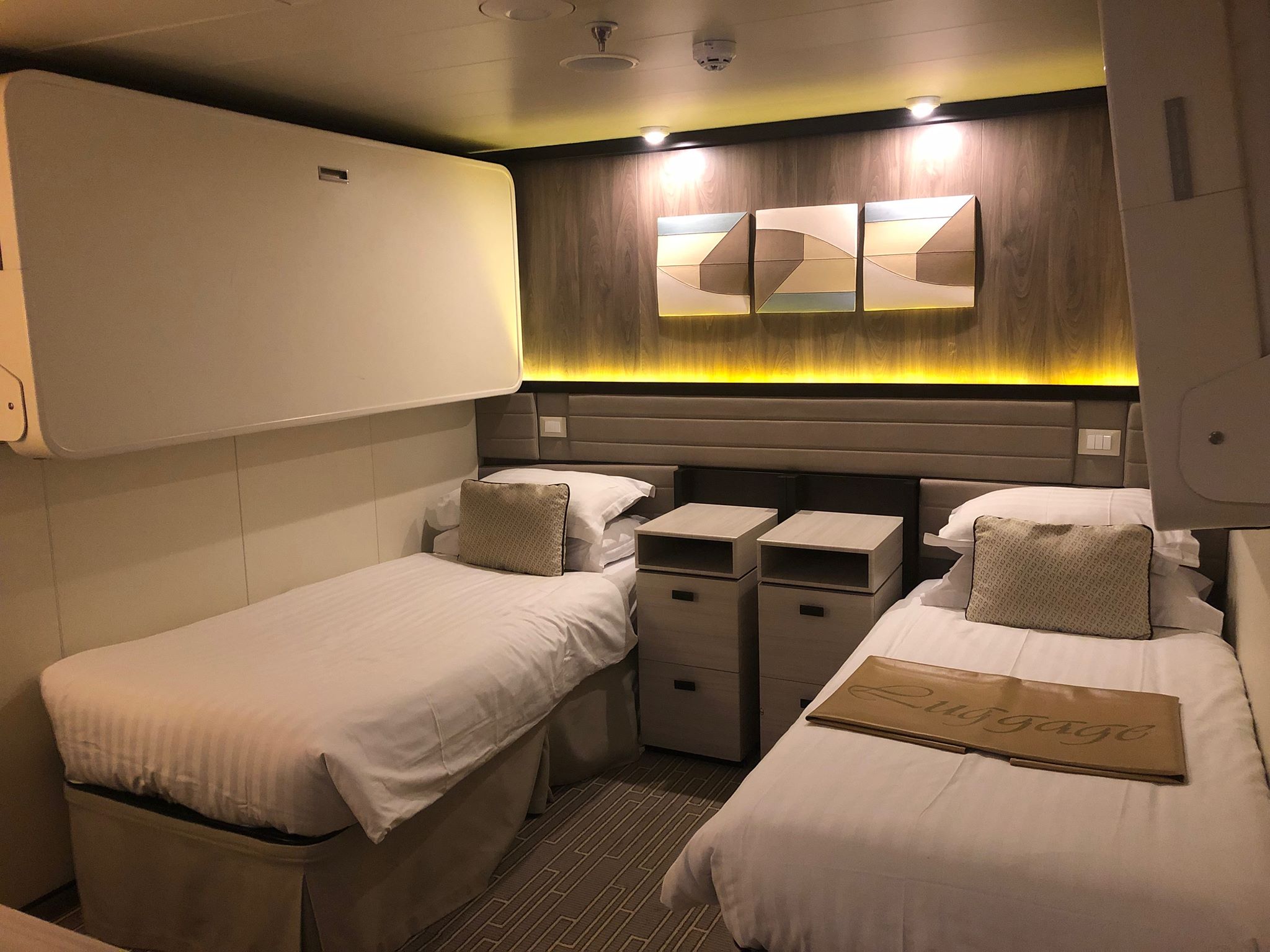 3. Ships Only Accept So Many Children in Each Age Group
It's not just the cabins that can fill up on a cruise ship. Even if there are family cabins available, if you try to book your cruise too late, you may find that the onboard kids' club is full.
To avoid turning children away from the kids' clubs at the door, some cruise lines don't allow any more children to book on to the cruise once the kids' club is full.
For example, if the 3-5 age group is at capacity for the kids' club, you won't be able to book the cruise with a four-year-old. However, if you tried to book with a six-year-old you would be fine.
If you have children of different ages, you're more likely to be affected by this.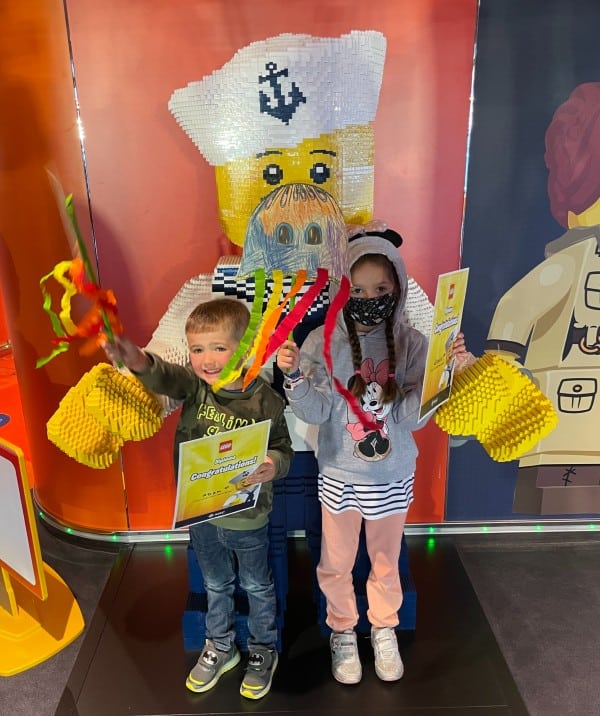 4. School Holiday Cruises Fill Up More Quickly
It's a sad fact that cruises (and most other types of holidays) cost lots more in the school holiday periods. It's a simple case of supply and demand.
Due to the increased demand, school holiday cruises also book up much faster than those sailing outside of term time. This makes it pretty much impossible to get a cheap last-minute deal on a family cruise cabin in the school holidays.
However, annoyingly, last-minute school holiday bargains are more often available for couples – great news if you're a teacher with no kids! Here's why…
I saw a last-minute cruise in October half term. £699 per person. Great value, I thought! I enquired about a cabin for two adults and two children and was quoted over £5000. Why? Why does a cruise for four people cost seven times the 'per person' price???
The answer is that the cheap cabin only sleeps two, and it was reduced because couples aren't exactly queueing up to book a cruise on a family ship in half term! The four-person cabin which was left would have been of a higher grade.
Occasionally, a solution to this probem can be to book two cabins. After all, children are sometimes charged the full adult fare anyway, so two cheap cabins can be cheaper than one luxury one in this situation.
However, as you'd need to have one adult and one child in each cabin for safety reasons, you'd want cabins next door, or at least nearby. And by the time cruise prices drop you'll be unlikely to find this.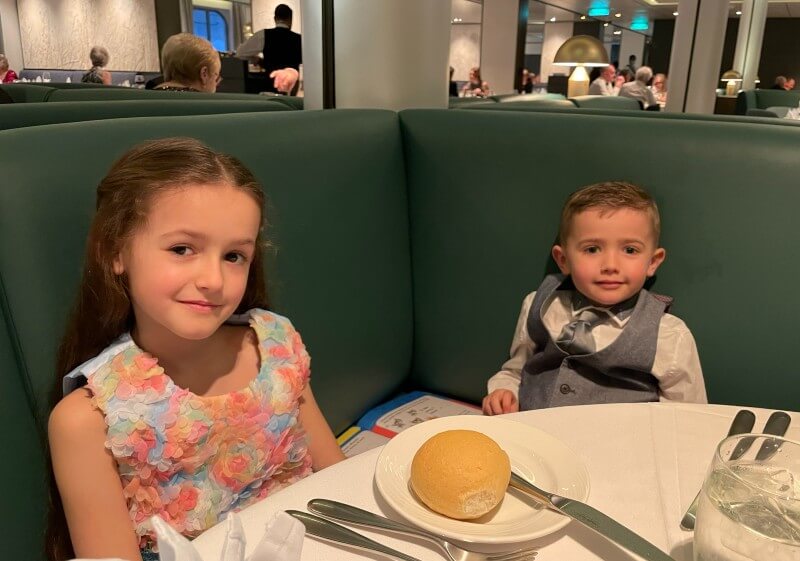 5. Booking Early Gives You Time To Save
The further in advance you book your cruise, the longer you have to save for it. I could never afford a cruise that sails next month. But can I afford one that sails in two years' time? Absolutely!
The balance of a cruise isn't usually due until 12 weeks before departure. To make things even easier, some travel agents don't require any deposit payment at all to book, and will allow you to set up a monthly direct debit with no interest.
How Far In Advance Can You Book a Cruise?
As soon as cruises are released is often the best time to book. This can be 18 months to two years before the cruise sets sail.
Cruise itineraries are released in a few batches throughout the year, and the dates vary for each cruise line. If you're booking a cruise for the summer, watch out for sailings being released around October or November, not the year before, but the year before that.
If you sign up to my email, I will send you a weekly roundup of the best cruise deals that I've found that week for you. It's completely free, and if you don't like it, you can easily unsubscribe, no questions asked.
I hope this article has given you some insight into why the best time to book a cruise is early if you're travelling with children. You'd be forgiven for thinking it's just a marketing tactic. I used to think that too!
If you have any questions about booking your cruise, please ask in the comments and I'll do my best to answer for you.
Related Posts: