Virgin Voyages offers some fantastic cruises for adults, with a lot of extras included in the fare that you pay. But is it an all-inclusive cruise line, or are there some things you'll still need to pay for?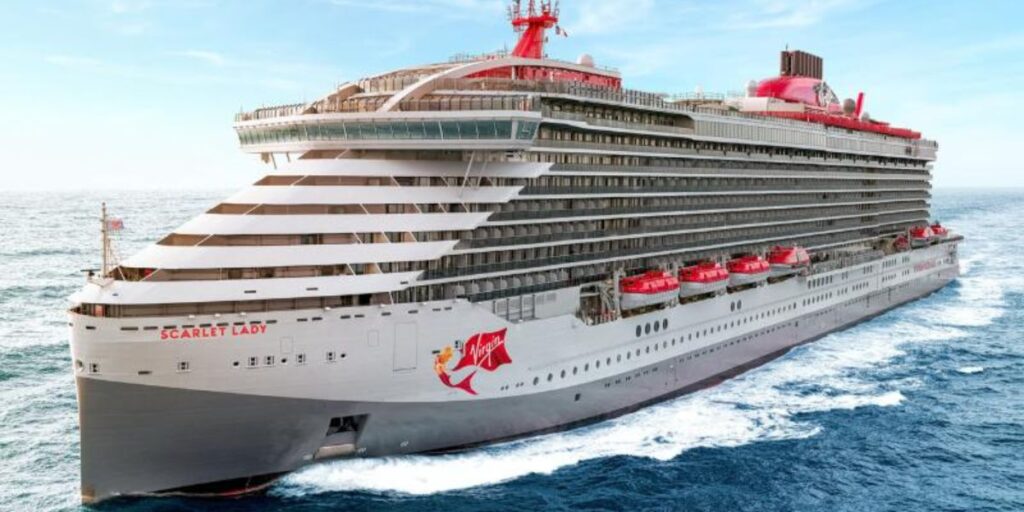 In this guide I'll take you through everything that's included, and what's not included, when you book a Virgin Voyages cruise.
What's included on Virgin Voyages?
On a cruise with Virgin Voyages, you'll get your accommodation, your food, soft drinks and simple hot drinks, entertainment and WiFi included, and tips are covered by your fare as well. There are very few extras that you need to pay for on a Virgin Voyages cruise.
It's not quite all-inclusive though, and while some food and drink is covered, not everything is.
1. Food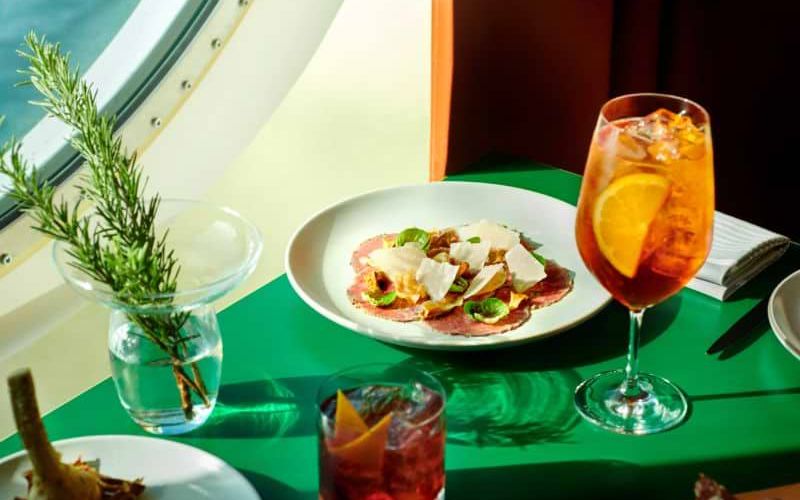 Is all food included on Virgin Voyages?
Almost all of the food on a Virgin Voyages cruise is included when you pay your cruise fare. This includes all of the speciality restaurants on board – there's no cover charge no matter where you choose to dine. However, some items may have an extra cost.
On most standard and even premium cruise lines, you'll have a selection of restaurants that are free, and then speciality restaurants where you'll pay a set cover charge for dining at the venue. But that's not the case with Virgin Voyages.
Instead, all of the dining options are included, and then each menu will have some premium items that you can choose or add to your meal if you want to. But you absolutely don't have to.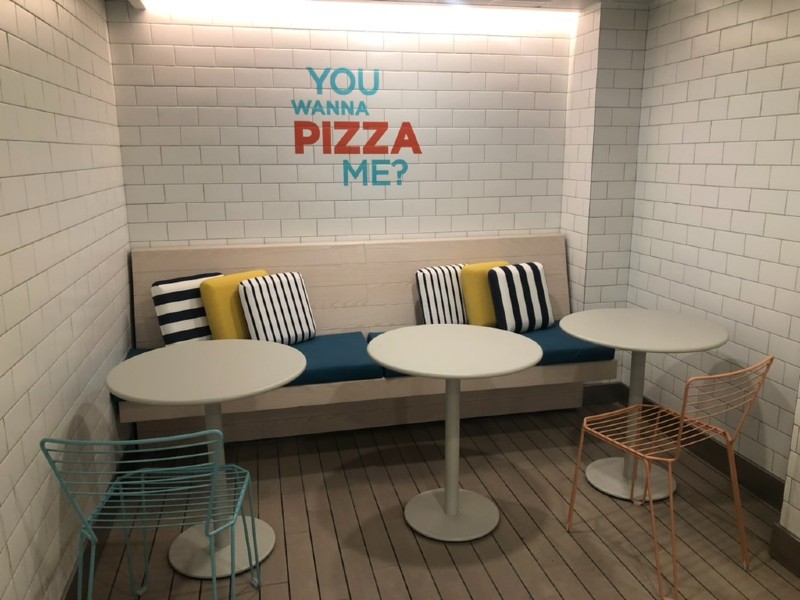 So for example, when dining at Extra Virgin you can choose your starter, main course and dessert from almost anything on the menu, but if you want to make your meal a little more special, you can add some fresh truffles to your dish for $15.
All of the ships have over 20 dining options so you've plenty of choices without paying extra, just make sure you book in advance to secure a table. And the late-night snack bar is open 24/7 for pizza and noodles and that's included too.
Is room service included on Virgin Voyages?
On a Virgin Voyages cruise, there's a $5 delivery fee for room service, but then items are either included as normal or cost the same as they would elsewhere on the ship. This means all foods are free, as are soft drinks, water and basic tea or coffee. You just need to pay the $5 delivery every time you order.
Having breakfast in bed is, therefore, a great choice on a Virgin Voyages cruise because you're only paying a small fee, the food is completely included.
The room service menu isn't as extensive as you'd get in a restaurant but there are still lots of choices, and a lot of options for lighter bites during the rest of the day too.
2. Drinks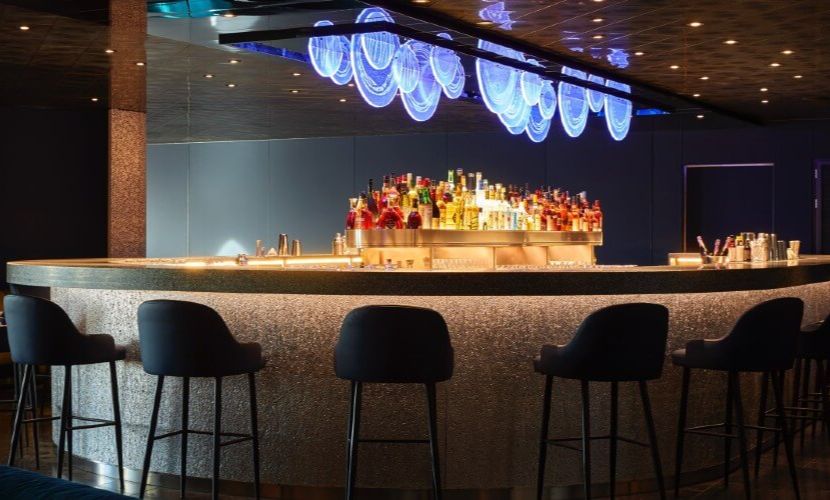 Are drinks included on Virgin Voyages?
Soft drinks are included on a Virgin Voyages cruise – but alcoholic drinks and many speciality drinks are not. There is no option for a drinks package either, although you can save money by pre-loading a bar tab before you cruise.
The prices of drinks on a Virgin Voyages cruise are similar to many of the American cruise lines – you'll pay around $5 to $8 for a beer, between $12 and $17 for a cocktail, and anywhere from $7 up to $22 for a glass of wine.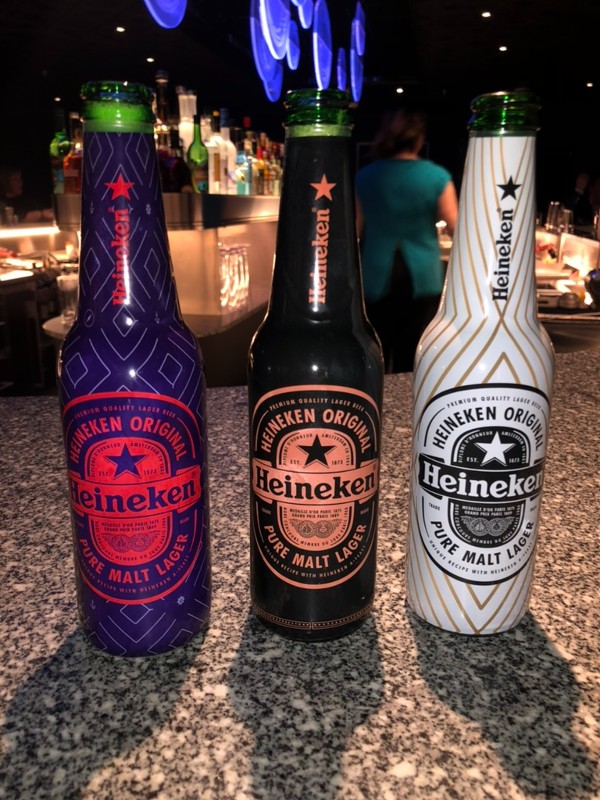 Speciality coffees aren't too bad though – usually between $3 and $5. Hot chocolate is $4 which is a little more expensive than you'd maybe pay on other cruise lines.
Instead of a drinks package, Virgin Voyages lets you prepay for a bar tab, and will then give you bonus money. For every $300 that you pre-load onto your bar tab, you get a free $50.
It's not as good as having your drinks included, but it's still better than being forced to pay full price without any kind of special offer.
What drinks are included on Virgin Voyages?
A selection of 'basic bevvies' are included for free, including filtered still and sparkling water, soft drinks, fruit juices and simple teas and drip coffees. Any other drinks on the ship need to be paid for, although these basic bevvies are free when you order room service (and pay the delivery charge).
This is great value, compared to other cruise lines. While most cruise lines will offer free water, and maybe tea, coffee and juices during breakfast or from the buffet, you'll normally have to pay for them. And soft drinks are definitely not included as standard.
At best you might usually get a soda drinks package for around $8-12 per day, so if you're someone who doesn't drink alcohol and you're happy sticking to sodas and the basic teas and coffees that are included, Virgin Voyages' cruise fares are great value.
3. Entertainment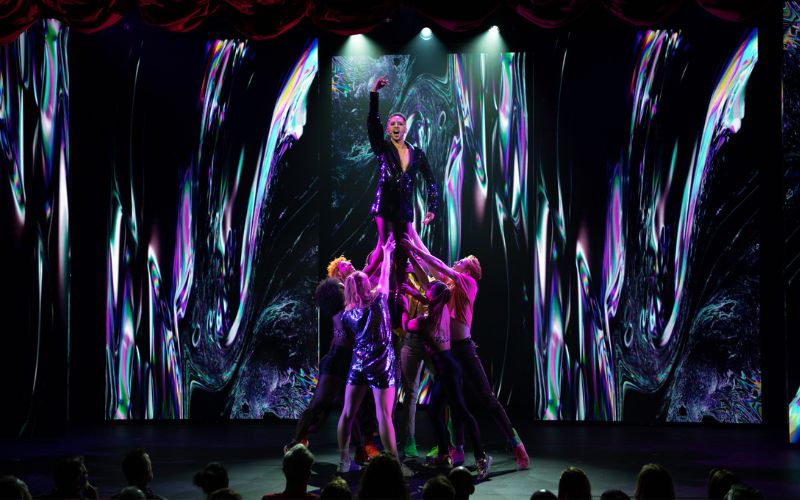 Are shows included on Virgin Voyages?
A Virgin Voyages cruise includes almost all of your entertainment at no extra cost, including live shows, parties and DJ sets. The only experiences that have an additional cost are the Another Rose acrobatics spectacular on Resilient Lady, and some eating and drinking classes held at different times across the fleet.
All of the shows on Scarlet Lady and Valiant Lady, and those planned for Brilliant Lady, will be free. Another Rose is a special attraction on Resilient Lady and so there will be an entry fee, though it hasn't been disclosed how much that'll be yet.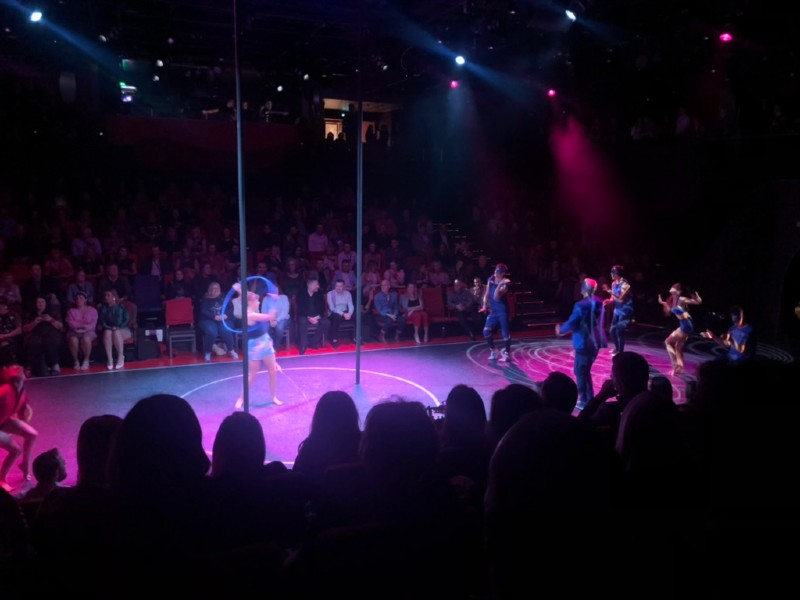 On pretty much any cruise line, the live shows are included so the fact that most are included with Virgin Voyages isn't anything particularly noteworthy.
However, Virgin Voyages does work with more renowned DJs for party nights, and so the live events tend to be a little more premium and spectacular. As such, you are still getting more value for your fare.
4. Gratuities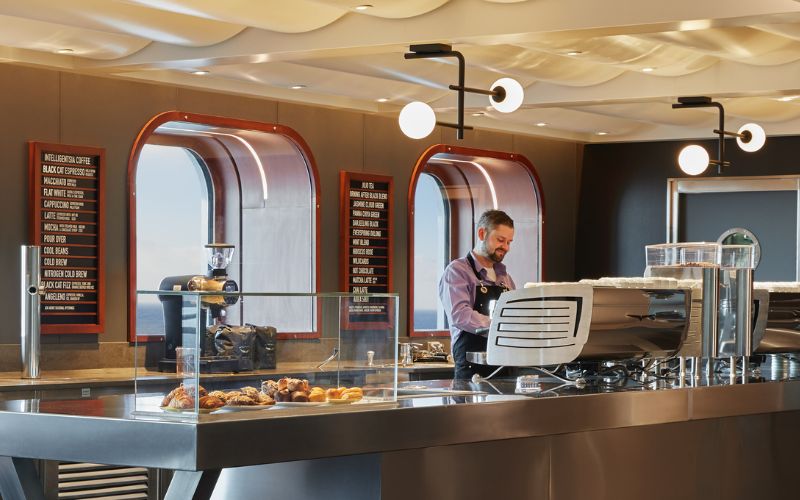 Are tips included on Virgin Voyages?
Unlike on most cruise lines, tips are included in your fare when you book a Virgin Voyages cruise. There's no expectation to pay additional daily gratuities or even to tip crew members individually for good service.
Crew members working for Virgin Voyages are paid at a higher salary than on other cruise lines and so don't need to be tipped. They're really well looked after – they get more perks than crew on other cruise lines as well, and work hard to offer a high level of service.
Sometimes they'll even turn down a tip!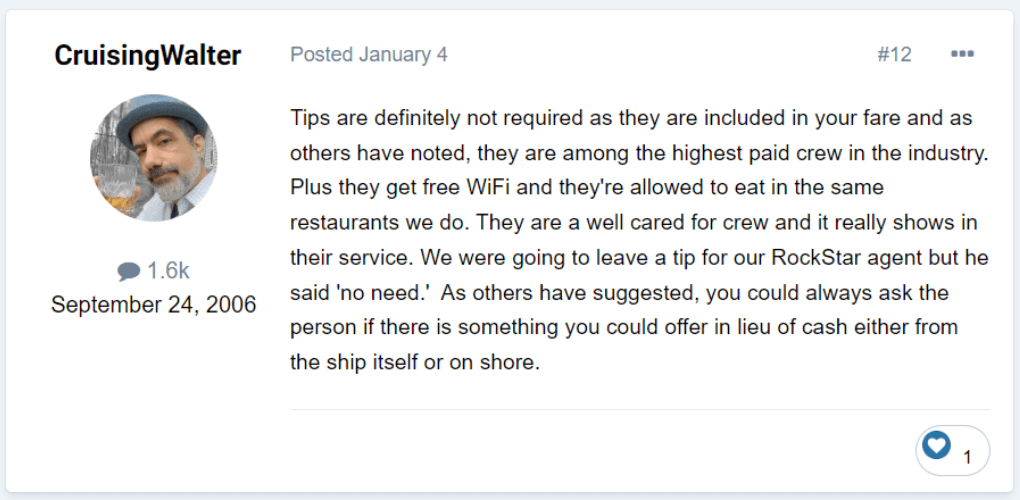 5. WiFi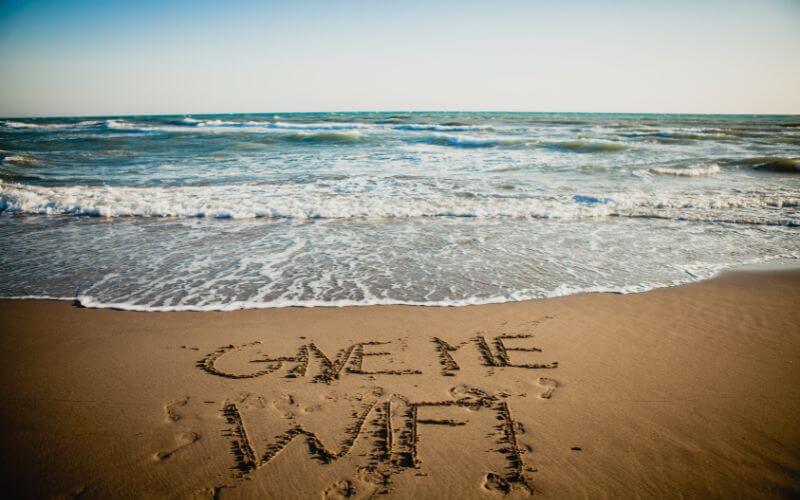 Is WiFi included on Virgin Voyages?
WiFi is included as standard on a Virgin Voyages cruise, which is a nice advantage over many other cruise lines. There is the option to upgrade to Premium WiFi if you want to do more intensive tasks such as streaming movies and music during your cruise.
Basic WiFi is free to all guests and is designed for simple web browsing, or checking emails and messages. It's not very fast and you're likely to be frustrated if you were expecting cable-type speeds, but that's a common problem with cruise ship WiFi.
The upgrade to Premium internet varies in cost – a one-day pass is often $15 but you can usually get a Premium Voyage pass for your entire cruise for a lower price, sometimes with a discounted rate.
That's still really affordable compared to many other cruise lines.
6. Bimini Beach Club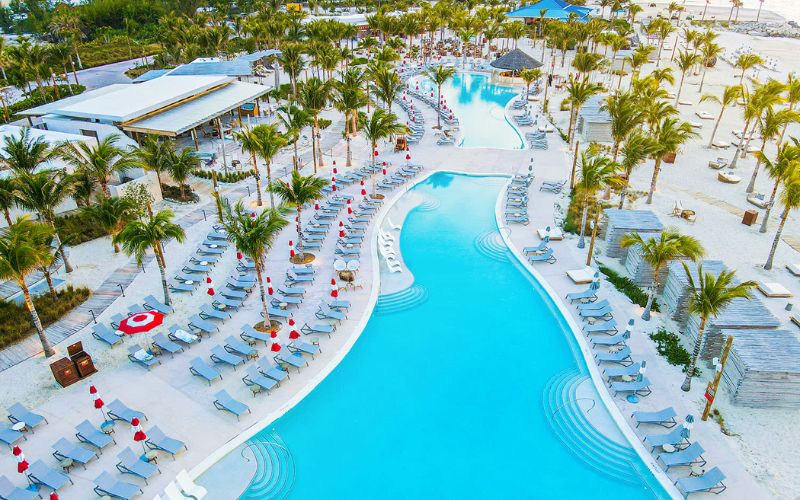 Is the Bimini Beach Club included with Virgin Voyages?
Access to the Bimini Beach Club is included with Virgin Voyages, but if you want a cabana then you'll need to pay extra. The Bimini Beach Club operates as a sort of private destination for all guests on the cruise ship, but you'll have to pay for drinks while you're there.
Bimini is a popular cruise port for all cruise lines, but the Bimini Beach Club is only open to Virgin Voyages guests while a Virgin ship is in port. It's an upmarket resort with six bars and direct access to the beach, as well as a pool if you'd prefer a freshwater dip.
The food is free while you're at Bimini Beach Club but drinks have to be paid for and cabanas cost $350 per day to hire.
Read more: 7 Secrets To Know About Bimini Beach Club
What's not included in Virgin Voyages?
As we've established, there are a lot of things included with Virgin Voyages, but it's not a completely all-inclusive cruise line.
Here's a quick rundown of everything you'll need to pay extra for (if you want it):
Premium menu items in all restaurants
Alcoholic drinks, speciality teas and coffees and pressed juices
Premium WiFi access
Select entertainment shows and classes
Shore excursions
Spa treatments
Apart from the drinks that you buy, the highest costs on the ship are the shore excursions and the spa treatments. Excursion costs vary by port and what the activity is, and spa treatments start at around $175 for a facial and go up to around $400 for a 125-minute full-body treatment.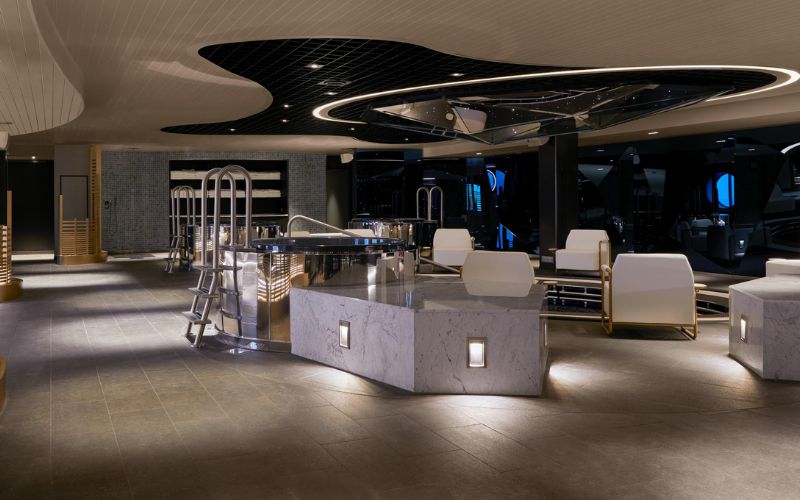 None of these are essential though – if you're happy drinking soft drinks, you don't mind exploring ports on your own without an arranged excursion and you don't need shore excursions then you can cruise without paying a penny extra.
Is a Virgin Voyages cruise good value?
I've established that a Virgin Voyages cruise includes a lot more than many other cruise lines do, but is it good value? That depends on what you want from a cruise and how much you're paying in order to get everything included.
There aren't too many cruise lines that offer the same style of cruising as Virgin Voyages, but let's take a look at how they compare against Celebrity Cruises – another premium, contemporary cruise line.
| | Virgin Voyages | Celebrity Cruises |
| --- | --- | --- |
| 7-night Caribbean cruise, Balcony Cabin | Approximately $3,000 total | Approximately $2,600 total |
| Speciality restaurants included? | Yes, except premium items | $45-75 per person, per meal |
| Soft drinks | Included | $30 per person, per day for non-alcoholic drinks package |
| Tips | Included | $17.50 per person, per day |
| Basic WiFi Cost | Included | $15 per device, per day |
While a Celebrity Cruise appears to be cheaper upfront, if you pay for 2 speciality dining visits and buy a soft drinks package and the basic WiFi, your total cost would actually be closer to $3,600 – more than what you'd pay with Virgin Voyages.
So yes – for the style of cruising and everything that's included, I think it's fair to say it's good value.
Final word
It's not easy to compare cruise lines since they all include different things – some you'll pay for tips, some you won't, some offer drinks packages and so on.
That's why it's always worth looking into what a cruise line gives you, and working out whether it's good value.
Virgin Voyages may not be all-inclusive but it's certainly 'more inclusive' compared to other cruise lines, and well worth considering if you want a lively adults-only all-inclusive cruise.
Related Posts: