I was recently invited to board Norwegian Spirit for a tour of the ship when she was docked in Liverpool. Although the tour was brief, I did manage to look around most of the public areas. I have made my first-ever ship tour video of Norwegian Spirit, which you can see here…
Norwegian Spirit is a medium-sized cruise ship which carries around 2,000 passengers. She is the oldest and the smallest ship in the Norwegian Cruise Line fleet. I have previously sailed on Norwegian Breakaway five years ago when she was quite a new ship, so I was really excited to see how one of the newest and biggest ships in the NCL fleet compared to the oldest and smallest.
Suggested read: NCL Ships By Age And Size
We were met by a Norwegian Cruise Line representative who explained that Norwegian Spirit will be undergoing an extensive dry-dock refurbishment in 2020. She will be the last ship in the fleet to benefit from The Norwegian Edge programme which will see extensive upgrades to the décor and facilities on board.
First impressions
I found the ship to be slightly more on the traditional side in terms of décor. Some parts of the ship were very '90s', such as the signs to the art gallery and arcade. However, everything was spotlessly clean and in generally in great condition.
Leisure facilities
There were two pool areas on board the ship – The Tivoli Pool on deck 12 and Bucaneer's Wet and Wild on deck 10. The Tivoli Pool was lovely with several large hot tubs, lots of loungers and a really relaxed vibe. The space here wasn't huge, as this deck also features the Galaxy of the Stars bar area, the buffet, the spa, fitness area and several small rooms such as the library and card room. However, as we headed towards the back of the ship, we also discovered a great outdoor bar area which overlooks the kids' pool.
The Bucaneer's Wet and Wild kids' pool is located two decks down from the main pool on deck 10, but at the aft of the ship so it's still in the open air. The rear of Norwegian Spirit has amphitheatre-style seating with sun loungers so that parents can lay back and enjoy watching their kids play, as well as enjoying the sea views. I thought that this was a really clever design.
The kids' pool features a couple of small slides and a pirate ship, as well as other cool pirate-themed things like a big hook water feature and a crocodile sculpture. There are a couple of hot tubs here as well. This area was probably my favourite part of the ship.
Entertainment and lounges
The Stardust Theatre looked really special. It was absolutely huge with 798 seats across two decks and luxurious red velvet décor. Despite being such a large venue, I think that every seat in the house would have a great view of the stage. The seats along the side looked particularly special with little tables for your drinks and lots of leg room.
The Galaxy of the Stars Observation Lounge is a spacious venue where you enjoy live music in the evenings. It's surrounded by windows so is also the great place to sit and enjoy the view. I imagine this would be particularly great on cruises around the Norwegian Fjords when it doesn't go dark until very late at night. Here you'll also find a spiral staircase which leads down to a viewing gallery of the bridge so that you can watch the captain and crew at work.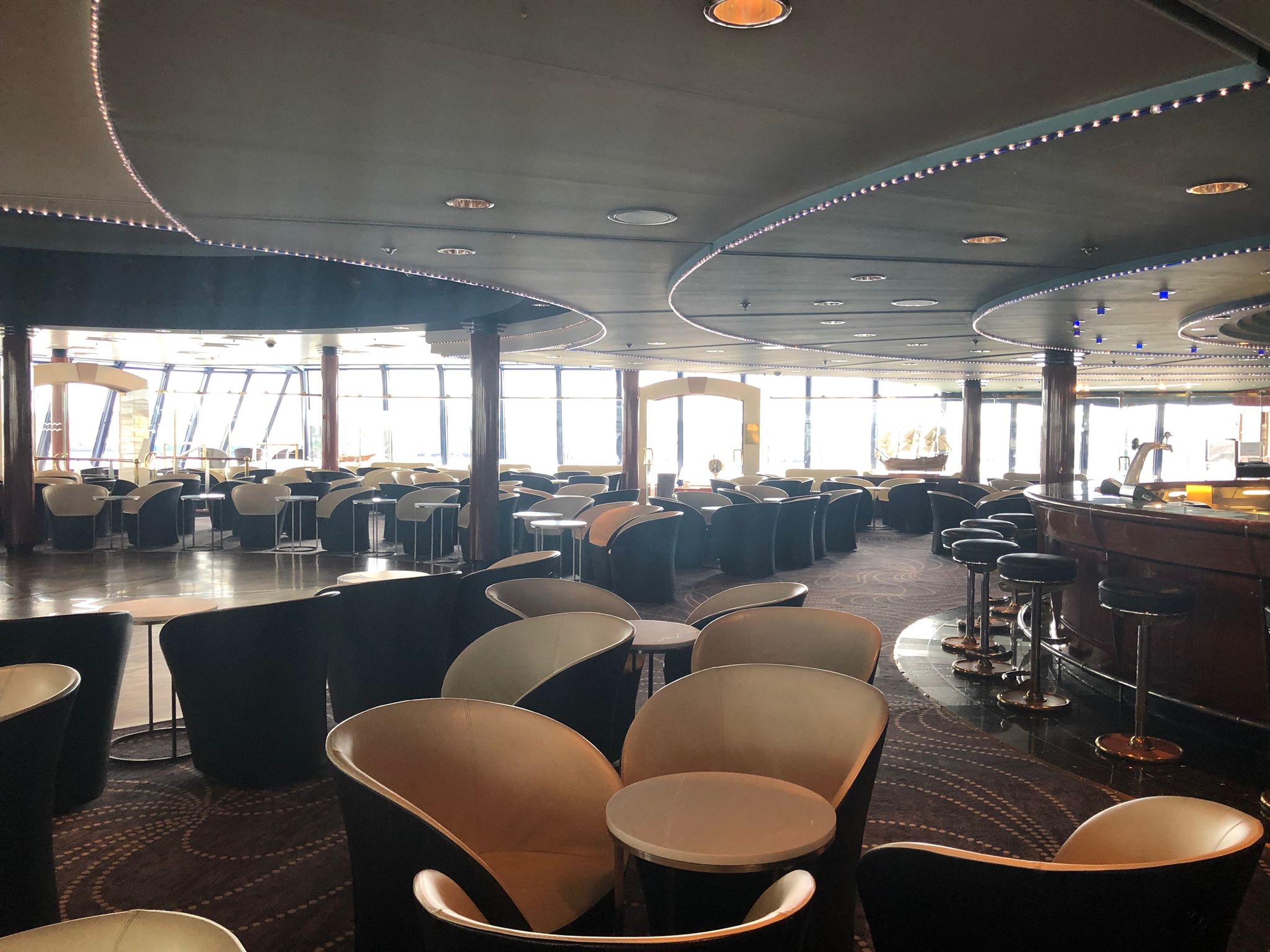 Dining
On our tour we only had time to grab a quick bite in the buffet but there was a good selection of lunch items available, even though it was 2.30pm and there was virtually nobody on the ship as all the guests were off exploring Liverpool. We then had a look at the Windows Main Dining Room, which was absolutely stunning; and so-named because of its huge floor-to-ceiling windows.
I was really impressed by how many complimentary dining options there are on this ship. Aside from the buffet and the Main Dining Room, guests can also eat in The Garden Room, which is like the Main Dining Room but smaller and more intimate, Shogun, the Asian Fusion restaurant, Blue Lagoon which serves comfort food around the clock and the Bier Garten which offers Bavarian-style snacks such as hot dogs.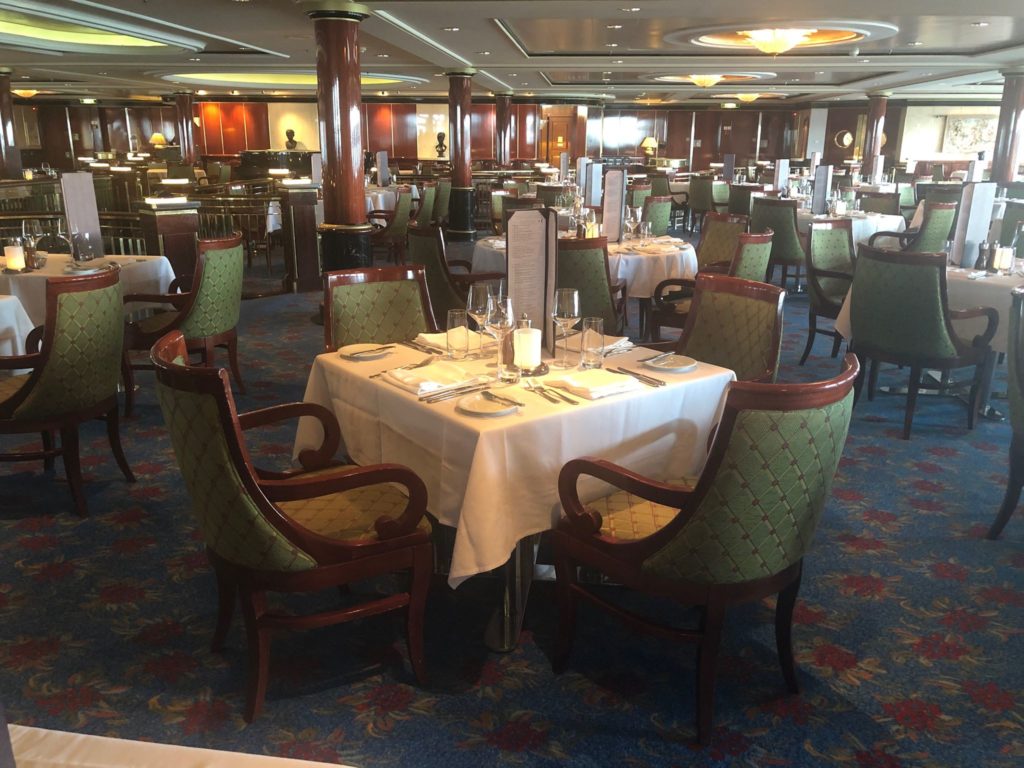 Those who enjoy speciality dining have plenty of options too, including a steakhouse, French restaurant, Japanese Teppanyaki, Sushi bar and Italian restaurant. These venues are all quite small and intimate, and accessed from a kind of semi-outdoor area to give the feel of walking into a restaurant off the street.
Around the ship I noticed screens giving information about how busy each restaurant was likely to be at each time – which would make it really easy to know whether you have to book ahead or can just turn up.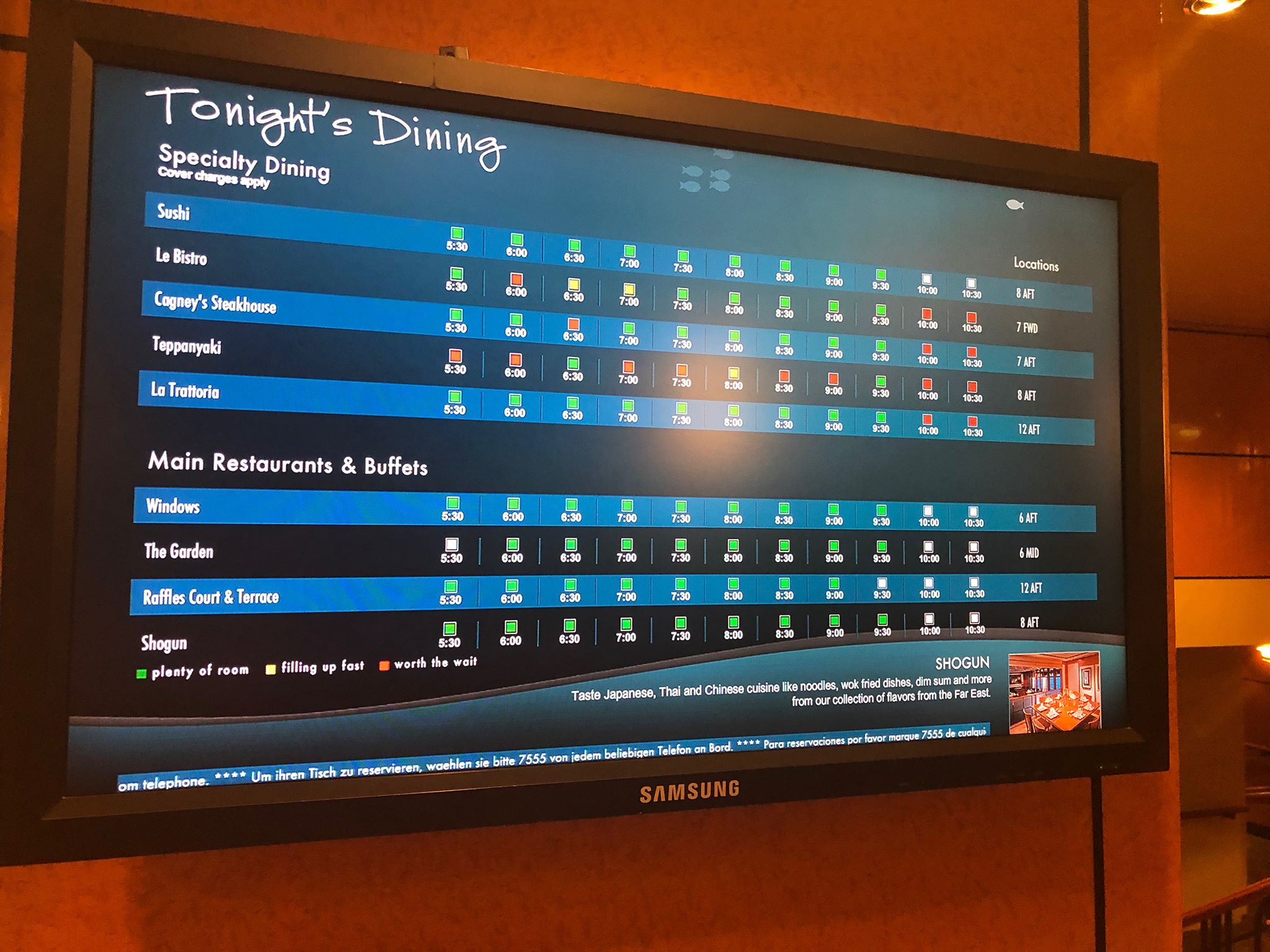 Conclusion
When booking a cruise, I tend to search out the newer ships, and this visit to Norwegian Spirit cemented in my mind why I do that – I like to holiday on ships with a really modern look and feel. That's just my taste. I'm sure that the refurbishement of this ship in 2020 will bring this ship right up to date with the rest of the fleet, and after that I'd certainly choose her to sail on.
Read more: Norwegian Cruise Line Ships Ranked Best To Worst
The itineraries that Norwegian Spirit does are fabulous. In 2020 she'll be heading over to Asia to explore some really interesting ports. So if you like a mid-sized ship, with lots of great included dining options, a lovely kids pool and brilliant ports of call, then Norwegian Spirit could be the ship for you.
Of course, the itinerary is just as important as the ship and this post does little to cover that. However, if you'd like to read a great review of what it's like to cruise with Norwegian Cruise Line in the Bahamas, take a look at this NCL Bahamas cruise review by Sarah who gives a great overview on what it's like to cruise with NCL.
NEW DEALS JUST RELEASED!
Don't miss the latest NCL offers…
Related Posts: