Have you already booked a cruise but are worried that you've chosen a poor cabin location? Or perhaps you're just wondering if there's an option to upgrade your accommodation to something a bit more indulgent? Whatever your reasons, a cabin upgrade is always a nice perk to add to your cruise.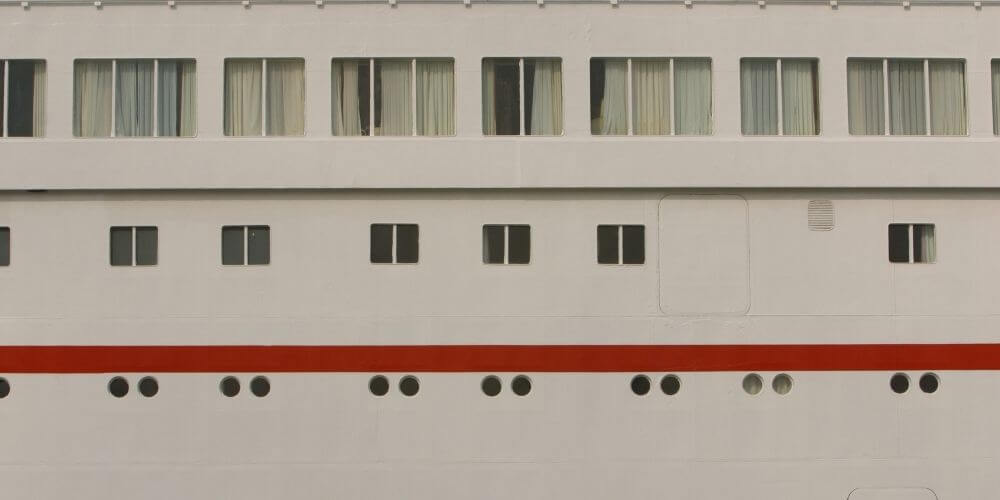 If you want to upgrade your cruise cabin after you've booked, this guide will tell you exactly how to do it…
Can you change your cabin on a cruise?
You should have no problems changing your cruise cabin after booking, although you will have to pay extra. It's very easy to upgrade by contacting the cruise line or your travel agent. Some cruise lines also offer programs to allow you to bid for upgrades closer to the departure date.
The rules are a little different for each cruise line though, so read on for all the details…
Is it worth paying extra for a balcony on a cruise?
On some cruises, it's definitely worth paying extra for a balcony, but on others, you may barely use it at all. If you're sailing to a scenic destination such as Norway where you cruise through the fjords, the extra cost of a balcony is a small price to pay for the enjoyment you would get in return. However, on a cold, windy, transatlantic cruise you're unlikely to spend so much time on your balcony.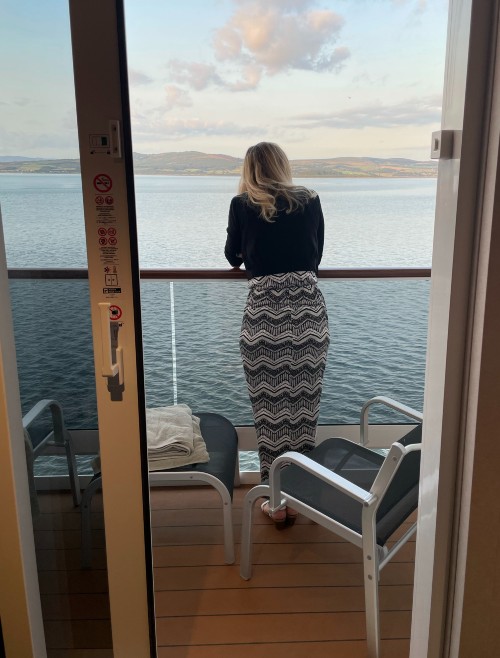 Balcony cabins are the next option to upgrade to after Inside and Ocean View cabins. They provide additional outdoor space which is entirely your own and often come with furniture such as a table and chairs to relax on while outside.
Sailing to hot destinations is a great time to opt for a balcony as you can enjoy the warm weather all to yourself without hunting for a sun lounger on the pool deck. For families, it also offers more space to spread out without leaving your room. This is great for when you're getting ready in the morning or if you want somewhere to sit and relax once the little ones go to bed.
If you suffer from claustrophobia, you may not enjoy the feeling of staying in a small, windowless room, so a balcony can be an essential upgrade for some.
When deciding whether to upgrade to a balcony room on your cruise, be sure to consider how much extra it costs. Balcony staterooms can be pricey, sometimes even double the cost of an inside cabin!
Suggested read: Why I (Almost) Always Choose an Inside Cabin for a Family Cruise
Is it worth upgrading to a suite on a cruise?
A suite is the top level of accommodation on a cruise and if you ever have the opportunity to upgrade, it's more than worth it. Suites come with all the benefits of the cabins before them as well as additional extras, though the exact perks depend on the cruise line and the type of suite you book.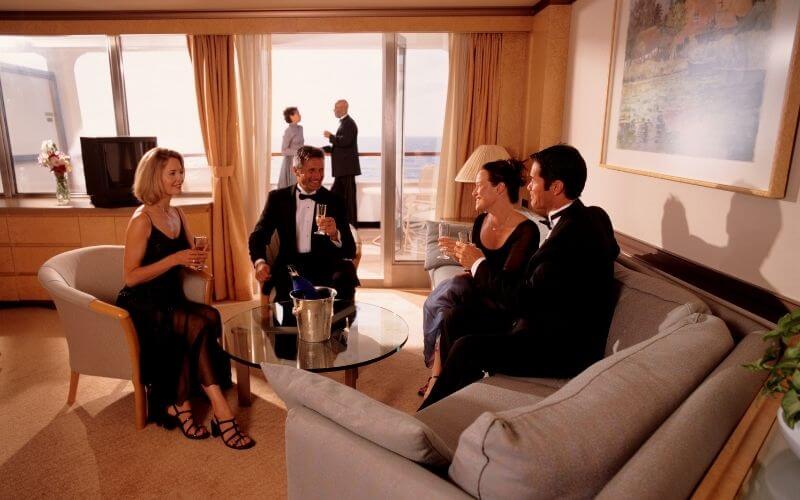 Typical perks you would find in a suite include butler service and delicious canapes and snacks delivered to your room daily. You'll enjoy luxurious amenities from top brands such as Le Labo bathroom toiletries or Venchi goodnight chocolates. Suites also come with exclusive access to a range of dining venues, lounges and even VIP pools on some ships.
If you decide that you want to go for a suite, be sure to have a look at the different suite options that are available. Entry-level suites are called Mini Suites and these don't always come with the perks of a suite – on some cruise ships, they're not that different to balcony rooms.
The suite perks vary depending on the cruise line, but here are a couple of guides that may help you to decide whether to upgrade to a suite or stick with the balcony room…
How to Upgrade Your Cruise to the Cabin Number You Want
To upgrade your cruise accommodation to the cabin number you want, you should speak with the cruise line directly, or via your travel agent if you've booked with one. This allows them to advise you on the latest availability as well as any necessary charges such as admin fees or upgrade prices.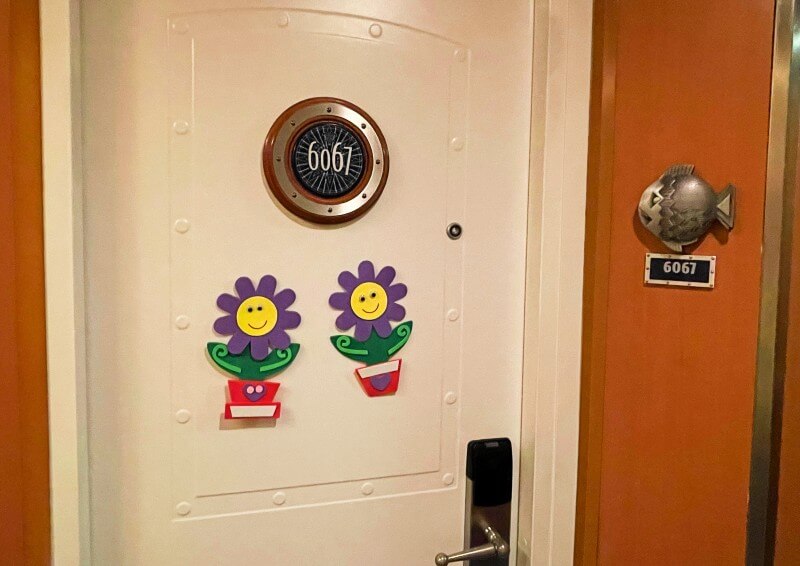 Some cruise lines offer a choice of different fares when booking such as P&O Cruises which offers an Early Saver Fare, a Saver Fare and Select Fare.
If you initially booked an Early Saver or Saver Fare you would have received a great price but wouldn't have had the option to choose your cabin number as this is assigned by P&O Cruises. In this instance, to upgrade you would need to switch to Select Fare where you can enjoy alternative benefits including being able to choose your cabin location and being amongst the first to be offered upgrades where available.
The best time to upgrade your cruise to the cabin number you want is as soon as possible, especially if you have a specific location on the ship in mind. The longer you leave this option open, the more likely it is that the cabin you want will be booked by someone else and no longer be available.
How to Get a Cruise Upgrade for Cheap
If you're not fussy about cabin location, you may be able to opt for a cruise line program that allows you to upgrade for cheaper. If you're eligible for one of these, you should receive an email from the cruise line to invite you to bid a few weeks before your cruise departs.
Only selected cruise lines offer upgrade bidding and it's only available on cruises that haven't sold out.
Cruise lines that offer the bidding process for cheap upgrades:
Here's what the upgrade emails I've received look like…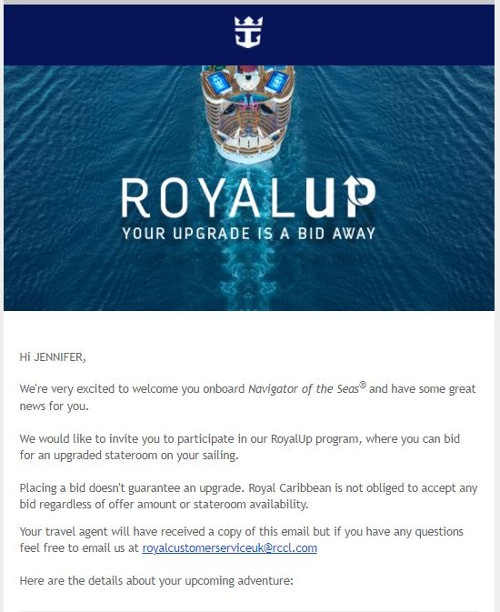 The bidding process is similar to a blind auction. You enter your maximum bid for each cabin type and whichever guests bid the most will win and be upgraded. Sometimes, the gains are incredible with people snapping up fantastic deals on their cabin upgrades for much cheaper than they would have originally cost.
You have to be careful though. Oftentimes, the system will allow you to bid more than the room originally cost, so be careful not to get carried away and bid too much!
The bidding process isn't always open to everyone. If limited rooms are available it may be offered to those who are loyal passengers to the cruise line and sometimes also based on how much you paid for your cruise in the first instance. Other factors in the process include how many cabins are remaining on the ship and the category of accommodation you have originally booked.
Invites to make a bid are shared via email, so make sure you have opted into the cruise line's marketing emails. If you haven't received one, you may be able to log into the cruise planner section on their website to check.
It's key to know that the bid process doesn't guarantee an upgrade, nor does it guarantee a specific room location or attributes. In most cases, if your bid wins and is accepted, you will be charged immediately, and the upgrade amount is non-refundable.
How to Get a Cruise Upgrade for Free
One of the best ways to get a cabin upgrade for free is with a cruise line promotion. Quite often, cruise lines will offer upgrades on staterooms, such as from an Ocean View to a Balcony, for free if you book during the promotional period.
Free upgrades are most commonly offered on winter cruises where most people will opt for an inside cabin. You may find that the balcony cabins are the same price as the insides, so there's no reason for most people not to book one.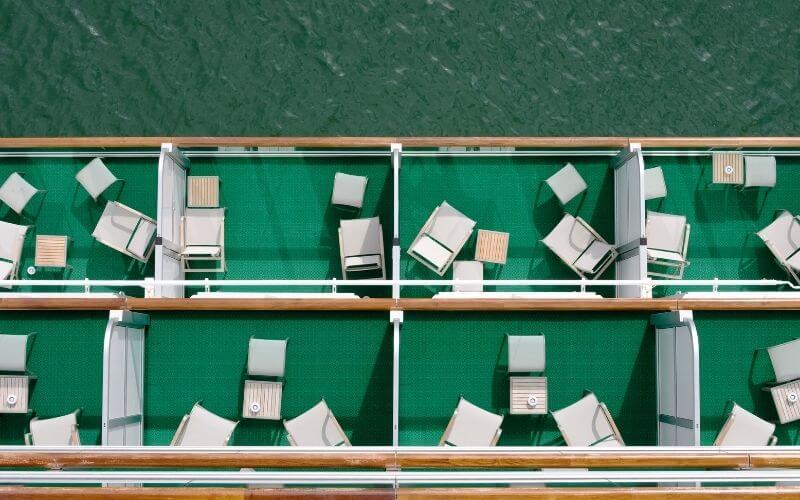 Another way to be upgraded for free is with a guaranteed cabin. This is an option when you book with certain cruise lines and simply means that can't choose your cabin number. Instead, you are guaranteed a room at the grade you've chosen, or higher. The cabin number will be assigned to you before you board.
As the cruise lines always try to ensure that their ships are full to capacity, if they find that a specific grade is sold out, they might offer upgrades to those in that grade in order to continue offering a cheap rate.
This is something Cruise.co.uk mention as working time and time again. For example, you could book a guaranteed inside cabin and after a while, all the inside staterooms sell out. The cruise line could offer you an ocean view or balcony cabin to make room for more of the cheaper insides that they can then sell.
Free upgrades are more likely to happen if you book a cruise on a ship with fewer inside rooms. Once they sell out, you're more likely to be upgraded.
Alternatively, if you book a cruise on a ship like P&O Cruises' Britannia that has no sea view rooms, if you get upgraded from an inside room you'll skip straight to the balcony tier!
Cruising off-peak is another great tip as the ships are usually quieter. This offers more options for the cruise lines to offer upgrades. If you've booked with a travel agent, get them to check if any free upgrades are available in the last few weeks before your embarkation. Some people on Cruise Critic's message boards have said they have been able to upgrade this way on their last two cruises.
Another tip to bag a free upgrade is to join the cruise line's loyalty programmes. Each cruise line has one and while it might not offer a completely free upgrade, there are perks including discounts on balcony rooms and suites.
Final Thoughts
There are plenty of ways you can upgrade your cabin after purchase, even if it's within the same stateroom category or just moving to another deck. These small changes can sometimes make or break your cruise.
It's worth researching the grades and stateroom categories for the ship you're booking beforehand, to check you would be happy upgrading to anything and everything, or if you have a specific stateroom in mind. After all, once you upgrade it can be difficult to move back to your original cabin selection.
If you're booking through a travel agent, let them know you want to upgrade if any become available and they can be on the lookout for a good deal too.
Related Posts: