There's one thing that can really spoil your excitement about an upcoming cruise – seeing the same holiday priced much lower, and knowing you could've got a better deal!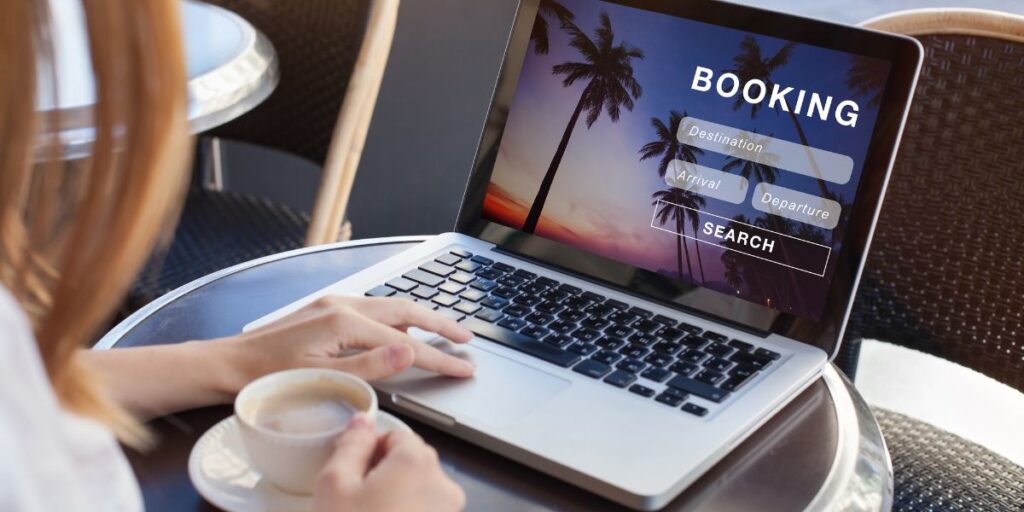 It doesn't happen all the time, but it's not unheard of. So do you have any recourse? Can you get your cruise price lowered to match the new price?
The answer is – sometimes. In this guide, I'll explain what to do when you book a cruise and the price goes down, and whether you're likely to have any success negotiating a deal.
What happens if you book a cruise and then the price goes down?
When you book a cruise, you have an agreed contract with the cruise line for the price at the time of booking. The price won't be automatically lowered, but some cruise lines offer a guarantee to make up the difference in onboard credit. You need to claim it yourself though.
Cruise lines aren't obligated to change the price of a cruise once you've booked it. You've made an agreement with the cruise line to pay for a holiday at the price advertised when you made your reservation.
But you also have the right to cancel your cruise booking for a refund, losing only a deposit amount. And so cruise lines will often work with you to make things right so that they don't have to go through the hassle of finding another passenger to take your place, or even have you cancel and rebook to get the lower rate.

How do you get a price adjustment on a cruise?
To get a price adjustment on your cruise, you need to speak to the cruise line about it. You can do this directly, or if you booked with a travel agent, ask them to do it on your behalf. The cruise line isn't obligated to adjust your price but may offer an alternative.
Cruise lines don't want to grant you too much power when it comes to price adjustments. They want you to pay the price you've agreed. So there's no automated system for getting a lower price. Instead, you need to contact the cruise line and ask.

Some cruise lines, like Carnival, have a dedicated email request form for price claims. But these are only when you meet certain criteria. Otherwise, you'll have to pick up the phone and speak to a customer service agent at the cruise line.
It depends on when you booked it…
Often the chances of you getting a better deal for your already-booked cruise will depend on when you booked it. While cruise line policies will vary, here's a rough guide to what you can expect, depending on when you booked:
Price drop within 48 hours of booking
Most cruise lines will honour a price drop within 48 hours of your booking, although how they do it might vary. Some might be happy to drop the price of your booking, while others will offer either onboard credit or a free upgrade to make up for the lost value.
You've always got the right to cancel your booking and rebook your cruise, but you will lose any deposit you've paid. However most cruise lines would prefer to work with you at this stage and make sure you keep your booking, so check the terms for your individual cruise line and put a claim in with them.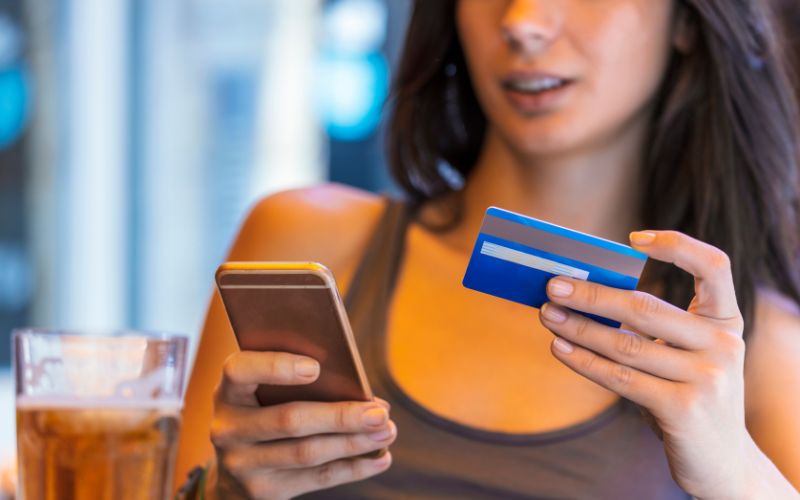 If they only offer onboard credit, and you want the lower price, then tell them you're just going to cancel and rebook. There's a good chance that they'll just move you onto the lower price anyway.
Price drop before final payment
The period between booking your cruise and paying your cruise off in full is where things are a little more grey, and it will depend on the cruise line, and the sailing.
A cruise line may refuse to lower your price or offer you a better deal if the price drops in this period, because you have agreed to booking with them. If the sailing is really popular then there's no benefit to the cruise line in helping you get a better deal – if you cancel they know the cabin will still likely sell out.
Some cruise lines may still be happy to work with you on something fair though, especially if there's a chance the sailing isn't selling out.
And if the price drop is bigger than the deposit the cruise line would lose, they're more likely to negotiate with you and give you an upgrade or free onboard credit to make up the difference. It's more work for them if you cancel and rebook, but it'll also depend on who you speak to. You might just get a support agent having a bad day, who refuses to budge.
If that happens, then you should look to cancel and rebook, saving yourself the difference.

Price drop after final payment
If the price of your cruise has dropped after you've made your final payment, expect it to be a lot harder to negotiate a deal with the cruise line. Harder, but not impossible.
The final payment deadline will usually be something like 60 to 90 days before you sail, though sometimes it's later. And if the price is dropping after this date, then that means the cruise line is struggling to sell it out.
But also, you'll have to check the terms of your contract because late cancellation usually means sacrificing at least a portion of your cruise money paid.
As a guide, Royal Caribbean's terms for cruises of 5 night or more are:
Cancelling 89 to 75 days before sailing – Lose 25% of the total price
Cancelling 74 to 61 days before sailing – Lose 50% of the total price
Cancelling 60 to 31 days before sailing – Lose 75% of the total price
Cancelling 30 days or less before sailing – Lose the full price
A cruise line knows that you're tied into these terms, so depending on when the price drops and when you speak to them, they could be more likely to tell you that they won't budge. They'll know that you can't cancel without losing a significant portion of your money.
You're welcome to speak to the cruise line, but unless you're only due to lose 25% of your money and they are really struggling to sell out the cruise, don't expect much.
It depends on where you live…
The policies for what cruise lines are willing to do to help you will actually vary depending on where you live.
United States
In the US, it's much more common for cruise lines to negotiate with passengers if the price drops, and offer an incentive to hold the booking – whether that's lowering the price to match or adding on onboard credit to the same value as the difference.
There could be a number of reasons for this. It may just be a cultural thing, or it could be because there are so many cruise ships sailing from the US that they want to avoid the risk of not selling the cabin if you cancel.
United Kingdom
If you're a UK-based passenger you may find it harder to negotiate. A lot of cruise lines – even the ones based in America – will instead hold firm and tell you that the price you booked is the price you're getting.
Of course, you can just cancel and rebook provided the terms are favourable to you. But if you stand to lose more by cancelling than you would save, it's best to just suck it up, unfortunately. You'll still have a great time.
It depends what rate you booked
In the US you will often be presented with two options for booking your cruise – either a refundable fare or a non-refundable fare.
If you book a refundable fare, they work in exactly the way I've explained already. You're welcome to cancel any time before the final payment date and get all your money back, minus any deposit you've paid. And if your price drops, you're more likely to be able to ask the cruise line to match the new price or give you onboard credit or an upgrade instead.
With a non-refundable fare it's a little different. These fares are cheaper, but you can't get a refund of your money if you decide you can't go. You don't lose everything though – instead, you typically get a refund in the form of a future cruise credit, minus a fee (typically around $100).
So you haven't really lost much money at all, you're just moving your booking to a different ship or date. But you aren't able to get the money back. That's the downside of getting a cheaper rate.
If you book a nonrefundable cruise fare and the price then goes down, it will be harder to get the cruise line to agree to a price change for you. They'll tell you to either stick with what you booked, or let you move to another date if you prefer.
Cruise Line Price Reduction Policies
Here's a look at some of the biggest cruise lines in the world and their specific policies on price drops.
Carnival
Carnival's main terms and conditions don't mention any policy for when the price drops after booking. Carnival does have a Lowest Price Guarantee offer which only applies during the first 48 hours after you have booked.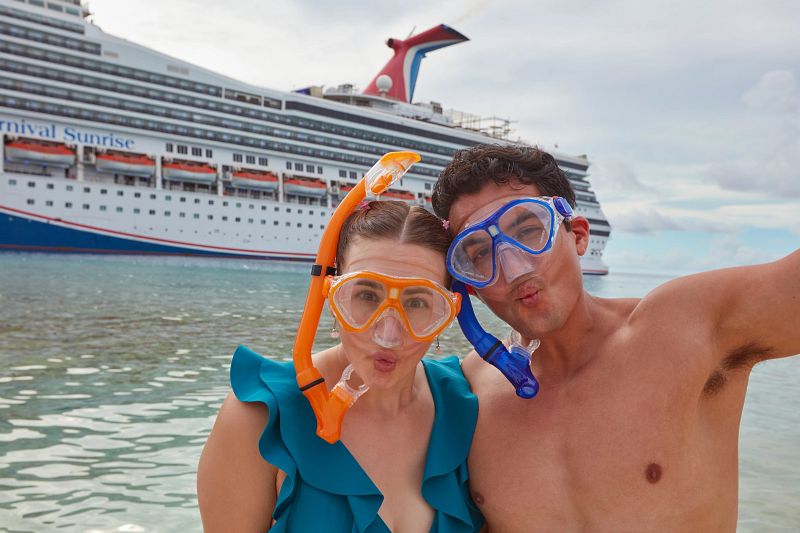 If you can find your cruise at a lower price, that is publicly available, within 48 hours of booking then you can submit a claim to have the difference granted to you as onboard credit. You will get 110% of the price difference, meaning you'll actually be better off than you would've been.
Otherwise, if your price drops after 48 hours, you will have to ask the cruise line if they're willing to drop the price, or cancel the booking.
The only difference is where you've booked an Early Saver promotion. If you do this, and the price drops for the exact same ship, date and cabin and is available to book, you can submit a claim.
If the claim is before final payment, your cruise price will be adjusted. Otherwise you'll be given onboard credit instead to make up the difference.
Royal Caribbean
Royal Caribbean's terms and conditions do mention price changes, stating that the cruise line will offer refunds if their prices are changed due to external factors, but that they're also liable to charge you an increased price after booking if their prices go up.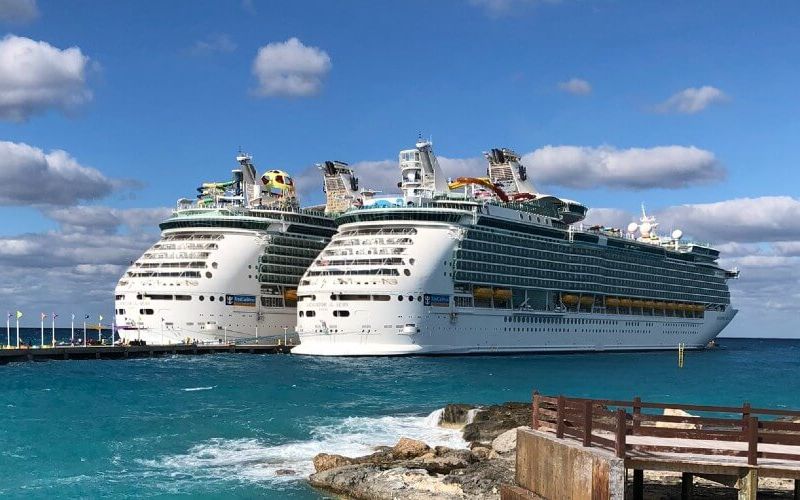 In reality, this is to cover their backs if there's a mistake in their published pricing though, and likely won't apply if your cruise price drops because of a special offer.
When that happens, you're relying on the Best Price Guarantee. This states that, if the price drops within 48 hours of you booking your cruise, you can either get an adjusted price if it's before the final payment, or the difference given to you in onboard credit if after the final payment date.
To claim this you need to call an agent at the cruise line. There's no automatic form.
P&O Cruises
There's nothing in the main terms and conditions for P&O Cruises that allows for guests to receive a price drop. Indeed their main terms and conditions make it clear that once you've booked your cruise, that's the price you'll pay even if it goes up or down afterwards.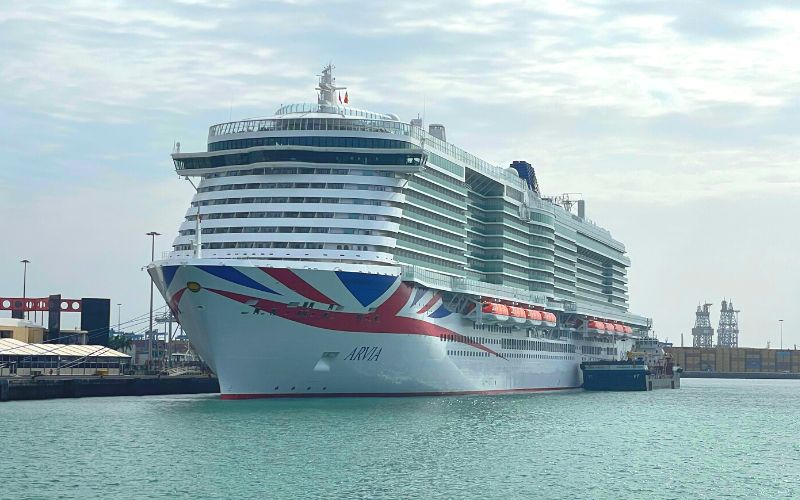 P&O Cruises does offer a Price Promise but it's a little more limiting than some US cruise lines. If, once you've booked, you find the same cruise advertised elsewhere for less – including the same date, ship, cabin grade and inclusions then P&O will price match for you, but only within the first 24 hours.
That's not a lot of time to find a better deal, but if you book and then immediately see a better price then at least you are covered for that.
Holland America Line
There is nothing in the Holland America terms and conditions that protects customers if the price of their cruise drops.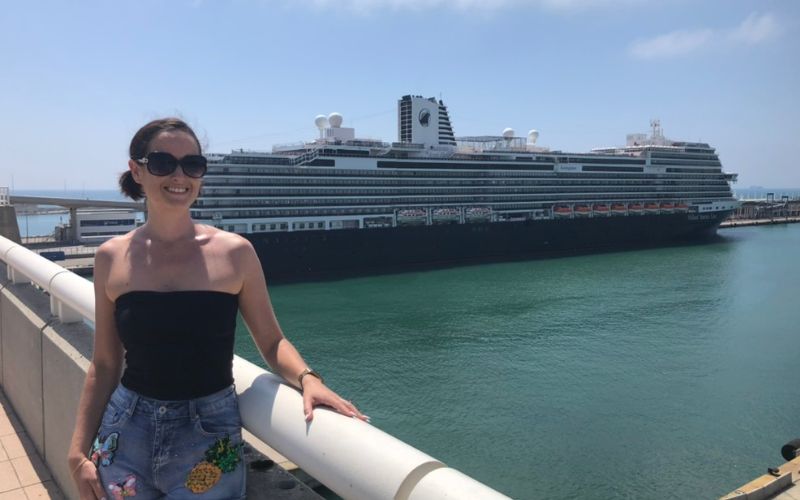 And there isn't a standard offer for a price guarantee either, even within the first few days. It depends on the specific offer when you book.
In 2022 the cruise line did offer a Low-Fare Guarantee where, if you found a cheaper price within 72 hours, the cruise line would give you 110% of the difference in onboard credit.
But this isn't standard. Instead you'll need to call the cruise line and ask them if they will offer you something similar.
Princess Cruises
Princess Cruises has some excellent guarantees in place, including the option to fly you home if you aren't enjoying your cruise, and a price guarantee on items bought in the onboard stores.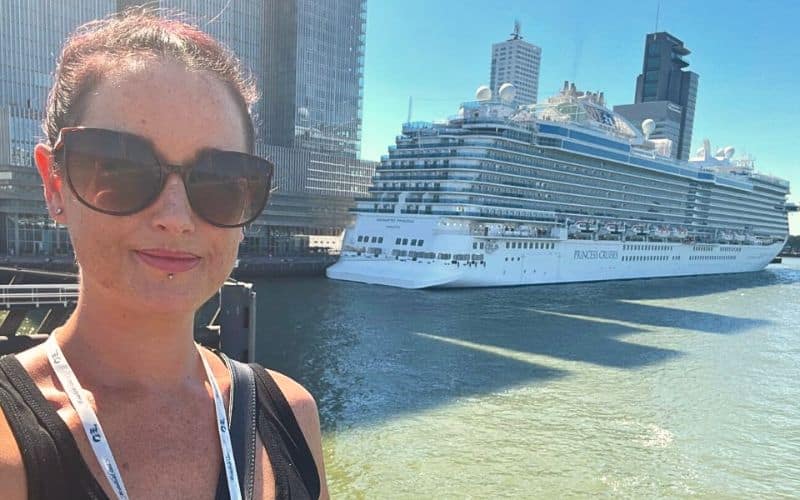 But the Princess terms and conditions don't cover price drops once you've paid for your cruise.
There's no price guarantee that I can find either, so again you're left at the mercy of the cruise line if you do find a lower price. Though some people have said that they've been successful in negotiating:

How To Know If Your Cruise Price Drops
The easiest way to know if the price of your cruise is dropping is to use a cruise fare tracker. There are a number of options, but they basically allow you to monitor the price of your cruise(s) automatically.
Cruisewatch.com is the easiest one to set up, but it's US-based and doesn't cover some UK cruise lines.
Cruiseline.com has a Fare Tracker you can use – just click on "Cruise Price Alerts" to get started.
Cruise Critic also has its own tracker. You'll need to find the cruise you want, then click "Fare Insight" so you can set up a tracker on that cruise.
Be wary of signing up to a tracker with a specific travel agent as they'll only tell you their best prices – the actual prices may be cheaper elsewhere.
Things To Keep In Mind
There are two key things to bear in mind when looking at price drops.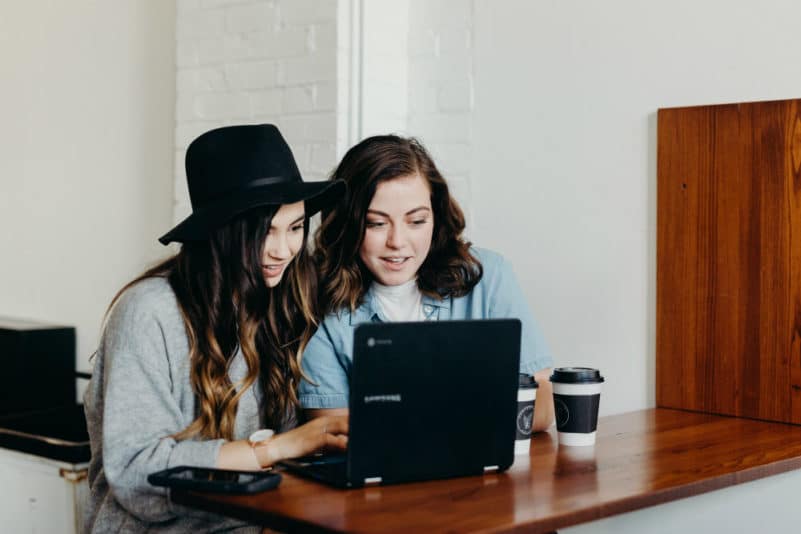 Firstly, have you booked directly or have you gone through a travel agent? If you've booked with an agent, they may have offered you a special deal themselves, and the cruise line may refuse to pay the difference to you.
Sometimes travel agents sell cruises at a loss, in order to hit a bonus target for sales. If that's happened with you, and then your cruise has dropped even lower, the travel agent may be reluctant to negotiate a better deal for you, depending on the terms of their contract.
Also, you need to look at what's included. Different deals may include different cabin grades, or onboard spend amounts, or other additional benefits like tips or drinks packages. You won't be able to ask for a price adjustment if the offer is completely different.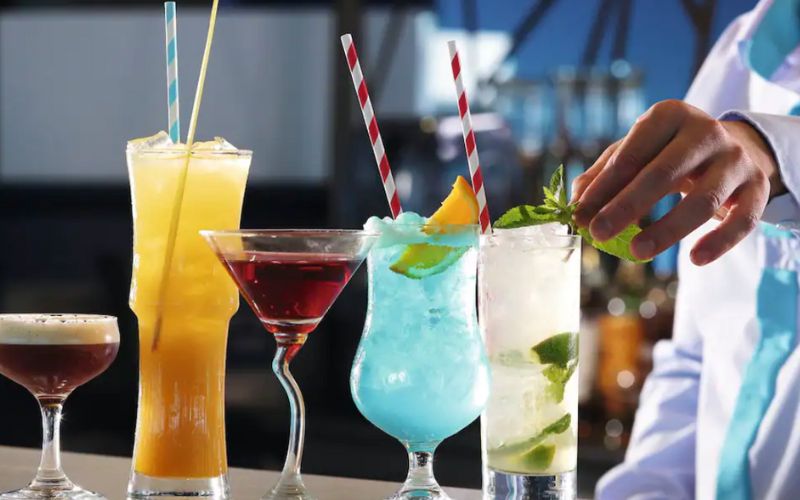 So, if you think the price has dropped, check whether the new price includes everything you were getting with your original booking before you ask for a change or cancel your cruise.
Final word
When you book a cruise, that's a contract that you've agreed – and you're bound by it. You have cancellation terms, of course, but otherwise, you aren't entitled to a price change by default.

Still, it's always worth speaking to the cruise line to ask what they can do. And look at your cancellation terms – it might be more work, but if you lose a $250 deposit in order to save $600 on your fare, then it might be worth it.
Most of the time, it's better to book early. Cruise prices do drop sometimes, but usually you'll get the best price by booking as soon as fares are published.
Make sure to read my guide on getting a cheap cruise for other tips too.
Related Posts: