Ever wished that you could cruise for free? Well, I'm pleased to tell you that almost anybody can cruise for free these days! I'm lucky enough to enjoy free cruises from time to time, and I've met people on board who are cruising for free for all kinds of reasons.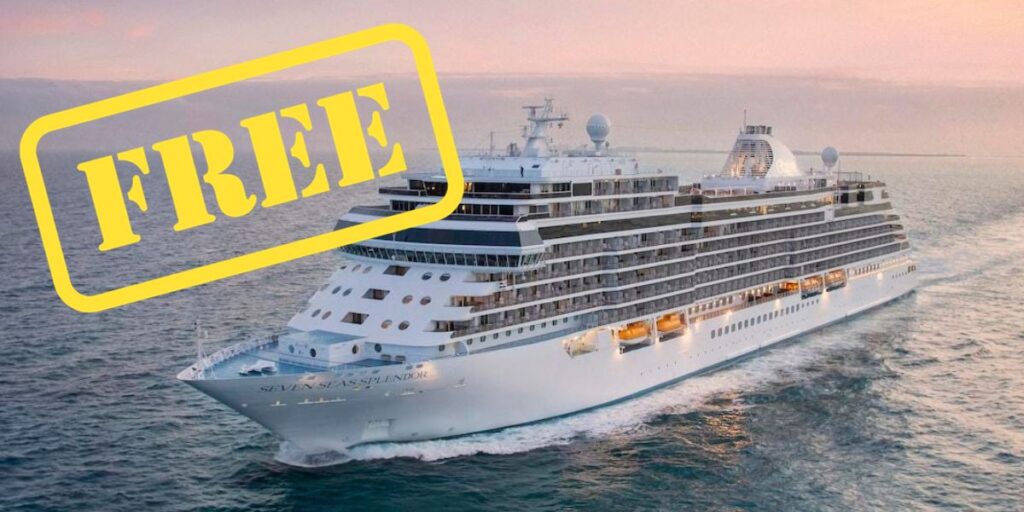 So, here's my list of the 15 ways you can cruise for free…
1. Be a teacher
Did you know being a teacher could get you a free cruise? Some cruise lines recognise the hard work that teachers do and offer cruise deals or even free cruises as a sign of appreciation.
For instance, Norwegian Cruise Line has a programme that rewards teachers with free cruises. Since 2019, the Giving Joy program has awarded 250 educators with the trip of a lifetime.
Margaritaville at Sea has a Heroes Sail Free offer where teachers and other people such as military personnel, first responders, law enforcement officers can all cruise for free when accompanied by a paying guest.
Additionally, teachers may be able to join educational tours or workshops as group leaders where they get to cruise for free while providing educational services on the cruise.
2. Be a healthcare worker
In 2021, Royal Caribbean International gave away 999 free cruises to UK residents working in the NHS, social care sector and armed forces. They all cruised together for four nights on board Anthem of the Seas.
Then in 2023, Virgin Voyages gave away 2,023 free cruises to healthcare workers in the US, worth a whopping $5.9 million. They each enjoyed a Caribbean cruise from Miami.
Other cruise lines sometimes have promotions where healthcare workers can cruise for free when accompanied by a paying guest. AmaWaterways offered this last year and Margaritaville at Sea currently also has this promotion.
Another way for healthcare workers to get a free cruise is by offering their professional services on board. Some cruise lines hire healthcare professionals to provide health-related workshops, seminars, or casual talks to their passengers. For example, on a recent cruise on Fred. Olsen's Bolette, there was a seminar about how to use defibrillators and kids were also given first aid lessons.
3. Be a guest speaker
Being a guest speaker can be your ticket to securing a free cruise. Many cruise lines frequently organise educational and entertainment programs that need a variety of speakers.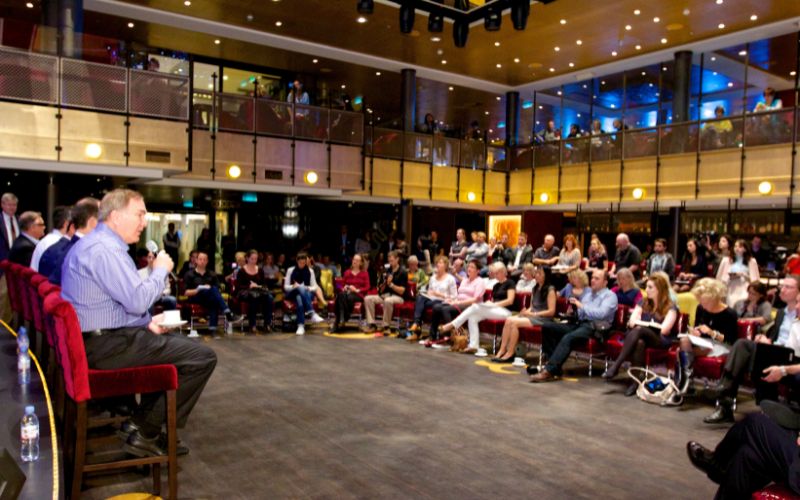 If you have expertise in a field that could be interesting to the passengers, such as history, art, science, or even cooking, you could potentially be invited on board as a guest speaker.
Guest speakers don't usually get paid, but in return for sharing your knowledge, you will cruise for free.
4. Be a religious leader
Not every cruise ship offers religious services on board, but when they do, religious leaders will cruise for free. Responsibilities include leading worship services, blessing marriages for weddings at sea, and being on hand to help anyone who is in need of emotional support.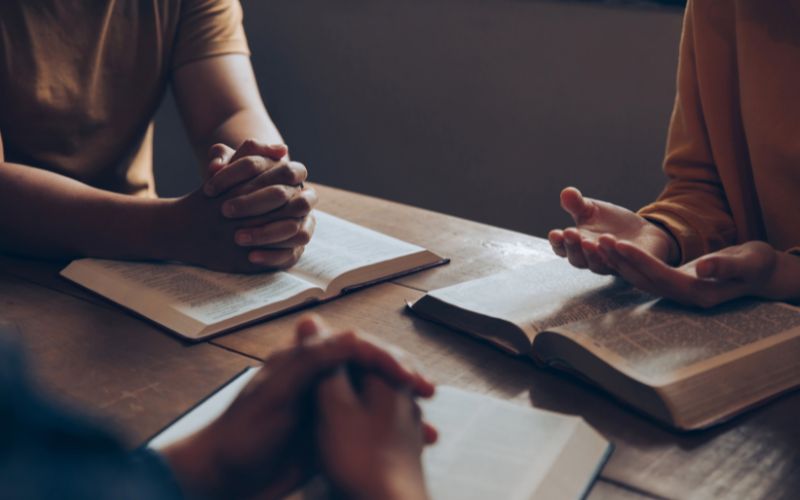 Another strategy for securing a free cruise is to serve as a group leader. If you're a religious leader, this could involve coordinating travel for your congregation. Whether it's a family reunion, an anniversary, or a religious retreat, group travel can be a wonderful way to strengthen community bonds while also providing you with an opportunity to enjoy a complimentary cruise.
5. Be a journalist or content creator
Being a journalist or content creator can potentially pave your way towards a free cruise. Journalists often cruise for free in exchange for coverage in the magazines and newspapers that they write for.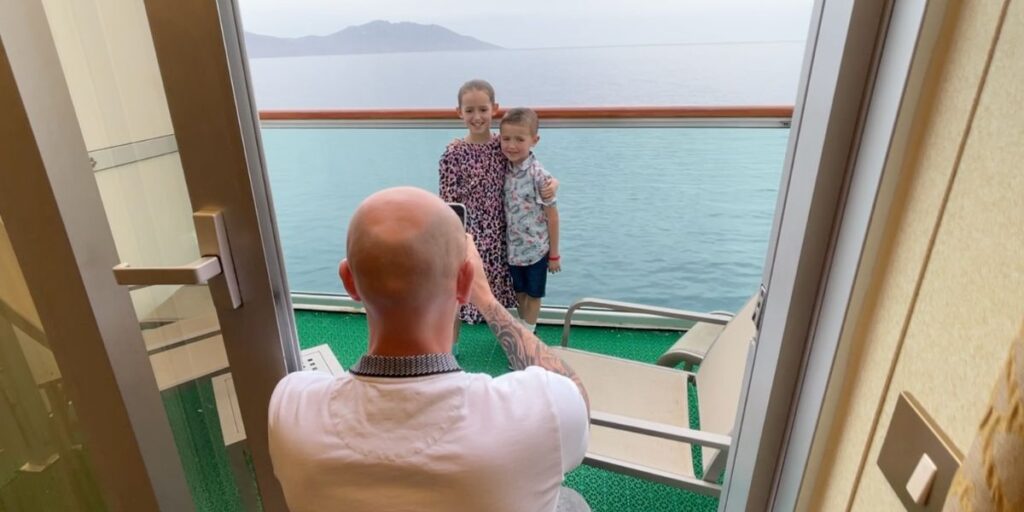 The digital age has made it easier for those with exceptional writing or videography skills to gain recognition, even without a formal degree.
However, this doesn't mean it's an easy path. It requires dedication, years of hard work, and a certain level of talent to build a following online.
Of course, not all content creators get free cruises and they often pay for their own trips. When press trips are available, you should expect to spend most of your day at sea working
But, it's certainly a possibility if you create quality content that catches the attention of cruise companies. If you're passionate about your craft, the reward could be significant.
Take a look at this list of the most popular cruise bloggers for inspiration.
6. Be a travel agent
Becoming a travel agent is another avenue to consider if you're aiming to sail for free. Travel agents often get the opportunity to experience new cruise ships before they're available to the public.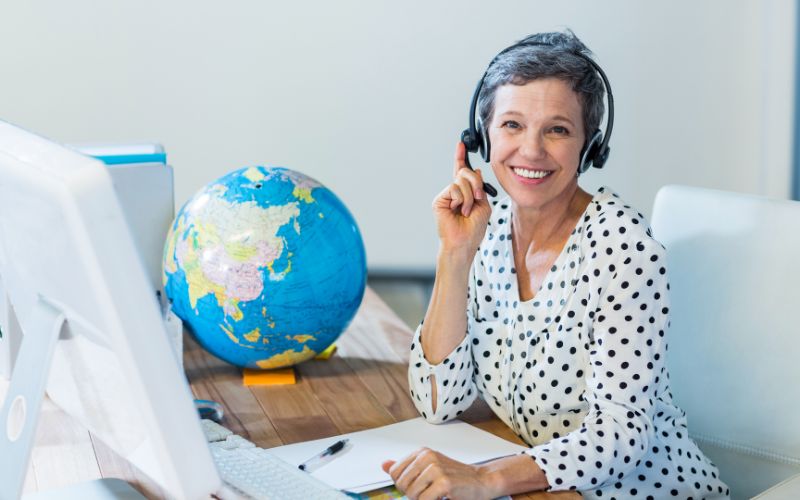 Shakedown cruises sail for a few nights before the maiden voyage of each new ship. As well as ironing out any last-minute snags before the paying guests arrive, this is a strategy used by cruise lines to generate buzz and encourage bookings. Although these trips are typically short and more of a business trip than a holiday, they still offer a unique experience.
As a travel agent, you could also score free cruises by building a good history with cruise lines. However, keep in mind that these free trips may not cover additional expenses such as hotel stays and transport to the port. Nonetheless, this can be a rewarding career choice if you love travel.
7. Host events or workshops
Another way to earn a free cruise is by hosting events or workshops. Cruise lines often host various events onboard, such as fitness classes, arts and crafts workshops, bridge classes, dance lessons, or even wine-tasting sessions.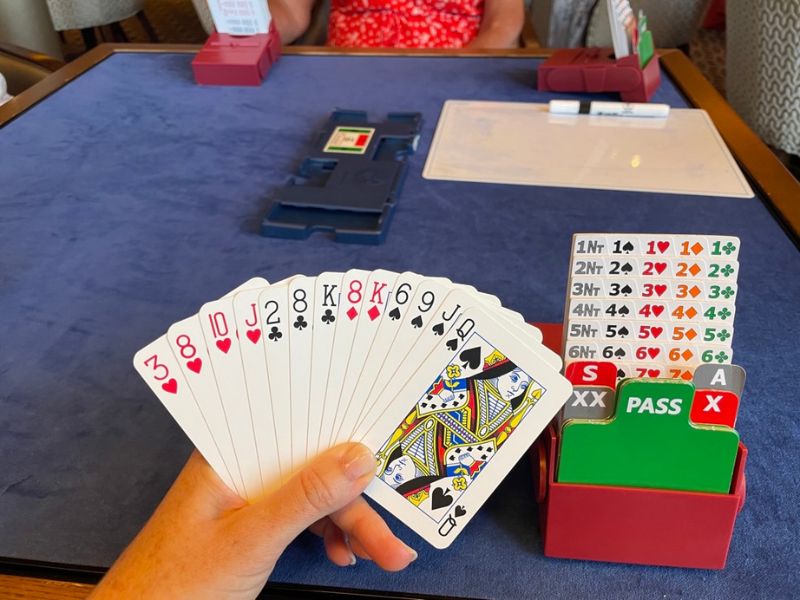 If you have a unique skill or talent, you could propose to host an event or workshop during the cruise. In return for your services, you could be offered a free spot on the cruise.
You may also have to help out with other duties, such as helping out on excursions or pointing guests in the right direction on embarkation day.
Hosting events or workshops on a cruise ship can be an excellent opportunity for networking and promoting your skills or business to a diverse and captive audience. After we returned from a cruise, the bridge teachers sent us emails with details of their bridge-themed events in the UK.
8. Organise a group cruise
Organising a group cruise is another excellent way to secure a free cruise ticket for yourself. Many cruise lines offer group discounts, and in some cases, if you bring along a large enough group, your own cruise could be free.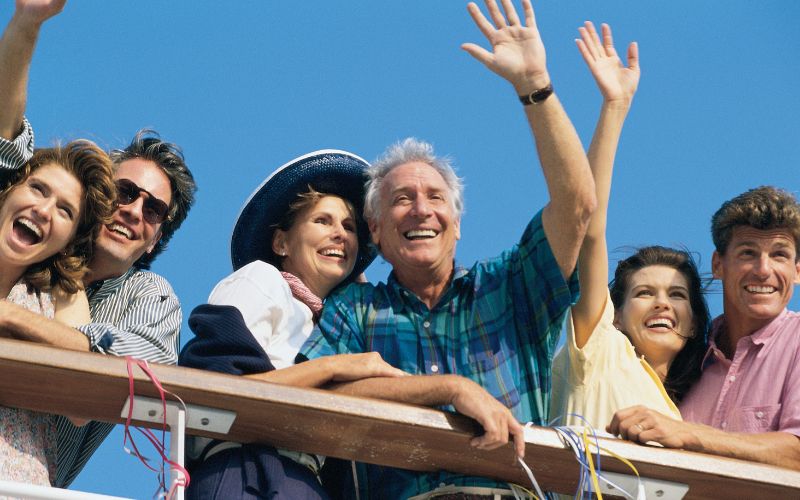 This could be particularly beneficial if you are part of a large family, social club, or organisation. Planning a group cruise can take some work, but the reward of a free cruise can make it well worth the effort.
As the organiser of the group, you might also be offered a free balcony room. This room upgrade can allow you to enjoy the cruise in a more luxurious setting. However, keep in mind that organising a group cruise requires careful planning and coordination. You will need to manage the bookings, plan the itinerary, and ensure everyone in your group has a memorable experience.
9. Be the 3rd or 4th guest in a cabin
Being the 3rd or 4th guest in a cabin is yet another approach to securing a free or heavily discounted cruise. Cruise lines often offer special deals for additional guests sharing the same cabin, especially outside of the school holidays. The logic is simple: more occupants in a cabin mean more potential customers for onboard services and amenities.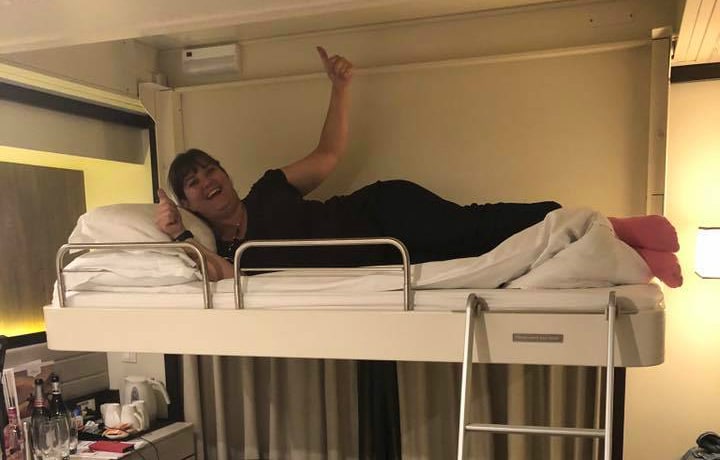 So, if you're flexible and don't mind sharing your space, this could be a cost-effective way to enjoy a cruise.
When I cruise with my friends we often take advantage of these deals and have four in a cabin. Rather than some of us cruising for free, we split the fare between us all and cruise for half price.
10. Collect casino points
If you're a fan of gambling, you might be able to score a free cruise by collecting casino points. Many casinos offer loyalty programs that allow you to earn points for every dollar spent. These points can often be redeemed for rewards like free travel.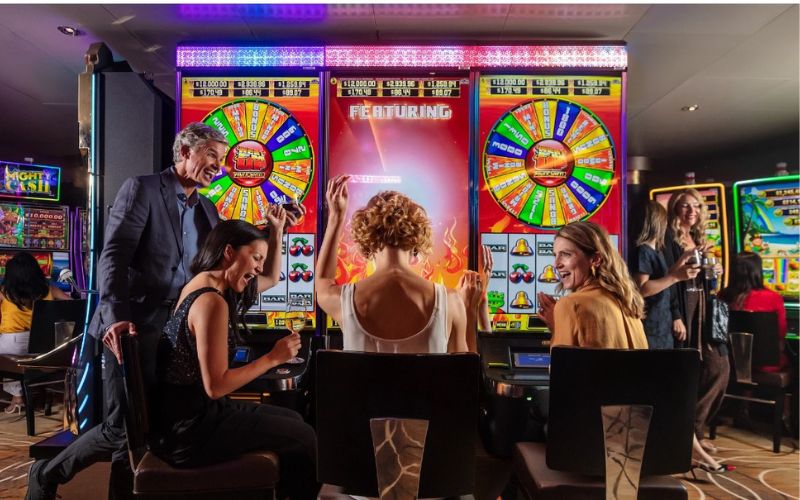 The reason for this is simple – cruise lines want the high rollers to cruise so much that they'll let them cruise for free. They know that these guests are likely to spend way more than the cost of the cruise in the casino – and they're also likely to spend more than average on drinks, spa treatments, shopping and other onboard purchases.
This method requires you to spend quite a lot before you can earn enough points for a free cruise, so it's not advisable for those who are worried about gambling too much or are on a budget.
The number of points needed can vary, but it's worth considering if you're already a regular casino-goer. Just remember to keep your spending under control while you're earning points to avoid getting into financial trouble.
11. Collect credit card points
Many credit card companies offer their customers the opportunity to accumulate points that can be exchanged for various incentives, including free cruises. The number of card points required for a free cruise will depend on the specific credit card, but it's well worth saving them up.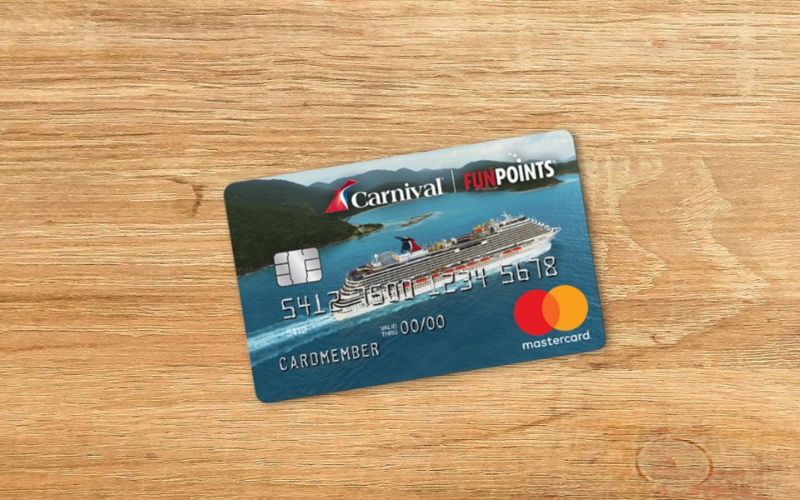 The Carnival Mastercard gives you one Fun Point for every $ you spend. Or if you use it to book a cruise, you get two Fun Points for every $. If you collect 100,000 Fun Points, you can redeem them on a cruise worth $1,500, which is more than enough for two of you to cruise for free.
Remember, the key to using credit card points effectively is to ensure that the value of the rewards you receive outweighs any costs, such as the annual fee.
12. Join a loyalty program
Most cruise lines have loyalty programs that offer a variety of perks. At the highest levels with Royal Caribbean, Celebrity Cruises and Norwegian Cruise Line, you can unlock free sailings.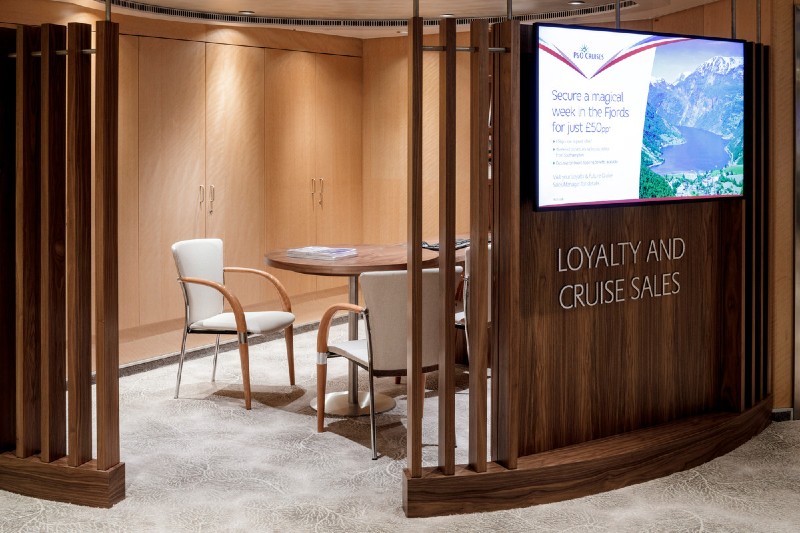 For example, with Royal Caribbean's Crown & Anchor Society loyalty scheme, each night you spend at sea earns you points. Typically, it's one point per night, but select cabin types and special offers can net you more points per night. Once you reach 700 points, you get a free 7-night cruise in a balcony stateroom.
While this method may take a very high level of investment (usually paying for at least 100 cruises), your loyalty to a cruise line can indeed be rewarded with a free trip. Imagine enjoying free drinks from your balcony cabin on a cruise, all because of the points you've earned through your loyalty program!
13. Have an awful cruise experience
A less pleasant way to possibly earn a free cruise is if you're compensated with one as a result of a bad experience. Cruise companies are known to compensate dissatisfied customers with free cruises to make up for their negative experiences. It may not be the most desirable method, but it is a potential route to a free cruise.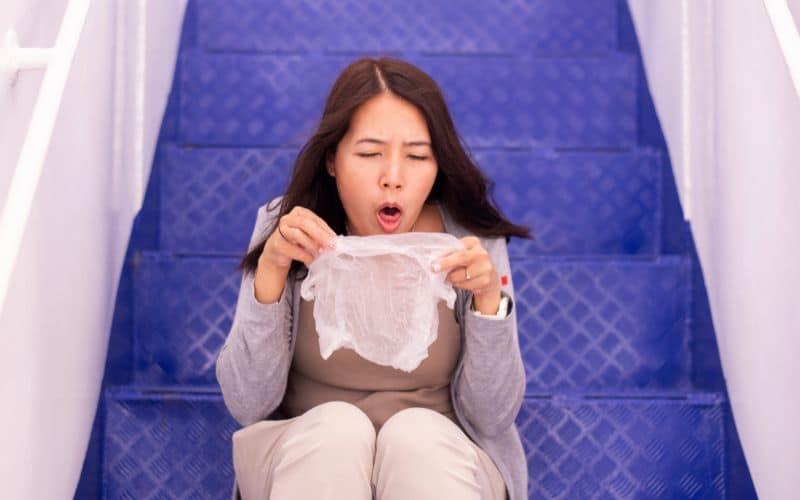 Free cruises aren't given as compensation very often though. Usually, it would only happen if the majority of your cruise has been cancelled while you're on board, or something else that ruins your entire experience.
If a cruise is cancelled before it departs, you'll usually be given a refund instead. This is a better option than a free cruise, as you can spend the money on whatever you want and aren't limited to booking another trip.
14. Marry an officer
One unconventional yet very effective way to earn free cruises is by marrying an officer. The captain and other senior officers on a cruise ship often have the privilege of inviting their spouse and other family members to stay on board for free.
While it might seem like an extreme measure, marrying an officer is a surefire way to ensure free cruise trips. However, remember that marriage is a significant life decision and should not be taken lightly.
Choosing to marry an officer on a cruise ship not only provides you with the opportunity for free cruises but also a unique lifestyle. You'll have the chance to travel the world, meet people from various cultures, and experience life on the sea. However, you'll want to consider the sacrifices and challenges that come with this life choice, such as long periods away from home and a limited private life.
15. Enter cruise competitions
Securing a spot on a cruise line ship can sometimes be as simple as entering and winning competitions. I've won two free cruises myself with this method!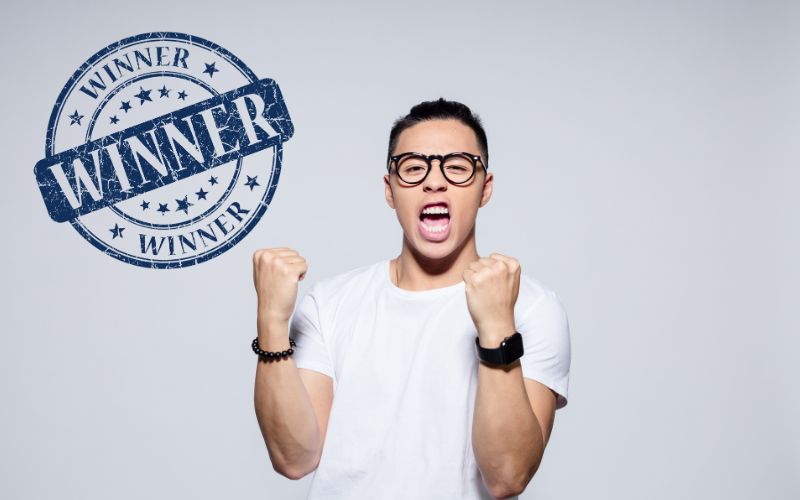 Some cruise companies organise contests as part of their marketing strategies. These contests often involve winning a free balcony room. It's a win-win situation for both parties. The cruise company attracts potential customers, and the lucky winner enjoys a free cruise.
I list every cruise competition that's open for UK residents every week and I even give you the answers to any quiz questions you need to answer.
So, if none of the above situations apply to you, and you want to bag yourself a free cruise, then you can enter all of the cruise competitions here in just a few clicks.
Related Topics