Have you ever wondered how many people go missing on cruise ships? Out on the open seas, a cruise ship is a very safe environment but it's also away from prying eyes which makes them the perfect location for a murder mystery story or even a real-life crime.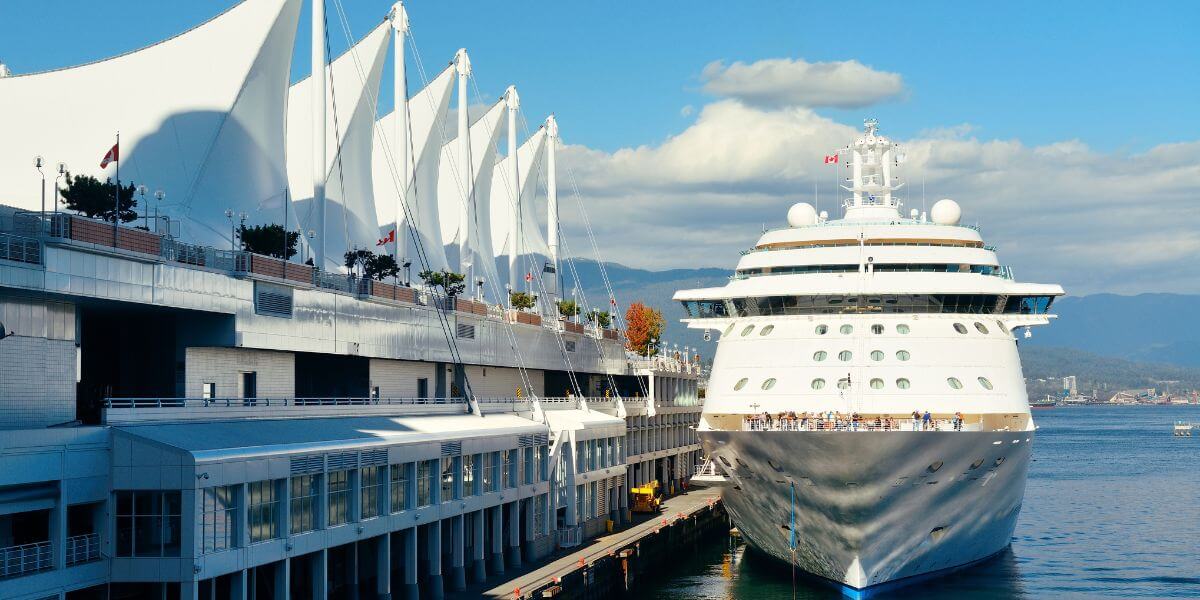 You may have seen TV shows like 'Cruise Ship Killers' or 'Disappeared – Troubled Waters' and wanted to know more about people going missing on cruise ships. It really is a rare event, but in this post, we will take a look at some disappearances at sea.
How many go missing on cruise ships?
Around 400 people have gone missing from a cruise ship since 2000. This has included both cruise ship passengers and members of the crew. Over this time, cruising has become increasingly popular with around 30 million people enjoying a cruise in the year before the Covid-19 pandemic.
It is hard to get an exact figure for the number of disappearances as there is no single source that collects this data, and many disappearances go unreported. The figure I have used has been extrapolated from Marketwatch data to account for a longer time period [Source]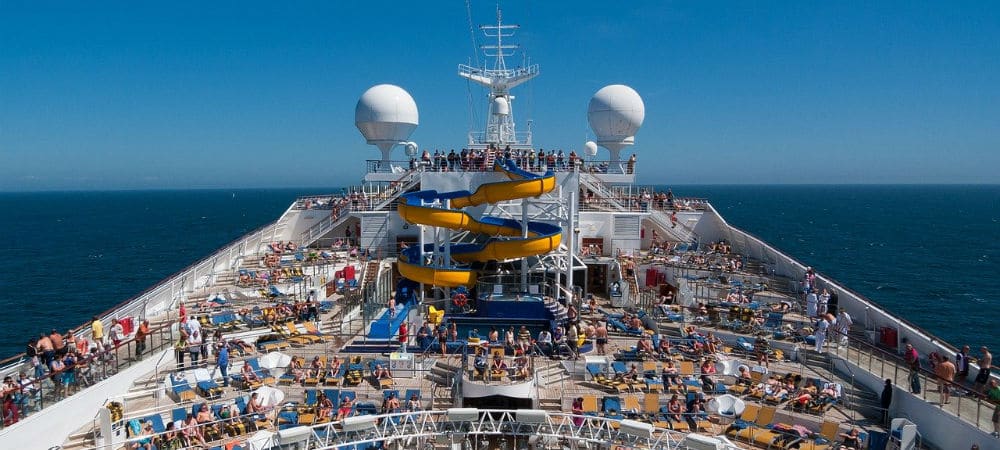 How often does someone disappear on a cruise ship?
People very rarely disappear on a cruise ship. On average it's around 19 people that go missing each year. This is out of the many millions of cruise ship passengers that travel aboard one of the 314 cruise ships that sail the world's oceans each year.
Why do people disappear on cruises?
There are many reasons why people might disappear on a cruise ship. They may have fallen overboard or jumped off, or simply left the ship when it was in port. There have even been rare instances where people have been thrown off the ship.
What happens if someone goes missing on a cruise ship?
If someone goes missing and is known to have gone overboard, the ship will circle around and try to rescue them (around 1 in 4 people survive going overboard). If it's not known where the person has gone then the ship's Security Director will coordinate the search efforts.
If a person cannot be found on board the ship after a search, the cruise liner should return to the location that they were last known to have been on board the ship. There are no police on a cruise ship, but crew members will report disappearances to the local authorities.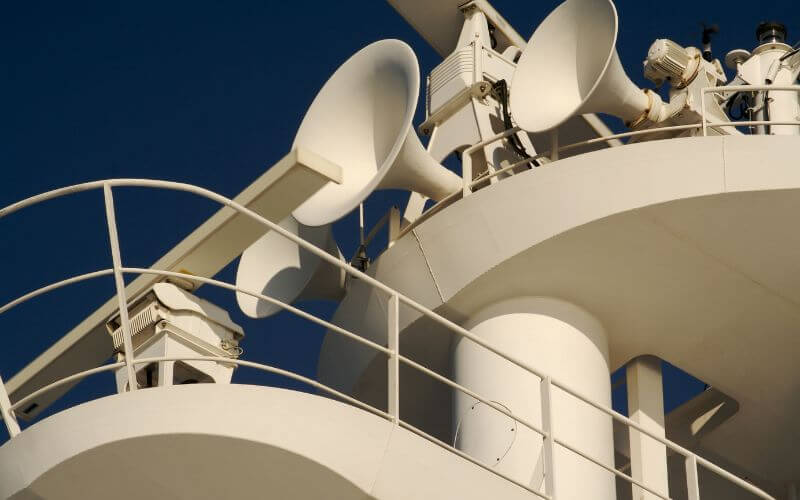 Famous Cases of Missing People on Cruise Ships
Let's take a look at some cases of people going missing from cruise ships that you might have heard of in the news or on the TV.
Merrian Carver
Merrian Carver disappeared from a Royal Caribbean Cruise to Alaska in August 2004. She had gone on the trip alone and used her cabin only on the first night, before disappearing on the second day of a seven-day Alaskan tour.
One of the crew members reported that Carver appeared to be missing, but the ship made no effort to find her. They argue that it's not uncommon for passengers to sleep in other people's cabins or even disembark at one of the ports. At the end of the cruise, they found her belongings and donated them to charity. They told no one that she was missing.
Her disappearance was not reported to the police until Carver's family filed a missing person report after not hearing from her for several days. When they filed the report they were not even aware that she had gone on a cruise.
Royal Caribbean ruled the disappearance a suicide, but without a proper investigation, Carver's family will never know.
Amy Bradley
Amy Bradley was a 23-year-old woman from Virginia who went missing while on a Royal Caribbean International cruise with her family in March 1998.
Amy Bradley had spent the evening on board the ship where she had spent time in a club. She made friends with the house band and spent time drinking with them until around 1 am when she went off on her own. She was seen by her father later that morning, sleeping on the balcony of their cabin. This was at around 5.30 am, but by 6 am she had disappeared.
Soon after this, the ship docked in Curaçao and the search for her began. Some tourists reported seeing her in Curaçao but she could not be found.
Since this time there have been reports that suggest that she had been kidnapped and sold into sexual slavery. In 1999 a Navy man claimed to have met her in a brothel where she told him her name and that she was being held captive. She was also reported to have been seen in Barbados in 2005 whilst Amy's parents were sent a photo of a scantily clad woman that could have been her.
Despite these potential leads, Amy Bradley has never been found.
(Source)
Rebecca Coriam
Rebecca Coriam, 24, was an employee on the Disney Wonder cruise ship who disappeared on May 22, 2011. At the time the ship was sailing off the coast of Mexico.
In the last sighting of her, she was seen on surveillance video talking on one of the ship's internal phones. She appeared to be upset. A passenger approached her and asked her if she was okay, it looks like she replied to say yes. She then hung up the phone and walked away never to be seen again.
Exactly what happened is unknown. The most common theory is that she was swept overboard from the crew pool, or that she jumped or fell from the ship. Her family states that she would never willingly have gone overboard but it's not clear whether this was a simple accident or something more sinister.
(Source)
George Smith IV
George Smith disappeared from the MS Brilliance of the Seas in July 2005 whilst on honeymoon with his new bride Jennifer. They were on a two-week Mediterranean cruise and were headed from Greece to Turkey. It's thought that George Smith went overboard, but how that happened remains unknown.
The newlyweds had eaten dinner before embarking on a long night of drinking with both of them getting very drunk.
Their onboard neighbours reported hearing loud talking, arguing, and a thud coming from the Smith's cabin. Investigations found blood on the canopy beneath the cabin, indicating that Smith had fallen or had been pushed.
Jennifer had not been with George before he went missing as she had wandered off and passed out in a hallway. Crew members helped her back to her cabin in the morning but nobody noticed that anything was wrong.
Nobody is sure what happened to George Smith, it may be that in his drunken state he simply fell off his balcony. But this doesn't explain the raised voices. Another theory is that he was pushed overboard by some men that he had met in the casino. Four men claim to have helped him back to his cabin, but the neighbour says that he only saw three men. No one admits to knowing what happened that night.
Turkish police opened an investigation and concluded that Smith accidentally went overboard.
(Source)
Fariba Amani
Fariba Amani, a 47-year-old Canadian woman, vanished in February 2012 whilst on a Bahamas Celebration cruise with her boyfriend Ramiz Golshani.
Ramiz Golshani said he last saw Amani at the ship's gift shop at around one in the morning. He then went to the casino on his own. When he returned to their cabin she was not there and he went to sleep. When he couldn't find her in the morning he looked for her on the ship before reporting it to the ship's crew.
A search was conducted but nobody has ever seen Fariba Amani since.
Amani's sister has claimed that her sister's relationship was troubled and that Golshani had been cheating on her. There isn't any evidence of any foul play and the events that led to the disappearance of Fariba Amani remain a mystery.
(Source)
Micki Kanesaki
Micki Kanesaki, 52, disappeared from a Mediterranean cruise in May 2006, she had been travelling with her ex-husband. Her body was found days later near Italy. An autopsy conducted on her body revealed that she had been strangled and killed before her body was thrown overboard.
Because she died before she hit the water her lungs were filled with air, not water. This meant that Micki's body floated and allowed it to be discovered.
Eventually, 14 years after her death, Micki Kanesaki's ex-husband, California lawyer Lonnie Kocontes was convicted of her murder. His new wife had initially testified on his behalf in 2006, but in 2013 she revealed that Kocontes had murdered Kanesaki in order to inherit her million-dollar estate.
(Source)
Annette Mizener
Annette Mizener was 37 when she won a Carnival cruise to the Mexican Riviera in December 2004. She went on the trip with her teenage daughter and her parents.
On the night of her disappearance, she sang karaoke with her daughter and visited the casino but she failed to meet her parents to play Bingo as arranged. Her father began to search for her and discovered that her handbag had been found close to the railings. This has led many people to think that she somehow fell, jumped, or was pushed overboard.
There was a surveillance camera that could have filmed the location but its view was obscured by a map placed in front of the lens. This has led her family to suspect foul play. Further investigations found spots of blood near the scene and beading from her bag was scattered across the deck which suggests there could have been a struggle.
Before her disappearance, Annette had reported being repeatedly harassed by an unknown man, but nothing was done by the crew of the ship.
A 16-hour search of surrounding waters was carried out involving the U.S Coast Guard, aircraft, and a naval ship which covered approximately 833 square miles. However, Annette Mizener was not found and her fate remains a mystery.
(Source)
Hue Pham and Hue Tran
Hue Pham, 70, and Hue Tran, 65, went missing whilst on a Carnival Cruise ship heading from Barbados to Aruba in May 2005. The couple were celebrating their 50th wedding anniversary on the cruise and were travelling with their daughter and granddaughter.
Shoes belonging to the couple were found on the ship's deck but they have never been seen again.
Some have speculated that the couple jumped overboard to commit suicide, but their son doesn't believe this saying that they were happy and had been planning a trip to Vietnam to see family.
(Source)
The Bottom Line
Stories of people going missing on cruise ships are fascinating and there is certainly quite a lot of intrigue behind these disappearances. It seems likely that we will never know the true fate of the people that have disappeared whilst on a cruise.
It's worth emphasising that these cases are incredibly rare and if you are sensible there is no real danger of falling overboard.
Millions of people go on cruises each year and virtually all of them come home safely. A few hundred people going missing over two decades is a very small percentage and it's most definitely not something that you should worry about, so please don't let it put you off from cruising.
But, if you have had a few drinks, maybe don't try climbing about on the railings. Actually, please don't do that, even if you are stone-cold sober. 
Related Posts: