Sailing under bridges on a cruise can be a really exciting part of the itinerary. Whether it's one of the huge and famous bridges in the world like the Golden Gate Bridge or a low bridge that your ship only just fits under like the Ponte 25 de Abril Bridge in Lisbon, it's a fun experience.
Sometimes, your ship may sail under a bridge very early in the morning. In this case, it can be well worth setting your alarm so as not to miss it.
But which are the best bridges to look out for on your itinerary? Read on to find out…
1. Golden Gate Bridge, San Francisco, USA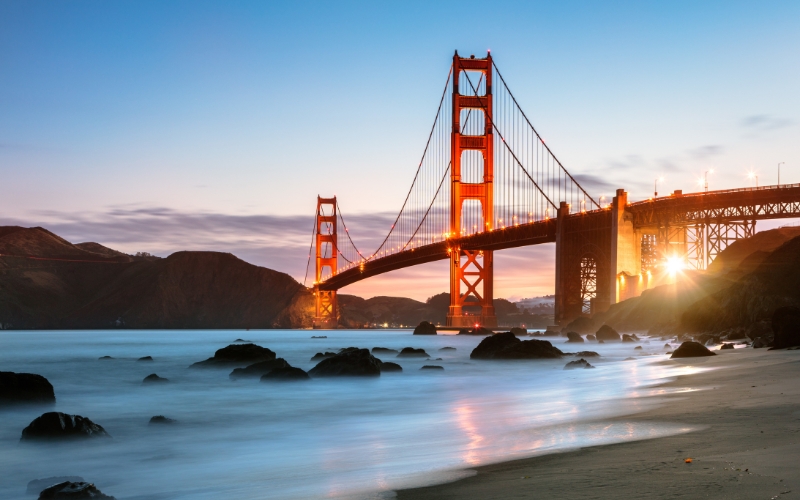 The Golden Gate Bridge is a marvel of modern architecture and one of the most famous suspension bridges in the world. Cruising under this orange-red structure as it emerges from the San Francisco Bay mist is a remarkable experience. The sight of its 746-foot high towers and 4,200-foot long suspension span is truly awe-inspiring.
Many cruises departing from San Francisco, including those from Princess and Norwegian Cruise Line, provide this once-in-a-lifetime experience.
Not all ships can fit due to their height, but most medium and small-sized ships can comfortably sail under.
2. Sydney Harbour Bridge, Sydney, Australia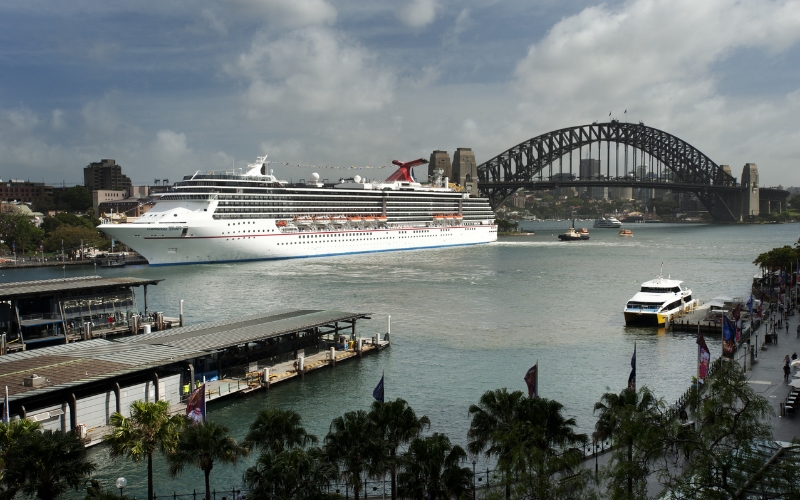 Known as "The Coathanger" because of its distinctive arch-based design, sailing under the Sydney Harbour Bridge is a highlight of any Australian cruise. It's an experience that provides amazing views of the iconic Sydney Opera House and the bustling harbour.
The bridge's steel arch spans approximately 503 metres and stands 134 metres above the harbour. Most major cruise lines, such as P&O Australia and Royal Caribbean, have itineraries that sail under this impressive structure.
While I haven't cruised under this bridge on a ship, when I lived in Australia, my daily commute from Manly to the Central Business District involved sailing under the bridge on a ferry – it was the best way to start the day!
3. Tower Bridge, London, UK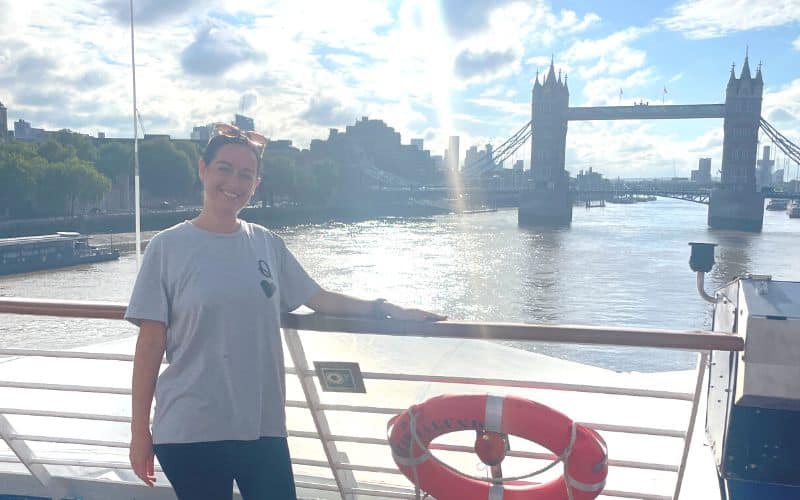 London's iconic Tower Bridge is a drawbridge that has stood over the River Thames since 1894. Cruising under this Victorian Gothic-style structure, with its imposing towers and panoramic views of London, is a memorable experience.
Due to the low clearance, only smaller ships, like those from Ponant, Silversea and Windstar typically schedule cruises along the River Thames under Tower Bridge. I was lucky enough to cruise up the Thames on Windstar Cruises Star Legend, although the ship went under the bridge at 4 am, so I missed it!
4. The Rialto Bridge, Venice, Italy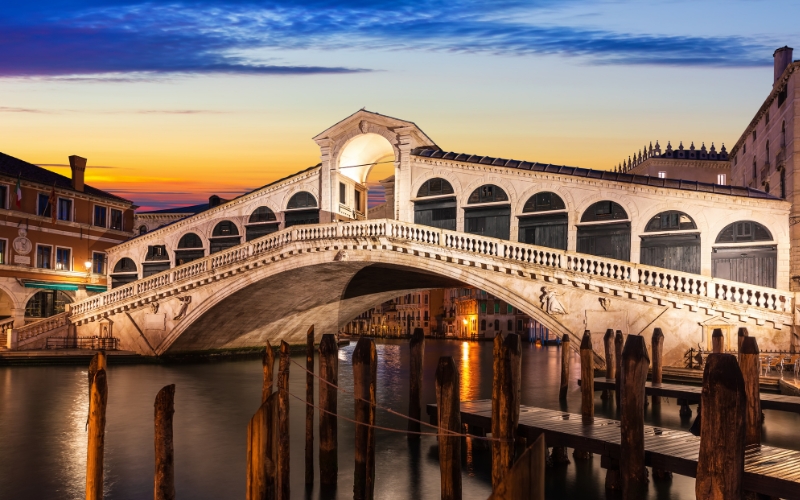 Venice's oldest bridge across the Grand Canal, the Rialto Bridge, is a testament to Venetian architecture. As you sail under its stone arch, the nearby historical buildings and lively marketplaces make for a vibrant atmosphere.
Given Venice's nature, all cruise lines used to sail under the Rialto Bridge, including Royal Caribbean and Norwegian Cruise Line. However, recent regulations limit large cruise ships in the city centre, so it's often smaller vessels and river cruises that offer this unique experience now.
5. Ponte 25 de Abril, Lisbon, Portugal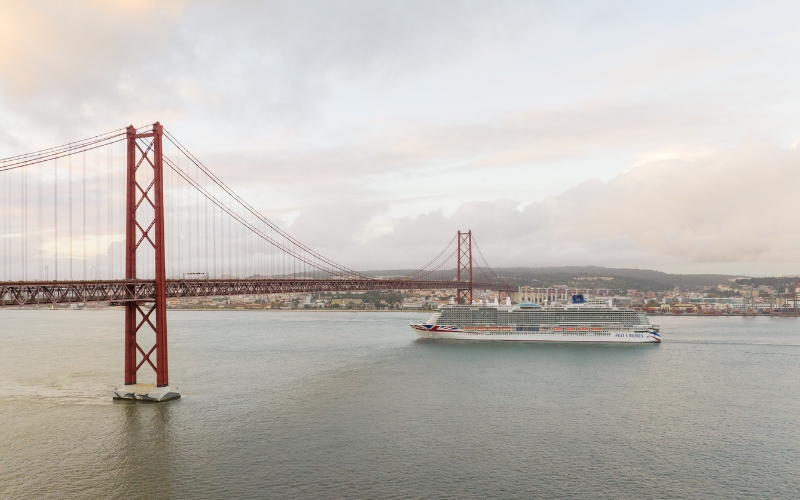 This suspension bridge bears a striking resemblance to the Golden Gate Bridge. Sailing under the Ponte 25 de Abril on the River Tagus, you'll enjoy spectacular views of the beautiful city of Lisbon.
The bridge's total length is 2,277 metres, with the main span measuring 1,013 metres, the longest in Europe.
Many cruise lines, including P&O Cruises, Viking, Silversea, and Oceania, include Lisbon in their itineraries, allowing passengers to sail under this impressive bridge.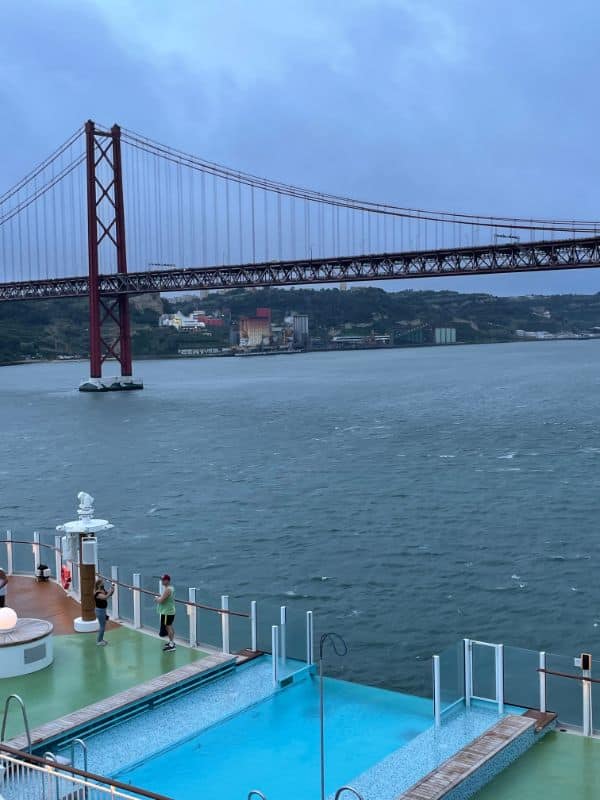 I sailed under this bridge on P&O Cruises Iona when the ship made an unscheduled call into Lisbon to offload a sick passenger. Being a tall ship with 19 decks, the ship only just fit under the bridge! It was incredible to watch.
6. Bosphorus Bridge, Istanbul, Turkey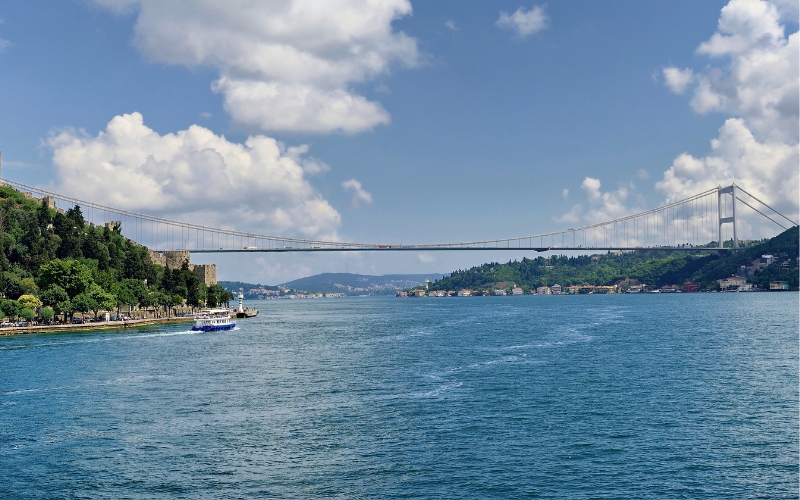 The Bosphorus Bridge is one of two suspension bridges spanning the Bosphorus Strait in Istanbul, connecting Europe and Asia.
When sailing under this iconic bridge during a cruise, you're literally moving from one continent to another, which is an extraordinary experience.
The bridge has a main span of 1,560 metres and a clearance of 64 metres, allowing most cruise ships to pass beneath.
7. Verrazzano-Narrows Bridge, New York, USA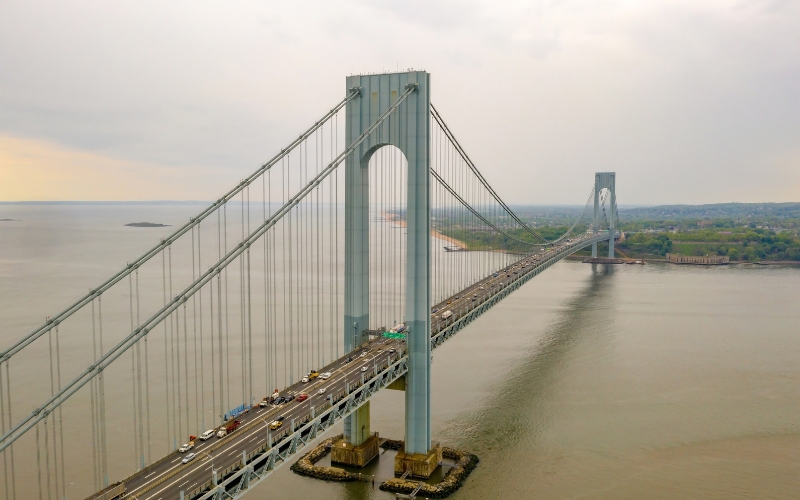 The gateway for cruises leaving from New York to the Caribbean, Canada, or Europe, the Verrazzano-Narrows Bridge was once the world's longest suspension bridge.
Major cruise lines like Cunard, Princess, and Norwegian Cruise Line sail under this iconic bridge, providing a thrilling start or end to any voyage.
8. The Øresund Bridge, connecting Denmark and Sweden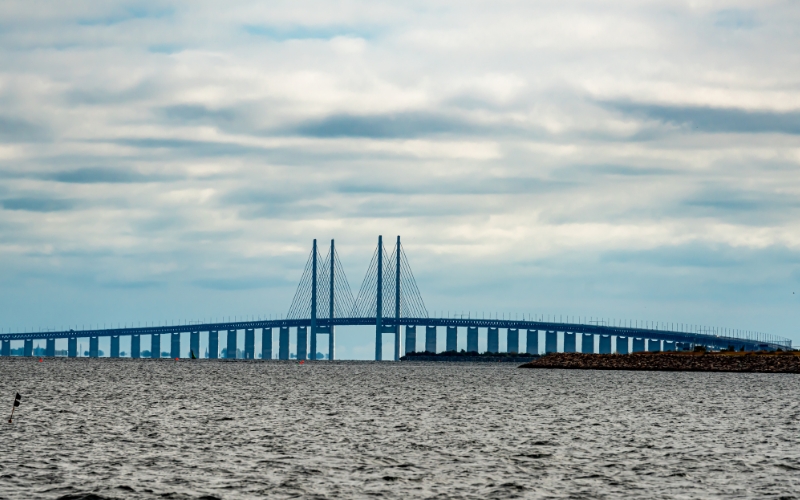 The Øresund Bridge, connecting Denmark and Sweden, is one of the longest combined road and rail bridges in Europe. Its total length is approximately 16 kilometres (about 10 miles), and it provides a direct link between the two countries across the Øresund Strait.
The vertical clearance of the Øresund Bridge is approximately 57 metres during normal tide conditions. This is relatively high for a bridge, but it's not high enough for some of the largest cruise ships in the world to pass under.
Most medium-sized and small cruise ships should be able to pass under the Øresund Bridge without any problems, but larger vessels may be too tall.
Related Topics