Embarking on a cruise is a dream getaway for many travellers seeking the perfect blend of relaxation and adventure. From pristine beaches to exotic cultural destinations, the world is filled with incredible cruise destinations.
Here are five top destinations to consider for the ultimate cruise experience, offering breathtaking scenery, cuisines, rich history, and unparalleled onboard amenities.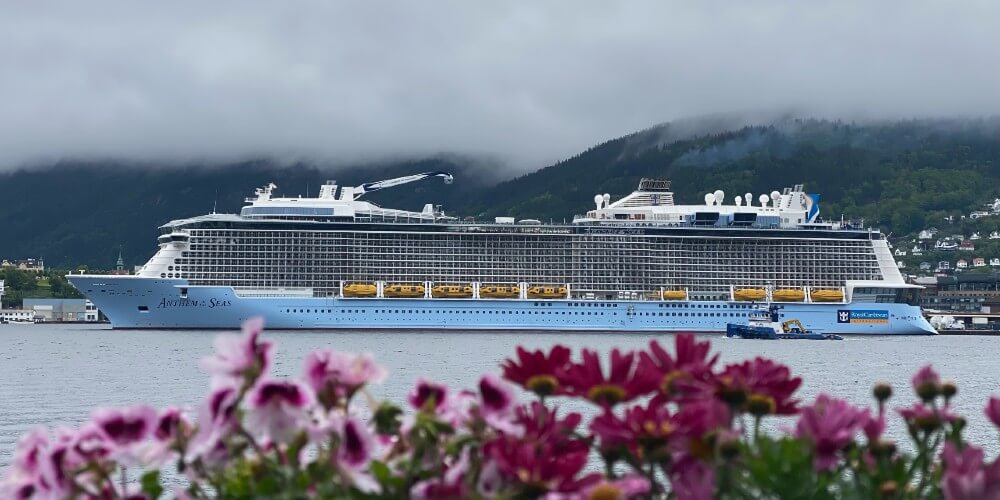 Top Places to Visit for a Thrilling Cruise Experience
Are you seeking excitement and adventure? Whether you cruise on a mega ship or a small private charter cruise, the world is filled with incredible destinations that offer an adrenaline-pumping cruise experience.
Get ready to embark on an adventure of a lifetime as we explore the top places to visit for an unforgettable cruise thrill ride!
1. Alaska
Cruise through the stunning wilderness of Alaska, with its majestic glaciers, rugged mountains, and abundant wildlife. Explore charming coastal towns, witness incredible natural wonders, and indulge in outdoor activities like whale watching and hiking.
Read more: List of Cruise Ports In Alaska
2. Mediterranean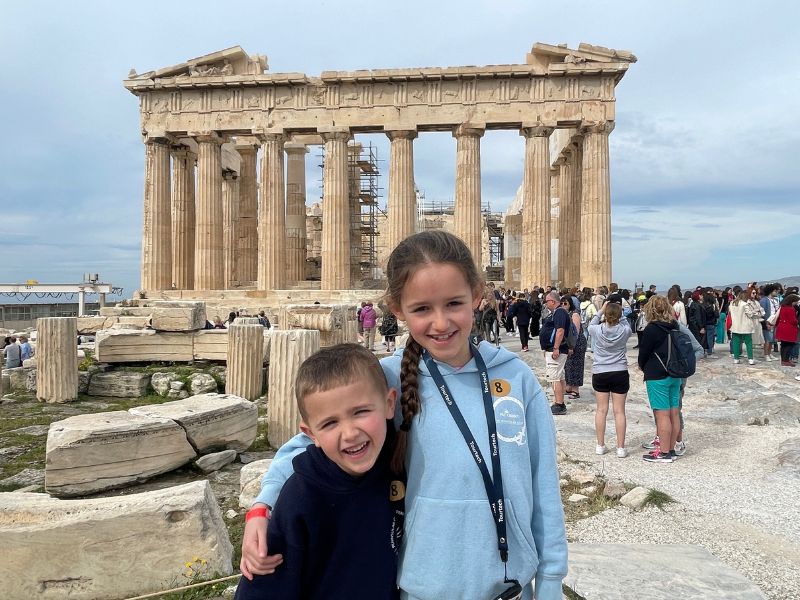 Sail along the sun-drenched Mediterranean coast and immerse yourself in the rich history and culture of iconic destinations like Barcelona, Rome, Athens, and the French Riviera. Enjoy the Mediterranean's renowned cuisine, stunning beaches, and world-class art and architecture.
3. Galapagos Islands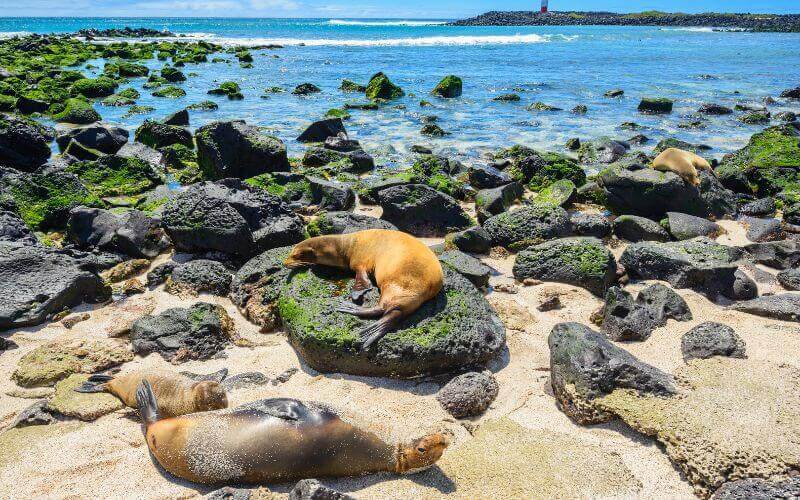 Embark on a unique cruise to the Galapagos Islands, a UNESCO World Heritage site teeming with rare and unique wildlife. Discover the enchanted islands that inspired Charles Darwin's theory of evolution, snorkel with sea turtles, and walk among giant tortoises in their natural habitat.
4. Norwegian Fjords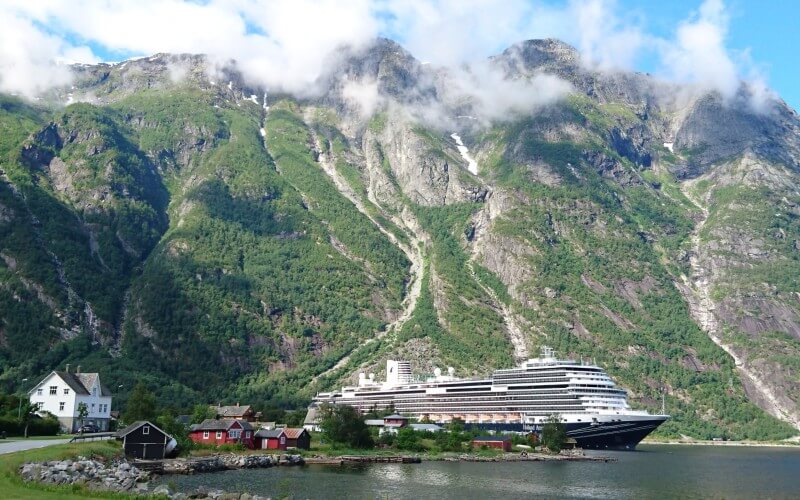 Cruise through the dramatic landscapes of Norway's fjords, with their towering cliffs, cascading waterfalls, and picturesque villages. Sail past glaciers, explore charming coastal towns, and witness the awe-inspiring Northern Lights during the winter months.
5. South Pacific Islands
Embark on an idyllic cruise to the remote and exotic islands of the South Pacific, including Tahiti, Fiji, and Bora Bora. Experience the epitome of tropical paradise with pristine beaches, turquoise waters, lush rainforests, and vibrant local cultures.
Each of these top cruise destinations offers a unique and unforgettable experience, combining breathtaking scenery, rich culture, and exceptional onboard amenities for the ultimate cruise adventure.
Cruising on a Budget? How to Make the Most of Your Vacation
Cruising on a budget doesn't mean you have to sacrifice a fantastic vacation. With some strategic planning and savvy tips, you can make the most of your cruise experience without breaking the bank.
First, compare different cruise lines and itineraries to find the best value for your budget. Look for promotions, discounts, and off-peak seasons to save on fares
Consider booking an inside cabin or opting for a shorter cruise to cut costs
Once onboard, take advantage of complimentary activities, dining options, and entertainment. Be mindful of onboard expenses and set a budget for optional extras like excursions and exquisite dining
Research and plan to explore affordable ports of call or enjoy free or low-cost activities
Cruising on a budget can still offer an incredible vacation filled with unforgettable experiences and memories.
Culinary Delights To Enjoy During Your Cruise
A cruise isn't just about exploring beautiful destinations; it's also a culinary adventure! Cruise lines are renowned for their diverse and delectable dining options, offering an array of culinary delights to tantalize your taste buds.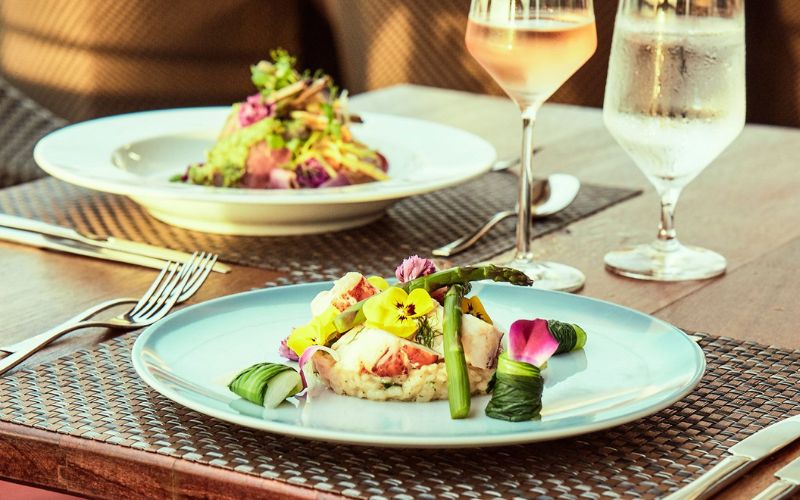 From gourmet restaurants to casual eateries, here are some culinary treats you can indulge in during a cruise vacation:
Fine Dining: Many cruise lines boast world-class speciality restaurants with renowned chefs, offering exquisite cuisine ranging from succulent steaks to gourmet seafood and international flavours from around the globe
International Cuisine: Cruise ships often feature a variety of international restaurants, allowing you to savour the flavours of different regions, such as Italian, French, Asian, and more, with authentic ingredients and recipes
Buffets and Casual Dining: Cruise ships also offer an abundance of casual dining options, including expansive buffets with a wide array of cuisines, from comfort foods to healthy options, and made-to-order stations for fresh and customizable meals
Special Diets: Many cruise lines cater to special dietary needs, offering options for vegetarian, vegan, gluten-free, and other dietary requirements, ensuring that everyone can enjoy delicious meals onboard
Culinary Events: Look out for culinary events such as cooking demonstrations, wine tastings, and food festivals, where you can learn new culinary skills, sample local flavours, and indulge in unique dining experiences
Local Flavours: When cruising to different destinations, take the opportunity to explore the local cuisine at ports of call, whether it's fresh seafood in Alaska, tapas in Spain, or street food in Asia, for an authentic culinary adventure
To Conclude
Embarking on a cruise is not just about the breathtaking destinations but also the culinary delights that await you onboard.
From fine dining to local flavours, cruise ships offer a diverse and delectable culinary adventure that's sure to satisfy your taste buds. Bon appétit and happy cruising!
Related Posts: