2023 has seen an exciting announcement from Viking that is set to revolutionize the river cruise industry and create unforgettable experiences for the intrepid traveler.
For the first time ever, Viking is launching the 'Treasures of the Rhine,' a winter river voyage that allows guests to delve into Europe's captivating culture during the quieter and serene winter months.
River cruise ships usually take the winter months off to refurb their fleet during the colder weather, but now, guests can take in the scenery of Europe's finest all year long.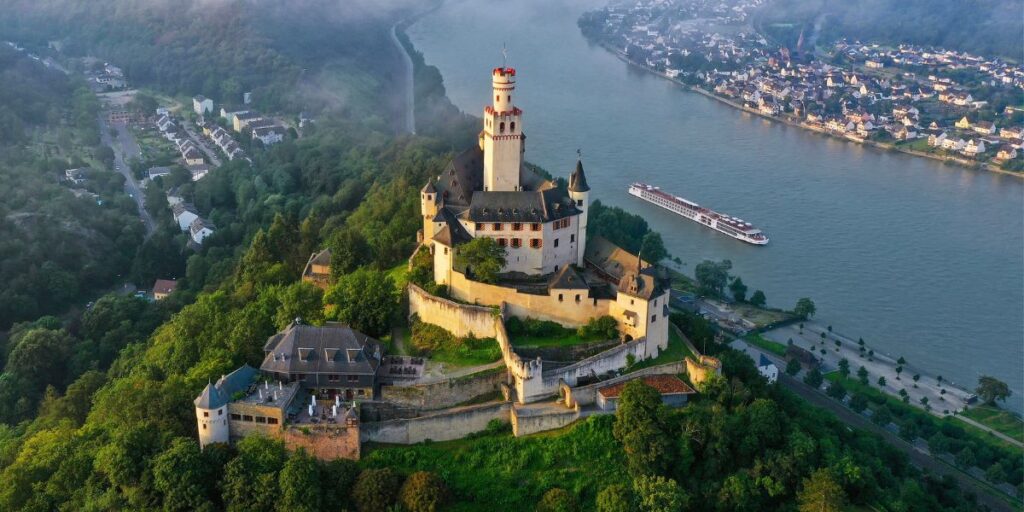 Winter wanderlust
The maiden voyage, scheduled for December 2023, will see Viking secure its position as the pioneer cruise line operating year-round on Europe's famed rivers.
Stepping onboard Viking's award-winning fleet of identical Viking Longships, with their sublime Scandinavian design and environmentally conscious features, promises to be an experience like no other.
The ships not only accommodate 190 guests in 95 staterooms, but also introduce guests to innovative amenities like an onboard organic herb garden, solar panels, and energy-efficient hybrid engines for an incredibly smooth journey.
Sample the scenery
The Middle Rhine, a region cherished for its timeless appeal, awaits exploration by guests who have previously sailed the Rhine in other seasons. They will find themselves captivated by the changing vistas of hilltop castles, historical towns, and terraced vineyards clinging to the steep valley sides. Viking Chairman, Torstein Hagen, rightly highlights that there's no better way to explore this region than by river.
The 10-day Treasures of the Rhine voyage offers an immersive journey through a breathtaking UNESCO Site. From turreted fortresses and grand cathedrals to medieval towns and enchanting landscapes, the Middle Rhine delivers a feast for the senses.
Add to that the opportunity to savour the region's renowned red and white wines, thoughtfully cultivated in terraced vineyards dating back to Roman times, and you have an itinerary that's truly one for the ages.
Cruise without the crowds
What makes this winter voyage even more special? Viking believes it's the chance to explore Europe's treasures without the typical crowds. This unique itinerary allows easier access to landmarks and lets guests relish the gastronomic delights of Alsace as they navigate through the charm-laden cities of Amsterdam, Basel, and Cologne.
And as if this wasn't enough to whet your wanderlust, Viking is currently offering its 25th Anniversary Sale. There's never been a better time to plan your European river adventure with fares starting from $1,999 per person. Departure dates extend from December 2023 to early March 2024, giving you ample flexibility to plan the winter trip of a lifetime.
Year-round adventures
In my opinion, this innovative move by Viking is not only exciting but also sets a new standard in the cruise industry. It introduces an opportunity to enjoy Europe's rich cultural heritage in a new light, literally – under the quiet blanket of winter.
It's a unique way to experience familiar landmarks and landscapes, offering a fresh perspective that is often missed during busier times. Whether you're a seasoned traveller or a first-time cruiser, Viking's Treasures of the Rhine winter itinerary is a voyage worth embarking on.
Related posts