The Bahamas is one of the most popular cruise destinations due to the island's beautiful beaches, clear water, and proximity to Florida, another top holiday destination.
If you're considering booking a cruise to the Bahamas, it's worth looking into the best times to go and when it might be best to avoid.
A few years ago, I booked a cruise to the Bahamas to depart at the end of August. Well, a day before we were due to fly the cruise was cancelled. I didn't think that perhaps the risk of hurricanes was the reason why the cruise was so cheap!
Since then, I've done a ton of research about the best and worst times to visit the Bahamas, so here's everything you need to know.
What is the worst time to take a cruise to the Bahamas?
The worst months to take a cruise to the Bahamas are during the hurricane season. This starts at the beginning of June and finishes at the end of November, and it peaks from August to October. During this time, hurricanes mean the weather can be unpredictable.
The Caribbean is the destination which mainly suffers from hurricanes. However, the Bahamas is north of the Caribbean Sea, which means the weather is less humid and less likely to be hit by a hurricane.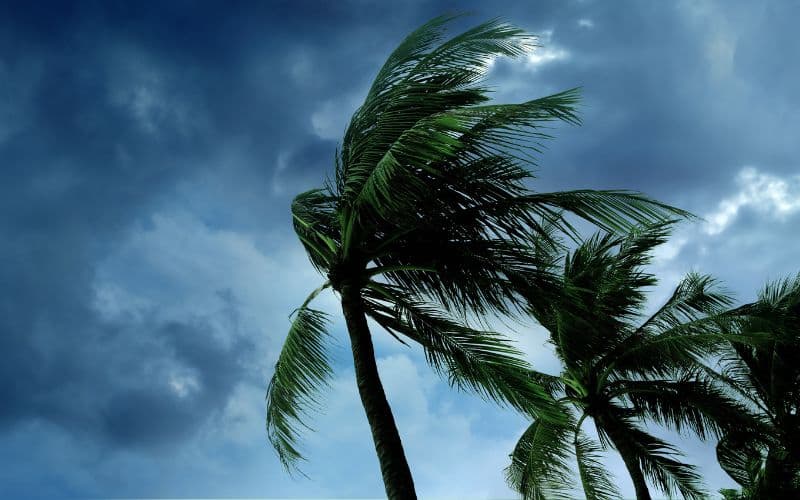 However, if you do decide to take a cruise to the Bahamas during hurricane season, there is a chance that your travels may not go completely to plan.
If you don't want to take the risk, the Bahamas is at its driest in December through to early spring. You'll more likely be able to enjoy sunny skies and less chance of your cruise being interrupted.
If you're starting your cruise from a destination such as Florida, but a hurricane is on its way, the cruise will either be cancelled, may be delayed by a few days, or a port or two may be missed out. The cruise line's top priority is the passenger's safety.
You can learn more about how hurricanes can affect your cruise here.
Whilst the captain and crew carefully navigate for calmer waters, the onboard entertainment will replace your expected beach day in the Bahamas. Unfortunately, sometimes the outdoor pools close due to the swell of the sea, which in turn floods the surrounding pool areas.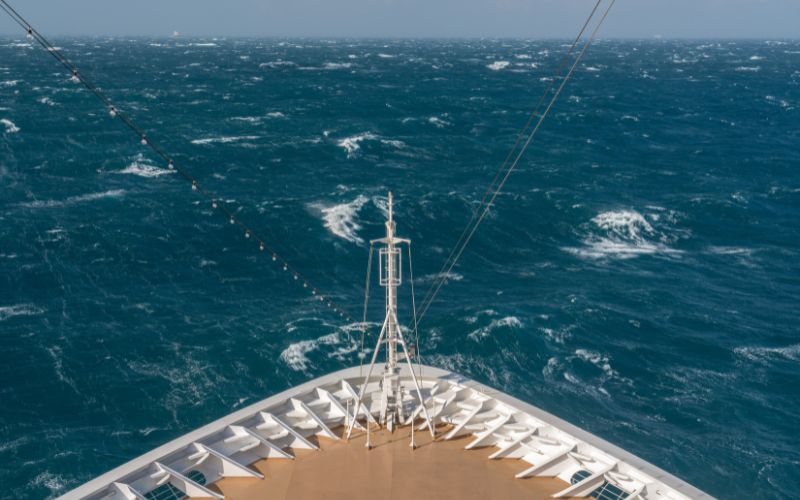 However, there's so much to do on a cruise ship that you shouldn't be too disheartened if the Captain has announced that stormy weather is predicted.
There are plenty of activities to keep you occupied onboard the ship. Particularly on a large, modern ship, there's usually lots to do. For example, if you're on a Royal Caribbean cruise, your ship might have activities such as large theatre productions, ice skating, pub quizzes or, if you prefer something quiet, a library to relax in.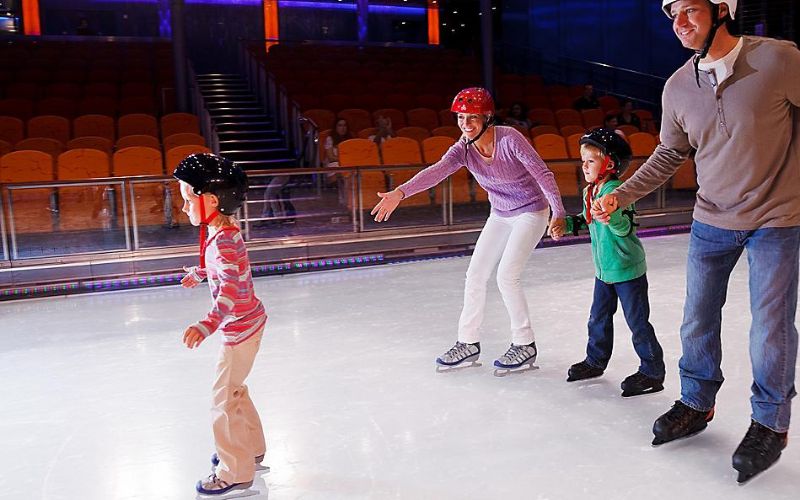 The advantages of cruising in the off-peak season
Sometimes because of life commitments, we can't always choose the best time to travel. Our travel arrangements are governed by school holidays. If you have children, vacation time doesn't always coincide with the best of your favoured location's weather.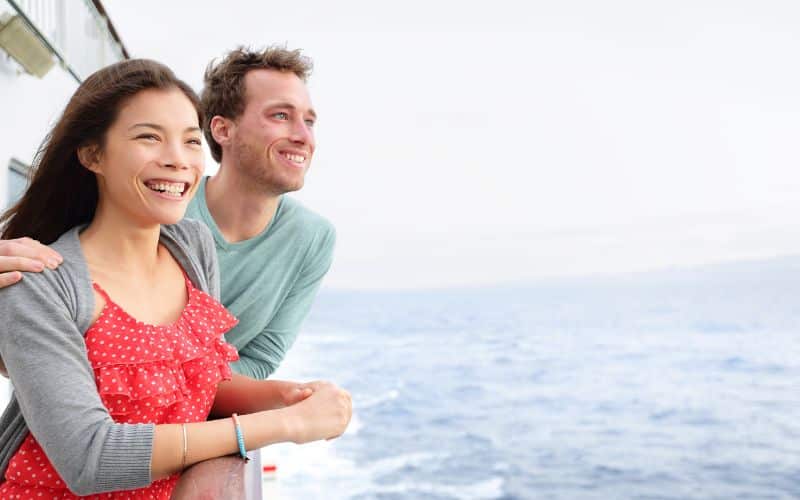 However, you could be lucky, bad weather at that time of year is not a foregone conclusion. You could benefit from lower cruise prices, cheaper flights and not so many crowds.
Many times when your cruise planner is live, and you are looking to book tours, you see the words 'sold out'. This is less likely to happen in this quieter season – there may be more availability.
Tips for cruising in the Bahamas during hurricane season
If you decide to make the most of the reduced prices and quieter times, I have some suggestions.
First of all, when booking your cruise, check their cancellation policy. Check how they deal with refunds, as cruise lines have different terms and conditions. Some might offer an alternative, but others will issue credits to use another time.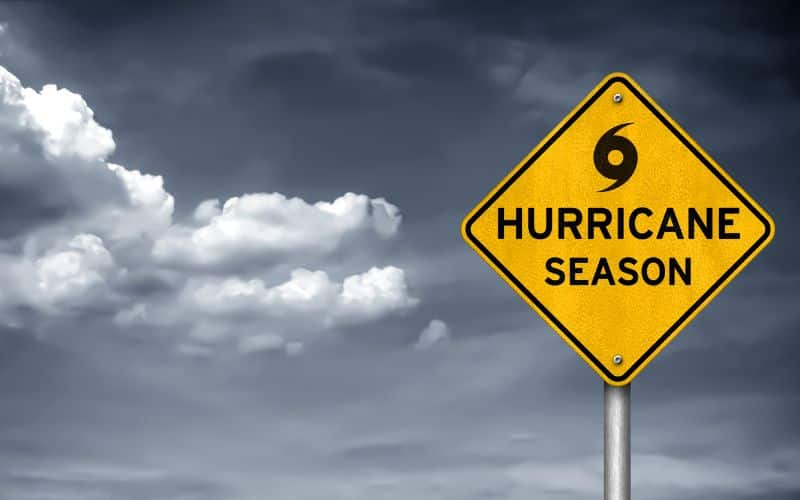 Once you've booked your cruise, choose the appropriate travel insurance. Make sure the policy covers cruise ships and the destinations you're visiting, such as the Bahamas. Check the small print and terms and conditions, and check whether it includes weather-related disruptions.
Next, when it comes to packing, it is essential to include suitable clothing for the varying weather conditions. Ensure to include appropriate wet weather gear to shield you from chilling winds.
Cruise lines and travel companies are very good at keeping in touch. You will hear from them if there are going to be any disruptions. So, make sure you check your emails and messages if you hear about potential hurricanes.
You can also stay updated with hurricane forecasts on websites and apps such as the National Hurricane Center.
The Bottom Line
As the weather can be unpredictable during the hurricane season, it might not be an ideal time to take a cruise to the Bahamas.
However, if you're willing to give it a go, you might be able to get a cruise for a good price. Also, if you're lucky, you may have fantastic weather, and you can enjoy your holiday without fighting your way through the crowds.
Related Topics