A cruise through the Panama Canal between the Atlantic and Pacific Oceans is a once-in-a-lifetime trip, so it's important that you time your cruise carefully to avoid any bad weather, crowds of tourists or public holidays when everything will be closed.
If you're wondering when's the best time to cruise the Panama Canal, then read on for the pros and cons of each month and season.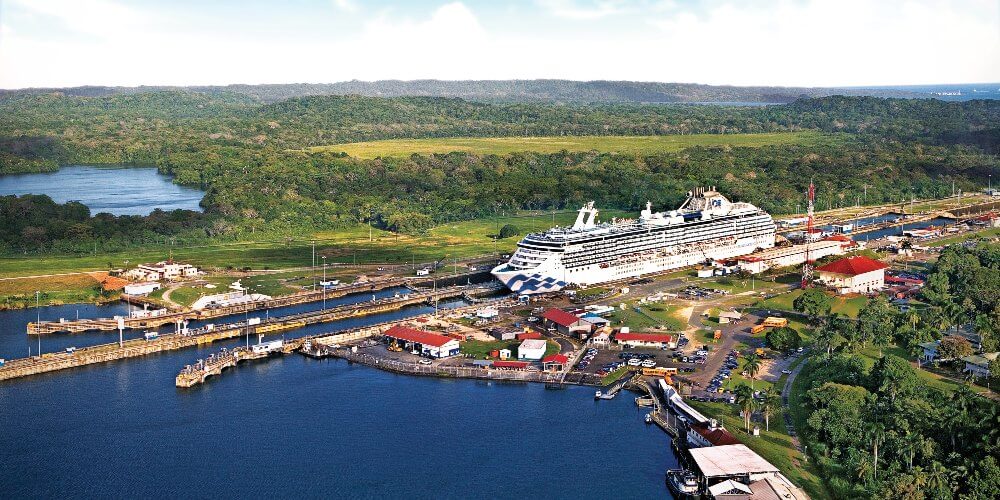 When is the best time of year to cruise the Panama Canal?
The best time to cruise the Panama canal is December. Panama's rainy season is from mid-April to Mid-December. Cruise just after this for a high chance of good weather while avoiding the crowds of tourists and the high prices of the most popular time, which is January to March.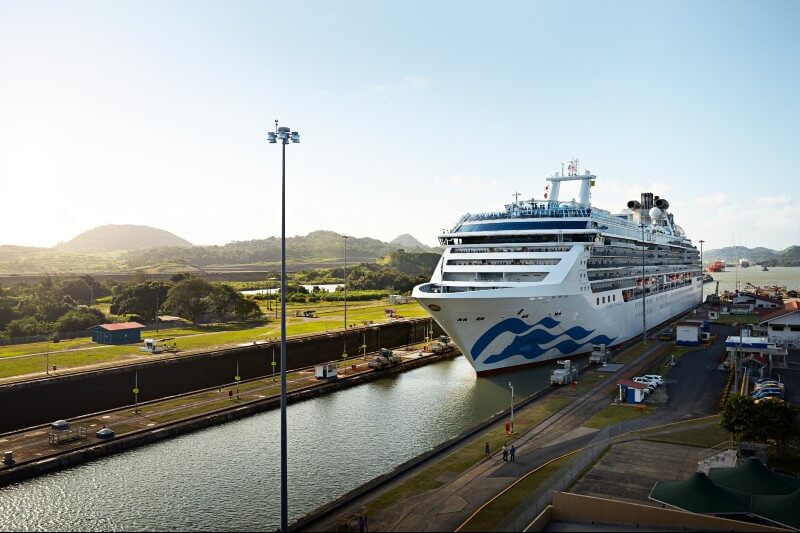 Panama Canal weather
For the best weather: Cruise in January, February or March
On a Panama Canal cruise, you can expect pleasant temperatures of 26-28°C (79-83°F) all year round. However, it's not the sunshine that you need to be concerned about, it's the rain!
Panama is a tropical destination with a rainy season which runs from mid-April to Mid-December. During this time, you can expect large burst of rain in the afternoon and early evening. Howeve, the mornings and nights are usually clear.
June to November is the hurricane season in the Atlantic Ocean, so if your Panama Canal cruise also includes the Caribbean, you could expect some choppy seas with higher chances of changes to itineraries or cancellations.
Suggested read: How hurricanes can affect cruises
Panama Canal's busy season
To avoid the crowds: Cruise in May to November
Panama's dry season between January and March co-incides with the worst weather in the United States and Europe, making it a popular place to escape for some winter sun. However, the influx of tourists can mean that cruise ports are incredibly busy.
Another problem with cruising at the most popular times of year is that prices can be much higher to match the increased demand.
If you want to save money and miss the crowds, choose a cruise between May and November. You'll likely experience some rain showers, but they will likely be short-lived. The rain makes Panama's jungle explode with life, so the rainy season can be the best time to see South America's lush green scenery.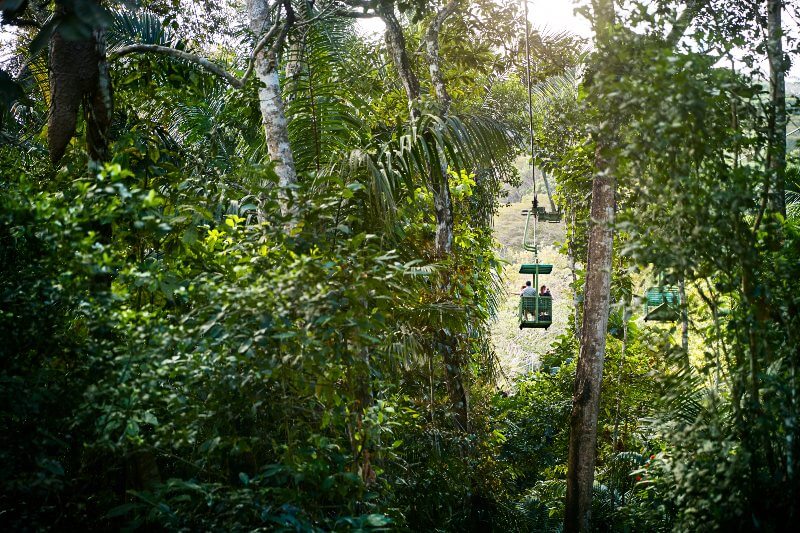 Panama Canal public holidays
If you want everything to be open: Avoid Easter, Christmas and other holidays
Panamanians love their public holidays, so if you arrive at the wrong time you might find that shops, restaurants and transportation services are closed. Even if a public holiday falls at a weekend, you can expect to find a ghost town on the Monday with everything still shut up.
The main times to avoid visiting Panama are:
January 9th – Martyr's Day
The week before Easter – Holy Week
May 1st – May Day
November 3rd – Independence Day
November 5th – Colon Day
November 10th – La Villa de Los Santos
December 25th to January 1st – Christmas and New Year
If you can't avoid these dates, then made sure that you have enough supplies that you don't need to visit a shop and check that any tourist attractions that you plan to visit will be open.
You can see the full list of public holidays in Panama here.
One public holiday which is actually a great time to visit is the Carnival, which is held in the four days before Ash Wednesday in February or March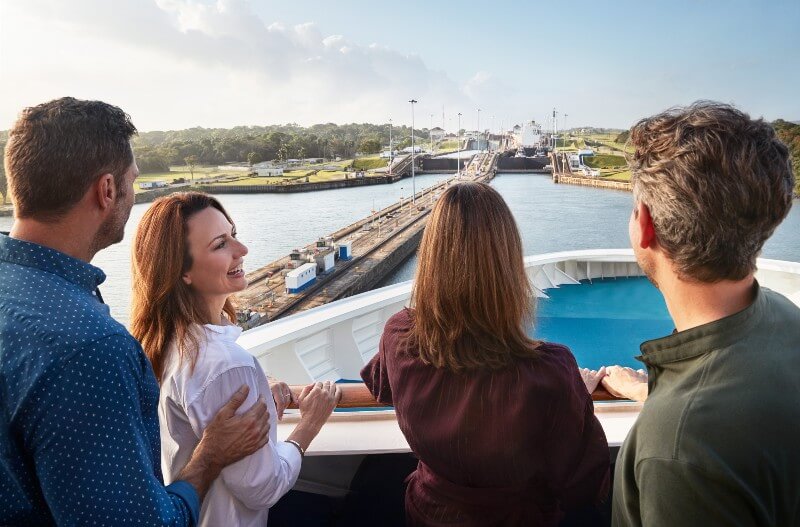 The overall best time to cruise
The sweet spot: December is cheap, not overcrowded and not too wet
Mid-December is a great time to cruise the Panama Canal as it's not as rainy as November – you might experience the odd shower, but nothing too much. After the rainy season, the hills and jungles are at their most beautiful. December is also a relatively inexpensive time to cruise, and you won't find the ports to be overcrowded.
Get the best price when you book your Panama Canal cruise
The price you pay for your cruise will be different depending on who you book it with, even though what you get will be exactly the same.
It's generally always cheaper to use a specialist cruise travel agent that can access discounted rates.
Click here to see who's offering discounted rates on Panama Canal cruises.
Of course, not all travel agents are equal in terms of the service that they provide. If you'd like to get a quote from a trusted travel agent that I've used to book multiple cruises myself, click here to get a quote.
Related posts: