The Caribbean is one of the best places to take a cruise. It's a beautiful destination, however, some months are better than others. If you're considering booking a Caribbean cruise, it's worth doing your research and noting the best times to go and when it might be better to avoid.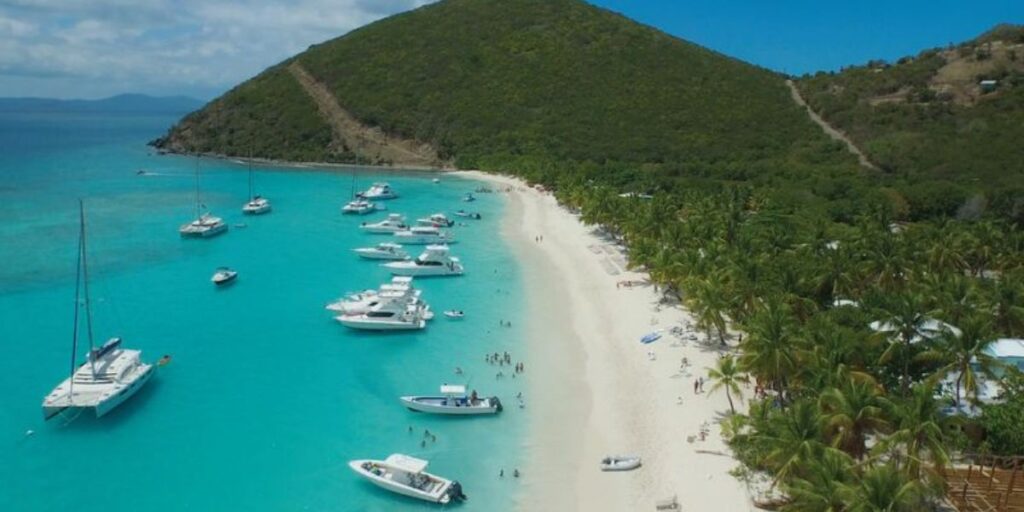 I've been on a few Caribbean cruises myself (including some in scary weather!) and done some extra research. So read on to find out all you need to know.
What are the worst months to take a Caribbean cruise?
The worst months to take a Caribbean cruise are June to November when it's the hurricane season. This peaks during August and September. The weather may be particularly windy and rainy, and you may experience rough seas too, which can be unpleasant during a cruise.
A hurricane is a tropical cyclone, which is a storm with winds that have reached a constant speed of 74 miles per hour (119 kph) or more.
In 2020, the Atlantic region witnessed an unprecedented surge in storm activity. The tally for hurricanes reached fourteen, making it the second-most intense hurricane season to date.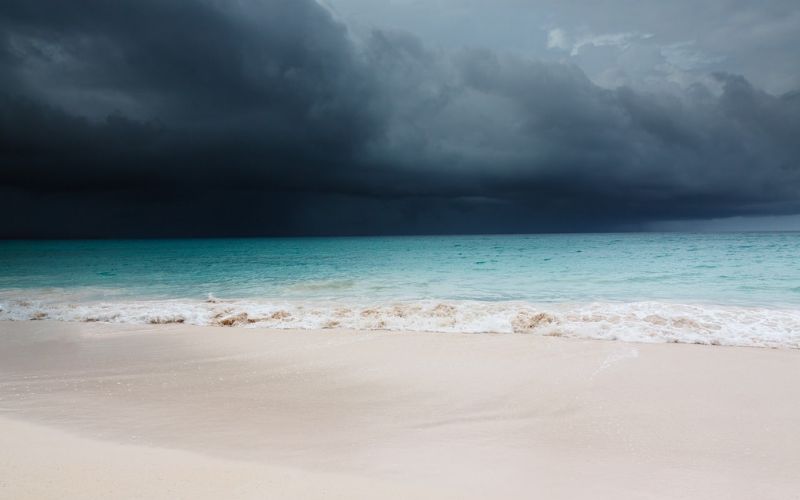 What happens if there's a hurricane on your cruise?
The cruise line's top priority is always the safety of the guests and crew members. If you're in the Caribbean and about to get on a cruise, but a hurricane is on its way, it's likely the cruise will be cancelled or delayed by a few days, or the itinerary may be changed.
You can learn more about how hurricanes can affect your cruise here.
However, if you're already on a cruise and a hurricane is on its way, it might get a bit windy, there may be heavy rainfall, and the seas might start to get rough.
Modern cruise ships utilise advanced technology to predict where the hurricane is heading. So, the ship will be sailed out of the hurricane's path and into safety, and this may mean skipping cruise ports.
Also, it's worth noting that if there is bad weather and you are able to go to the cruise ports, it may not be particularly enjoyable. If you're planning an excursion, such as a visit to the beach, city tours and outdoor activities, such as water sports, they might be spoiled due to the rougher seas. However, they are likely to be cancelled if the weather is particularly bad.
If you can't get off the ship, it's worth noting that large, modern cruise ships offer so many indoor activities that you can take advantage of. From indoor swimming pools to large theatre productions, to ice skating to pub quizzes, there should be plenty of different options for activities to part in.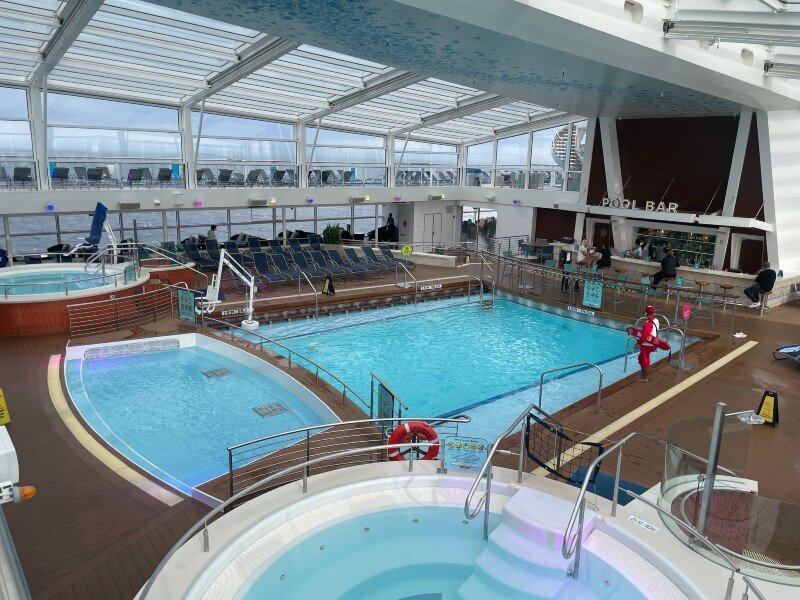 The advantages of cruising in the off-peak season
Although there are disadvantages to cruising during the hurricane season, there are also advantages if you're willing to accept the risk of unpredictable weather. You can expect cheaper flights and lower cruise prices. 
As fewer people are willing to travel at this time, you can also expect it to be quieter with fewer tourists than at other times of the year. So that's fewer crowds and shorter queues at your island destinations, and availability on tours should be good.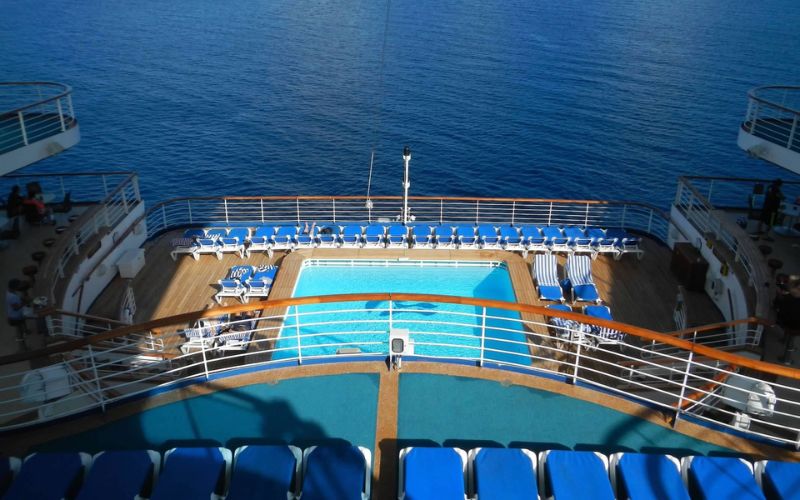 Tips For Cruising The Caribbean During Hurricane Season
If you do decide to book a cruise during the hurricane season, it's worth taking a few things into consideration.
1. Pick the best islands
Firstly choose which Caribbean islands you would like to visit carefully. The southern Caribbean islands closest to South America typically have fewer hurricanes. They are usually considered the best options to visit during hurricane season. This includes destinations such as Aruba, Bonaire, Curaçao, Barbados, Trinidad and Tobago, and Grenada.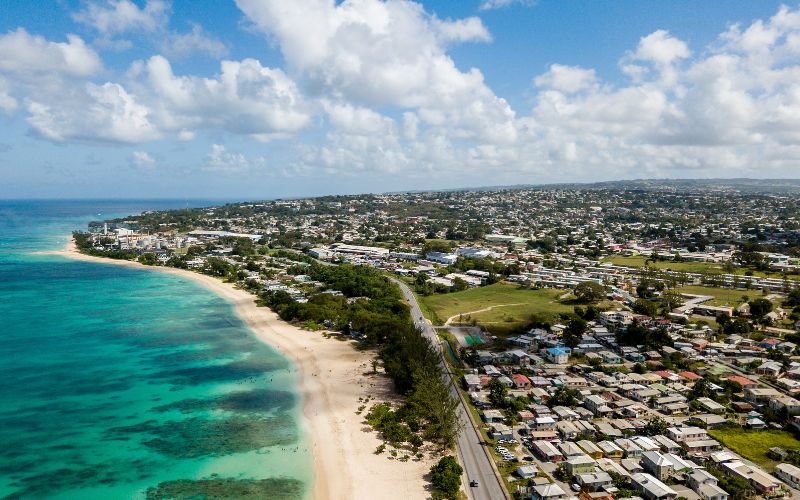 2. Be prepared
Secondly, be prepared to be flexible, as there is a possibility of last-minute changes. It may be worth checking out hotels nearby or having some backup plans. The worst thing is to be stuck with nowhere to stay or nothing to do.
3. Get travel insurance
Next, make sure you have the right travel insurance. Before booking a cruise, choose a policy that covers cruises in case it is cancelled or cut short, which includes weather-related disruptions. 
Suggested read: Do You Need Specialist Cruise Travel Insurance?
4. Check the Ts & Cs
Also when booking a cruise, check out their cancellation and refund policy. Cruise lines have different terms and conditions, so check for how they deal with refunds, issuing credits or if a port is skipped.
5. Check for notifications
Last of all, keep an eye on any emails or messages from the cruise line. They will be monitoring the weather closely and will let you know if they have to cancel or change the direction of the cruise.
Here's an email I got from Royal Caribbean when my four-night cruise was switched to a two-night cruise due to an impending hurricane…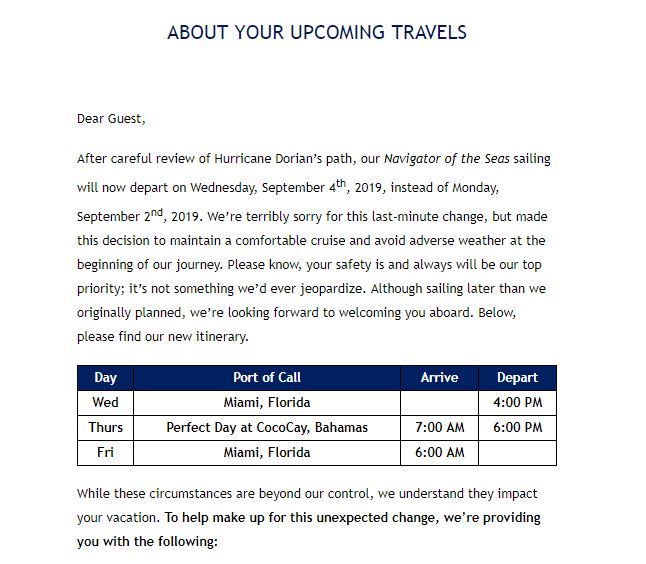 You can also stay up to date with hurricane forecasts on websites and apps such as the National Hurricane Center.
The Bottom Line
Cruising in the Caribbean during the hurricane season is not ideal, as the weather is unpredictable. But if you're willing to risk cruising at this time, you might be able to get a cruise for a great deal. Also, if you're lucky, you'll get fantastic weather and you can enjoy your holiday without having to fight your way through the crowds.
Related Posts: