This is a sponsored post for Marella Cruises.
When the shorter days, darker nights and chilling temperatures of winter set in, it's hard not to spend your time fantasising about escaping to a tropical destination. Warm seas, soft sand between the toes, cocktails flowing freely… If only, right?
However, it doesn't need to be a dream – the Caribbean is the ideal winter destination if you want to enjoy a break from the cold and soak up some much-needed Vitamin C. And with Marella Cruises, it's super easy and there are some great value deals too.
Let's learn more about a Marella Caribbean cruise, and why they're a fantastic option if you're feeling the winter blues.
Caribbean Winter Climate
When it comes to the Caribbean in winter, it's a different world compared to many other winter destinations. December, January, and February bring about an enchanting climate, with average temperatures hovering around a delightful 25-28°C.
Don't expect frosty breezes or chilly nights; the Caribbean maintains a wonderfully warm and balmy ambiance during these months.
Rain rarely interrupts the sun-soaked days, providing near-perfect conditions for your cruise escapade.
Forget about squeezing bulky winter clothing into your suitcase or fretting over umbrellas – this is the season to flaunt your summer attire, pack those flowy dresses, beach shorts, and, of course, the essential swimsuits for endless moments of relaxation on the deck or by the shore.
When you're packing, though, make sure to leave space for souvenirs. There are some wonderful artisan stalls, craft shops and more to explore.
Caribbean Ports
Marella cruises all over the Caribbean, and depending on your itinerary you may visit one of 23 different ports in the region. Most itineraries last for one week, but there are some two-week cruises if you're in the mood for an extended break, giving you a more diverse itinerary too.
There are two main departure ports that you'll fly into – either Bridgetown in Barbados, or Montego Bay in Jamaica.
Here's a look at some of the most popular ports, and what you can enjoy while you're visiting.
Philipsburg, St Maarten
Philipsburg cradles a vibrant fusion of Dutch and Caribbean cultures. The town boasts a captivating waterfront, perfect for leisurely strolls or shopping at the bustling markets.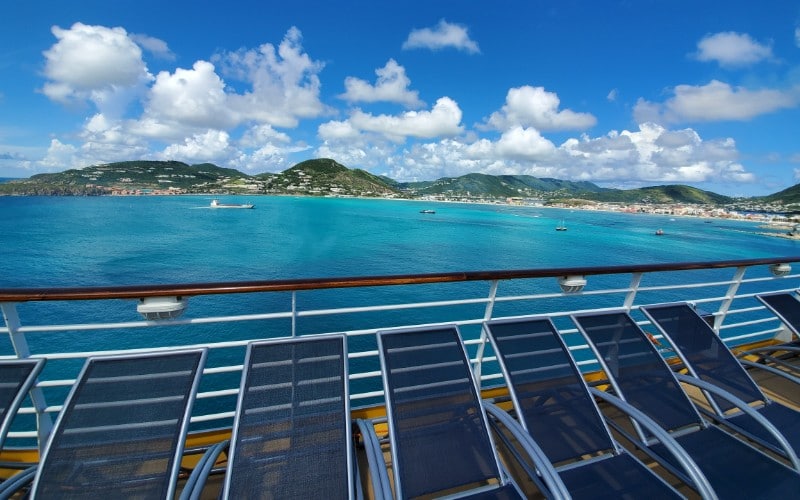 The Great Bay Beach offers powdery sands and azure waters that are ideal for beachgoers. For history enthusiasts, Fort Amsterdam stands as a testament to the island's past, providing stunning panoramic views.
For those needing some retail therapy, Front Street beckons with duty-free shops and local boutiques, while the vibrant Boardwalk hosts an array of restaurants serving delicious island cuisine.
Philipsburg is a melting pot of culture, where relaxation, exploration, and a rich heritage come together against a backdrop of stunning coastal beauty. You'll love the vibrancy of this port.
Basseterre, St Kitts
Basseterre, the vibrant soul of St. Kitts, offers a unique tapestry of Caribbean allure and historic richness. Its heart beats with a vibrant market scene, perfect for immersing in local culture and flavors.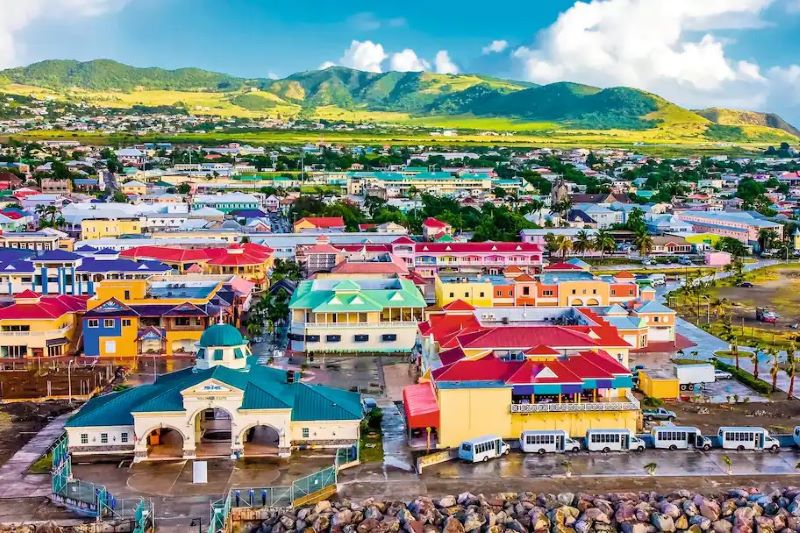 Cruise guests can indulge in the island's historic marvel, Brimstone Hill Fortress, a UNESCO site offering panoramic views of the island's past. Meanwhile, sun-seekers will love Frigate Bay, which presents a picturesque coastline with powdery sands and crystal waters.
You can explore the city's colonial architecture, reflecting its diverse heritage, and wander the winding streets for a glimpse into daily life. From local crafts to duty-free shopping, Basseterre promises an enriching and varied experience.
St. John's, Antigua
St. John's, the vibrant capital of Antigua, captivates with its colorful charm and historical significance. The port area invites leisurely walks along the waterfront, amidst bustling markets and local vendors.
The iconic Dickenson Bay allures beach lovers with its soft sands and crystal-clear waters. Or you can discover Antigua's naval history at Nelson's Dockyard, a UNESCO World Heritage Site, or explore the vibrant Redcliffe Quay for local crafts and boutique finds.
From duty-free shopping at Heritage Quay to savoring local delicacies at the variety of restaurants, St. John's offers a delightful blend of history, culture, and seaside allure.
Willemstad, Curacao
Willemstad, a Dutch-Caribbean gem, enchants visitors with its vibrant hues and rich heritage. The port area is a treat for strolls, showcasing the iconic Handelskade's pastel-colored buildings.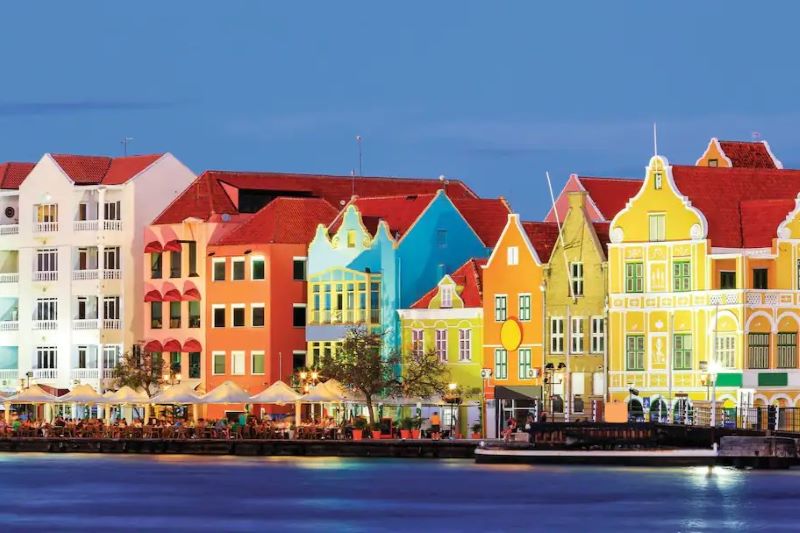 Mambo Beach beckons with its white sands and vibrant seafront, perfect for anyone who just wants to take it easy and soak up the sun.
Anyone feeling more active can immerse themselves in history at the UNESCO-listed Willemstad Historic District or explore the floating market for local flavors and crafts. Punda's shopping district boasts duty-free shops, while the Old Market offers local finds and culinary delights.
Willemstad presents a fusion of Dutch charm, Caribbean vibrancy, and coastal beauty, promising a memorable visit.
Castries, St Lucia
Castries, the lively capital of St. Lucia, beckons with a vibrant mosaic of Caribbean vibrancy and natural wonders. Nature enthusiasts will find solace in the island's majestic beauty, whether it's the iconic Pitons or the lush botanical gardens, and you're welcome to explore both on your own.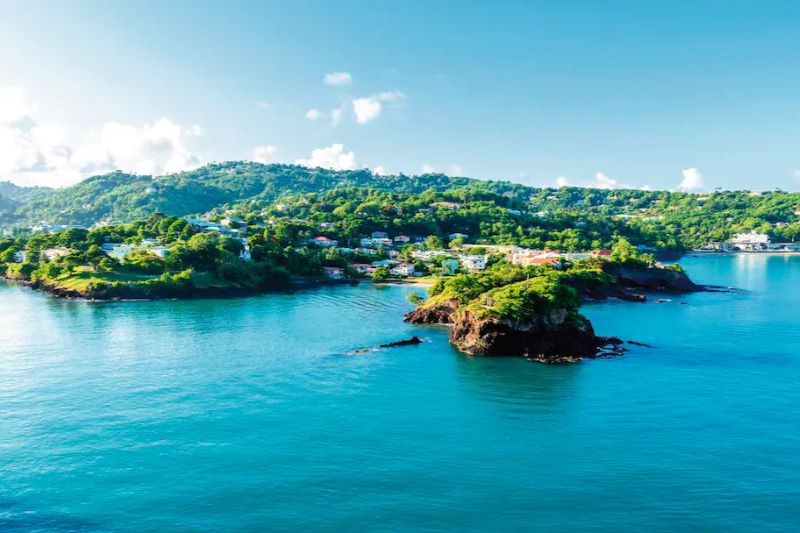 However, there are several tour options available that are worth considering. You can take a short cruise around the island to see the sights from the water, or opt for a scenic drive up the Morne Fortune hillside for some fantastic panoramic photo opportunities.
Trips to Reduit Beach in Rodney Bay offer up some of the quietest and most pristine sands, along with great restaurants and bars.
Roseau, Dominica

In Roseau, Dominica, the vibrant capital, a spectrum of experiences awaits. Wander through the colorful streets before immersing in local life and nature if you want to explore on your own.
Alternatively, there are several tours available. You can choose to explore the lush rainforest, encounter hot springs and a famous gorge, or dive into a thrilling river tubing adventure.
Or if you prefer, discover the island's countryside, exploring organic farms, community craft workshops, and local vegetable gardens. Each tour offers a unique glimpse into the island's essence, blending cultural immersion, natural beauty, and thrilling escapades. Roseau invites you to create your own adventure, weaving through its rich tapestry of culture and unspoiled landscapes.
Why Cruise With Marella?
Embarking on a journey with Marella in the Caribbean offers a unique experience for several reasons:
Great Value All-Inclusive Packages
Marella stands out by providing all-inclusive packages that go beyond the typical cruise offerings. Aside from accommodation, food, and entertainment, gratuities and many drinks are included. Even WiFi charges are more flexible and budget-friendly, ensuring you pay only for what you use, setting them apart from other cruise lines.
Last-Minute Deals
Though booking early often secures the best prices, Marella's last-minute options hold surprising discounts, perfect for chasing away those early winter blues as autumn sets in.
Flexible Travel Choices and Add-Ons
With flights available from various UK airports, traveling to join the ship is convenient, granting more time to bask in warm weather and evade rough winter seas. Tailoring the itinerary is easy by adding a pre- or post-cruise hotel stay, especially with the assurance of quality and value associated with TUI-owned accommodations.
Final Word
Marella's Caribbean winter cruises present an ideal escape from the mundane weather at home, catering to diverse preferences—be it lazing on the beach, indulging in retail therapy, or exploring the captivating local culture and stunning natural beauty of these captivating islands.
And for those spontaneous souls, the chance to grab yourself a last-minute deal is one worth exploring. Surely you can't help but be tempted?
Related Posts