This is a sponsored post for Marella Cruises.
The idea of a cruise in Europe during the winter might not be everyone's cup of tea. It's hardly the best time to sail on the open waters, with the lower temperatures and higher chance of rain. You certainly wouldn't make as much use of a balcony cabin!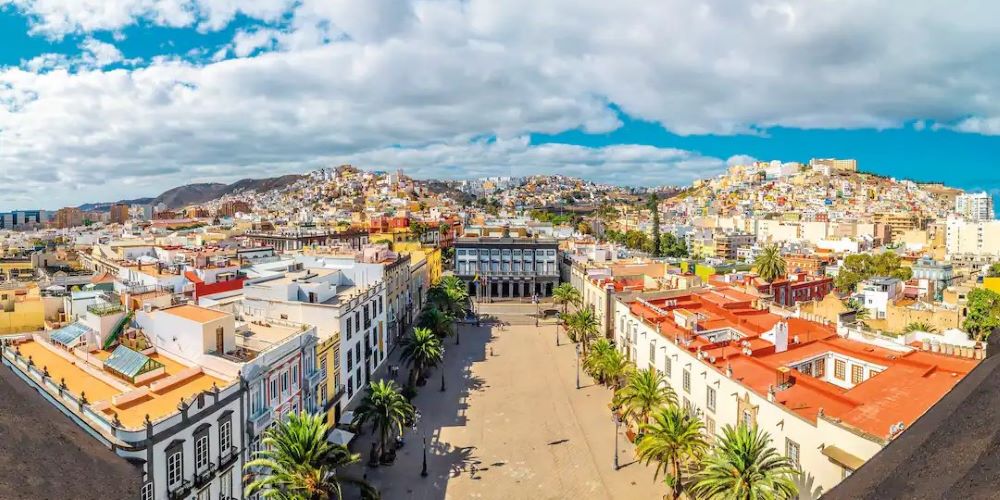 Except there is one European destination that could be ideal…
The Canary Islands lies further south, and so offers the perfect opportunity for anyone who wants a warm weather getaway without flying half-way across the world. And if you choose to travel there with Marella Cruises, there are some fantastic sailing options available.
Let's take a look at the places you can explore, and what makes a Marella Cruises Canary Islands holiday such a good option for a winter getaway.
Canary Islands Winter Climate
The Canary Islands never really have a cold season. Even during the months of December, January and February, the average temperatures are around 20C, and it doesn't rain very often at all.
There's no need to pack your winter thermals or worry about carrying umbrellas around during a Canary Islands winter cruise – instead, you can break out your spring and summer wardrobes, including those all-important swimsuits for lounging on the deck.
However, the Canary Islands do have some fantastic luxury swimwear stores, so it isn't the end of the world if you 'accidentally' forget to pack yours and have to enjoy some retail therapy…
Canary Islands Ports
Here's a look at some of the amazing ports you can discover on a Marella Cruise to the Canary Islands:
Santa Cruz de Tenerife
Santa Cruz offers a vibrant and lively destination where many cruises begin. Within a short stroll of the port, you'll find the charming old town. An eclectic blend of church spires and hotels is set against the backdrop of a majestic mountain range, offering a very picturesque place to explore.
Along with plenty of opportunities to dine and shop, there are some great attractions. The Auditorio de Tenerife bears a striking resemblance to a more avant-garde version of the Sydney Opera House, while the Basilica of Candelaria, dedicated to the patron saint of the Canary Islands, stands as a testament to the island's rich heritage.
Beyond the town, you'll find picturesque beaches along the southern coast and the imposing Mount Teide, which majestically dominates the island's center.
Las Palmas, Gran Canaria
Gran Canaria boasts sun-soaked golden dunes, rugged mountains, charming whitewashed villages, and a string of bays and coves that resemble a magnificent sandy necklace. Whether you want to explore or soak up the rays on the beaches, the destination has everything.
Embark on a journey to the Bandama crater, a remarkable geological formation towering over 3,000 feet. It holds the distinction of being one of the few inhabited volcanic craters in the world.
Or explore Las Palmas itself, where you'll find chic boutiques and alluring tapas bars nestled amid awe-inspiring architecture. In the historic Veguetta district, you'll stumble upon the Christopher Columbus Museum, which is fascinating.
Funchal, Madeira
Delve into the enchanting world of Funchal – a fantastic blend of culture and natural scenery. Be sure not to overlook the covered market, which offers a kaleidoscope of exotic fruit stands and flower vendors.
And if you have a penchant for flora, wander through the serene Botanical Gardens in Funchal, where you can marvel at their stunning exhibits of orchids, cacti, and the iconic dragon trees of Madeira.
For a unique excursion, join a jeep tour to discover hidden corners of the island that are typically off-limits.
Puerto Del Rosario, Fuerteventura
If your reason for choosing the Canary Islands for your winter cruise is a chance to enjoy a beach escape, you won't want to miss Puerto Del Rosario. While the sands on all of the islands are pleasant, it's here that you'll enjoy truly stunning coastlines – no wonder the Windsurfing World Championships are held here every year.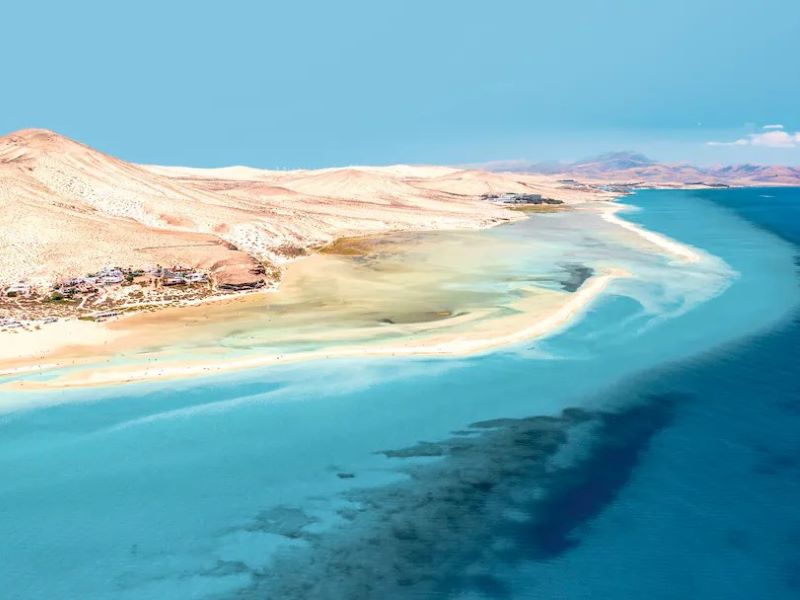 You also have the option of cruising on a catamaran out to a truly deserted island, if you want complete tranquility. But there is more to Fuerteventura than just beaches, and the various bars and stores are very interesting and fun for a day of exploration.
Arrecife, Lanzarote
Lanzarote is extremely popular with holiday-makers thanks to its wonderful beaches, its colourful culture and the fantastic Timanfaya National Park, where guests can see the renowned Mountains of Fire – solidified lava surrounded by dormant volcanoes.
The food is fantastic, there are biking tours if you're feeling particularly active, and you can visit Rancho Texas, the conservation centre and zoo that's home to many wildlife species.
You'll find so much to see and do from Arrecife that one visit won't be enough – not that you'll be complaining about needing to plan another cruise next year…
Why Cruise With Marella?
There are so many reasons why Marella Cruises offers some of the best itineraries for the Canary Islands – here's just some of them:
All-Inclusive Cruising
When you cruise on other ships, you'll get your accommodation and food included, along with your entertainment, but almost everything else will cost extra, such as your drinks and the tips for the staff.
Not so with Marella – gratuities are included along with many drinks on the ship, so you don't have to pay a penny extra. The WiFi charges are more flexible too, letting you pay for shorter periods and costing much less than some other cruise lines.
Read more: Marella Cruises WiFi
With Marella's cruise fares you get more value, since there's more included as standard.
Great Last Minute Pricing
While it's typically best to book a cruise as early as possible if you want the best price, Marella Cruises does have some good options and discounts for last-minute sailings.
If you're feeling the winter blues even as autumn just begins to take hold, consider booking a last minute Marella Cruises deal – you might be wowed by just how low the prices are.
Flexible Options Including Hotel Add-Ons
With Marella Cruises, flights are available from airports across the UK, meaning you don't always need to travel long distances. And since you're flying out to meet the ship, you get more time in the warmer weather, and miss the rougher winter seas in places such as the Bay of Biscay.
You can also tailor your itinerary by easily adding on a hotel stay at the start or end of your cruise – and since you're staying in a TUI hotel (TUI owns Marella Cruises), you know you're getting great value and quality from your hotel as well as your ship.
Final Word
Marella's winter cruises to the Canary Islands are a fantastic choice to escape the dreary weather back home. They have something for everyone, whether you want to relax on a beach, shop 'til you drop, or soak up the incredible culture and natural scenery of these impressive isles.
And don't worry if you haven't planned ahead – sometimes a last-minute getaway is just what you need, and Marella's deals are certainly worth checking out.
Related Posts