This is a sponsored post by Marella Cruises.
Marella Voyager is not only the newest ship in the Marella Cruises fleet – she's also the largest. If you're considering a cruise with Marella, you'll want to know what the cruise line's new flagship has to offer.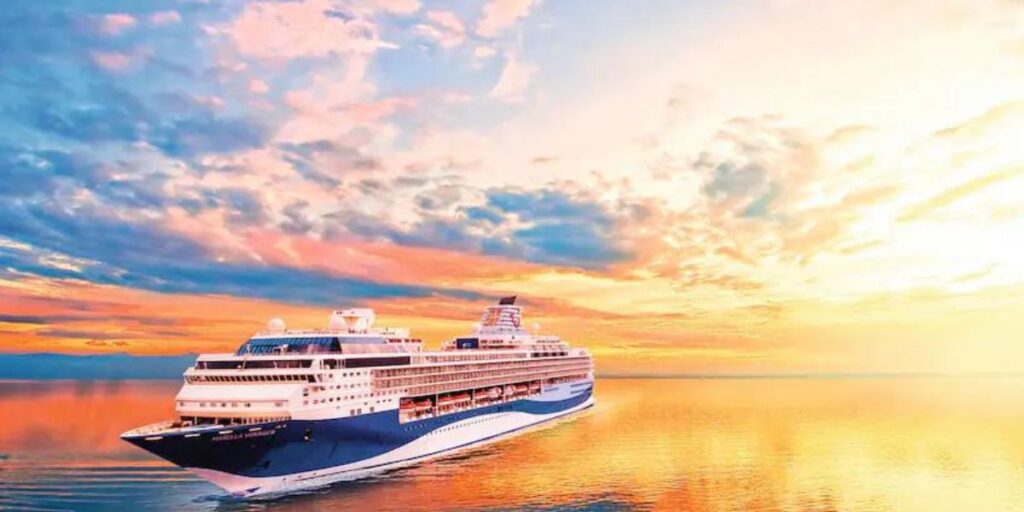 In this guide, I'll tell you everything you need to know about Marella Voyager – her history, the typical experience onboard, and where she's sailing.
Marella Voyager – Facts & Stats
Despite being a sister ship of Marella Explorer and Marella Explorer 2, Marella Voyager isn't an identical copy of either, and is the largest of the trio in terms of internal volume. But in reality, she is very close in size and design to the Marella Explorer, with only a few minor differences between them.
She has an internal volume of 77,303 gross tons, and accommodation for up to 1,912 guests. She is 264 metres long (866 feet) and she has 14 decks in total, 10 of which are passenger-accessible.
Here's how Marella Voyager compares to the other ships in the Marella Cruises fleet:
| Ship | Year Built | Size (gross tons) | Passenger capacity | Length | Beam/width | Total Decks |
| --- | --- | --- | --- | --- | --- | --- |
| Marella Voyager | 1997 | 77,303 | 1,912 | 264m / 866ft | 32m / 106ft | 13 |
| Marella Explorer 2 | 1995 | 71,545 | 1,814 | 248m / 814ft | 32m / 105ft | 14 |
| Marella Explorer | 1996 | 76,522 | 1,924 | 260m / 852ft | 32m / 106ft | 13 |
| Marella Discovery 2 | 1995 | 69,130 | 1,836 | 264m / 866ft | 32m / 105ft | 11 |
| Marella Discovery | 1996 | 69,130 | 1,830 | 264m / 866ft | 32m / 105ft | 11 |
Marella Voyager History
As with all other ships in the Marella Cruises fleet, Marella Voyager is not a brand new ship, but instead, she has a history of sailing for other cruise lines first.
Marella Voyager's previous name was Mein Schiff 2, but before that she had a couple of other names, starting out in 1997 as MV Mercury, the third ship in the Century Class for Celebrity Cruises.
Her sister ships Celebrity Century and Celebrity Galaxy have also joined the Marella Cruises fleet prior to Marella Voyager. Celebrity Galaxy was the first to join, becoming Marella Explorer in 2018.
Celebrity Century had transferred to Sky Sea Cruise Line by this point and was sailing as SkySea Golden Era, but she then joined Marella to sail as Marella Explorer 2.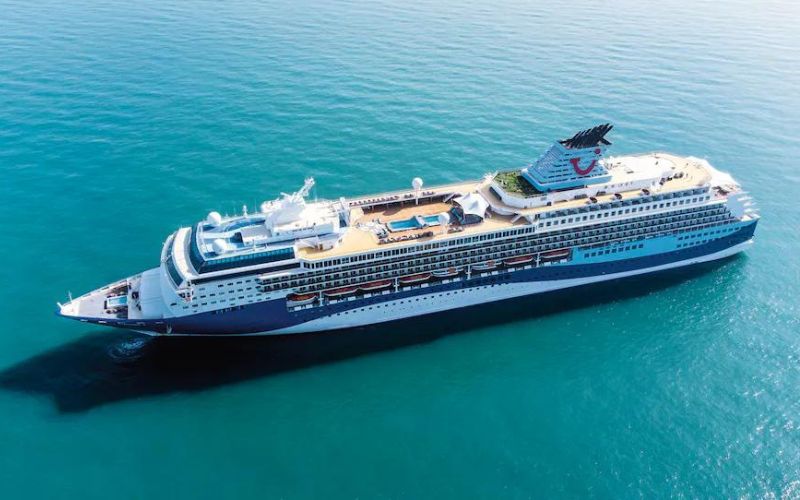 But back to MV Mercury – in 2008, her name was slightly changed as all of the ships sailing for Celebrity Cruises had "Celebrity" added to their name, so she became the Celebrity Mercury – but only for three years.
For in 2011, she was transferred to TUI Cruises where she became the second ship for the fleet, named Mein Schiff 2. She changed name again in 2019, becoming Mein Schiff Herz ("My Ship Heart") before she was retired from the TUI Cruises fleet in 2022, ready to debut for Marella Cruises in June 2023.
As with all of the ships sailing for Marella, she has undergone extensive renovation before making her debut.
Marella Cruises carefully picks ships that have been extremely popular with some of the biggest cruise lines in the world and gives them the due care they deserve so that they continue to wow guests for many more years to come.
Marella Voyager – Cabins
There are 952 cabins on Marella Voyager in total, including a mix of Inside, Outside and Balcony Cabins along with Suites. All cabins are comfortable and have been updated ahead of the ship's launch for Marella Cruises, so the decor is contemporary even if a simple style has been adopted.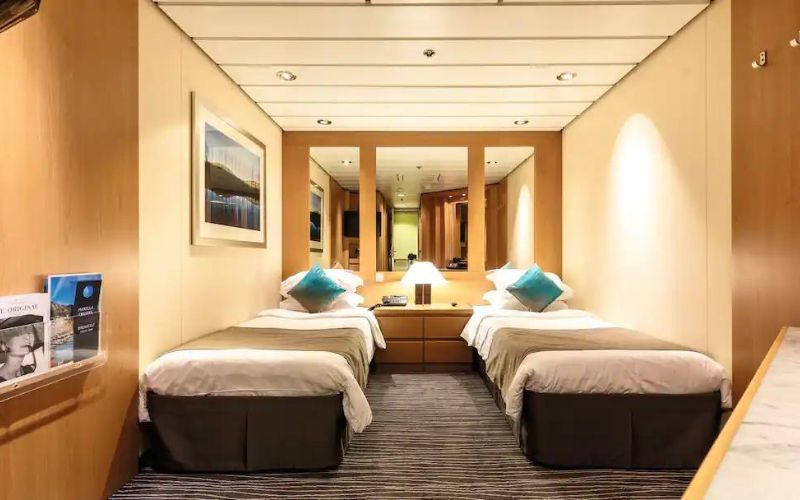 The cabins are all air-conditioned and all come with a flat-screen TV and a hairdryer as standard, along with a safe and wardrobe space for storage. As Marella Cruises is primarily aimed at the British market, cabins also come with tea and coffee-making facilities – something which is certainly not common on other cruise lines.
The full range of cabins you can book on Marella Voyager is as follows:
| Cabin | Sleeps | Deck Locations | Size (square feet) |
| --- | --- | --- | --- |
| Inside Cabin | 2 | 4, 5, 8, 9, 10, 12 | 172 |
| Single Inside Cabin | 1 | 4, 5 | 172 |
| Family Inside Cabin | 5 | 8, 10 | 172 |
| Outside Cabin | 2 | 4, 5, 8, 9 | 183 |
| Single Outside Cabin | 1 | 4, 5 | 183 |
| Balcony Cabin | 2 | 8, 9 | 237 (including balcony) |
| Balcony Cabin Large | 4 | 9, 10, 12 | 269 (including balcony) |
| Family Balcony Cabin | 5 | 8, 10 | 269 (including balcony) |
| Balcony Junior Suite | 3 | 10, 12 | TBC |
| Executive Suite | 4 | 10 | 377 (including balcony) |
| Voyager Suite | 4 | 10 | 377 (including balcony) |
Premier Service with Marella Cruises
Certain cabin types – specifically the three suites and the Family Balcony Cabin – come with Premier Service.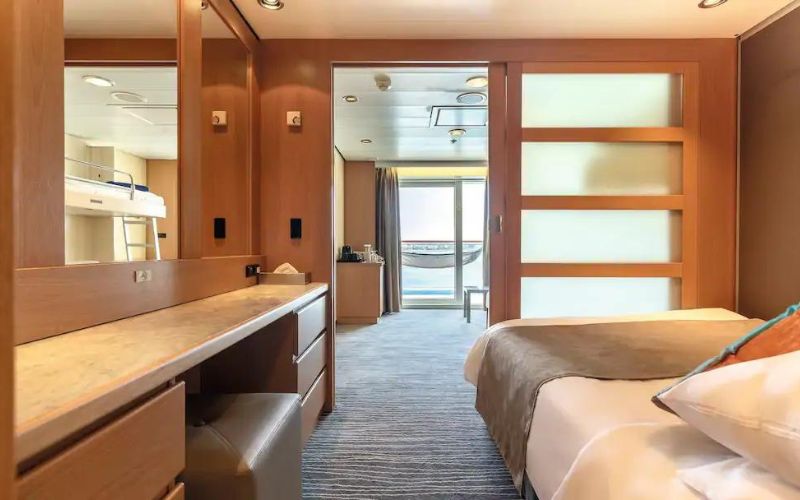 Premier Service is essentially the same thing as suite perks with other cruise lines – extra benefits that you can enjoy as part of your fare for staying in one of these rooms.
The Premier Service on Marella Voyager isn't super extensive but it does come with some nice features:
A free pressing service – up to 3 items pressed in your first 24 hours on the ship
Free continental breakfast in bed – one per week
Marella Voyager – Bars & Restaurants
Marella Voyager is a ship offering plenty of choices when it comes to dining and enjoying a drink. She may not be the biggest ship on the ocean waves, but she still has 16 restaurants and 10 bars that you can enjoy during your cruise.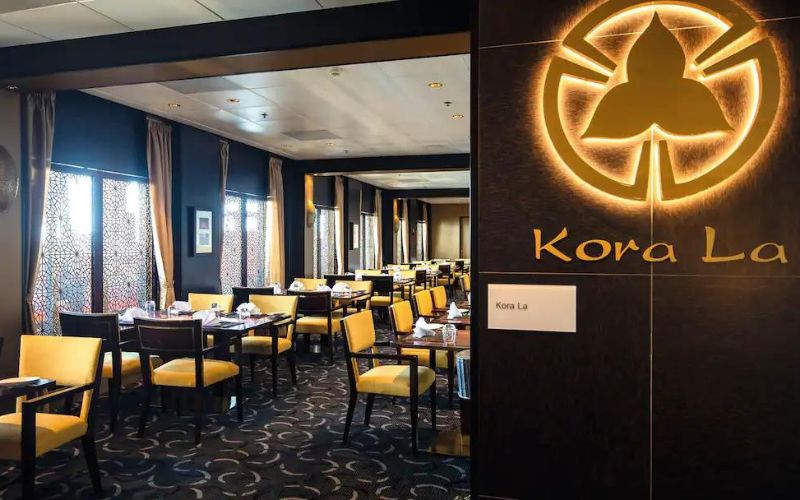 Here's a look at some of the dining highlights of the ship:
Abuela's
This is the ship's Mexican restaurant, serving a range of favourites including tacos and nacho dishes. Open for lunch and dinner.
Platter
As the name suggests, this is a restaurant that offers a range of sharing platters, including meats, cheeses and vegetable boards. Open from late afternoon and primarily serving dinner, this restaurant has an additional charge.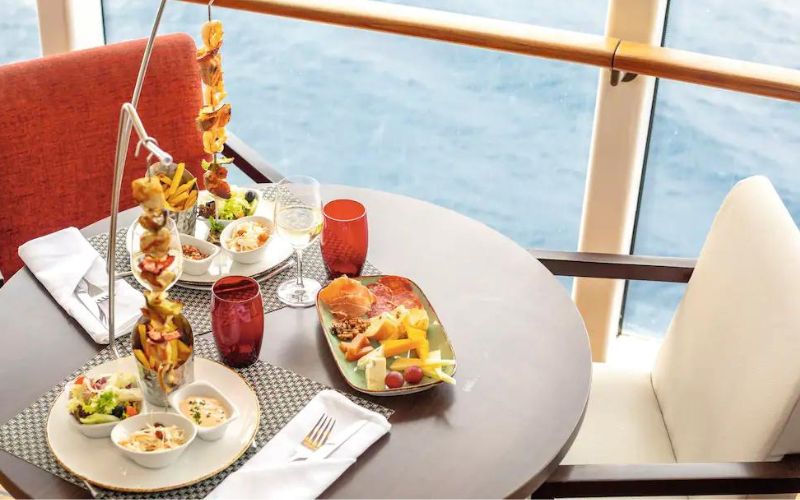 The Kitchens
This is Marella Voyager's food hall, with 8 different stations including Gravy Boat (serving traditional roast dinners), Athenas (Greek-style pitta dishes) and Banyan Leaf, a curry station.
Snack Shack
Open throughout the day, the Snack Shack offers various snack dishes. It's situated poolside so you don't have to give up your lounger to get a bite to eat.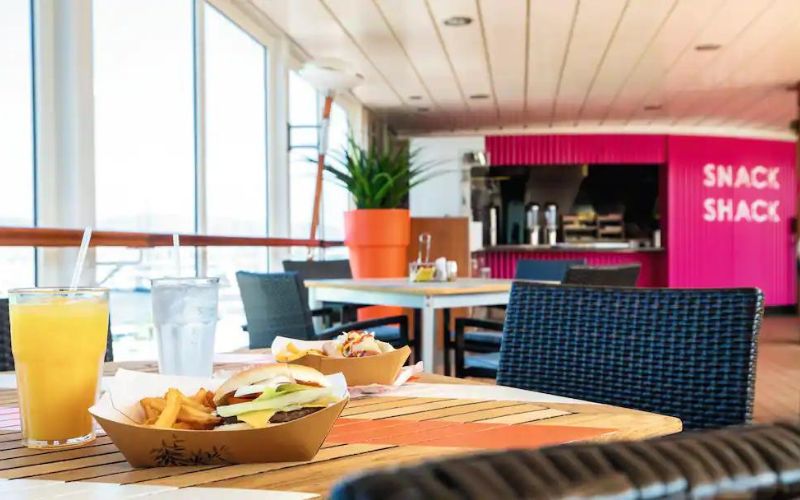 Vista
Situated within Latitude 53, Vista becomes a classical Italian restaurant during dinner hours, with dishes made using authentic Italian ingredients.
Surf & Turf
Surf & Turf is the ship's main steak and seafood restaurant, also serving a selection of chicken and lamb dishes. Reservations are recommended and an additional charge applies.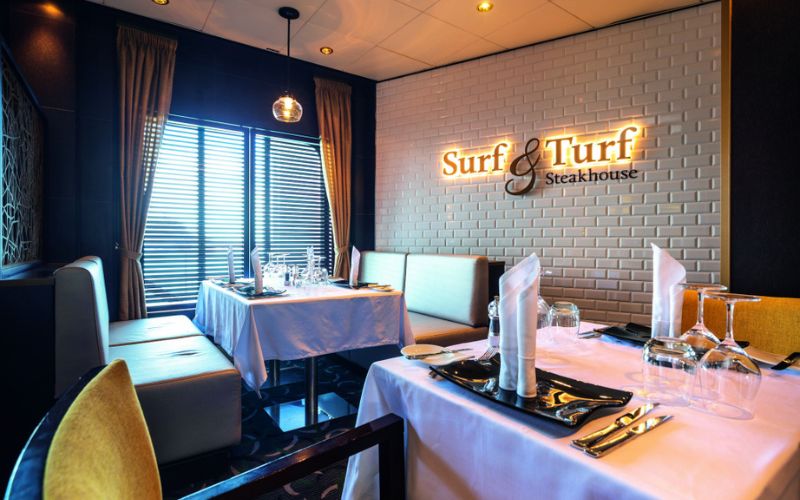 Latitude 53
Latitude 53 is the main dining room of the ship, open for breakfast, lunch and dinner. Split across two decks, it offers a wide-ranging menu of favourites.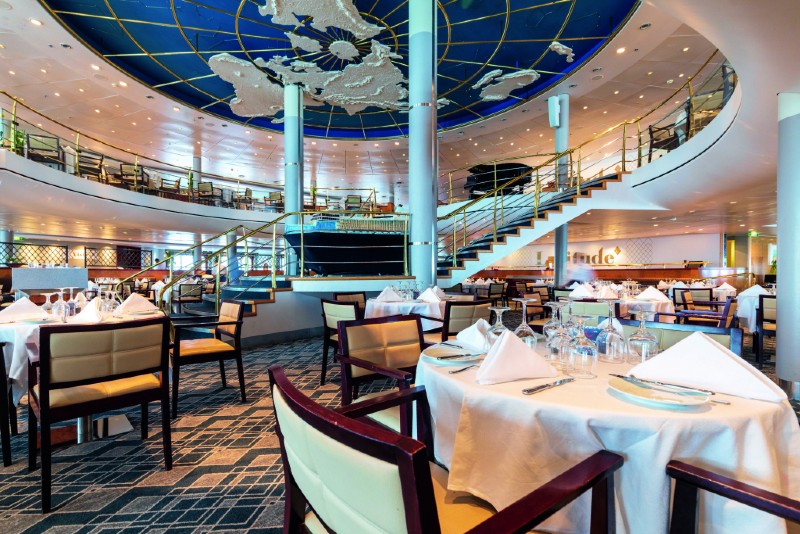 Silver Fork
Exclusive to Marella Voyager, Silver Fork offers classic British cuisine with a modern twist. This is a speciality restaurant so extra charges apply and reservations are recommended.
Nonna's
Nonna's is a pizza restaurant that's open for lunch and dinner. Salads and calzones are also available.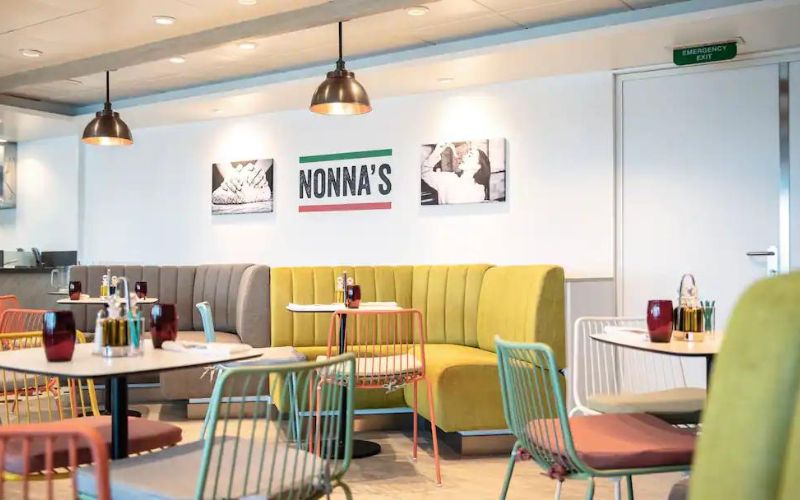 Kora La
A favourite from prior Marella ships, Kora La is a pan-Asian speciality restaurant serving an extensive selection of dishes from across the continent. An extra charge applies.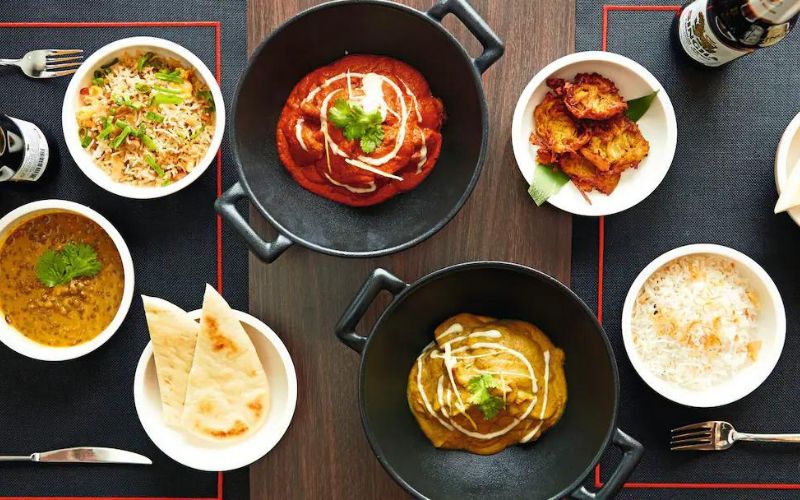 Marella Voyager – On Board Activities
Marella Voyager offers plenty of activities to keep you entertained during the day and at night on your cruises.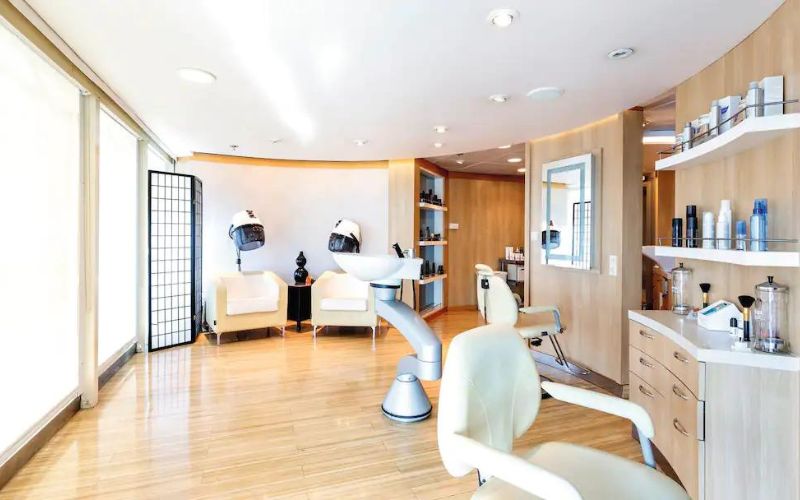 During the day you can enjoy:
A swimming pool with two whirlpools
Mini golf on the top deck
Shopping, including jewellry, fashion and souvenirs
Jogging track
Photo studio
The cinema, showing Hollywood classics and the latest releases
Arts & crafts activities
Spa and beauty salon treatments
A fully-equipped gym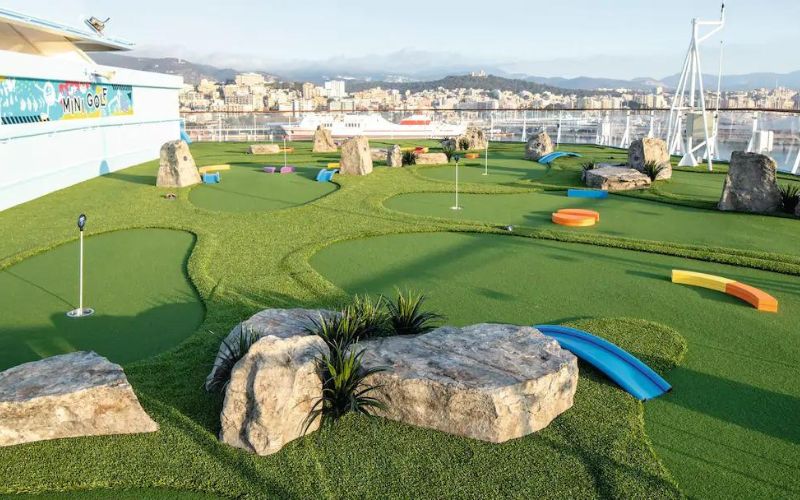 At night you can enjoy:
The Broadway Show Lounge, with two performances every evening
Live music and entertainment in The Arts House
Interactive games, quizzes and music performances at the Squid and Anchor British pub
Electric Rooms Lounge with an LED dancefloor
Casino with various games tables, including roulette and baccarat
Relaxing bars to enjoy a quiet drink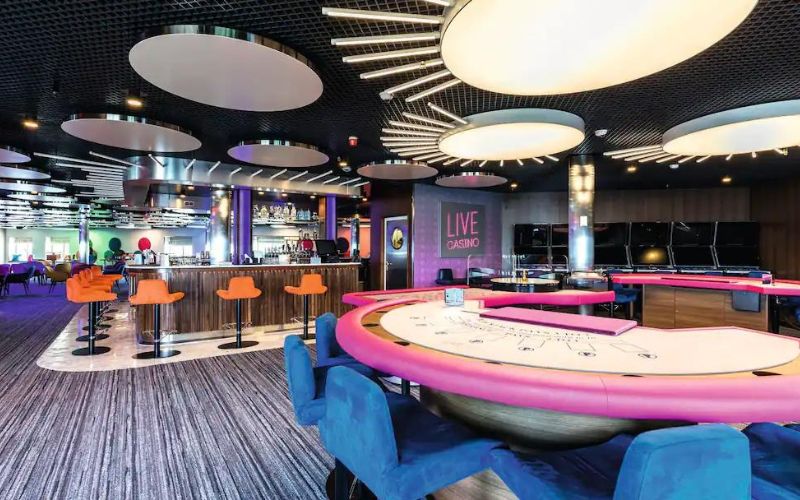 Kids aren't excluded either – there are three kids clubs on the ship:
Mini M Club, for babies and toddlers
M Club, aimed at younger children with daytime and evening activities
Hideout, the teens and older kids' hangout space with organised events during peak season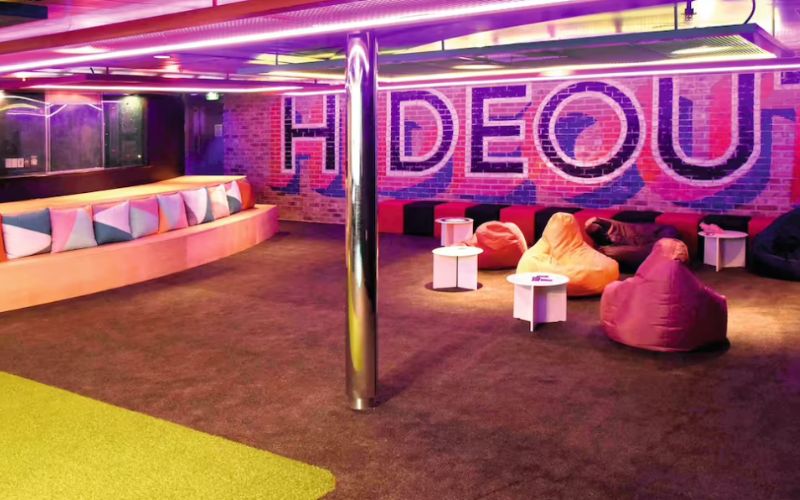 Marella Voyager – Itineraries
Marella Voyager will be positioned in the Mediterranean during the summer season, before crossing the Atlantic to offer Caribbean cruises in the winter months.
Her Mediterranean itineraries all begin at Palma de Mallorca, with a selection of 7-night and 10-night cruises you can choose from. The Western Med is always the focus, so expect to visit ports such as Marseille, Tarragona, Naples, Barcelona and Civitavecchia (the port for Rome).
Caribbean itineraries are based out of Bridgetown in Barbados, with two main itineraries to choose from. A Taste of the Tropics visits islands such as Guadeloupe, Tobago and Grenada, while Tropical Delights heads to Curacao Island, Aruba and Bonaire.
FAQs
Is Marella Voyager a brand new ship?
Marella Voyager is not a brand new ship – she was first launched in 1997 and has served under Celebrity Cruises and TUI Cruises before transferring to Marella Cruises in 2023. She has been given a full refurbishment ahead of her relaunch as Marella Voyager.
What was Marella Voyager before?
Marella Voyager first launched as MV Mercury, before she was renamed Celebrity Mercury as part of a rebrand for Celebrity Cruises. She was then re-christened as Mein Schiff 2 when she sailed for TUI Cruises.
To Conclude
Marella Voyager's debut for Marella Cruises is highly anticipated, giving the cruise line another great ship that's packed with entertainment options and dining choices. She may be a mid-sized ship compared to the super-ships sailing for other cruise lines, but she certainly isn't dull or old-fashioned.
Her tasteful renovation and exciting itineraries around the Med and Caribbean make her a great choice for your next cruise, especially with Marella's all-inclusive fares.
If you're considering a cruise with Marella Cruises make sure you check out all the things to love about the cruise line too – there are some things that may surprise you.
You'll find more information about Marella Voyager on the Marella Cruises website.
NEW DEALS JUST RELEASED!
Don't miss the latest Marella Cruises offers…
Related Posts: