There's a good chance that you or someone in your cruise party has Snapchat installed on their phone, especially if you're travelling with the family.
And you might want to know whether it's something you can use on a cruise – after all, people can be glued to it when not on holiday, and a total Snap detox might not be possible!
Let's take a look.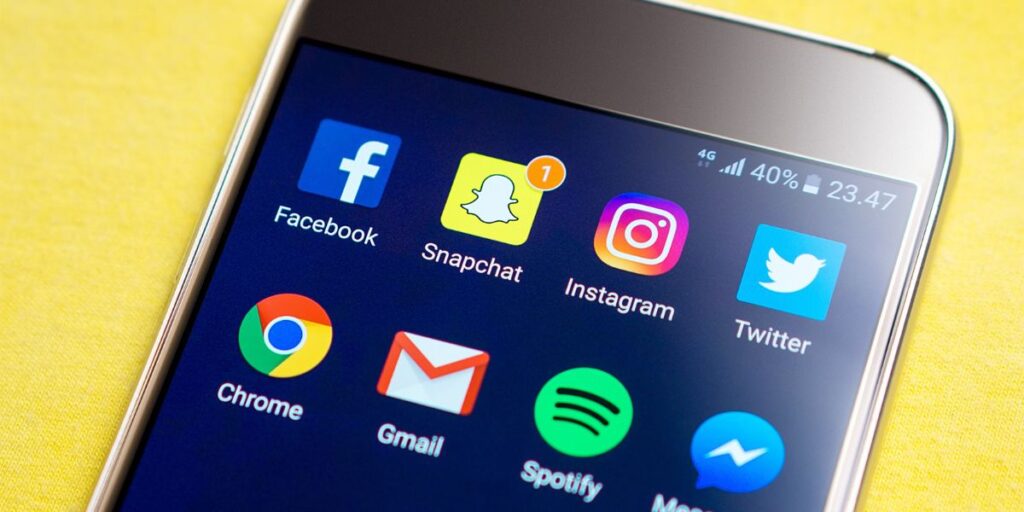 Why use Snapchat on a cruise?
Snapchat has its uses on a cruise ship – it's a good way of sharing what you're doing with your friends and family, keeping tabs on what's happening with your friends, and also arranging meetups with other passengers onboard.
That's actually one of the best uses for it, especially for teenagers – the option to chat with other teens on the ship, get to know them (before you sail) and then be able to meet up as soon as the cruise begins, instead of needing to wait a few days to make friends.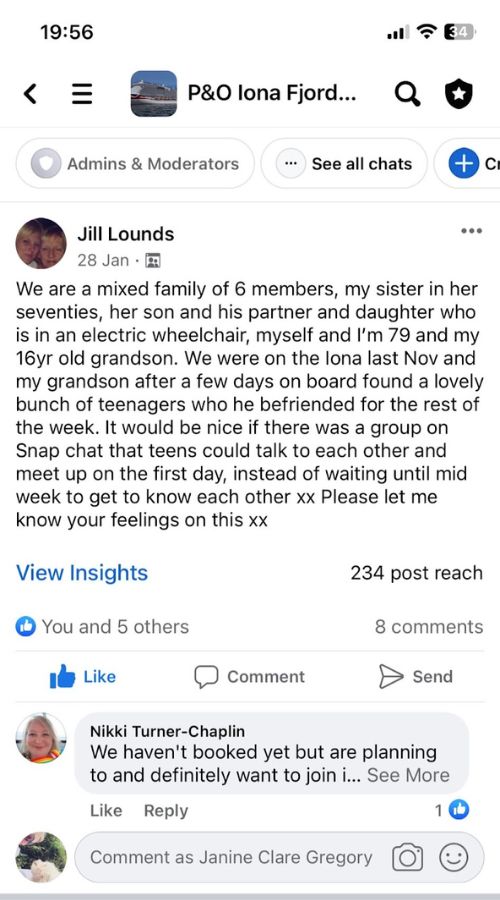 However, Snapchat doesn't have the option to search for groups that you can join beforehand. So if you or your teen wanted to set up a group chat for their cruise, they'd probably need to use another social media platform like Facebook, or a forum like Cruise Critic, to find groups or threads for their cruise.
And then they could share the Snapchat group invite in those groups, so that others can join and spend the time leading up to the cruise chatting and swapping Snaps back and forth.
Just be aware that if you start a Snapchat group chat and share the invite publicly on Facebook or Cruise Critic, anyone with Snapchat could join. So if it's a group for your teens, either you or your teen should be vetting those who join to make sure they're also teenagers too.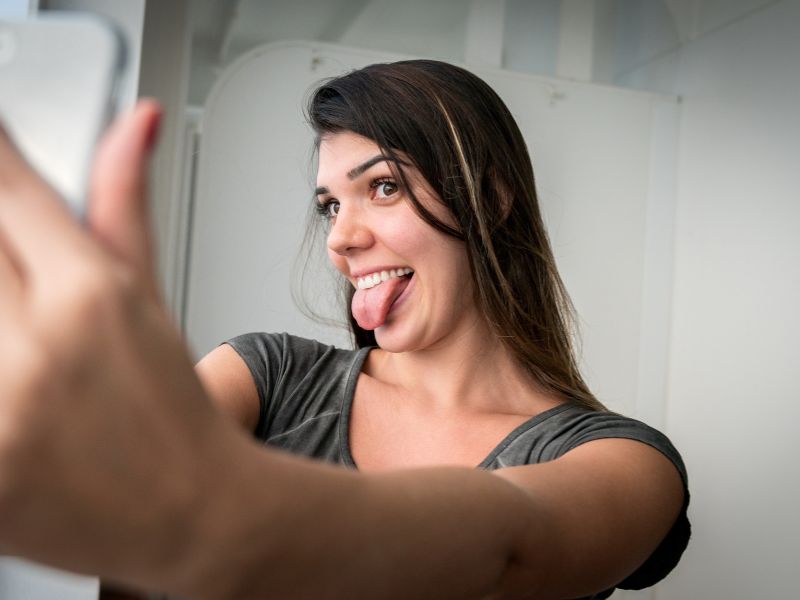 Does Snapchat work on a cruise?
Snapchat should work on a cruise, as long as you have some connection to the internet. Cruise lines don't ban Snapchat, but you'll need a reliable internet connection in order to be able to watch videos or upload your own content.
Even if you're only planning on using the app to message people, you still have to be online in some form. And there may be restrictions on which apps you can connect to, depending on how strong your internet connection is. Sometimes they just won't open.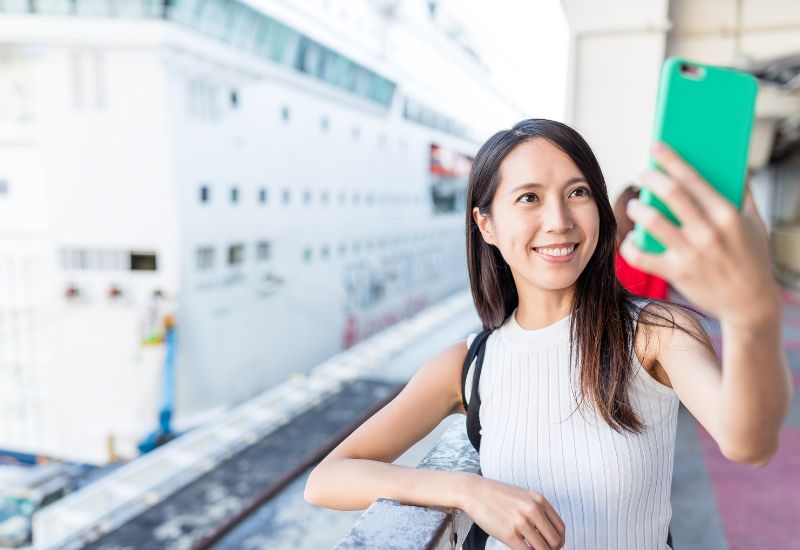 Can you use the cruise ship's WiFi to access Snapchat?
You can usually connect to Snapchat if you've bought a WiFi package on your cruise ship. It depends on your chosen package though, as some cruise lines offer a very basic entry-level package which wouldn't be suitable for Snapchat use.
Cruise ship WiFi varies depending on each cruise line, and a lot of ships offer a tiered system. You can pay less for a more basic connection, or upgrade to a premium internet speed for a higher price.
And on the most basic internet packages, Snapchat might not work. Even if you're only planning to use it to send written messages to a group, the app may be blocked from opening if your connection's not strong enough. Sometimes the cruise line's WiFi will also block certain apps, depending on your chosen package.
If you get on the ship and find that Snapchat isn't working or it's too slow, and you really want to use it, you might need to upgrade to a premium plan.
Does Snapchat work on a cruise without a wifi package?
Snapchat will work on a cruise when you don't have a WiFi package, but only while you're in port and able to connect to a phone internet data connection. Be aware that if you do this in international ports, you could be charged high rates for data use.
Suggested read: How to Avoid Roaming Charges on a Cruise
Snapchat needs an internet connection of some sort – either WiFi or mobile data – so if you're in the middle of the ocean and you don't have a WiFi package, you won't be able to use it. You can open it, but it won't work.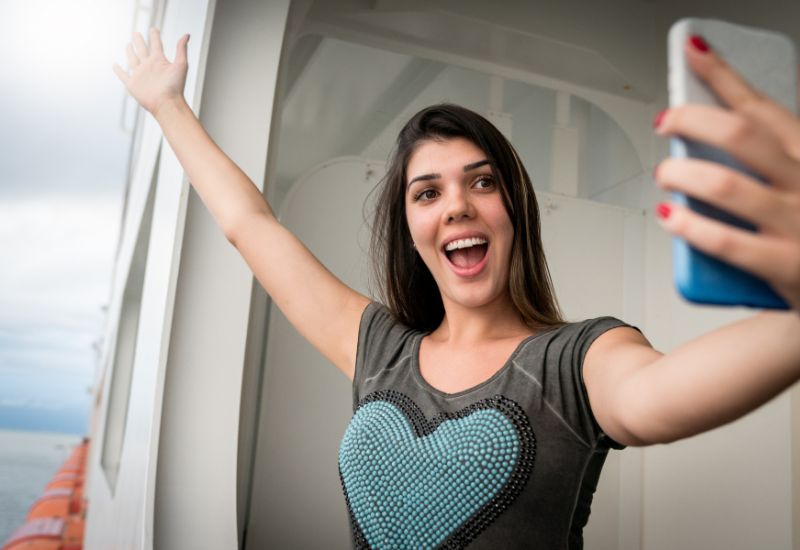 Can you use Snapchat on a Disney cruise?
You'll be able to use Snapchat on a Disney cruise, provided you've bought the Basic Surf package or better. The Premium Surf package will be more reliable, but the Stay Connected WiFi package isn't suitable for Snapchat or other social media apps.
Can you use Snapchat on a Carnival cruise?
You can use Snapchat on a Carnival cruise as long as you've signed up for Carnival's WiFi package. You only need the most basic package with Carnival – their Social WiFi package is designed for social media apps. However, it will be more reliable with a Premium package.
Can you use Snapchat on a Royal Caribbean cruise?
You can use Snapchat on a Royal Caribbean cruise. If you're only sending messages, you should be fine with a Voom Surf Voyage WiFi package. If you plan on sending photos and videos, you'll need to upgrade to a Voom Surf + Stream Voyage package.
Are there Snapchat features that won't work or will work differently on a cruise ship?
It's worth bearing in mind that some features of Snapchat may not work well on a cruise ship, and others won't work at all.
Generally, sending snaps should work fine depending on your internet speed, but it may take a few goes to get something to work. It'll be inconsistent, because the WiFi is generally pretty inconsistent on a ship, unless you've chosen the best package.
Can you use Snapchat's location features/geofilters on a cruise ship?
Snapchat's location features and geofilters won't typically work while you're at sea – you need to have a recognisable location that you can assign for the feature to work.
Geofilters will work in a cruise port, but be aware that they can be very expensive compared to regular filters!

Final word
Snapchat will generally work on a cruise ship, provided you've paid for a fast enough internet connection.
But to make the most of it, you'll probably need to set up a group in advance, and then post an invite to that group on a Facebook group or Cruise Critic forum thread for your sailing, inviting others to join.
Some cruise lines have their own messaging apps too – but if your teens just love using Snapchat, and want their own group to stay in touch, then just make sure you pay up for that speedy WiFi access.
Related Posts: