There are a number of reasons why you might want to consider opting out of gratuities on your Carnival cruise.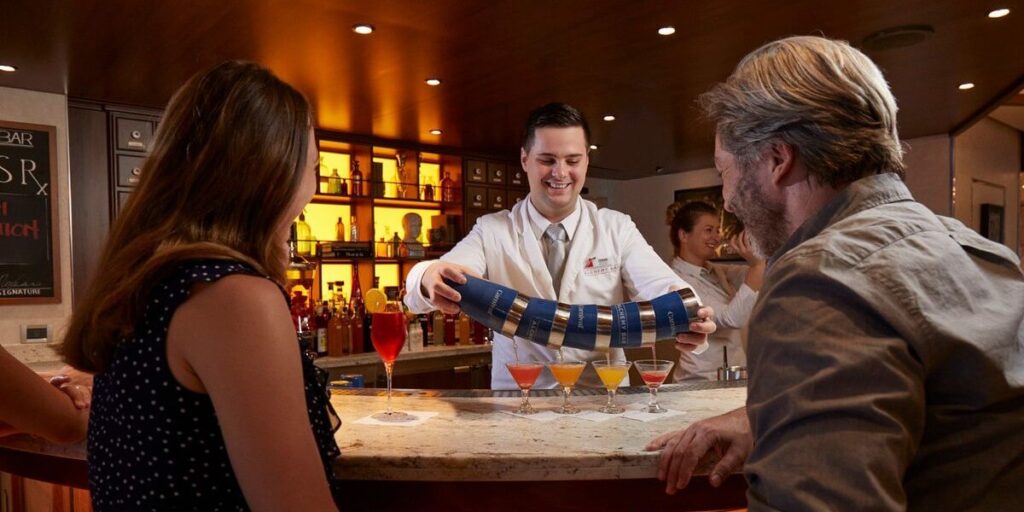 It might be that your budget is super-stretched, or you're not happy with the levels of service you've received. Perhaps you think that the gratuities are too expensive, or you may just not be used to the idea of tipping people.
A common thing that people say is that they prefer to tip cash instead of paying the automatic tips.
So – Can you opt out of your gratuities?
In this guide, I'll not only explain how you can opt out of your gratuities, but I'll also make it clear why you shouldn't.
Are Carnival gratuities optional?
Carnival gratuities are not optional, in that they are automatically added to your account. They can be removed, but only if you visit the Guest Services desk on the ship and ask them to take them off your account. Otherwise, you are expected to pay.
Carnival Cruise Line isn't going to make you jump through a huge number of hoops to get the gratuities removed, but they will ask you your reasoning, and they will explain the impact of your decision.
However, if you are adamant that you want them taken off your cruise account, you can opt out of paying them provided you make sure they are removed from your account.
Are gratuities mandatory on Carnival cruises?
Carnival's gratuities make up a considerable portion of the salary for the crew on the ship. They are added to all guests' accounts but can be removed at Guest Services. If you disembark the ship without asking for them to be removed, you will be charged for them.
Generally, your cruise account is settled while you're on the ship, but the point is that if you choose to disembark and then realise afterwards that you've paid gratuities, and you didn't want to, it's too late. By that point, you've been charged and you can't get a refund.
But broadly speaking, gratuities are not mandatory. Yes, they will be added to every guest's Sail & Sign account, unless you've prepaid them, but you have to go and ask for them to be taken off if you don't want to pay for them.
How much are gratuities on Carnival in 2023?
For Carnival cruises sailing before 1 April 2023, gratuities cost $14.50 per person, per day for standard cabins and $16.50 per person, per day for suite guests. These gratuities rise to $16 for cabins and $18 for suites for all sailings from 1 April 2023 onwards.
Gratuities are applied to all guests, including children – only those aged under 2 are exempt. So if you're travelling as a family group of 4 or 5, expect to pay the per-person amount for everyone.
That means a 7-night cruise for a family of four will cost $448 in gratuities. Eek!
It might sound like a lot – especially if your cruise fare was quite cheap – but remember that this is covering the excellent service that you all receive onboard.
And not just from the crew you deal with on a daily basis, but from everyone on the ship you don't see too, who are working hard in the background to ensure your cruise is the best it could be.
It is worth noting though that there are some additional gratuities automatically added to certain purchases on a Carnival ship. An 18% service charge is applied to any drinks you buy, any speciality restaurants you visit, and some room service orders.
These aren't covered by your daily gratuities on your account, even if you choose to prepay them.
Can you opt out of gratuities on Carnival Cruise?
You can opt of paying gratuities once you are onboard your ship, by speaking to the team at Guest Services. You can remove them from your account once they have been added, which happens on the second-to-last day of your cruise.
If you want to remove or reduce your gratuities, you need to visit the Guest Services desk. Explain your decision to them, and expect to be asked questions about the standard of service you have received.
The team will likely also explain to you the ramifications of your decision – because removing gratuities does have a significant impact on how much the crew members make. If you still wish to go ahead with it, then the team will remove them from your account and you won't need to pay for them.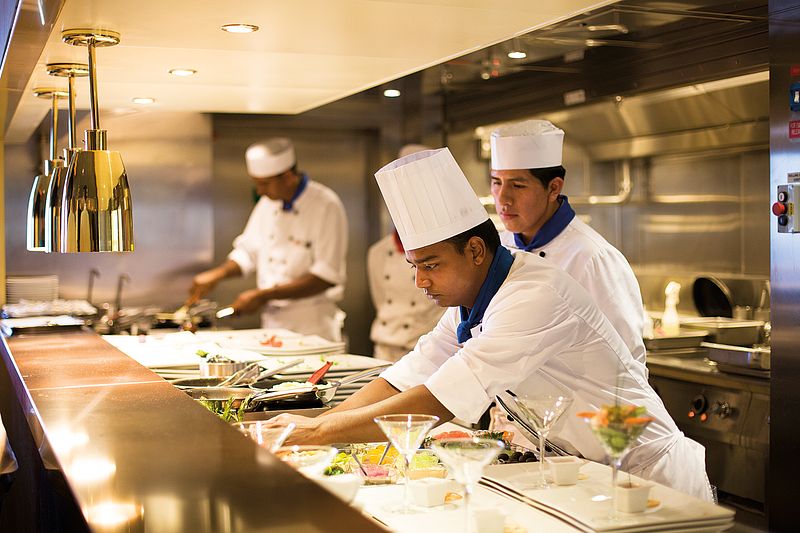 But, should you?
I can't stress this enough – You really shouldn't opt out of paying your gratuities!
Carnival is an American cruise line, and so tipping is a big part of the culture for the company, even if most of the crew are hired from overseas.
If you opt out of tipping, then you're depriving the crew of money they likely need.
And while yes, there are thousands of people on a ship, they will still feel the effects if only a handful were to opt out of paying.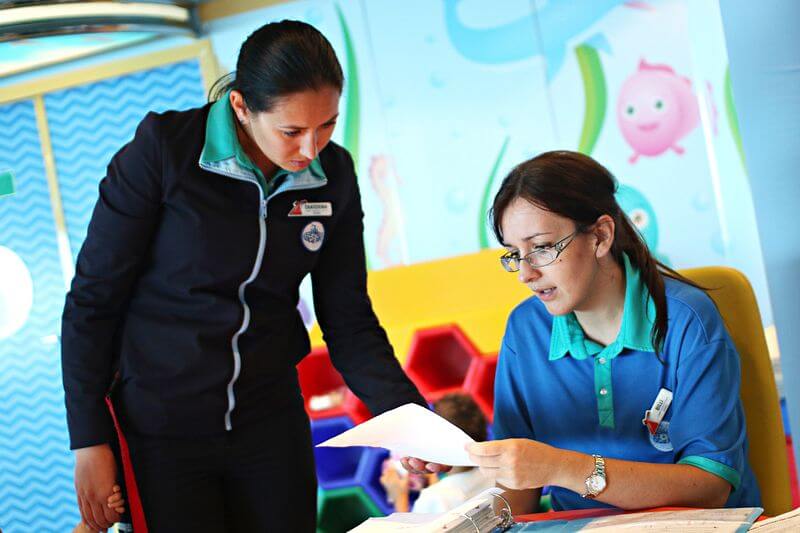 As one cruiser said in response to whether you can opt out of gratuities:
"Opt out meaning pre-paying the gratuities? I believe you can. However, if you plan on not tipping those who give you an enjoyable vacation is a very mean and cruel thing to do. Ship's employees are paid very little and tips make up the majority of their pay. They usually send almost all of their money home to support their families. I like to tip well for exceptionally great service. I know that in some cultures tipping is frowned upon but that's a whole different story."


You also shouldn't choose to remove gratuities from your account if you're planning on giving cash instead.
Yes, it is nice to give cash to crew members that have earned a reward if they serve you really well, but doing that instead of paying gratuities means you're depriving all of the crew members behind the scenes from their share.
You're hardly likely to walk into the kitchen to pay the cooks, are you? Or down to the crew laundrette to tip the people washing your bedding?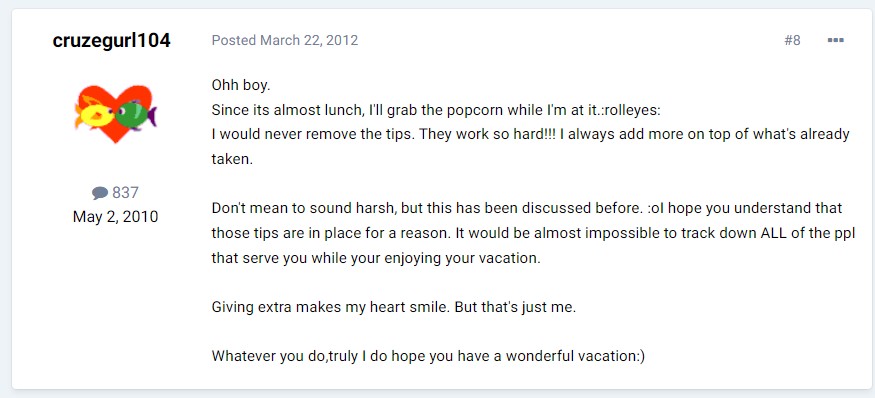 One cruiser put it very eloquently when she said: "I hope you understand that those tips are in place for a reason. It would be almost impossible to track down ALL of the people that serve you while you're enjoying your vacation."
I understand that, if you're upset at the service you've received, you might not want to pay gratuities. But try to remember that the crew are typically trying their very best.
And while you can reduce your gratuities, you can't exclude certain people. If a waiter was rude, you can't say that you don't want your tips going to them. The reduced amount would be split equally, as normal.
If something goes wrong, try to resolve it with Guest Services – that's their job, to make sure your cruise is all smooth sailing.
But think twice before you ask to remove gratuities because you'll be impacting the crew quite harshly, especially those people behind the scenes who don't ever get cash tips.
Can Carnival onboard credit be used for gratuities?
You can use onboard credit on your Carnival cruise towards your gratuities if you want to. If your cruise booking includes onboard credit, and you don't plan on drinking a lot or booking speciality restaurants, it can be a good way to make sure the staff get paid without you spending your own money.
You can only do this if you pay your gratuities on the ship though. If you wanted to prepay your gratuities before you cruise, you can't apply onboard credit to them.
Read more: 12 Ways to Use Your Carnival Onboard Credit Like a Pro
A lot of cruise bookings will include onboard credit – either as a special offer when you book, or because you're a shareholder, or if the price of your cruise drops once you've already paid.
People will often use it to treat themselves to speciality dining or to some cocktails, but if you're happy eating in the included restaurants and you have a drinks package, then putting it towards your gratuities is a good idea.
Is it better to prepay gratuities or pay them at the end of the cruise?
Whether it's better to prepay your gratuities before you sail, or pay for them using your Sail & Sign card on the ship, usually depends on whether you want to pay for them with onboard credit.
If you do, then you should pay for them at the end of your cruise. You can't use onboard credit if you're prepaying.
Otherwise, the choice is yours but most people tend to prepay – it's one less thing to pay for on the ship, and it means you can budget for your cruise more effectively.
Read more: Carnival Prepaid Gratuities: Worth It Or Not?
Whether you choose to prepay before you sail or pay on the ship, both options are miles better than opting out.
Final word
I would always pay the gratuities on a cruise, even if I felt like some things had gone wrong. If someone has provided excellent service, such as my cabin steward, then I will tip them extra in cash as well.
If you have a bad experience with a waiter or room steward, it's not really fair to then opt out of paying gratuities, since it impacts so many of the crew.
But yes, technically it is possible if you want to. Just make sure you do so before you get off the ship. Otherwise, it's too late.
Related Posts: