A-ROSA river cruises offer a fantastic option for families who love to explore interesting European cities on holiday. Each luxury A-ROSA river ship is like a floating hotel, transporting you from one exciting destination to the next.
Whilst most other river cruise holidays are aimed at adults, A-ROSA cruises are specially designed with families in mind.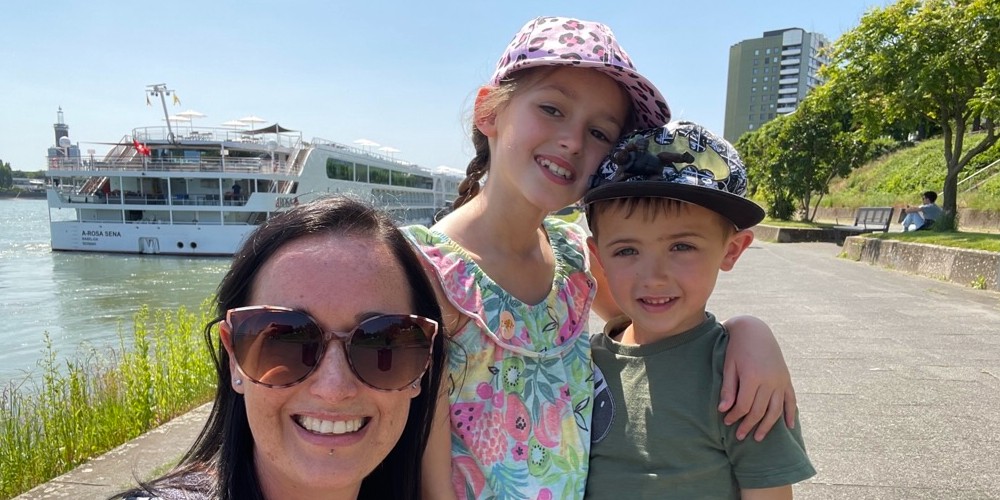 I took my kids on the A-ROSA Sena for a week and we had the best time! I wish that more families, especially British families, knew what a good option this is. Because it really is, and it's such a shame that more people don't think of a river cruise when planning a family holiday.
So, read on to find out why you should consider A-ROSA family cruises for your next adventure…
1. The Great Choice of Ships and Destinations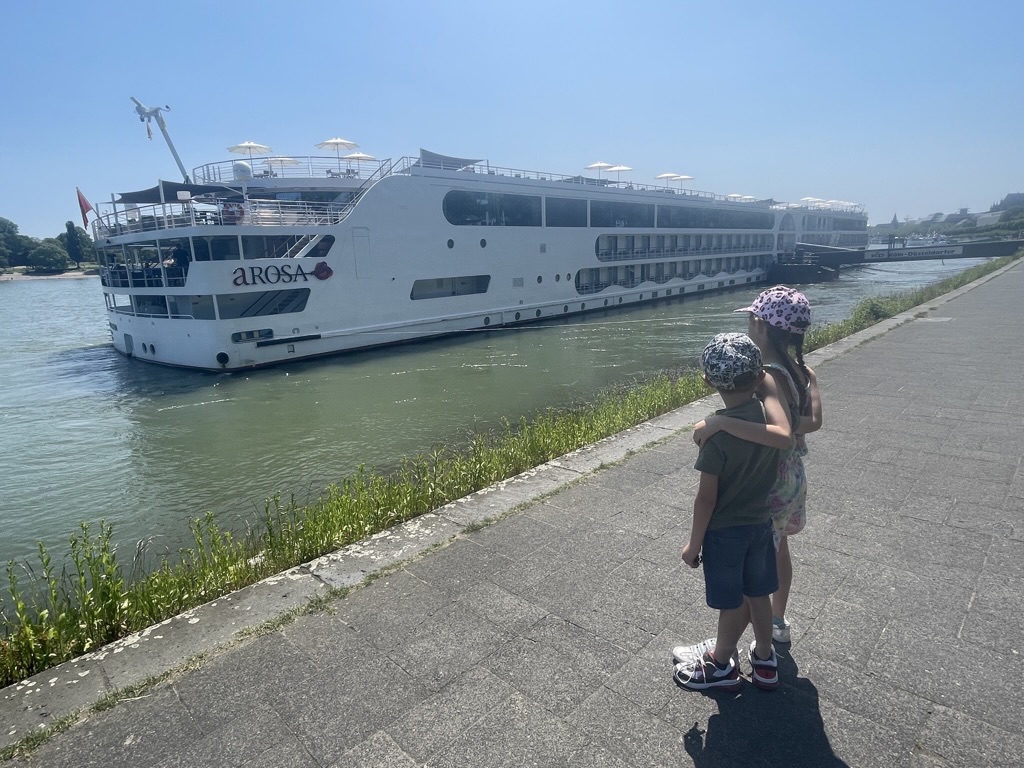 A-ROSA has 14 river cruise ships, with two more joining in 2024. Being a German-owned company, five of these ships have German as the only onboard language. However, the rest are international ships. These have both English and German spoken on board and an international host on hand to help. A lot of A-ROSA reviews mention how helpful the crew are, too!
A-ROSA's international ships sail on five European rivers:
The Douro: A-ROSA ALVA
The Danube: A-ROSA BELLA, A-ROSA DONNA, A-ROSA FLORA, A-ROSA MIA and A-ROSA RIVA
The Rhine: A-ROSA ALEA*, A-ROSA AQUA, A-ROSA BRAVA, A-ROSA CLEA*, A-ROSA FLORA, A-ROSA SENA and A-ROSA SILVA
The Seine: A-ROSA VIVA
The Rhone / Saone: A-ROSA LUNA and A-ROSA STELLA
You can choose from short three- or four-night city break cruises or longer seven- and ten-night cruises for a memorable family holiday.
*It's worth noting that the two new ships to the fleet – A-ROSA ALEA and A-ROSA CLEA, will only sail the Rhine for the 2024 cruise season. In 2025, one will offer cruises on the Seine will the other will sail on the Gironde and Garonne rivers near Bordeaux, opening up more cruise options for the cruise line.
2. Kids Cruise Free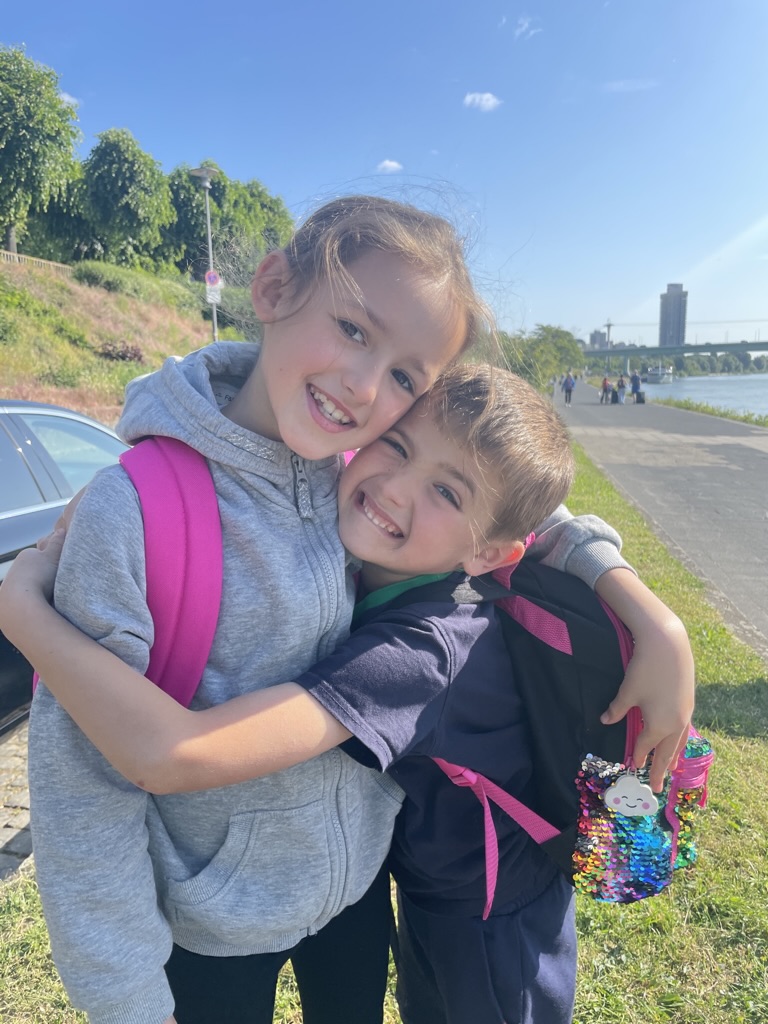 On A-ROSA cruises, you don't pay anything for children aged 15 years and under! One child can cruise free for every paying adult.
Most other river cruise lines charge the full adult fare for children, which makes A-ROSA a great value option for families.
It's important to note that the kids cruise free offer applies to the cruise only, you must still pay for flights or trains to get to the ship. Also, it doesn't apply to Douro river cruises as this ship is much smaller. On this river, a 25% discount is offered for children.
3. Family Cabins Are Available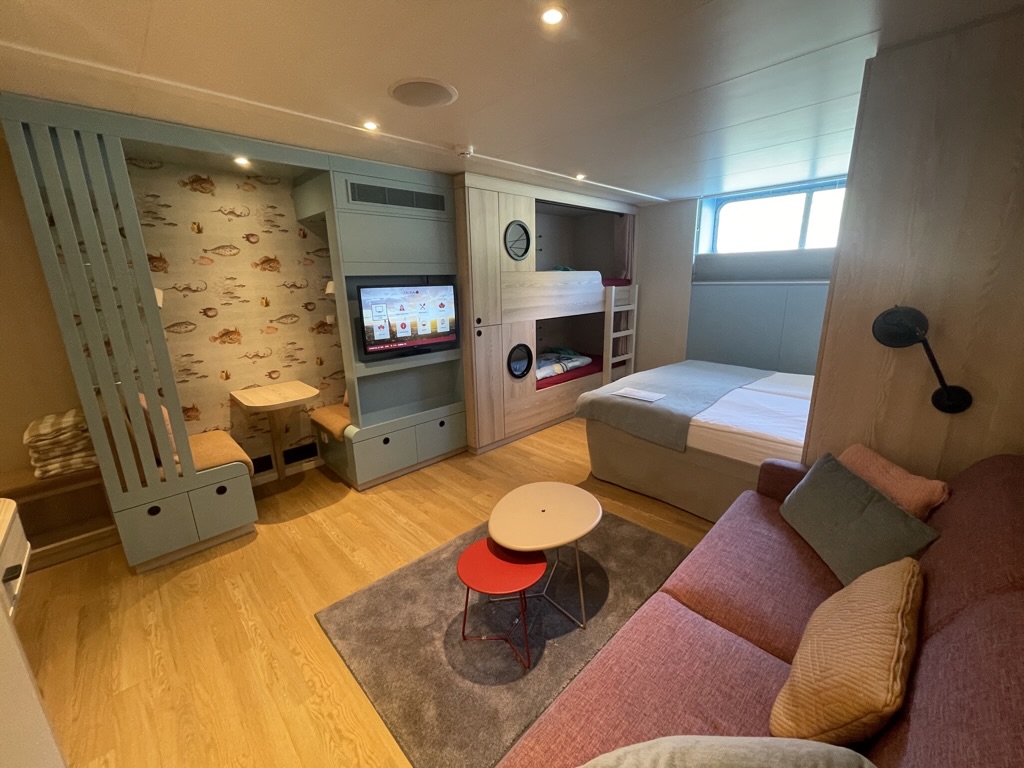 Depending on the ship, you'll find a great choice of cabins, such as cabins with an extra bed, family cabins that sleep four or five people or interconnecting cabins.
Plus, as kids cruise for free, a family of four will only pay for one cabin but could be allocated two!
Every cabin is spacious and river-facing. Some cabins also have French balconies, although these aren't recommended for children under seven years old.
Suggested read: What is a French balcony on a ship?
On our cruise on A-ROSA SENA, we had an actual step-out balcony, which is pretty rare to get on a river ship.
For something special, you could opt for a suite and enjoy butler service plus lots of lovely little extras like welcome champagne, fresh flowers and fruit each day and free laundry.
4. The Kids' Club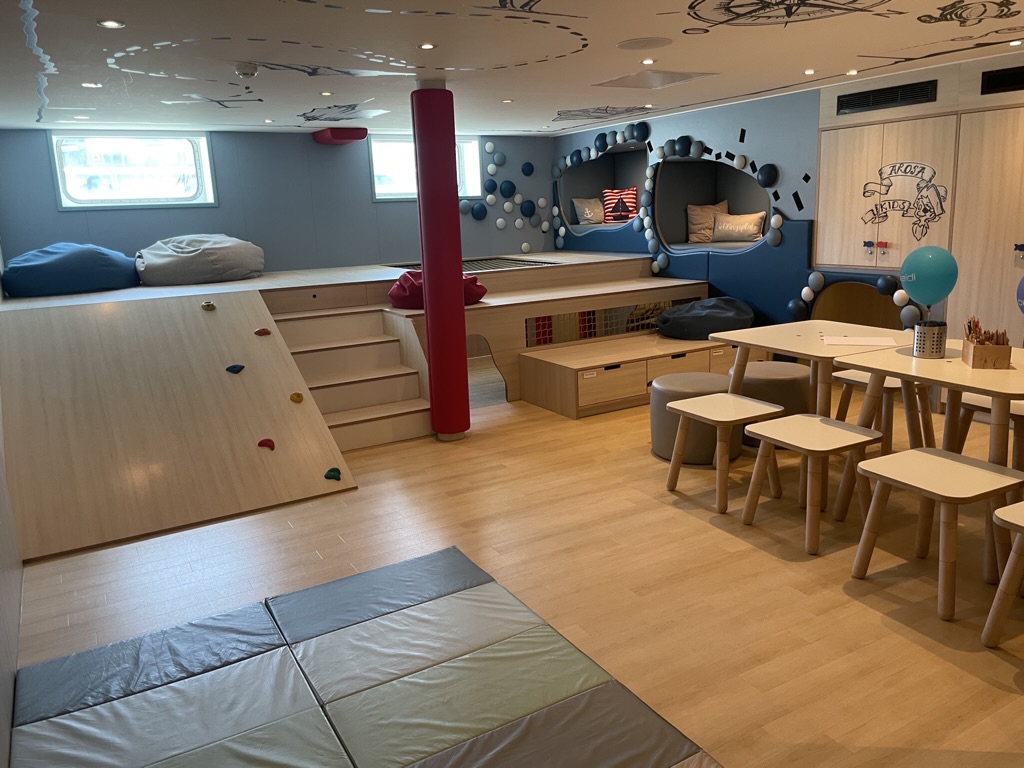 During the school holidays, A-ROSA offers a free kids' club for children aged four to fifteen.
Sessions run up to three times each day, with a variety of activities which are tailored to the children's ages, interests and the weather.
Examples of A-ROSA kids' club activities include:
Pirate Day
Treasure hunts
T-shirt making
Arts and crafts
Singing and dancing
Face painting
Board games
Mocktail workshop with the bartenders
Pizza making with the head chef
Question time with the captain
Look behind the scenes of the ship
Interviewing guests and crew and writing the onboard newspaper
Evening games for teenagers
My kids loved the kids club and every day they would ask if it was time to go yet. They liked how flexible it was – they could choose whether to join in with the activities or just play.
5. Family-Friendly Activities
As well as the organised activities of the kids' club, there's lots of things for families to enjoy together onboard A-ROSA's ships.
Family-friendly activities on A-ROSA cruises include:
Swimming in the swimming pool or whirlpool
Outdoor games like shuffleboard, cornhole, boules, mini-golf or giant chess
Visiting the Bridge to meet the captain
Seeing the ship going through locks
Watching nightly shows in the lounge
Excursions are designed with families in mind
6. Family-Friendly Dining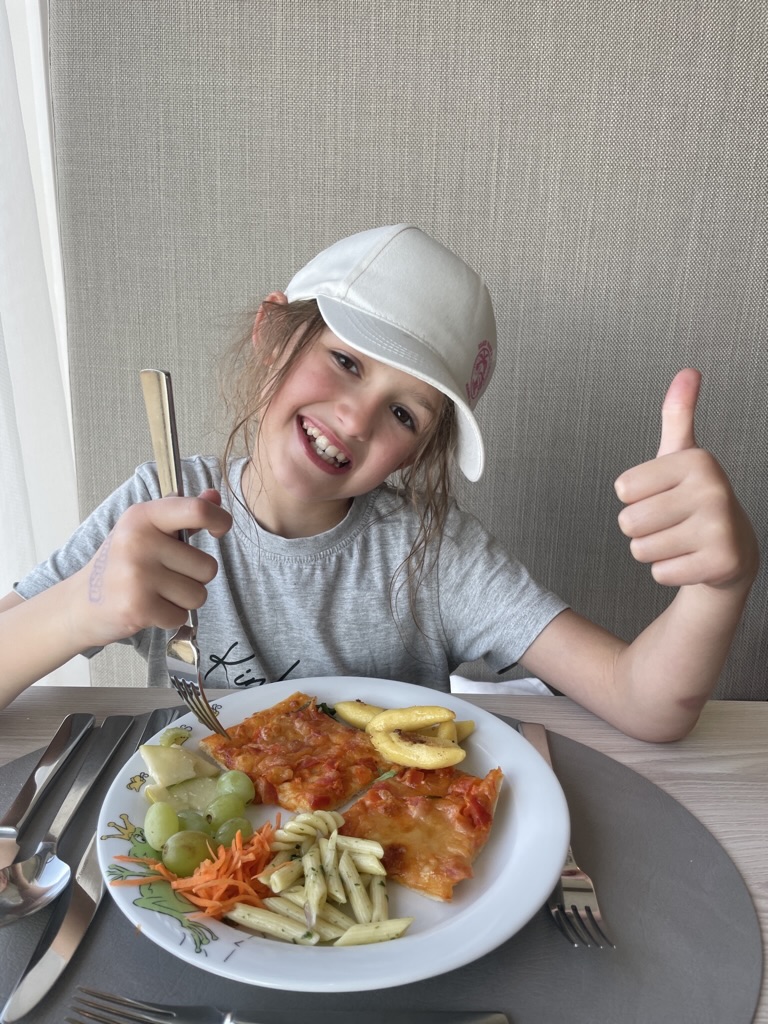 A-ROSA offers flexible dining, which means that you can arrive at the onboard restaurants whenever you like and sit wherever you like.
Dinners are themed around the regions that are visited, with fresh local produce used to create local specialities. Special kids' menus are available and there's always a great choice of family favourites in the buffet restaurant.
7. Nobody Will Get Lost!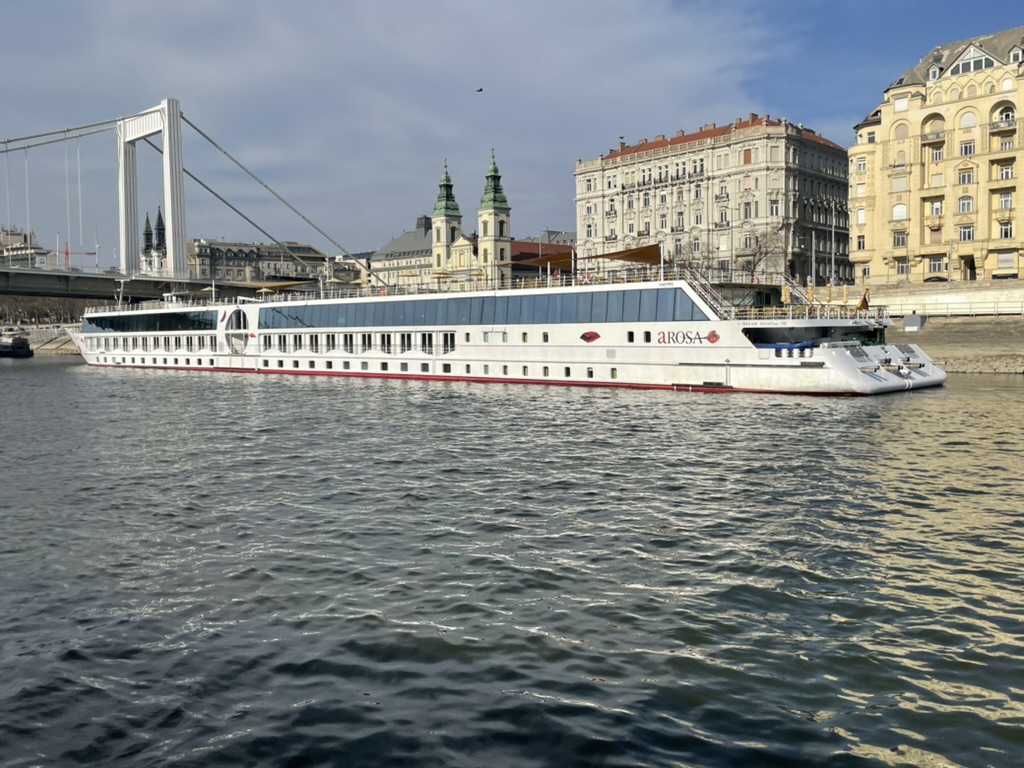 A-ROSA river cruise ships each have a maximum of 240 guests. That means that kids can enjoy themselves on board without worrying about getting lost as they may do on a large ocean cruise ship.
8. Everything is Included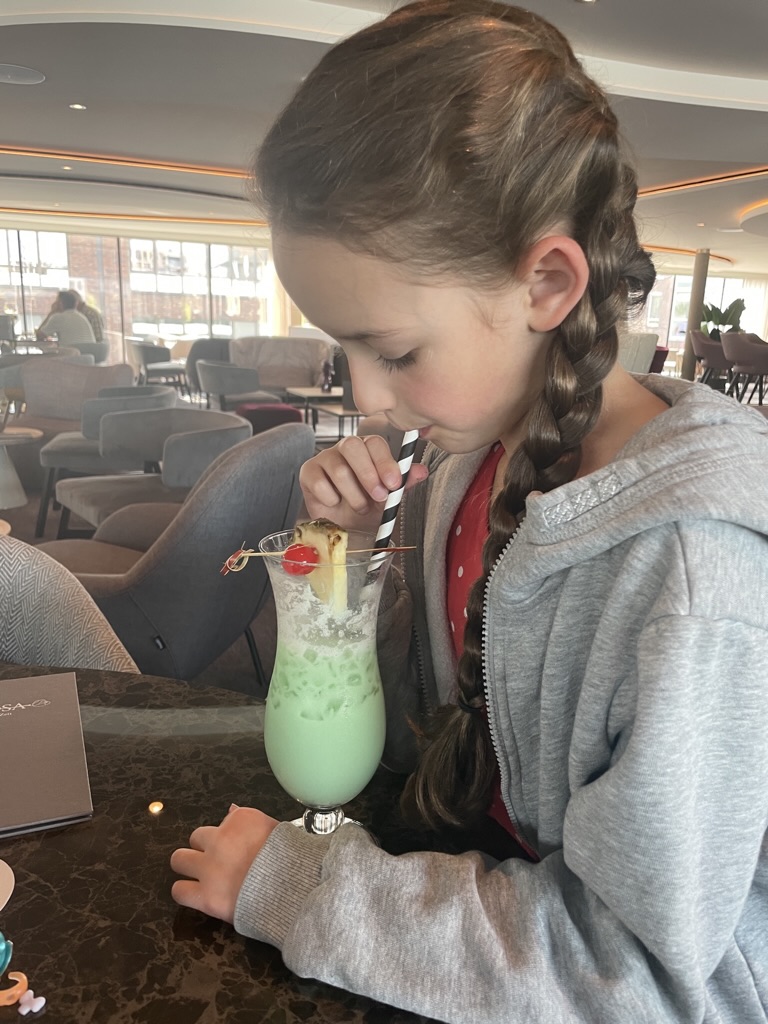 A-ROSA cruises for UK passengers are all-inclusive so everything is taken care of for you.
Here's what's included on an A-ROSA cruise:
Accommodation on the ship
Breakfast, lunch, dinner and snacks
All drinks
Wifi
Bathrobe and toiletries
Onboard entertainment and activities
9. You Can Explore Ashore in the Evening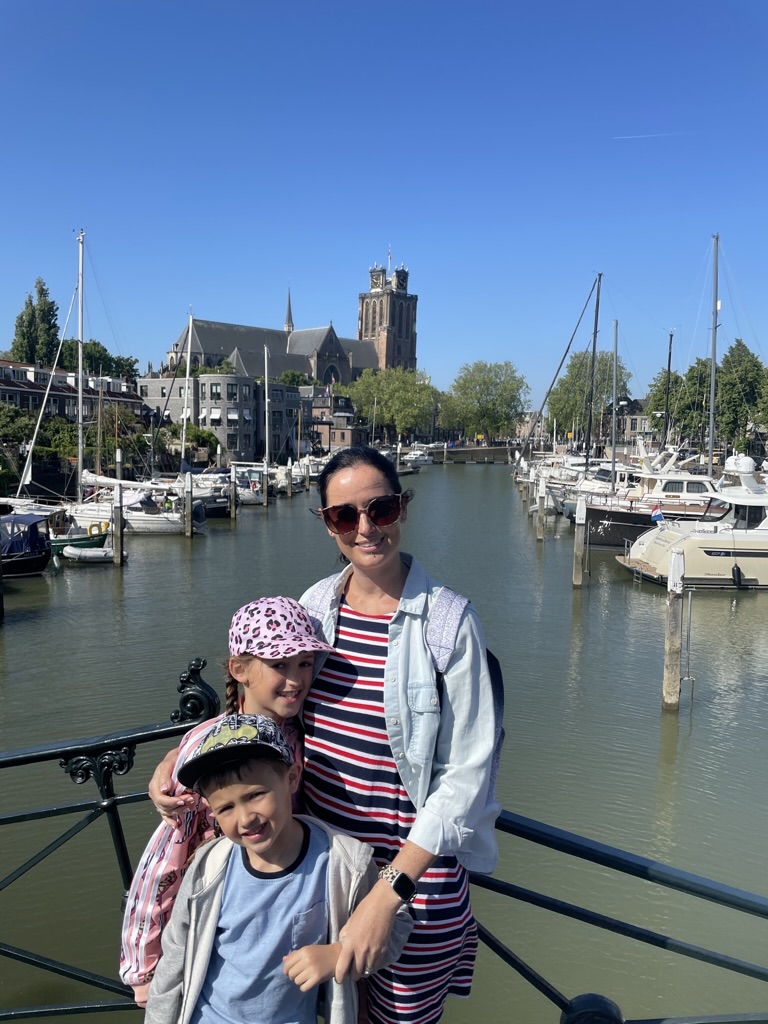 A-ROSA has cleverly designed its itineraries to include as much time as possible in each port of call. Many itineraries include overnight stays in port, meaning that you can go for an evening stroll after dinner.
Cities with overnight stays include:
Vienna
Budapest
Amsterdam
Avignon
Rouen
Antwerp
Belgrade
Porto
Paris
10. There's a New Eco-Friendly Ship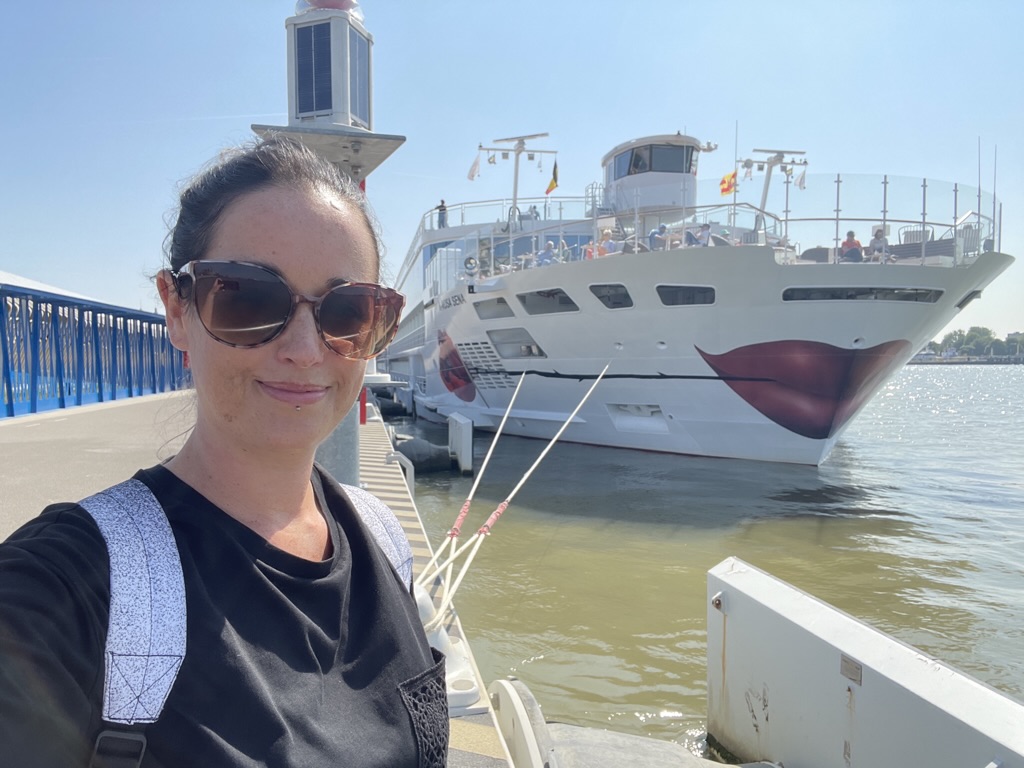 Sailing on the Northern Rhine, A-ROSA SENA has an 'e-motion' concept that allows it to switch to battery power when approaching cities and arrive emission-free.
This new ship is designed specifically for multi-generational families. The first ship on the Rhine to have five decks, A-ROSA SENA is larger than the other ships in the A-ROSA fleet.
The large size of this new river ship means that guests can enjoy spacious cabins that sleep up to five people. Each family cabin has a toy box filled with age-appropriate toys and bunk beds have curtains and round peepholes to make bedtime fun.
A-ROSA SENA has a dedicated kids' club space and a children's area in the restaurant where kids can eat with their friends. Plus, there will be two swimming pools – one for adults and one for kids.
Conclusion
A-ROSA family river cruises offer one of the very best options for UK families looking to enjoy a luxury river cruise on the waterways of Europe.
Designed with families in mind, A-ROSA river cruise ships have lots for children to enjoy. Plus, as children cruise for free and parents can enjoy all-inclusive drinks, they offer excellent value for money too.
I've cruised on A-ROSA DONNA (the oldest ship in the fleet) and A-ROSA SENA (one of the newest). While all A-ROSA ships are suitable for children, A-ROSA SENA is by far the best to choose.
It has the kids club, the shallow pool and the best choice when it comes to food as well.
How to book
You can book A-ROSA river cruises online at arosa-cruises.com. However, you may find it easier to get a quote from your local travel agent. They can also package your cruise with flights, so that you'll benefit from ATOL protection.
NEW DEALS JUST RELEASED!
Don't miss the latest river cruise offers…
Related posts: