A guest onboard Royal Caribbean's ship Harmony of the Seas has been arrested by the FBI after he admitted hiding a small camera in a public bathroom on the ship.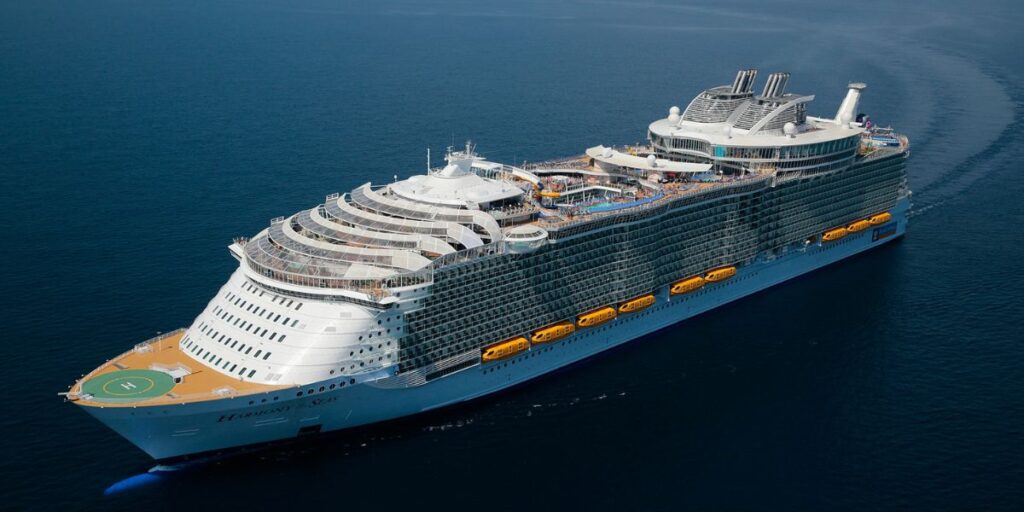 Jeremy Froias, a former cybersecurity officer working in Kissimmee, Florida (now fired), admitted that he had installed the camera in the unisex bathroom on Deck 16, situated between the FlowRider surfing simulator and the Wipe Out Bar.
The camera was pointed towards the toilet area, and the bathroom is often used for guests to change into or out of their swimwear while guests get ready for the FlowRider, or change after using it.
Froias linked the camera to his iPhone via WiFi and was recording footage of guests. Over 150 guests are estimated to have been captured in the video, including around 40 minors. Froias has therefore been charged with video voyeurism and attempted possession of child exploitation material.
He was caught when a guest found the camera on 1st May 2023, and reported it to the crew. The crew were able to check the footage from the camera and see that Froias had installed it the day prior. When interviewing him, he admitted that he had installed it, and that he knew it had been discovered when he went to check on the camera and couldn't find it.
The cruise was not interrupted, and the ship continued on its itinerary.
The FBI has asked for anyone who is concerned that they may be a victim of this crime to get in touch by filling out a form online.
Incidents such as this are very rare on a cruise but not completely unheard of. In 2017, a family on board the Carnival Fantasy discovered a hidden camera in their cabin. Currently, small cameras are not prohibited by cruise lines.